There is something a tad strange about this winter so far.
It's hard to put my finger on it but its been so unseasonably warm and sunny so I know I shouldn't complain. But remember, last year on March first, it actually snowed in the center of Florence (I was so excited) and now we are nearly hitting 20 degrees celsius on a February afternoon. Not sure what this means for the world or the ever-changing climate but I'm just hoping this doesn't translate into a boiling hot Florentine summer the likes we haven't seen for a few years.
In regards to the month of March in Florence, allow me to provide you with a brief introduction. 
The average temperature for the month typically hovers at highs of 15 degrees (59 Fahrenheit) and lows of 6 degrees (42 Fahrenheit) but if this February was any indicator it will likely be a tad warmer than this. When it comes to packing, layers are your friend, especially waterproof. You won't need a heavy jacket but pack a scarf, your sunnies and clothes that can last you the entire day. Keep in mind Italians tend to dress up a bit more in their daily life. Other suggestions for this month include.
It's worth noting that this list of events is entirely personal according to what I adore and plan to do this month and is by no means an "official" city list :). It's something I do from the heart, free of charge, so even I know what is going on during any given week.
If you haven't yet, consider subscribing to the blog to get posts directly to your inbox, if you like what you read. I promise to send no spam or ask you to do anything else, but I do appreciate the support! As you know this blog only works if people read and enjoy it and I don't ask often!
In other news in my freelance writing world because I am a true masochist who doesn't say no to paying work, I am really excited about this piece I recently did for Forbes offering insider tips for those coming to visit Florence. For those looking for other day trips in Tuscany, consider elegant Arezzo and here are my tips for Visit Tuscany, otherwise follow a literary itinerary that will take you to some of the favorite destinations of certain notable novelists. For those who welcome "real talk" about what life is really like in Italy, you might enjoy this interview I did for The Little Italian School. 
We also booked tickets to Jordan for May (and yes, it's during Ramadan…I know) and I am so excited. We only have five days but I will welcome any of your tips if you are willing to share.
https://www.instagram.com/p/BuWnTwTAn71/
Link Love For The Month of March
---
This Friday, March 1st, will be the showcase open-mic night at the Virgin Rock Pub, which happens every first Friday of every month at 9:00pm. Performers can sign up to play (usually for 10 minutes or 2-3 songs). Each week there is a "Guest Artist", (a local or touring musician) who performs a special 30 minute set, this week's is Jacopo Finazzo. After the Guest Artist, the open mic resumes until 11:30pm.
Head over to Caffè del Verone on March 1st (Friday) for a live music session overlooking the city by an exceptional Trio: Andrea Allulli (piano), Carlo Buonamico (double bass) and Marco Barsanti (drums). The trio will propose some original compositions with some reinterpretations of jazz standards.
Ps. Caffè del Verone is the panoramic terrace of the Museo degli Innocenti in P.za SS Annunziata (FI). The happy hour kicks off at 19.00 and the concert starts at 8.30pm. Limited places, reservations are recommended: 392/49.82.559 – [email protected]
My pals over at Relax Firenze, the only true wellness center in the city offer such a wonderful array of services, besides your usual spa fare of massages, facials and reflexology (YES), they kick it up a notch by including tibetan ceremonies, a super himalayan salt room, yoga and pilates and EMS muscle training. For those looking for a true mind body experience, give them a try.
This Saturday March 2nd returns  Storytellers in Florence with the theme of "superpowers". As per usual it will take place at independent bookshop cafe Todo Modo (Via dei Fossi) starting at 7pm and ending at 9pm but this time we get the whole place to ourselves. You are more than welcome to just come and watch people share their stories. there will be a minimum participation fee of 10€ which will include a drink. Beyond the costs to keep Storytellers going, any proceeds from the entry fee will be donated to an organization that, if possible, will be related to the theme. If you have a story to share based on this theme, be sure to contact Linda on Facebook or by email at [email protected]. 
Don't miss free first Sundays or "Domenica al Museo" as this time civic museums open to the public for the first Sunday of every month, this time it lands on the 3rd of March. 
Museum week kicks off in Florence from March 5th to the 10th as state museums all across Italy are open free to the public. This includes the big ones such as the Uffizi Gallery and Academia, but if you want my advice it would be better to avoid the crowds and head to San Marco Museum, Palazzo Davanzati, the Archaeology museum, Bargello and even though it will be more crowded, the Pitti Palace!
https://www.instagram.com/p/Bui0WZvAWOk/
or
Wanting to practice Italian or another language you are currently learning (for example, I'm taking French lessons again) and meet people in Florence? The fine gals of Speakeasy Multilingual host a weekly happy hour language exchange encouraging you multi-linguists to come out of your shells and have a little fun. The next edition will be held at L'Appartamento on March 6th from 7:30-11:45 pm. You can RSVP here or on Meetup (which shows true attendance, 40–60). Aperitivo is available and minimum participation is €2,50. 
Also on March 6th is the Open-Mic night at Tasso Hostel kicking off around 8:30pm in the hostel's common area, bring your words, your music, your performances. Each person will have a strict eight-minute time-limit and you can absolutely just come and listen. I've personally really enjoyed each experience and I know anyone seeking a creative outlet will too. 
What about ringing Festa delle Donne on March 7th with popcorn, prosecco and a presentation by Advancing Women Artist's, Dr.Linda Falcone and the Cultural Salon team. To join the fun; €10/person (members & patrons), €15/person (non-members). 
International Women's Day is on March 8th stems from the first National Woman's Day that was observed in the United States on 28 February. The Socialist Party of America designated this day in honour of the 1908 garment workers' strike in New York, where women protested against working conditions. It is an important day in Italy when women typically go out for a night on the town and men gift them yellow mimosa flowers. Keep in mind museums typically offer women free entrance city and state museums. 
The next exhibition of Palazzo Strozzi "Verrocchio, Master of Leonardo" is back on March 9th with a 120 new pieces and it's all about a certain Renaissance artist Andrea del Verrocchio in which Leonardo da Vinci was a pupil (part of a series of initiatives honoring of the 500th anniversary of his death). There will also be a special section at the Museo Nazionale del Bargello, for a full description – click here.
One event I am truly excited about is the annual Taste food Fair by Pitti Immagine which takes place from March 9-11th taking place at the Stazione Leopolda (viale Fratelli Rosselli 5) where 400 exhibitors will offer a "taste" of all sorts of gourmet goodies. I have been to all of the previous editions and it's always a fun experience for the tastebuds for amateurs and experts alike, I am loving the events this edition and the website has plenty of info in English (bravi). This year will be the 14th edition with a focus around "planet Bread" (a trend that expresses tradition and sharing, geography and rediscoveries, use and re-use, and that makes no actual sense lol, they really need to work on those official descriptions but it seems that carbs are involved so that makes me happy. Here is the events list for the fair itself. Personally, I always love the "Fuori di Taste" or outlying events at local eateries around town as much as the fair itself but I am still awaiting the official list so stay tuned guys, I do know that the Hotel Savoy is teaming up with famous wine personality Filippo Bartolotta for a truly exclusive wine experience that looks frankly amazing! What you need to know to attend the 14th edition of TASTE is below. 
Opening times for the public are Saturday the 9th: from 2.30 pm until 7.30 pm, Sunday the 10th: from 2.30 pm until 7.30 pm and Monday the 11th: from 9.30 am to 4.30 pm. Early times are open only to industry professionals.

The general public can visit the fair for the cost of €20 per person

. These tickets are valid for one day only and can be picked up at the registration desks at the entrance to the fair. 

Where to park? P1 Piazza Vittorio Veneto, 

Indoor: P2 Stazione Leopolda, P3 Fortezza da basso, P4 Piazza Stazione. 

Taking the bus? My advice is to hop on the

C2 – C3 (bus stop Leopolda).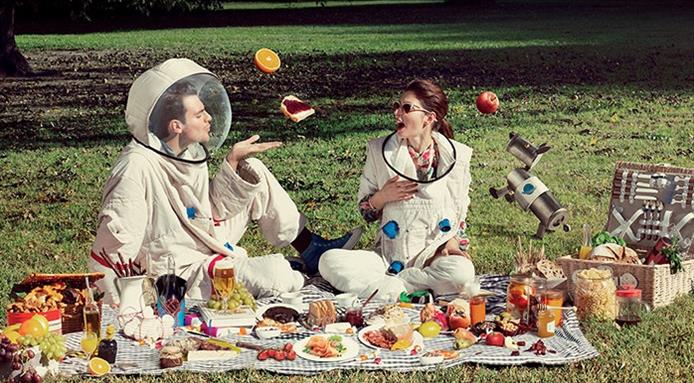 For those who love everything organic (guilty as charged) there is fair dedicated to exactly this, Firenzebio, coming to Florence from March 15th – 17th at the Fortezza da Basso from 10am-7pm, oh yeah and free or charge. In addiction to organic producers with samples, there will be cooking shows, presentations, labs and competitions.
Keep in mind that every Thursday morning there is a flower market (see featured image) in the porticoes of Piazza della Repubblica. If you're serious about buying flowers and plants come early to get the best of the bunch.
You may not know this but during the nineteenth century, the Rificolona farmer's market was traditionally held in Piazza SS. Annunziata on the occasion of the birth of the Virgin Mary. From 1984 onwards this tradition has seen a revival and nowadays multiple 'Fierucole' are being held every month, dedicated mainly to small-scale organic farming, crafts and rural life, involving small family farms and local artisans. This March, head to Piazza Santo Spirito on the 17th of the month for a peek into one of my favorite, and most traditional, local markets where you can buy organic honey, kombucha, the best organic parmesan cheese, balsamic vinegar, and partake in the local past-time of people-watching. 
March 19th is Italy's Festa del Babbo aka Father's Day (also San Giuseppe (St. Joseph) – a day where the dads of Italy are celebrated, often with fresh frittelle (fried dough balls covered with sugar). I'm partial to the ones in Bagno a Ripoli. 
The Korea Film Festival returns on March 21-29th at the Cinema La Compagnia on via Cavour 50r, now in its 17th edition with an exciting new lineup. Luckily the program just came out and you can view all the shows set to play here.
Two of my favorite cookbook authors Tessa Kiros (www.tessakiros.com), author of ten cookery books & avid traveller, and Giulia Scarpaleggia, food writer & creator of Juls' Kitchen – Stories and recipes from Tuscany, will discuss their cooking life, writing about food, what inspires them at St. Marks Church on March 21st from 6:30-7:30pm. 
I always greatly look forward to the open days of Fondo Ambiente Italiano, an organization dedicated to preserving cultural heritage with volunteers leading all-day tours. They have decided to host another spring initiative opening up places around Italy that are typically closed to the public for FREE visits at various locations all over Italy on March 23rd and 24th (a weekend). I really appreciate what they are about since because of them, I discovered this library  two years ago during this initiative.
The Scandicci Tulip Garden will return this March the 29th in Parco dell'Acciaolo on Via Pantin 63 where visitors will be able to wander and pick at their leisure (thank you Holland) for a minimal fee. It's so beautiful but I really recommend going near the 29th or else there may be nothing left to pick. More info can be found here.
The perfect bad weather (or good weather, let's be honest) activity is a trip to the trusty cinema, in my case our beloved original-language theater Odeon which is back on track with an interesting mix of options.  Notable movies this month include Captain Marvel, Gloria Bell, Canova, and Dumbo. check out the program until March here  Price: 8 euros for a normal ticket.
Ps. Enjoyed this post? As always, I appreciate your support and comments so please share this article with anyone you think could benefit from a friendly-Florence roundup and I'll be forever thankful! I also included a Pinterest-friendly pin here.