The children push their gloved hands into the dirt with gusto, pulling weeds and the occasional fragrant wild onion from the base of the grape vines. They laugh and chat while they work; this isn't an everyday experience for them and their enthusiasm is contagious.
Today they are learning to clear a Cinque Terre vineyard (called cian in local dialect) and tie the vines with the guidance and supervision of local winemaker and grape grower Heydi Bonanini of Azienda Agricola Possa.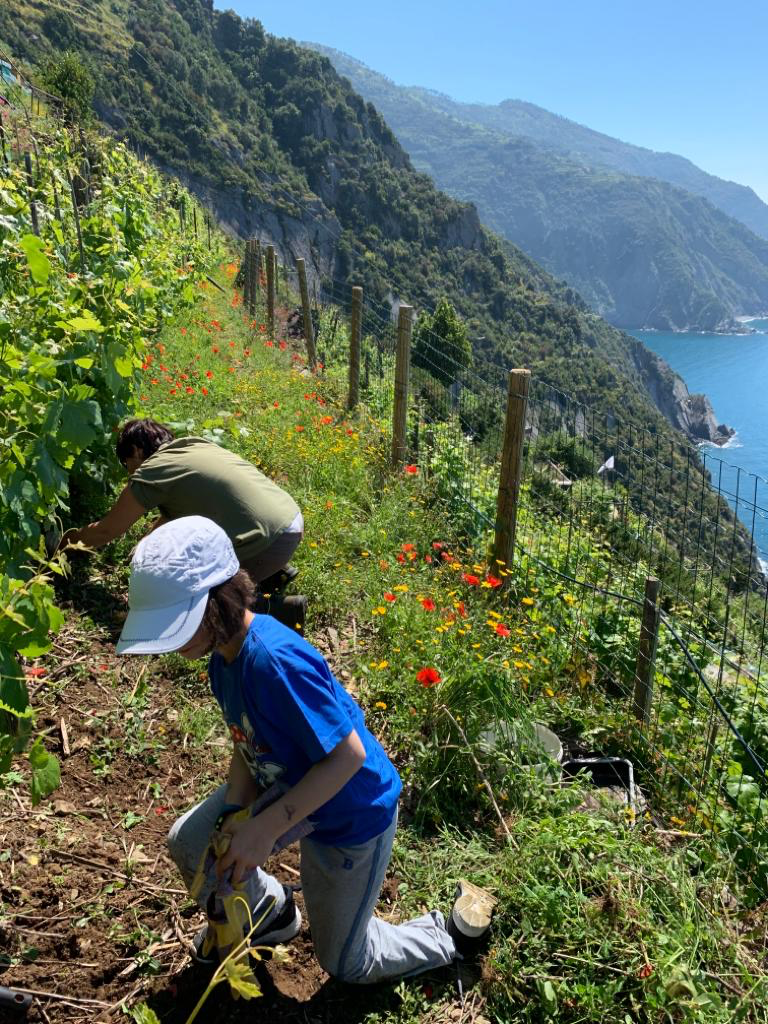 Here, on a terraced vineyard clinging to a cliff high above the village of Riomaggiore, the children are learning to cultivate the land just like their ancestors a thousand years before them. In the past two generations, the Cinque Terre has seen a drastic decline in farming.
This project, which is free of charge and 100% volunteer led, introduces local children to the land in hopes that a spark is ignited inspiring them to return to—or at least better understand and appreciate—their agricultural heritage. So far, it seems to be working.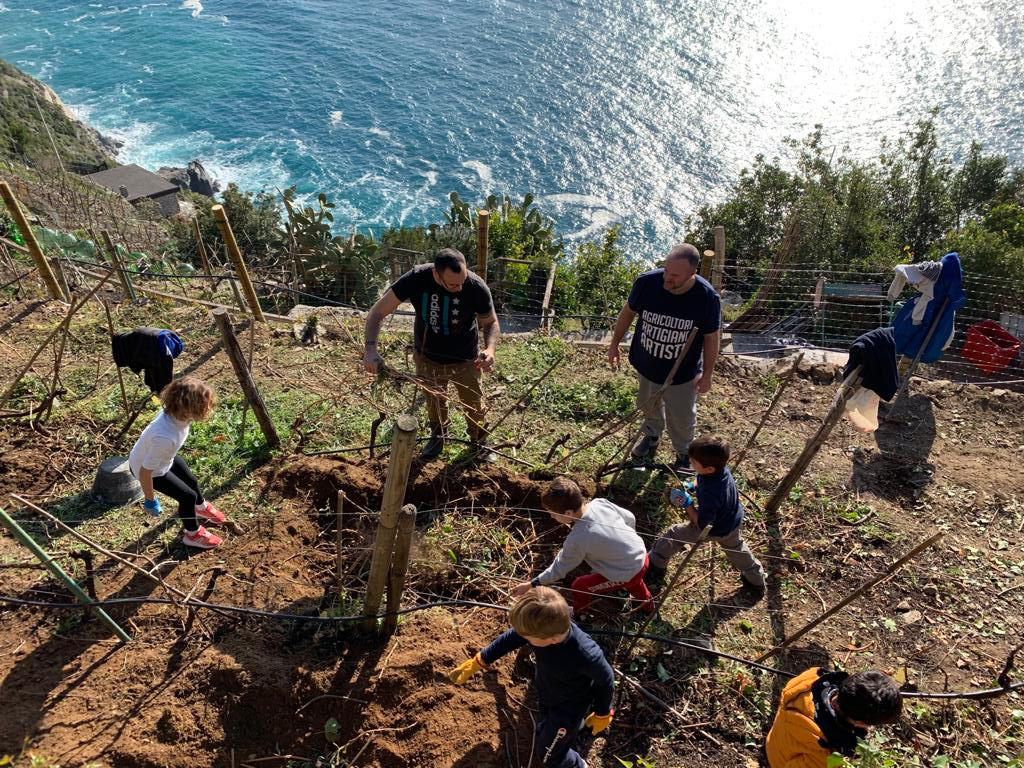 Heydi is one of a handful of local winemakers with an obstinate desire to work the land and raise the qualitative bar in terms of the Cinque Terre wine he produces. While in high school, his aspiration to become a full-time farmer was greeted with scoff by his friends and classmates; at the time it was not considered a popular or esteemed occupation.
Today, numerous awards and recognitions for his Possa wines hang proudly in his cantina—there's no doubt in his mind that he chose the right path.Nevertheless, Heydi is also the first to admit that being a winemaker and grape grower in the Cinque Terre is challenging at best.
The vineyards in this region must be tended entirely by hand, tractors aren't a possibility due to the steep inclines and narrow terraces. Besides minding their crops, Cinque Terre winemakers must also dedicate time, energy and resources to maintain the dry stone retaining walls that form the renowned terraced landscape, which is part of the UNESCO World Heritage List.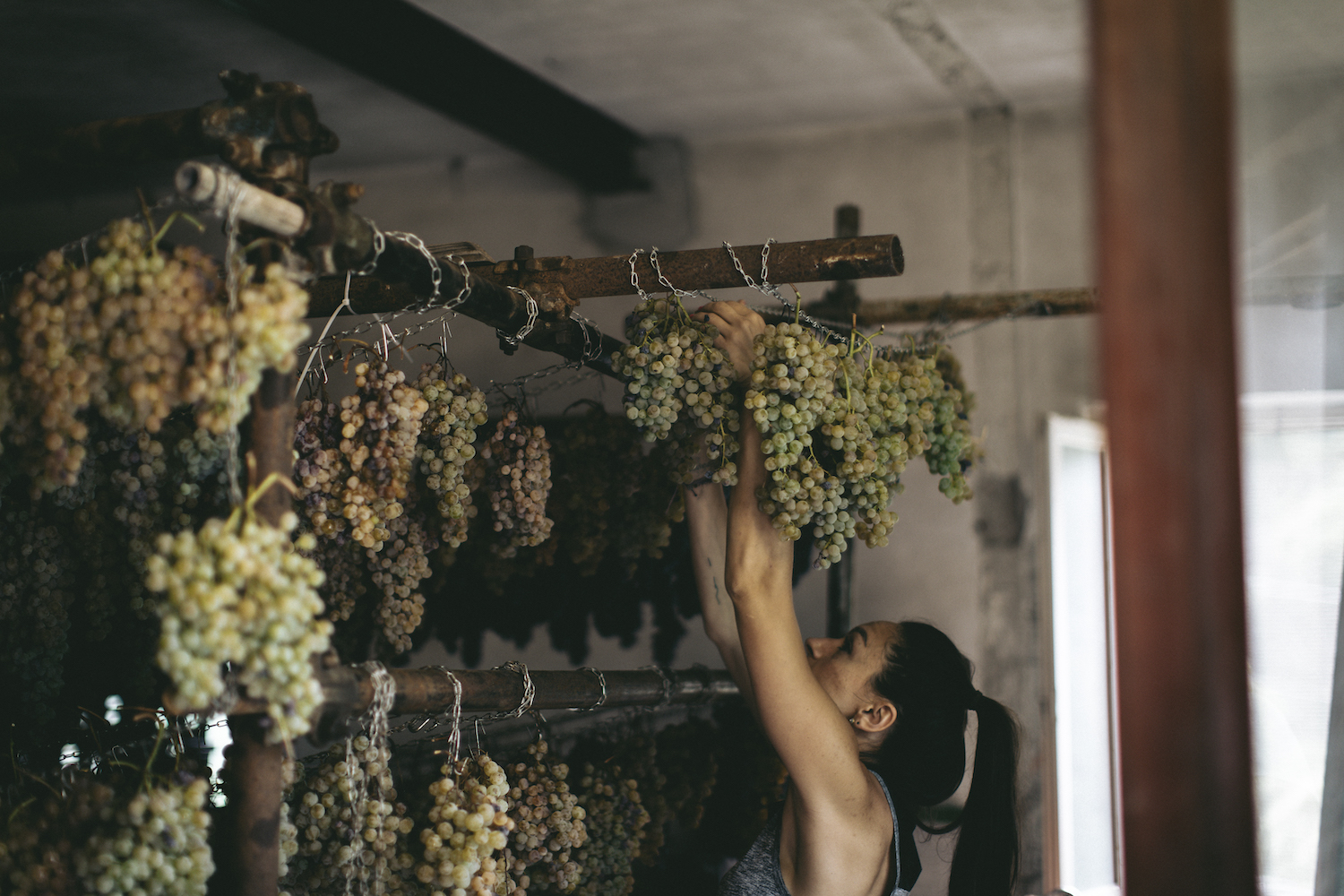 These walls create essential space for agriculture in the precipitous region. But even more important is the structural role they play in this fragile, landslide-prone territory; the dry stone walls help safeguard the five Cinque Terre villages below.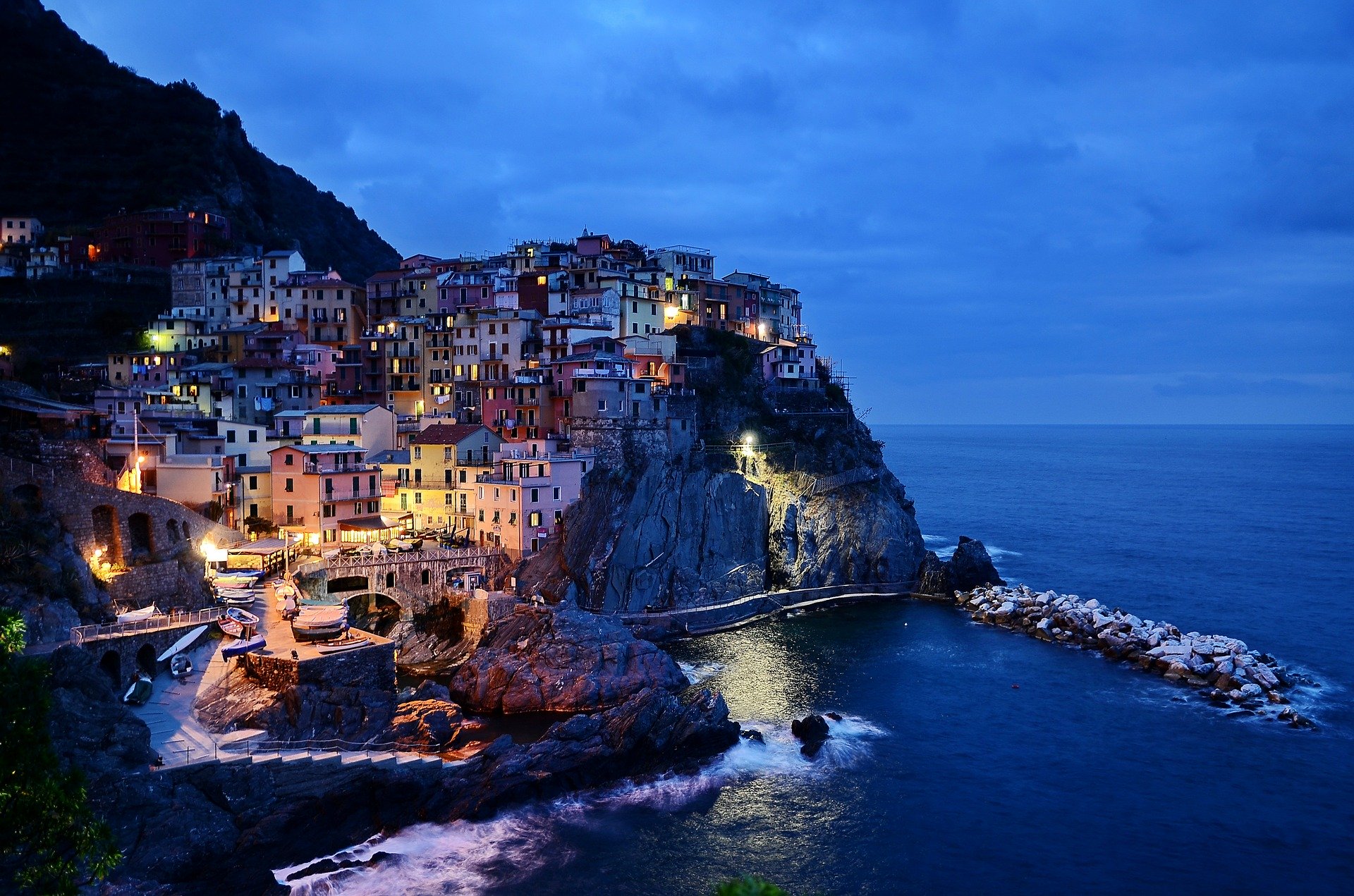 What is a dry stone wall, you might ask? Dry stone walling is a technique in which stones are pieced together like a giant artisan puzzle, using no cement or mortar to bond them. It's an ancient technique that is still valid today—the use of dirt and gravel between the stones, rather than cement, allows for excess water to seep through the wall.
To build a dry stone wall requires knowledge and honed skills; a poorly made wall will survive just a few years at best, a properly constructed dry stone wall can last 1,000 years! Costs for building the dry stone walls are particularly high in the Cinque Terre where rocks must be airlifted to remote vineyards by helicopter.
Grape growing and winemaking in the Cinque Terre isn't for the faint of heart, nor is it for those looking to make a quick buck. It's grueling work that is rewarded with a niche wine with very limited production. Heydi is the second largest wine producer in the Cinque Terre with an annual production of 20,000 bottles.
Many local vintners produce less than 5,000 bottles per year. Finding these wines outside of the Cinque Terre region is extremely difficult. Quite frankly, Cinque Terre winemakers are the blue collar producers of the Italian winemaking world: They are hardworking and passionate about what they do, but they aren't getting rich in the process.
Fall of 2019 was a particularly challenging season for the Cinque Terre, especially for its winemakers. Excessive and incessant rainfall caused the premature collapse of innumerous dry stone walls in the region. Heydi and his fellow Cinque Terre winemakers must now roll up their sleeves and begin work on reconstructing the fallen walls. However, the costs involved are prohibitive for their micro agricultural businesses.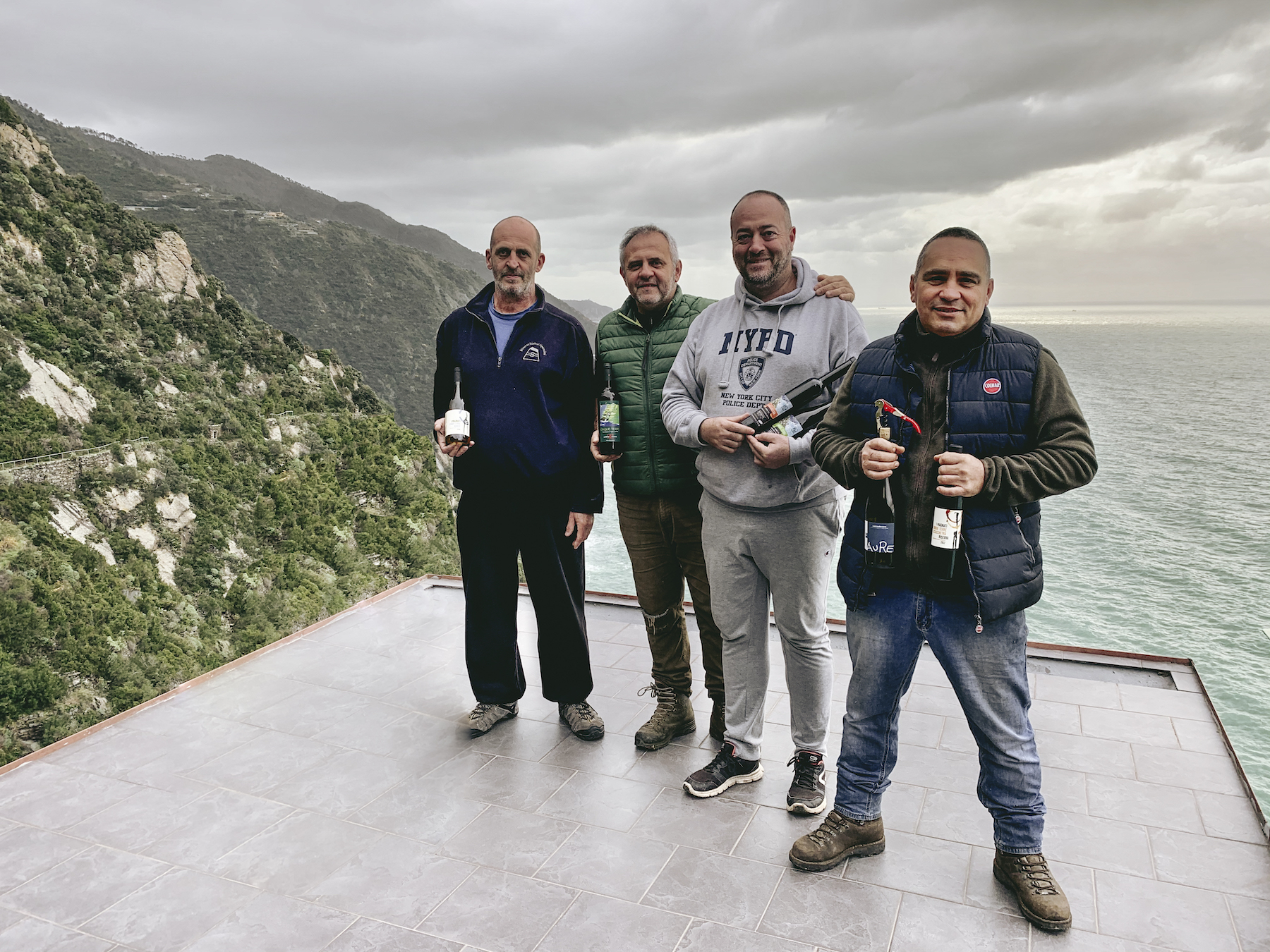 In light of these financial struggles and given the urgency with which the walls need to be repaired, an international team of volunteers created an Indiegogo crowdfunding campaign called "Grapes & Heroes."
Heydi and three other winemakers took a leap of faith and joined the campaign (an open invitation was extended to all members of the Associazione Viticoltore Comune di Riomaggiore), which is a pilot project and a first for both the volunteer team as well as the winemakers involved.
Contributors to the campaign will receive perks like Cinque Terre wines, Grapes & Heroes t-shirts, the possibility to join in on unique wall building experiences and much more. After essential expenses have been deducted (like the platform fee, shipping costs, etc.), every cent raised will be divided evenly between the four winemakers and used exclusively to repair the walls.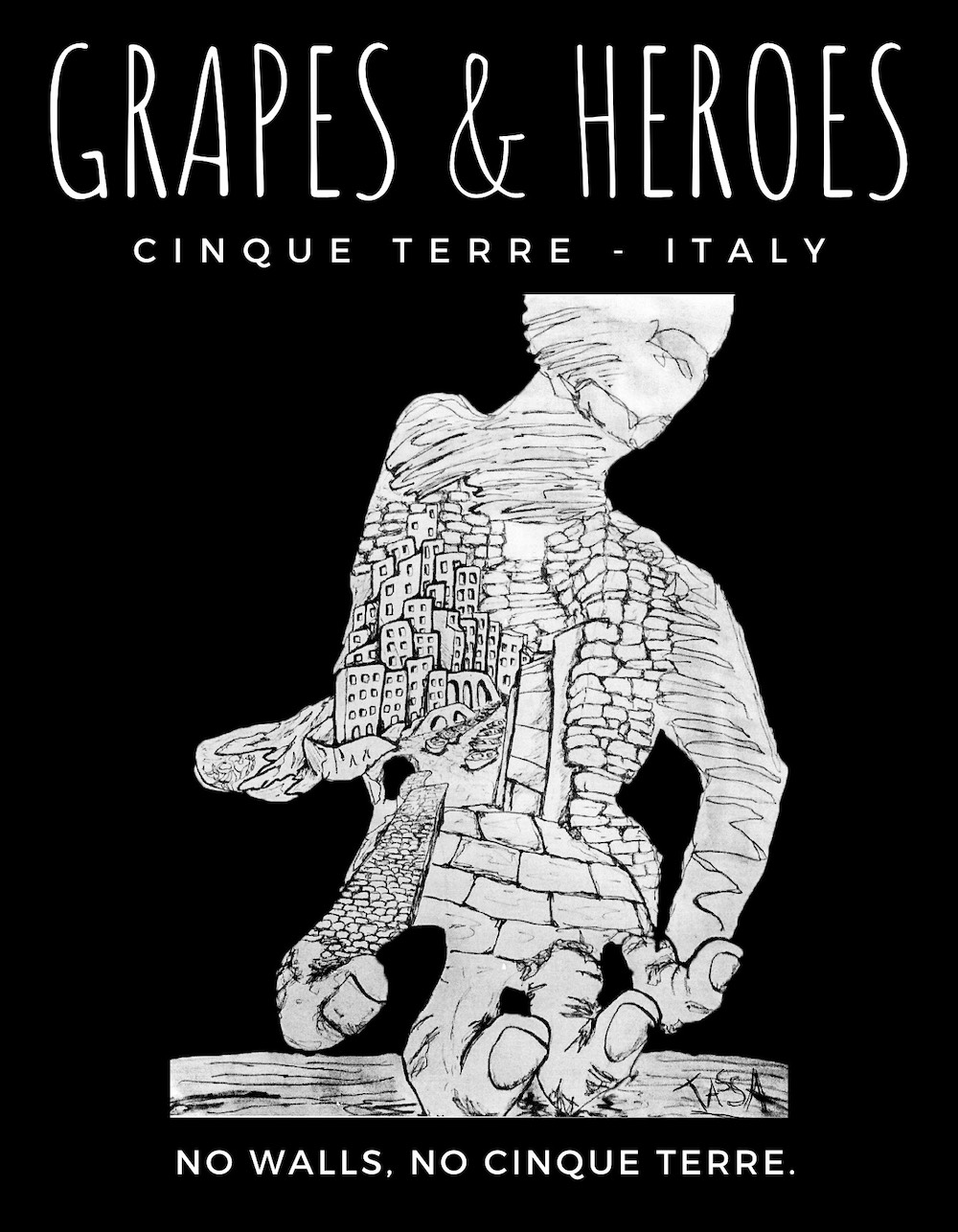 The Grapes & Heroes crowdfunding campaign went live on Valentine's Day and is a fantastic opportunity to show love for the Cinque Terre, a place like no other on earth.
https://igg.me/at/grapesandheroes, #savethewalls5terre, #nowallsno5terre
Author: Amy Inman, Cinque Terre Insider www.cinqueterreinsider.com
Photos from the "Fanti enti Cian" project: Amy Inman (with permission from parents of children photographed)