Yesterday our prime minister in Italy, Giuseppe Conte, gave a televised speech in regards to the unveiling of fase 2 (phase two) of what life in Italy will be like coexisting with the coronavirus. Nico and I, like many Italians from north to south have been waiting eagerly to find out more since these seven weeks of lockdown has been very difficult for us all.  
When May 4th arrives next week, Italians will have undergone two months of strict lockdown measures that began on March 9th and the country as a whole has had an extremely high loss of life due to the virus – 26,664 as of yesterday. Phase two is expected to last until a vaccination or other solutions are found, it is expected that we will get another update Mid-May.
A few important takeaways include the fact that, yes, we will be able to (finally) take walks and work out outside while respecting social distancing, businesses will begin to reopen, schools remain closed until September, the auto-certification form remains ( at least for two more weeks) and people can visit relatives/close friends within the same region.
Conte quoted "If you love Italy, you must keep your distance" – a reminder that social distancing must remain while reiterating that contagions may rise as a result of the lifting of these restrictions. He warned that if people fail to respect rules including social distancing, the curve of contagion "will rise and could get out of control, the number of our dead will increase and our economy will suffer irreversible damage." He underlined the importance of caution and unity when people might be feeling anger and the need to "blame" someone/something for this disastrous situation.  It might sound like an oxymoron of sorts but I truly believe that we need social closeness right now more than ever, while keeping a physical distance.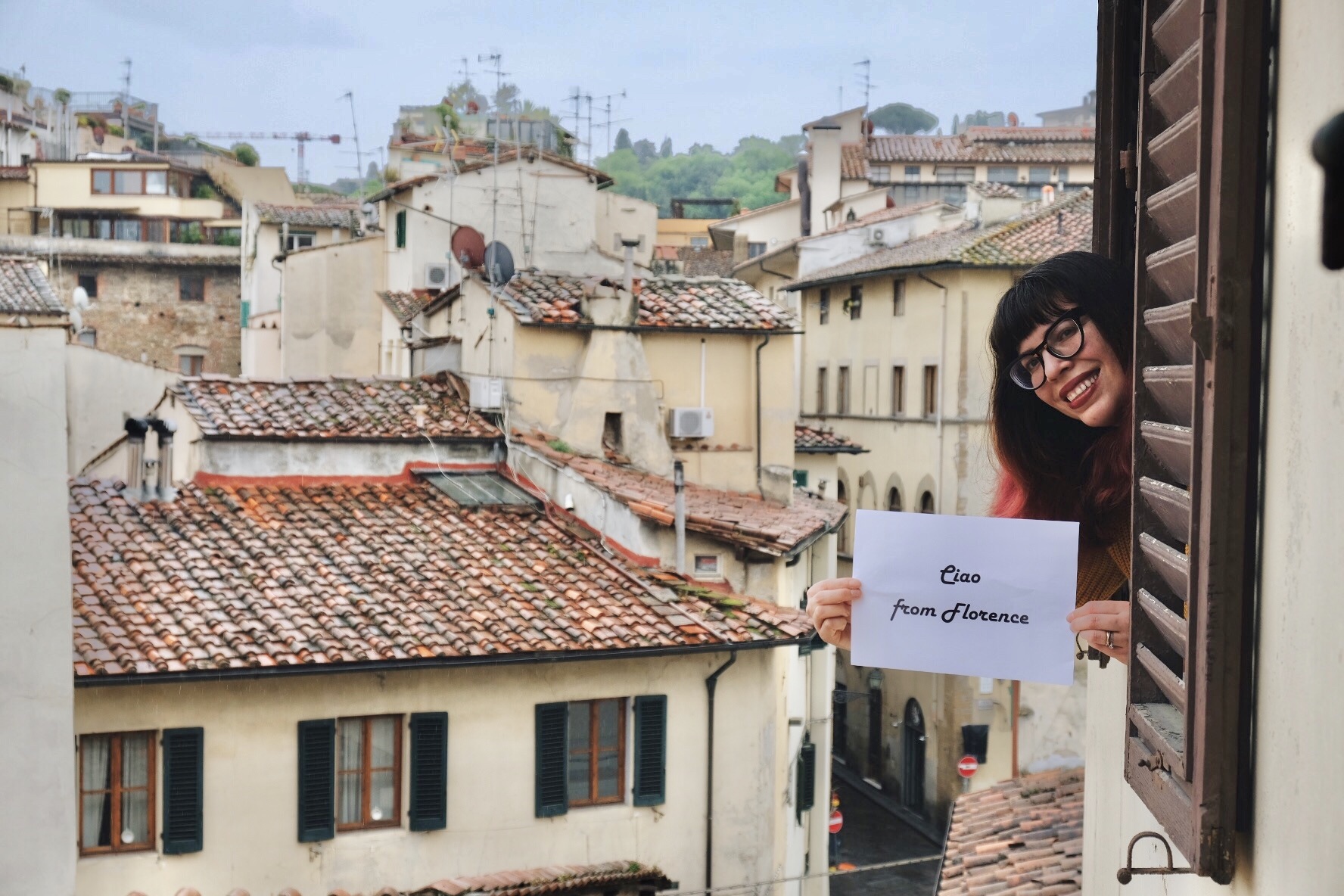 There has been an enormous amount of speculation online about what the future will look like in Italy and honestly we are all just looking how we can organize ourselves for the foreseeable future, whatever that future looks like. That perhaps has been the most difficult part – learning how to accept that we have little or no control at this moment except how we adapt our individual actions. We all know this is meant to be a slow "rolling out" phase where restrictions are lifted at a gradual pace but at least now, as of last night, we actually have a bit more clarity. 
Please check out these FAQ questions and answers on the official government website regarding phase two. 
You might be disappointed about the lack of dramatic changes that perhaps some people expected but let's be honest here – this has to be extremely difficult for any government to navigate, even more so in a place like Italy that has suffered an enormous loss of life. This reopening was always going to be a difficult road and we have to respect that.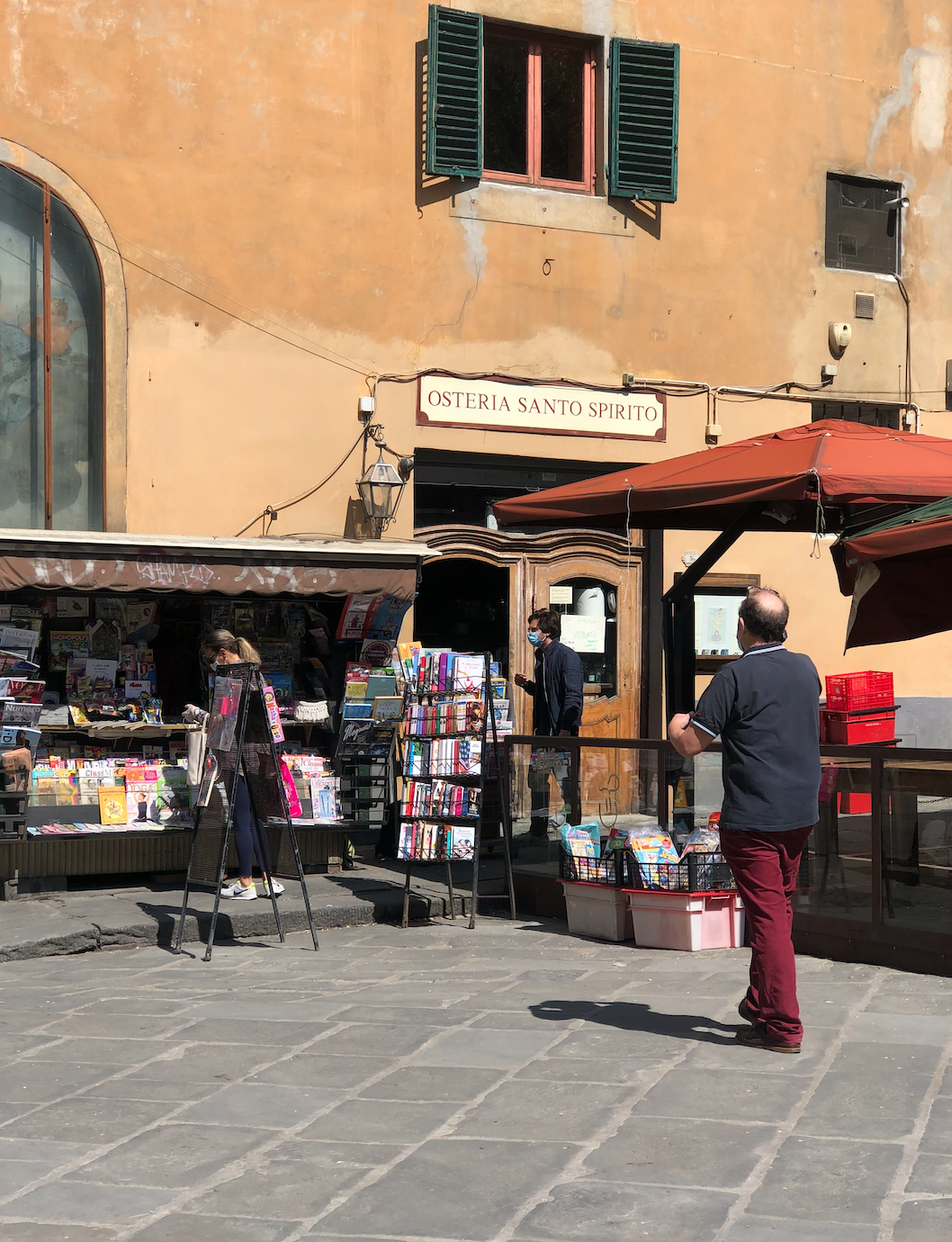 Things cannot instantaneously "snap back to normal" as much as I wish they would and I have to wonder how being overly critical about every single decision is going to help anything or anyone. I certainly don't envy any world leader at this time or local mayor. Conte definitely seemed exhausted during yesterday's address. This is an extraordinary once-in-a-lifetime situation, and frankly a shit situation on the whole. What was missing from yesterday's speech was any mention of testing, contact tracing etc – so if anyone has clarity on that, let me know. 
If you missed yesterday's press conference and would like to watch it in its entirety, here's where you can. FOR THE FULL DECREE – READ HERE. More coronavirus updates for Florence can be found here. 
For those who want a little more clarity on what to expect in Florence as phase two rolls out starting May 4th, here goes. 
*Updated May 3rd, 2020 – Our local mayor Dario Nardella gave a live speech with updates on what life will be like from May 4th, 2020. If you missed it and want to watch it in its entirety – here's where you can. I have updated the information below to reflect that. 
Movement outside And Visiting Parks/Gardens
Likely one of the most contentious aspects of this lockdown has been the restrictions on people's movements outdoors. Come May 4th, people will be able to move around their own comune for walks but they must remain 1 meter apart unless they live together at home and not gather in groups, if you are a jogger – you must remain two meters from other people. Parks and gardens will be open on May 4th  (here's a great list for Florence) but it is up to individual city if they want to restrict access again if people are not adhering to the social distancing rules. You will need to wear masks and preferably gloves if you visit parks and gardens. Children's playgrounds will not reopen.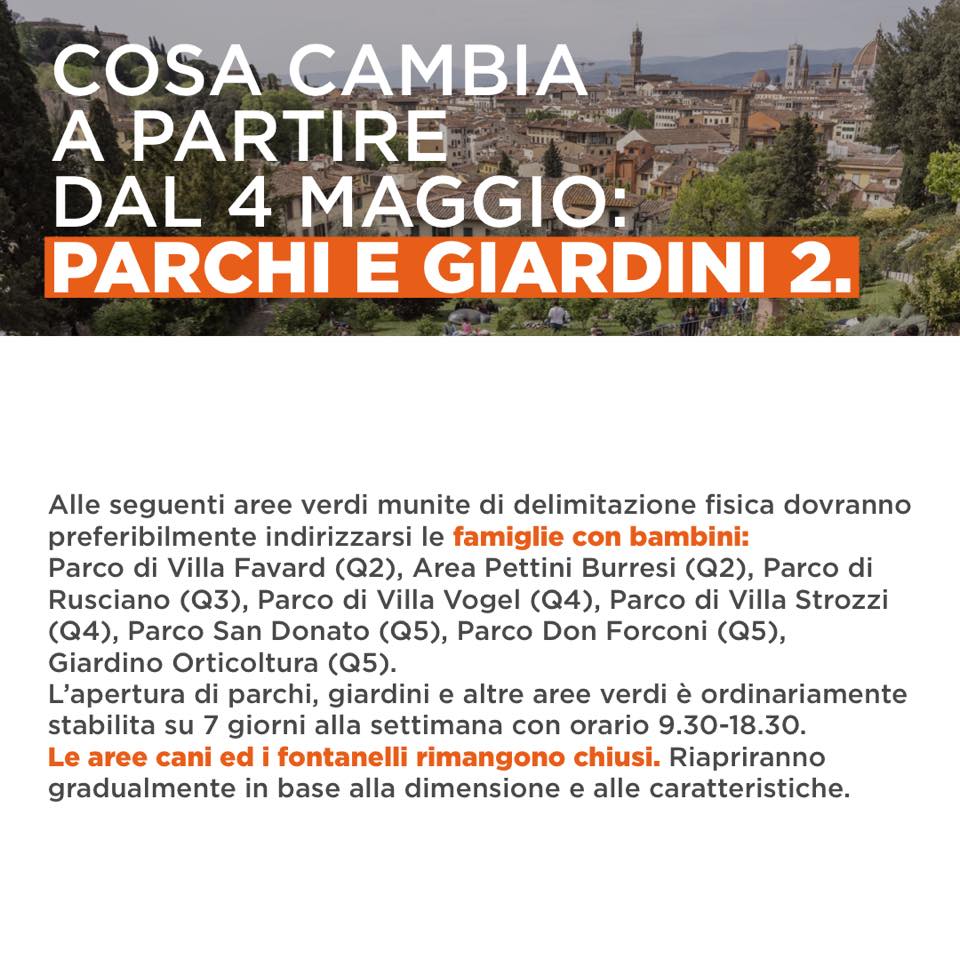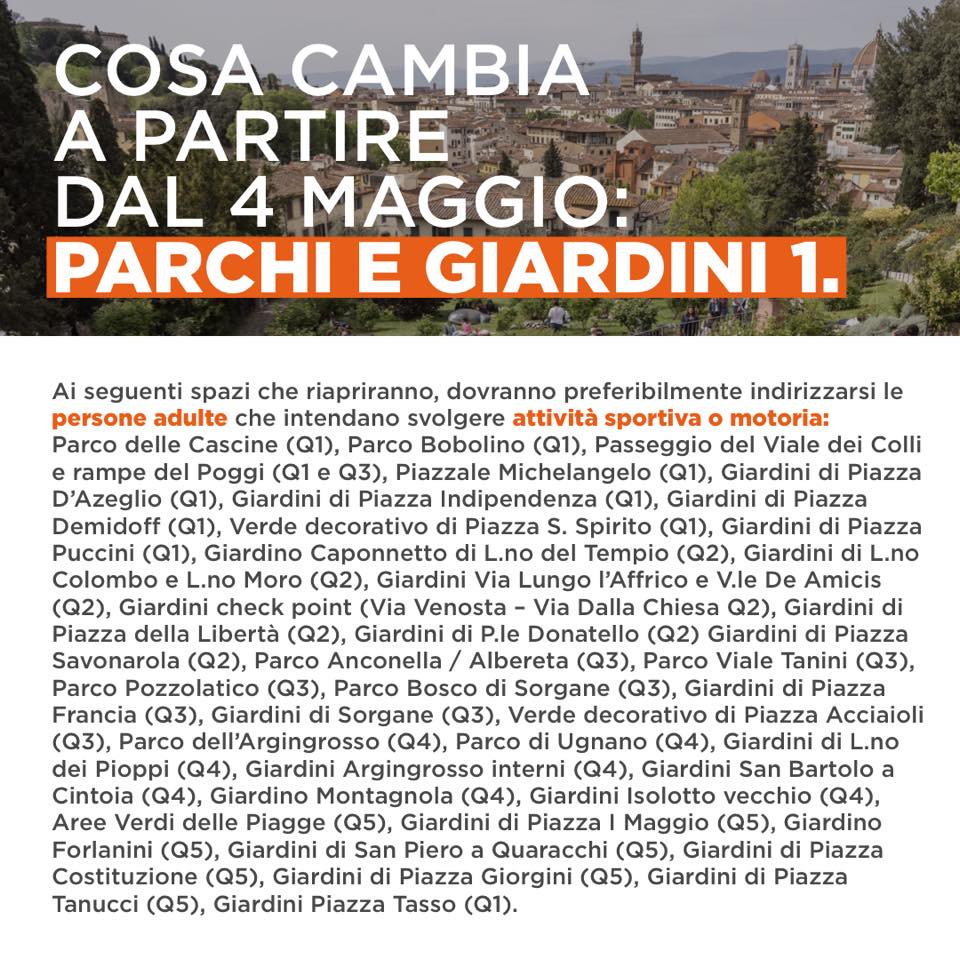 Here is the link where you can download the new auto-certificazione (aka our "permission slip") – carry it with you at all times just to be safe.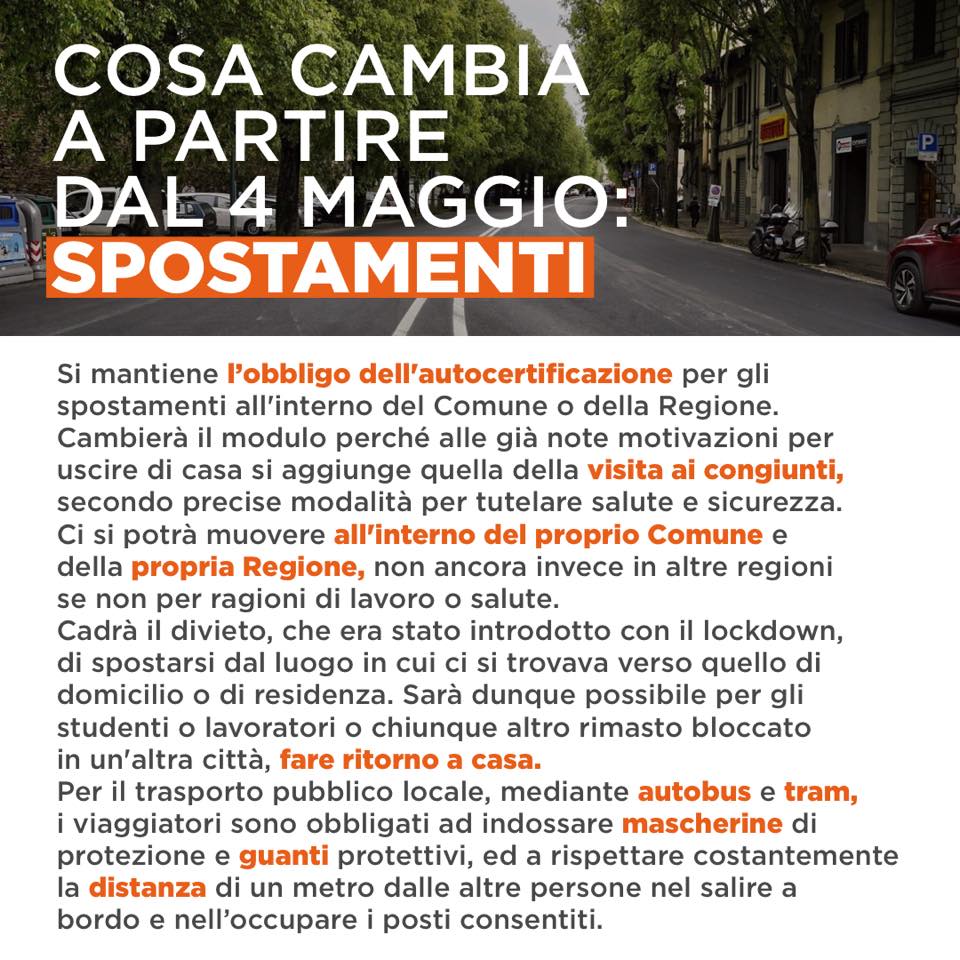 Face Protection in Tuscany
Masks are to be the norm in any public spaces and the prices for masks will be fixed at 50 cents a mask. Kids under six are not required to wear masks. For Tuscany, as of today, masks are only distributed in pharmacies and delivered to homes. We are "invited" to follow the alphabetical criterion in regards to when to pick up masks: Monday from A to L, Tuesday from M to Z, alternating in the following days with the same criterion. More info can be found here (Regione Toscana). 
Movement In and between Regions
Tuscans can stay in Tuscany but that's about it. People will be able to visit other areas within their region but from my understanding this will only be for "health, work or essential reasons" and you'll need that damn auto-certification form so just be aware of this for the time being.  I do believe though that this means you can go for a walk in the mountains or a swim in the sea by yourself if you live near the mountains or the sea along with the people you live with at home. Visiting other regions will be strictly prohibited unless you have an essential reason for work etc.
Visiting Relatives…. BUt Friends? 
If you live within the same region in Italy – you are going to be allowed to visit your relatives and loved ones in their homes starting on May 4th. They were very quick to announce that no "parties" aka large family gatherings can happen at home but the visiting of close family members separated by the lockdown is allowed as long as people wear masks and respect social distancing measures. Apparently the government has now clarified that close relationships (civil partnerships – unmarried couples) will also be included in the people you can visit as announced here on Il Sole 24 Ore., this will undoubtably be open to interpretation and I am waiting for the government's FAQ to clarify this. 
Those with a temperature of over 37.5 degrees Celsius will be required to stay at home along with those most vulnerable to the virus.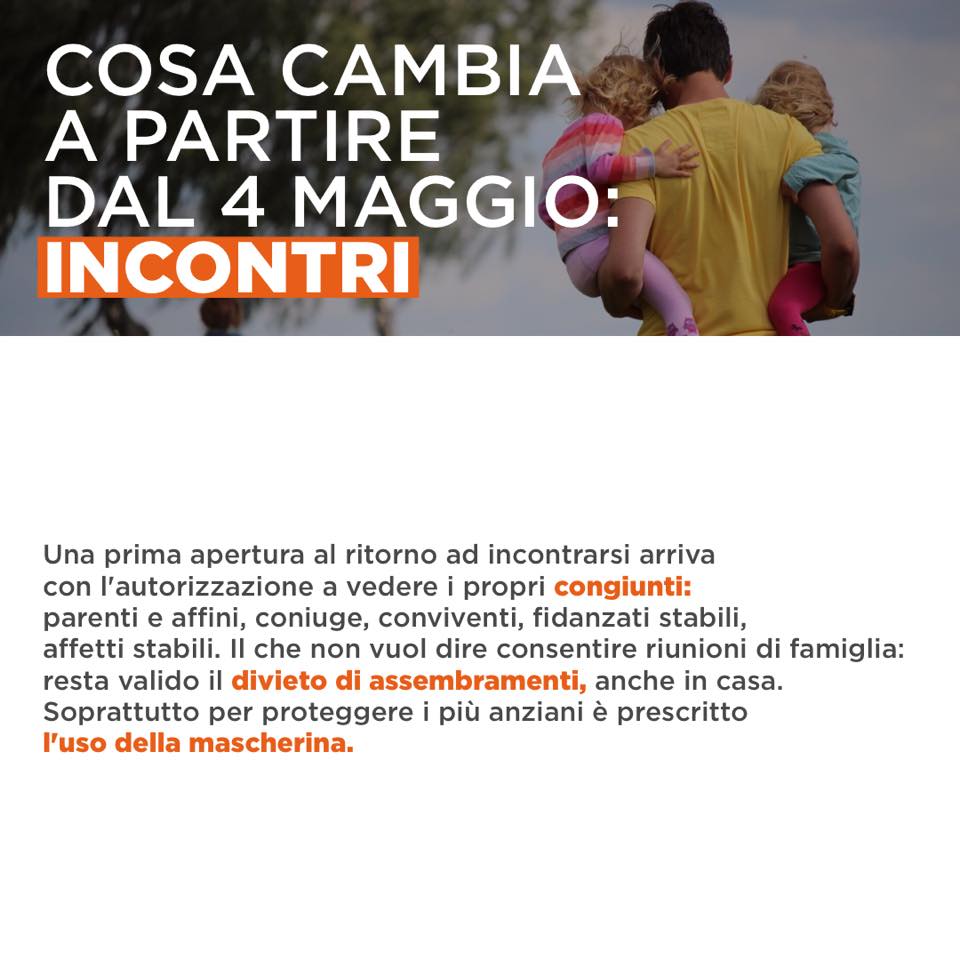 Funerals allowed and Religious Services Remain Closed. Cemeteries open
For the many people who lost loved ones during this period, not being able to hold funerals has been an added heartbreak during this time of social distancing. Funerals will be allowed to recommence (15 people max) but religious services will remain prohibited. They also are opening up certain cemeteries around Florence on Mondays, Wednesdays and Fridays (closed weekends, holidays and Tuesday and Thursday).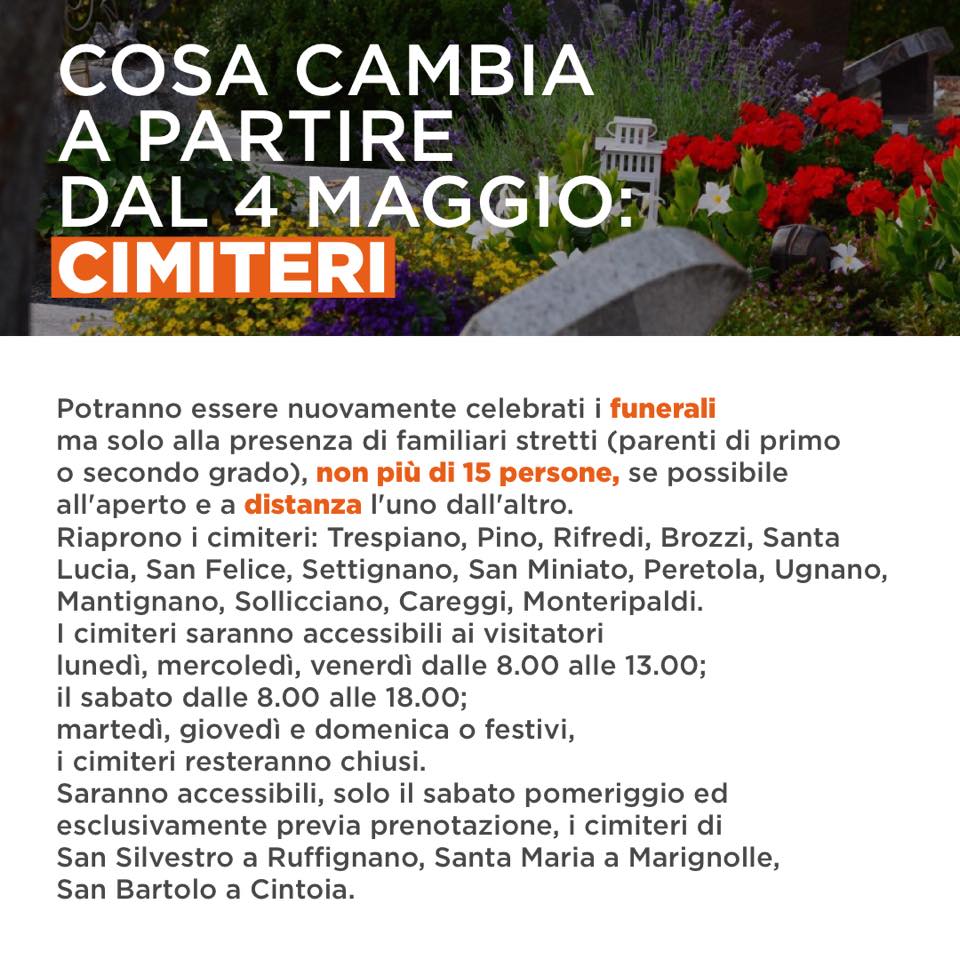 Eating Out
People will be able to go to restaurants and bars to order takeaway to be consumed at home or at the office but they will not be allowed to dine-in at restaurants until June. This is a bit surprising since many of us had heard the date of "May 18th" being floated around as when the dine-in aspect could return with safety precautions. As I've shared previously – in Florence, many local eateries are offering home delivery and take away (with appointment/reservation) already.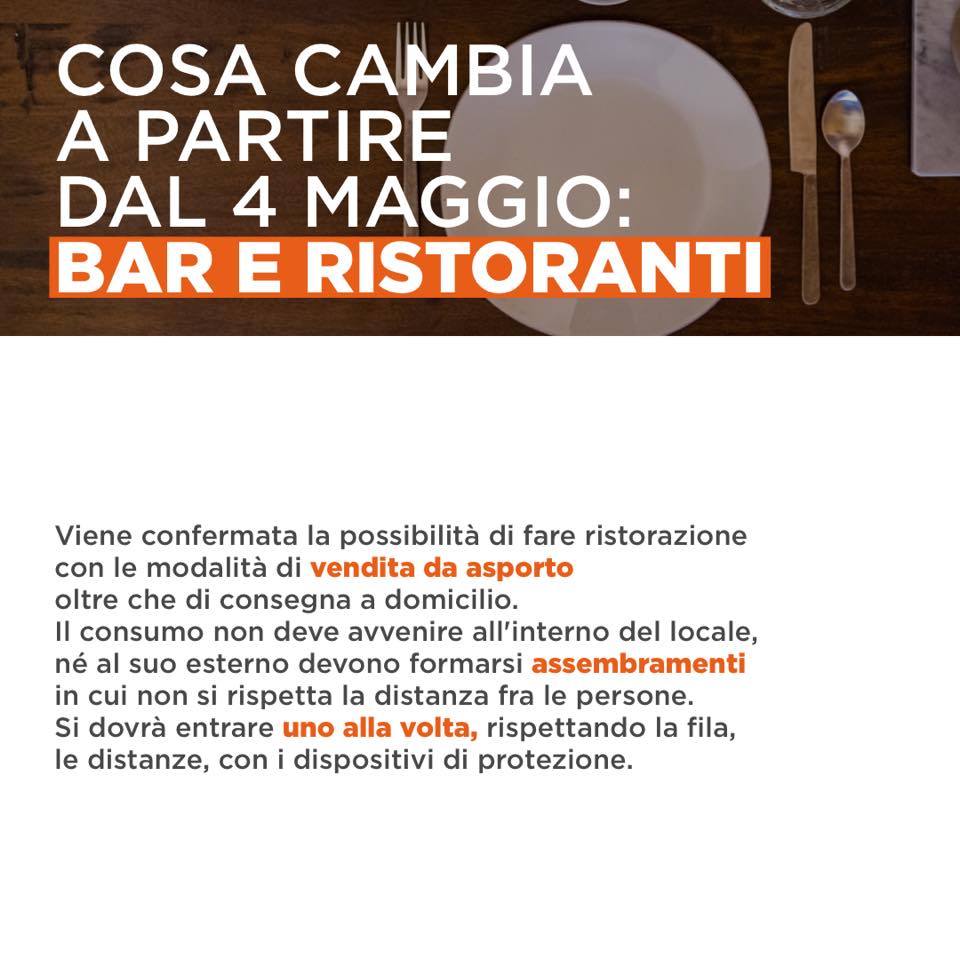 Getting back to Business
Manufacturing wholesale businesses will reopen on the 4th of May while those working in textiles, fashion, automotive, glass, the extractive industry, the manufacture of furniture can already begin preparatory openings this Monday, April 27th. Other businesses (smaller construction companies and the like) can start to work again come May 18th. Many companies will be encouraged to continue smart-working if they are able and social distancing will be required.
May 18th – Cultural Sites and Shops Reopen
The date of May 18th has been chosen as the date when they will reopen cultural institutions, museums and libraries. The same goes for retail shops and athletic training for teams. If you want to know how to visit Italy virtually from anywhere in the world – here's my best list.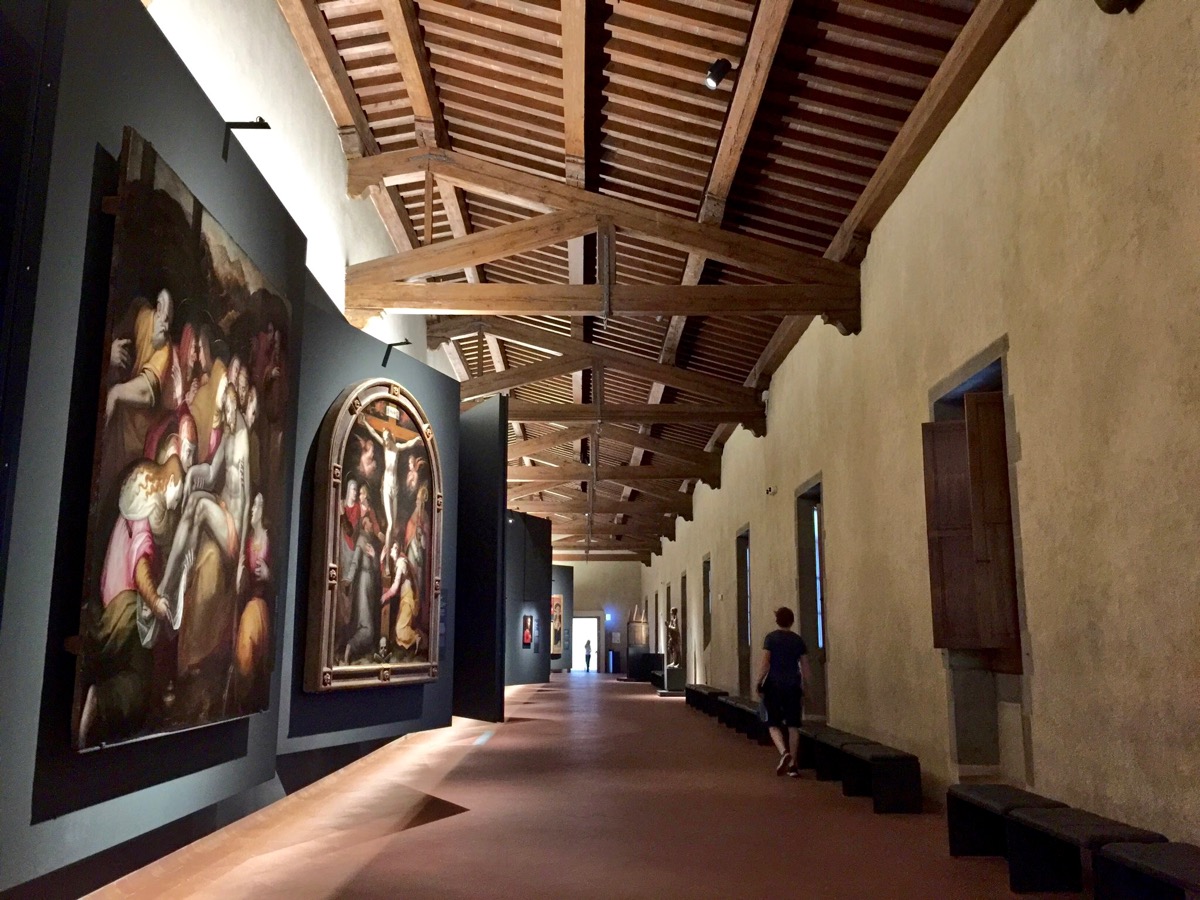 June 1st – Restaurants & Salons
Other businesses that will be allowed to reopen on June 1st bars include restaurants, hairdressers, beauty and spa/massage centres.
Public Transportation
The managing of organizing public transportation will be left to each region and comune to prevent overcrowding. A crowded "rush hour" situation must be avoided and there will be markets put into place to ensure that. Masks will be required for anyone using public transport (you can also use cloth to cover your face) as well as protective gloves. 
Those coming outside of Italy – 14 days Isolation
An article in the Dpcm draft is dedicated to those who intend to arrive in Italy from abroad requiring a 14 day quarantine. Before departing, they must declare a valid reason for the trip and provide the address of the residence where they will have to observe, even if asymptomatic, a 14-day period of self-isolation, while also immediately communicating their presence to the ASL Prevention Department. It also applies to those who disembark from cruise ships.
What is not clear is when they will reopen gyms, sports centres, swimming pools, swimming centres, wellness centres, spas, cultural and social center, all of which will remain suspended.
Sources include: Il Sole 24 Ore, FirenzeToday, and of course Gov.it (the official website of Italy's government). The full decree text can be read here. You can also check this article in Italy Magazine, this post by The Florentine, Corriere.it, The Local Italy