I've always found that the best way for me to get attached to a place is to dive head first into the of those who call this place home. People that were born there, who lived there a hundred years ago or even the perspectives of the newly-arrived.
It's easy to focus on things like "Swiss women didn't get the vote until 1971" (or in some cantons 1991) and the fact that the work/school/daycare situation here makes it difficult for women to balance family life and full time work but this is still something I am learning as we get to know this country better.
Reading about actual people are what really drive me to be interested into the complex web of society in any given country and Switzerland is certainly no different now that Zug is "home" in addition to Florence, Italy. In fact, if you have yet to check out my "locals I love" series – this might be the time.
When I saw via social media that there was a book being published sharing 50 incredible stories of women from Switzerland, it was an easy yes for me. Having now enjoyed a week or reading about these women I am confident many of you guys might be interested in reading these stories too. From the first female Swiss president to a women who drove long-haul trucks or was the first blade runner in the country.
All of their stories inspire and are accompanied by excellent illustrations by Mirielle Lachausse.
For this post, I reached out to the book writers who shared these six stories from the book along with a little more about who they are and why they decided to do this project.
Abassia Rahmani  (born 1992)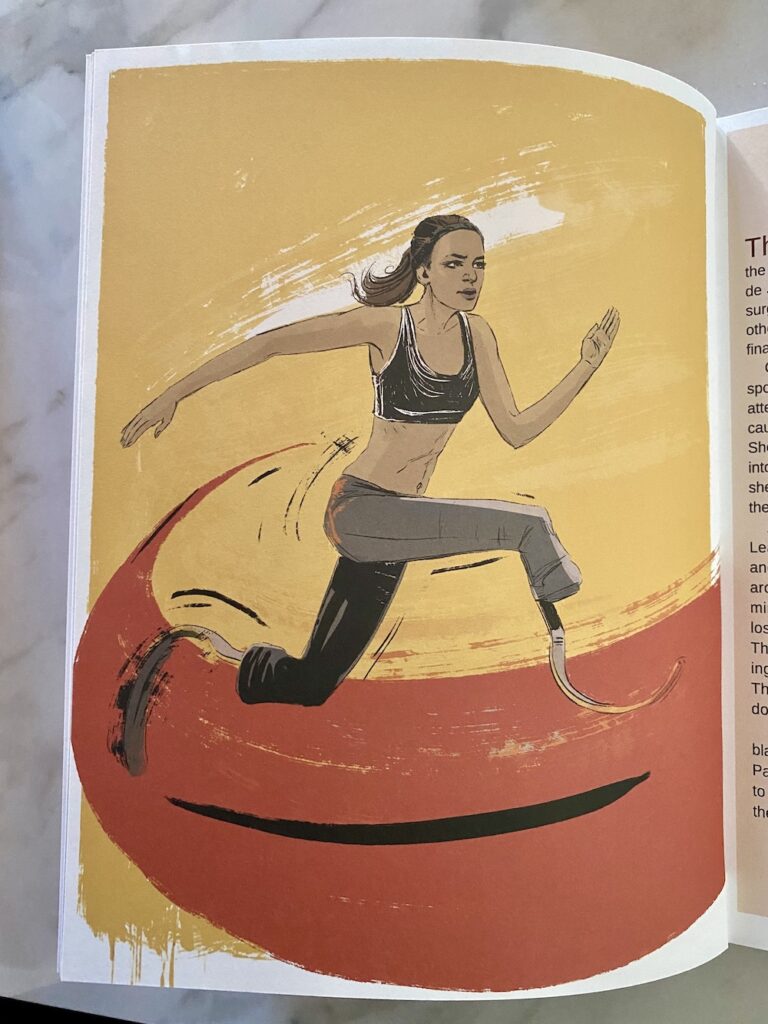 The Woman Who Is the First Swiss Female Blade Runner
The first time Abassia Rahmani tried running with blades she felt a sense of freedom she'd not experienced since losing her legs at the age of 16.
With the wind in her face, she fell in love with running and never looked back! Two years later…Abassia flew down the track at the 2016 Para-Olympic Games in Rio de Janeiro crossing the finish line of the 200m race in just 27.86 seconds to – just missed winning a bronze medal on her first try.
Abassia's hard work, grit and discipline are truly inspiring. Now she's gone pro and is training for Tokyo 2021!
Josephine Clofullia (1831-1870)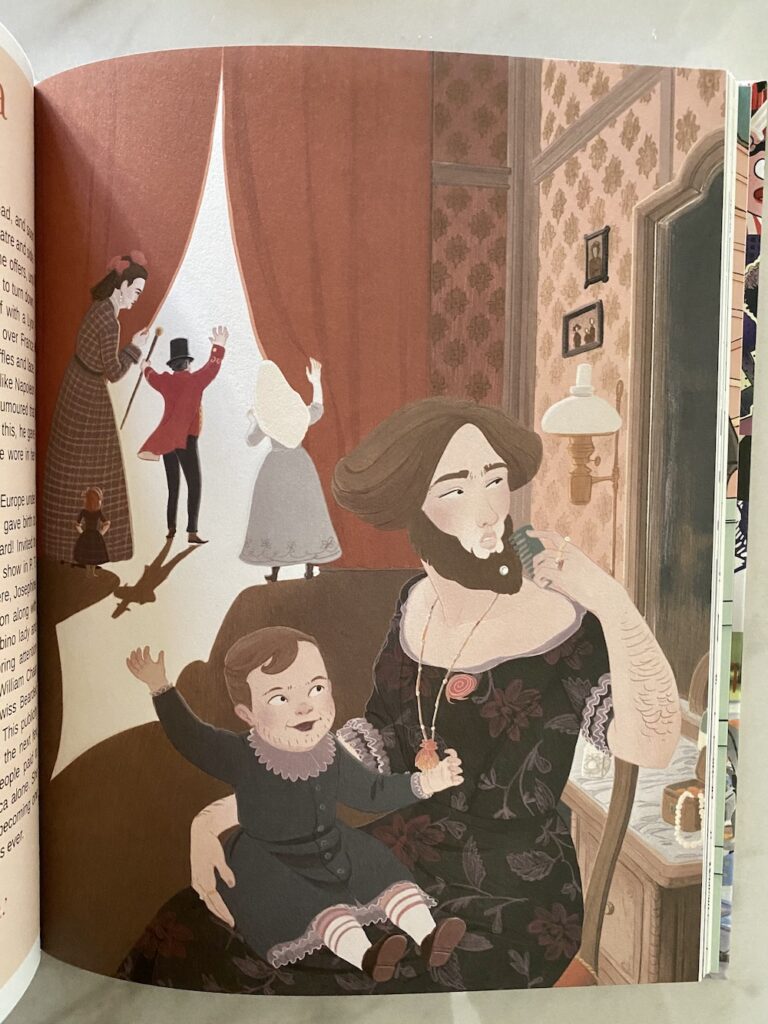 The Woman Who Had a Beard
She was elegant. Poised. Considered to be "a perfect lady in every aspect". And she had a beard.
Already when she was born (Versoix, 1831), Josephine Boisdechêne was covered with a thin layer of downy hair. By the time Josephine was two, Josephine had a beard. No matter. She was brought up like all girls of the era—lessoned in how to be a lady.
Family, neighbors, schoolmates all got used to the extra hair on her face and didn't make much of it. It was the visitors who saw her as a phenomenon. So how did she go from being a local Swiss girl to the world-famous Bearded Lady?
Annemarie Schwarzenbach (1908-1942)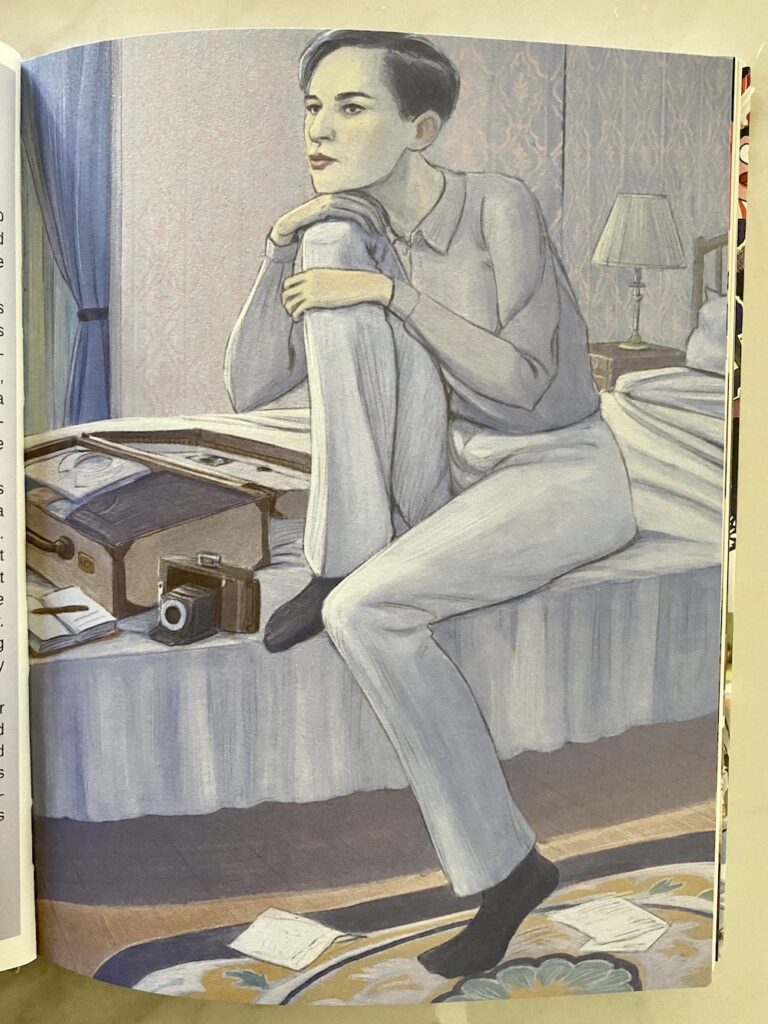 The Woman Who Dared to be Herself
Annemarie Schwarzenbach was not what her family or society expected of a woman in the 1930s.
She was gorgeous, rich and free-spirited. She lived a life of glamour and adventure. But she wasn't going to sit around and do what was respectable or accepted. Instead of being who the world told her to be, she could only be herself. Through her writing and photographs, she rebelled against the world.
So who was Annemarie?
She was an artist, a lesbian and an anti-fascist crusader. But that wasn't all. Not by a long shot.
Rocio Restrepo (born 1961)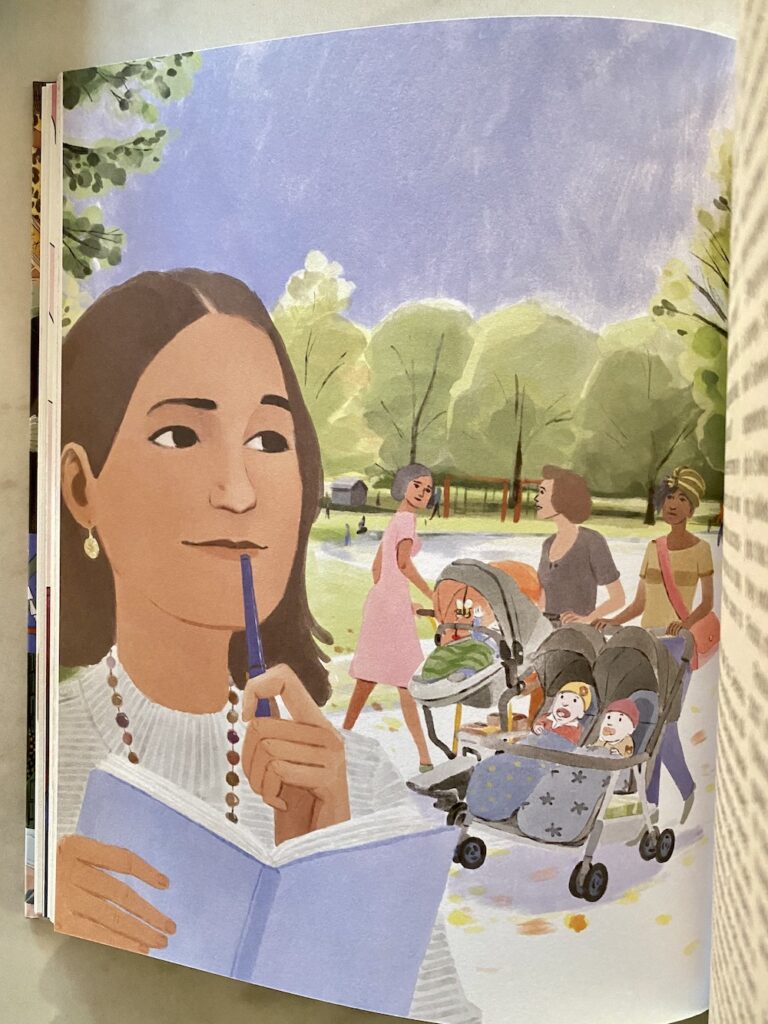 The Woman Who Made a Place for Herself
When Rocio Restrepo arrived in Geneva as a refugee, she felt like a newborn baby, not a 38 year-old-woman. Everything was different—from the language, to the food, to the system, to the people. She had to relearn everything!
But she was determined to succeed. She was a business woman with more than 18 years of experience. She had skills and knowledge that would benefit any company.
Yet when she applied for jobs in her domain, the answer was always NO.
Rocio sent out her resumé more than 200 times…but the only jobs she could find were cleaning or babysitting. How could this happen? Were other immigrant women having the same problem? And what did Rocio do about it?
Iris Bohnet (born 1966)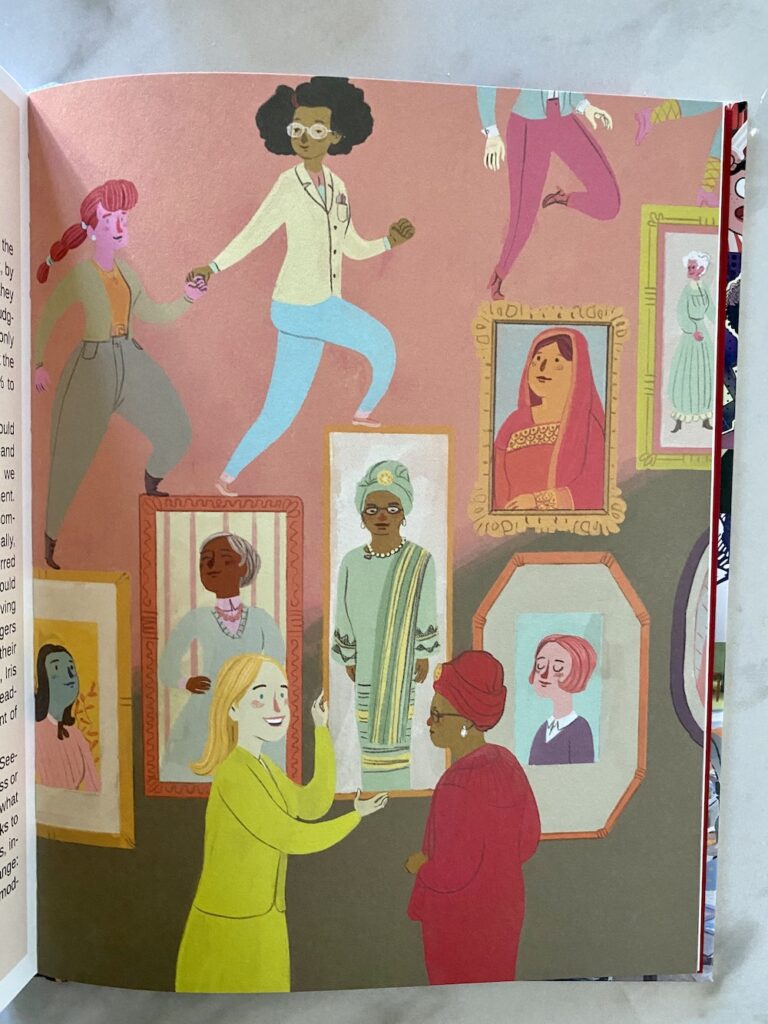 The Woman Who Elevates Women
The first Swiss woman to become a professor at Harvard University, Iris Bohnet is the Director of Harvard's Women and Public Policy Program. While a student, Iris studied how people make decisions, how they make mistakes and why they treat each other unfairly.
Now Iris develops simple solutions to remove bias from the workplace, government and schools. It's very difficult to change how we think, but it's easy to change our environment and the way we work like removing names from job applications to help managers focus on the applicant's qualifications, not their gender.
Using this and other techniques, Iris helped increase the number of women in leadership positions withing a very short amount of time.
Tilo Frey (1923-2008)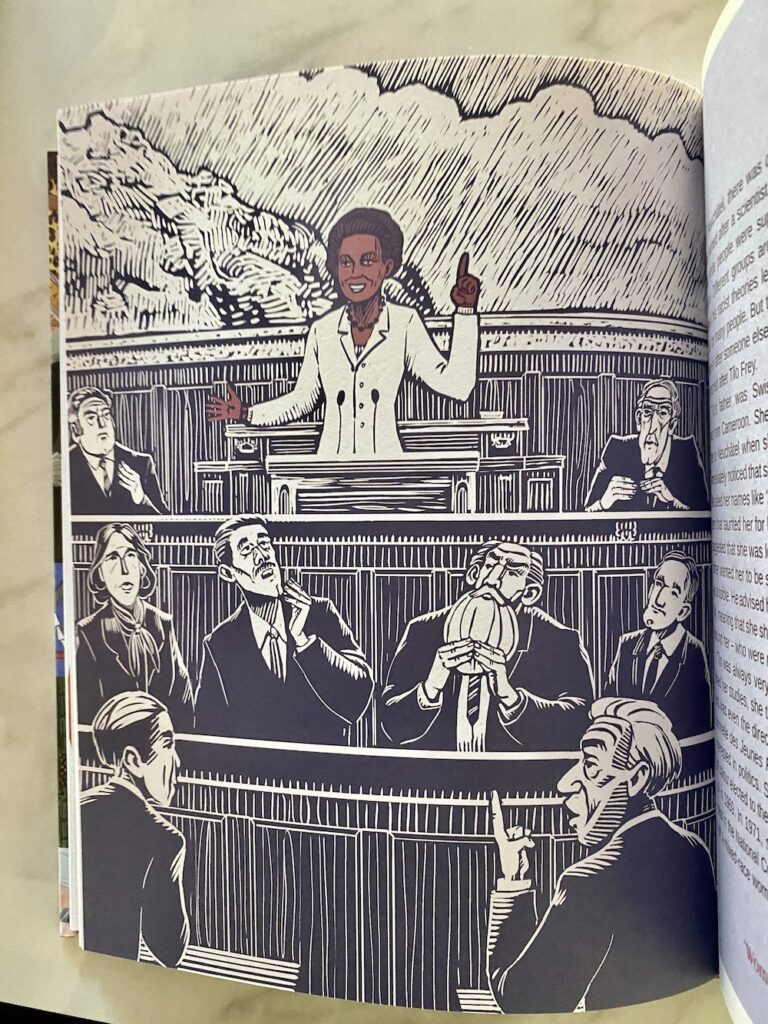 The Woman Who Broke Barriers
It wasn't easy being an ambitious woman in Neuchatel in the 1970s, and it was even harder if you were black. So when Tilo Frey ran for office, she was sure there was no way she was going to win. So, instead of hanging around to watch the people make fun of her ambition and the fact that she was black, like they had always done, she went home early.
But she did win, and thus became the first woman of African descent to be elected to the Swiss National Council. Who was Tilo Frey? What do lilies and a white suit have to do with her election?
About the book:
50 Amazing Swiss Women: True Stories You Should Know About brings together one-page biographies of a diverse and exciting group of 50 Swiss women from the past and present. Each biography is accompanied by a unique illustration by Swiss illustrator, Mireille Lachausse. The book is available in ENGLISH, FRENCH, and GERMAN.
Why did we write this book, the process, and why did we choose the women we chose?
We are five writers – Laurie Theurer, Katie Hayoz, Anita Lehmann, Alnaaze Nathoo, Barbara Nigg – and one illustrator, Mireille Lachausse.
The idea for writing a book of short biographies on amazing Swiss women came from one of the authors on the project, Laurie Theurer. When she was writing her book, Swisstory, (on Swiss history), she included a short chapter devoted to Swiss women.
Right away she knew she wanted to explore that subject further. However, a book like this is a huge undertaking – the research and interviews and writing take a great deal of time and devotion. She looked among her female writer friends who were just as inspired by the project as she was to create a team.
We all did this because we believe women's voices and stories need to be heard and that they are worth hearing.
We are Swiss-born, Swiss-based, or Swiss by "adoption." So we know that "Swiss" does not mean one particular thing. Switzerland and Swiss women are quite diverse, and we hope to show that in the book. 
Seeing is believing. Seeing women in leadership, seeing women living their dreams, seeing women being celebrated—no matter the domain—not only inspires girls, but changes what people believe is normal or even possible for women. This is why we need books about women and their accomplishments.
We shared feedback and ideas, as well as critiques and edits. We took reams of research and interviews and distilled them down to one-page biographies that was easily readable by kids. We wrote this book together, in three months, with 99% of our communication happening over Zoom and WhatsApp. And we didn't all know each other at the start.
It was extremely difficult to take the list of hundreds of women we wanted to talk about and whittle it down to only fifty. Sometimes the choice was made for us, as the women asked didn't want to be interviewed or there just wasn't enough research on their lives. But, overall, it was tough to choose. We wanted a diverse group of women—women from different backgrounds, with different passions, and different degrees of recognition in Switzerland and the world.