If you feel as if 2020 is some weird kind of Groundhog Day and that time in a way doesn't make much sense anymore – know you are not alone. I had all of the intentions of publishing this Made-in-Italy holiday gift guide at the beginning of November something I've recently dubbed as "pandemic fatigue fog" set in and I just managed to complete it two weeks late. But hey, it is here and this girl is happy.
I don't have to tell you how hard it has been for many of these businesses we all love to survive. 2020 has dealt them an economic blow no one ever expected and with the loss of tourism/foot traffic, it is a continuous struggle for many people to keep going which is why this holiday season is quite important for so many reasons.
On a personal note, Nico and I are faring well here in our new home in Zug, and it is worth noting that Switzerland too has an alarming rate of rising coronavirus cases. Thus, we are doing our best to lay low, take plenty of walks with Ginger the beagle and embrace all of the nature I didn't get to enjoy during Italy's first lockdown. This pandemic will not last forever, there is hope on the horizon, but we need to do our collective part this holiday season to stay home, not mingle too much indoors and simply keep our hospitals from becoming overwhelmed.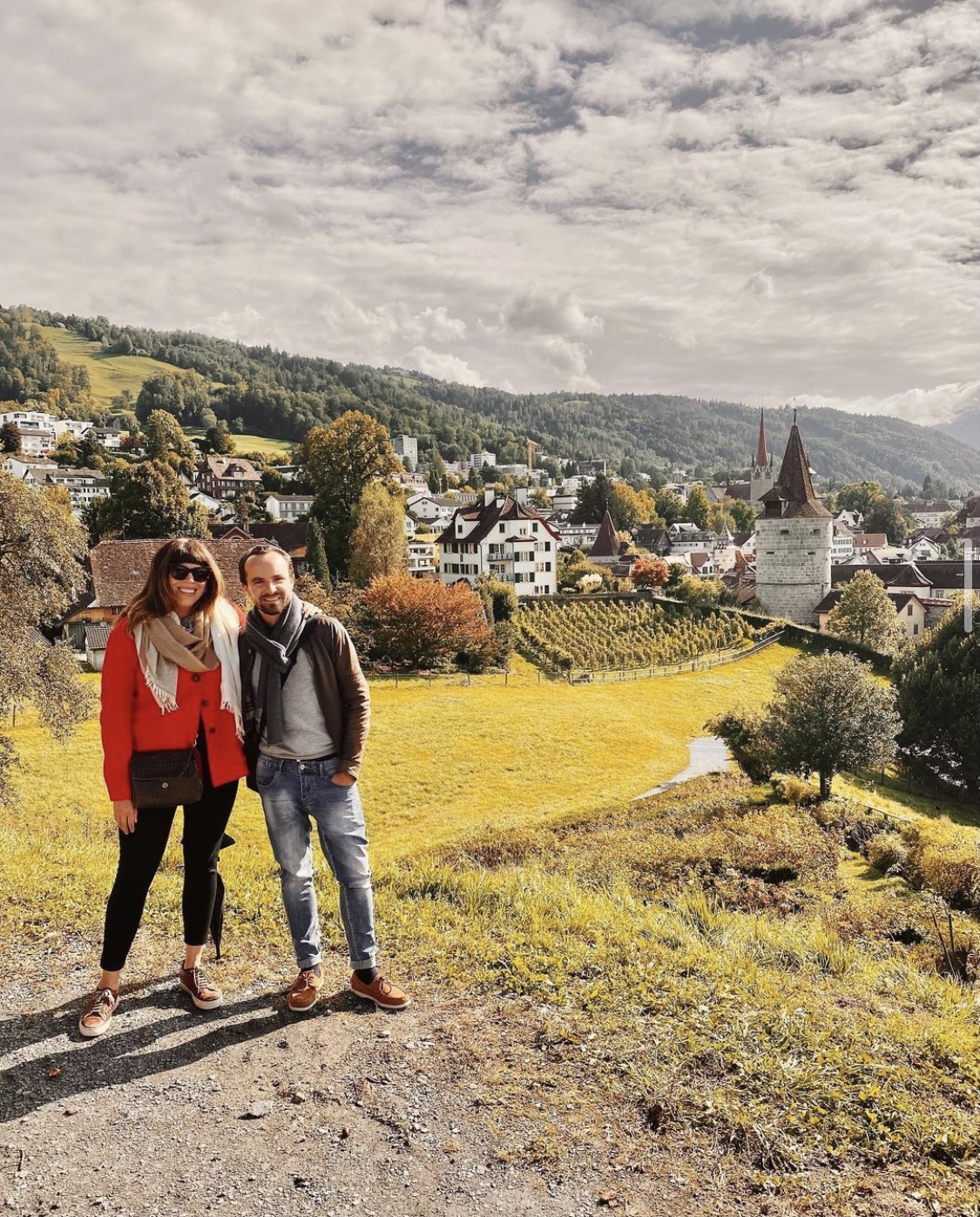 The plan this season was to head back to Florence at the end of November to celebrate our 5th wedding anniversary and spend some time with friends before heading back and then eventually going to France for Christmas with Nico's family.
Naturally, that's all a tad in tilt at the moment.
With Tuscany entering arancione "zona rossa" thus closing the regional border, we've canceled our trip and even Christmas is up in the air as France too, is dealing with a lot of cases. However, it will all be ok. There will be other years to celebrate together when a pandemic isn't entering its second wave and I have vowed to make our home here as cozy and pleasant as humanly possible.
Back to the gift list. If you head on over to my IG profile – you'll see that despite being in Switzerland, my priority is to help my local community in Florence by sharing whatever initiative they are currently doing to survive. Check out my "home delivery" highlights to see options for Firenze and feel free to send me any small business that needs a shout out. Also, my friends over at Creative People in Florence have created the best app to discover artisans in Florence that I've seen – free to download, it allows you to discover all of the makers that are part of their network- Also check out this list that is constantly updated here.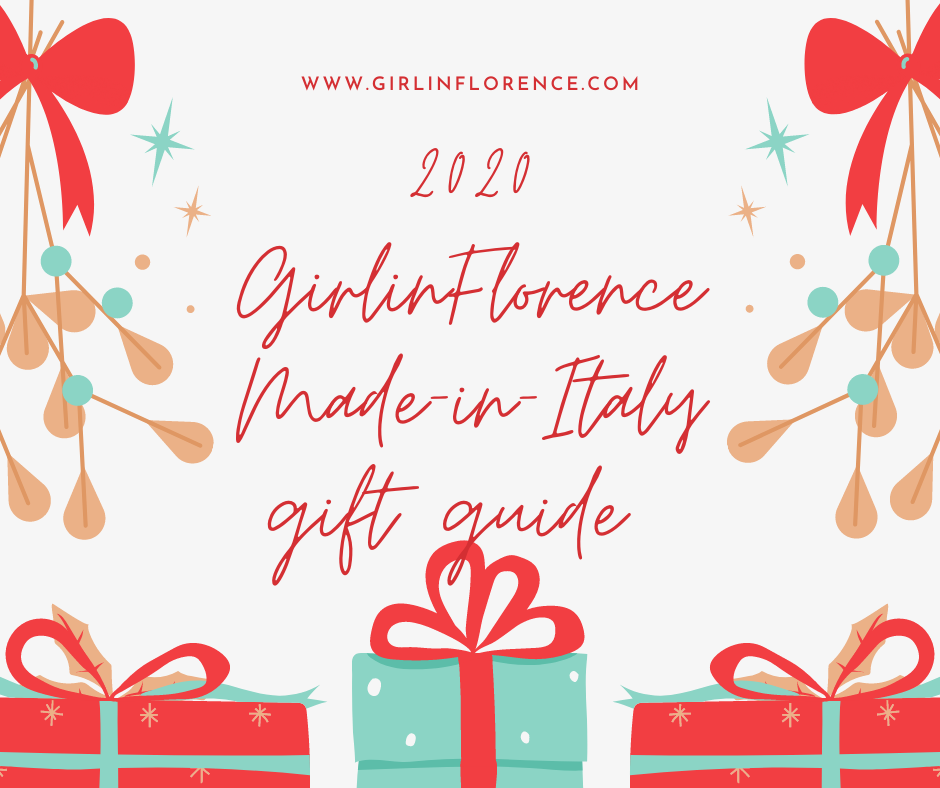 In addition to this list, have a look at the 2019 and 2018 (love this 2016 one too) versions that are all still valid (biased person opinion of course), and scroll down to save the google map of recommended places on this list that you can save directly on your phone.
I know our gift buying is extra careful this year but I know when I buy from makers like those on this list that I am helping to contribute to their survival. I know it's easy to go on Amazon and pick something out that's cheaper or faster to deliver but think about how much joy it is when you can truly support a local artisan/artist/small business owner who you can then visit the next time you can safely come to Tuscany. Trust me, they truly appreciate it!
My friend Monica Ceserato also made this handy artisan gift list featuring makers from Venice that you don't want to miss. The Florentine also has a lovely list of arts & crafts to help keep you busy this winter.
A note on Christmas Markets – I typically include a selection of the local markets that you might like to visit this December in Florence but I doubt they will be ongoing this year because of the pandemic. If anything, changes – I will add them to this list. Stay safe you guys!
To add a "Swiss" touch as a homage to our new home in addition to Florence – please check out this curated gift list by my friend Kristin who is the founder of a wonderful blog called "Swiss Family Travel". Her list has a bunch of really fun items that all center around a Swiss theme and honestly I have poured over her blog for tips in discovering this new country of ours!
Without further ado – let's get to the list!
2020'S MADE IN ITALY GIFT LINEUP
Accessories for All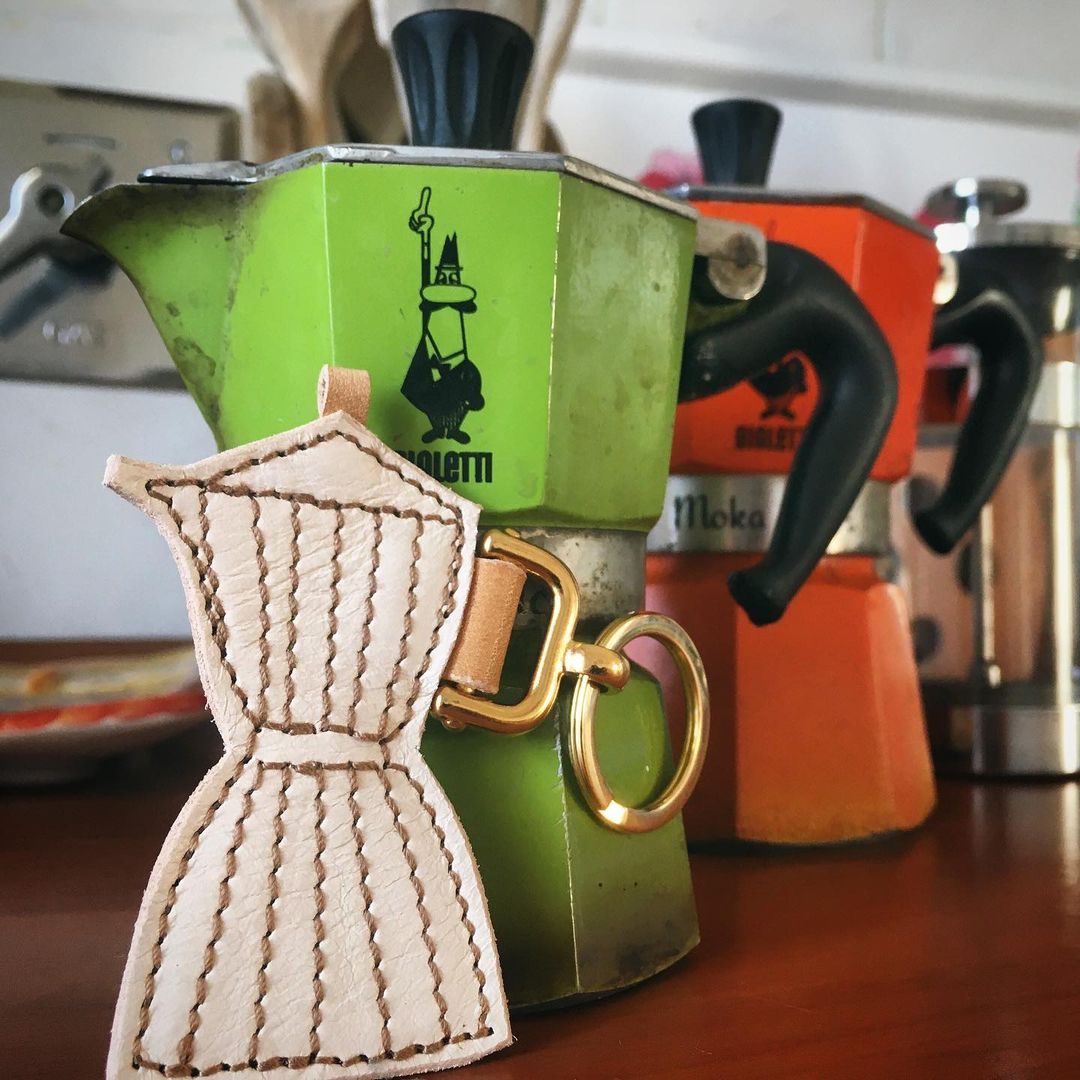 A Thousand Joys features the unique intricate jewelry of Joy Franklin

with a mix of historic ornament and tribal flair all handcrafted in her studio in the heart of Florence Italy.

My top pick from her collection is this Astraeus necklace (€119).

 Astraeus, the "starry one" is the god of the stars and twilight, that magical moment at dusk when the stars and planets emerge. Ad astra is the Latin word for stars and constellations. Stars have long been symbols of dreams, magic and mysteries. They are one of the earliest symbols for guidance, and enlightenment, the light to lead you thru the dark. Thru out time, people of all traditions around the world have looked up to the stars for guidance and prayer, to send their wishes to realms above in hopes that there is someone listening.  May this star pendant be 

a

 place to hold your hopes and dreams and be 

a

 little light of guidance in your everyday…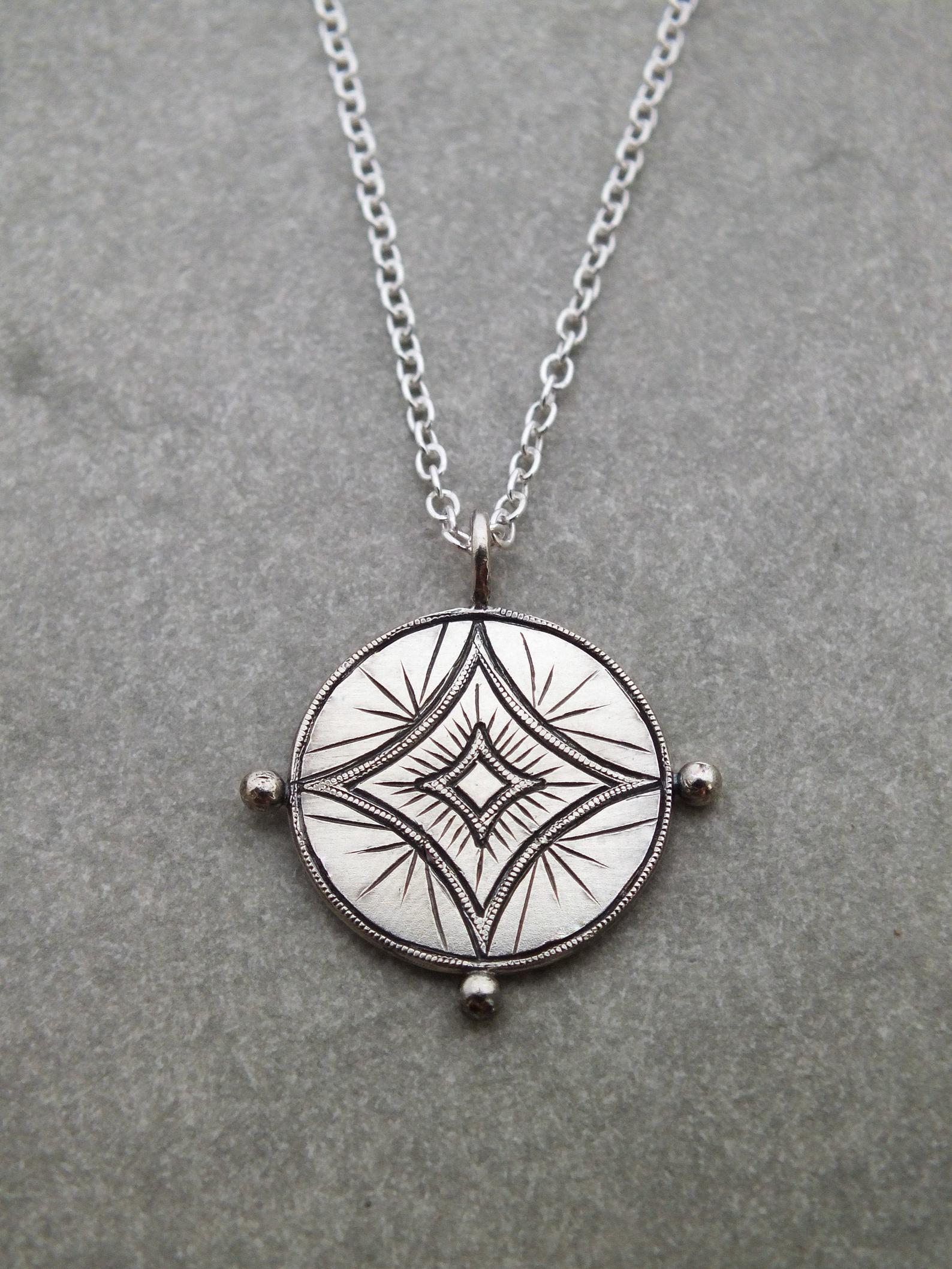 Il Torchio

,

Via del Bardi 17

.

Erin is one of my favorite artisans to include on this blog and is a talented book-binder who is aimed at keeping this treasured Florentine traditional art alive. I love her handsewn notebooks made with Florentine paper. She does a lot of personal orders too. Give Erin a visit and have fun customizing your leather/paper gifts.

Officine Nora is a contemporary jewelry bottega in the heart of the Oltrarno, Florence's artisan district. The founder, native Florentine and jeweler Margherita de Martino Norante, wanted to create a space that is both an active workshop for independent bench jewelers, and a small gallery with jewelry on display, all made in house. Nora currently hosts a handful of international makers, all of whom were trained in Florence and specialize in different goldsmithing techniques they've adapted for their unique practices – which makes for some very exquisite jewels you won't find on Ponte Vecchio. From de Martino's hand crocheted flower earrings in fine silver, or Arata Fuchi's (Japan) pulverized Lava Rings, to the hand engraved Occhi Collection by Kellie Riggs (USA), or Martina Loncar's (Slovenia) sparkly Bon Bon jewels – you are sure to find something one-of-a-kind on Nora's IG account for pick-up while Tuscany remains in the "zona rossa." Not in Florence? Check out Officine Nora's newly launched online shop for international shipping.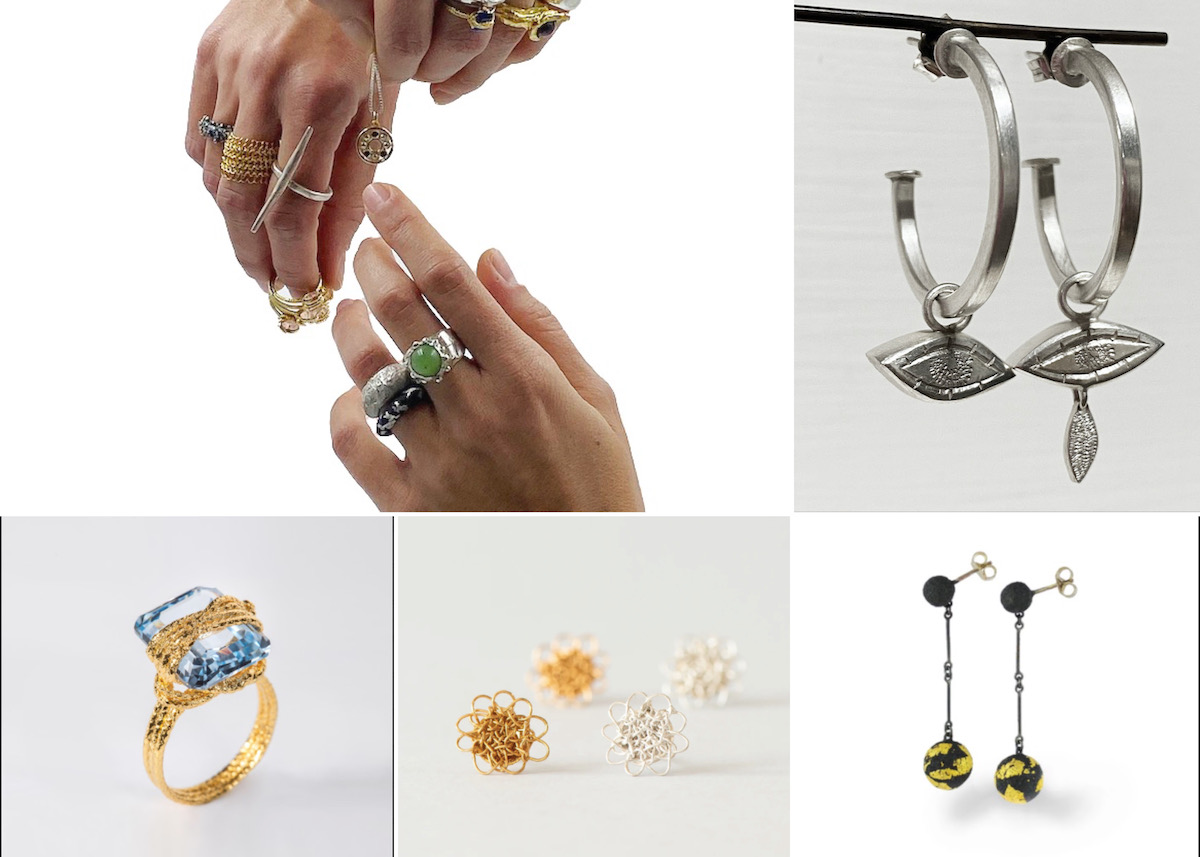 Marina Calamai is a Florentine designer and visionary

who's work I adore. Her shop is located on Via di Santo Spirito 22r (open 3-8 pm) where you can marvel at her world of

bespoke jewelry,

often with Florentine themes.

She has a lot of love for her neighborhood of Santo Spirito

in the form of earrings, cufflinks for him, and much more. The gift

though that everyone would be happy to receive is from her line of Santo-Spirito designed pieces like these beautiful "Santo Spirito of my heart cufflinks" (48€).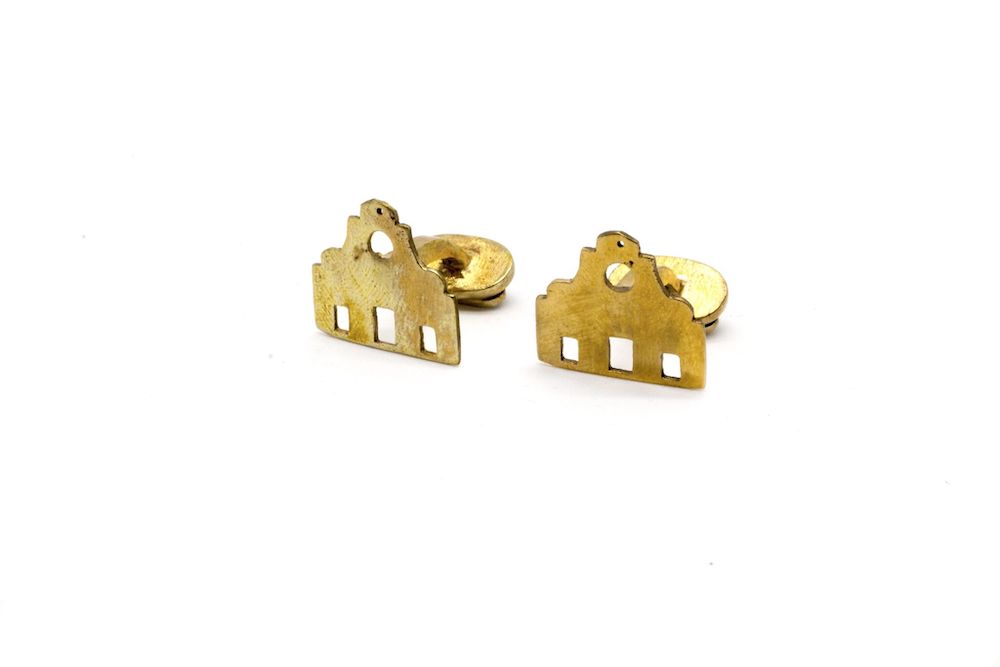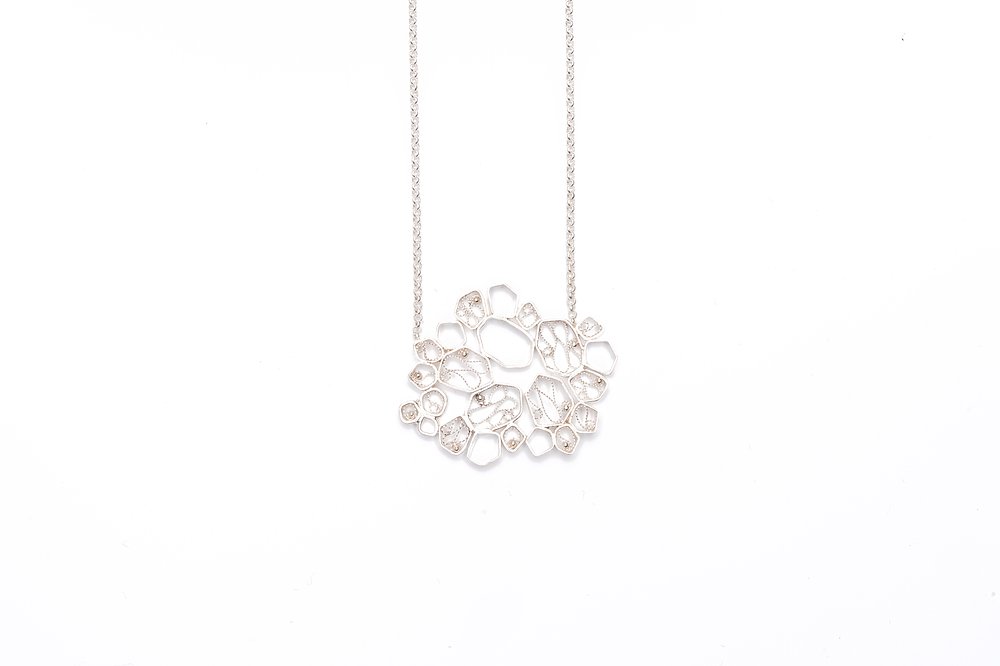 Florence Factory

is a concept store on Via dei Neri

that focuses on more contemporary artisan work from Italian makers. I appreciate that they have so much quality in one shop from local artisans so if you don't have a lot of time and want to support these local brands, here is where you

need

to go and luckily they have a wonderful online shop. I appreciate that they are constantly on the hunt for great new accessories to add to their collection. You'll find unique jewelry from Officina Nora, unique Duomo-inspired decor (the below handmade item is 40€), ceramics, shoes and so much more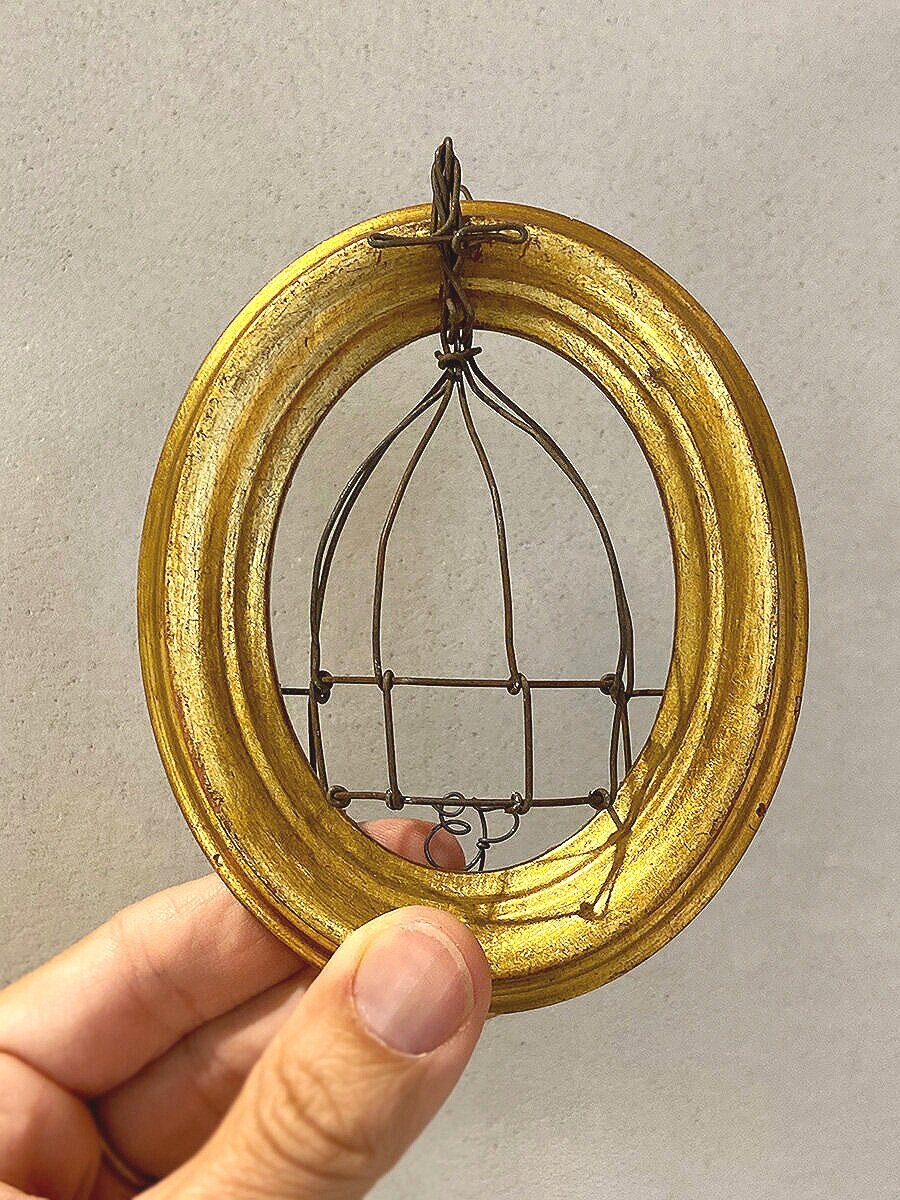 Atelier GK

on Borgo San Frediano

is a personal favorite in San Frediano offering a beautiful selection of

bespoke boxes covered in handmade paper and exquisite accessories

(I bought Nico a business card carrier and he LOVES it, it features his initials costing around 85€). The best way to describe their style is to imagine the skill of Florentine craftsmanship over generations mingled with Japanese simplicity and design and that's what you get at this tiny studio in the heart of San Frediano.

Sara Amrhein is known for her incredible polymer clay jewellery creations (which I adore) but she's also venturing into a new territory with a new mini collection that will be available in brass, bronze or sterling silver (these sterling silver earrings have seriously caught my eye – €142). In addition, I LOVE THIS as a gift idea – she is offering a polymer clay jewelry kit where you will receive the materials and instructions to make several pairs of earrings yourself. Honestly if we have to stay home for the majority of time this holiday season – this is such a fab idea for a friend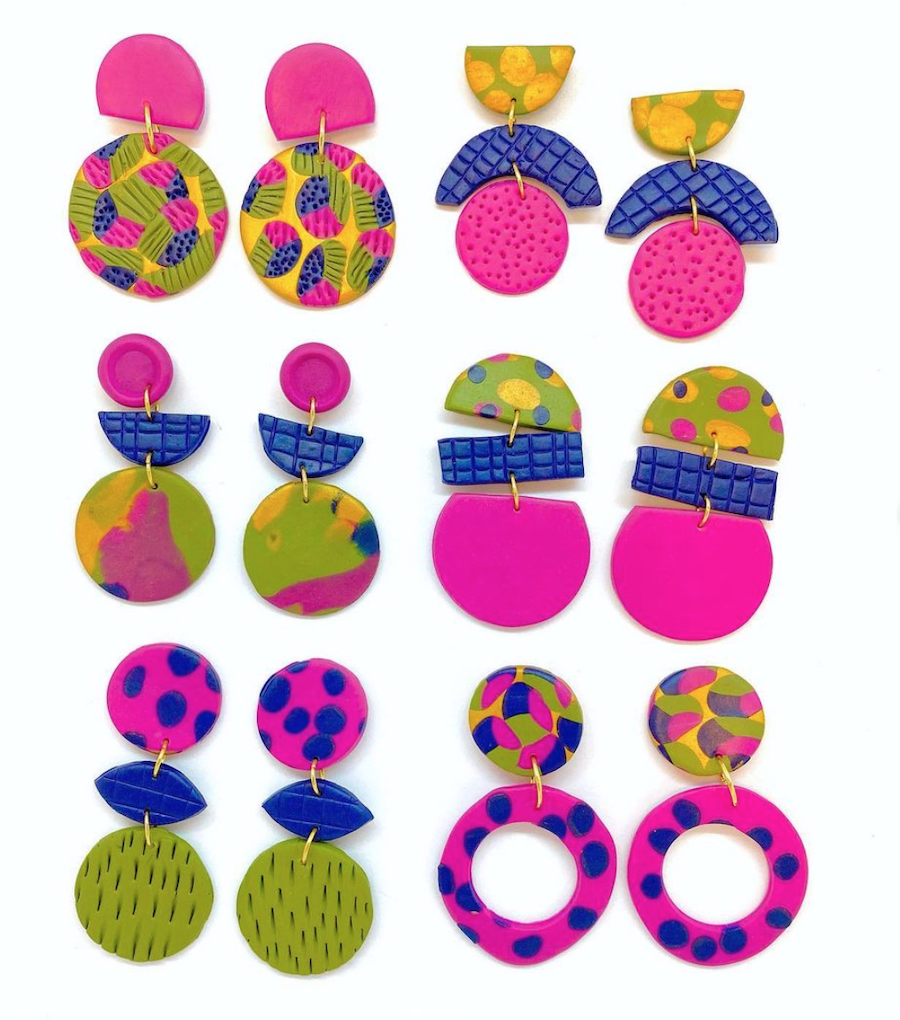 For The Home  
Uashmama is a Tuscan family brand

 of stylish sustainable home products all made out of a washable paper (that feels a bit like leather) that is built to last. My favorite items from them is their wine bags (great gift idea – 26€) and their Positano laundry bag (79€), they also carry a cosmetic bag in three sizes that I use every day. Perfect for that friend who appreciates quality, practical items.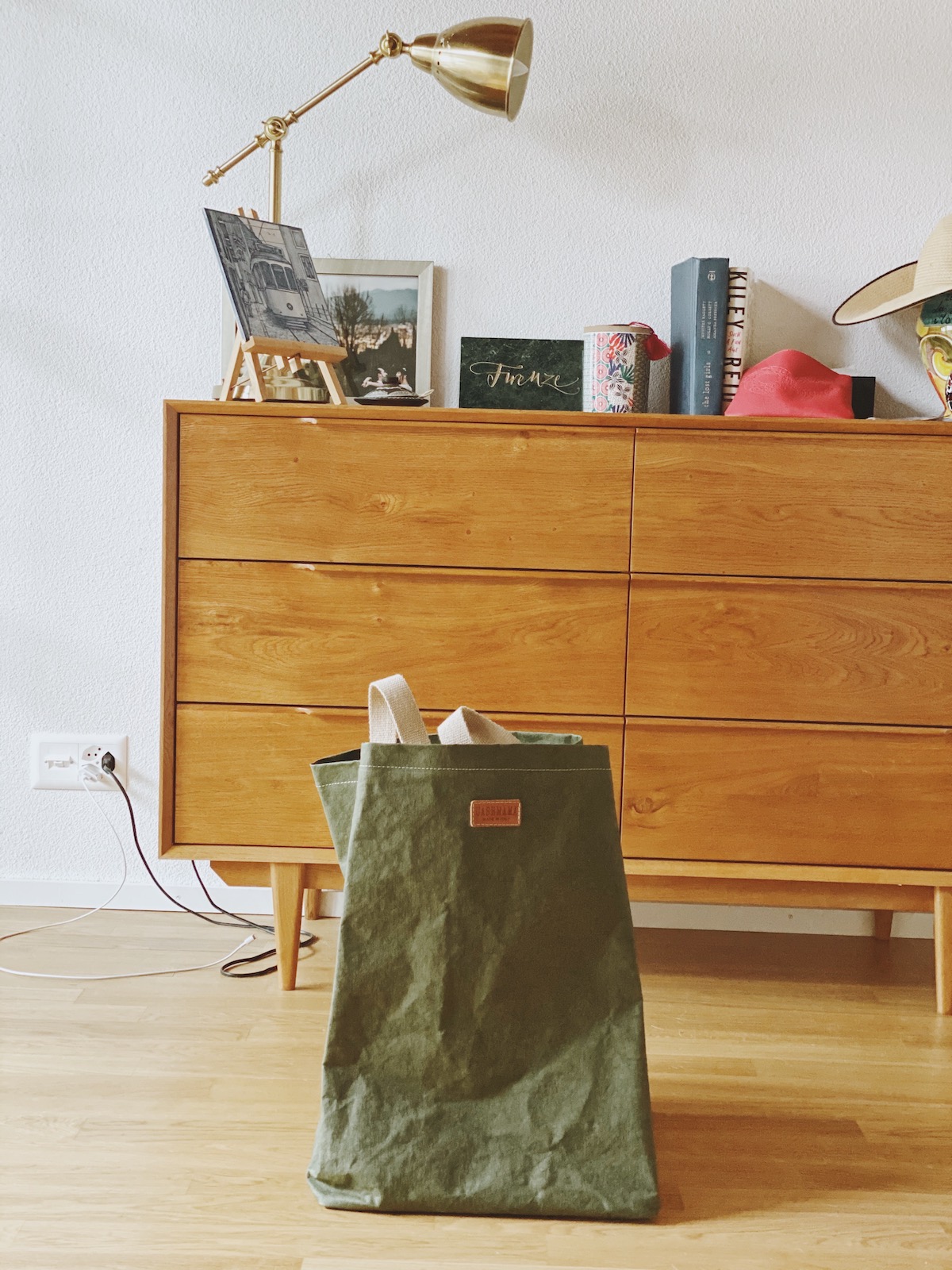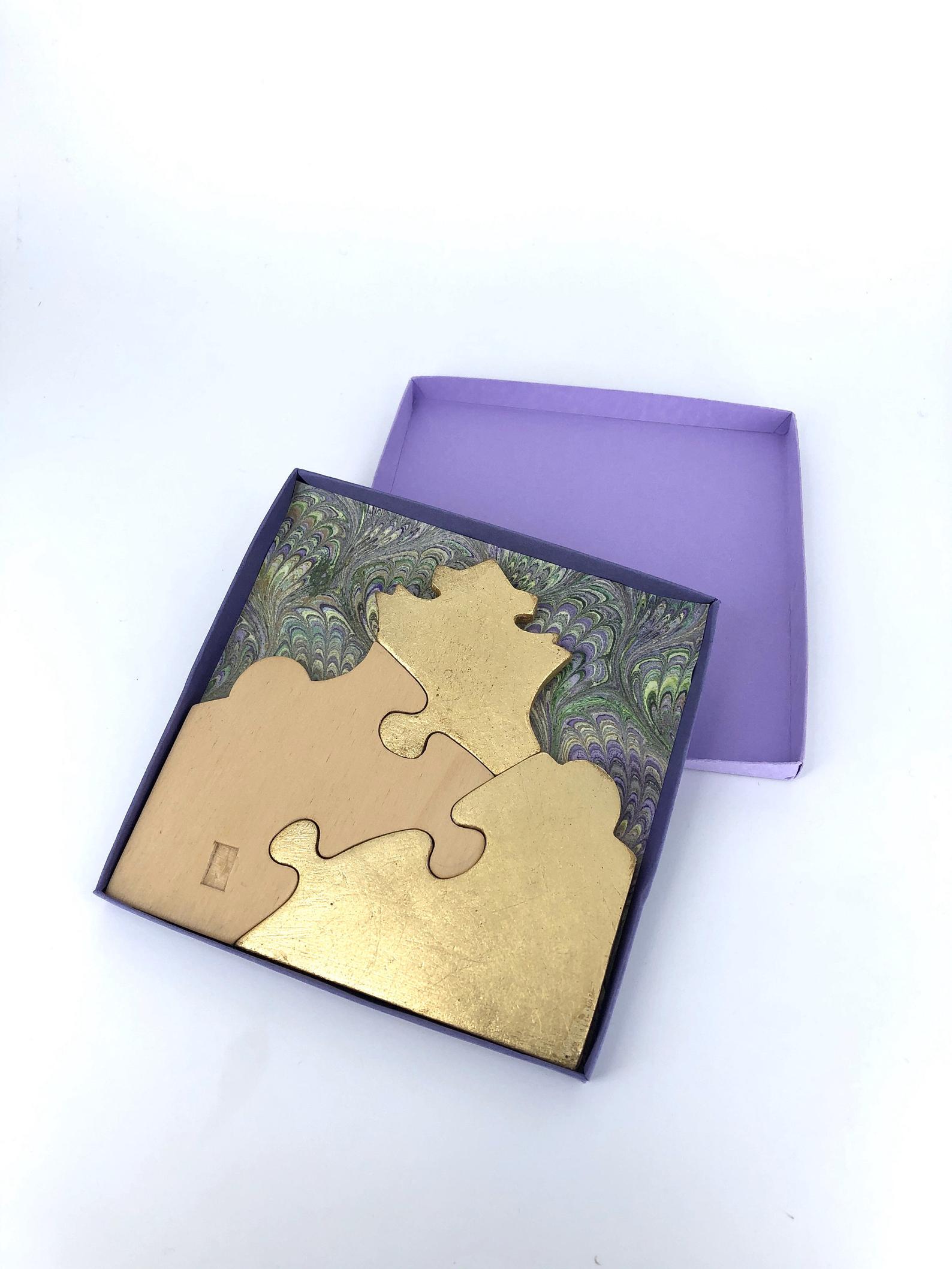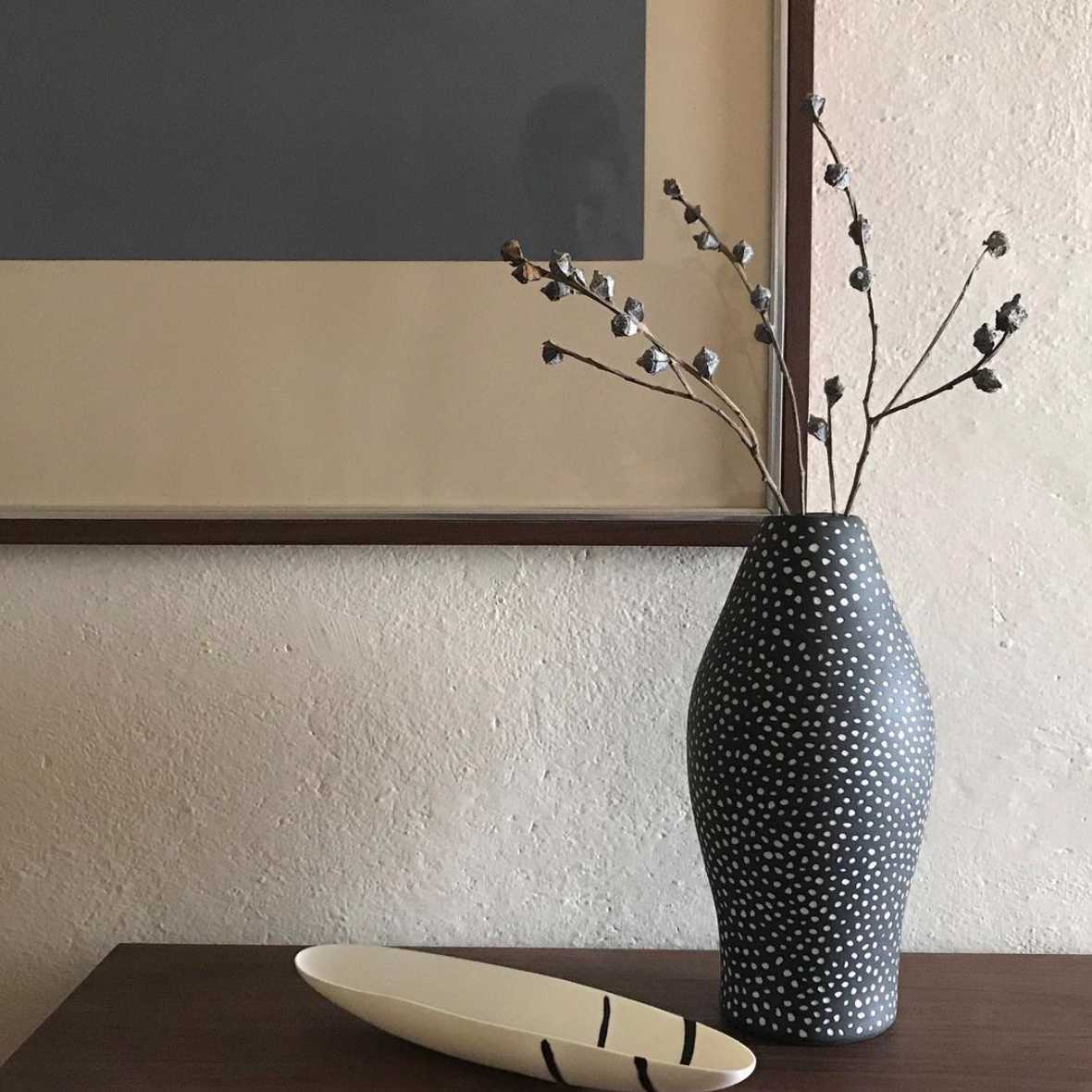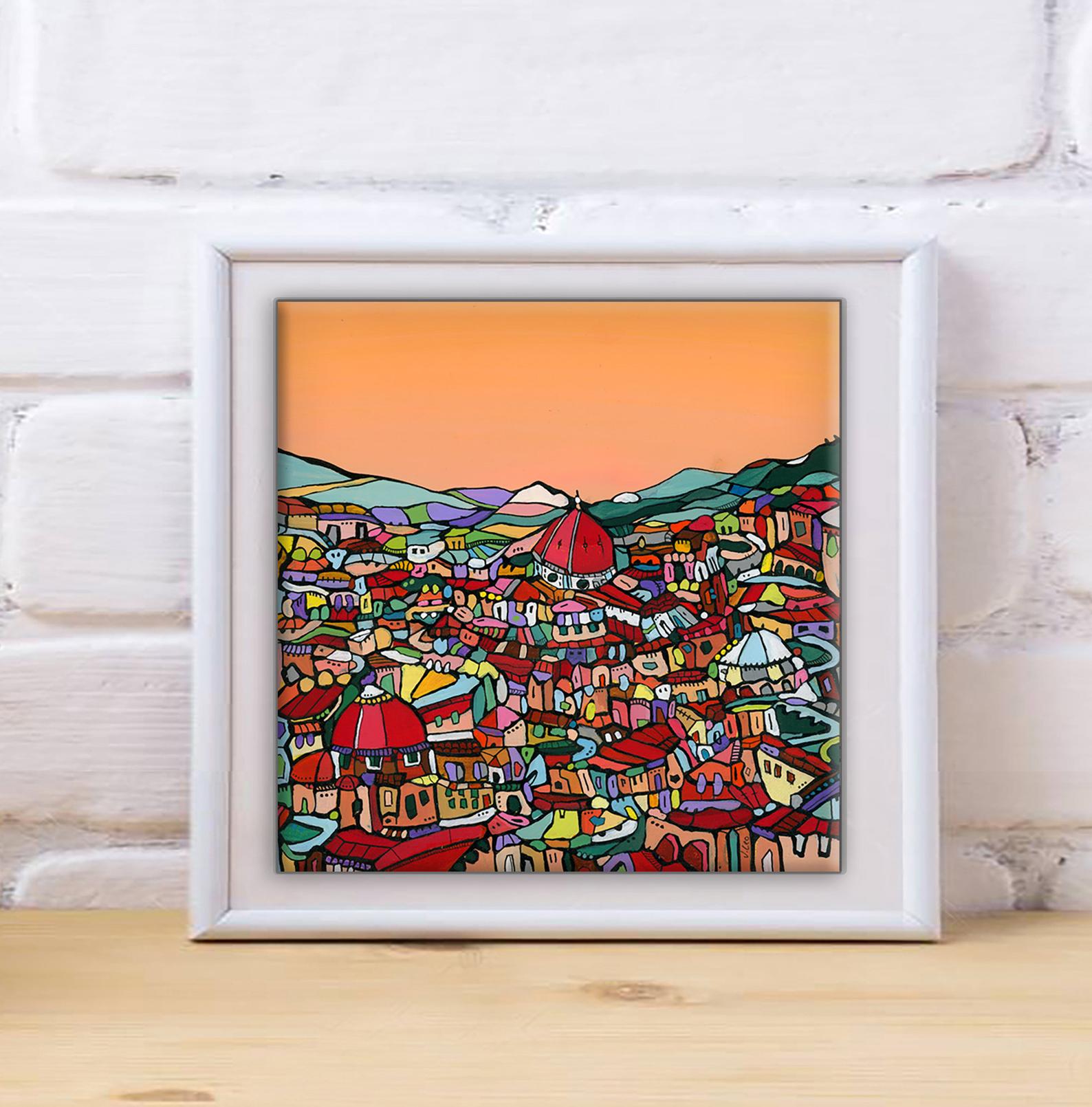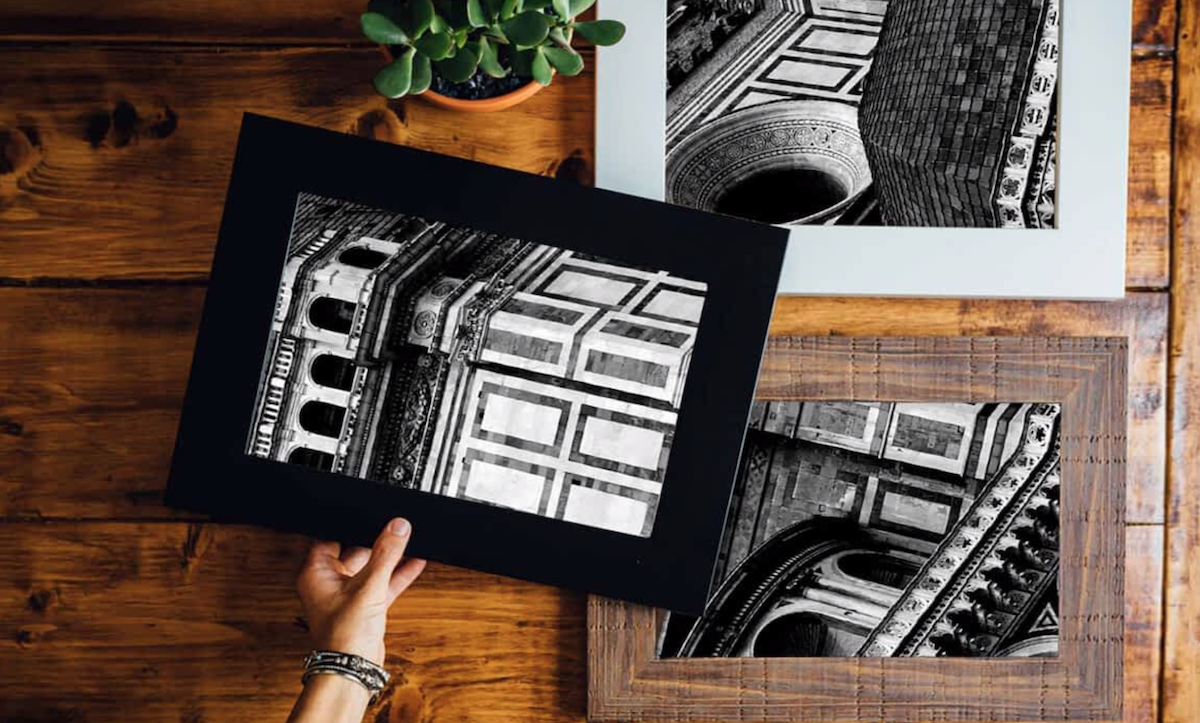 Lisa aka "This Tuscan Life" is offering her beautiful handmade illustrations for sale and, trust me, they are remarkable. She completed one for us that is almost an exact likeness of Ginger the Beagle and her range includes family members, pets, babies, Tuscan landscapes, or anything you might desire (€150-180). Perfect for a personalised portrait <3.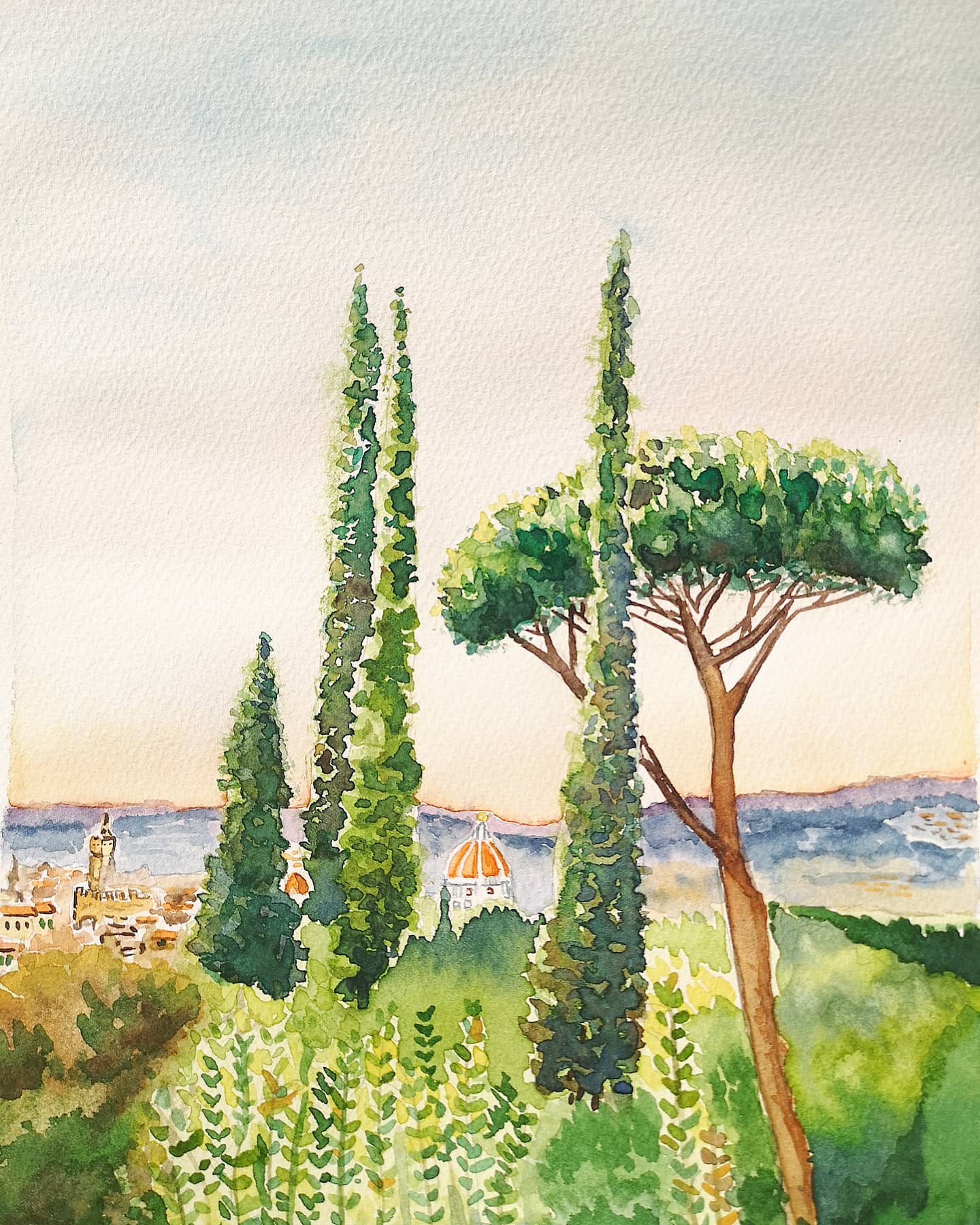 I don't have to tell you that it has never been as important as it is now to wash your hands frequently! Soap destroys the outer layer of the coronavirus and neutralizes it, and 

Chianti 

Cashmere's goat milk soaps clean

 

without drying out your skin, leaving it clean, soft, and moisturized. They have created a special offer for USA clients, and include free shipping to the USA – you pay only for local delivery. 5 (large) bars will cost you 30€. 

When I think of artisans working with wood, my mind always goes to a man I met from Abruzzo who lives in the Chianti hills named Giorgio. His work is awe-inspiring to the naked eye and he offers a selection of contemporary vases made out of European walnut and oak wood. His pieces are extraordinary (€250 upwards) and I dream to one day own a vase of our very own!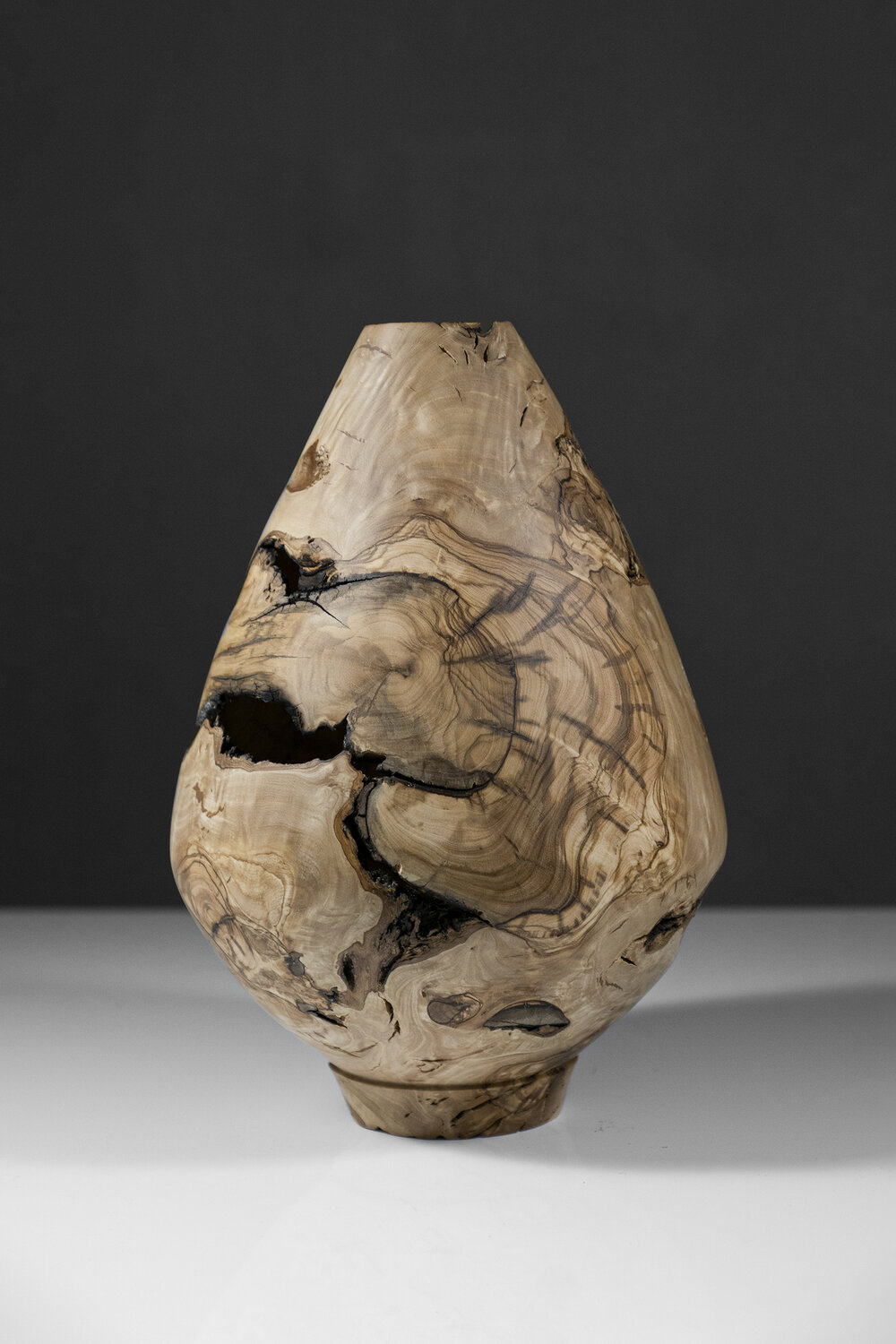 Procacci

, 

Via de' Tornabuoni, 64R

.

This popular gourmet shop on Via Tornabuoni is a favored stop for the well-heeled set who enjoy their delectable tiny truffle bites and bubbles while shopping the city's "expensive street" but I prefer it for gourmet gifts for loved ones. They have a lovely selection of concoctions to take home with you including a pistachio creme infused with honey (heaven), various jams, and truffle infusions for canapés. I've even spotted tons on the truffle front that could make for great stocking stuffers for any true gourmand.

Lucilla is a local illustrator selling beautiful handmade prints

 that have just opened a shop in the Oltrarno on Via Romana 8-10/r and I just happened to be walking by and fell in love quite instantly. She features pop-art style saints and cocktail-prints that would adorn any person who loves to imbibe every so often. Prices range around 30-35€ and you'll find her 

Etsy shop here

. 

I have always been a fan of 

La Via del Te

 and their tea-related offerings. New for 2020 is their line of tea "Le Signore della Camelia" is inspired by trail-blazing female figures. My top picks for them would be this gift box with two blends (32€) –this box or a porcelain mug (15€) with a tea infuser (I use mine daily!).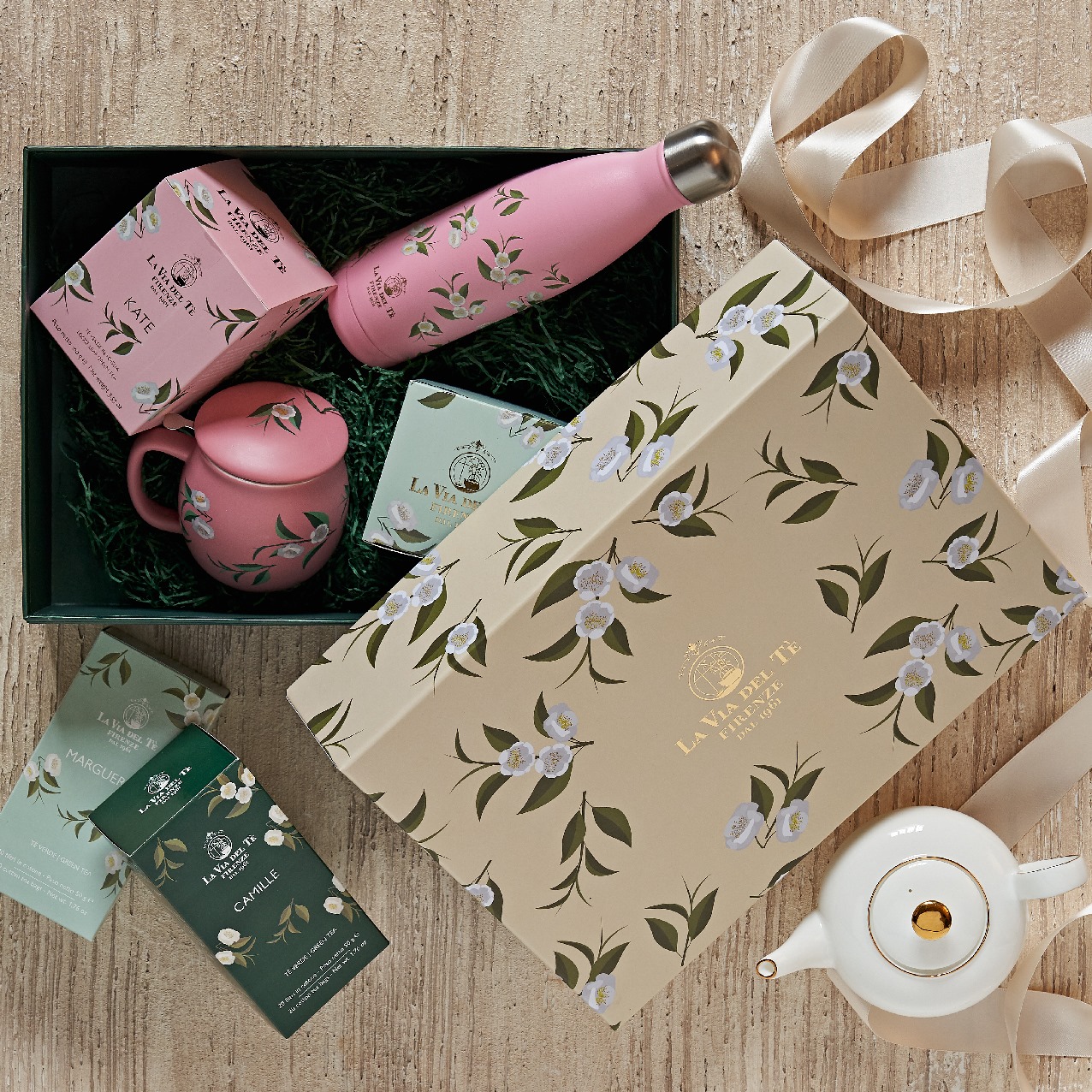 Experiences & Gift Boxes Anyone Would Love 
Keep in mind that I have a specific post on the blog dedicated to virtually-experiencing Italy that you might want to have a scroll through.

Curious Appetite's Florentine Gourmet Club

offers Italian specialty food boxes

(prices range from $75-245) mailed around the world (US, Europe, and Australia/NZ mostly) intended as gifts or to stock your Italian pantry filled with hard-to-find specialty ingredients (think organic risotto rice from family growers in Tuscany, dried porcini, newly pressed olive oil, panettone, truffles, pecorino cheese, etc) made from small artisanal producers in Italy. Each box comes with detailed note cards and recipes with the hope it feels like a food tour from Italy for those currently grounded. All foods are selected and tested by sommelier and food writer Coral Sisk, whose writing can be found on sites like

Eater, Vogue, and Vice

who normally run food tours recommended by

Lonely Planet.

They also do a Negroni and Amaro box with bottles you can't find in the states!

And…. for those who are more into experiences –

she also offers a super fun fresh pasta-making class

with a cookbook author with several sessions this winter. The cost is only 35$ so I'm thinking this is the perfect gift for a friend who wants to make pasta but is a bit intimidated with making their fresh dough!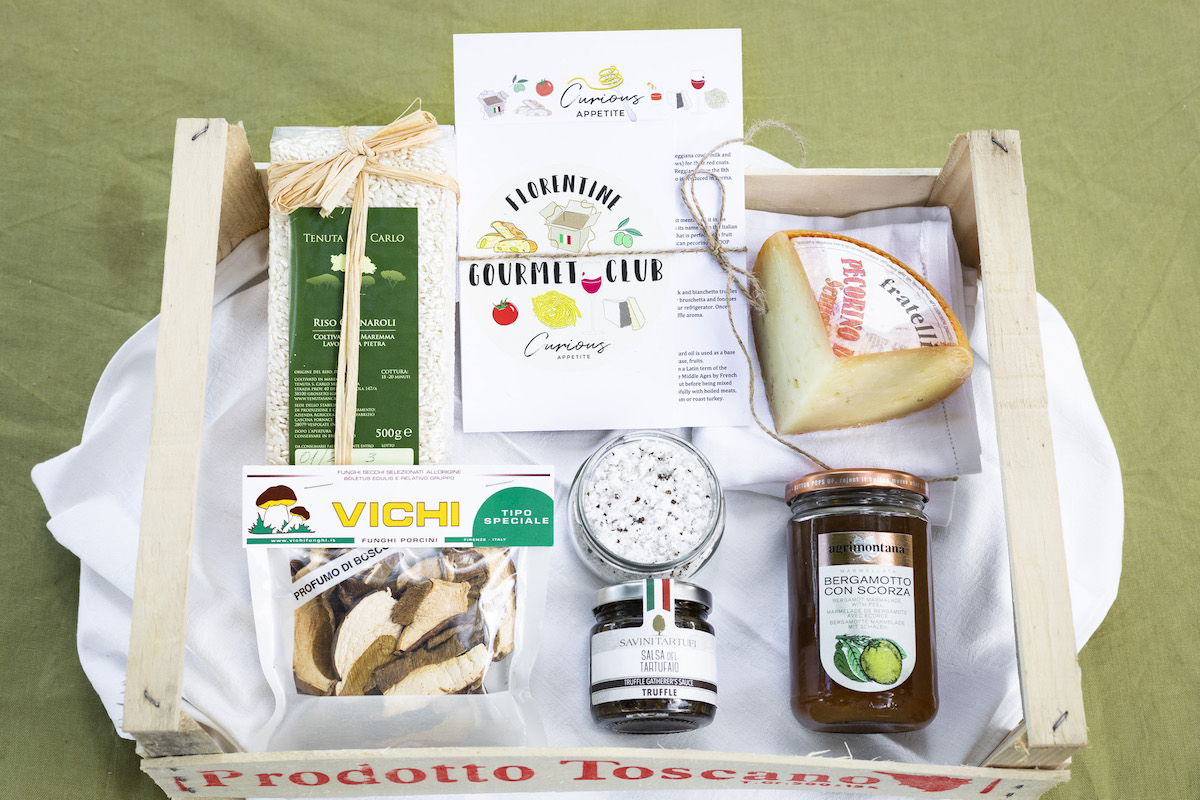 Organic farm Poggio Alloro

is offering

a fabulous Christmas box that

includes the following: -1 organic extra virgin olive oil 500 ml can, 1 organic extra virgin olive oil 250 ml can, 3 assorted organic wheat pasta 500 gr each, 3 packages of hand-picked organic saffron 0,10 gr each, 1 honey 40 gr., 2 balsamic glaze, assorted flavors, 150 ml each, 1 balsamic vinegar, aged 12 years, 250 ml, 1 cantuccini (biscotti) 300 gr, 1 free Fattoria Poggio Alloro Saffron recipe card. shipping worldwide included. The price is €115.00 and please email

[email protected]

to place your order.

On the experience front, what better way to say I care about you then getting

someone you love a gift card

for a great spa experience for those who you know need a break. My favorite recommendation in town is

Relax Firenze, a lovely 360 wellness center

offering such a wonderful array of

massages,

EMS personal training, facials, yoga and exercise classes, reflexology. Give a special look at their

organic (and vegan-friendly) skincare range

from Abruzzo, especially the Biocosmetics Serums that contain peptides, one of the most talked-about ingredients in the field of anti-aging skincare.

My friend Alexandra Lawrence is an extraordinary guide and professor who has a passion for storytelling. Her "Forma Sideris" conversations are the introspective deep cultural dive we all need. Follow her IG here to find out about upcoming lectures. The next one is on November 25th: "Giving thanks, Italian style (register here) – In this talk she will explore the range of objects called 'ex-votos'—including paintings, elaborate altars, entire chapels, small figurines, massive sanctuaries, and even tattoos—associated with spiritual gratitude in the Italian culture.
Judy Witts aka "Divina Cucina" is a Californian-Tuscan who believes in sharing culture through cooking. Her online cooking courses are a joy to be a part of and the perfect gift for anyone who wants to learn, and laugh, in the kitchen. (25-40$ a class). She also has a Patreon account where you can access all of her archived recipes.

If you want to keep in touch with Italy here are some great resources that could be gifts that certainly will last longer than just Christmas Day.

The Florentine,

the city's top English magazine

has offers combining a PDF version or paper for readers around the world for a cool 20€ plus.

Dream of Italy by Kathy McCabe

is an award-winning, print, and online newsletter membership worth investing in and it also includes travel discounts. Also, if you head on over to my footer (scroll all of the ways down)

on the homepage

you can sign up for my newsletter (no spam allowed) that will update you with what myself, Nico, and Ginger the beagle are up to if you want to support and follow.
Books 
I love to read and though this year and maybe for a few years now it has been harder to concentrate on diving into novels like I once did. However, I am suddenly finding that second wind so here is a few suggestions for cookbooks/novels/historical fiction with Italy themes. When possible, please consider supporting your local independent bookseller when buying anything online/in shops. They need help!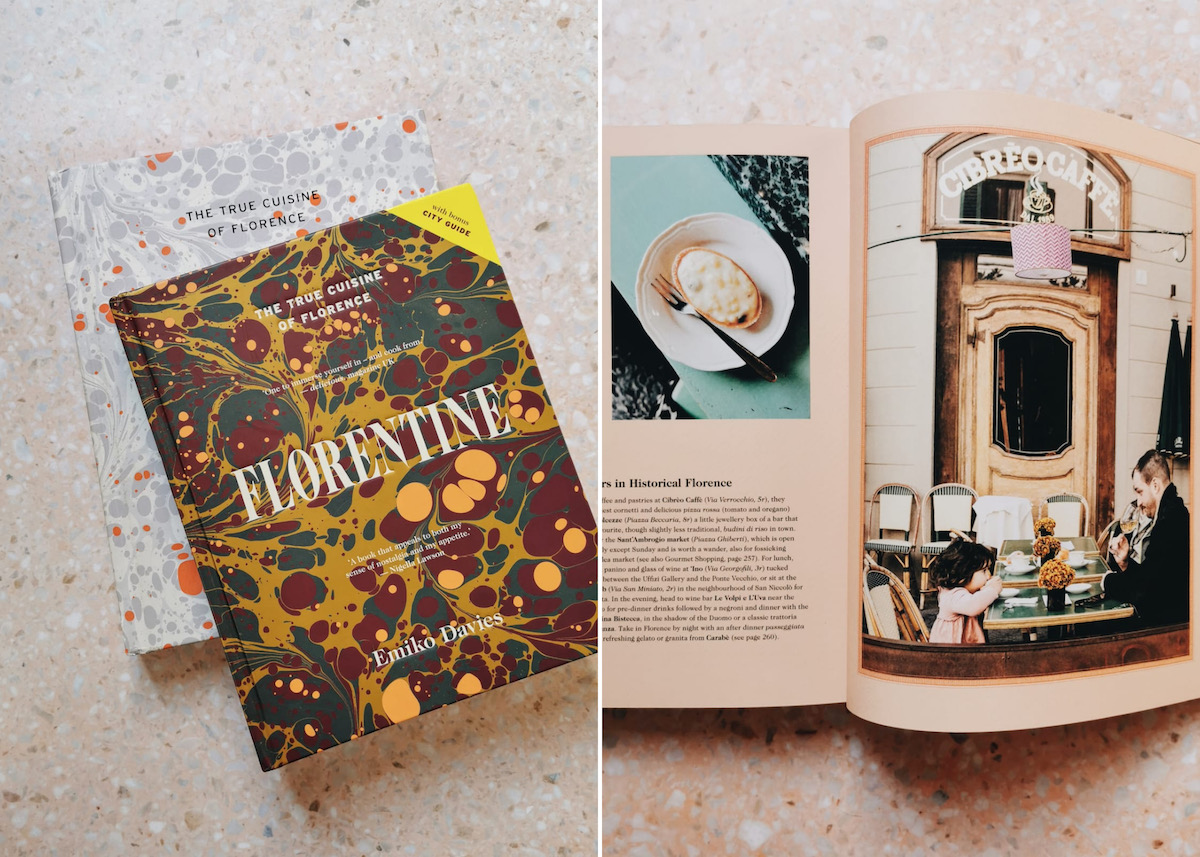 So many people are looking to move to Italy so it pays to read the stories of those who have done it. One recommended read is Annette Joseph Style's book "Italy is my Boyfriend" which will take you through the journey of finding love, life, and a sense of home. While often times a lonely, challenging place, never once did the love for this special place waiver. See how one very determined lady finds her dream place in the Tuscan sun.

The Night Portrait

by Laura Morelli (20$) is an exciting historical fiction novel about one of Leonardo da Vinci's most famous works of art, Lady with an Ermine, and the woman who saved it from Nazi destruction in WWII. I devoured this in a few days and you will too!
Bitter Honey is a cookbook by seasoned chef Letitia Clark who shares beautiful recipes from Italy's Sardinia island – including my favorite dessert – the honey-soaked pecorino-filled

seades

!

The Lying Life of Adults

is written by Elena Ferrante (the author of the smashing Neapolitan novels) and has quickly climbed the bestseller lists including that of NY Times. I recently devoured this in one weekend so for any friends you have that loved "My Brilliant Friend," this is an easy win.
Ginger the Beagle's Top Picks
Local pet service Tuscan Hound goes above and beyond in their pet-care options (including a day care, dog walks, overnights and even the option to get your pet groomed). You can buy a service or voucher now and use later or for a friend or simply donate to their community efforts.
Want a pet but not sure you want to commit full-time? If you are in Florence you can provide a temporary home to an animal through fostering, referred to as tenere in stallo by Italian volunteers. One such organisation is the animal adoption association Orme Libere odv – see more on their FB page!
For a range of high-end puppy accessories in Florence (for humans too if the pups want to share) Emma Firenze is the place to shop for locally-made products such as leashes, fun bandannas and even cantuccini for your pup!
ALL OF THE ITEMS MENTIONED ABOVE CAN BE FOUND ON THIS TUSCAN HOLIDAY GIFT GOOGLE MAP