When it comes to staying in Florence, you have plenty of choices in regards to accommodation. While this Renaissance city maintains a jewel-like historical center, much of the pretty palazzi around you are home to hotels, bed & breakfasts, luxury boutique hotels, pensione, short-term rentals, hostels, all beckoning at those who visit the city, so I completely get the average visitor's email to me of "where should I stay?"
While I do have suggestions peppered all over the site, I realize I need a dedicated page to this so that I can better help you guys know my own personal suggestions. Florence is best enjoyed over a few days, even better a few weeks or months. I wouldn't plan it as a "day trip" because you'll probably be stuck in lines at The Uffizi or The David while missing out on what I love about this city. Wandering through the backstreets of the Oltrarno, discovering the rich artisan culture that embodies this city, soaking up aperitivo hour in Piazza della Passera. You get my drift.
Disclaimer alert, I'm not Hotels.com or Airbnb but what I do know are some fabulous places around town that I know anyone would enjoy staying at. A few years ago I also worked on a project for Forbes Travel Guide which included visiting some of the town's top hotels so I have a bit of insider knowledge on the luxury end of the market too. I know what I normally look for when traveling are places with a story; ancient frescoes peeking out from the walls of 14th century buildings, an exquisite breakfast, contemporary touches mixed with a more historical setting. If you would like to know more about neighborhoods (my favorites are the Oltrarno, Santo Spirito, San Frediano, Piazza Tasso, Beccaria, Sant'Ambrogio) have a look here.
When choosing your stay think about picking a place with on-site staff. While in theory getting "your own place" sounds cool, it can be a little different when you don't speak the local language. Having someone around who can make reservations for you, provide helpful suggestions, call a taxi, tell you where to get a SIM card, and provide a decent map is a godsend. Keep in mind this will be an ever evolving list, this is only the beginning and I'm relying on your help too to find out about place I have yet to hear about.
When it comes to apartment stays (I get this question a lot), I recommend using a reputable site such as Holiday lettings in Florence, which offer a range of budget-friendly options that you can filter by type and amenities.
My friend offers her bright and charming centrally-located private flat on Airbnb in the tourist-free Beccaria zone of Florence off Via Gioberti, an ideal place to stay for either solo or two traveling guests for short stays and as an added bonus, it's very affordable. I can completely attest to the place being quiet & full of amenities (I've spent many a glorious evening there), and it is a short walk from the main sights such as Santa Croce and S. Ambrogio (food mecca and farmer's market glory). Her place is available in select periods for either short-stays or for long-term stays in the shoulder travel season, just inquire via the platform for additional details.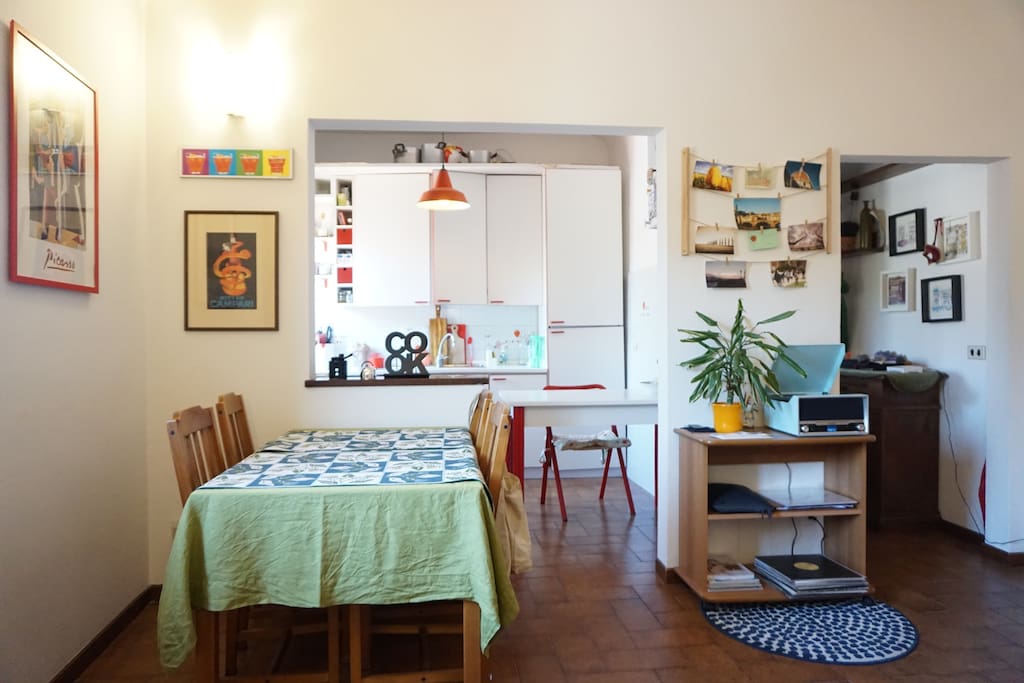 Enjoy this list, share if you like and most of all let me know in the comments where YOU normally stay.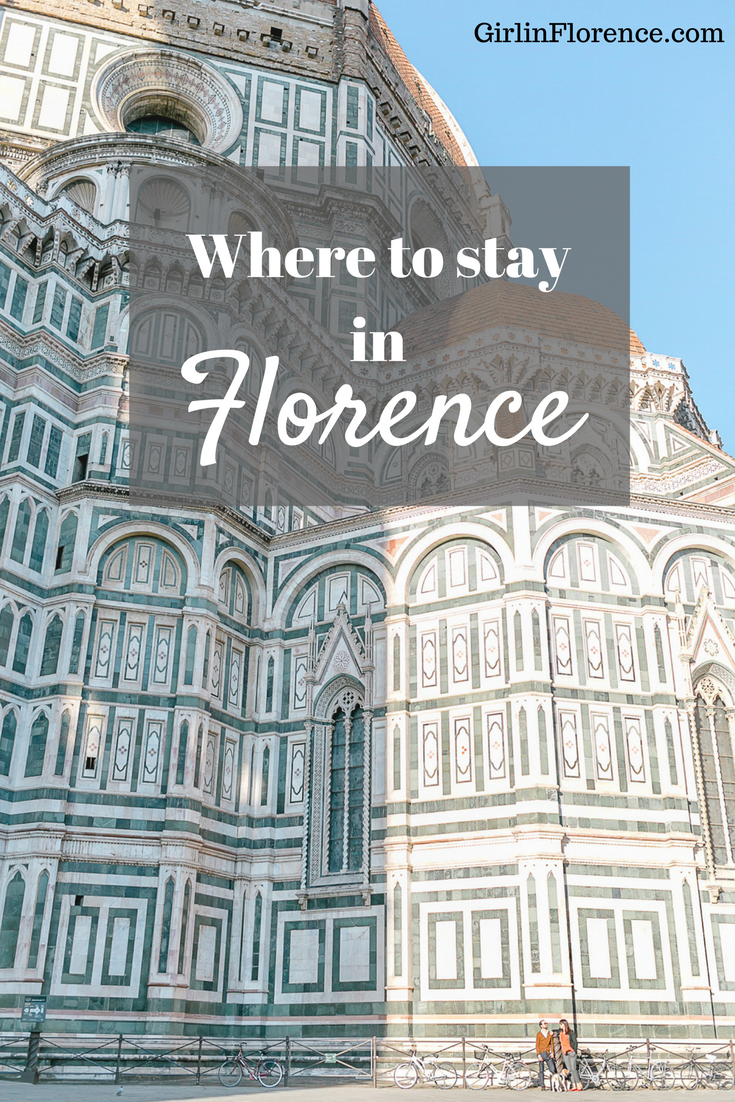 Mid-Range Favorites (Places I often recommend to family and friends)
Neighborhood: Oltrarno. Palazzo Belfiore. When my family, colleagues and friends come into town, they almost always stay at this wonderful ancient palazzo with eight apartment (all nicely decorated – some with ancient frescoes) just steps from Piazza della Passera and several artisan studios. address: Via dei Velluti, 8. Prices range from around $180 – $302 a night (most rooms can sleep at least 4).
Neighborhood: Oltrarno. SoprArno Suites. One of the best additions to luxury boutique hotels in the city, I stayed here before my wedding in 2015 and I fully support anything Betty Soldi and Matteo do, because they know how to do hotels the way they are meant too. With character, love and passion. Each room is unique, with vintage pieces sourced by Matteo and calligraphy by Betty. My favorite the "Florence" room (of course) and each come complete with a claw-foot porcelain bathtub. Breakfast is great. Downstairs you'll find the sexy bistro SottArno for breakfast and lunch and Betty's lovely shop And Company. address: Via Maggio 35. Around 233€ a night.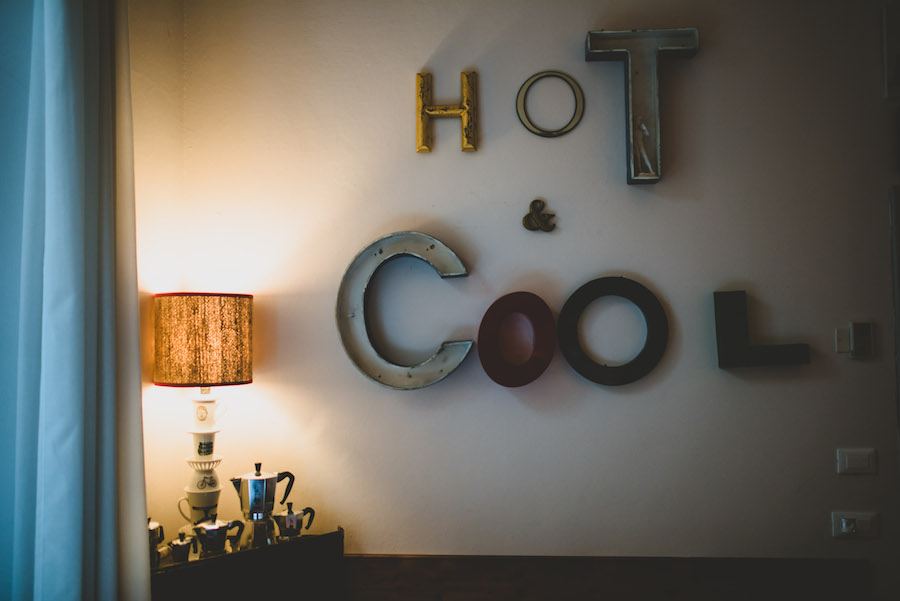 Neighborhood: Piazza Tasso. Ad Astra Boutique hotel. After the success of SorprArno Suites they decided to open up another location modeled on the french concept of Hôtel Particular, more of a residence than a "hotel," and this place certainly feels like your rich uncles country home in the largest private garden in Florence (Torrigiani). Each room is decorated with vintage pieces like SoprArno and they boast a beautiful terrace overlooking the garden. There are two spacious garden suites for those who really seek a little privacy. Perfect for a romantic weekend getaway. address: Via del Campuccio, 53. Around 200€ a night.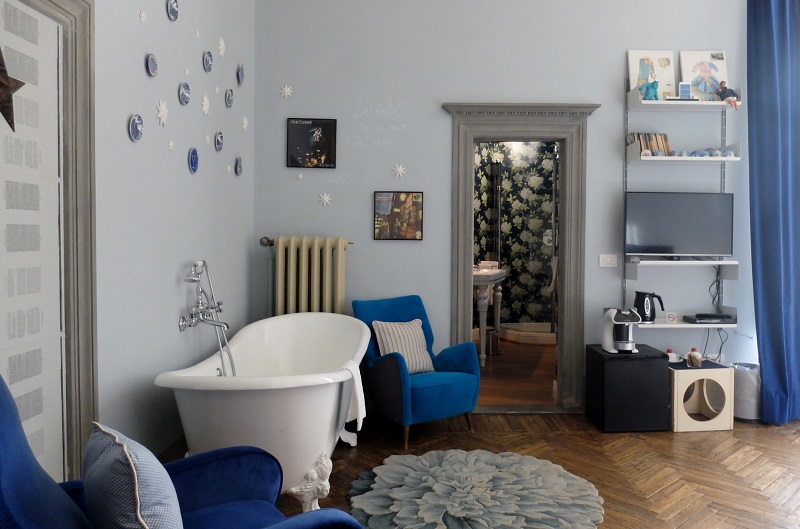 Neighborhood: Tornabuoni/Center. Canto degli Scali is a charming new boutique hotel/holiday rental in a 14th century palazzo with 7 units near Via Tornabuoni. Each room boasts Florentine touches with a coziness I truly appreciate. While they don't have breakfast on site, they do offer vouches for a lovely colazione at an adorable cafe nearby. address: Via delle Terme, 6. Rooms around 200€ a night depending on the season.
Luxury Hotels I Love
Neighborhood: Piazza della Repubblica. Hotel Savoy Florence. Sure I might be biased because I LOVE Irene Firenze (their sexy contemporary Italian Bistro with a menu cultivated by the great Fulvio Pierangelini) but Hotel Savoy is so much more than that. They represent a true luxury beacon in the center of the city, focusing on the beautiful contemporary interior design by Olga Polizzi but with an atmosphere that always embodies a relaxing atmosphere, plus the service is top. My advice is to ask for a Piazza or Duomo View room or if you really want something special, the Repubblica Suite is absolutely breathtaking, with three balconies to make you feel like a queen. Around 670€ a night (high season). Breakfast is to the standard you would expect at a five star hotel, except you get a view of Piazza della Repubblica.
Neighborhood: San Lorenzo: Firenze Number Nine. This 4 star boutique hotel is a charming option ideal for fitness lovers looking for amenities that include free use of a state-of-the-art fitness center with sauna, turkish bath and jacuzzi, breakfast aimed at wellness lovers and a nice central location. address: Via dei Conti, 9 – 50123 Firenze. High season (now until September) costs around 400€ a night while the number drops significantly in low season.
Neighborhood: Duomo. Hotel Brunelleschi. This four star hotel was a find during my Forbes Travel Guide project, what I like about this place is not that it's the fanciest in town (it isn't) but it has an interesting juxtaposition between a bustling modern hotel in the center of the city, ancient Byzantine tower, medieval church and a small museum in the basement. 400€ a night.
Neighborhood: Arno/Tornabuoni. Antica Torre di Via Tornabuoni. This gem of a hotel is located across the street of Ferragamo museum/store on the luxury pedestrian street of Via Tornabuoni. While this is a four star, not five, you'll find the service quite outstanding at this pretty, underrated location. What makes this place really shine is the rooftop terrace, one which most people haven't seen in Florence and which blows my mind every time I visit. Also on the affordable side for the luxury sector, around 250€ a night.
Budget Favorites: You don't need to break the bank to have a great stay in Florence
Neighborhood: Campo di Marte. Villa Landucci. I discovered the gourmet bed & breakfast a few years ago and fell in love immediately. Each room is dedicated to a famous type of wine with charming touches lending to the hotel's cozy bed and breakfast feeling. There is a small library inviting guests to take and donate books, and a beautiful outdoor garden open to all. It's easy to get to the center by bike (which they offer to guests for free) and they have parking (rare). address: Via Luca Landucci, 7. Around 80€ a night.
Neighborhood: Santo Spirito. Palazzo Guadagni. I walk by this place almost daily while walking the dog and you can't help but admire the beautiful balcony overlooking one of Florence's most popular local squares from high above. Rooms are spacious and comfortable, 14 in total on the top floor of the palazzo (with elevator). address: Piazza Santo Spirito, 9. Rooms are around 149a night (high season).
Neighborhood: Piazza Tasso. Tasso Hostel. Yep a few hostels more than deserve to make this list because let's be honest, during high season (mid-March-September) prices for even budget hotels can be really high in Florence. Tasso is a wonderful spot on a quiet, residential street close to one of my favorite squares in the city (Piazza Tasso- which has so many awesome restaurants and one of the best gelaterie in town, La Sorbettiera), rooms are simple, but comfortable (free WiFi) and they have a wonderful bar/cafe that they often open to cultural nights or concerts. Mixed dorms start at 27€ per night and they also have private room options. address: Via Villani, 15.
Neighborhood: Lastra a Signa ValdiRose. This beautiful bed & breakfast in a 19th century family home is actually located 15 minutes from Florence in Lastra a Signa but it more than deserves to be on this list. It's rustic country chic in all senses, with five rooms all lovingly decorated with a curated breakfast each morning. Don't forget to follow Irene's instagram account for further inspiration (she's the nicest person ever btw). address: Via val di rose, 35, Lastra a Signa. Rooms start around 70€ per person.