As easy as it is to lament the myriad of ways why social media is a toxic dumpster, it also should be commended for bringing people together and helping foster friendships in a time when "going out and meeting people" just isn't happening on a regular basis.
Before moving to Zug, I scoured the interwebs to seek out resources and naturally followed Instagram accounts in Switzerland looking for any kind of way to connect with this place that would soon be our new home. 
I came across Alexandra's stunning profile because of her naturally-enticing photography and friendly nature. Every photo exudes passion in a click and I found her light-focused landscape shots she takes in Zug are simply jaw-dropping. Originally from Greece and an adopted "Zuger" — she combines an avid passion for nature along with her career working as an executive consultant.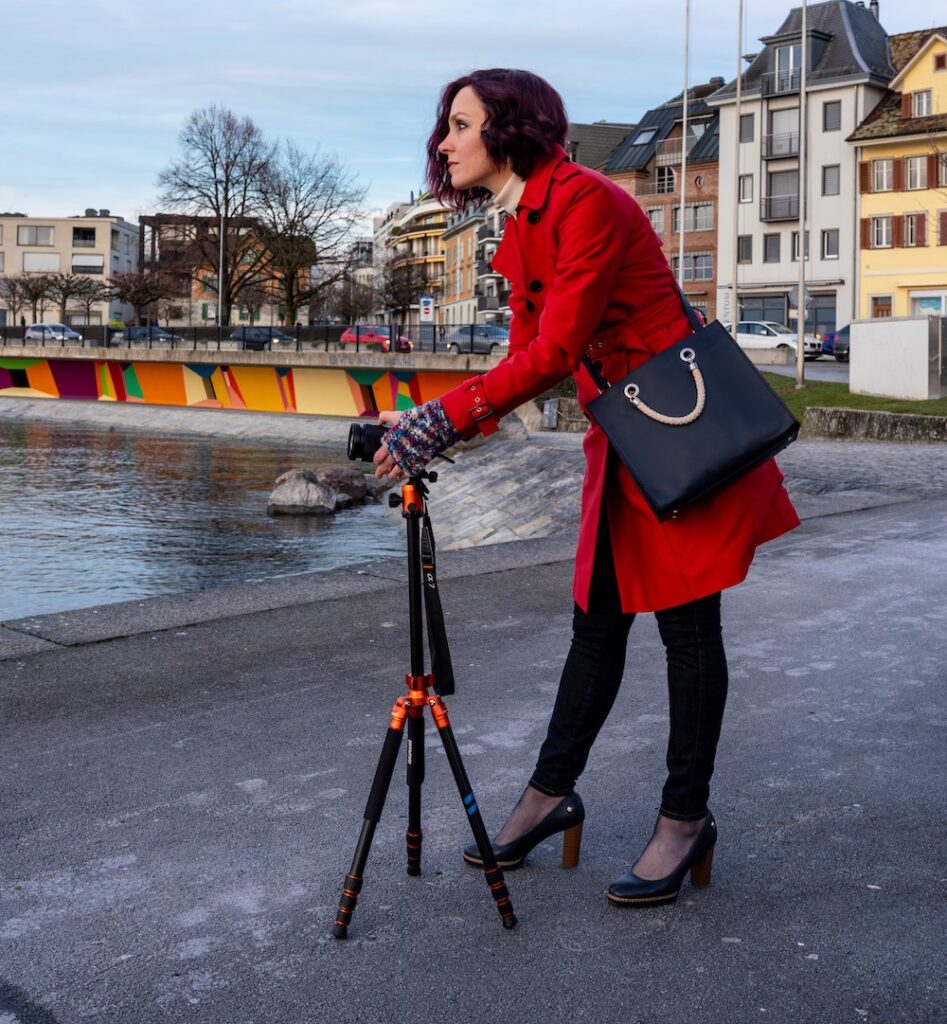 Through IG, we've shared many a chat about our connections with Italy with Alexandra offering so many valuable tips and advice to this proverbial and somewhat clumsy newbie. I'm often incredulous at the depth of conversations I can have with people that I have never met in real life or met very infrequently. This also goes to show that there is a real kindness within many "strangers", and here, it has especially been quite a surprise considering the apt Covid antisocial circumstances. 
That being said, let's explore more of her story and how Zug became "home sweet home" for so many years.
Merci vilmal Alexandra
Introducing:
Name: Alexandra Bilisi
Nationality: Greek
Profession: Executive Consultant and Publisher, Specialised in Luxury Markets
Favorite drink: Moscato d'Asti
---
Tell me a little bit about yourself Alexandra, where did you grow up?
I grew up in fabulous places in Greece because my father was a military and every 4-5 years we had to move before establishing ourselves permanently in Athens. I got a mix of mountains and sea mentality that I still keep in my DNA.
How did you end up in Switzerland ie: Zug? Was it always your dream to live abroad?
I remember myself at the age of five admiring the postcards with the typical Swiss countryside and my first impression of the Alps was that souvenir calendar with Matterhorn on the cover.
From that age, I was convinced not only that I wanted to live permanently abroad but that a place with mountains, flowers, and …snow would be ideal for me!
I thought that it was very funny to give a city the German word for "train" until I was told that Zug was more than a train stop – it was the holder of multinationals and practically much more than simply good taxes. That was it.
The smile became a vivid curiosity and I stopped to see that famous Zug. It was love at first sight. The wonderful landscape and the lovely old town and kind locals won my heart. In six months, I established a business and life here and after 13 years I still do not regret it.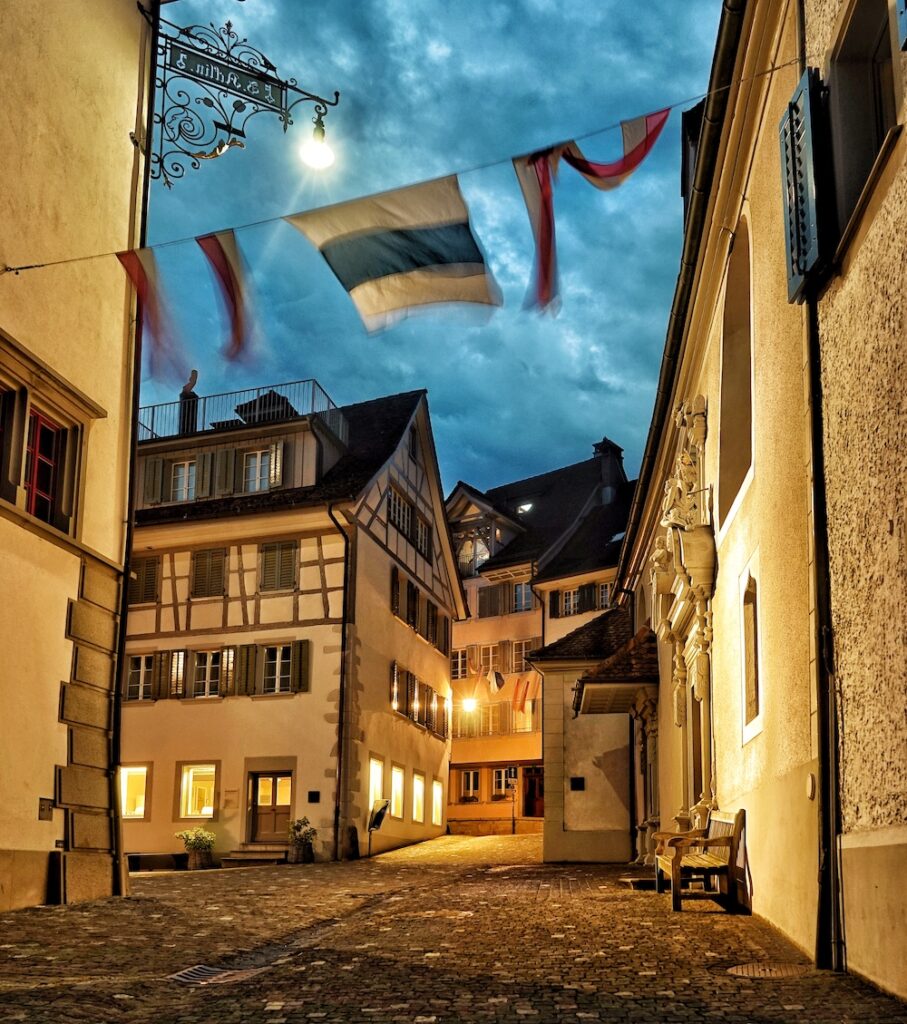 What are you up to here? Could be hobbies, work, passions, or all of the above. How did you get into it? Is it what you expected?
I am lucky enough to combine all aspects of life here. My artistic curiosity brought me near to nature and landscape photography while working with the view to Pilatus mountain from my window makes everything out of the norm for what we consider a typical working day. I got immediately the spirit of the Alps and it was very easy for me the transition because the system ensures stability and helps businesses expand.
Very limited bureaucracy and simplified communication with authorities make Zug a true paradise after …traumatic experiences in highly bureaucratic countries.
It is more than what I expected and I still discover unknown details of this reality. Conducting international business from here, including luxury publishing that is complicated enough, is a possible task because everything works on time, and at the end of a busy day, I can always grab my camera and relax by strolling on the promenade.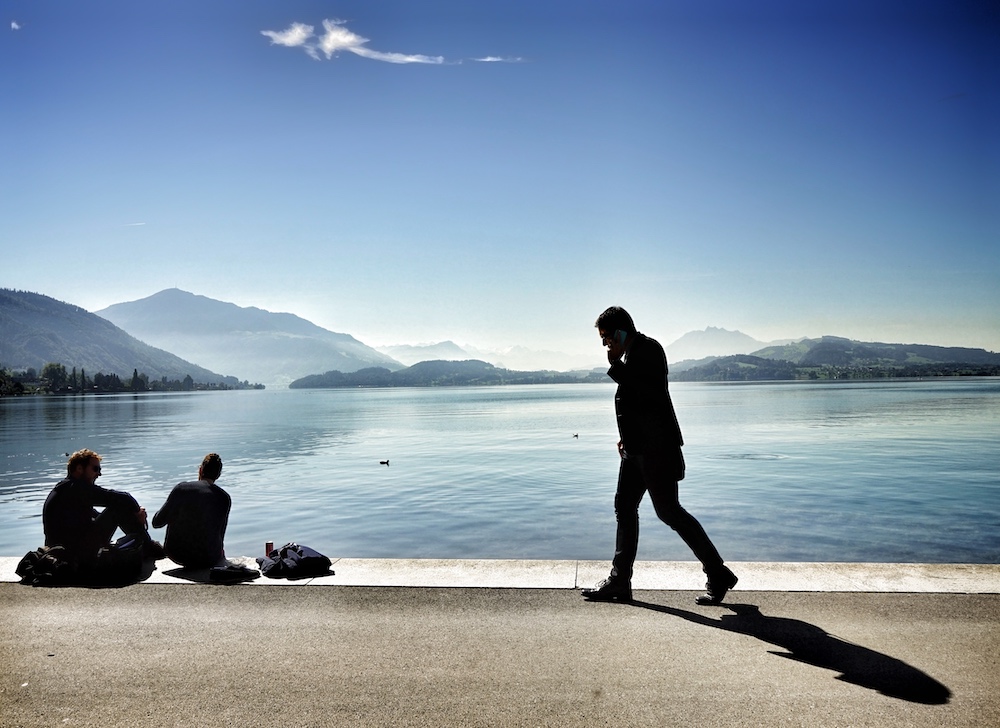 I'm smiling because no one would ever say "limited red-tape and simplified communication" in regards to business in Italy. So, this begs the question, how is it working in this kind of career in Switzerland, do you find being here is an advantage or a disadvantage professionally?
Working in Switzerland offers much more possibilities in terms of top job offers and the quality of life. It is important to follow the local customs and be open to embracing the local traditions and mentality.
Being here is like being on a completely different business planet with the big advantage of prestigious location and building easily trust with foreign clients.
The secret is to respect the local ways and be honest. Just open your eyes and appreciate what you get.
How did you get into photography? Has this always been a passion of yours?
I was always a hobby painter and with a good observing eye. Photography came when I established my life in Zug. Being in big and chaotic cities until my arrival here, it was an exciting discovery for me to feel the scent of the flowers, the infinite hues of green, the blue immensity of the lake, the surreal sunsets, and the dramatic thunderstorms.
The kid of the city found her paradise and with a camera depicts daily a thousand faces of our fairytale land, as I call it.
I began with my insignificant smartphone 6-7 years ago and now I have professional gear and more than 15,000 shots of my strolls after work. Zug made me speak a new language through photography.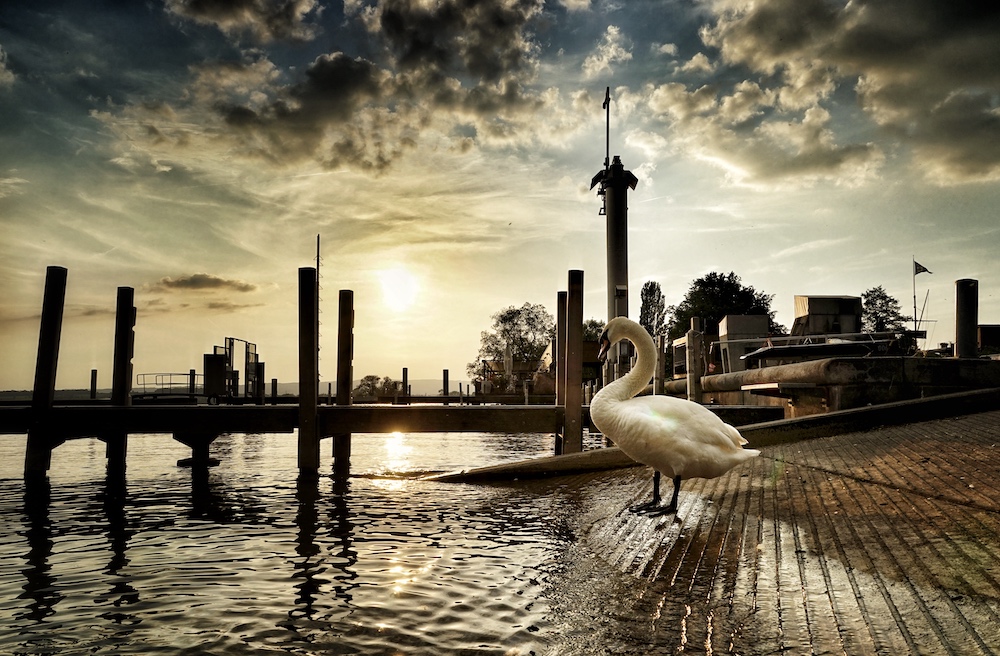 Tell us about your camera and how you like to photograph?
I use a mirrorless Sony A7 I, and I am very fond of it. My camera is my best friend and many times it keeps me company in all those long exposures in the evening silence of the lake. I like to tell a story with my shots even if it is a standard landscape. I shoot whatever attracts my attention and especially if it has a red element in it.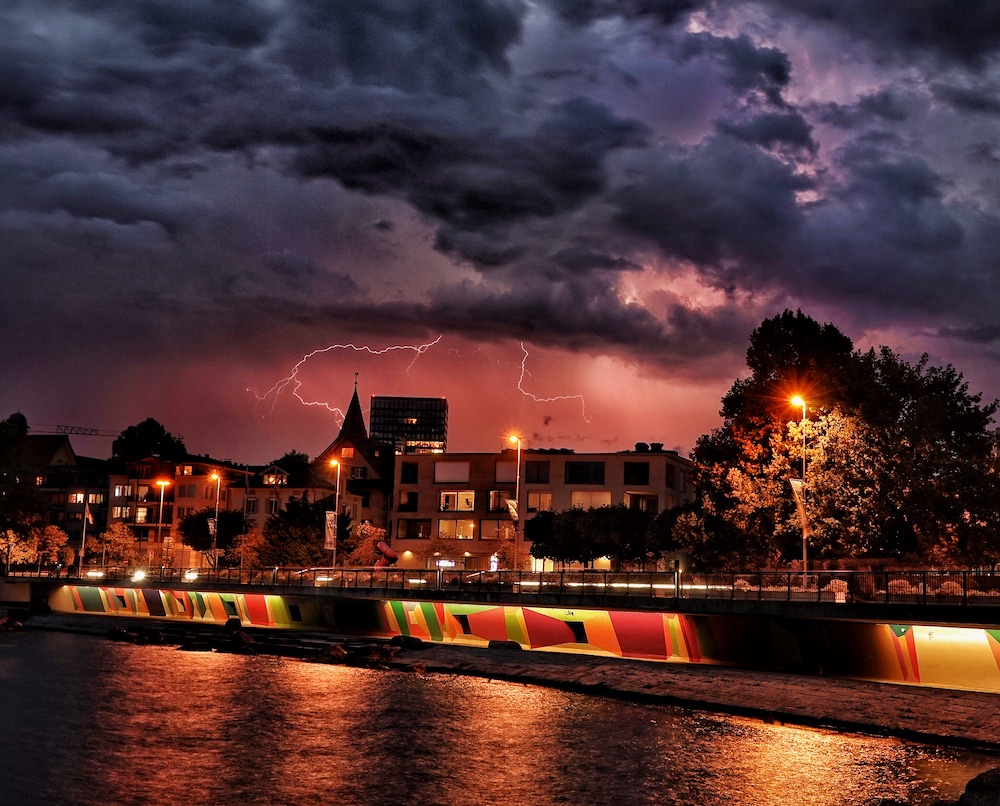 Any simple photography tips you'd like to offer our readers?
First, try to feel out your shot in advance and use your eyes to "click." Try to close your eyes and concentrate on the sounds, the temperature, and smell the air.
The, open your eyes and observe what makes you instinctively prefer that particular angle. Shoot. The most important lens you have is the one in your eyes, so try again and again and every time you will fail better.
Photography is a continuous creative ground.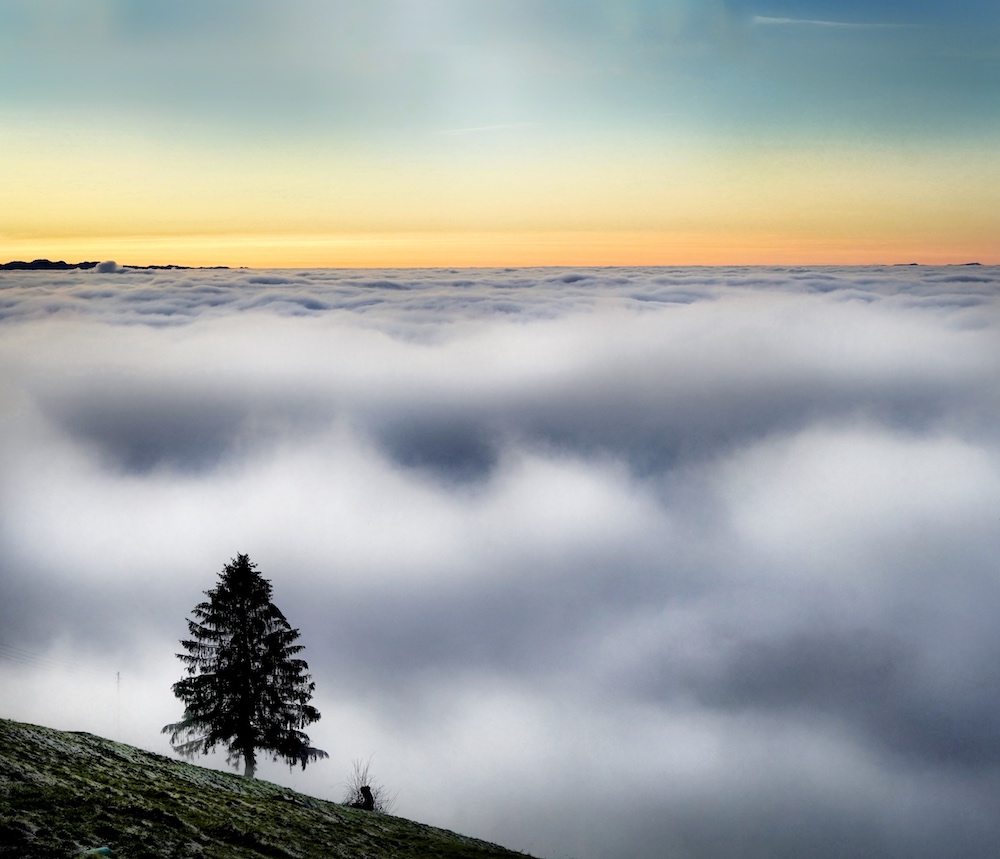 Let's talk about Switzerland. You have lived here almost half of your life. What can you say are some of the biggest misconceptions about the country you'd like to personally debunk?
I will tell you the biggest one: "Swiss are closed people".
Really? Every day, from my arrival here, locals talk to me, greet me in the street, and help me whenever I've needed it. People of all ages that I don't know approach me while shooting and ask me about my camera or tell me that the sunset should be great tonight or simply smile and ask kindly if they can pass in front of my lens. Be open and kind to them and they will be open and kind to you.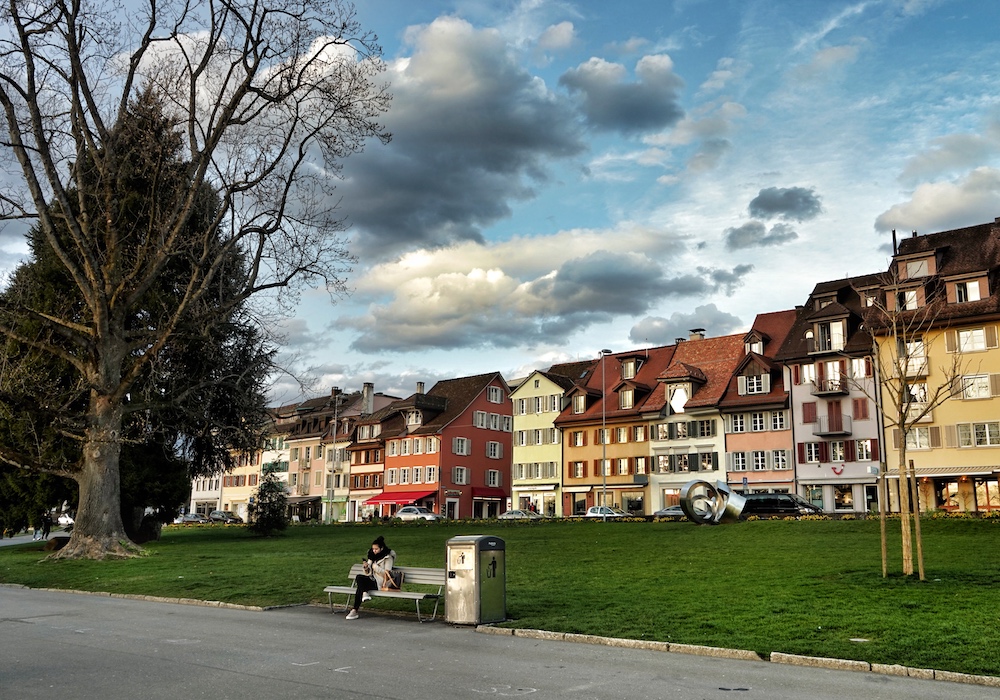 I really appreciate that perspective. I've felt the same since arriving! What are some places here that truly inspire you here that you could visit again and again?
Guggi without a doubt. The best panorama of the town. And the Zytturm, the clock tower where I feel like a queen in her castle enjoying the view of her kingdom.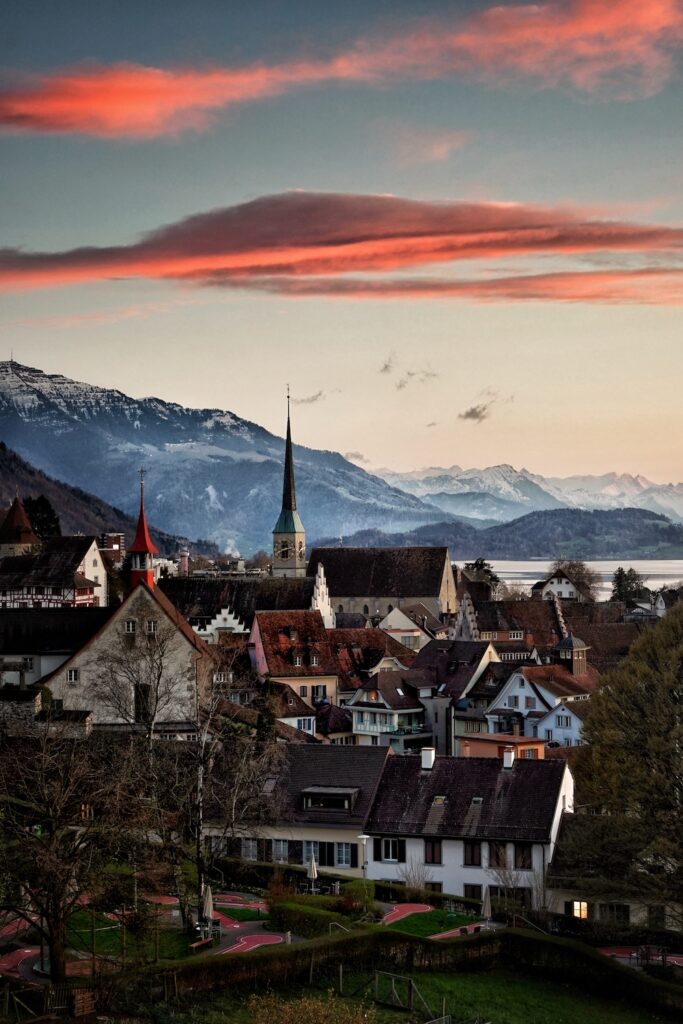 Right, I have to ask. How has it been living here during the pandemic? Any thoughts about how things are handled here and your experience living this alone?
I was very lucky to be here during the pandemic. I was able to enjoy nature and keep socially distanced without feeling trapped in a sort of endless confinement. It is a difficult situation for all of us but being in a small place like this and having all essentials nearby is a huge advantage.
Concerning home office, I was already working in this mode for the past five years and I introduced it as a new trend to my clients for their businesses too. The pandemic made me understand how important is to respect nature because it is the only positive escape we have.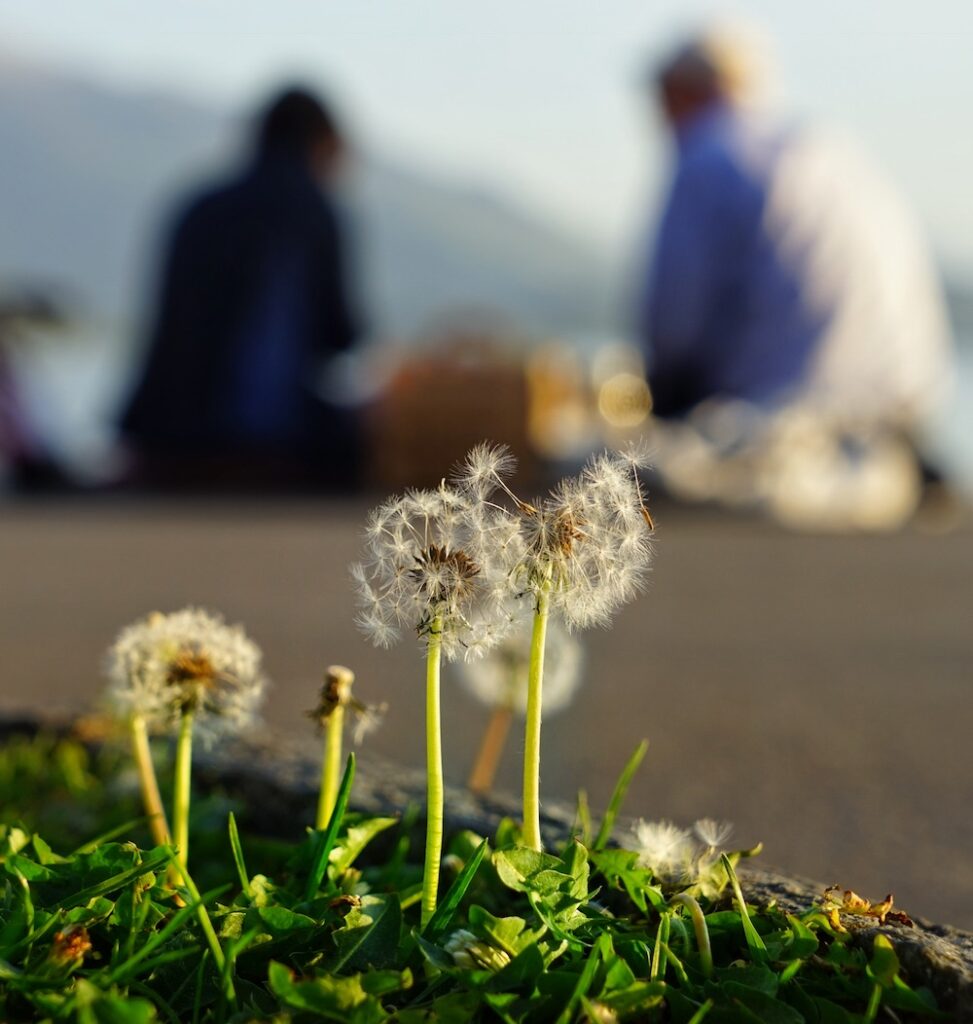 Alexandra's Switzerland: name your favorite place to get incredible photos.
In Zug, Guggi for sure, and in Zugerberg a specific bench with an amazing panoramic view of the whole canton. In Switzerland, every top of a mountain early in the morning, to see the sunrise tinting pink on the snowy Alps.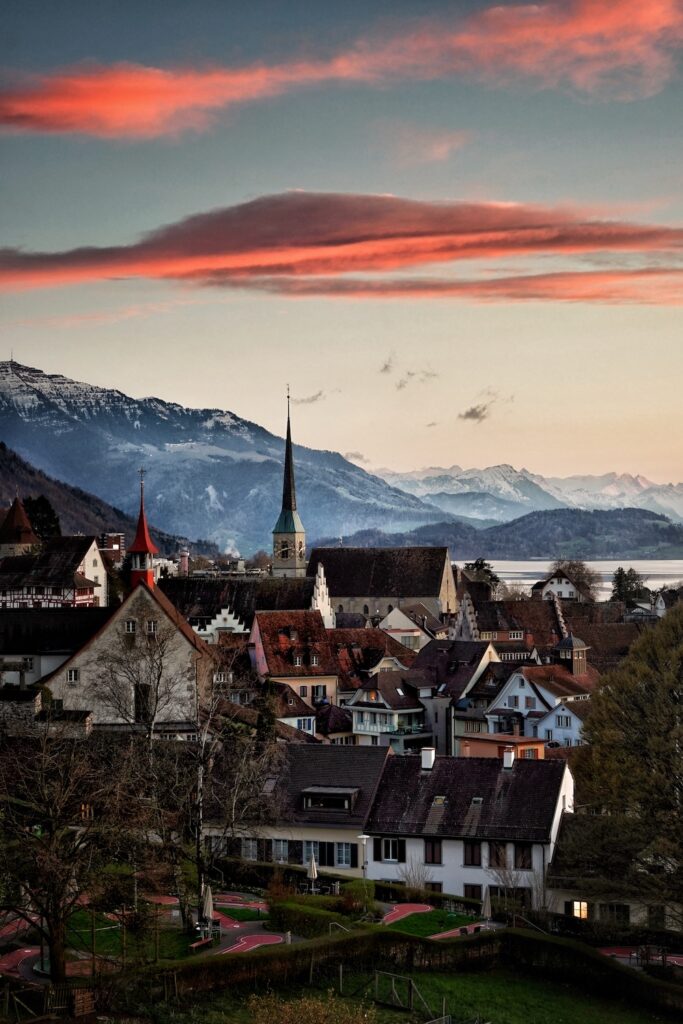 To the person who has thought about moving to Switzerland for work, love, mountain life. What honest advice would you give?
To forget what they knew before and be ready to land on planet Switzerland. To mingle with locals and ask free questions. They will be surprised with how easy some things really are. Put aside all misconceptions and make your own discoveries. Switzerland is not only Banks, watches, chocolates, cheese and cows.
Ain't that the TRUTH. What can you do in Switzerland and nowhere else?
Listening to the cowbells from outside while you are working.
If you had to make up a tagline for Switzerland according to Alexandra, what would it be?
And for Zug the two hashtags I invented: #thereisnoplacelikeZug, and #ZugerZen
---
Alexandra is an international Executive Consultant and founder/Publisher of the Hair Trends International e-Editions. She holds a degree in Law and a Master's in Arts Management. Her services include setting up businesses, startup administration, strategic business & communications consulting, and international business coaching and training in verbal and nonverbal skills. Quality is her focus in all markets and levels. Her background is completed with journalism and luxury printing. Follow her on Instagram here.
Personal mantra: "Reserve always a Plan C"