By: Alexandra Lawrence
This year's Dante-themed holiday light show in Florence, Dalla selva oscura alla luce (From the dark wood into the light), is such encouraging message for us during this difficult year, as we find ourselves still in the middle of a dark wood, but already able to see glimmers of light.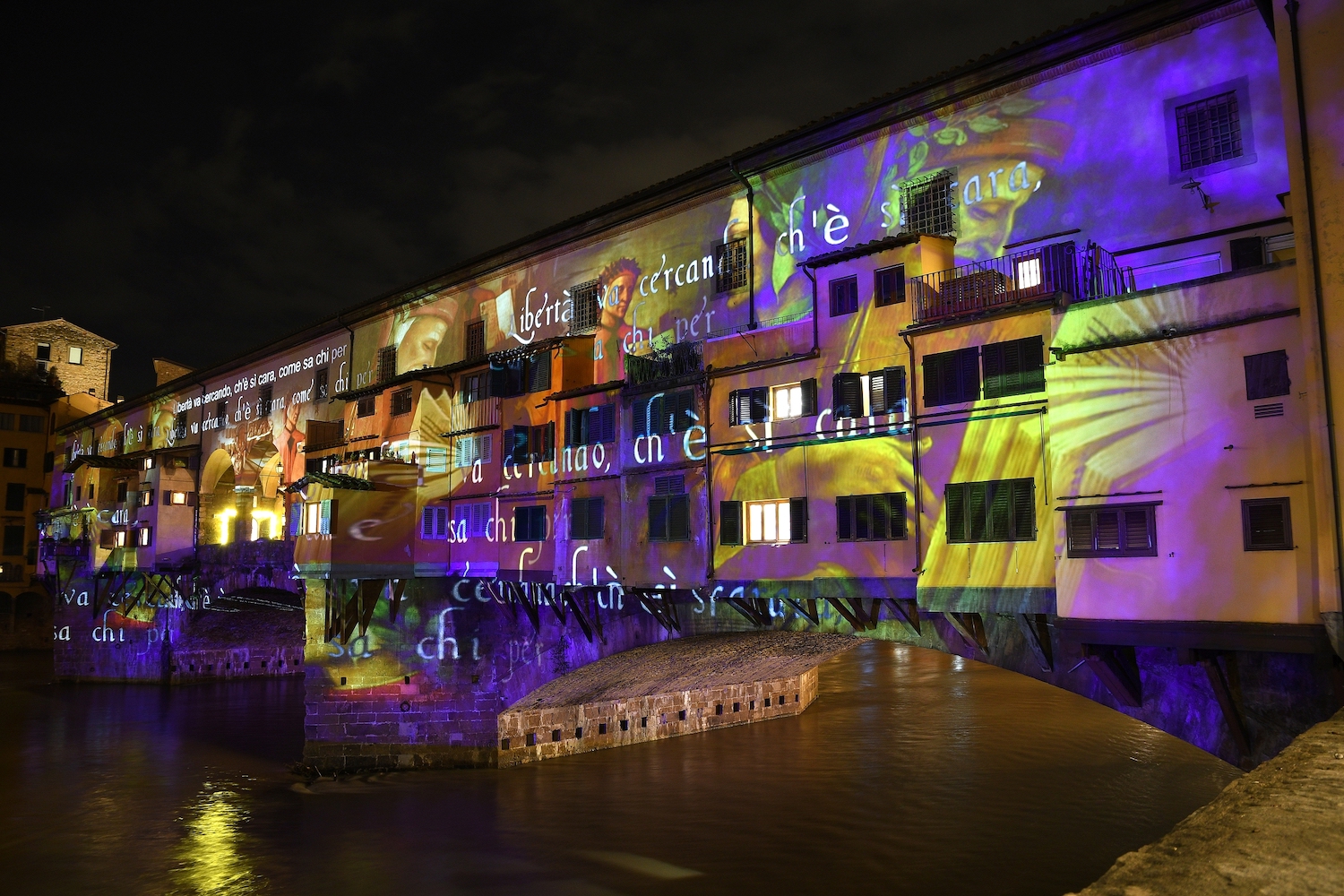 It got me thinking about how else Dante might be relevant to our lives in this moment. Indeed one of the marks of a classic is its adaptability—the ability to generate new understandings with each re-read, and to take on a new life during different moments in history.
As we prepare to celebrate 700 years of Dante in 2021, here are three ways the Divine Comedy—a poem about hitting rock bottom before climbing your way to the stars—can help us survive and thrive in the midst of the challenges we are currently facing.  
Do it scared
One of my favorite recent TikToks features Will Smith busting through a quote that appears on the screen: 'If you can't beat the fear, just do it scared.' 'Be fearless' is out—doing the challenging thing, even if you are scared, is in. 
As the Comedy opens, we meet an emotionally and physically exhausted Dante after he has spent a frightening night in a pitch-black wood. When dawn breaks, he sees his exit in the form of a sunlit mountain and begins to climb it. His efforts, however, are thwarted by three horrible, snarling beasts who won't let him pass. All day he tries to get past them, but to no avail.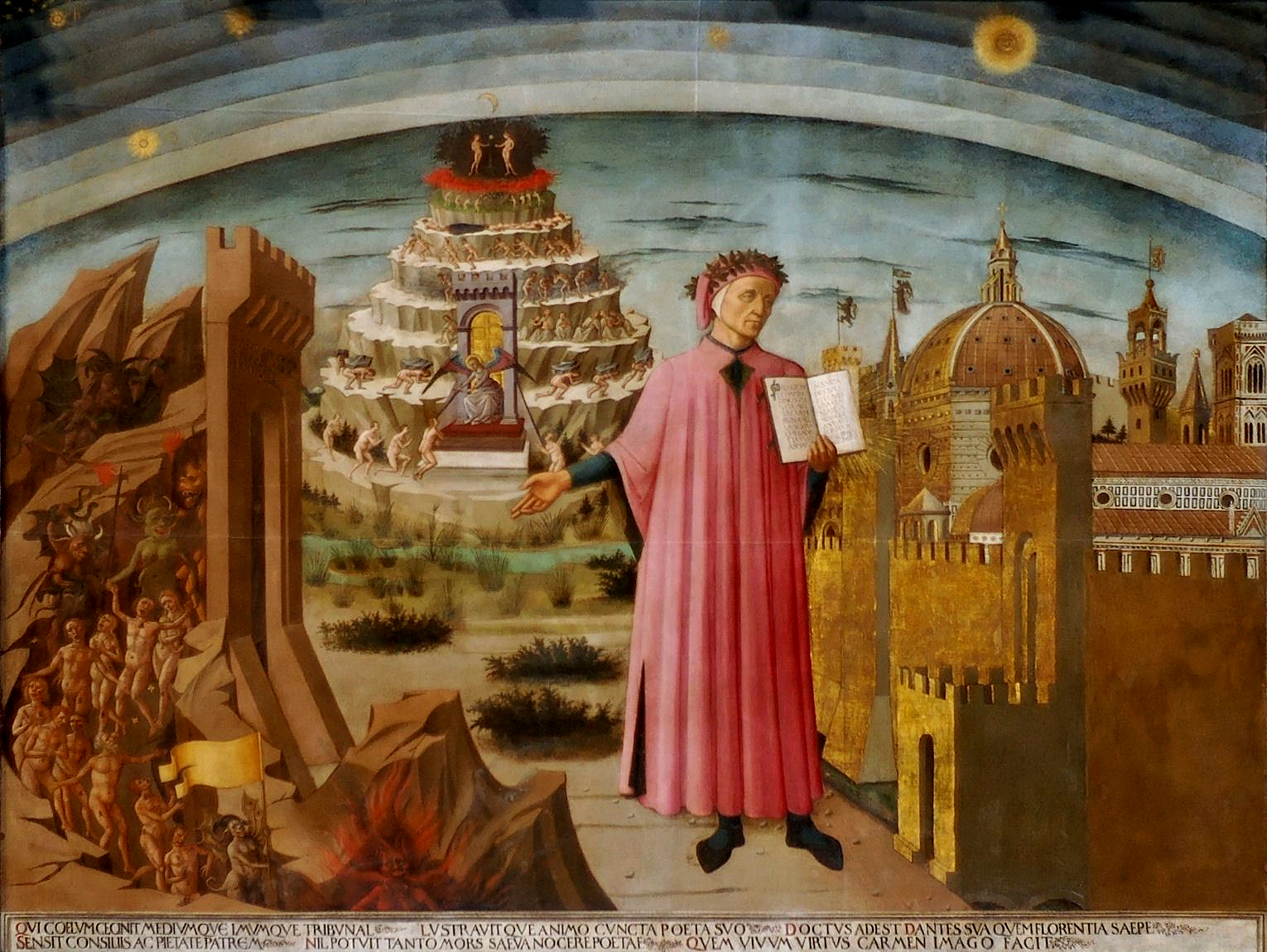 Finally, Dante turns back in defeat, utterly hopeless, toward the dark wood where he sees a human figure and shouts the first spoken lines of the poem, 'Miserere di me!' (Have mercy on me!). Here he encounters the ancient Roman poet, Virgil, Dante's poetic guru, who chides him about returning to the misery of the dark wood rather than facing the three beasts. Ashamed, Dante makes excuses about the ferocity of the animals but is interrupted by Virgil who tells him that he must take another path—down into the center of earth—accompanied by considerable amounts of shrieking, death, pain, and fire.
Dante is, of course, terrified—who wouldn't be with that kind of intro?—but along he goes, facing the immense challenge ahead by trusting that he will be safely guided by higher powers. As the journey continues, Dante slowly becomes more confident as he comes to the understanding that facing this challenge is fundamental to his salvation, and as he recognizes that he is profoundly and divinely supported. He does it, even though he's scared.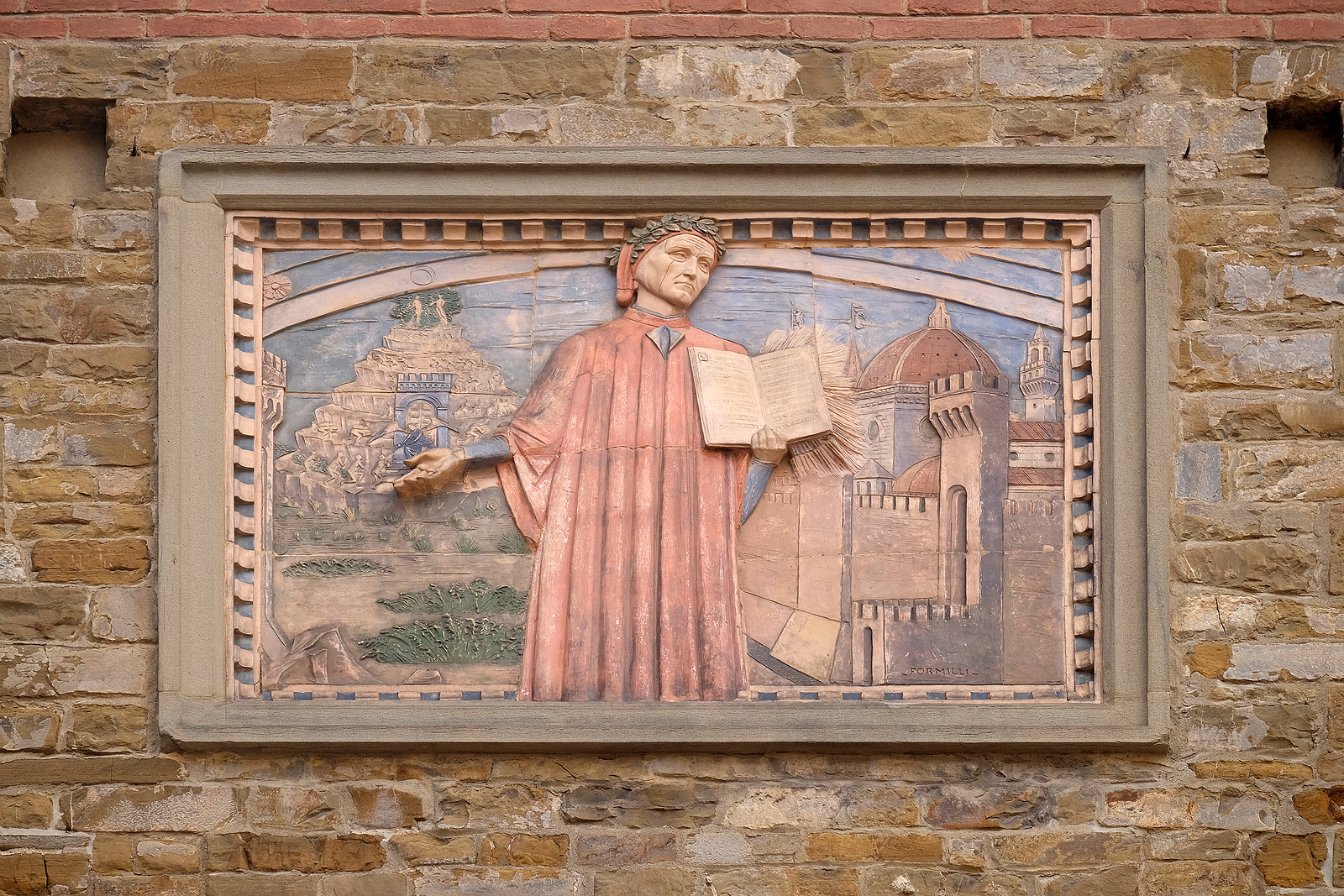 Engage in deep listening
One of the most revolutionary aspects of the Divine Comedy is the sheer number of characters that Dante includes in his narrative. Contemporary Florentines, Biblical figures, mythological heroes, Roman emperors, popes, saints, sinners, and all manner of in-betweens, fill the three books.
Dante will constantly stop and speak with the shades (souls)—conducting veritable interviews as he enquires about who they were and allowing them to speak, sometimes for several verses, about their lives and experiences. In doing so, he is employing the technique of deep listening to better understand each one's motivations and intentions behind their earthly behaviors.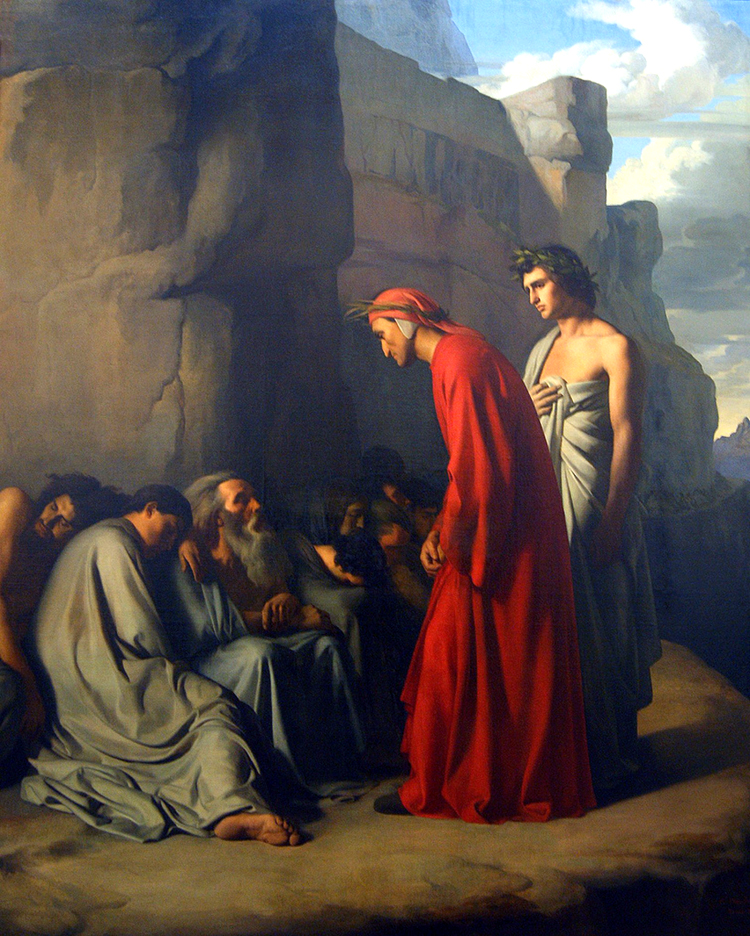 In these moments we learn about Francesca's misplaced love, Pier della Vigna's horrible shame, Ulysses' dangerously unstoppable curiosity, but also Piccarda's divinely inspired resoluteness, Folquet's spiritual rags to riches story, and Cacciaguida's musings about the good old days in Florence.
Through the process of 'listening to learn', Dante shows us how we might be able to better understand others, thereby allowing us to forge a deeper connection to one another. Not a bad goal for a post-pandemic 2021.
Be the protagonist of your story
Did you know that Dante is the first person to write an epic poem in the first person? He tells us his story in his own voice, giving us rare insight into his personal relationships, temperament and much more. Even more importantly, by becoming the hero of his own story, Dante is encouraging us to do the same. Through the assistance of trusted guides, he rebuilds his shattered confidence and succeeds in completing his own salvific journey. One of the most moving parts of the Divine Comedy is Virgil lovingly and encouragingly letting Dante go with these words:
No longer await any word or sign from me: free,

upright, and whole is your will, and it would be a

fault not to act according to its intent.

Therefore you over yourself I crown and mitre.
Dante reminds us that we are the primary agents in our own stories, and we alone have the ability to propel the narrative forward, onward, and upward—to the stars and beyond. 
If you want more of the Divine Comedy in your life, then Alexandra Lawrence's Divine Dante course starting in January is for you. Details and registration information can be found here.