I have been more than pleasantly surprised about how many people like the new series on the blog celebrating independent bookshops in Florence. For my first edition, I interviewed Libreria Clichy and now instead have crossed Ponte Carraia to head down a little street called Via dei Fossi. A place more known for its antiques and proximity to Santa Maria Novella than anything else.
It also happens to be home to a place I love, 180 square meters of an independent bookshop with 15,000 titles called "Todo Modo," opened in 2014 by Maddalena, Pietro, Marco, Paolo and Tommaso. 
The entrance, in a classy green and brown, opens up to a cosy, eclectic, multifunctional space that makes it easy for any lovers of books to fall quickly in love.
Down a hallway, you'll find their Uqbar cafe (named for a famous tale by J.L.Borges), with hanging plants from a skylight and a lovely bar which invites you to sit down for a cappuccino and a fresh pastry or a lovely lunch and a glass of wine from Davide, their oenologist. In the very back room is the theater space where readings take place, wooden steps serve as seats adjacent to an extensive selection of children's books.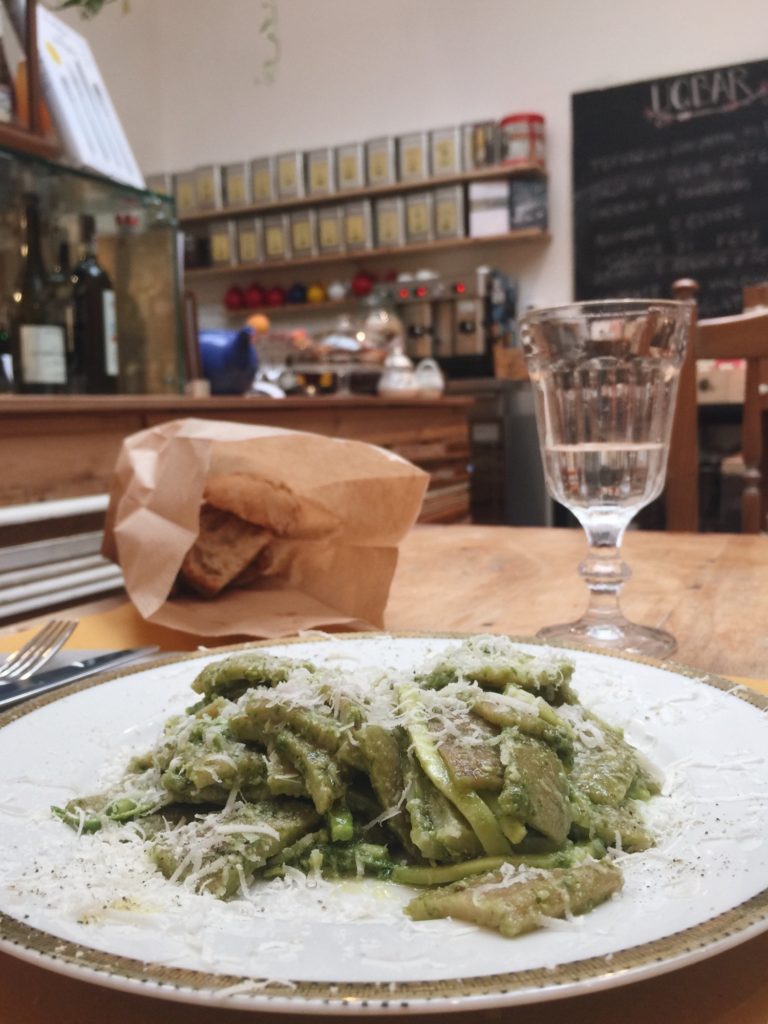 Todo Modo is a warm place, a happy place— a place where it is inevitable that you will run into someone you know and lose a hour catching up while thumbing a copy of The New Yorker's latest.
It quite simply has a soul.
I've often brought my computer to work from here alone (they have excellent WiFi) and attended book presentations by my friends Emiko Davies and Katja Meiers. This is a place for the community that Florence absolutely needs and should always cherish, lest this city give its soul entirely to mass tourism.
You might be wandering about the name and it is a good question. Todo Modo is actually part of a phrase by Saint Ignatius of Loyola, "Todo modo para buscar la voluntad divina" (every possible way to find a spiritual will), Saint Ignatius was a Spanish Basque priest and theologian born in 1491, and is remembered as a talented spiritual director. It also happens to be the title of an amazing crime fiction written by Leonardo Sciascia in 1974 and a favorite of the owners.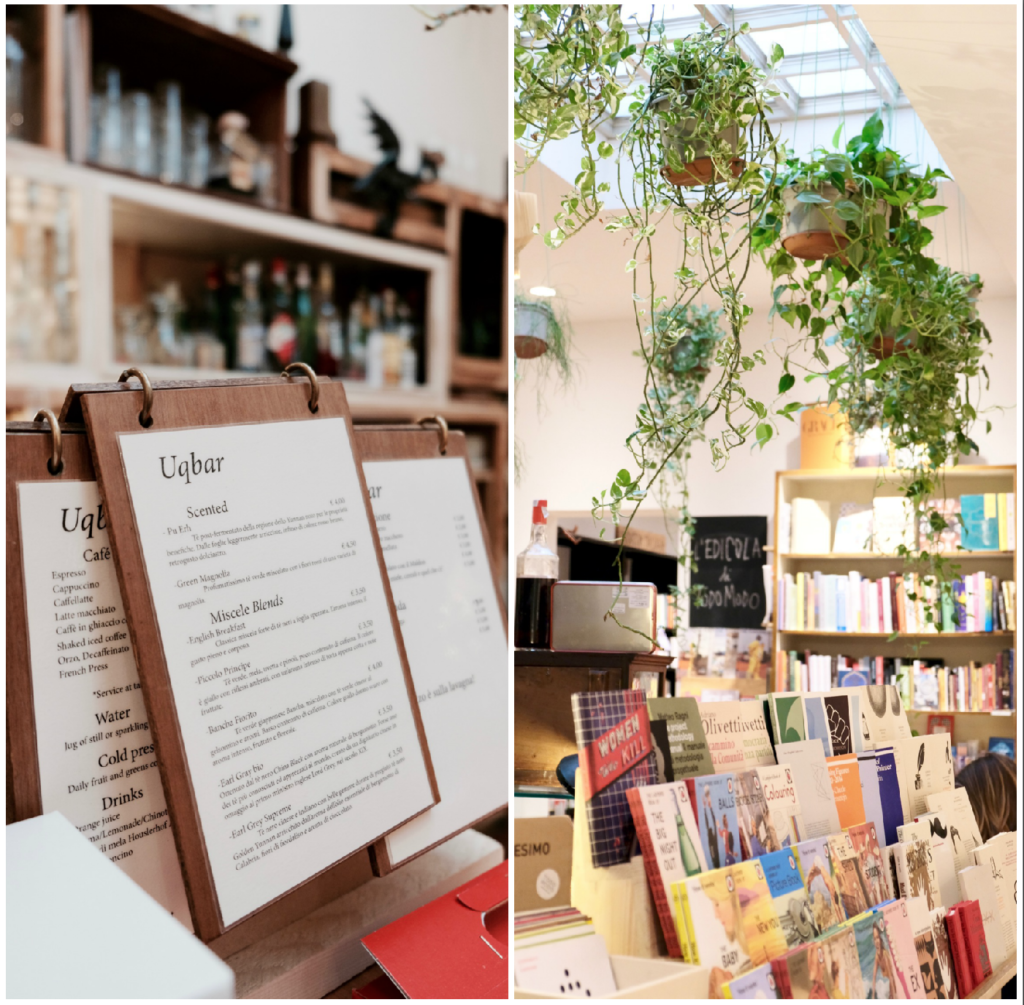 Why is it important to support an independent bookshop? What does it take to be successful?
In a society increasingly disconnected from true human relationships, here, independent libraries become places where customer/bookworm dialogue (which coincides with the type of owner) is crucial for both parties.
The first is obtaining a selection of carefully researched books, the second because it can thus create a unique and unrepeatable bookshelf.
What are some of the challenges you face?
The big challenge is to make people understand that shops like these are a resource for the community, for the city, and for a good life in general.
Competition is ruthless and let's be honest here, it isn't possible for us to win a battle on prices. Our strength is the quality of customer service we can provide.
Tell us more about your store, including its history and location. Also, what types of books does your store stock and specialize in?
We are two booksellers, two publishers and one wine producer. That's why Todo Mode is both books and wines. You'll find our shop located in the antique streets of the city and in fact, it was previously an antiques shop. We have all sorts of books, excluding school-books and manuals.
A large selection of books can be found in English, along with a fair amount of illustrations and graphics. We also carry a section of second-hand books in English in fiction, poetry, essay, architecture, art, etc. We specialize in finding the right books for the type of person looking for it. Ours is an endless quest to make everyone a book-lover.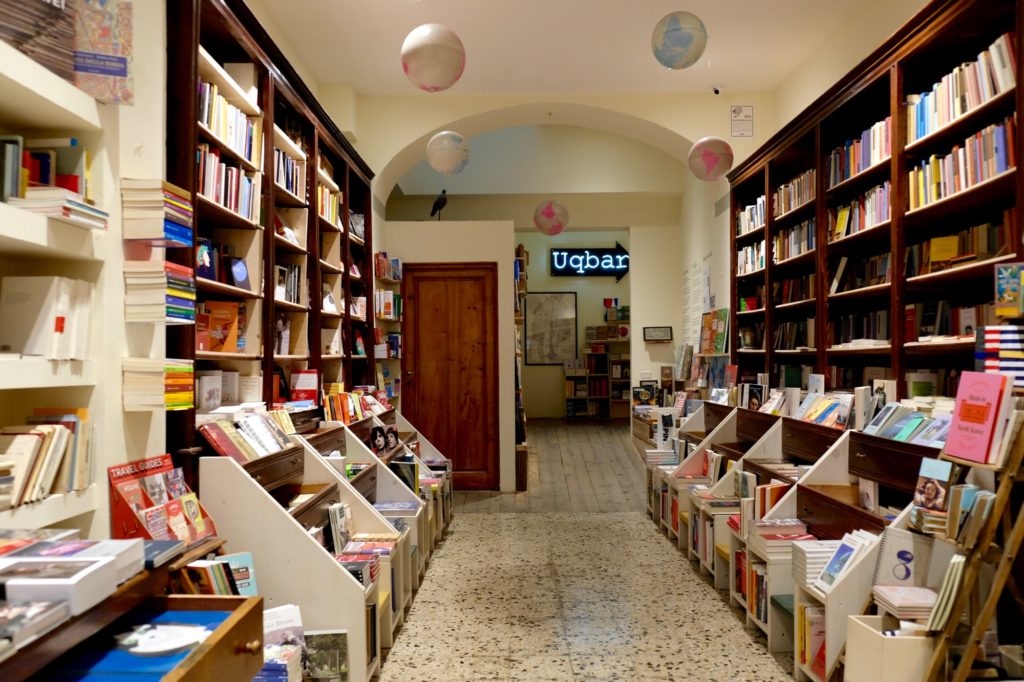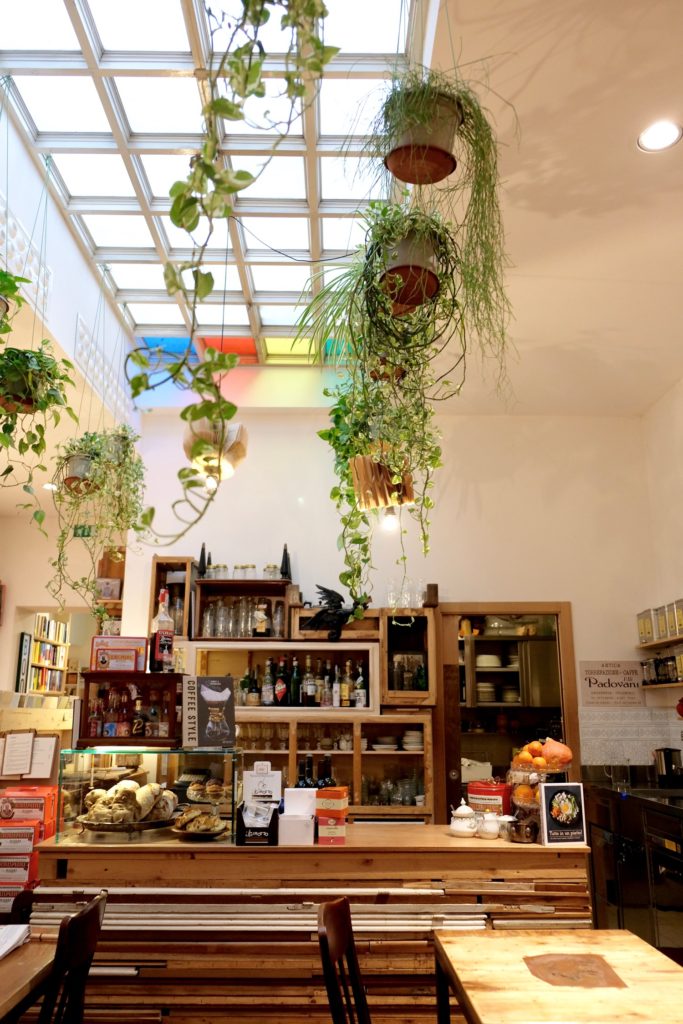 Do you and your staff handpick your books?
Sure! This is precisely what makes the difference between small bookshops and big name book stores. This is the only way you can have a completely profound knowledge and understanding of your catalog.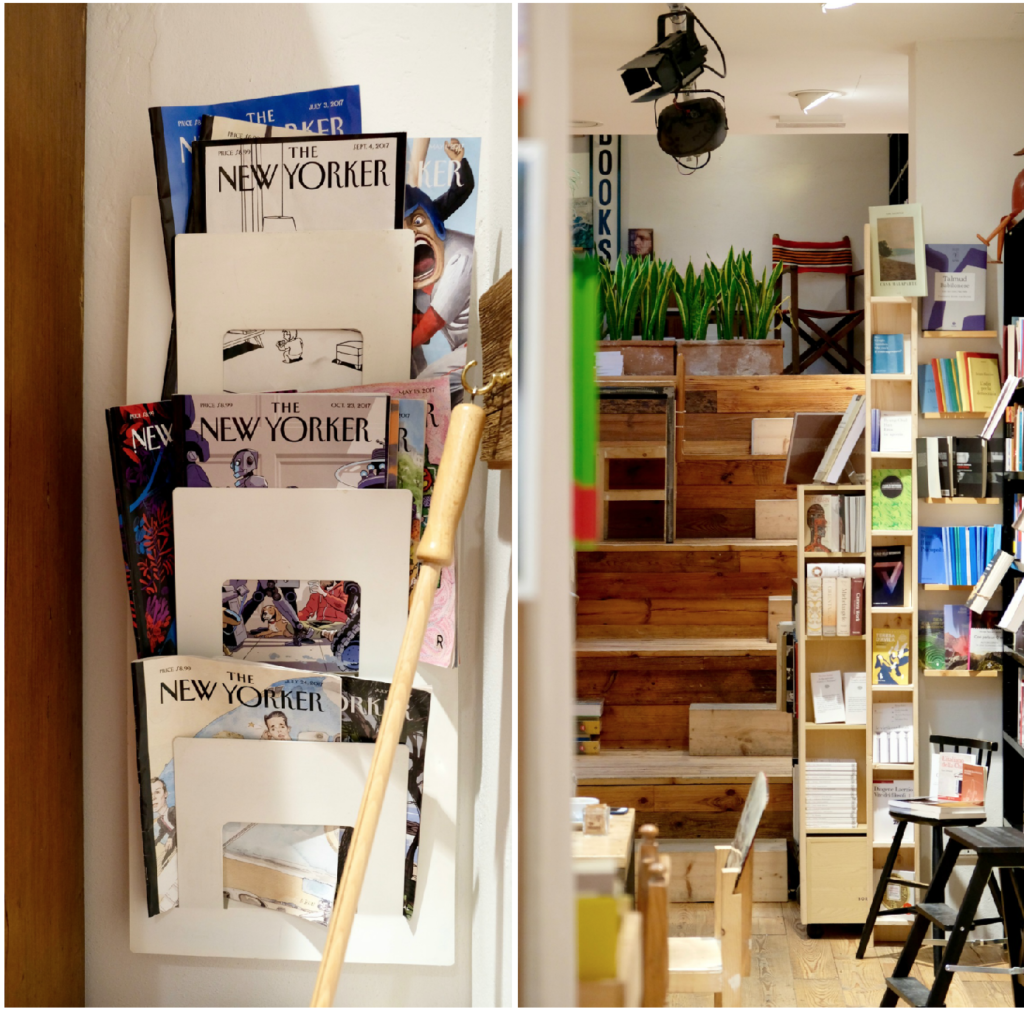 How do you deal with the fact that so many people buy books online?
See answer on point one. The problem isn't online, but instead lies with the large bookstores that offer huge discounts. Who buys books online also buy in bookstores, there will always be a need for professionalism and a little help for teh perfect buy.
Do you organize events or keep involved in the local community?
Yes of course, we have an inside space we like to call a "theater".
Every Tuesday we present books, while on Thursdays we have a movie night. Other days of the week can be a diverse list of events (tastings, readings, music).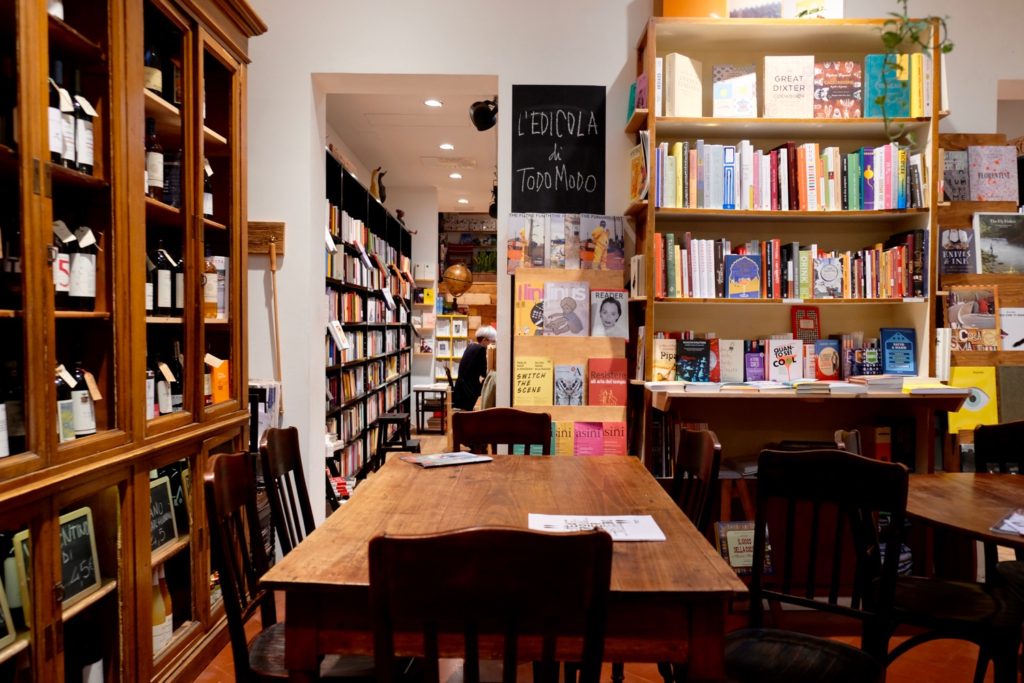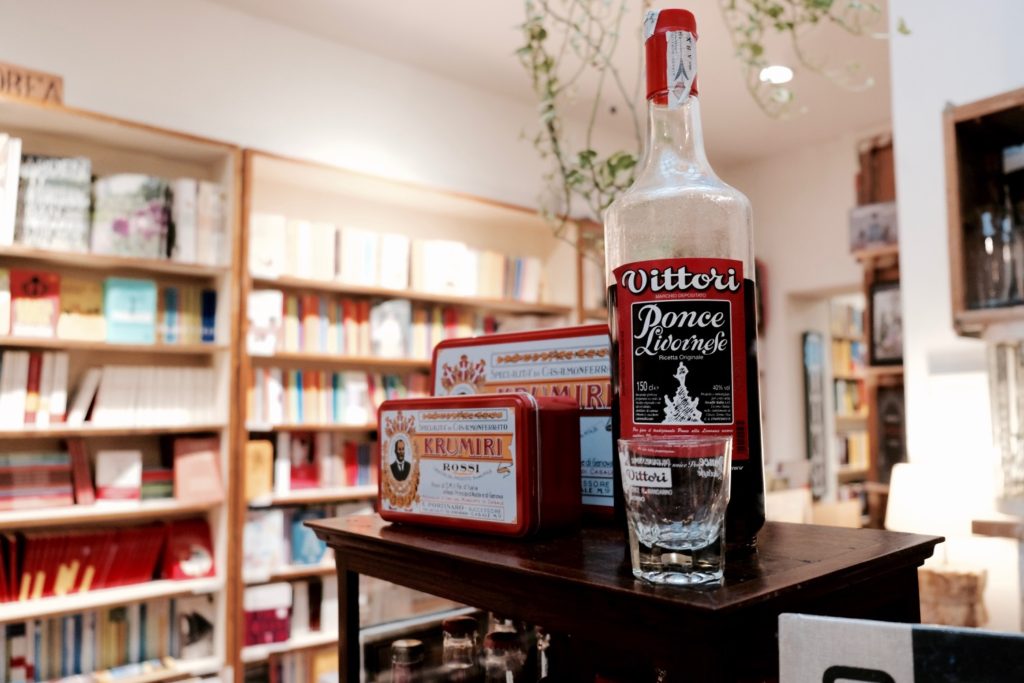 Do you encourage people to stay, sit and read in your bookshop?
Yes, this is one of our strong points. Inside our bookshop is our "Uqbar" a combination wine bar / restaurant / cafe where you can sit at tables, order something, have a (great!) lunch and of course read the books.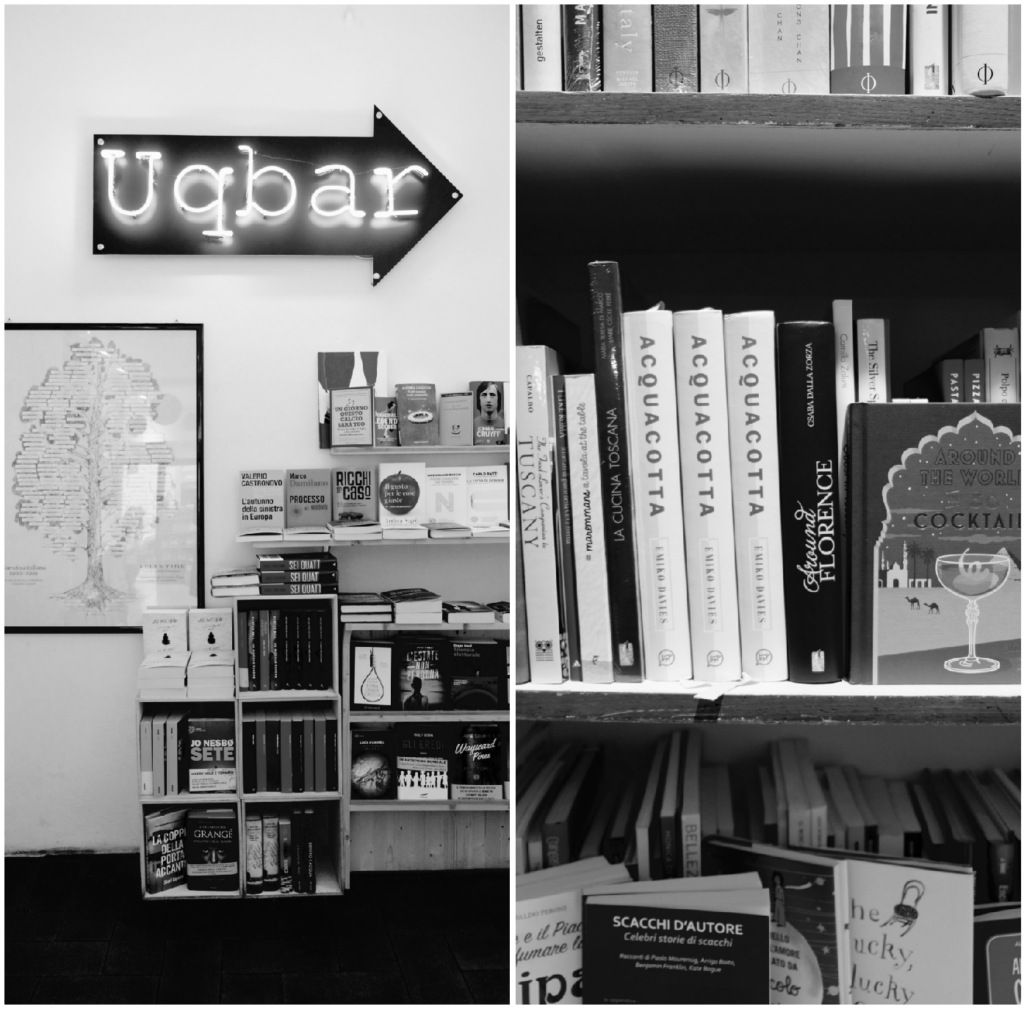 What would you like people to know about independent bookshops that they might not know already?
The big difference is that at independent libraries, the customer becomes a protagonist and is truly part of a community of readers.
For this reason, you always find interesting titles on the shelves. This is because the person selling the books has listened to the advice of their clients and chosen to stock what they actually want to read. The catalog then formed will then be completely unique and irreplaceable.
What do you love about being a bookseller?
The fact to be a bookseller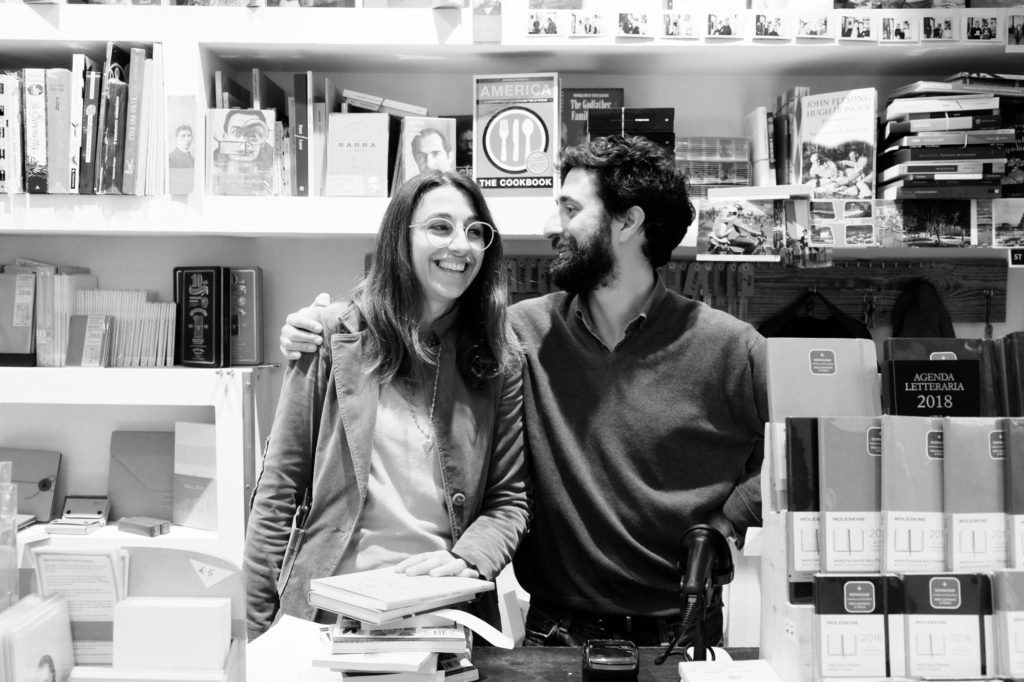 Can you give us three book recommendations from your shop based on what you or your staff love right know and why?
Plainsong (la triolgia della pianura IT), a bestselling novel by Kent Haruf. Quite simply, this is perfect writing. 
Compass (Bussola IT) by

Mathias Enard and

Charlotte Mandell

. It is a very unique book and published recently.
Underground Railroad by Colson Whitehead. This will be coming out soon and is praised as a book strong, courageous and magnetic.
---
Todo Modo Bookshop
 via dei Fossi, 15/R, Florence, Italy.
Closed Mondays, Open Tues-Sun 10am-8pm. 
SaveSave
SaveSave
SaveSave