Hey all, and welcome to my personal blog featuring this American girl, Georgette, living and working between Zug Switzerland and Florence, Italy. This space is primarily used to share about my life abroad, offering helpful tips in regards to adjusting overseas, our travels, plus a generous helping of lifestyle and food tips.
A little personal background. I was born and raised in San Antonio, Texas, before moving to Los Angeles and somehow ended up in the wonderful continent of Europe due to love, chance and a lot of hard work.
Daily life revolves around my job at ITALY Magazine as the content editor and creating, implementing social media strategies for clients ( my clients include five star hotels such as the esteemed J.K. Place and local artisans like Benheart. In addition to that, I work as a freelance writer, you can see my work at Lonely Planet and various publications.
This blog is my happy personal home, all while attempting to tame a naughty beagle named Ginger together with my French husband Nico. As of April 22nd, 2021, we have a new arrival! Annabelle was born at 8am in Baar, Switzerland and we are over the moon (and properly sleep deprived) to have her with us in this life's journey.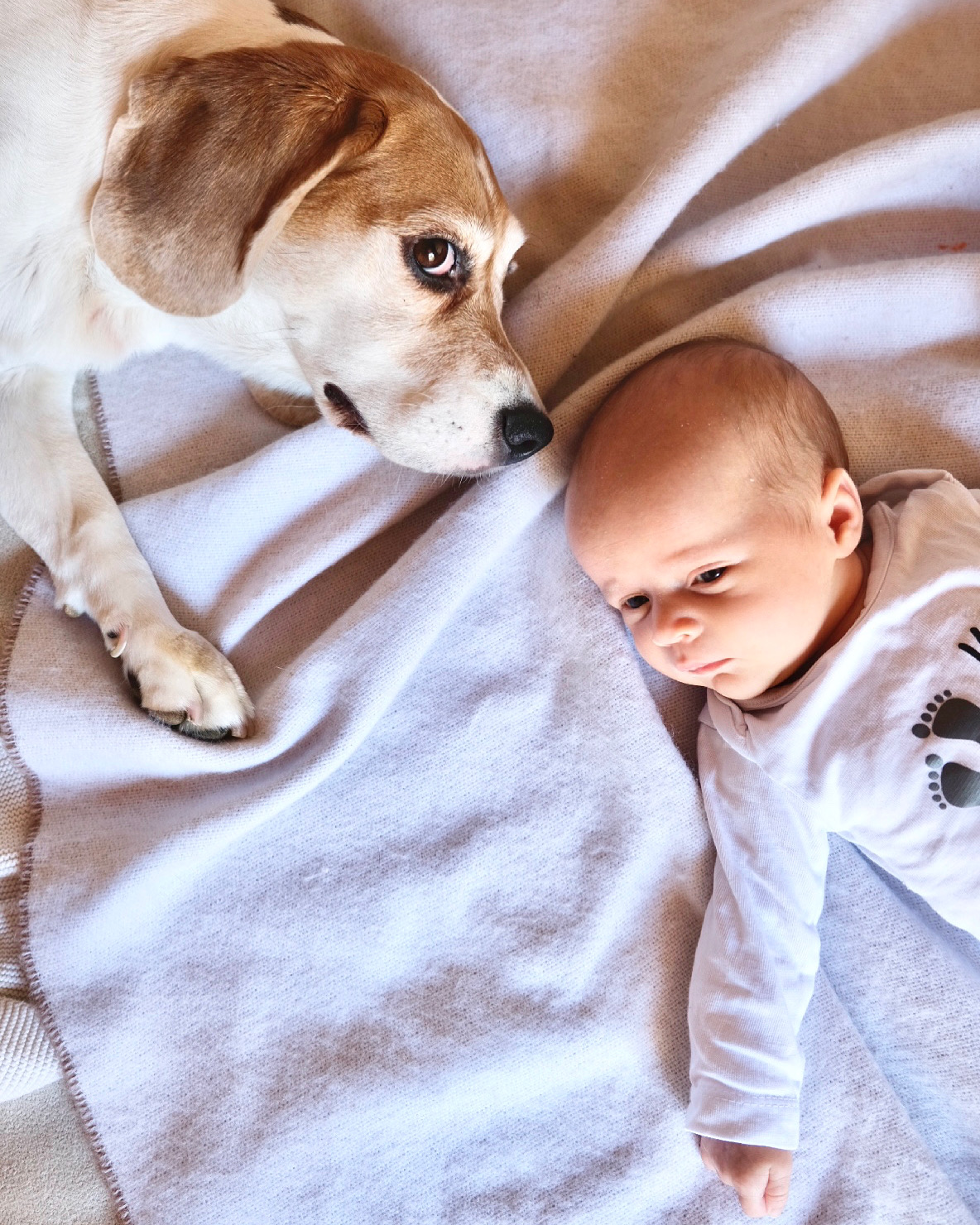 I'm working on learning fluent French and now German but don't judge me, it's hard.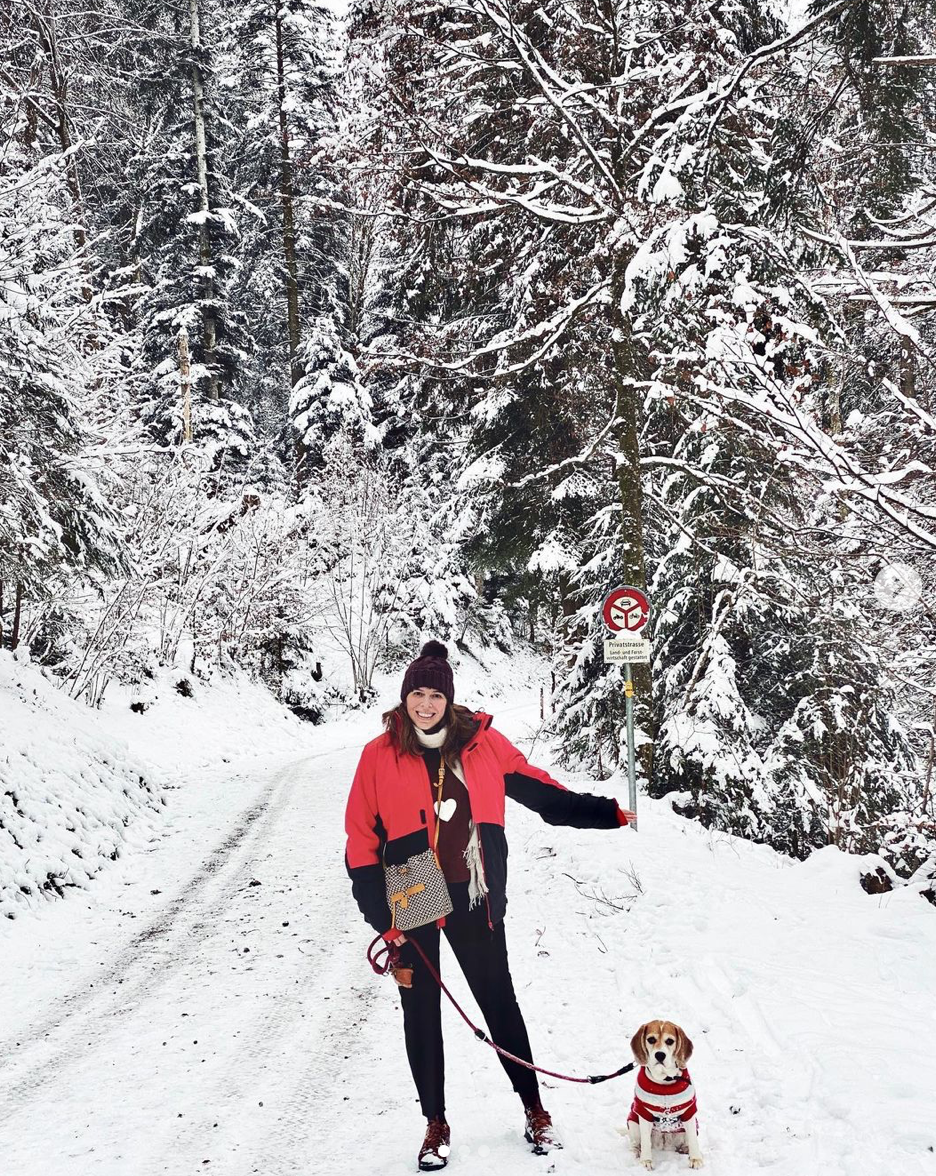 Of course I shouldn't leave out that bit of insanity and odd sightings uncovered on a daily basis.
Traveling plays a huge role in this blog, whether it be Italy, Switzerland or elsewhere in the world but honestly my passion is really sharing true life situations. Real life and all of its messy bits, especially now that life is a little more challenging with a baby. That's also why I feature the stories of other "locals I love" and try to share the small businesses and artisans that truly benefit the communities we call home. Now that populations worldwide are becoming vaccinated, there is light at the end of the tunnel when it comes to life after the virus.
We can't seem to shake the itch to change places and experience new things, with or without a bidet. One must learn to sacrifice.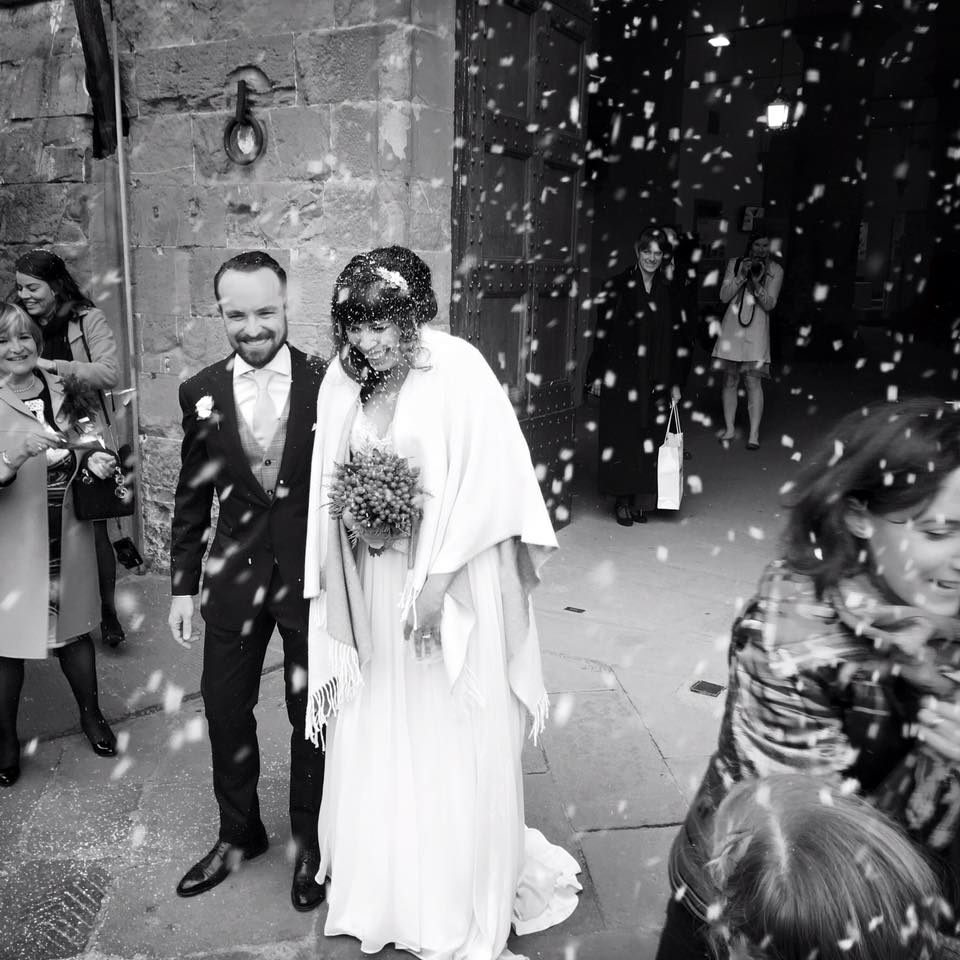 This all began around late 2011 as an outlet for me to share what it is I adore about life abroad (and what I don't!) while also sharing travel tips and stories of the people I meet along the way.
I'd love to think of myself as a fearless badass but If I am keeping it 100% real on this blog a quote that I sort of live by is..
"I haven't failed. I've just found 10,000 ways that won't work."
I never wanted this blog to be just about me, because it just wouldn't be that interesting. This is why I recommend scooting over to my interview series called 'Locals I Love' where I basically pick the brains of those living and working here, both Italian and foreign. I love to celebrate people, the work that they do which in a small city like Florence, seems to be filled with tremendous talent. In Switzerland we're still "newbies" having moved here in the middle of pandemic this past July.
Don't miss my features on local independent booksellers and artisans.
If you are curious about how I got here, please check out this interview with Around Tuscany.
Life is about enjoying simple pleasures and enjoying great company with those closest to you, coupled with the willingness to embrace a never-ending curiosity and examine at any situation with a fresh sense of humor.
Slow is good and my goals are pretty simple, providing a loving, stable home with my husband and dog and connecting with people along the way.
A lot of people have asked me why my blog's name is so generic aka 'Girl in Florence'. I chose the title because to be completely honest,  Italy is full of people like me — working several jobs, trying to build careers and dealing with copious amounts of tear-inducing red-tape. This is no fantasy world in the eyes of an expat but rather I'm just another girl living in Florence.
I also wasn't expecting to move to Switzerland either.
Rather than uproot and change everything about my blog and identity, this site will remain "GirlinFlorence" because we live between both countries and well, I've been working on this since 2011.
What can you find on this blog?
Think a lot of thought in regards to daily life and the stumbles that go with it, dealing with grief and loss, way too much food, boutique shops featuring made-in-Italy designers, artisan features, interviews and monthly events once the pandemic is a distant memory. I especially try to discover hidden finds in Florence and Zug from the point of view of a normal person living and working in the city who loves food, and artisan handicrafts, not quite in that order. Just depends on my mood that day.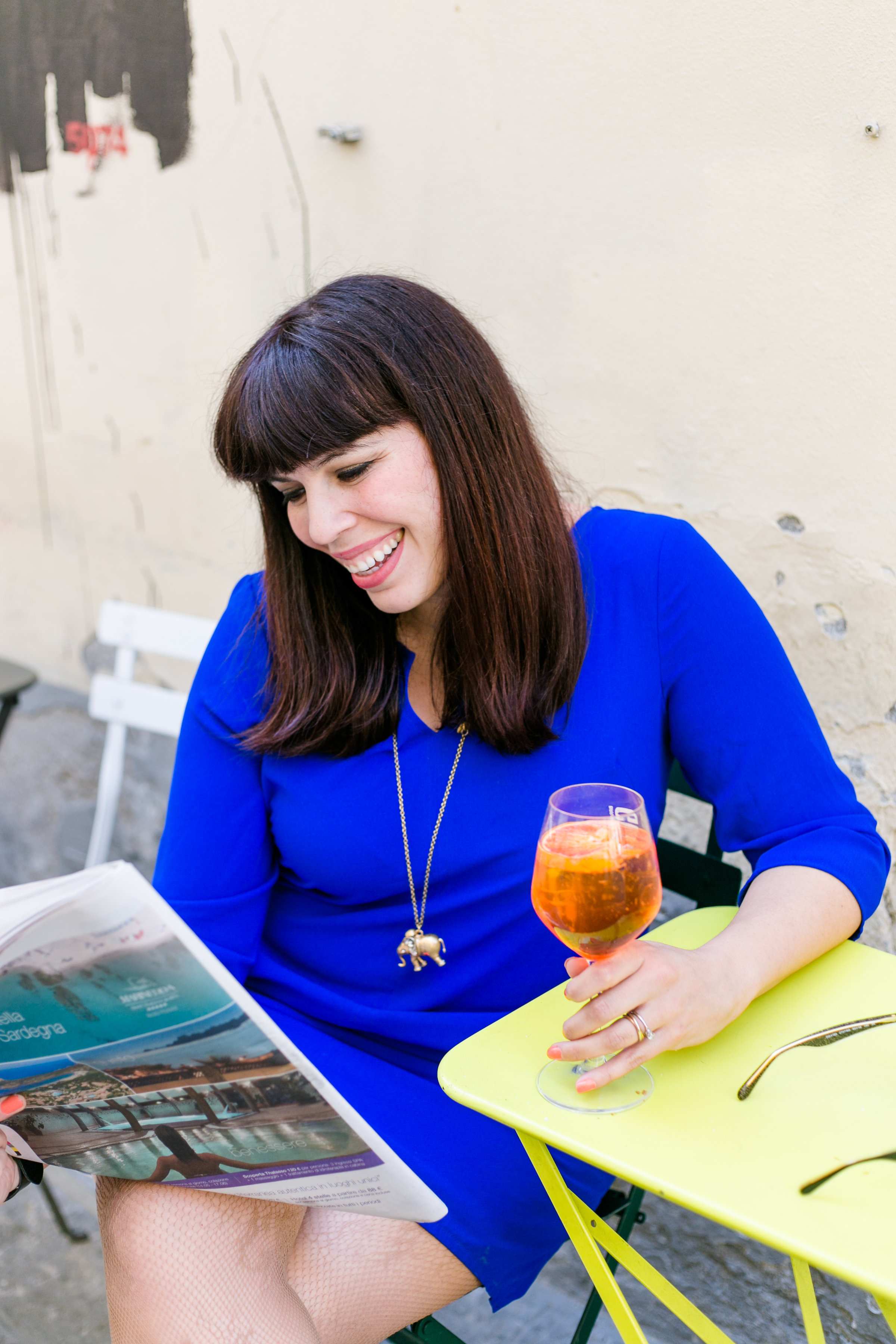 I adore chatting with you guys which is why I encourage you to comment on my posts and I will always give you an answer,  you can also find me on google +, Facebook, instagram, pinterest, linkedIn or twitter.
If you want to want with me on a brand promotion, social media consultancy or freelance writing project, just email me at ggncally at hotmail dot com. 
*This is 100% a personal blog, all thoughts are my own and yes occasionally you will see a grammar or spelling error because I am human ;), please forgive me in advance. 
Some fun facts you might have not known about me
My official language is Italiaenglish, a somewhat haphazard mix of both Italian and English that usually involves me starting a sentence in one language and finishing in other. French is slowly creeping in but mostly I just throw in a 'oui or 'tres jolie' from time to time.
I just got married to my best friend in November 2015 and we couldn't be happier. The dog however, is seriously jealous and that has never changed.
My name has ensured that I will never be able to purchase personalized key-chains at the autogrill.
I have a

secret love for hedgehogs and this shows in the items we have for baby Annabelle, it's a hedgehog love fest!
My partner-in-crime is the most Italian Frenchman you would ever meet, his veins are filled with 50% negroni, a dose of patience, and enough energy to keep up with me.
I love instagram, but I am seriously turned off by people that take it too far seriously and ruin the fun of social media by self-absorbed posting. Get over it people.
I have an unhealthy obsession with the spice, ginger, also the name of my beagle, who yes has her own instagram account.
My current linked-in profile should be changed to 'masochist' with a social media edge ;-). Also I often make up random jobs to strangers that I think I will never meet again. Dutch-shoe cobbler is my current favorite.
I kind of miss the days that I lived on the third floor of my apartment building when I used to curse myself every time I hit the last flight of stairs. It never got any easier. It did mean I can eat more pizza than the average person.
I have been known to bribe post office workers with the occasional pocket coffee and 'what a nice haircut, have you lost weight'  compliments in order to get better service. It's shameless, I know..
Also if you read and enjoy this blog, may I humbly suggest that you stop by PayPal and send a little donation to [email protected]? Your donations help keep this blog (and the emailing) going, hosting costs etc.
To get you started here are a few of my own favorite blog posts
---
I also want to give a major shoutout to the creator of the Girl in Florence Logo & Button (pink vespa!) , the wonderful Megan Nones. She is incredibly talented and I highly recommend her for any graphic design needs. Website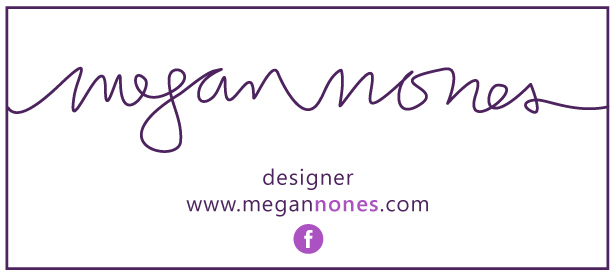 Legal disclaimers
• FTC disclosure: GirlInFlorence does receive free products and press trips, though expresses a personal and honest opinion about all products and services reviewed. Any posts resulting from a sponsorship, blog trip or free gift are explicitly indicated as such in the text.
• Italian newspaper disclaimer: "Questo sito non rappresenta una testata giornalistica poichè viene aggiornato occasionalmente e senza alcuna periodicità. Pertanto, non può essere considerato in alcun modo un prodotto editoriale ai sensi della Legge n. 62 del 07.03.2001."
I do not share personal information with third-parties nor do we store information we collect about your visit to this blog for use other than to analyze content performance through the use of cookies, which you can turn off at anytime by modifying your Internet browser's settings. I am not responsible for the republishing of the content found on this blog on other Web sites or media without my permission. This privacy policy is subject to change without notice.
SaveSaveSaveSave
SaveSave
SaveSave