(Updated July 2019)
Ah the arrival of August. For me, it conjures up the image of streets empty of Italians (for the most part) in Florence with the chatter in foreign languages permeating the air. The holidays surrounding Ferragosto, the 15th, are the time when most locals are away on beach holidays or escape to the mountains as the summer exodus reaches its peak in a land where it definitely used to be too hot to work during this season (still feels that way sometimes).
This summer we have arrived at the second hottest week this summer with temperatures rising to 41/42 (103-105 Fahrenheit) and it feels like the world might be ending in other ways (can you tell I've been binging on The Handmaid's Tale?) but at least we can still breathe as we creep towards the beginning of August. That's a win.
Despite the lethargy and sweat-filled evenings August will bring, as I am ever the optimist, I will come up with my list of personal suggestions on what to do locally which will publish in a few days. I will be right there with you, well until later next month.
This year I turned 35 and it's been quite the eye-opener of sorts but I suppose many of us feel like that once we've reached one half of an important decade. Nico surprised with a lovely party at Borgo di Vicelli Agriturismo with all of our friends and his niece, nephew and father arrive tomorrow to spend some time with us in Florence, Rome and my favourite Ligurian town, Bonassola. The first time we'll be all together since the passing of Nico's mom earlier this year. It's more than time to make some positive memories together and I'm happy to show them around Italy. Just asking the temperature outside to behave, atmosphere you're listening right?
My plans are to become a house hermit during the day when August heatwaves hit. I can't wait to leave the house only for gelato and walks with the dog, with hopefully a few cool escapes around the countryside.
Later this month we will also explore the area of Cilento in the Campania region of Italy down south. Nico found a lovely agritusimo that accepts dogs (yay) near Paestum and my plan is to simultaneously stuff myself with mozzarella di bufala and check out lovely coastal towns.
It's bittersweet because last year during the ferragosto week we were in Nico's hometown, the last time his mother was feeling well and we were partaking in the local cassoulet food festival that takes place each year in Castelnaudary. I have fond memories of eating a massive amount of the town's signature dish and drinking so much rosè that Nico's nephew told his family. "I think Georgette was thirsty, she kept drinking the wine". Whoops.. aunt of the year award coming my way..  right?
https://www.instagram.com/p/Bldc_D8nobb/?taken-by=girlinflorence
In honor of helping us all enjoy summer in Florence, here are a list of restaurants, divided by neighborhood, open during this period that I actually like. I called many of them personally this week or sent emails to get the inside scoop on hours, so let's hope they stay true to their word. If you want to save everything to your phone, you will find a handy google map and a few links to like-minded posts across Italy. If you prefer to hold a piece of paper, click on the green share button on the top and bottom of each post and search through the options for the "Print-friendly" option where you can print this post for your trip.
Looking for a list of bars I adore in the city? Check out this [updated] list including a few new standout stars. 
Other articles you mind find useful the next month if you plan on heading to Italy in August. 
Duomo/Piazza della Repubblica/Piazza Signoria Area
Irene Firenze, this classy, contemporary bistrot is always one of the top choices on my lists for lunch or dinner in the central hub of the city. First off, for the seasonal and fresh menu conjured up by culinary greats Fulvio Pierangelini and Giovanni Cosmai, but also because they make a damn good cocktail. Go for the amberjack tuna crudo on a bed of himalayan salt. Open on the daily for both lunch, dinner and in-between. Piazza della Repubblica, 7, 50123 Firenze. Reservations, Phone: 055 273 5891. 
Osteria de'Cicalini is a a stone's throw from the Duomo cathedral on Via delle Oche. I absolutely adore their fresh, modern Mediterranean menu (think vegetable and delicate mouth-watering meat carpaccio and beautiful pasta (desserts here also are a must) and they are open for both lunch and dinner. They will be closed this August from the 10th to the 20th. address: Via delle Oche 15r, Florence, Italy 50122. Tel: +39 055 205 2610.
Serre Torrigiani in Piazzetta, Florence's newest urban garden lies in perfect juxtaposition with the city's cultural monuments. A vibrant free courtyard, just steps away from Orsanmichele church and museum. You'll spot wooden signs that invite you to step down a tiny little street, barely wider than a breath. Here you'll discover outdoor tables, a wooden food stand serving fresh options for lunch (panini, salads, rosè wine). It feels a world away from the busy streets heaving with group tours just beside. They also offer free WiFi. Open all of August, 10am-midnight. Address: Piazza dei tre re. Don't miss this year's "wine wednesdays" with The Florentine and invited guests here, did we say FREE WINE. 
Briscola, a trendy pizzeria that looks almost like a cafeteria but is essentially a hotspot for Italian youngsters. Their pizza is more than satisfying but perhaps not my favourite in town, plus a stone's throw from piazza della repubblica. Open daily, 12-3pm, 7-11pm. address: Via del Campidoglio, 8 R, 50123 Firenze. Phone +39 055 238 1990.
La Bussola, a contemporary bistro in the heart of the city, they are known for their pizza and various arrays of Italian favorites. I love the atmosphere as did my family when they were in town, though service can be hit or miss. They are open all of August. Open daily 12-3:30pm, 6-11pm. address: Via Porta Rossa, 58r, 50123 Firenze. Call +39 055 293376.
Regina Bistecca is a beautiful dream of a restaurant located near the Duomo cathedral (who would have thought) and Simone and Matteo have knocked the dining experience off of the charts with a craft cocktail bar and short menu where "steak" and delicious sides (truffle potato goodness, creamed spinach, anchovies and butter) is the crowning glory. Don't I repeat, skip dessert. They will be closed from August 12-18th. address: Via Ricasoli, 14, 50122 Firenze FI. Tel: 055 269 3772. Open Tues-Sat 12.30-3pm & 7-10.30pm, closed Mondays.
Floret is an upmarket healthy restaurant, cafe and lounge space on the first floor of Luisa Via Roma's terrace. It's leafy urban garden vibe is a fresh alternative to many other stuffy places in the city so come here if poke and rose is what you are after. This August they are open daily except for Sundays. 11:30-7:30pm. address: 

Via Roma, 19 r, 50123 Firenze FI. Tel: +39 055 295924. 

Buca Lapi, tucked away close to the Duomo or "queen" of this city, people head to this true Tuscan elegant spot, apparently the oldest restaurant in town, for their famous Florentine steak. I gave them a call and they are closed from the 10th to the 26th of August. Make your reservations in advance. address: Via del Trebbio, 1r, 50123 Firenze. Call +39 055213768. Open Monday-Saturday 7-10:30pm.
Oltrarno neighborhood, from Pitti Palace to San Frediano. 
Osteria della Enoteca: My favorite place to bring people for their first meal in Florence for a selection of superb Tuscan seasonal fare, a sumptious steak menu and as always, one of the best wine lists in town. This IS MY GO TO PLACE when people visit as there is something here for everyone. A class act every single day. You must try Shannon's homemade amari (after-dinner liquors, my favorite infusion is with bay leaf.) They will remain open this August for dinner Monday, Wednesday, Thursday, Friday, Saturday, Sunday from 7pm, lunch only on Sundays (until September 1st), 12-3:30pm. Tel: + 39 055 228 6018.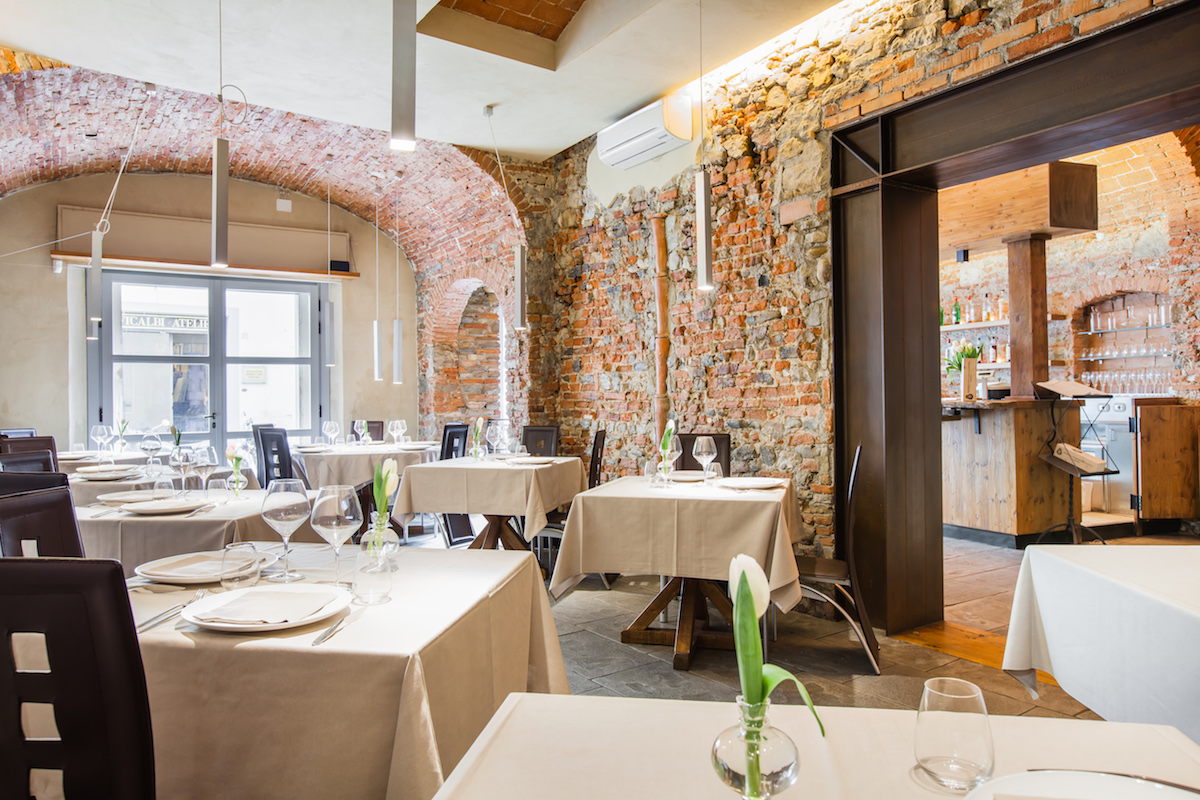 B.O.r.G.O is a great restaurant on Borgo San Frediano and the owner is extremely passionate about quality of ingredients and wine. Expert butter and anchovies, spaghetti with bottarga, pistachio and lemon zest, saffron risotto, ravioli with ricotta and pear and that's just the beginning. They will be open this August save for a few days around Ferragosto (August 13-15th). Open 7:30-10:30pm. address: Borgo San Frediano 145r, Florence, Italy. Tel: +39 055 223449
Babae is the new kid on the block on Via di Santo Spirito 21/r – an eclectic cafe run by two young people is one part restaurant, aperitivo/wine bar serving up lighter fare morning to evening every single day this August (including Ferragosto). Every evening from 7-8 they offer a special happy hour for wine-lovers who would love to enjoy a glass from the city's only open "buchette del vino" (ancient wine window). Open 8:30am-midnight (closed Mondays).
https://www.instagram.com/p/BzlcqmYC3fL/
Fermento 1889 is one of the best places for gourmet pizza in the city (personal opinion) and they will be open this August so I can die a happy woman. 1889 signifies the year of birth of Neapolitan pizza so you can expect to know what's on the menu. Ask about their newest pies and don't 

skip

 dessert. One word of advice: the space is very, very small so be sure to book ahead. Open 6:45pm-11pm, Tuesday-Saturday. address: 

Borgo S. Frediano, 16. Tel + 39 055 013 2367. 

Tamerò pizzeria tucked away on a small street behind Piazza Santo Spirito and is a great choice for small groups and families looking for a great pizza in the Oltrarno, and it's open this August for both lunch and dinner service. I come here quite a bit for a quick pizza with Nico or with friends. You can also book on The Fork.
Il Santo Bevitore, this popular spot located on via di santo spirito features an ever-changing menu that treats Tuscan food like its creative inspiration. I always go for their interesting cheese plates. It's almost always crowded with visitors so recommendations are highly recommended. They are closed from the 10th to the 18th this August. Open 12-2:30, 7:30-11:30pm. Via di Santo Spirito, 64/66, reservations: tel +39 055 211264. 

[email protected]

, website.
Enoteca Pitti Gola, when it comes to quality wine bars in the city, this is my absolute favorite. They don't need to shout their greatness from Florence's rooftops, they have a pretty respected following who already knows them. You can come for a drink (I love their Franciacorta options, especially because they seek out smaller producers) or for dinner. Reservations highly recommended as they only have seven tables. Outside seating also available. phone: +39 055 212704 or contact them here.
Osteria Santo Spirito – this simple, popular trattoria on the corner of the Sant'Agostino and the square is a favorite of my family (zucchini and parmesan risotto) and after a good last experience there, I do recommend it as a fun place for lunch or dinner. They will be open for dinner all of August and I haven't quite figured out if they are open on Ferragosto. Call ahead and make a reservation. address: Piazza Santo Spirito, 16/R.
Santarosa Bistrot. This has long been a personal favorite of mine for coffee, a spritz, club sandwiches and fresh pastas for lunch. They are open all day which is really nice and it lies adjacent to a public park which means you could ideally have your meal under a tree should you so wish, so essentially it's pretty perfect. They are closed this August between the 12th and the 19th. address: 

Lungarno di Santa Rosa, 50142 Firenze FI. Open 8am-12am. 

Gelateria della Passera –I could hardly leave out my gelato local, this small place has served its fair amount of gelato and is the brilliant brainchild of a woman, One Miss Cinzia Otri. I love that she uses coffee from the next door caffe degli artigiani and my favorite flavor of all time here has to be the la Crema ai sette profumi (creme of seven flavors) which is my go-to gusto after dinner. address:  via dello Sprone 16, Firenze
Le Volpe e L'Uva, another favorite wine bar hidden behind Ponte Vecchio, the oldest bridge in the city, in a quaint little square on the Oltrarno side of town. Ciro and the rest of the staff are very knowledgeable about wines and openly support local, small producers. The terrace does get popular the summer so call and book ahead. Open this August, 11am-9pm, everyday but Sunday (they will be closed as well from the 15th to the 18th). address: Piazza dei Rossi, 1R, 50125 Firenze FI. Call +39 055 2398132.
L'Brindellone, my go-to spot for authentic and chill Tuscan eats did me a huge favor and decided to remain open for the month. While the decor is decidedly "no frills" this spot is wonderful for larger groups who want to dive into some local cuisine while not breaking the bank. I'm a fan of their tagliata and ribollita (a typical Tuscan dish). They are also open for lunch with an affordable menu. Open all of August, Tue – Sun from 12:30-2:30pm. 7:30 – 11pm. address: Piazza Piattellina, 10, 50124 Firenze. Phone +39 055 217879.
Il Carduccio, my favorite organic restaurant for lunch is constantly impressing me with their variety in healthy cuisine. The space, however small, is quite pretty, with just a few tables offering curious diners the chance to try some farm-to-table organic goodies from a local farm. Everything is seasonal and fresh, go for a spiraled zucchini salad with goat cheese or one of their daily-changing crostini with hummus. Closed this August from the 11th to the 21st. address: Sdrucciolo de' Pitti, 10, 50125 Firenze. +39

 

055 238 2070. Open 8am-7pm Monday-Saturday. Sunday 10-5: 30pm. 
Osteria Tripperia Il Magazzino Ristorante, just around the corner from our house is the cutest piazza in the city, it's not just me being biased, you'd be hard pressed to meet anyone who doesn't smile when they think of piazza della passera (for a variety of reasons). When it comes to authentic Tuscan food, this is your spot, don't be scared to go for offal! The polpette di lampredotto are what they are known best for. Open daily 12-3pm, 7:30-11pm. Piazza della Passera, 2-3, 50125 Firenze, For reservations phone: 055 215969. -Sat 12:15-2:30pm, 7:10-10:45pm. Sundays closed, Monday open 7:10-10:45pm. address:  Piazza Torquato Tasso, 14r, 50124 Firenze. Call +39 055 225197.
La Sorbettiera, look on any credible list of top gelateria of Florence and you'll find them on their list. Not because they paid anyone off, but because their gelato truly is some of the best you can get in Tuscany. I was personally won over by their salted caramel. They are open all of August except for the 14th to the 16th. Open 12:30pm-12am. Sunday: 11AM–1PM, 3PM–12AM. address: Piazza Torquato Tasso, 11/red, 50124 Firenze.
Alla Vecchia Bettola, you'd think I was obsessed with piazza tasso, but you would be right. I adore this humble quarter, a place so rich in great food and still not truly discovered. Alla Vecchia Bettola is a popular spot across the square, they offer terrace seating and a Tuscan menu. If you're into pork, try their version served with figs. They are closed from the 12th to the 22nd. Otherwise open Tues-Sat, 12-2:30pm, 7-10:30pm. address: 

34r Via Luigi Ariosto

, 

50124, Florence, 

Italy. Call +39 

055 224158.

Vivanda, a small organic restaurant close to piazza di santo spirito and piazza carmine, I often come here for the healthy lunch menu (M-F), a steal at 12€ for two plates. They offer options for vegan, vegetarian and gluten-free diets. From August 13-26 they will be open only for dinner. Otherwise open Mon-Saturday 12-3pm, 6pm – 12am. address: Via Santa Monaca, 7, 50124 Firenze. Phone: +39 055 238 1208
Essenziale. When it comes to creative Italian cuisine taken to the next level, local chef Simone Cipriani really shines with his eclectic tasting menus in Florence's beloved San Frediano neighbourhood. Luckily for visitors, they will remain open this August with regular hours. Piazza di Cestello, 3R, 50124 Firenze FI
Ristorante Trattoria Angiolino, an Oltrarno trattoria that serves delicious home cooking in my local neighborhood. I like the atmosphere and the fact that they can accomodate bigger groups. Open all of August. Open daily 12:30-3:30pm, 7-11pm. address:  Via di Santo Spirito, 36 R, Firenze. Phone: +39 055 239 8976
Berbere, a contemporary pizza and beer bistro close to piazza carmine. I would consider it less pizza and more "flatbread", but I do enjoy the place and they have some interesting craft beers on tap. Perhaps closed on August 15th. Monday-Thur's 7pm-12am. Fri-Sun 12:30-2:30pm, 7:30-12am. Call ahead. address: Piazza de' Nerli, 1, 50124 Firenze. P

hone: +39 

055 238 2946.
Ditta Artigianale, coffee bar enthusiasts like myself are pleased to note that yes your caffeine is safe this August. Both Ditta's will remain open which means my supply of cold brew with coconut milk can continue. Open 8-12am, on weekends they open at 9am. Praise jesus. address: Via dello Sprone, 3/5/R, 50125 Firenze.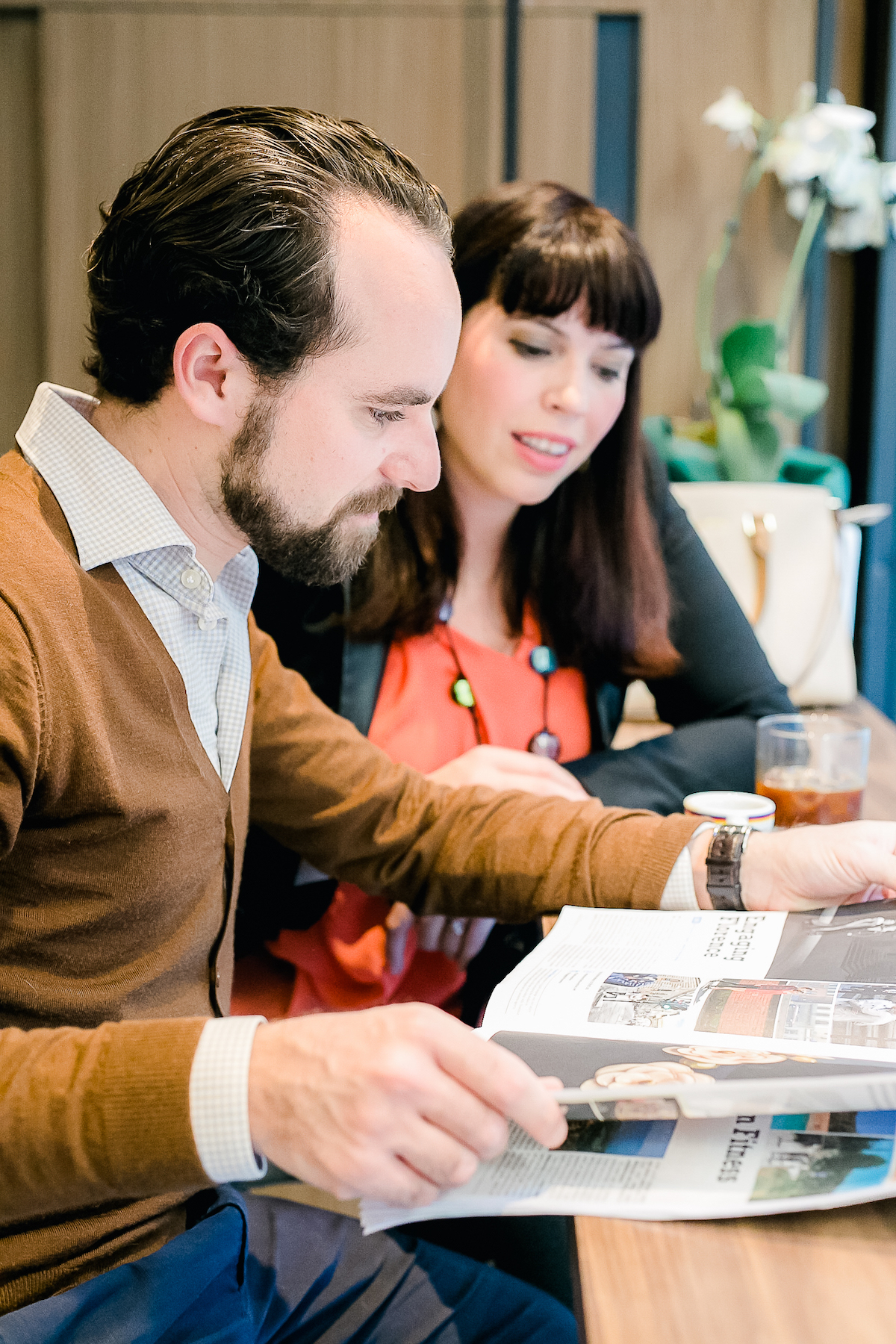 Cascine
Buonerìa: a wonderful spot to enjoy Neapolitan pizza in Florence in a family-friendly ambiance. It's a great place to head to after a dip in the Pavoniere pool in Cascine, they have space for large groups and a nice beer garden. Pizza is really nice too, they are open all of August and on Ferragosto.  address: Via del Fosso Macinante, 4. 12:30-3pm, 7:30pm-late.

Manifattura Tabacchi: This former tobacco factory in the Cascine area of Florence has recently reopened and is an exciting new spot to see a more contemporary side to the city of Florence. The area called B9 is together an arts space, bar, open-air cinema, concert space , small bites. They will be closed from the 10th to the 18th of August otherwise open from 10am-late in the evening! address: via delle Cascine 33, Florence.
https://www.instagram.com/p/BzD4cuTiBZn/
Santa Croce
Club Culinario Toscana da Osvaldo, in Santa Croce, you'd expect the only things to be open are mediocre aperitivo joints and dubious restaurants, but it is not the case. Luckily Club Culinario is staying open this August and you'll find a wonderful variety of Tuscan food, this is a personal favorite. Go for their eggplant parm with smoked Buffalo mozzarella. Open 12-3pm, 6-12:30am. They will be closed from August 4th to the 11th.  Piazza dei Peruzzi, 3R, 50122 Firenze. +39 055 217919. 
Ditta Artigianale, yes this is the original location of Francesco Sanape's brilliant cafe. Located on a constantly busy street in the heart of the historical center. You an also enjoy the free WIFI here too. Via dei Neri, 32/R, 50122 Firenze.
Torcicoda, one part restaurant, pizzeria and trattoria in the Santa Croce neighborhood, I am a huge fan of their pizza (their restaurant is nice too) and luckily for you guys (and well.. me too) it happens to be open all of August. Open daily 12-2:30pm, 7-10:30pm. address: Via Torta, 5/red, 50122 Firenze. Call +39 055 2654329.
Arà è SUD, where you can find a corner of Sicily in the center of Renaissance Florence. They provide a nice offering of Southern Italian treats (pasta alla norma — so good) and Sicilian wines in a cute location near Santa Croce, close to Verde theater. They also offer street food like piping hot arancini, seriously this place is one of my favorites in the city. This August they are open and trust me, this should be a must. Open 12-3pm, 7-10:30pm. Closed Tuesdays. Address: Via della Vigna Vecchia, 4, 50122 Firenze. Call +39 331 217 0926..
The Fishing Lab Alle Murate, fish and smaller options in a space where you will dine with historical frescoes and Roman ruins. What I like about this place is the half-portion options which means you can try more, plus it's the kind of place that you can come at 4pm and order a meal. address: Via del Proconsolo, 16r, 50122 Firenze. Call +39 055 240618. Open daily, 10am-12am.
Il Locale, a fancier option in the Santa Croce neighborhood, here you can get a drink or dine in a building that dates back to the 1200's "Palazzo Tornaquinci", truly a spectacular location that trespasses centuries of history in Florence. Their cocktails are some of the best in town and their fresh pasta is truly delicious. They also offer valet service for customers. Opens at 7pm for all of August. address: Via delle Seggiole, 12. Call +39 0559067188.
Acquacotta, I discovered this place during a failed attempt to eat at the overrated La Giostra restaurant nearby. Thankfully we tried it out because it remains a favorite of mine to this day. Simple Tuscan food with a little twist, I like the comely atmosphere and decent prices. Highly recommend the pigeon (yes I said pigeon) and don't leave without trying dessert. address: Via dei Pilastri, 51-R, 50121 Firenze. Closed Mondays, Open 12:30-11pm. Call +39 055 242907. 
Santa Maria Novella 
Braciere Malatesta, a newly-refurbished bar and grill on via nazionale 36r is open all of august and is one of the cutest newcomers in town. They manage to combine a modern design with traditional Tuscan cuisine. Here you'll find fresh pasta, pizza, vegetarian options and grilled meats. Book a spot in the open courtyard. Open 12-10:30pm. Call +39 055 215164.
Trattoria 13 gobbi, I consider this spot to be a real find even if you'll find yourself dining amongst other tourists. Which honestly, people should really get used to as places like this are popular for good reason. I come here for the steak "tagliata." Open all of August. 12-3pm, 7-11pm. 

Via del Porcellana, 9R, Firenze, Call +39

 

055 284015
Enoteca Vigna Nuova, one of the best wine bars in town is conveniently located near the train station towards Piazza Goldoni. Last time I was there we had a wonderful bottle of Franciacorta and curated bites, enough to make a light dinner. Could not recommend this place more. address: Via dei Federighi, 3/R, 50123 Firenze FI. Open daily 12pm-12am.
Sant'Ambrogio area
Vivo Restaurant, The city's hottest new seafood restaurant promises a daily catch from the Tuscan coast (Orbetello), here you can slurp (or scoop) out fresh oysters, dine on raw red shrimp or ask for the pasta dish of the day. I'm a huge fan, while the place itself tends to be a bit modern for my tastes with a very noisy interior, the food more than makes up for the rest. Open August, except Ferragosto, the 15th and Monday lunch. Open 12-2:30pm, 7:30-11pm. address: Largo Pietro Annigoni, 9. Call +39 

 

333 182 4183. 
Gilda Bistrot in piazza ghiberti, the heart of Sant'Ambrogio is one of my favorite places to take people. It's very much like eating in someone's quirky living room, the tables covered in lace, the colorful cups more like goblets. I'm more partial to their breakfast. They are closed from August 11th to the 19th. Otherwise open Mon-Sat 12-3pm, 7-11pm. address: Piazza Lorenzo Ghiberti, 40-red, 50122 Firenze. Call

 

055 234 3885
Beccaria Neighborhood
La Luna pizzeria, just talking about this place makes me smile. While the pizza isn't the best in town, you have Santarpia to thank for that, they do serve a decent pie and offer gluten-free options. Perfect for a casual night-out with friends. address: Via Gioberti Vincenzo, 93, Firenze, reservations, call +39 055 663810. Open 12-3pm, 7-12am.  
Caffetteria Piansa Gilberti. One of the most notable coffee shops in the Beccaria area, this is the place to find single origin espresso with a story and passionate coffee-experts, not to mention a light lunch menu. They will be closed from August 10th to the 18th. Address: Via Gilberti 51/r Open Monday to Friday 7am-4pm and Saturday 7:30pm – 4pm.
San Lorenzo neighborhood
Mercato San Lorenzo: "Primo Piano" the good thing about the market is that it never closes, at least not the primo piano. In San Lorenzo, it has been nothing short of a success story, a gourmet Italian food market which Eataly over on via martelli couldn't seem to manage to do. Despite the weird temperature balance inside (hot in summer, cold in winter) and crowds, it still remains a place that isn't just wheelchair accessible, but literally has something for everyone. Pizza, fresh pasta, seafood, meat plates, cheese, vegan burgers, lampredotto, wine bar, gelato etc. Open 10am-1pm daily. address. Via dell'Ariento.
La Ménagère, one part restaurant, one part bar, one part cafe with free WIFI, one part flower shop, one part jazz club. Yes a lot happens simultaneously in this cool concept spot in San Lorenzo but you won't find a more instagrammable location in Florence. Personally I am more a fan of their cafe and bar (especially those exquisite desserts). address: Via de' Ginori, 8, 50123 Firenze. Open 7am-2am. (12-11pm for the restaurant).
My Sugar geleteria, yes gelato is officially a food group and I could hardly write about what's open in August without mentioning the majority of my diet during this period, sweet Italian gelato. Owners Alberto Bati and sister Deborah are some of the most passionate, hard-working gelato artisans you'll ever meet. Wonderful sorbet (get the melon!) options as well.  Open 12pm-10:45pm. Closed on the following Sundays July 29th, August 4th, August 11 the August 18th. address: Via de'Ginori, 49/red, 50123 Firenze, Phone: 393 069 6042. 
https://www.instagram.com/p/BVU96mXjcTg/?taken-at=922214017
San Niccolo neighborhood
Enoteca Fuori Porta. This San Niccolo institution has been around for quite some time and offers both inside and outside dining close to both San Niccolo's Gate and the Rose Garden. You can come here for a full meal or simply for their hot, delicious crostoni and an excellent wine list. Open all of August. 12-11:30pm. address:  Via del Monte alle Croci, 10, 50125 Firenze FI. +39 

055 234 2483. 

Beppe Fioraia, one of the few places where you can dine al fresco in a pretty garden in the center of Florence. It's just off the main road that runs from San Niccolo to Piazzale Michelangelo, you'll find Beppe tucked away in the entrance to a local park. They are well-known for their enormous tagliere (meat & cheese boards) and pizza. Call ahead to book a spot in the garden, reservations essential. Open from the 6-12th only for dinner. Closed from August 13th to the 20th. From the 21st they resume their normal hours. address: Via dell'Erta Canina, 6r, 50125 Firenze. 12:30 – 2:30, 7:30pm-12am daily. Call +39 055 234 7681.
Badalì Osteria serves up Tuscan fare in the San Niccolo neighborhood and will be open for all of August, including Ferragosto. Enjoy a vibrant menu of stuffed onions, peperonata, meat and cheese platters, a summer ribollita, pappa al pomodoro and much more. Open for dinner every day including Monday, lunch service also on Saturday and Sunday. address: Via dei Renai, 11r, 50125 Firenze FI. 

Orari:

Telefono:

055 226 4422
https://www.instagram.com/p/Bk-L_CyAB4k/?taken-by=badaliosteria
The Arno beach (and cover photo of this post) is a cool spot for a sundowner cocktail overlooking the River Arno by the tower San Niccolo (which is open during the summer to club!). While I'll be frank and say I wasn't impressed by their food, they do offer aperitivo and lighter dinner options. You stay more for the view. address: Piazza Giuseppe Poggi, Florence, Italy. 10am-1:30pm.
Just outside of The HIstorical Center of Florence (but still worthy of a taxi)
Molo 5 combines street food and live music along the Arno river with local favourites such as Rex, Koto Ramen, Simbiosi, Lampredotto, gelato and even the pizza of Le Follie di Romualdo appearing in this year's outdoor space. address: Lungarno Colombo 27
Florence, Italy 50136
Trattoria "da Burde", When one thinks of sticking to traditions when it comes to Tuscan food, likely they have visited a place just outside of Florence — Da Burde, the brainchild of Andrea and Paolo Gori. A culinary institution since 1901, here you can dig into mouth-watering dishes like bistecca alla fiorentina, il peposo, il cacciucco, il baccalà alla livornese, l'acquacotta alla maremmana and much more. They will be closed from August 10 to the 25th. address: Via Pistoiese, 6/R, 50145 Firenze. +39 Tel. 055/317206. Open for lunch, dinner on Fridays, Saturday lunch only, Closed Sundays.
Coquinarius Fiesole: Since opening I have been here a few times with Nico and friends and we absolutely love their beautiful terrace overlooking the city. Go for the delicious prime (first course pasta dishes) and roasted meats. Great wine options as well. They are open this August and only closed from the 9th to the 15th! Via Mantellini, 2b, 50014 Fiesole FI. Open Mon-Thursday 6:30pm-12am and Sat-Sun12pm-12am.
UtopiKo is just behind the ex-Obihall along the Arno river and has just been inaugurated this year as an eco-friendly cultural space for live music, concerts, and cocktails! address: Via Fabrizio de Andrè. Open until September.
Caffè Desiderio is a great restaurant in nearby Settignano under the helm of Michele and Francesca, two very kind people that source quality ingredients (they also have a kickass burger) that I discovered thanks to Emiko Davies. Get the local meat and cheese platter! They also have an impressive wine list. address: 

Piazza Niccolò Tommaseo, 5r, 50135 Settignano FI, 

Telefono:

055 697687. This August they will be closed from the 9th to the 27th otherwise they are open for both lunch and dinner service. Hot tip* go to the circolo just a few doors down for a spritz before or after! 

Ristorante 588 at Borgo i Vicelli, this recent find an easy 25 minute drive from Florence in the comune di Bagno a Ripoli made me a very happy woman. An outside eatery set in the backdrop of a quaint Tuscan agriturismo, we dined poolside, enjoying an array of farm-to-table delights. This is the kind of place that doesn't make you wear flowy tops to hide bloat, Chef Andrea's menu is light and memorable — imagine an array of vegetables with a soft tomato broth, or the most perfect had-moon ravioli stuffed with fresh mozzarella cheese and topped with a basil leaf so fragrant Bocelli would have teared up. All teamed with interesting extra-virgin olive oils, just ask! My advice is to call ahead as they often host weddings and events here ***Sundays ask about pool and spa entrance along with Sunday lunch! Open all of August, closed Tuesdays. address: Via Roma, 588 – 50012 Bagno a Ripoli, , Tel: +39 055 699003.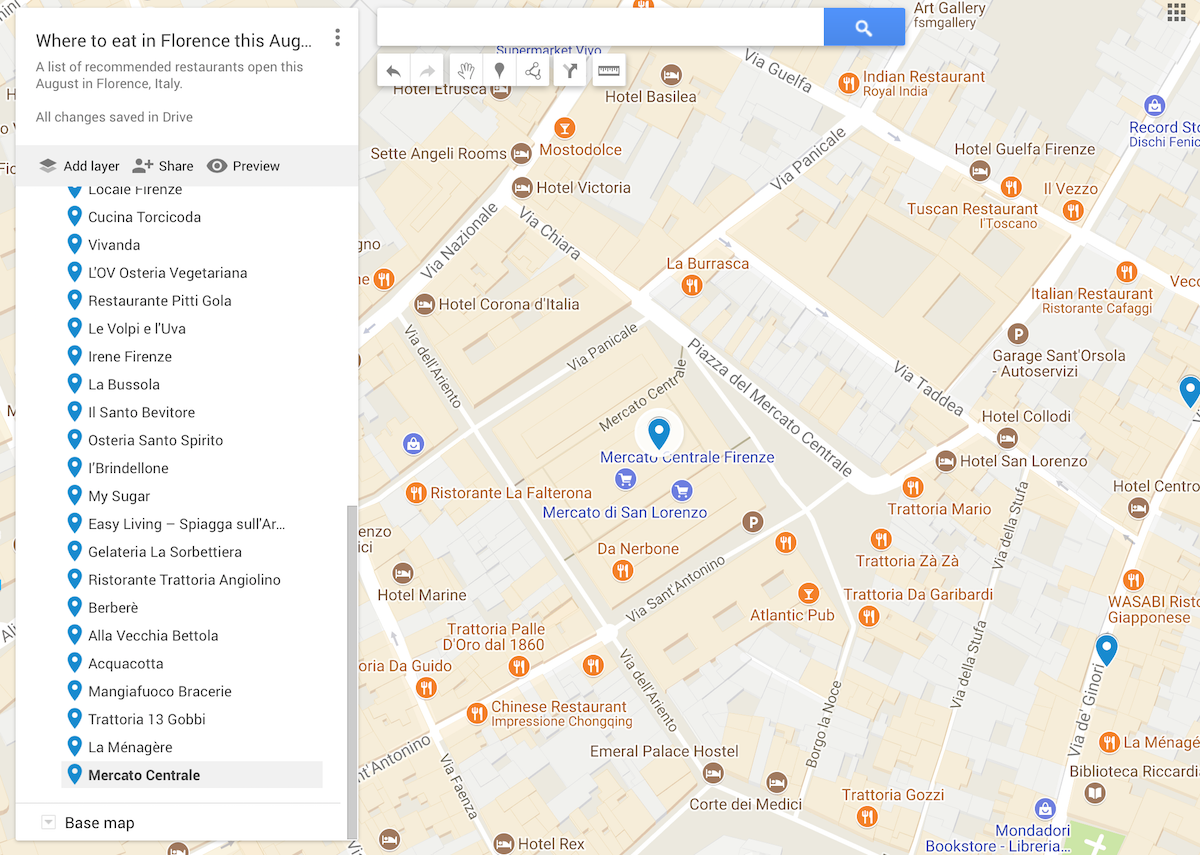 SaveSaveSaveSave
SaveSave
SaveSave
SaveSave
SaveSave
SaveSave
SaveSave
SaveSave
SaveSave
SaveSaveSaveSave
SaveSaveSaveSave
SaveSave
SaveSave
SaveSave
SaveSave
SaveSave
SaveSaveSaveSave
SaveSave
SaveSave
SaveSave