It is quite hard to believe that Italy, in phase two, is slowly starting to come out of the darkness that was March and April.
May has brought a lot of change for us residents, positive to be sure but caution remains the name of the game here.
There is talk of encouraging a more sustainable, kinder Florence in the future in regards to tourism and daily life, our mayor Dario Nardella has launched Rinasce Firenze, a citizen-based model to collect ideas based on focusing on the city's social fabric, economy, services management and the use of public and private spaces, more of which you can read here. I'm keen to read more and possibly be part of that conversation. 
For now, residents have now since emerged from their homes, a little weary at first and ultimately grateful for the ability to walk without limits, see friends and loved ones, all while adjusting to the ongoing rules of mask-wearing, social distancing.
Businesses have suffered tremendously and still continue to do so – which is why when I hear about interesting initiatives taking place around town, you better believe this girl is going to share them.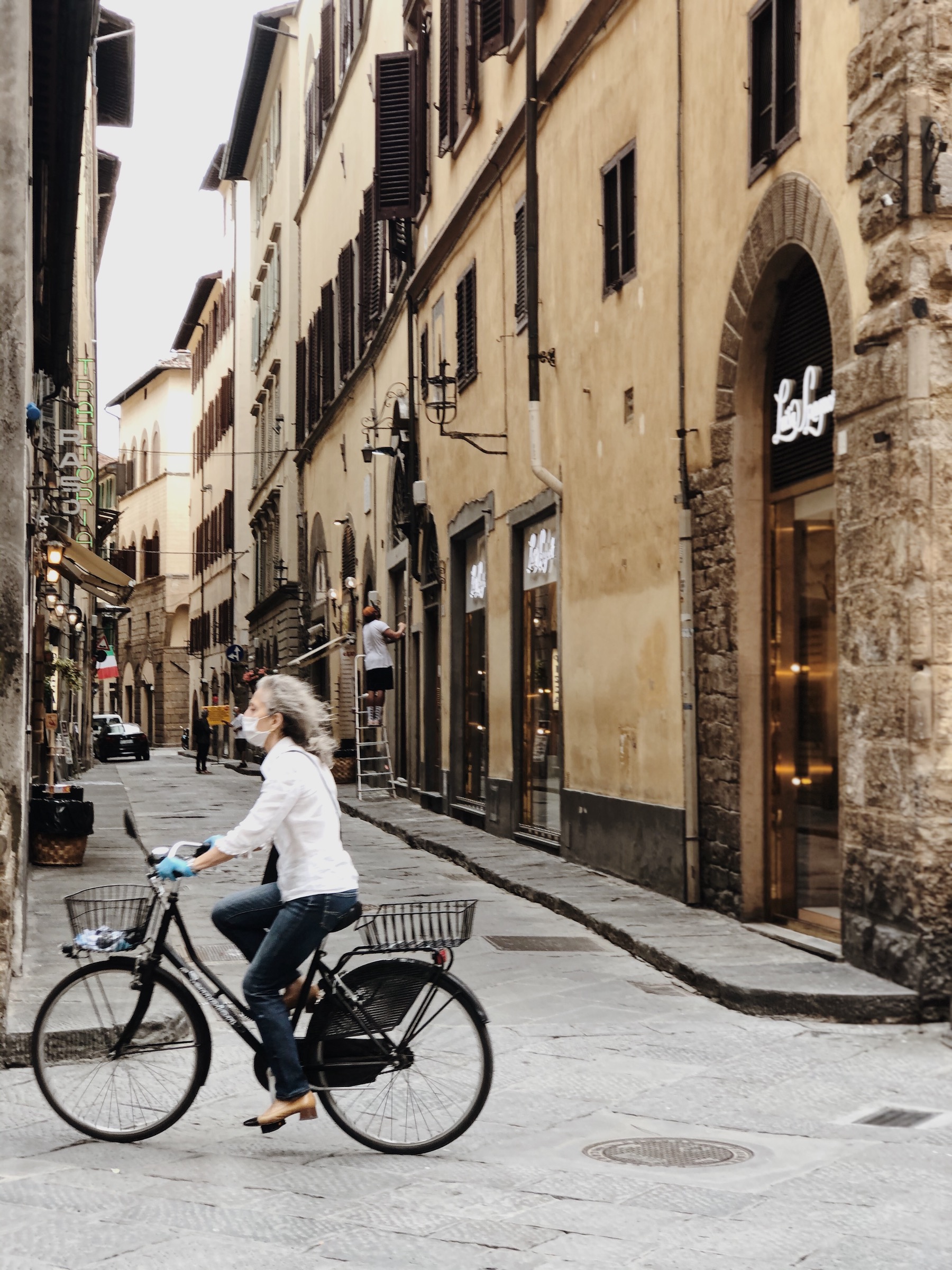 Recently, I have together with Nico picnicked in a beautiful park in the hills of Signa, dined poolside in the Bagno a Ripoli countryside and enjoyed a romantic aperitivo on a private balcony overlooking a gorgeous sunset, and these are all things anyone can do if booked ahead.
Many of these places have had to pivot their business model to accommodate the reality that is massive cancellations and a lack of guests, leading a few to come up something creative to attract locals and that is definitely find worth celebrating.  I am well aware that many people are uncomfortable dining indoors right now which is why I chose ideas that are all outside and of course whom are required to abide by Italy's strict governmental guidelines. I also invite you to have a look at this list of outdoor dining establishments in Florence that could be additional options. 
Residenza Vespucci: Sunset Aperitivo overlooking the Arno
Residenza Vespucci is a quiet B&B on the banks of the Arno, adjacent to Piazza Goldoni on the first floor of a stately palazzo with views overlooking the city. Normally filled with guests exploring the city, Francesco the owner, came up with the idea with friends to offer a private, intimate aperitivo experience on the beautiful balconies of Vespucci's rooms adjacent to the Arno and the piazza.
Imagine sipping bubbles with your loved one or a friend in the safety and seclusion of your own private space and private use of the bathroom. The cost is a very reasonable 45€ per couple that includes a bottle of Franciacorta and aperitivo Nibbles (extra bottles available at an extra cost of €30 per bottle).
To book – send a WhatsApp message to Francesco at +39 334 234 5172 – giving your name and number of people in party. Reservations are open until 3pm each day (after this time please call to check availability) and guests need to arrive 30 mins before Sunset (around 8pm). Payment is due on arrival. Regarding the spaces available: there are three balconies exclusively for 2 people.
One balcony can hold a maximum of 6 people positioned in 3 couples or can be reserved as three separate couples. Masks to be worn until you reach your private space. Staff will prepare all refreshments according to Covid-19 regulations and will be brought to your private space, guests are permitted to open and serve themselves (again part of Covid-19 safety).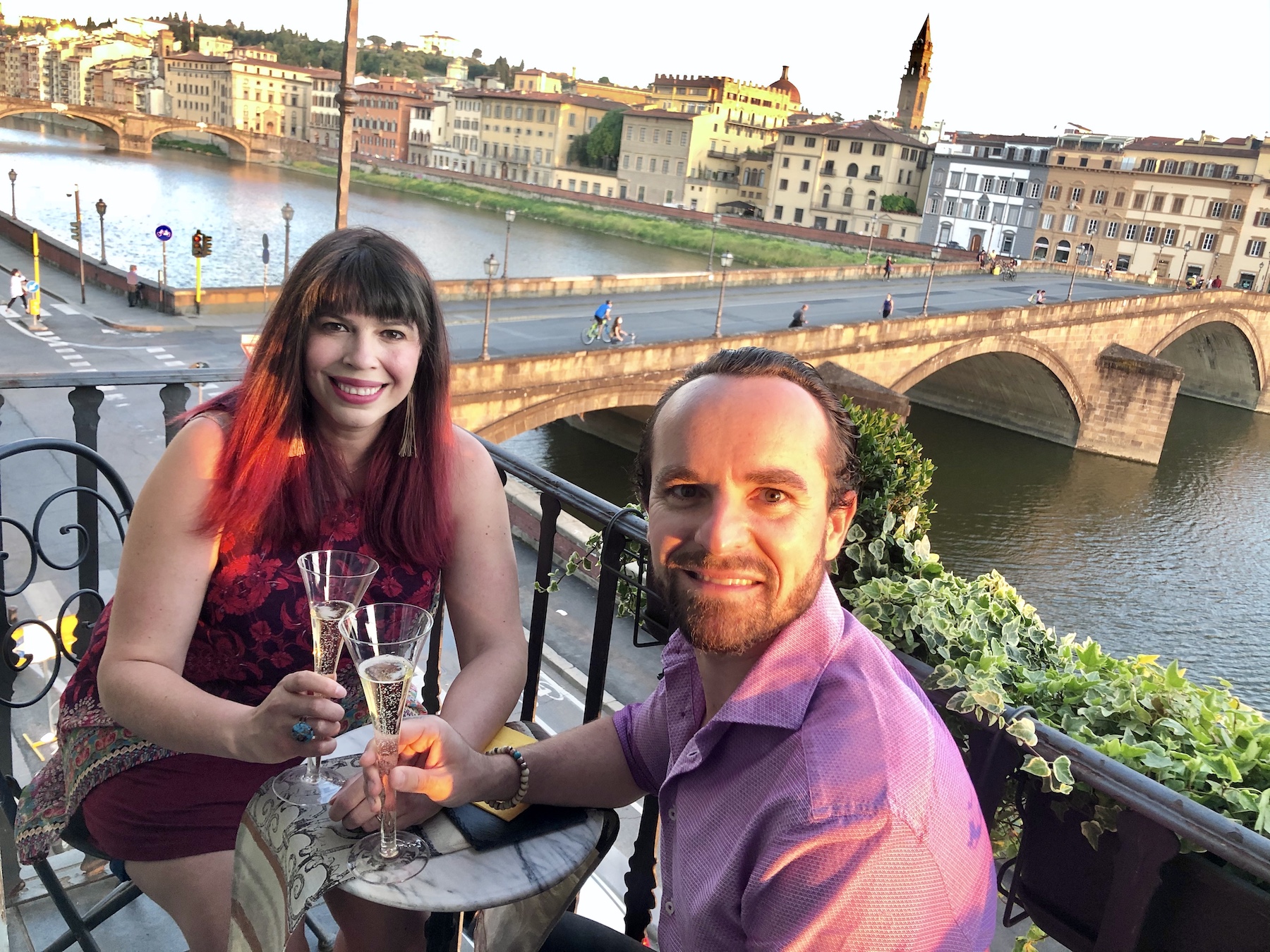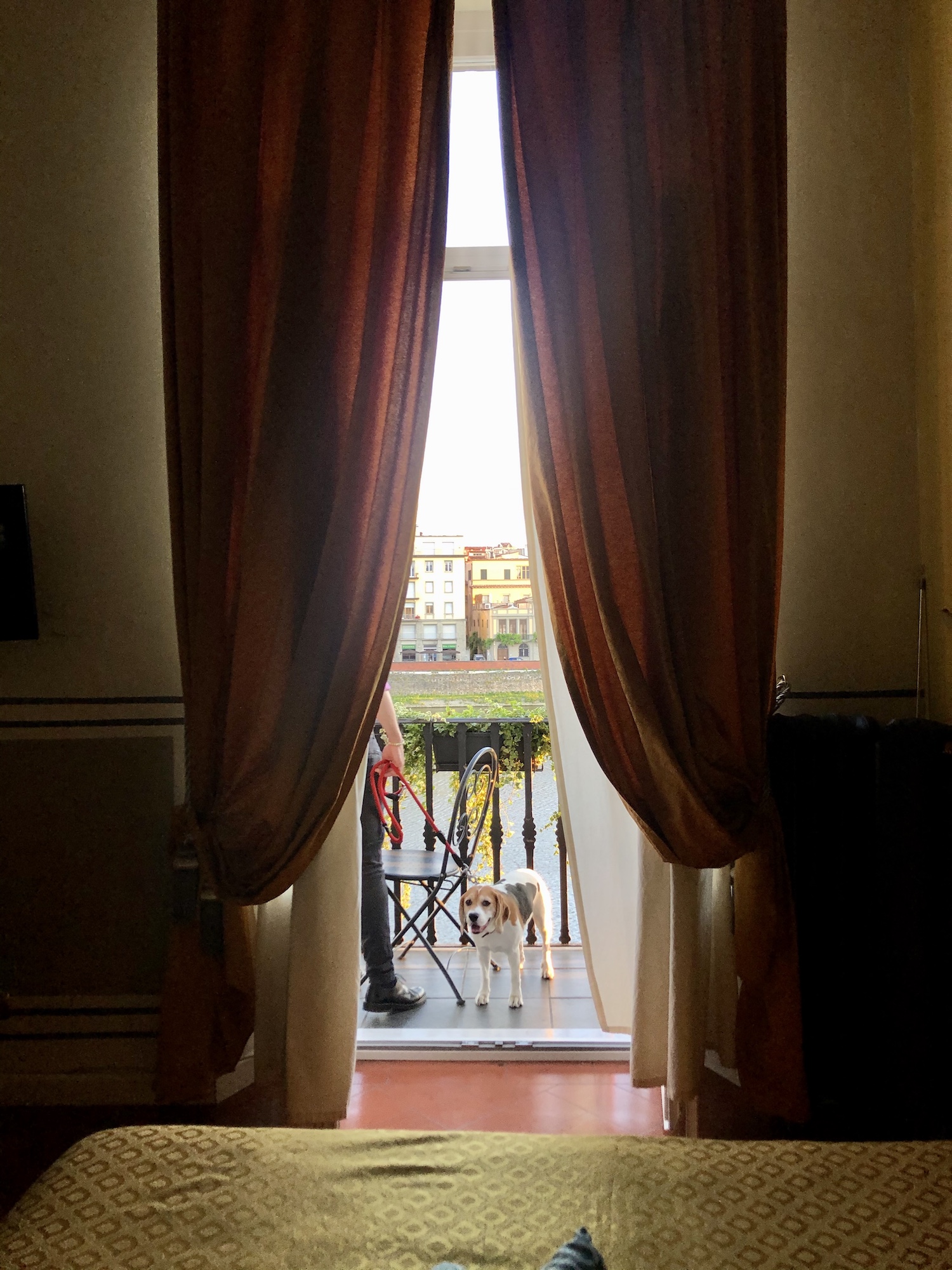 Borgo i Vicelli – Poolside Lounging and Gourmet Casual Dining
Borgo I Vicelli is a relaxing country resort in the Tuscan hills (in Bagno a Ripoli), an easy half hour from Florence, a place that is near and dear to this girl's heart. Not only for its incredible on-site restaurant Al 588 with Andrea Perini, one of the best chefs in Tuscany, but it also happens to be the place where Nico surprised me with a birthday party last summer with my closest friends. 
I'll never forget that lovely weekend lounging poolside and enjoying what is in my opinion, the perfect oasis in the countryside that isn't a long drive from Florence. As phase two continues to see Italy reopen they are now offering some fabulous ways to enjoy a safe, fun and delicious experience at their resort this Spring/Summer.
We went for lunch last weekend and it was utter bliss to be able to enjoy a lovely lunch and nap by the pool as a light breeze enveloped us all. Reservations needed for any of the activities mentioned below. Just email [email protected] or give them a call at +39055699059 
Options include
#DayPoolUse – includes a light lunch by the poolside and access to umbrellas and sunbeds for the day: price is €100/120 for two people – all inclusive. This is only from Monday to Friday.
On Saturdays, they are offering #lunchmusicethehills including a poolside pranzo with an eclectic smaller menu and the chance to relax at the property after. You just pay the price of your meal! 
Sunday is a special day which offers a little something for everyone. You can reserve a picnic bag for 35€ (includes appetizer, gourmet panino, chips, dessert and water or a pizza version (same price) which includes gourmet pies from their wood-burning oven, water, beer and dessert. From 6pm, tapas & cocktails are on offer. There will also be an on-site market selling Made-in-Italy products (think leather accessories and locally-made gin).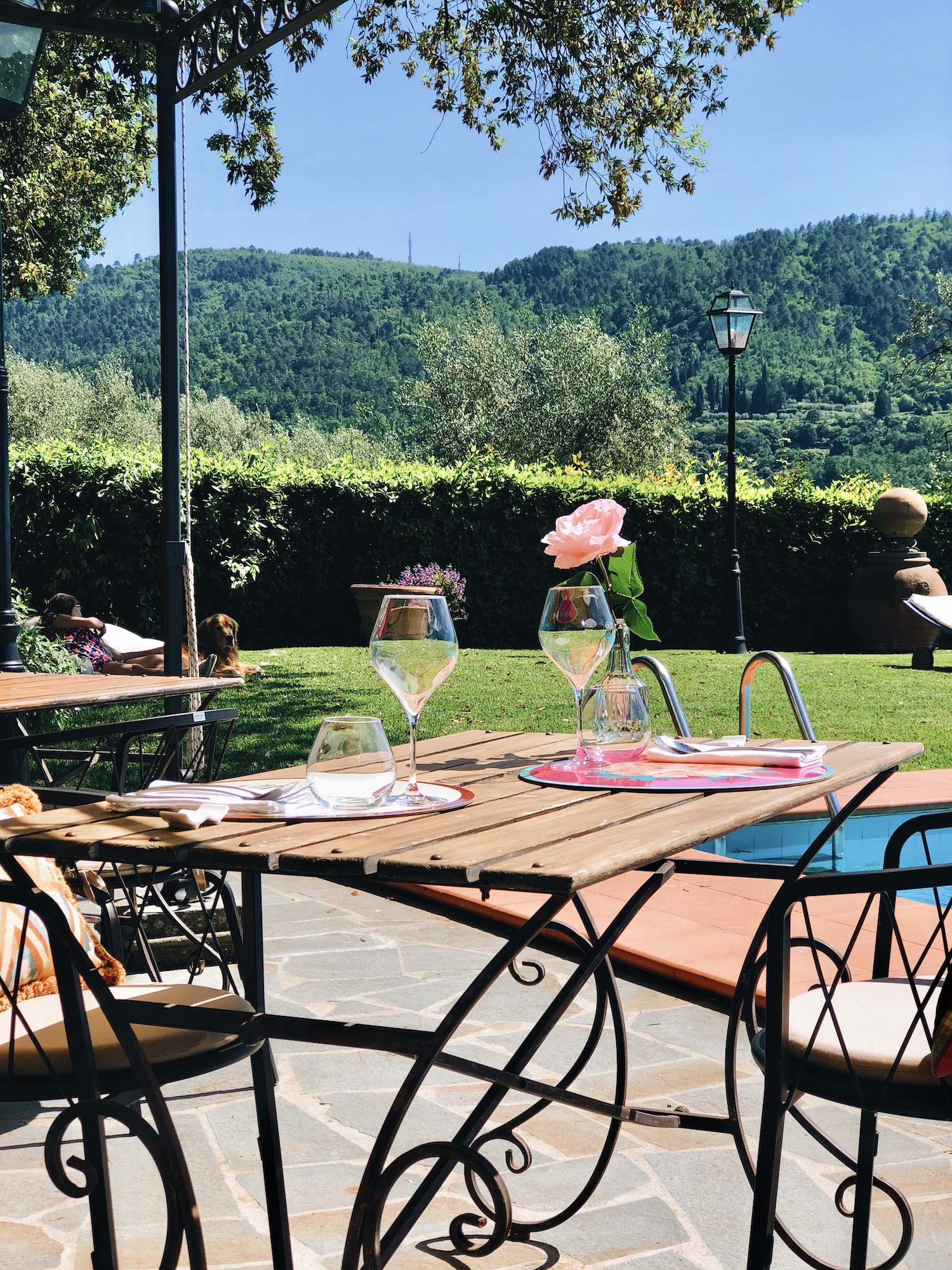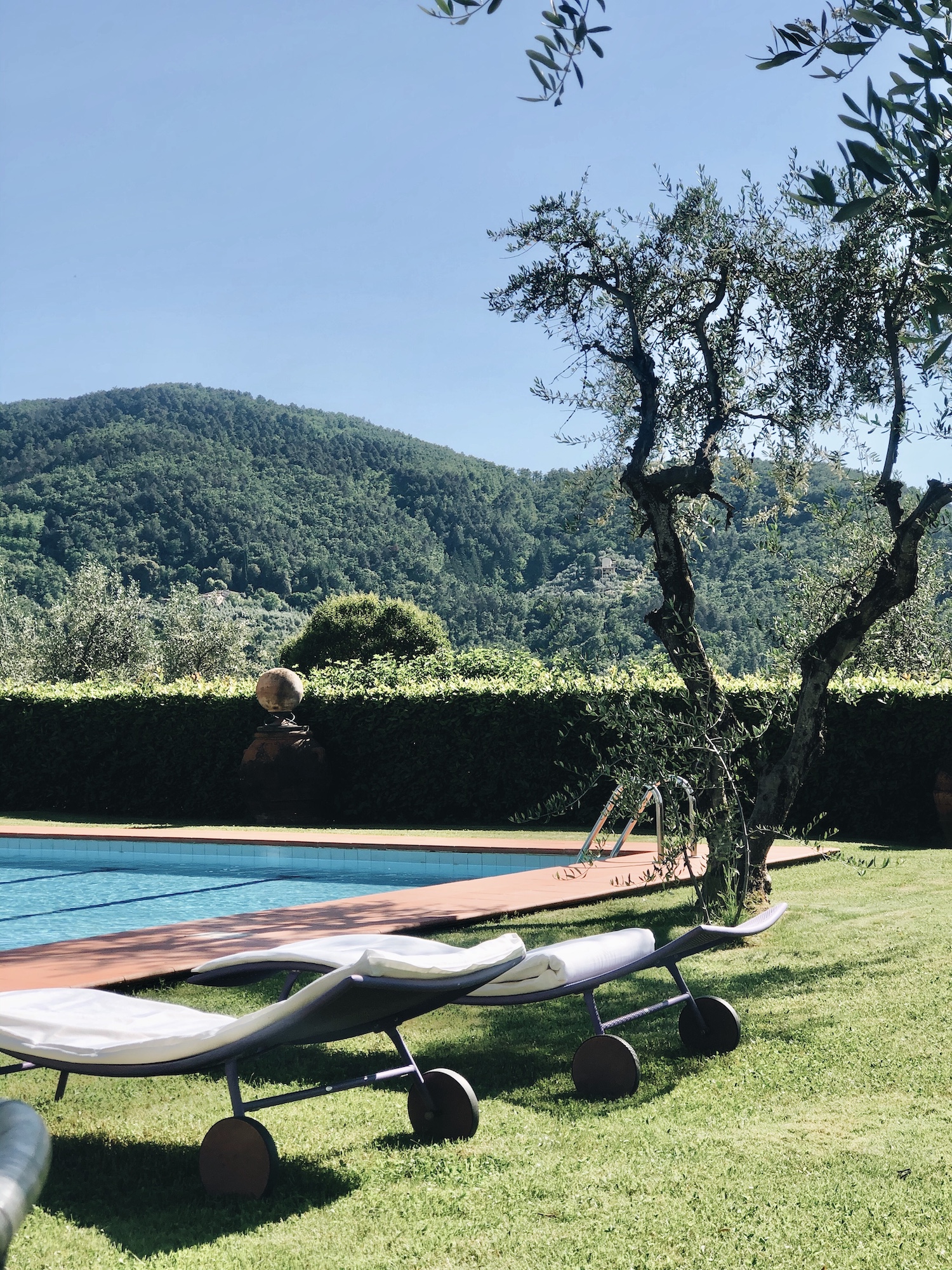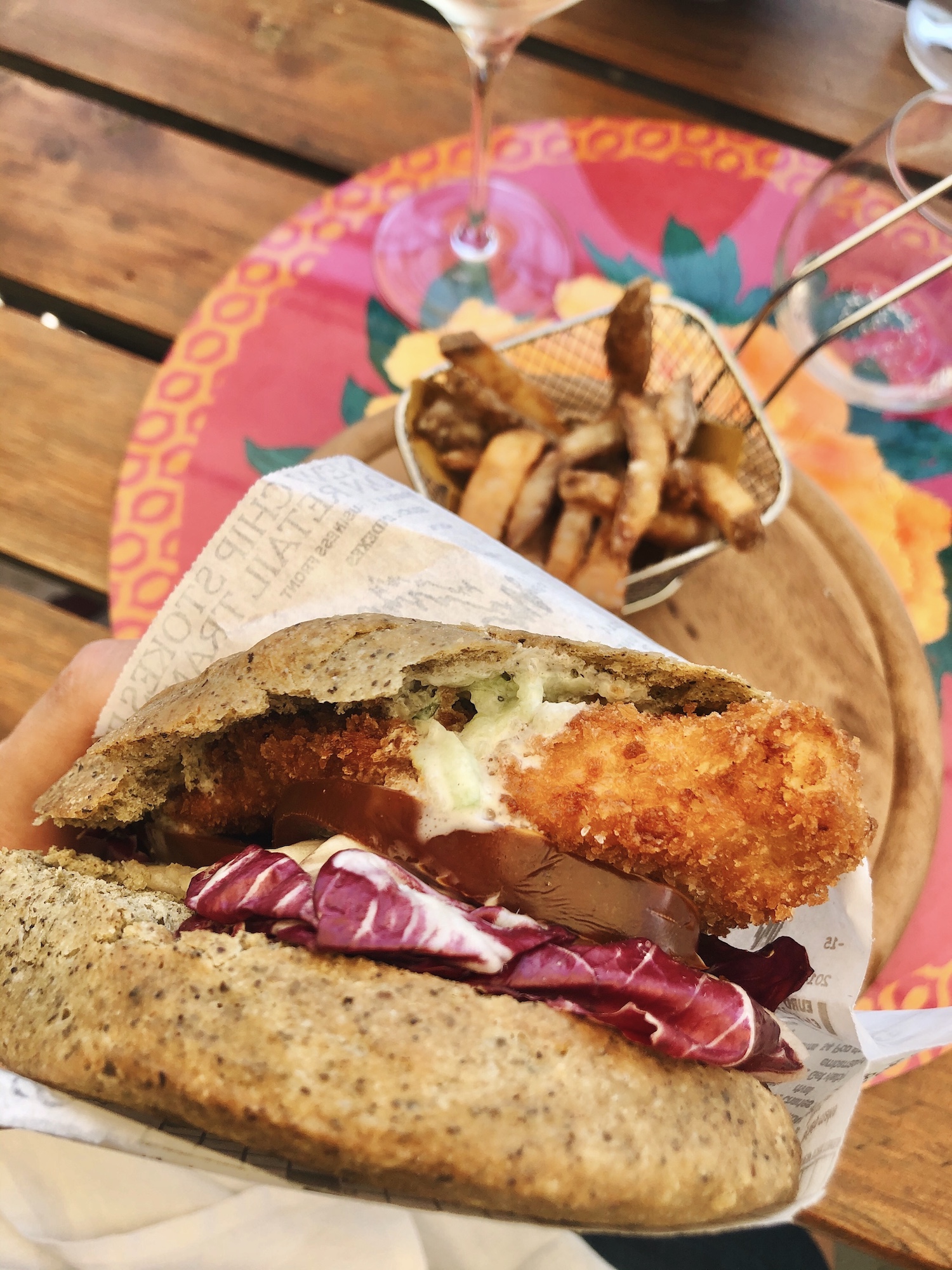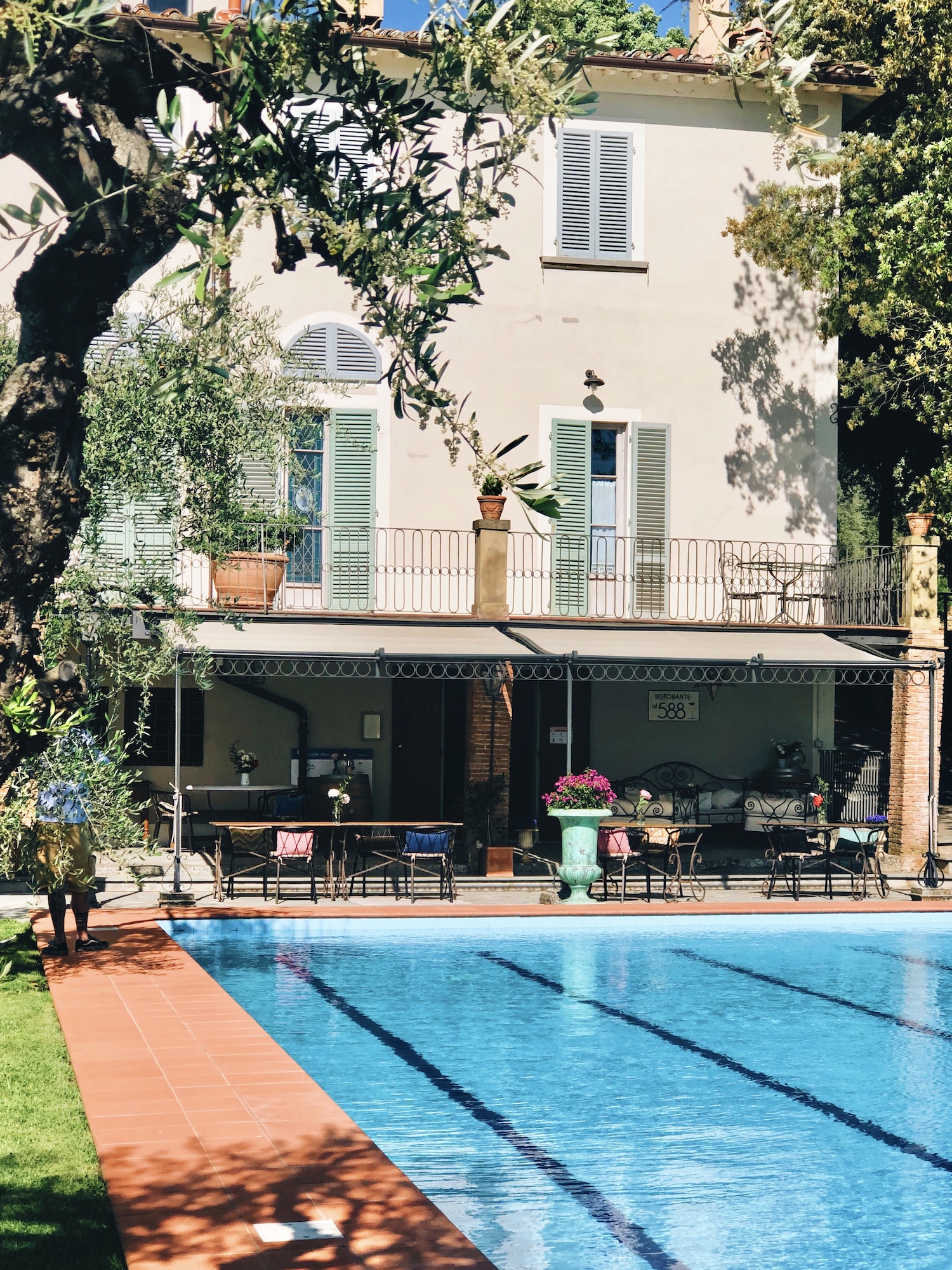 Il Nugolo – A Romantic Meal in Giardino Corsini
This restaurant was set to be one of Florence's hottest new favorites before Covid hit and like everyone else in the restaurant business these new owners have been hit especially hard.
We were lucky enough to get take out from them during the lockdown but what is really exciting me is this new option they on offer (literally just happened to see this last night) where you can enjoy their menu inside the majestic Giardino Corsini (via della scala 115 Firenze), which is normally closed to visitors for three nights this June, the 11th, 12th and 13th.
The menu is fixed-price at 55€ which includes an aperitivo and cocktail upon arrival, first course, second course and dolce (you can see the menu here).  Wine is extra. Reservations are mandatory, contact them at [email protected] or by calling/messaging +39 346-4733471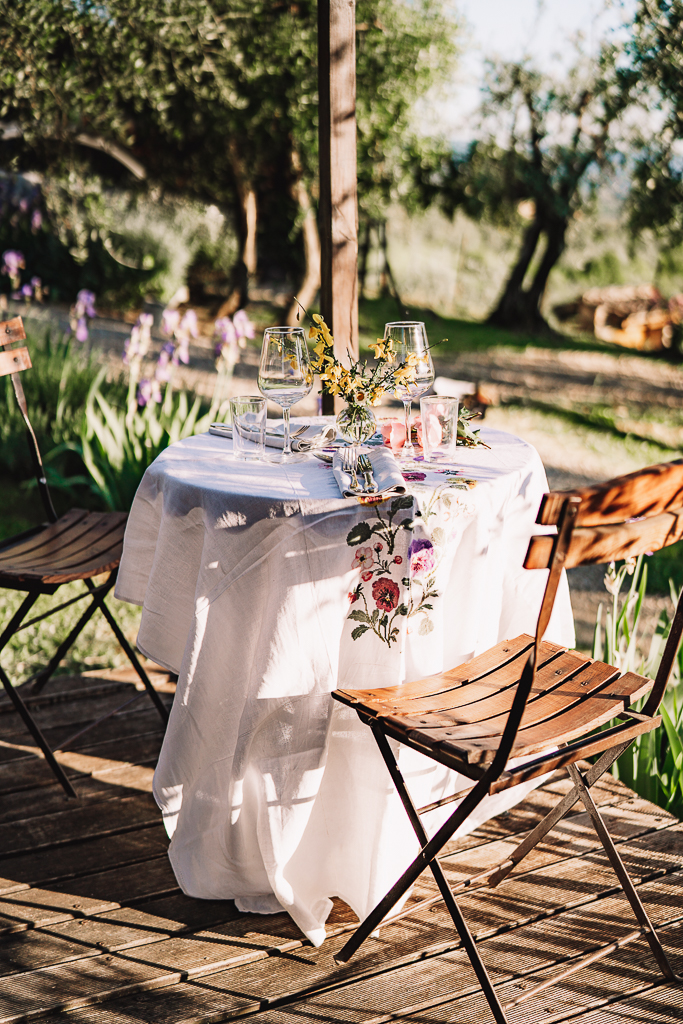 Sunday Picnic in the Park – Villa Castelletti
Imagine a park of your dreams with sloping verdant lawns adjacent to a lovely lake and shady trees all beckoning you to stop, put down a blanket, and stay awhile. The English-inspired gardens designed by Lady Wilson of Villa Castelletti in Signa offer exactly that. 
This majestic place is now open to the public every Sunday with a special formula for families offering a picnic pack lunch from the on-site restaurant Quercia di Castelletti along with a map of the garden allowing people to safely spread out and find a spot within the 12 acres of space to call home for a few hours. Fishing is also available if booked in advance. The picnic costs 25€ per adult and 15€ per child, you can find the menu and more info here.
The icing on the cake are the fascinating guided tours of the historic villa every half hour from 2:30pm. To book: email [email protected]., La Quercia di Castelletti, via di Castelletti 7, Signa (Firenze), tel. 055.0763602 – 8735073.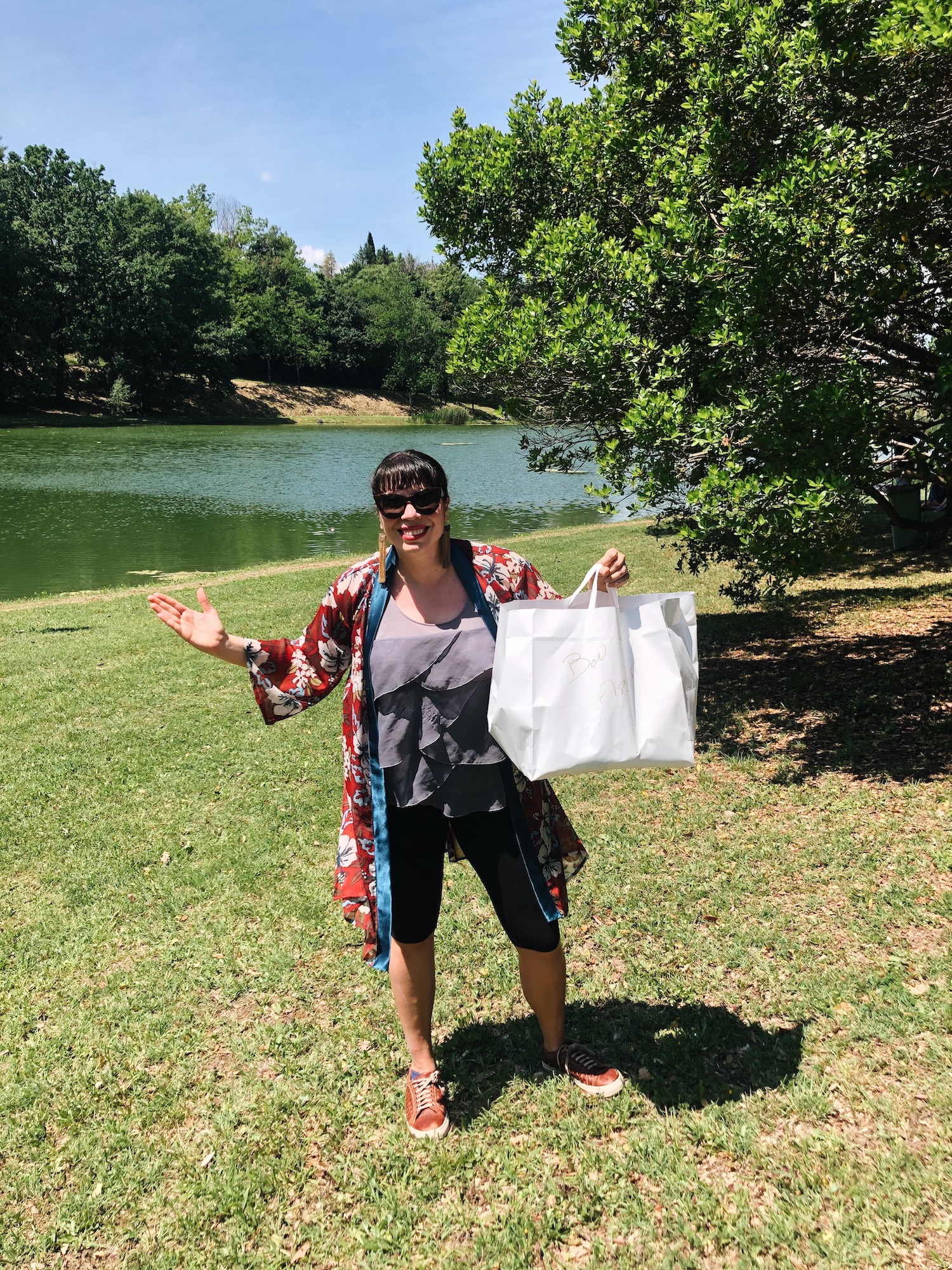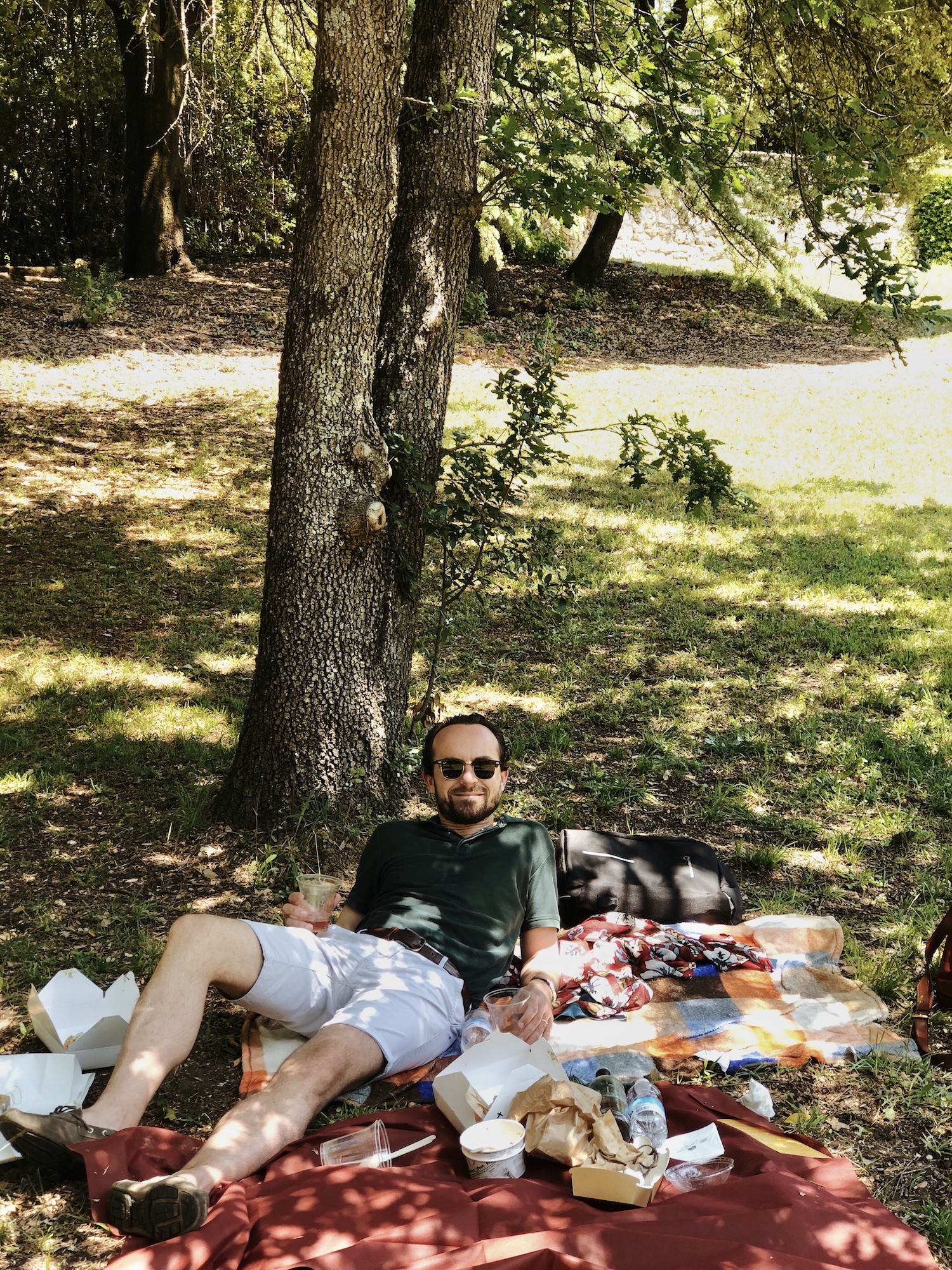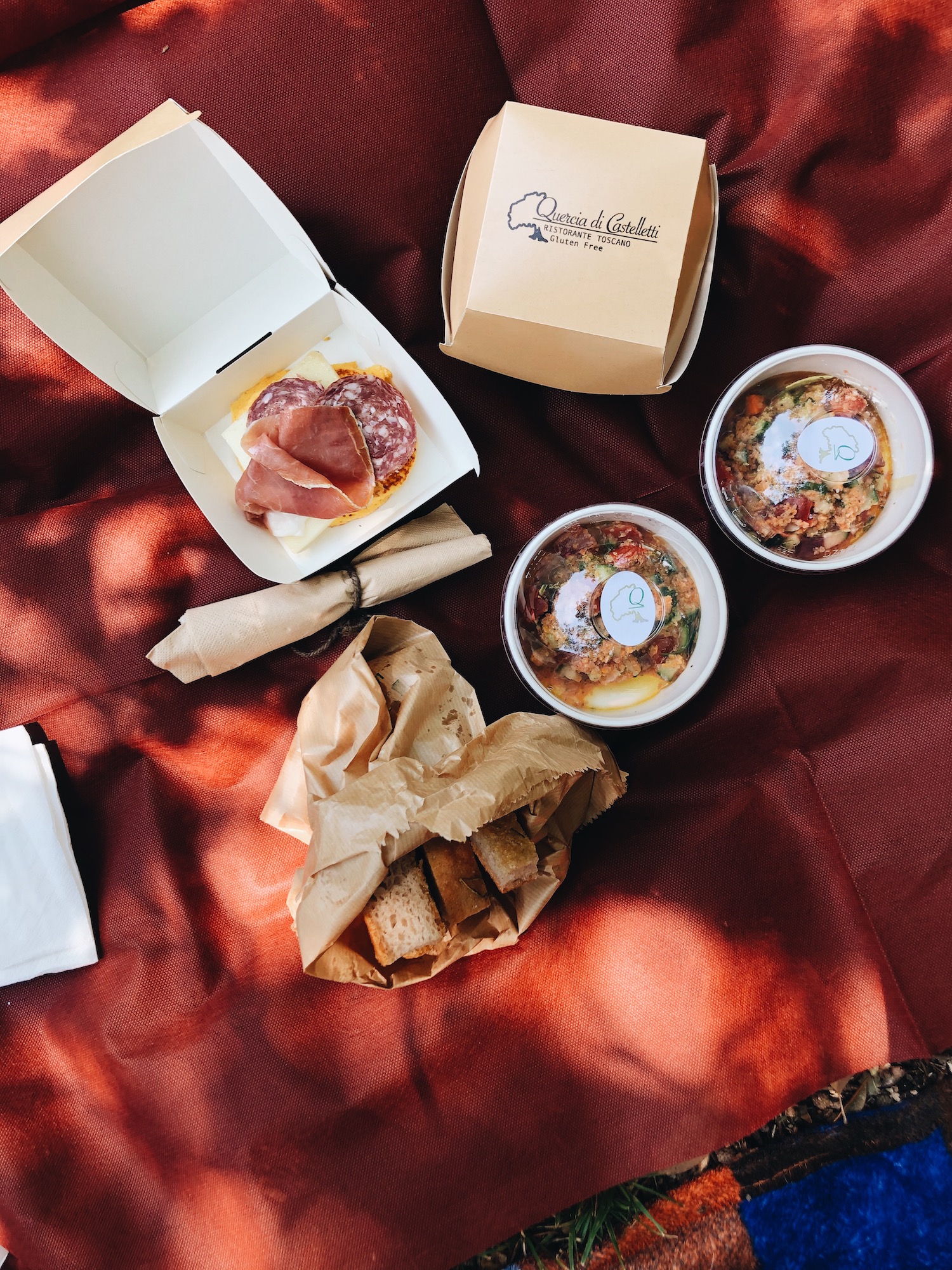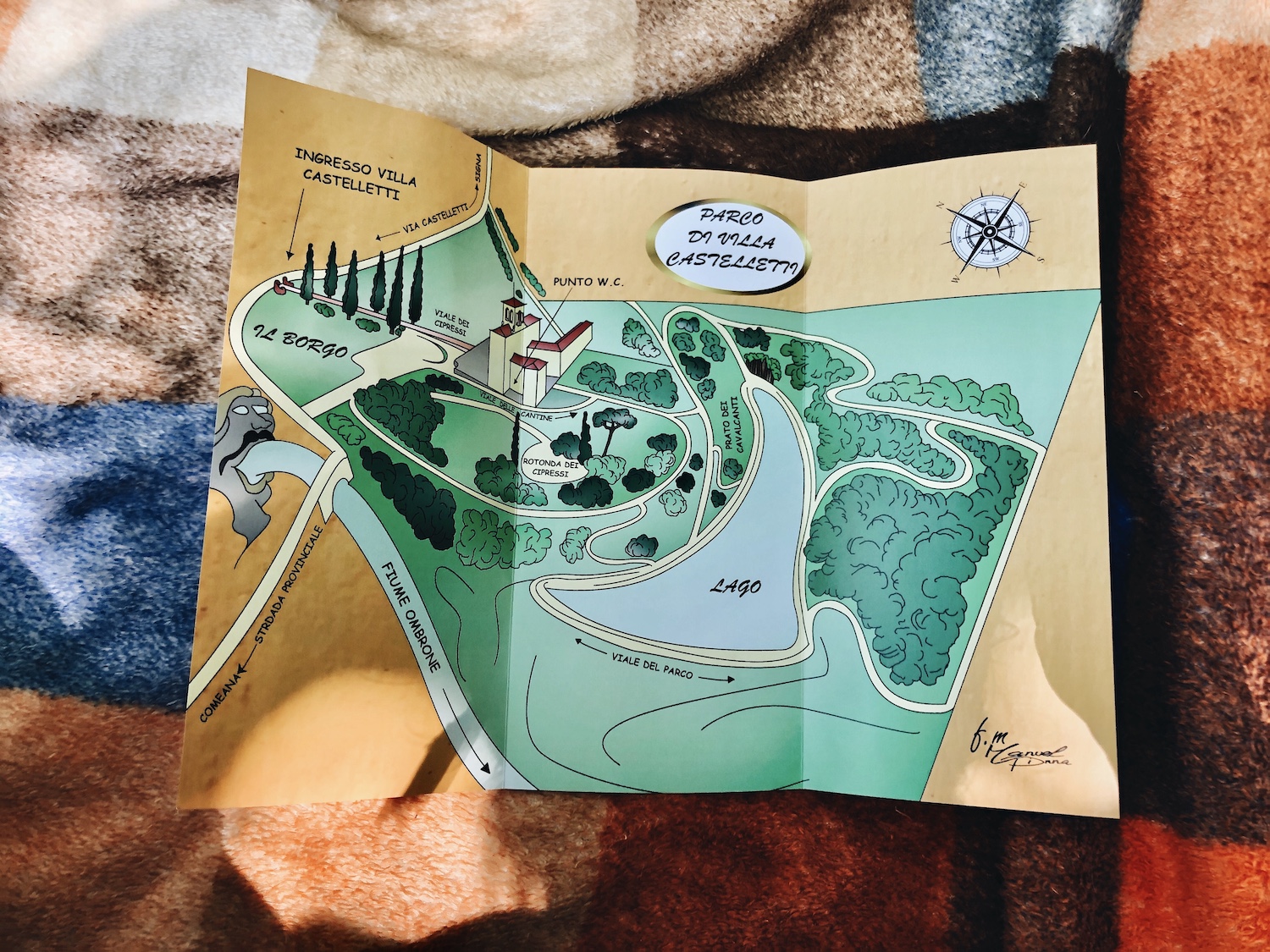 Also Don't miss:
Enoteca Pitti Gola e Cantina has opened up their wine bar and restaurant directly in front of Palazzo Pitti at 6pm nightly (closed Tuesdays) with several well-places tables outside facing the majestic ex-Medici palace. Reservations highly recommended! 
Also worth knowing: The Four Seasons Hotel in Florence will be reopening on June 19th, including the chance to dine at their Atrium restaurant and terraces while on the 27th of June they will offer a "brunch at home" service where you can get a sweet and savoury bounty delivered to your home. They are also offering private dinner access to their large park. Families and couples with plenty to spend can also opt in to enjoy the Hotel's standalone Villa Garden Suite for €4,000 a night, once the greenhouse of the Renaissance palazzo, now an entirely refurbished private Suite, immersed in the greenery of the Hotel Garden. While guests sunbathe in their private garden or relax by their plunge pool, Chefs will take care of preparing their favourite recipe to be served on their terrace, including picnic and barbecue options.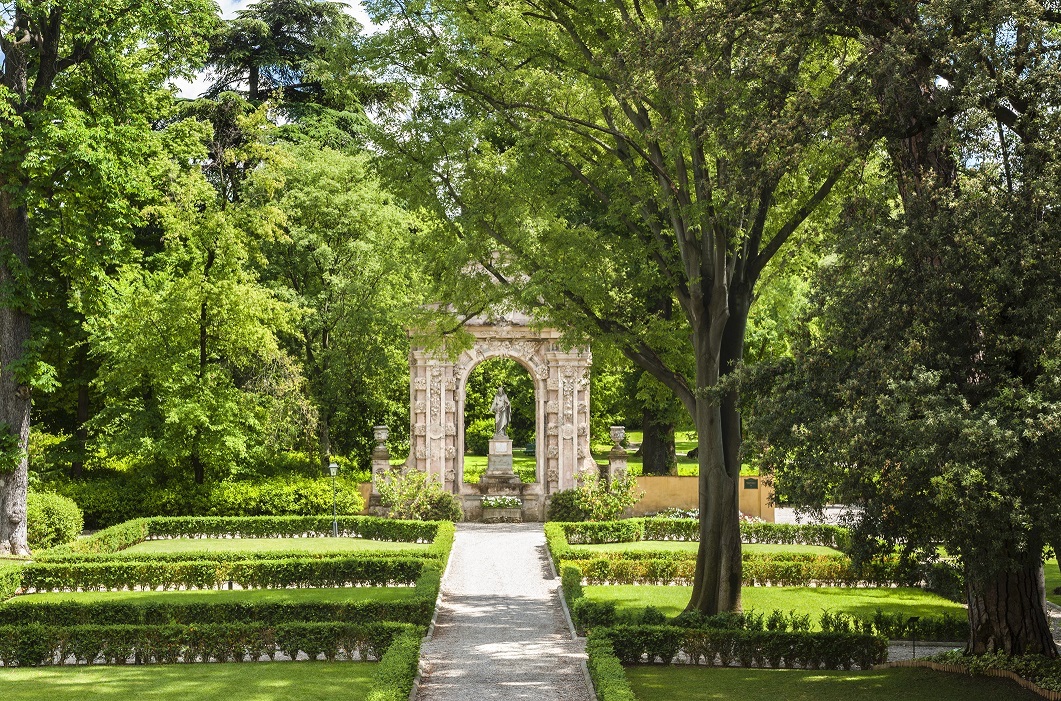 For members of Teatro del Sale, you can enjoy lunch for 20€ (30€ for dinner) at Trattoria Cibreo (excusing drinks. Also Cibleo, Fabio Picchi's Tuscan/Asian restaurant in Sant'Ambrogio, is offering an interesting formula for takeaway set menus of his creative fusion dishes for 25€/35€ respectively for several courses.