Summer has arrived in Florence but this year is like none before.  
Normally my daily routine this late in June is to wake up far earlier than I normally would in order take Ginger the beagle out for a walk in the city centre before the heat starts to make walks less pleasurable for us both with the added bonus of enjoying the city to myself before it gives itself to throngs of tourists. This year as we all know is very, very different as the coronavirus pandemic has literally taken over the globe. 
Except for the odd weekend when locals come to rediscover their city from the suburbs, it otherwise remains quiet, slower, like the Florence so many people have loved to tell me over the years that used to exist. There are rarely lines in front of museums and no groups between the Duomo cathedral and the baptistery taking selfies or following their tour leader to the city's next attraction. 
Of course the feeling of being in a calm Florence comes with a (high) cost. 
Many business owners are struggling to survive and are still waiting for state-backed bank loans. Meanwhile, thousands of workers are yet to receive payments owed as part of the Cassa Integrazione and invoices for many of the country's self-employed remain unpaid. Yes there was the 600€ bonus which I received as well as a Partita Iva holder but then just a few week's later I had to pay it back and then some as an IVA/INPS payment arrived. Everyone I know is affected in one way or another and asking someone "how are you" results quite often in a sigh and a shrug. 
As for the question whether Italy has reopened, yes, but not to everyone. 
From writer Tamara Thiessen for Forbes:
After four months of travel bans, Europe will soon officially be open to visitors from at least 14 countries. Not the U.S. Nor Brazil and Russia. But Australia, Canada, Japan and South Korea yes.
After much debate, particularly over criteria for inclusion, the final list of approved countries should be revealed early this week. EU officials wrangled again on Friday over which countries will make it on to the list, and those who will not.
According to Le Monde this resulted in a list of 14 countries who'll get the green light to Europe travel from July 1. The list is to be reviewed every fortnight, as Europe's international tourism comeback gradually unfurls. No doubt it will steadily be expanded upon.
There is plenty of talk in town in regards to what the future will be like in Florence and more importantly how to strike a healthier balance for life in the city for locals as well as visitors. Last year we spoke about sustainable travel and limiting the impact of mass tourism in Italy's busiest cities while now it is almost impossible to imagine life even a few months ago, much less a year or two. Slow tourism we're looking at you to be the "new normal" moving forward.
How do we get people to stay longer, more sustainably, and encourage them to go out of their way to support local artisans and businesses explore smaller museums and also make it a city where residents are happy as well. Not pushed out of the local rental market, for example, or having to rely on precarious employment that doesn't provide enough to survive.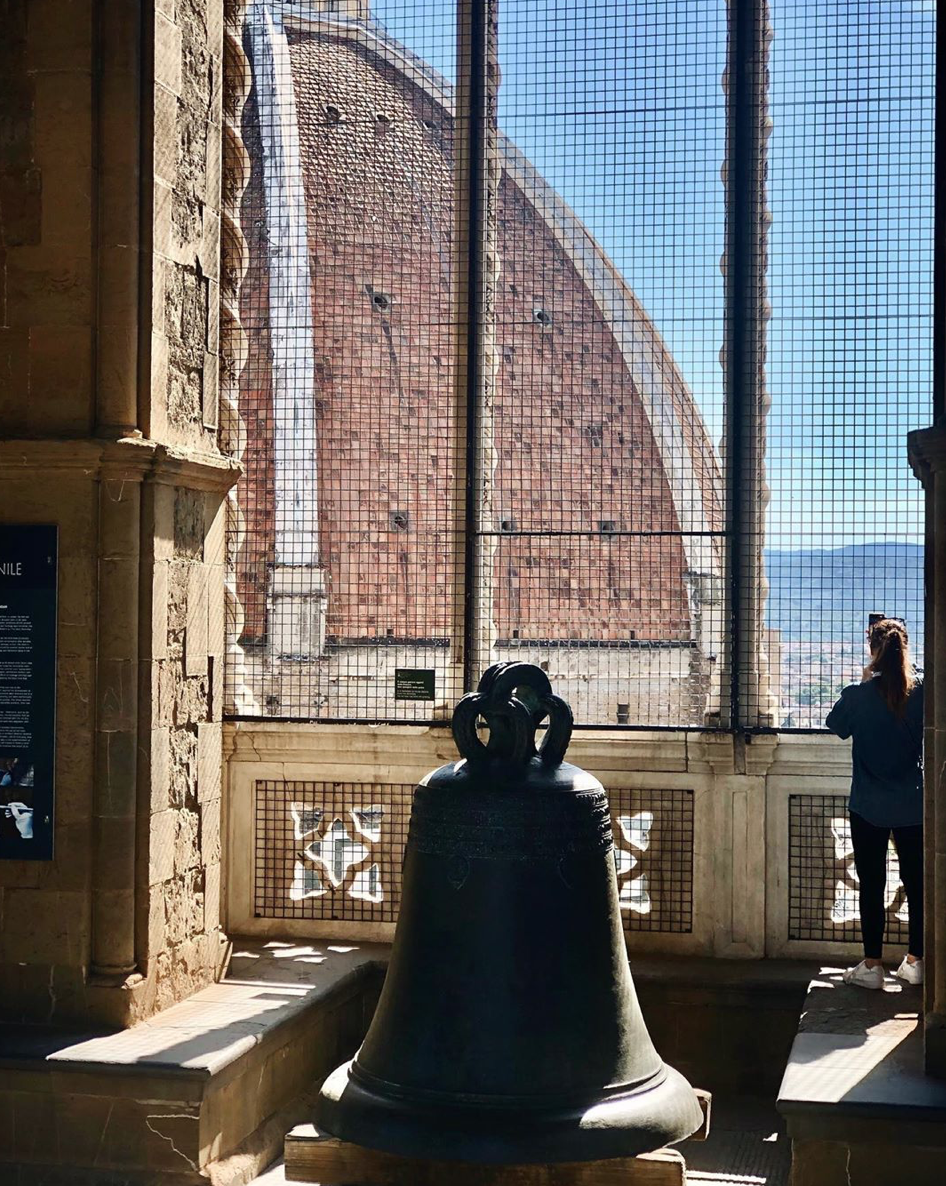 Want to talk about the future of Florence and what's next? 
Simon from the British Institute of Florence has decided to host a "Firenze Now!" special panel discussion about the future of Florence and ask "what's next" this Wednesday, July 1st, at 6pm on Zoom. 
As per the theme: in a major speech at the end of May, Dario Nardella, the Mayor of Florence set out a vision for the socio-economic reconstruction of Florence following the devastation of the COVID-19 crisis:
The challenge is to embrace this moment as an opportunity…to devise and create a new model of social and economic development for the city, which holds together its more traditional vocations of culture, art, tourism, industry and manufacturing with renewed functions as a smart city, whereby artisan workshops, biotechnology, modern enterprises, infrastructure connecting and supporting businesses, research and professional training centres, selected tourism and high technology can co-exist and fuel one another…  The Florence of the future must be more intelligent, inclusive and greener.
Four local internationalists discuss what this challenge means for the city and how it can be constructed
John Hooper, Italy correspondent for The Economist
(me) Georgette Jupe, editor and blogger Girl in Florence
Morgan Fiume, digital entrepreneur
Marco del Panta, Special Adviser to the Mayor for International Affairs and Higher Education
The Chair is Simon Gammell, British Institute of Florence. Audience interaction is very much encouraged, as we explore the ways to build a better Florence for everyone.  Please come prepared with your questions and thoughts on these issues and feel free to comment on this post here as well. I, for one, am curious! 
Register here to participate:   
 https://us02web.zoom.us/webinar/register/WN_wikddzpRSRuqXKFdUjnOKA
Firenze NOW! will run as a Zoom Webinar for the first 100 participants;  others can join via a live stream on Facebook, and participate through the comments chat.
We request that you make a donation (however much is comfortable for you) if you wish to participate in this Webinar. Your donations will help keep the Institute afloat at this difficult time; and we will give 50% of the money we receive to Firenze per Firenze  who are raising funds to support the most vulnerable people in Florence as the devastating social and economic impact of the COVID-19 crisis kicks in
Donate here:   https://www.justgiving.com/campaign/BIforFlorence
Thank you for your support.   
Firenze NOW! is presented by the British Institute of Florence  in association with The Florentine.
Cover photo credit: Francesco Spighi Photography.