Despite an extremely challenging year that continues to be full of "surprises", hope is indeed on the horizon for the future of travelers and those who want to say "I do" in the country of Italy.
That being said, there is no definitive date as to when coming here to get married will be feasibly possible, but whether it is 2022, or even sooner, there are still many factors to consider. At least two friends have had to postpone their nuptials due to the pandemic and I've seen how stressful it can be firsthand. Just imagine a cycle of postponing invites, planning a date, then rescheduling again and again or having to do a "micro-wedding" with less than 50 guests. That being said, you'll still need to plan ahead, especially with the consideration that many weddings have been re-booked for 2022 and 2023.
In fact in case you've missed it: here are some popular wedding related posts on the blog
It might not come as a surprise to you but Italy is one of the most popular countries in the world to get hitched. We reckon it's the myriad of romantic possibilities across the boot thanks to the cities and villages that offer a wealth of culture, superb food, and wine — plus the general "dolce vita" relaxed vibe that makes so many of us true Italophiles.
The bonus, of course, of a destination wedding in Italy is that it becomes a vacation for everyone involved (ok, we get how stressful it can be for the couple). Normally the wedding day serves as the proverbial icing on the cake for what is a truly unforgettable experience for everyone involved. I mean it's a trip to Italy for gosh sakes!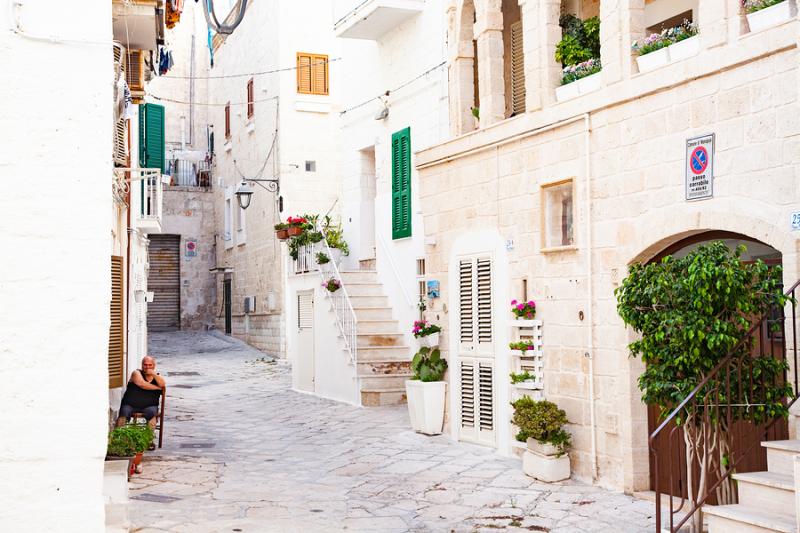 I've shared these experiences from our wedding in 2015 on the blog but what are some other popular questions people normally have? Since I seem to get a fair amount of inquiries regarding this, I asked expert Simona, a true Tuscan wedding expert, a few questions regarding planning such a huge event.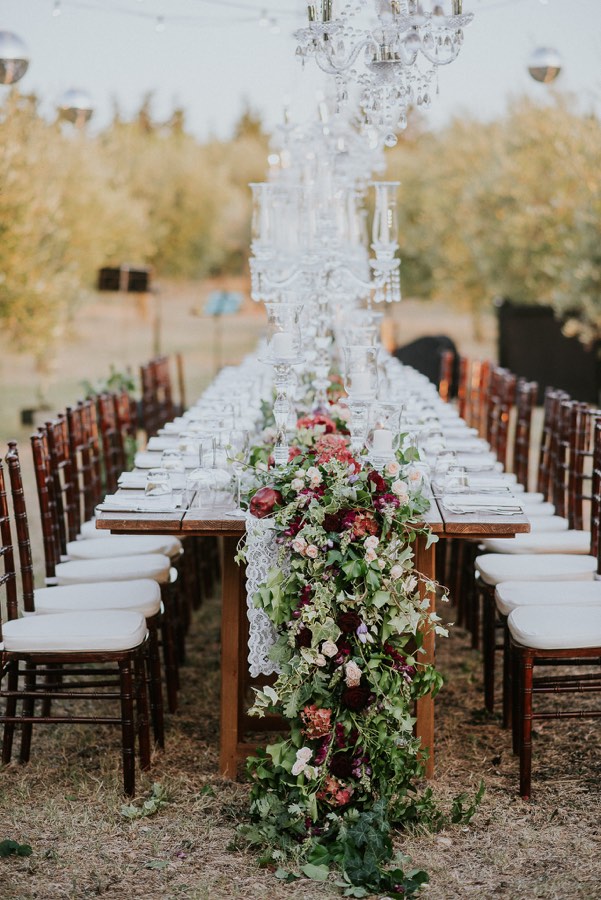 1) So Simona, my first question (and perhaps the most obvious) is when should a couple plan to get married in Italy?
It's quite easy to imagine but many couples want a summer date. We understand that people have school holidays and vacations saved up but there are a few considerations worth remembering when dreaming of a mid-July wedding. Despite what you might think, perfect weather is not a guarantee for "good" or "predictable" weather.
Italy can be quite hot in the summer months past late June and for those who aren't used to a lifestyle where air-conditioning can be a hit or miss, this can make for a lot of cranky guests. Another factor to consider is the price. Summer is considered the high season not only for weddings but also for tourism in general.
Even if for some miracle one can come as early as this summer, they will be competing for accommodation space with Italians and Europeans who can vacation in Italy and that means fewer possibilities for negotiation.
The other seasons that are worth considering are of course the shoulder seasons aka Spring (March-May) and Fall (September–late October). I know it's hard to accept but if you don't have unreasonable weather expectations you can plan for a truly unforgettable day no matter what the circumstances are surrounding the actual day.
2) How can one best plan the experience from abroad?
The general rule of thumb (unless you are a true organizational wizard who speaks a little Italian) is to rely on a local professional who really "gets" the area where you plan to get married. Not only are they the best equipped to source venues, negotiate with vendors, but they also are a window into local insight to see what you need to know culturally.
For those who fall in Italy and want to have their experience as authentically Italian as possible, it's also important to remember how people celebrate here.
For example, it's more typical that Italians enjoy wine with dinner as opposed to hard alcoholic drinks and of course, they place a huge emphasis on the menu (because hey, in Italy, food is that important). That doesn't mean one can embrace their local traditions as well—but it does go a long way to at least somewhat adapt to the local culture and understand that not everything is readily available at the drop of the hat in Italy.
3) Surprises that people should know about, Simona?
One, in particular, seems to come up more and more in my experience. I'm referring to the duration of the wedding festa once it goes into full party swing. Most people have the expectations that they can dance all night but there are two things to consider; one is that many structures have a time limit usually set around midnight (because of city restrictions), this is flexible of about an hour if the entire place has been rented out. Two, do you really want to party until 4 am when the day has started so early? The adrenaline will take you far, of course, but eventually, it runs out.
An option to get around these rules is to instead start the wedding day a little earlier, including the ceremony and dinner, and enjoy the day without having to worry about how late it extends. This is something I've experienced several times and many of the couples are relieved to not have to pay for extra opening hours that are usually tacked on the final bill by the wedding facility and the catering company.
**Obviously, this does not apply to those who get married in July or August where you do need to start in the late afternoon because of the weather.
I'm sure many people are curious about how to budget for a destination wedding in Italy. What would you recommend?
This remains a important topic that surprisingly can be undervalued by those planning their wedding. Many couples do not have any idea of how much a certain expense can affect their final budget.
One example is that someone might propose a budget of around 10,000€ for 50 people for Lake Como or ask to get married in Tuscany for a total of 7,000€. The facts are that these sorts of budget expectations are not very realistic. This budget might cover the fees of the wedding planner, photographer and another vendor, but not the entire wedding.
This also plays into the conception that many people have in regards to the price of getting married in Italy, the assumption being that it is cheaper. I don't think that is true at all but in my opinion what you do get is more "bang for your buck" — I'm talking about the food, wine, entertainment etc.
Getting married in Italy is a very beautiful experience, a gift that is not only for yourself but also for your guests. You will be gifting them memories that will last the test of time.
I have so many beautiful memories of guests with tears in their eyes, just so gratefully happy to be there. One grandmother of the bride pulled me aside and told me "my granddaughter could not have given me a greater gift. I have never been outside of the United States and here I am a thousand miles away from home with so much joy in my heart. I will bless this day forever!"
Some final thoughts from Simona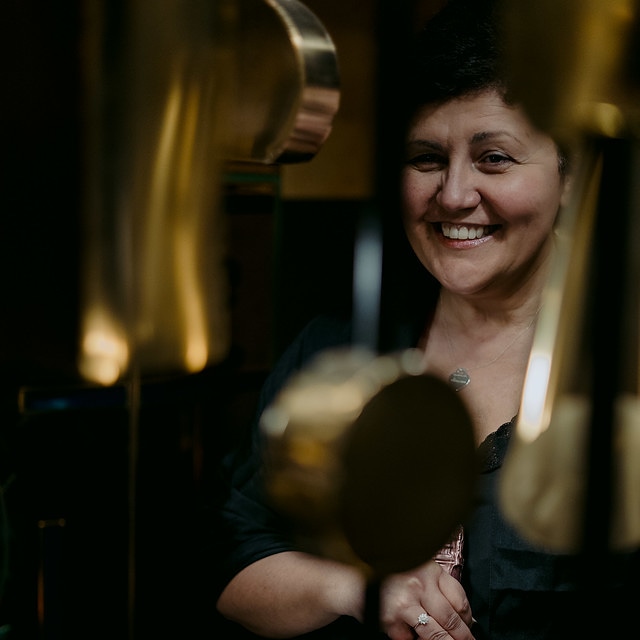 Although I deeply love my homeland, Tuscany, for some months now I have felt the need to open up to other possibilities and offer more options to my clients.
Maybe it's because this island has always fascinated me, or maybe it's because it is home to breathtakingly beautiful sunsets and a seaside to be cherished, I have chosen Ibiza as another place to introduce to couples interested in a destination wedding.
Of course, I have imagined a different kind of clientele for Ibiza, as it is a kind of boho-chic destination though it's worth remembering you can only get married there via the church or symbolic rite. People have this misconception that it is simply a "party place" for young people but actually in recent years you'll notice it taking on an entirely different element attracting both families and travelers seeking a bit of peace and harmony.
My dream is to offer couples the chance to relax, plan a romantic getaway that will undoubtedly include fun in the sun, sea, sunset drinks, tapas, good wine, and great vibes.
Thankfully I have been able to find some spectacular wedding venues where a couple can get married, preferably in the Spring or September/October to be competitive with pricing.
The reality of the pandemic also must be addressed.
As you can imagine the wedding industry, along with tourism in general, has suffered greatly during this period. Weddings that were planned for 2020 have been moved to 2021 and it's still very much up in the air. We're taking things day by day.
We were able to do some late autumn weddings last year respecting the COVID-19 restrictions but it was quite hard not to be able to hug, kiss cry, dance. A summer without weddings for me was a very horrible experience but I remain optimistic for the future and making sure that couples spend the most beautiful day of their lives in perfect happiness.
Getting married in pandemic years will come with its challenges – namely reducing the guest list count but for those who are open to an intimate and safe adventure, anything is possible.
The goal is that from 2022 onwards, weddings will have all of the precautions in place needed to go forward safely. By then, many of us will have been vaccinated and flights will have (hopefully) resumed. I know how many of us miss being able to travel very badly and that many couples have had their wedding dreams shattered but as soon as it's safely possible we will get to do those things we so much love again.
I personally can't wait to return to a semblance of normal life and see the happiness radiating across a couple's face as they recite the most important words of their life in Italy. We will all need the kind of joy only a wedding can bring especially after such a challenging period worldwide.
You can chat with Simona about organising your dream wedding in Italy (or Ibiza) via her website here.
*Disclaimer – This is a sponsored article but the interview and questions answered are personally vetted. Simona is a sweetheart and I know many couples who have worked with her to say "I do" in Italy.