Now that over a ¼ of the world's population is under orders to stay at home finding ways to pass the time is becoming a tad more challenging as the days go on. Obviously for those who have to home-school and take care of elderly parents, the luxury of free time might be non-existent, but everyone needs a little time to turn off from 24/7 coronavirus or covid19 updates. 
For those who are learning Italian or who simply just want to soak in Italian culture any way possible streaming services such as Netflix and Amazon Prime have a verity of options. It has a double benefit too because by watching these series or movies Italian movies, you can also pick up slang, tune in to the fast pace of the language and get acquainted with the many dialects of Italian around the boot.
Here's what I've been watching that I think you guys would enjoy too.
Italian TV Shows 
DRAMA: Inspector Montalbano – this drama series is beloved in Italy and is one of the longest running dramas of all time on Italian TV. The series is based on a set of bestselling novels by Sicilian writer Andrea Camilleri following Commissario (police commissioner) Montalbano as he solves crimes in Sicily. According to The Guardian "Charting a changing Italy alongside the series of crimes solved by Salvo Montalbano, Camilleri has said that he "deliberately decided to smuggle into a detective novel a critical commentary on my times". His targets have ranged from Silvio Berlusconi to George W Bush, with the mafia and the Vatican always in the background."
Where can you watch this? On Amazon Prime.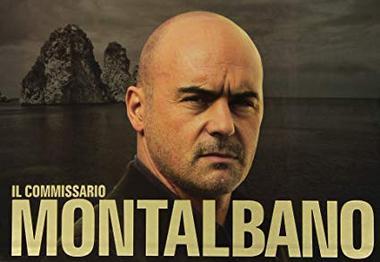 DRAMA: Baby – This Italian TV show (now with two seasons) draws its inspiration from 'Baby Squillo', a real-life scandal in Italy uncovering an underage prostitution ring in Rome. Described by Cosmopolitan as a "grime-stained window into the lives of various students who attend an exclusive Roman high school." I personally found this show fascinating and disturbing, this is definitely binge-worthy. 
Where can you watch this? Netflix.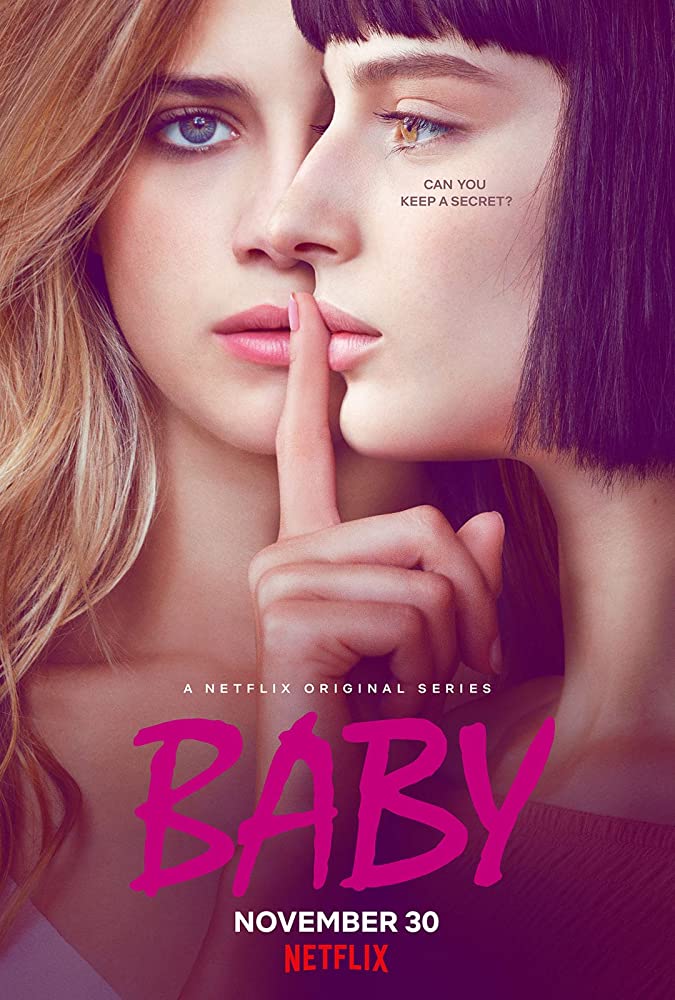 DRAMA: Suburra: Blood on Rome – Inspired by a real-life political scandal, this show features a fight over development land in a coastal town near Rome and is the first Italian-language Netflix Original Series. The interesting cast shows viewers the complicated influence of power, hierarchy and corruption which holds Rome together but also tears it apart. Quite simply, the perfect ingredients for an excellent crime series. Read more about it here.
Where can you watch this? Netflix
DRAMA: Medici: Masters of Florence – The first season (RAI) takes place in 1429, the year Giovanni de' Medici, head of the family, died. His son Cosimo de Medici succeeds him as head of the family bank, the richest bank of Europe at that time, and fights to preserve his power in Florence. I naturally had to include this series as it involves our beloved Florence. It was a huge hit when it first came out and has continued for three seasons. I haven't watched it yet but this lockdown might be the time to get started. If you want to know what the series got wrong – The Florentine has this helpful article with all the dirt.
Where can you watch this? Amazon Prime.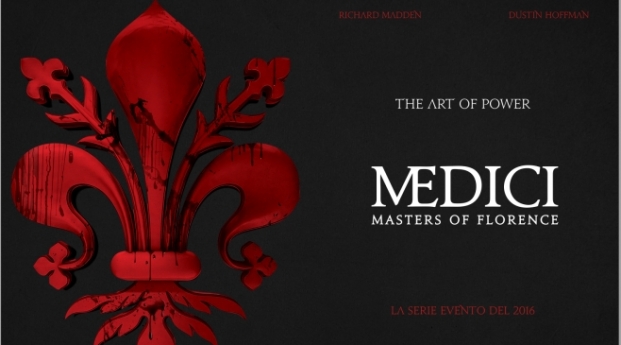 DRAMA: Amica Geniale aka "My Brilliant Friend" is a TV adaptation of the world-famous novels by Italian author Elena Ferrante. I, like many of you, gobbled up these books in a rather short time and was delighted when I heard this series was going to happen. Staying true to the books, the series follows the stormy friendship of two girls in post WWII Naples. There are now two seasons and if you are anything like me, watching the series will make you want to re-read the books.
Where can you watch this? HBO (USA), Amazon Prime (USA) and Tim Vision (Italy).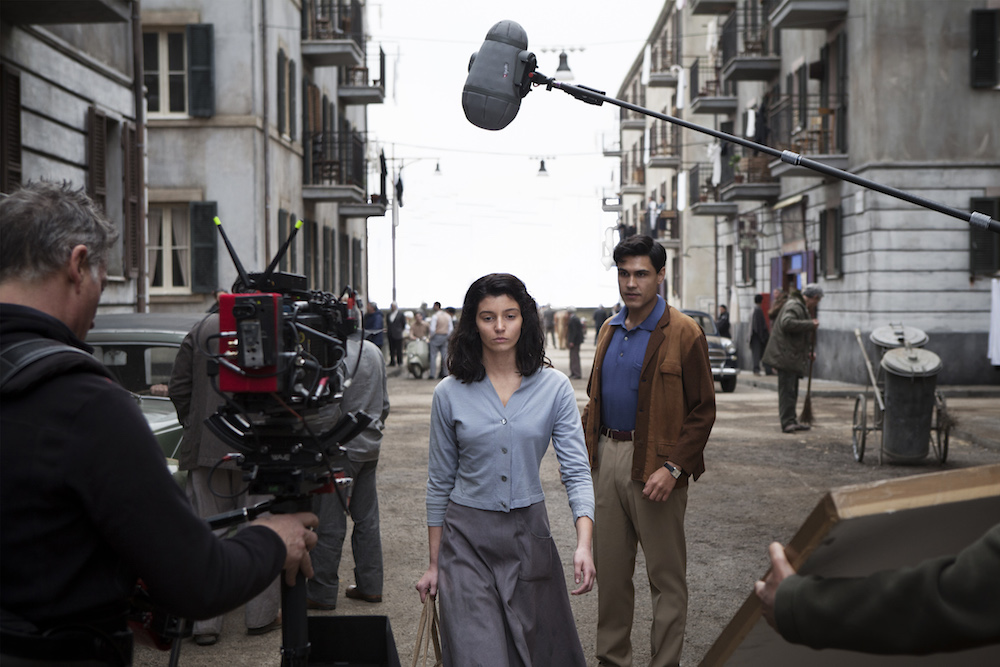 COMEDY/FASHION: Made in Italy: This Amazon Prime original series (2019) features Milan in 1975. Irene, the daughter of immigrants from the South of Italy, decides to answer an ad in the fashion magazine "Appeal" so that she can support herself while at university. From that moment on, her life will change, following the rhythm of the changes in Milanese fashion in those years when it became established all over the world, thanks to a generation of extraordinary stylists. The series follows the professional career of Irene, who will soon conquer a position of prestige in the magazine, and her private life. I literally cannot wait to watch this! 
Where can you see this? Amazon Prime. 
DRAMA: Devils (Diavoli): This show is set to premiere on April 17th, 2020. It is an international financial thriller produced by Lux Vide and Sky Italia, in collaboration with Sky Studios and OCS. It is based on the novel of the same name by Guido Maria Brera. From Variety: the series unspools in the London-based offices of a major U.S. bank, around the time of the 2008 financial crisis. Massimo Ruggero, played by "Suburra's" Alessandro Borghi, is a young, handsome banker from Italy and the company's fastest rising star. On a winning streak that most stockbrokers could only dream of, he generates hundreds of millions of dollars of revenue for his employers and seems nailed on for a promotion to vice-CEO.
Where can you watch this? Sky Italia 
Italian Movies
DRAMA: On My Skin or Sulla mia pelle: Arrested in Rome for a drug-related offense, Stefano Cucchi endures a harrowing week in custody that changes his family forever. Based on true events. His case was among over 170 mysterious deaths in Italian prisons in the late 2000s. Directed by Alessio Cremonini (2018). This is particular good for those of us who are into true crime shows/films.
Where can you watch this? Netflix. You can read more about how Italians responded to the film here.
DRAMA: The Mafia Only Kills in Summer – I had completely forgotten that I had seen this until one of your kind comments on instagram reminded me it should be added to this list. It is a nostalgic coming-of-age picture about growing up in 1970s Palermo, home of the mafiosi, and some brave unsung guys who stood up to them. It was written and directed by its star, Pierfrancesco Dilberto: known to the Italian TV public as "Pif", a journalist and satirist.
Where can you find it? Netflix 
COMEDY: La Pazza Gioia (Like Crazy): This 2017 film follows two women from Tuscany who escape a psychiatric institute and form a friendship – a bit on the same grain as Thelma & Louise. It is important to note that this story is specifically set in 2014, before a law was passed that ordered all Judicial Mental Hospitals closed. However, as per a note in the end credits, only half of the patients in these institutions have since found an alternative home. It's a powerful film and I enjoyed it. 
Where can you watch this? Netflix.
ROMANCE/DRAMA: Call me By Your Name is a film directed by Luca Guadagnino set during an endless Italian summer – adapted from the novel by André Aciman by James Ivory. This bewitching drama, set in 1980's Northern Italy, stars actors Armie Hammer and Timothée Chalamet and is imbued with a sophisticated sensuality. It is a coming-of-age love story between a precocious teenage boy and a slightly older man and is captivating from start to finish. You can read more about it here.
Where can you watch this? Netflix.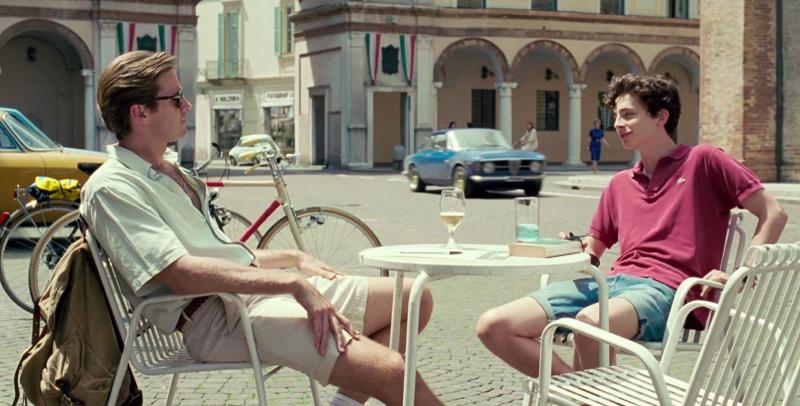 COMEDY: Benvenuti al Sud (Welcome to the South): A movie directed by Luca Miniero that plays into so many Italian stereotypes of North vs: South features a postal worker (Claudio Bisio) who fears for his safety after being transferred to a small town near Naples (2010). This is particularly a joy to watch, providing us all with much-needed humor and irony at every turn. In fact, this past summer Nico and I actually visited the town where the film was shot in Cilento and we fell in love with the place ourselves. Viva Castellabate!
Where can you watch this? Netflix. Ps. There is also a sequel titled "Benvenuti al Nord".
Comedies: Fantozzi – Italy's Everyman! If you've lived in Italy for a while you might have heard the phrase "Sei un Fantozzi" (You are a Fantozzi). This is derived by a neologism "fantozzata" that is used by Italians to describe particular types of behavior inspired by Fantozzi, a comedic personality played by Italian actor Paolo Villaggio that many Italians see as part of themselves. He is brilliant. So much so that it is said that this extraordinary comic talent taught generations of Italians to recognize their mannerisms and I personally have loved his movies since the first moments I've seen them. You can find them on Amazon Prime but also Netflix features a few as well, respectively the third and fourth chapters of the saga. "Fantozzi Contro tutti" (Fantozzi against everyone) and Fantozzi subisce ancora ("Fantozzi Succumbs Again"). You can read more about this beloved character in Italy here.
COMEDIES: Films by Checco Zalone (the screen name of Luca Pasquale Medici) who is an Italian actor, musician, singer-songwriter, imitator, comedian and screenwriter. One of his best-known films Quo Vado? (the title is a spin on the 1950s epic Quo Vadis "Where Are You Going?") even beat Star Wars in Italy for a few weekends when it first came out despite being considered a low brow comedy. You can find it on Amazon Prime (Italy) and the following on Netflix. "Cado dalle nubi" – following a not-so-young man from the South of Italy who moves to Milan to try his luck as a singer; "Sun in Buckets (Sole a catinelle)" about a nearly-bankrupt door-to-door salesman who has promised to take his son on a vacation, he is eventually "adopted" by a wealthy crowd where his rough manners work wonders. Last but not least is "Che Bella Giornata" (What a Beautiful Day) about the story of a security guard at Milan's cathedral falling in love with a woman with a secret plan to blow up the church. 
Obviously, there are many films and tv shoes I could have included here: I am especially a fan of Amarcord by Fellini and movies like "I am Love" with Tilda Swinton. Movies like "Fiore" (2016) or Il giovane favoloso are high on my list but they seem to have disappeared from Amazon Prime (Italy) and Netflix.  I tried to include things you can find (today) on Amazon Prime or Netflix – If you have a few favorites you want to let me know about, please do by commenting on this post.
*Also for those who are curious about Disney Plus – you can now (even in Italy) enjoy seven days of the new streaming service for free. Raiplay is also an excellent free source to watch Italian movies of all genre's including Spaghetti Westerns! 
In the meantime, stay safe and stay home. I'm right there with you.