For any long-term followers of this blog, you probably have already seen how much emphasis there is on artisans and local creatives in Firenze. When people come to the city of Florence they will often acknowledge immediately that they are surrounded by infinite culture, history and architecture, but perhaps lets noticeable than the high street of Via Roma near the Duomo is just how many traditional and contemporary artisans still work in tiny shops all around the Oltrarno and beyond.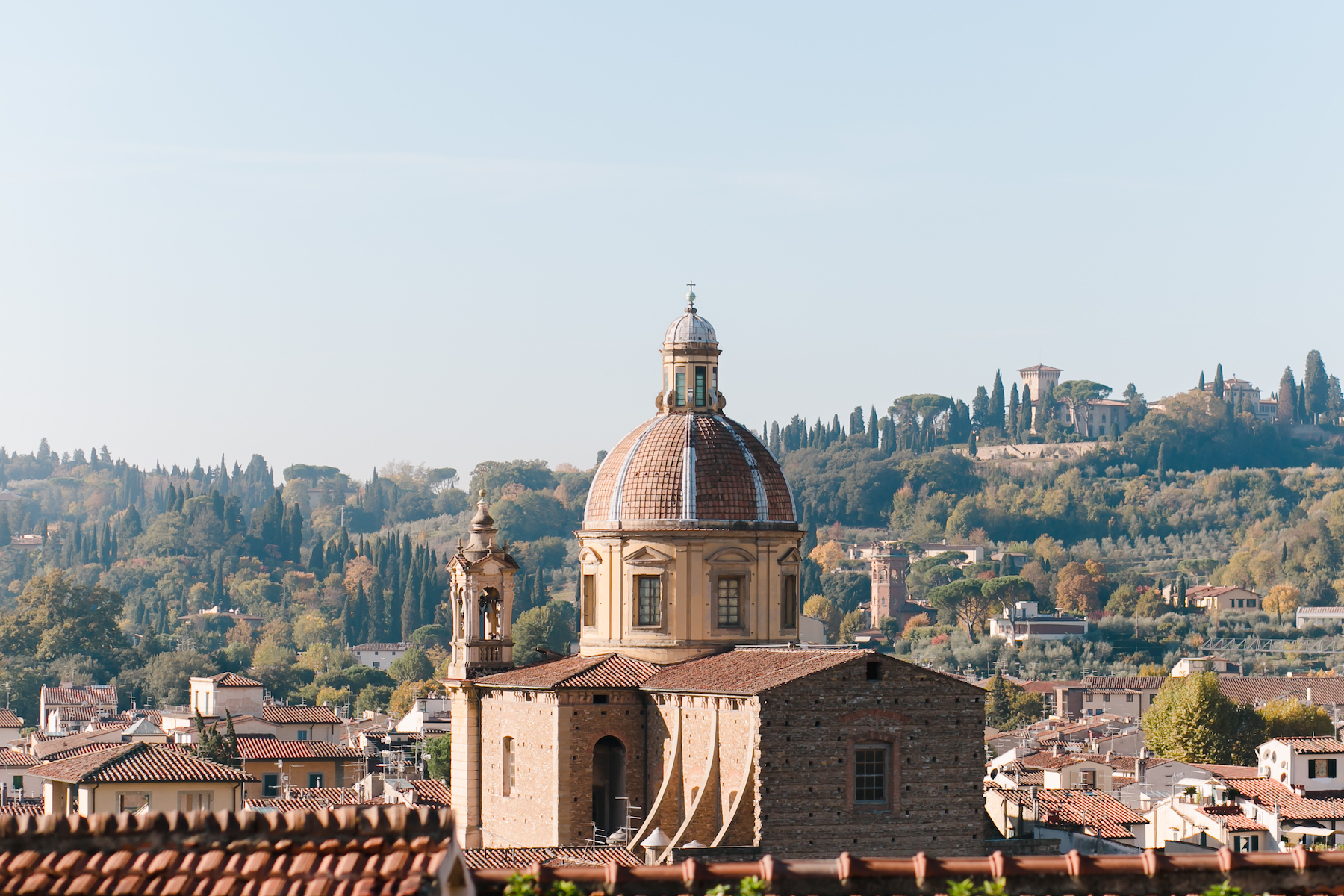 One such place well worth knowing about is Hello Wonderful, a clothing and accesory shop located near Piazza delle Carmine on the "other" side of the Arno, an area historically known for its artisan shops and tradition of handicrafts. I happened to meet the founders Livia (from Brecia) and Vivian (Sardinian) when they first opened years ago in 2016 but it took me a few years to come back and see what they have on offer in their brightly-lit boutique. They coin the word "wonderful" because it represents a state of mind to help women achieve an empowering lifestyle.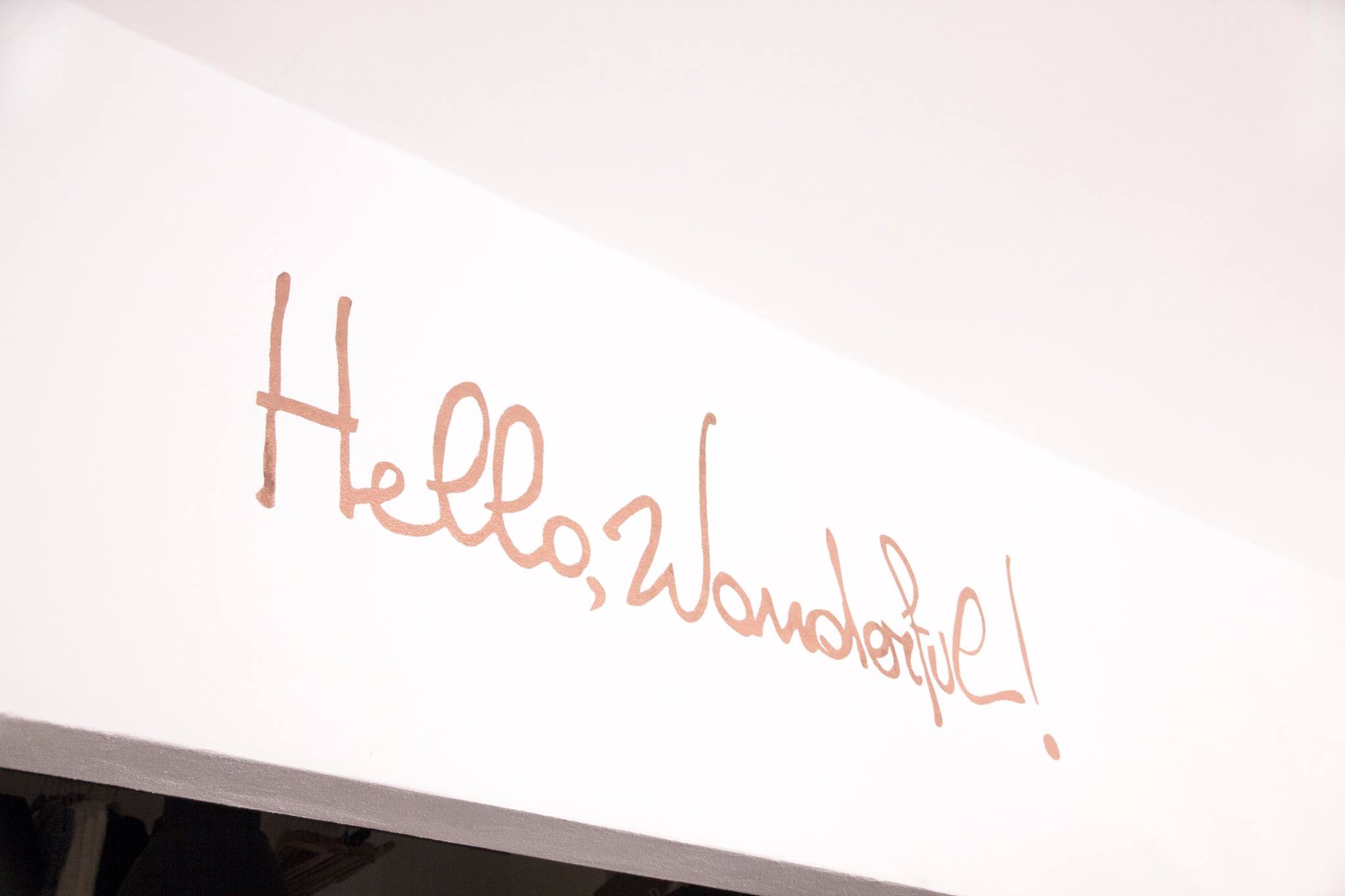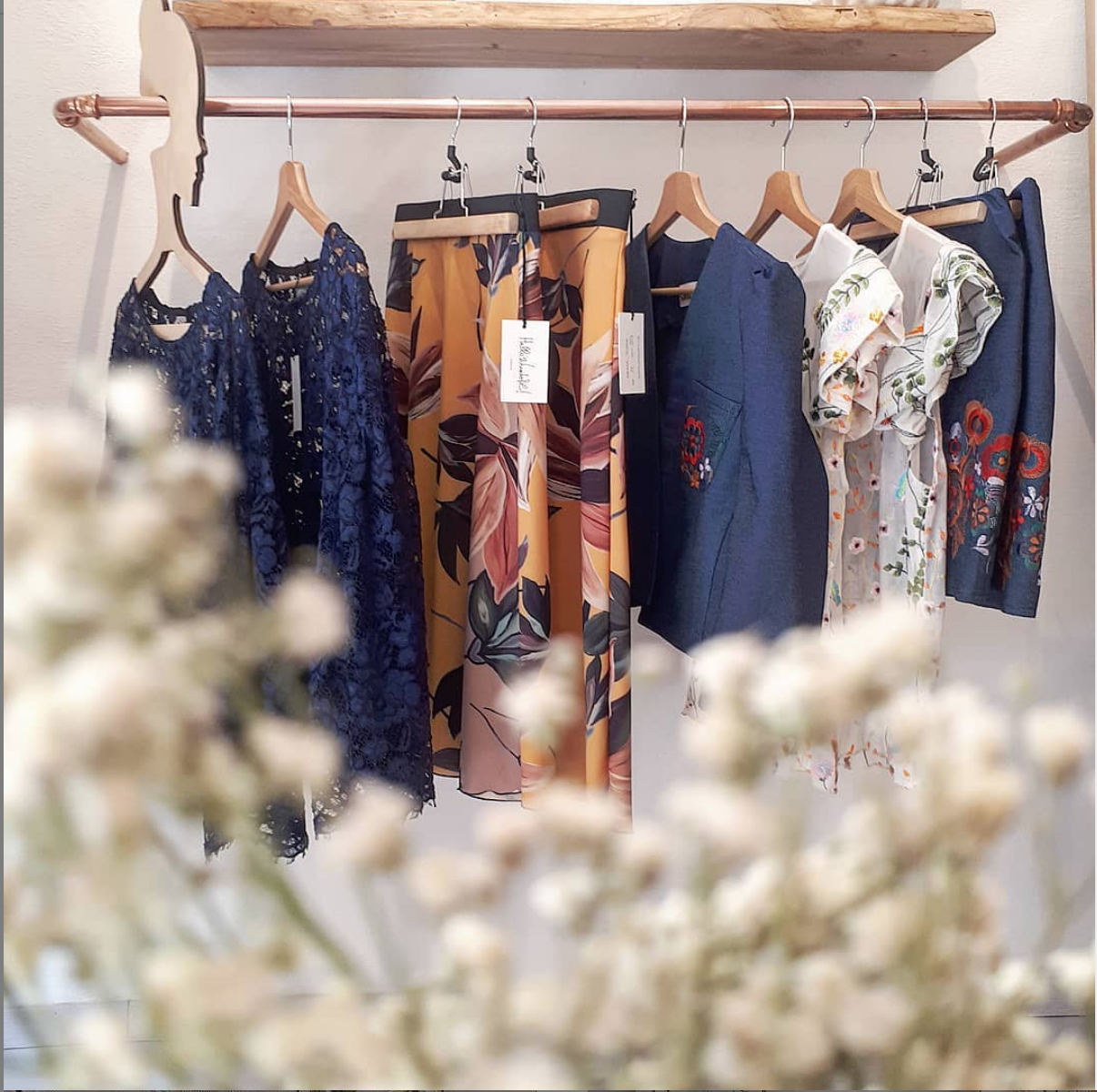 What stood out to me about them was their unwavering transparency. Hello Wonderful represents slow and sustainable fashion by reusing fabric overstock and not creating a huge number of products that are then at risk to be thrown away.
This way they essentially recycle what other Italian brands don't use and would normally throw out – or whose patterns some fashion guru doesn't deem fashionable anymore. They then buy a limited amount of fabrics; 10 meters here, 3 meters there and create their own one-of-a-kind pieces and it it's their designs where they really shine. Think lacy tops, silk skirts adorned with flowers and intricately made jackets, everything made to last. I appreciate that their items are done in-house in the internal workshop within the boutique. As an added bonus, this means you can make alterations and adjustments to your clothes as both Livia and Vivian are talented tailors.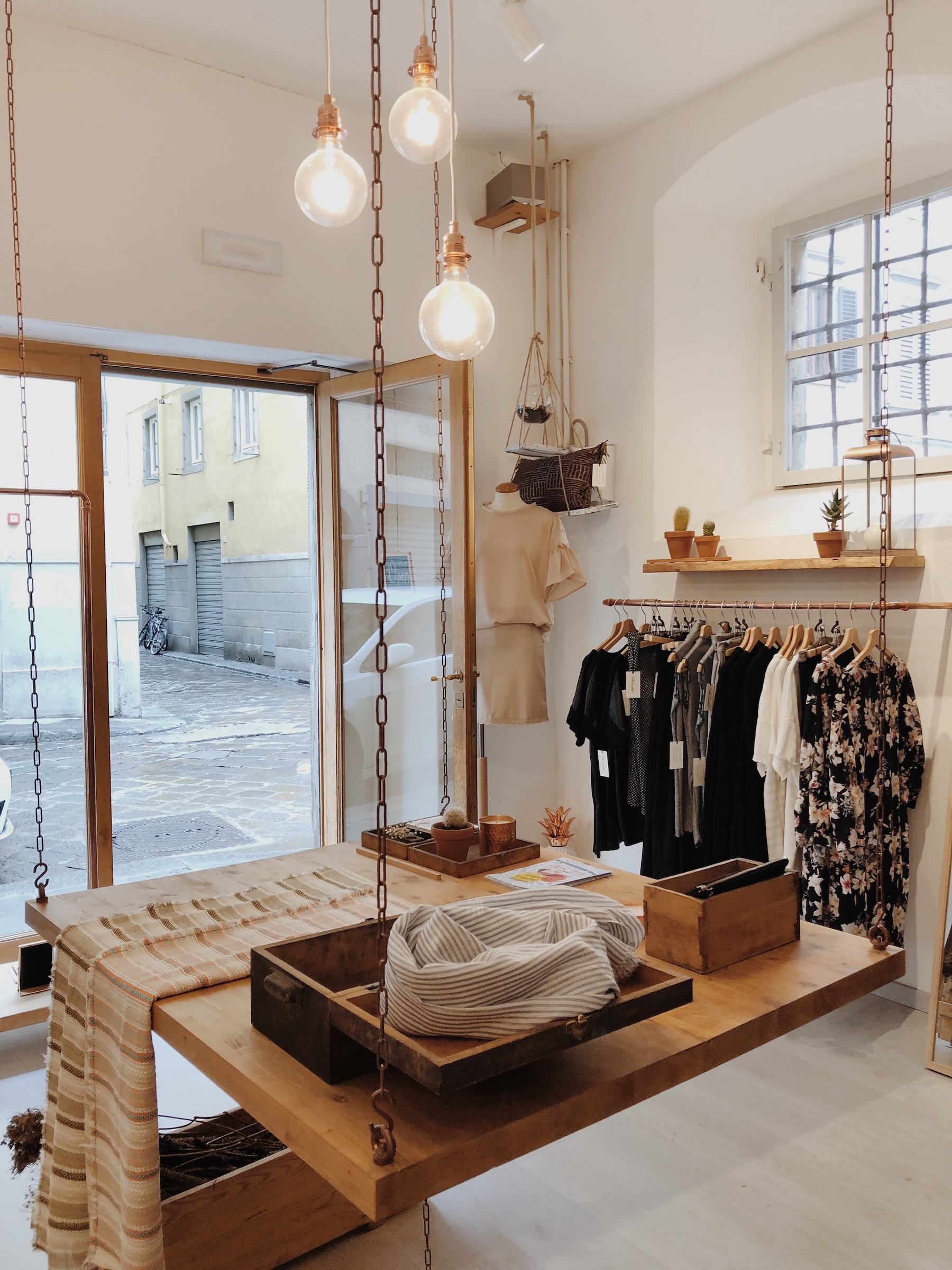 I have always wanted to support more local fashion brands in Florence but I've personally found it quite difficult to find my size and body shape represented. As a curvier, tall female, most clothes I find at small shops in Italy don't fit me properly so I don't even try. I tend to buy "safe" items that I can use year around and splash out on accessories. Naturally I'd like to get clothes made for me when possible but that's often out of my price range or at least I thought it was.
When I saw that there was hope at Hello Wonderful in regards to sizing my love for their window displays only increased. It simply came down to me just going in and asking "hey, I love this skirt – can we modify this to fit me better?". I often forget that the most obvious answer is often the right one.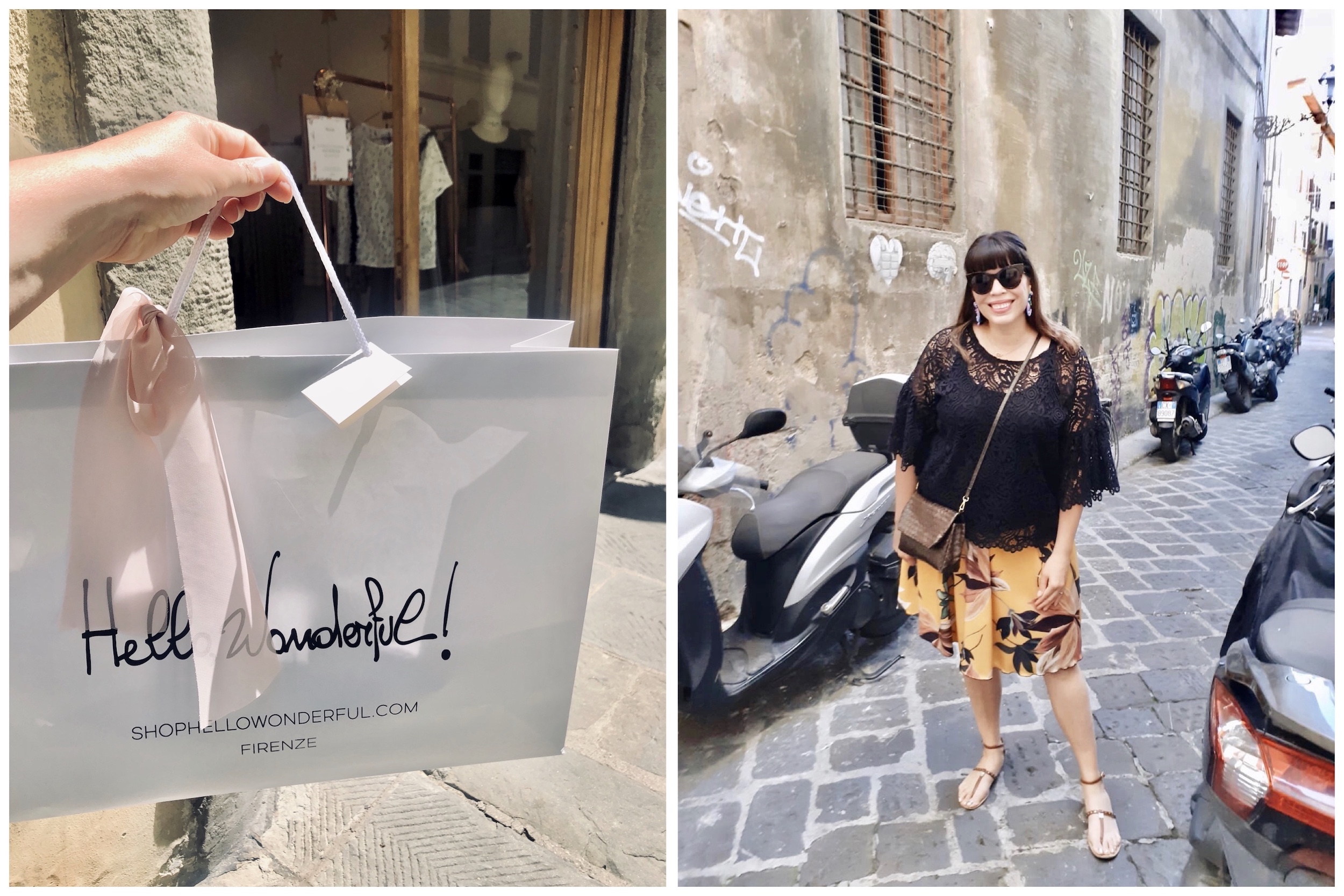 Before leaving to Switzerland I asked Livia to modify one of their lacy signature tops to create shorter sleeves and one of those silk skirts with flowers I had drooled over on Instagram was made to fit my exact measurements. All at a really affordable price.
Since my experience was so positive I knew I should share here on the blog. As so many places are at risk to close forever in Italy, I wanted to start a "shop local" series on the blog to celebrate these places in the city. Make sure to also check this page on the blog for a complete list of boutiques and artisans divided by neighbourhood, and this gift guide is always a great post to bookmark.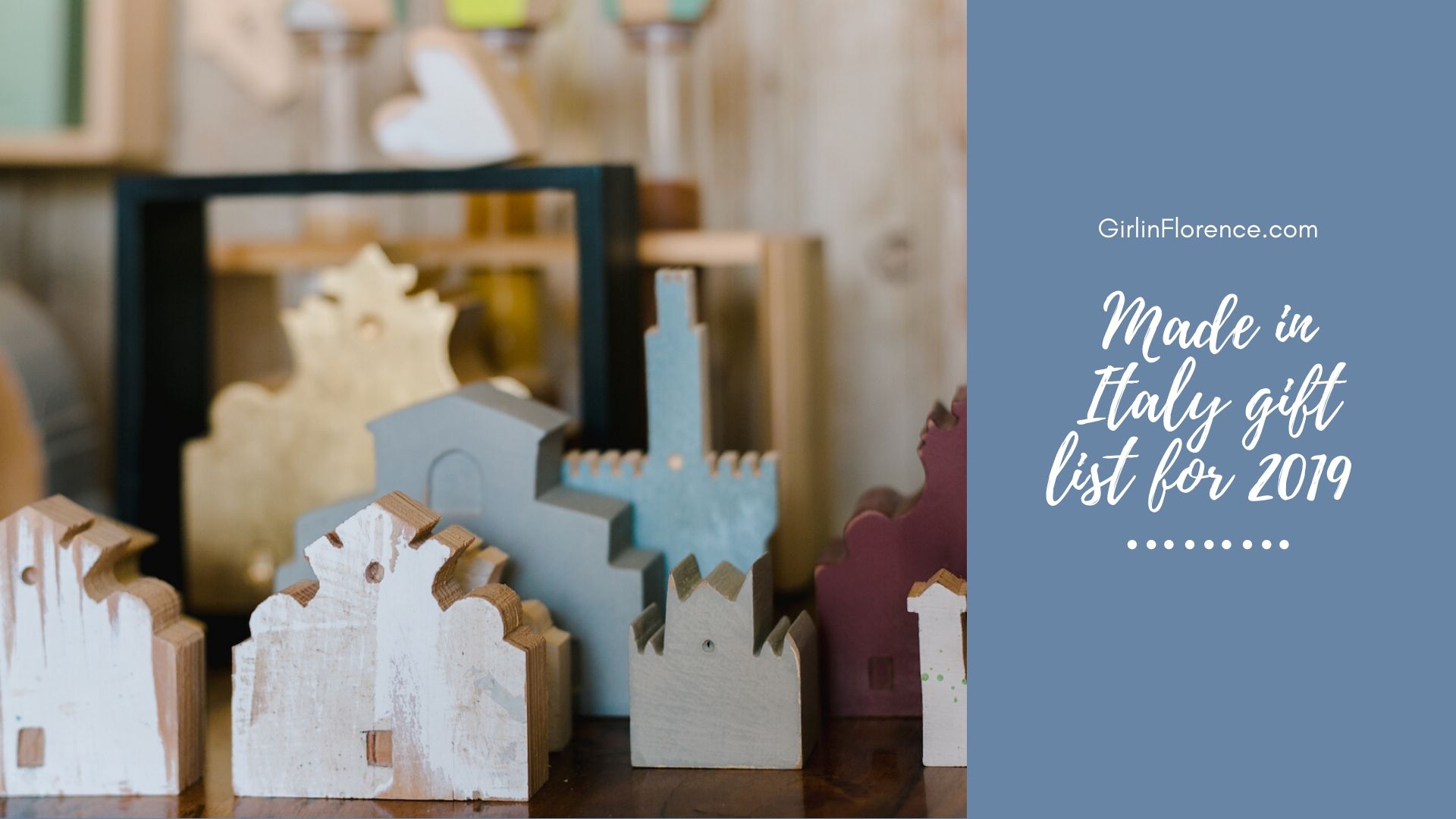 I wanted to ask Livia how they fared during lockdown as I've wondered how businesses are faring during this (still) very tough period.
She shared "It was a disruptive time for us. Being forced to close the store and having no guarantees for the future was a tough moment in our lives. Since we create everything from scratch, following strictly the seasons and the climate variations (that sometimes turns out to be totally unexpected) we closed the store with an early Spring collection and we reopened it that was almost summer and with nothing to sell to our clients! So with a limited budget and a lot of creativity we created from scratch a summer collection that we're still developing step by step, producing small quantities with limited sizes available, working mostly with custom made orders."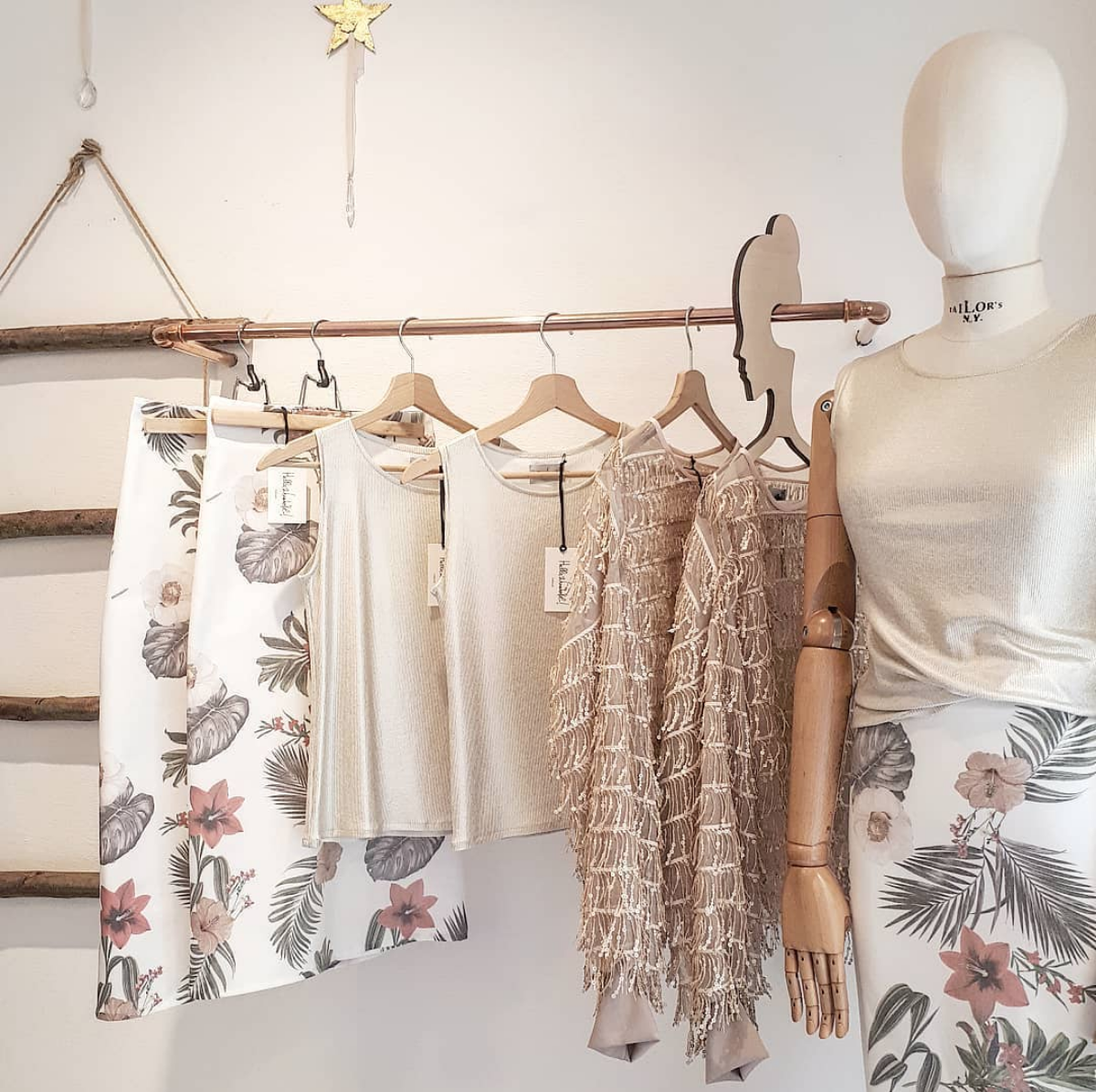 Surely that would test any business but maybe a little more so in Italy where many shops are smaller, family owned places, that just simply don't have the same funds as huge corporations to keep operating when pandemics arise. The government has offered help, of course, but the timelines for that help are often delayed and nothing, as we know, is ever easy. 
Livia continued with "this difficult situation challenges you and puts into question the productive schemes, forcing you to step out of your comfort zone. The fact that you produce less, gives you more time to be thoughtful about the design and the silhouettes and the choice of the fabric."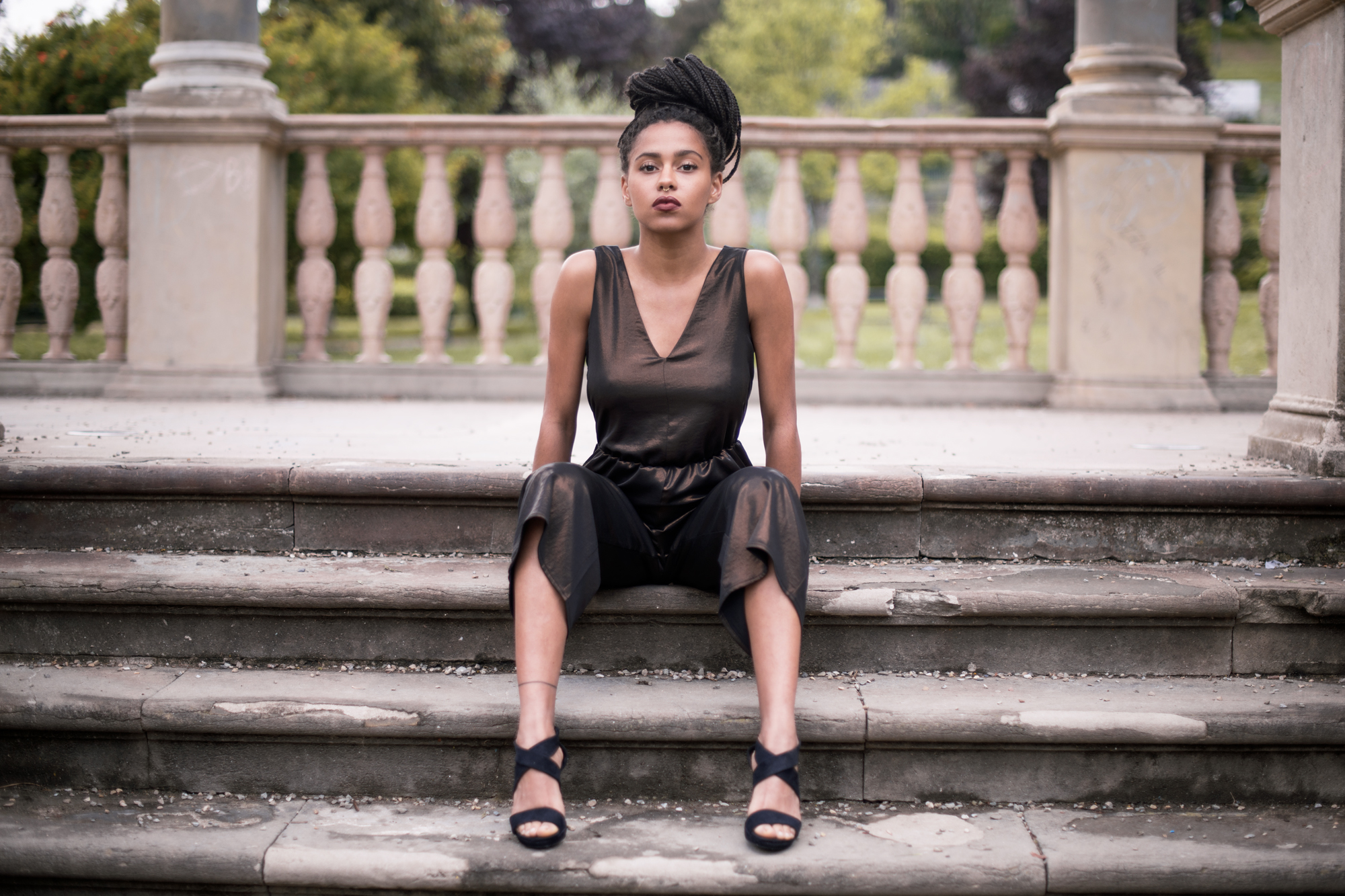 As we continued our discussion in the store it made me believe that there is hope for creating better more thoughtful items for people to enjoy and cherish. I do personally see many young people who seem to care quite a bit about sustainable fashion and inquire more about how their clothes are created on the whole.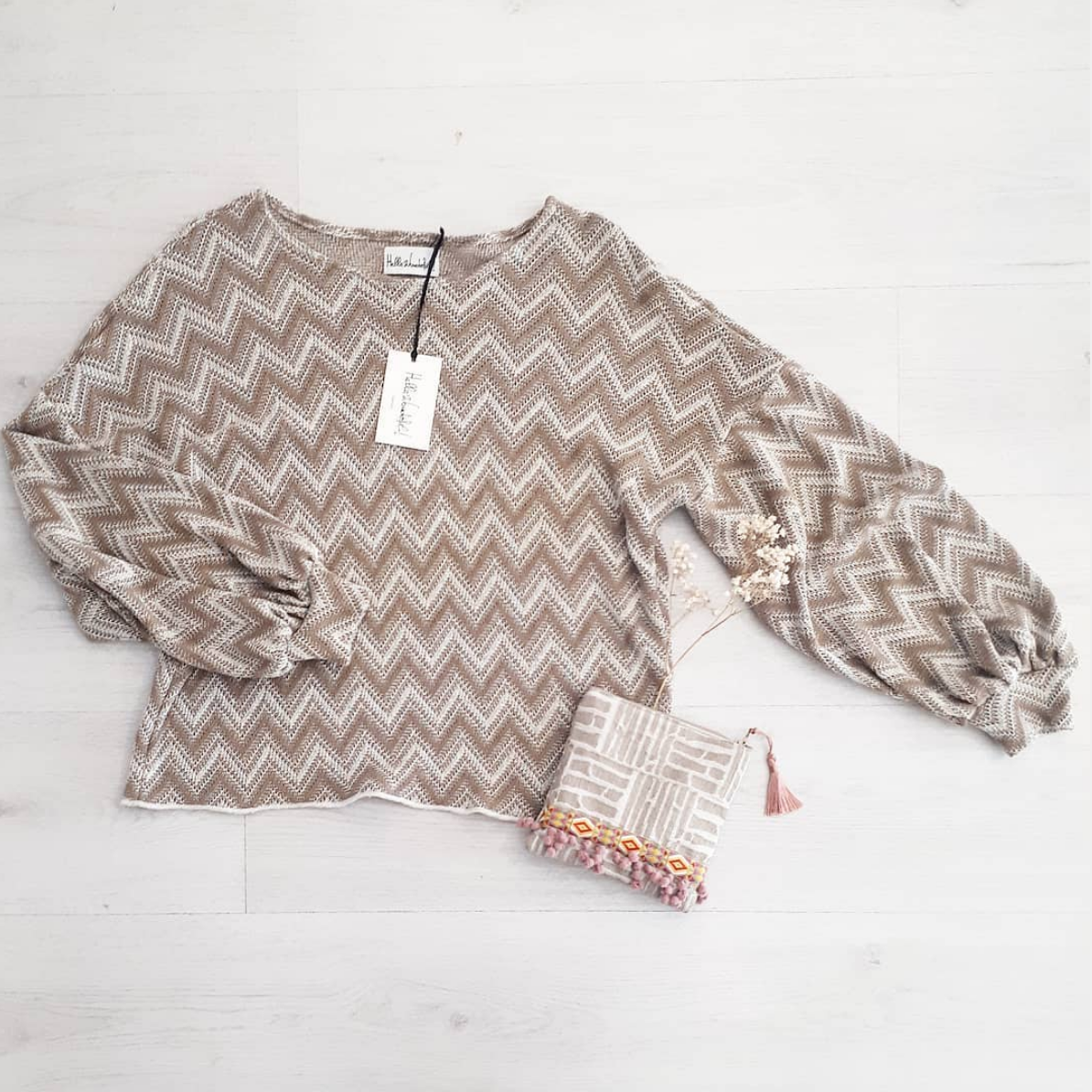 Besides the artisans I personally know in Florence, I saw this attitude first-hand during a trip to Gothenburg, Sweden, last November when visiting local shops in the Haga district. According to pebblemag: Sustainability and Scandinavia seem to go hand in hand. The area ranked highest in the 2017 Global Sustainable Competitiveness Index, its culture is centred upon slow living (we have Sweden to thank for 'Lagom') and it's the home of 'plogging' (picking up litter as you jog), the Svalbard Global Seed Vault and, of course, Greta Thunberg. Brands on Sweden like Nudie jeans offer collections like "Rebirth" made from post-consumer waste (each product is about 70% recycled) and repair jeans in-house or recycle the rest. Expect a  number of posts to come out soon about this trip. 
Regarding the future, Livia left me with some poignant words.
"Shopping locally, knowing personally your supplier, no matter if we're talking about food or garments, will be a huge trend for the future. It was already there, but the Covid-19 has accelerated the process of adoption of the trend and it has made people aware of being part of a local economy that needs to survive and thrive."
She continued with "on one hand big fashion retailers will continue to grow, but on the other hand the appreciation for local artisanal products will definitely be re-evaluated by a large majority of people. I'm confident that the future consumer will be more aware of spending money both in a global and local economy, finding a perfect balance. "
For those curious about pricing: I asked them to give a rough estimate for you to get a better idea of what to expect. Tops range from 35€ until 280€ (a Cashmere coat).  Jackets range from 99€ to 139€ and pants 69€-99€- Dresses instead range from 55 until 120€, expect additional charges for alterations if needed/requested.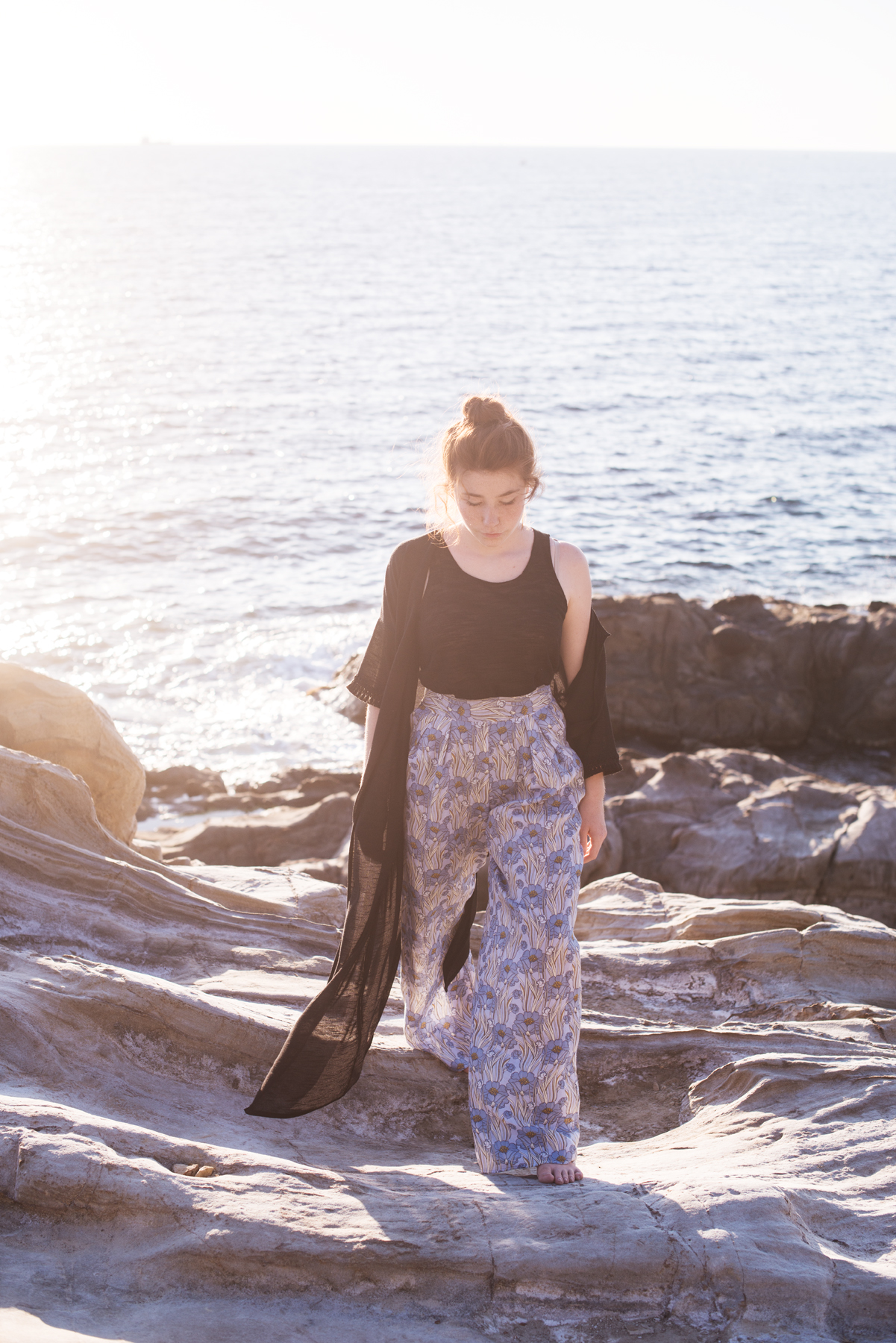 Hello Wonderful!
address: Via Santa Monaca, 2, 50124 Firenze FI, Italia
Facebook Page, Instagram.