This week's local I love interview exploring the lives of people who call Florence home is one close to our heart. Scott is one of Nico and I's closest friends in Italy and I've been bugging him for ages to be my victim (interviewee). Thankfully he finally is sharing his story with us all so you could call it a Christmas miracle. I was especially keen to hear from people this year as 2020 has affected us all in so many different ways, it really does help to hear from those on the ground, whose jobs/lives have been disrupted, yet how they find themselves dealing with it all. Scott has always been a thinker, a maker, a person probably meant for a place like Italy where creativity thrives.
Let's hear more from him and his story.
Provide your name: Scott Allen Wilson
Nationality: American
Profession: Photographer
Favorite drink: Filthy Dirty Sabatini Gin Martini – Middle Finger to the Vermouth, and 4 Extra Olives.
View this post on Instagram
---
Tell me a little bit about yourself Scott, where are you from and what brought you to Florence?
I'm from Long Beach, California, and I went to school in Orange County. In 2012 I decided that it would be a great idea to have an experience abroad before settling down, so I asked my girlfriend at the time if she wanted to move to Italy with me- and not long after that I sold most of my things and we moved to Italy. I picked Florence because Rome seemed a little bit too chaotic, Milan seemed too big and didn't seem to have the vibe I was looking for. I also saw that Florence had a pretty well established English-speaking expat community, which I figured would help with culture shock since I had never been to Europe before- let alone lived in a country where English wasn't the primary language. Florence is also small enough that you don't have to have a car, and it's aesthetically beautiful- so it seemed like the most obvious choice.
In any event, I decided that I wanted to come to Italy because the job that I was working for didn't have a real opportunity for growth, and I was in the process of closing my business as well, so I either had to re-insert myself into the job market back in California, or do something completely different, so moving to Europe seemed to be the obvious choice.
How was it adjusting to life in Florence on a personal level – was it your dream to live in Italy or did it happen by chance?
It was honestly pretty difficult for me as a person that only spoke English for the first 6 months to a year not being able to communicate very well. As I'm a bit of an introvert, making friends and not being able to properly express myself just added an extra layer of stress to almost every aspect of daily life. There are a good amount of people here that speak English pretty well, but especially at the beginning when you're starting to learn a new language- it's never the same when you're the kind of person who likes to have deep and meaningful conversations- let alone just going to the store or dealing with paperwork without having to jump through or fall over language barrier hurdles.
I can't really say it was a lifelong dream to live in Italy. I guess the fact that my extended family is Italian had something to do with my choice, but for me it also logistically made sense to choose Italy. When I was a kid I was fluent in Spanish, so I thought learning Italian would be fun because it's similar enough, but also different enough to be exciting. Italy is also centrally located in Europe, and Florence is centrally located in Italy- with relatively easy access to other cities and airports all via train which to me made sense in regards to ease of travel as well. I know I've always loved Europe though, even though I had never been there- as someone who loves history, and as a photographer that really loves architecture- it just seemed like a really inspiring place to travel through and explore extensively.
I will say that living in Southern California is truly amazing, and it is a very beautiful place, but after a while it seemed like living inside a bubble. Even though Los Angeles is a melting pot of cultures and I will always love California- I really wanted to experience life, and explore other cultures firsthand, so moving to Europe just seemed like the right thing to do.
What are you up to here? Could be hobbies, work, passions or all of the above.
Before the pandemic, I was working in the travel industry for about 7 years, working as a Client Manager for Europe, and also having clients as a marketing consultant, creative producer, and photographer. I've been working as a photographer – either full time or freelance – for over 10 years, and now that the pandemic started and I became "FUNEMPLOYED", I've reinvested in photography and recently launched my website https://www.scottallenwilson.com/ , which is a really exciting milestone for me. I've taken 10's of thousands of photos throughout my years of travelling, and looking through them to find my best work has been quite the adventure down memory lane. I currently sell framed prints from various cities in Italy, including Florence, Naples, Rome, Siena, Venice, and Verona – with new cities being added all the time, and new countries coming soon.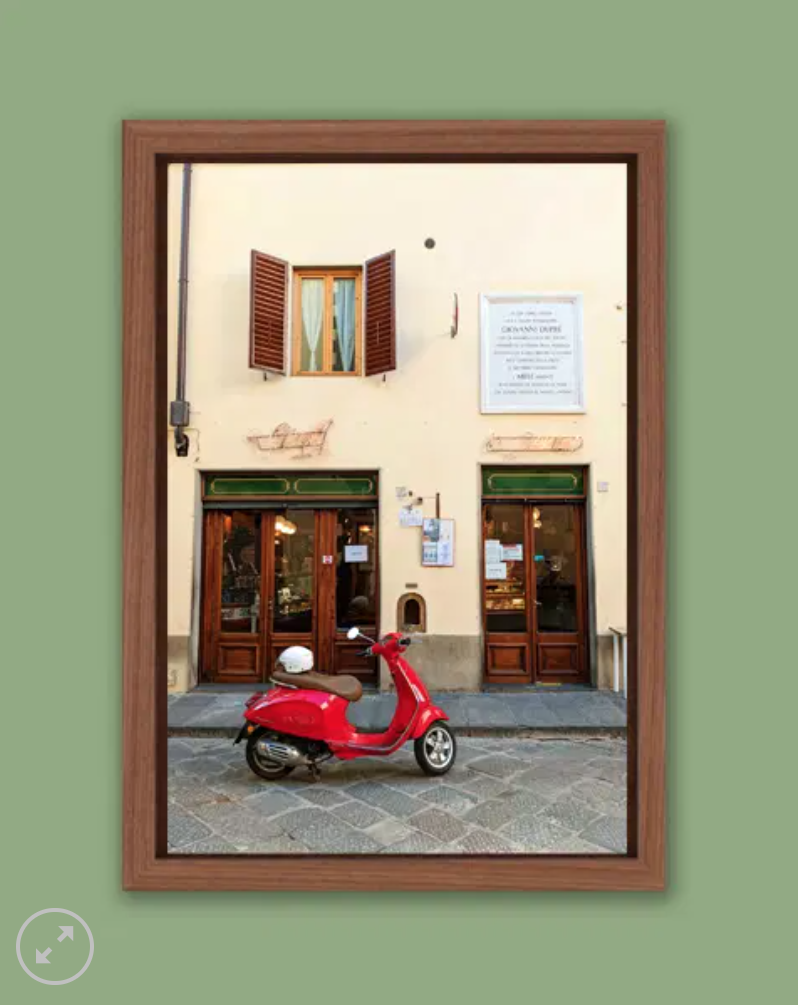 For those of you that know me- you know that I'm a professional dabbler, and that I also have many other passions and hobbies. For those of you that don't already know me- (Hi!) I love making things with my hands- whether it be DIY projects, jewelry-making, working with leather, or crocheting. I'm a passionate cook who loves cooking ethnic, traditional, and fusion dishes, and I would always prefer to cook everything from scratch and for large group of people. Additionally, I dabble in various instruments, I'm an avid reader, and I also like to write a lot of poetry and deep philosophical thoughts that I usually post along with the photos I share on Instagram.
How is it working in this kind of career in Italy, do you find being in Florence an advantage or a disadvantage professionally, and why?
I think that being an American working remotely in Florence has been an advantage, especially in my line of work. As a freelancer that has offered services that can be provided online; Italians view Americans as being really knowledgeable, especially in regards to tech-related fields like social media, marketing, Customer Experience, UX/UI, etc. It's easier to find work and to have an impressive CV when you work in these fields if you can be hired remotely, and being a native English speaker has also been a great asset as well.
I was very fortunate to have been given the amazing opportunity to work for an American tour company remotely for 5 years, which provided me with a stable salary, a lot of opportunities for growth, and the ability to travel around Europe, and beyond. If I hadn't had this unique opportunity, I truly don't think I would have survived here this long.
Many of us living in Florence have had to do a lot of random contract and project-based work through the years to make ends meet, and having this stability really was a big deal for me.
With that being said, finding work as an American is hard because many Italian companies don't want to hire you because of the extra paperwork and costs that it requires – hence why I found success by being hired remotely by an American Company, but in truth I didn't move to Italy so that I could find professional success. If I wanted that I would have just stayed in California, but moving to Europe has arguably been the best investment in myself that I have ever made.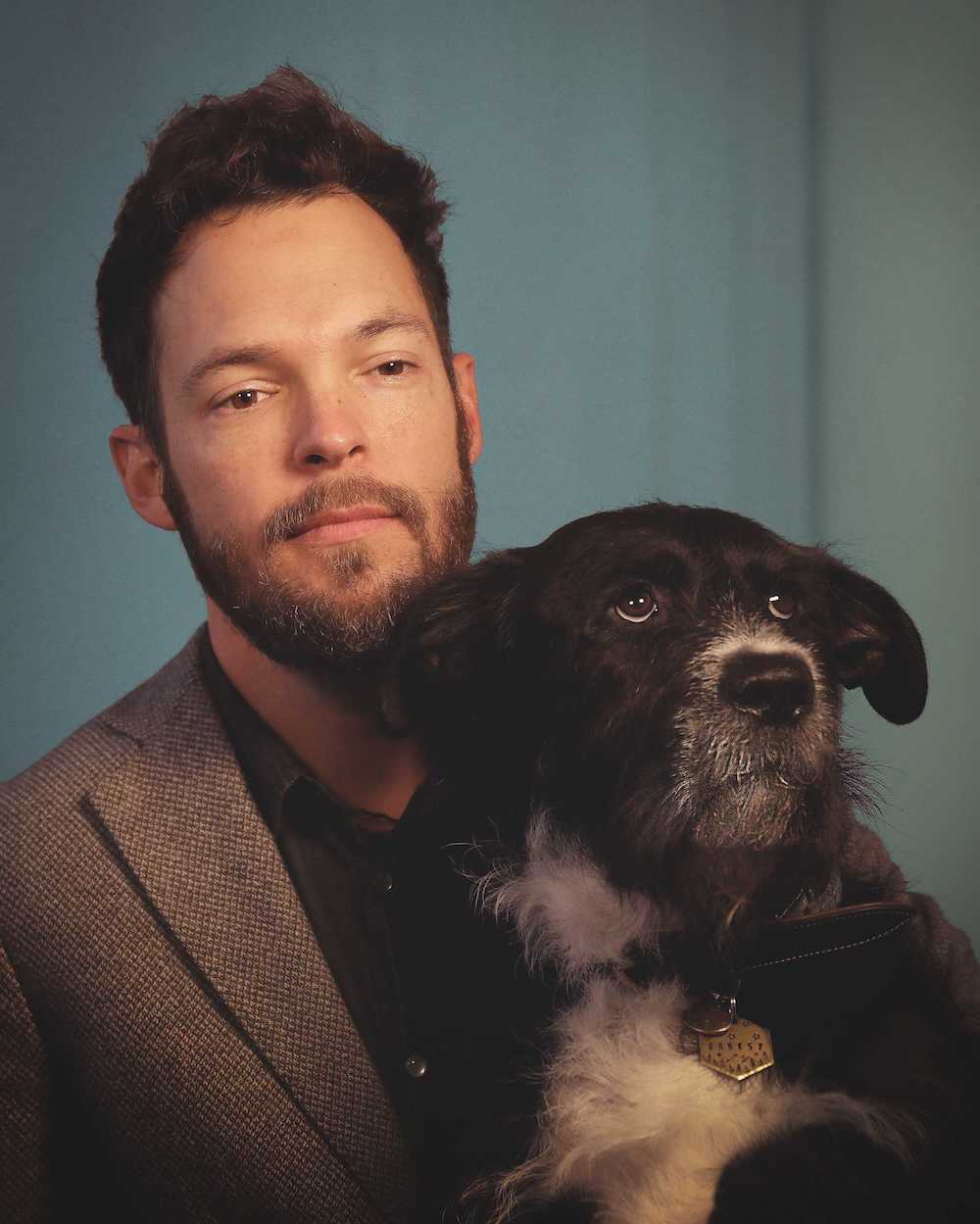 What have been your hardest struggles working and living in Italy. How has it been making this place your "home". How has it been making friends as a single guy?
Since I started working remotely full-time, I've often entered a cycle of working, relaxing, cooking, relaxing, and sleeping- sometimes not even realizing that I hadn't left the house for several days. Working for an English-speaking company also didn't help, as after studying the language for year and a half I basically stopped because I honestly didn't think that I would be in Italy for more than 2 years. I speak Italian now, but my process of learning definitely took a lot longer because of this.
One aspect of Florence that I've found a bit alienating over the years, which If you've spent any length of time in Florence, you'll likely agree- is that I find it's primarily sought out and loved by female students, or women who have graduated (or retired) and have returned wanting to live la dolce vita, so there's not a lot of expat guys here that are my age- and many of the events and gatherings are therefore organized by, and sometimes are primarily for the female community.
Props to all you female readers out there- to be fair us guys are probably just not that great at networking, or maybe all the expat guys that live here are married with kids, or just happen to also be introverts like me ;). Anyways- In addition to this- as I'm sure many others have already stated- Florentine's aren't exactly waiting for new friends with open arms so just finding new Florentine friends is pretty difficult. When I first moved here I had a great group of guy friends, but you know- life happens, people get married and have kids or move. Thankfully a lot of my friends are girls, which is a blessing, and has always been a common thing in my life, but as Florence is a very transitional city- this means that many of my closest female friends have also come and gone as well (Cough, Cough, Georgette).
So, what does a single guy do when he starts feeling like the +1 to every party, and left at home for countless "girls nights", and stops feeling like home is "home"? Well, first he travels, a lot- which one would argue is not a great way to make new friends in Florence, but you gotta do what you gotta do. There was about 3-4 years when I was out of town almost every month for at least a week or two, either flying to another country, or travelling by train to another Italian city. Most of my friends thought that I was never in Florence anymore- which was half true. Something that I learned while travelling alone so much is that my books are amazing travelling companions. I tend to be the guy at a bar or restaurant completely content just sitting alone, either here in Florence, or abroad- just reading and not bothering anyone, and probably pretty content with that. For a long time this worked for me, until…well, I realized that while I grew a lot and gained a lot of personal fulfillment by traveling and experiencing other cultures- that life is meant to be shared with someone and no amount of travelling or adventures would ever replace that.
For just over a year now I've finally made my home here. I finally bought furniture, decorated my apartment, which I love, adopted a dog, and really invested in Florence again, and what would you know- pre-pandemic I actually had a good group of friends, again. Post-pandemic I guess is yet to be seen.
How did you survive Italy's lockdown being on your own? Has anything changed about your perspective of life since the pandemic has arrived.
I'm not going to lie, the lockdown in Florence was very difficult. I hope that many of the people that are reading this didn't feel the way I felt. With all the restrictions that we had, living in the neighborhood that I did- it was just very stressful- in the sense that it was so isolating being in a completely deserted city; it felt like what I would imagine being in house arrest during a war would feel like. Not being able to see any nature, most of the houses around you being empty- all the businesses being closed. Being stuck in the house for months, not being able to travel farther than 200 meters (about 1/8th of a mile) from where you live without legal reason- seeing the streets completely emptied and being stopped by military police to question your movements and check your documents. I'm very thankful that I have a dog, so I was able to go 30 minutes a day to the nearest piazza (which is Piazza Santa Croce) so I could walk around, get some fresh air and try to inconspicuously talk to other dog owners at a distance lest the police would see you loitering about. After the first month of lockdown, I coordinated with one of my friends to meet once a week at the supermarket – 5:30pm on Saturday, so at least we could chat while we waited in line to be let inside. This was the only person that I saw that I knew, and it became the thing I looked forward to the most every week- even if it was just for 15 minutes. Just thinking of this period of my life brings tears to my eyes.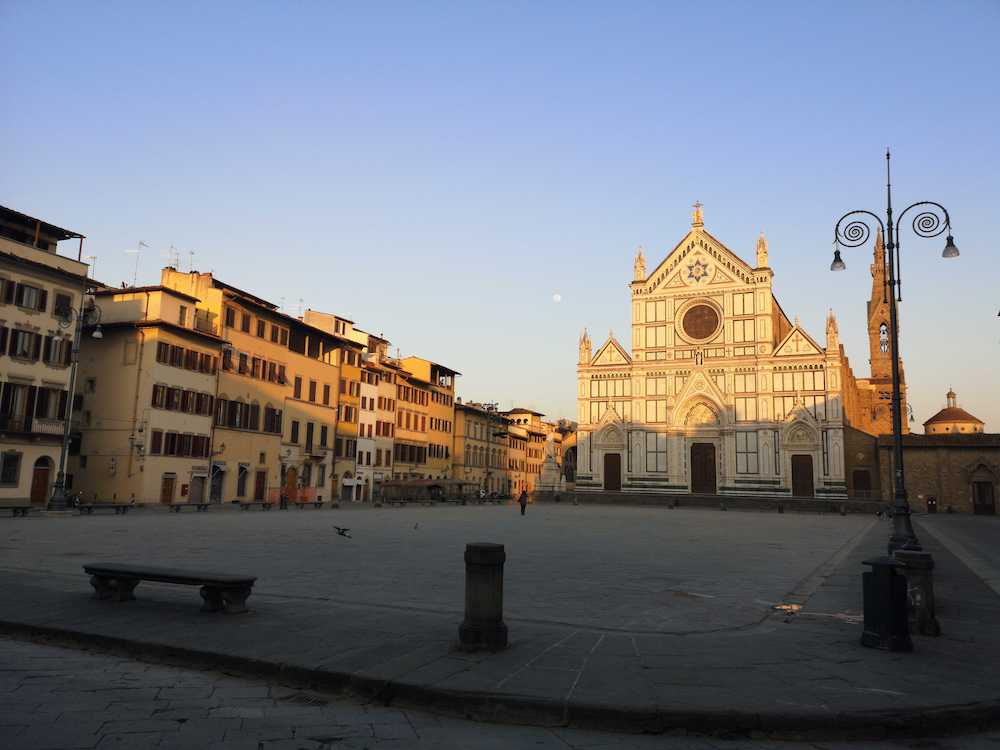 While at home I guess I survived by focusing on myself. Since I was unemployed starting at the end of March…at the beginning, I think like most people, I took on a lot of projects- culinary endeavors, reading a lot, taking online classes, redecorating my apartment, making furniture… but after 3 weeks, everything became really hard, and communication with people and energy started going down; I started to get depressed, just going into survival mode.
I think that this pandemic had really shined a light on the fact that while there are over 7.5 billion people in the world- each of us can individually contribute to the livelihood and the quality of life of other people- first the people in our community, but really to all of the world.
When we collectively fail to see the larger picture, and are not able to work together in order to achieve something, like being able to stop a virus form spreading- even with all the technology and scientific achievements that we have- it just underlines the fact that most people don't have access to a quality education, or just don't realize the implications of selfish behaviors that has lead to the increase spread of this virus, making this pandemic last as long as it has.
You're a pretty crafty person, is this something that was born from Italy or have you always been a maker. What are some of the things you make at home that you found surprisingly easy, or hard? Would you care to share how?
I've always been interested in building things. I remember when I was a kid, I would beg my dad to give me a hammer, some nails and a couple pieces of wood so I could nail them together. As I mentioned previously- I love making things with my hands, and I really like upcycling things and repurposing items. I have a lot of tools and materials to make lots of things. I tend to make a lot of gifts for people, which I really enjoy doing.
Besides the epic (Georgette would say "spaceship") desktop computer that I built from scratch- Something else that I made during the pandemic is the pouf I now have in my living room. It's made from scraps of upholstery leather that I brought from Thailand, and is stuffed with a bunch of old clothes; it's a project that took around 35 hours to complete and I'm pretty proud of it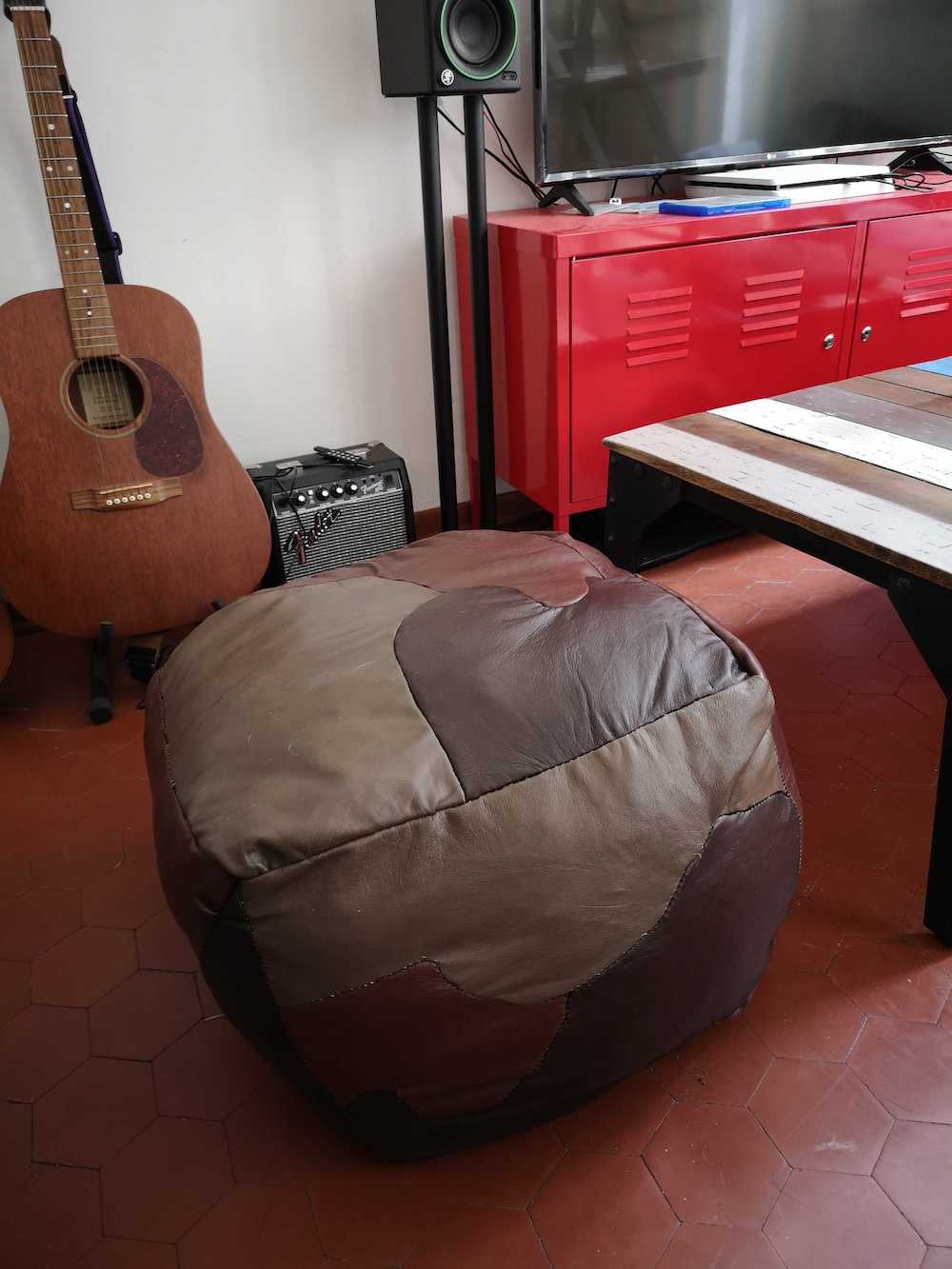 What do you think of the current economic situation in Italy? Do you feel that living here is better economically or no?
I think the current state of Italy's economy is pretty bad. In the last years I think the general consensus has been that we've already been in a bit of an economic slump, but now with the mass closures due to the pandemic, it's been pretty catastrophic economically speaking, especially in regards to small businesses that have relied on tourism- not only from Americans, other Europeans and Asian tourists, but also Italians as well.
I know that I would be much more economically stable being in California, but I feel Italy – or at least Europe – is my home for now, so I'm going to try to survive here for as long as it's responsible to do so. Hopefully my photography endeavor will prove to be successful so that I can have the ability to sustain myself, and continue to thrive in a place that I feel I can have the best opportunity for continued growth, both personally and professionally.
Since people are discussing more about regenerative and sustainable travel, can you tell me more about your latest project and why you got involved?
At my last job working for the travel company, my job was to provide support to a pretty vast network of tour guides located all around the world. Over the years I made some pretty amazing connections and friends along the way, so when the pandemic hit and our company was forced to lay off most of its staff, I realized many of the people I had grown to passionately support over the last 5 years were also in a difficult position, as many of the guides I worked with relied on tourism as a large part of their economic stability. When one of my ex-colleagues reached out to me and asked me to be a co-founder of this new company she was starting that would provide guides with a sustainable platform to virtually continue to offer their services, I immediately accepted.
Since the pandemic started, we've been developing a company called The Impact Travel Collective – a network of specialist guides in Latin America who are making a positive impact in their communities and environment. We offer sustainable in-person and virtual tours in small groups or privately. Our online platform transparently shows how our tours contribute to the United Nations Sustainable Development Goals, making it easy for travelers to choose the impact they wish to make when they travel- connecting them with like-minded guides to collaborate, learn, and enjoy the process of traveling sustainably. We're still very much in start-up mode, but we've been making some real waves in the industry, and I'm very excited to see what kind of impact we're going to be able to collectively make.
You are a dog owner like myself – tell us about your pup and how having Banksy has been in Italy. Was it easy to adopt a dog? How is life in Florence with him?
Banksy is pretty awesome. I adopted him from a rescue in Poggibonsi in November of 2019. I actually had him "on lease" for almost a year, until I finally got his official documents for ownership, so adopting him and bringing him home was easy, but getting the paperwork was a long process, as the dog rescue was not very well organized (not surprised!)
Florence is a really dog-friendly city, they are allowed everywhere -supermarkets, stores, public transport – and there are a lot of dogs here, so he has a lot of dogs to play with, which makes it really easy to take him wherever I go. Italians in general love dogs, so there's also a lot of accommodation and transportation available for dog owners when traveling.
He's a mix between and Italian spinone and a schnauzer. His favorite toy is his giraffe. His birthday is June 1st, 2018. He has his own Instagram account @BravoBanksy. His girlfriend is Ginger (@beagleinflorence), and they are currently having a long-distance relationship.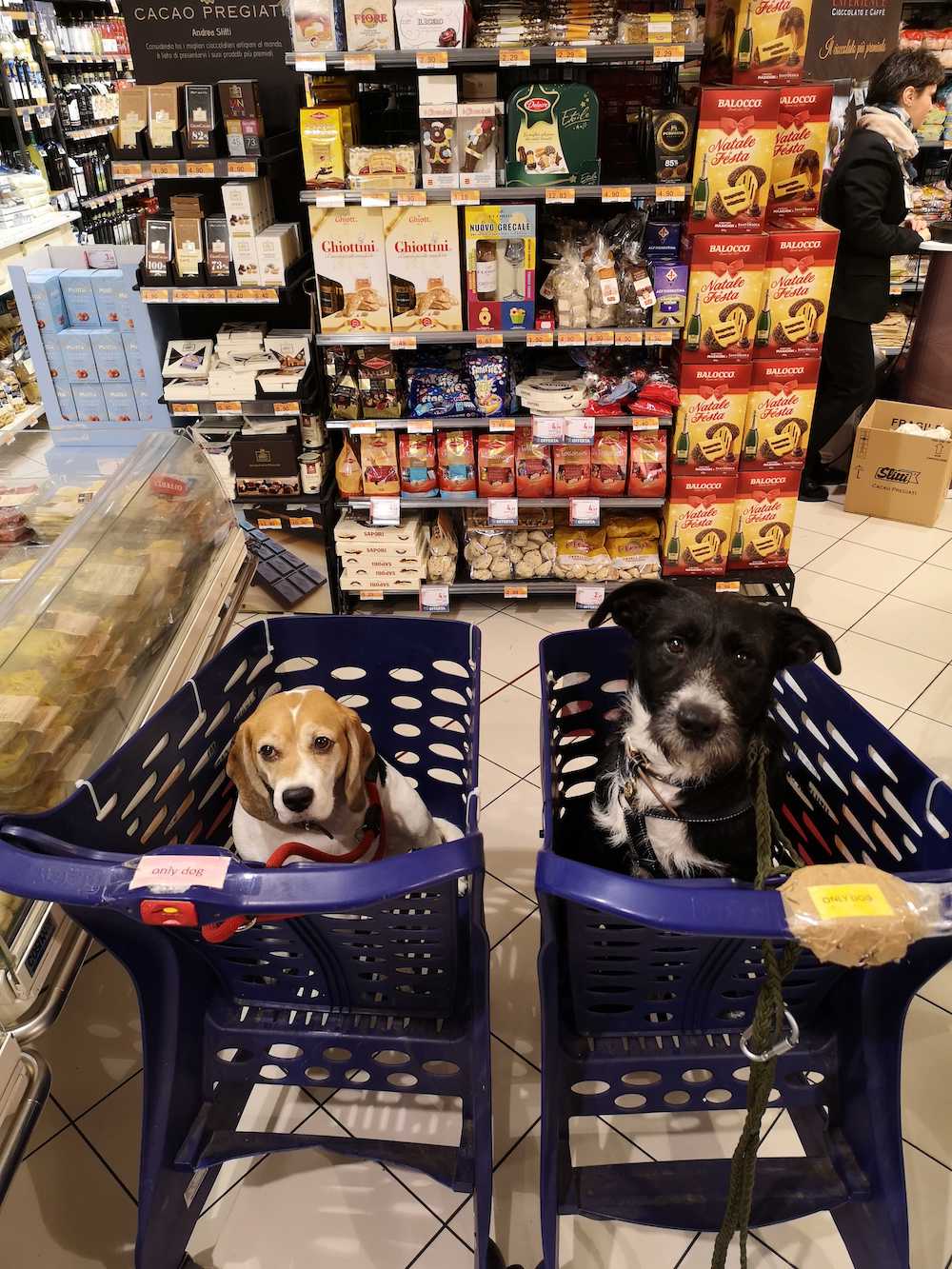 How have you changed as a person since moving in Italy? As an American abroad what would you hope to transmit from your experience to friends and family (and our readers) back home.
I think that more than just being an American in Italy, it's being an American that has given a lot of value to cross-cultural immersion; living in Southern California, you really do live in a bubble, and while you know that the rest of the world and other cultures exist, you don't really connect with them, or feel that they are part of the same reality that you live in, because everything is so far and in California you have access to everything that you think you need.
I hope that through my photos, words, and travel experiences, that people back home will feel the need to travel, really open their minds to other cultures in sustainable ways- not only having a checklist of places and countries to see, but really investing in getting to know the places, the language, local cuisines, beautiful people and customs, especially if they vastly differ from what they are used to experiencing or knowing.
I think all of us could benefit from traveling in a slower way, so when we go back home we come with a richer and more in depth understanding of the places we visited, instead of just being exhausted and being excited about all the Instagram posts we can share with our friends.
I see a lot of this in exchange students that live and study abroad- mainly partying and plane-hopping to see as many places as they can see, and going back home with not a lot of real in-depth experience to speak of. I think this is something that universities can really invest in to develop methods to inspire kids to really invest in their experiences abroad as real growth opportunities vs. just getting drunk with the same people they hung out with when they were back home.
Weekend escapes: where do you go when you need a break from Florence and why?
Well, pre-pandemic I enjoyed getting out of town with Banksy to go see some nature, which he loves. Post pandemic, I haven't been really leaving Florence very much- mostly because we haven't been able to, and because I've been unemployed- but also because of my quarantine experience. I really don't want to do that again, so I've been trying to strictly adhere to the restrictions that have been set in place, limiting my travel as much as possible, and trying my best to not contribute to the problem which has largely been people not being responsible, and travelling.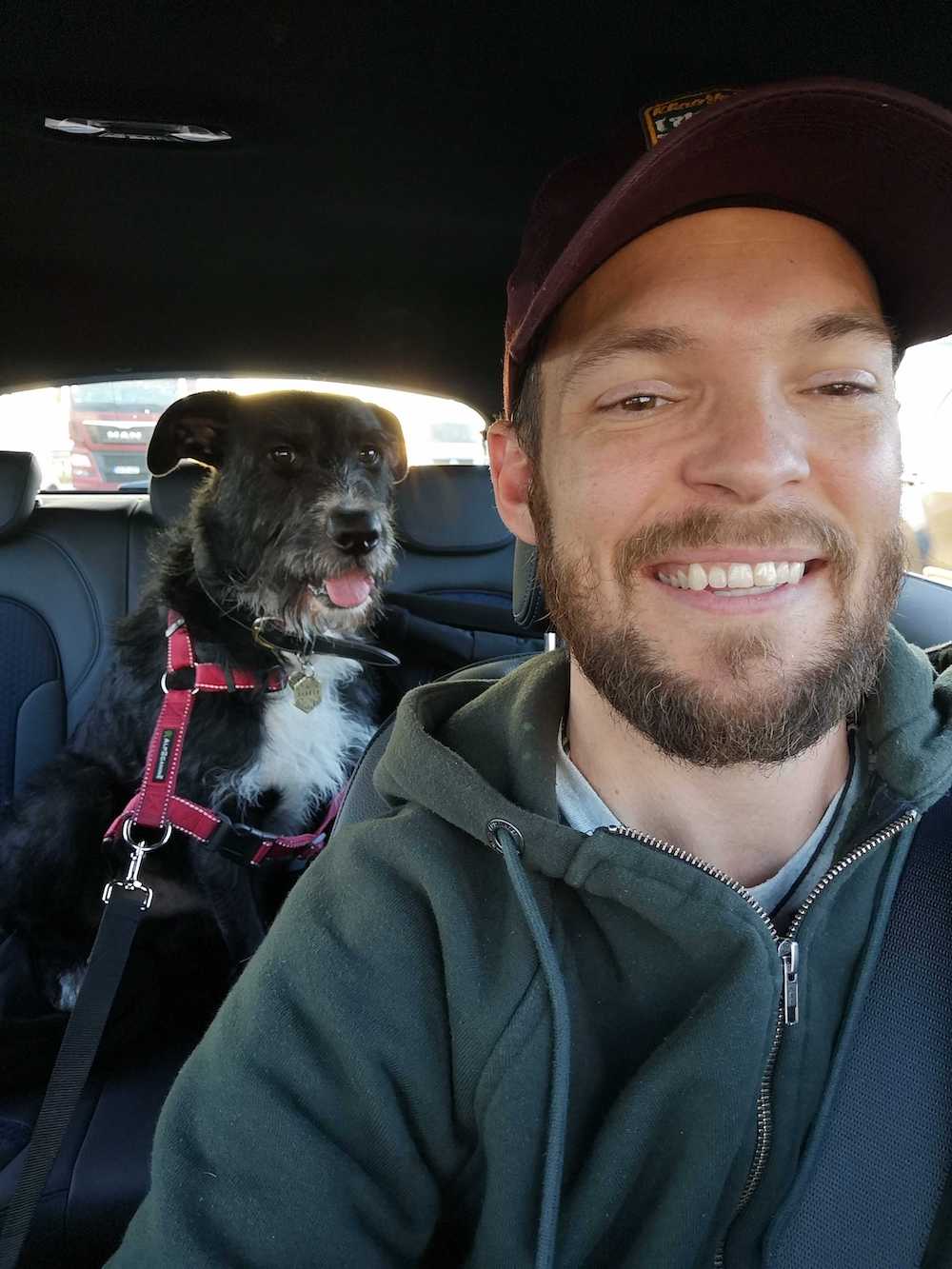 To the person who has already seen the Uffizi, David's nether regions and walked across the Ponte Vecchio. Can you share three special places everyone should know about in Florence/Tuscany that you personally adore?
One of my favorite museums in Florence is called La Specola; it contains the largest and most famous wax anatomical collection in the world; it's just a fascinating display of human anatomy, and also a dated understanding of the reproductive system which is really interesting to see. They also have a pretty amazing taxidermy museum; I think they even have some extinct species inside. It's totally worth seeing, especially if these topics interests you.
There's also a pretty amazing hidden waterfall and stream near Colle di Val d'Elsa which I enjoy going to when it's hot. If you can find it, you can also enjoy it!
My favorite beer place in the city is called Articolo 17; I'm pretty confident that I help pay their rent. The guys that own the place are really nice and they always make me feel like I'm at home there. If you haven't been there- I recommend doing so- they've been hit pretty hard being a bar in the Sant'Ambrogio neighborhood during this pandemic.
Three favorite book recommendations that have changed your life (and why)
'Sapiens, a brief history of humankind' by Yuval Noah Harari.
After finishing this book, I knew I could never look at the world the same way again. Seeing a detailed view into how we as a species have evolved from the early days of emigrating out of Africa into now a largely globalized society- from what the biggest influences have been in regards to what we now accept as societal and cultural norms– and how these cultures were even created- to how and why we have the types of communities and interpersonal relationships we have today. I think it's a fascinating book that everyone would benefit from reading, even more than once.
'The way of the superior man' by David Deida.
This book has been extremely insightful, and has motivated me to learn quite a lot about the importance of the polarity that exists between masculine and feminine energy- understanding the differences between the two, and the real importance of finding balance between the two in having a long lasting and healthy relationships. I think that anyone that has run into relationship difficulties in regards to not feeling that you have a clear role, have had feelings of been misunderstood, or haven't been understanding of why issues have existed- or even have constantly had conflicts with a partner, then I think this would be a very helpful book for you to read- both as a man or a woman.
'Siddhartha' by Hermann Hesse.
Speaking of energy, 'Siddhartha' is the classic book that speaks to the importance of following your instincts to find yourself, living slowly and seeing the value in taking your time. It's a realistic view in the difficulties that life can bring- the unexpected that can happen, and the importance of really seeing your surroundings and on how we may be insignificant in terms of that we are a single being compared to the vastness of the universe, but we also can impact and be impacted by other seemingly small things in life. It has given me a lot of clarity and really made me appreciate the simplicity and minimalist aspects of life that can be essentially therapeutic.
What can you do in Tuscany and nowhere else?
Drink a bottle of Chianti Riserva from a local vineyard, while eating Bistecca alla Fiorentina, al tartufo, at a sagra, surrounded by Florentine locals in a small village just outside of Florence, and being offered Vin Santo after dinner because you're wearing a Fiorentina jersey #FORZAVIOLA.
If you had to make up a tagline for Florence according to Scott, what would it be?
A flower that never stops blooming; a city that never ceases to inspire.