This has been one of those years that for us has had its definite ups and pretty terrible downs and we aren't even at July.
At the moment, I am just focusing on finding moments to relax as work as kicks in overdrive but for once, I am honestly grateful. I'm of course thrilled to have a stable career but I waking up at the crack of dawn to finish things isn't really what I envision long term, it's more about finding a proper balance that is reasonably feasible to maintain as a member of the human race. 
Sometimes I think this is the forever plight of the freelancer, you live in a constant state of fear and self-preservation especially in a country that isn't famous for its economic prosperity but then again there are benefits to being a person who came to age in times of recession – the expectations you have are maybe a little less lofty but you don't mind putting in that elbow grease to get you want. 
Hence why when I get the chance to embrace a proper staycation, in any form possible, I jump at the chance to take it. 
Recently this included a one-night stay in Palazzo Castri 1874 – a lovely boutique hotel 4 stars' superior in Piazza Indipendenza, about a ten-minute walk from the station. The reason I call this "hidden in plain sight" is that I've passed by this area, whether to catch the bus, see a friend or renew my documents at the questura and had no idea this beautiful hotel even existed.
Handsome from the outside in a stately palazzo representative of the area, this is definitely a hotel I would recommend to anyone coming to Florence looking for a place to relax (SPA) or as an urban oasis during any proper city break.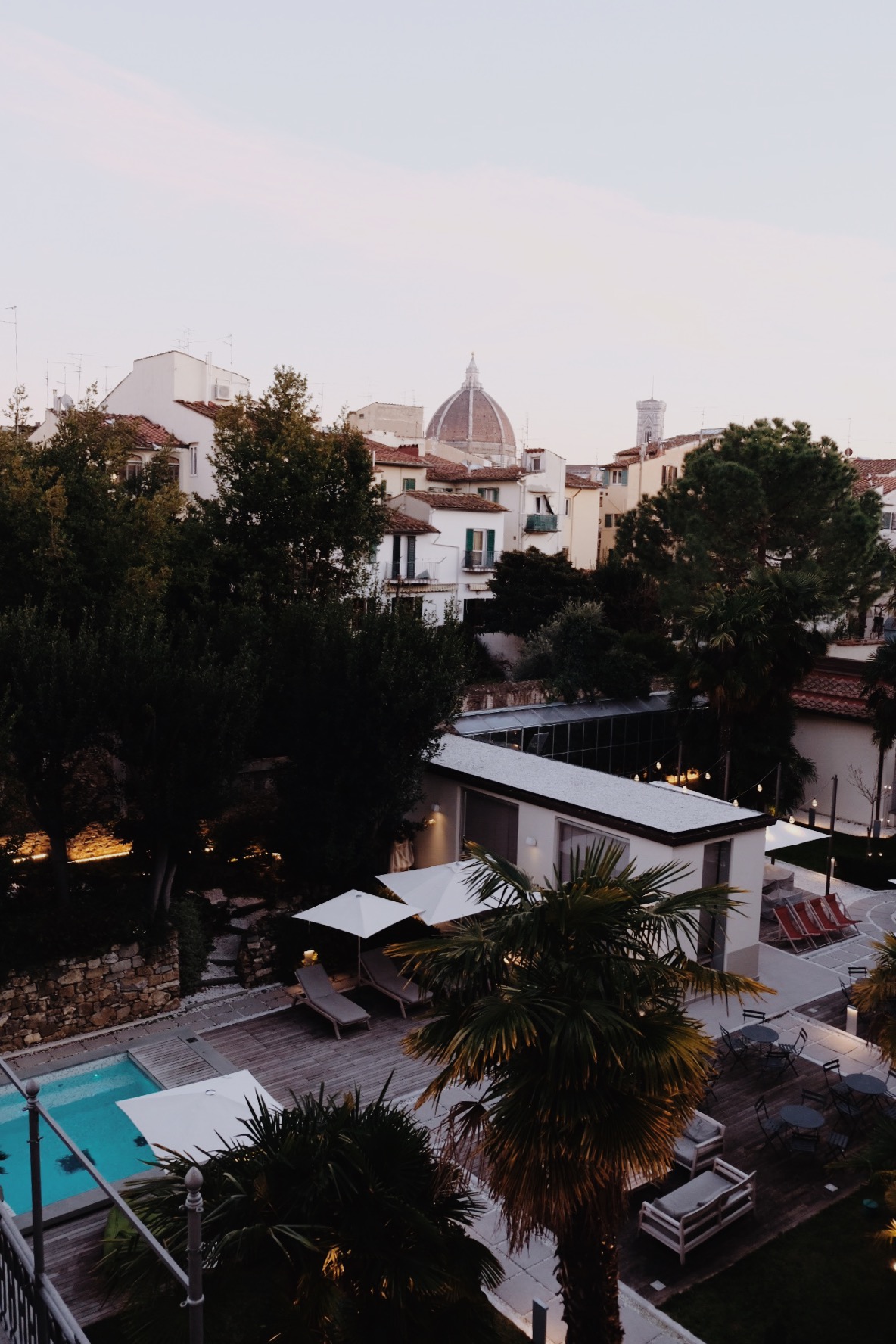 Piazza Indipendenza – An Important Moment in the City's History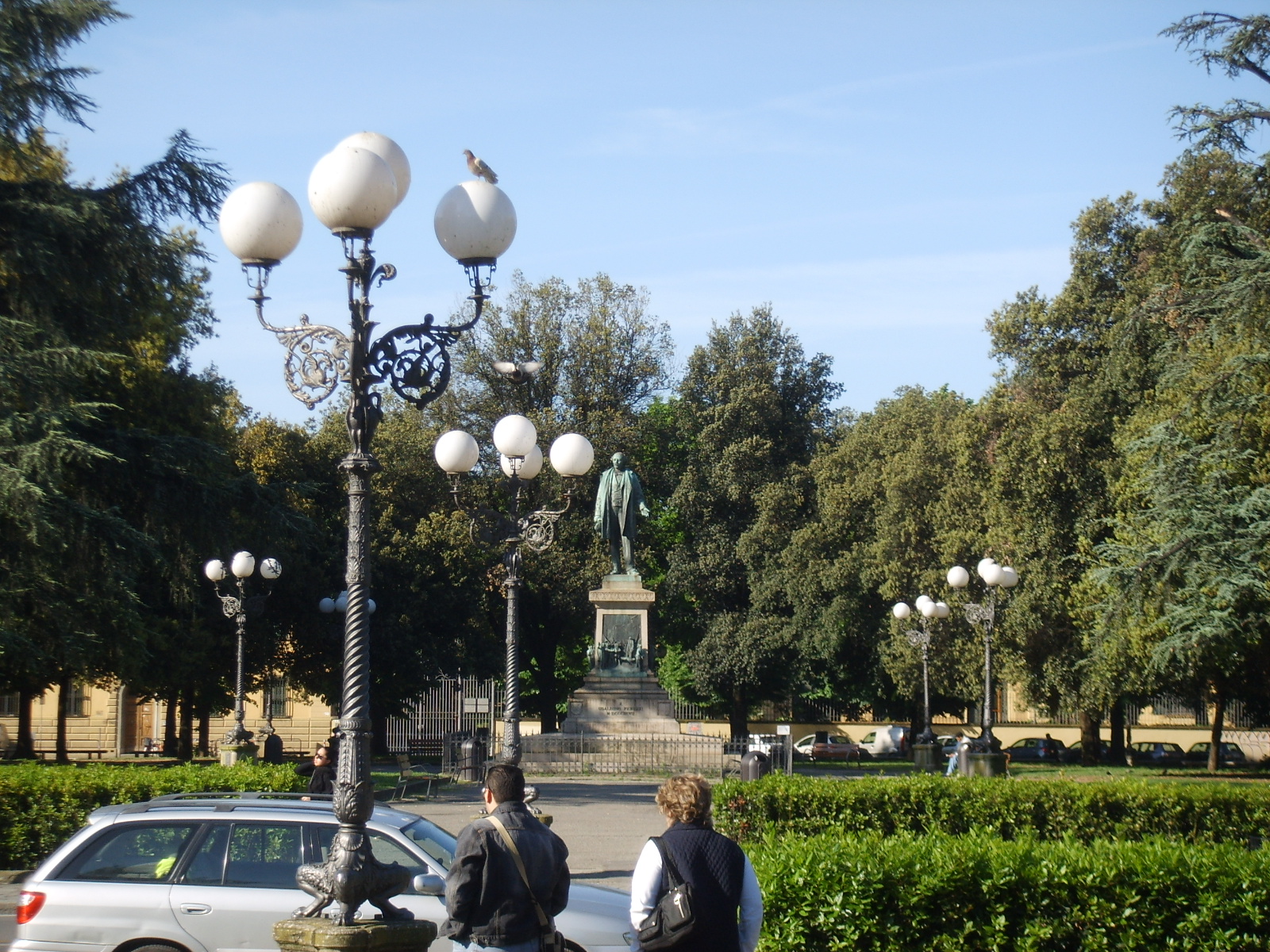 It might be easy to dismiss this square in the favor of the city's most popular meeting points but if you bear with me here, you might agree that it actually has quite an interesting story.
The design you see today dates back to the 19thcentury (it was first called Orto di Barbano) , when an uprising in Florence drove Grand Duke Leopold and Tuscany was annexed to the Kingdom of Sardinia.
This insurrection was organized by the group of the National Society (founded in 1857 by Giuseppe Garibaldi and other patriots), by Bettino Ricasoli and by other groups such as that of Mazzini's democrats. On April 27, 1859, the provisional government of Tuscany was officially born and Guido Nobili, who lived at number 22 of the Piazza, was an eyewitness to the event! Nobili, who was then eight years old, recalled that his mother sewed the first Italian flag that flew over the square, from a window of the Palazzina Nobili.
Quoted from the Comune di Firenze
"On the morning of the 27th April 1859 – day of the peaceful revolution that brought an end to the Grand Duchy of Tuscany and marked the beginning of the process that was to end with the unifi cation of Tuscany to the dawning Kingdom of Italy – the crowd that was gathered in the square saw a detachment of the Gendarmerie arriving from Piazza San Marco. Many of those present were afraid, but their fear quickly vanished when they saw that it was the brass band of the Imperial and Royal Gendarmerie of the Grand Duchy who, by playing the "Mameli Hymn", displayed their loyalty to the same national sentiment as the crowd. It is well known that after this event the Regiment of the Imperial and Royal Tuscan Gendarmerie was transformed into the Legion of Tuscan Carabinieri and a year later joined the Carabinieri of the newly unified state.
Many of the tricolour flags that flew in Florence on 27th April 1859 had horizontal stripes: these flags had most likely been made by replacing the bottom red stripe of the old Tuscan flag with a green stripe. The Tuscan troops who left for the second war of independence used these flags and kept them alongside the regulation flag up until 1865. There is one place that is symbolic of 19th Century Florence: Piazza dell'Indipendenza. This is the background as to which Guido Nobili, lawyer and writer, sets his autobiographical tale whose title alone, "Distant Memories", conveys the deeply rooted change that his generation was witness to."
That's why the square took on the independence name, in fact it was here that Ubaldino Peruzzi showed the citizens the telegram announcing the taking of Porta Pia and the transfer of the capital from Florence to Rome. As popular tradition identifies, you can see this moment represented in the monument in the square itself, in a bench, the one on which Peruzzi would have climbed.
The architecture present in the large piazza is very much standard 20thcentury — featuring large stone palazzi (palaces) around a central park, all very bourgeois elegance and offering a bit of welcome shade on a summer day. 
The two bronze statues seen in the park were placed here during the nineteenth century. The first portrays Bettino Ricasoli (and is the work of Augusto Rivalta -1897) the second depicts Ubaldino Peruzzi, the first mayor of Florence, and was created by the Florentine sculptor Raffaello Romanelli (1896), who knows if they really liked one another or not but you can read more about their story in The Florentine. 
Piazza Indipendenza Today
It would be easy to dismiss a square like Indipendenza as "that place near questura or bus stops" but I've grown quite fond of it over the past years. It remains a necessary artery in the city that only gets better with time. In fact, I have often brought a book to read in the park on an errand or grabbed a pizza with friends at Fuoco Matto, one of the best places in Florence for my favourite carb-addiction.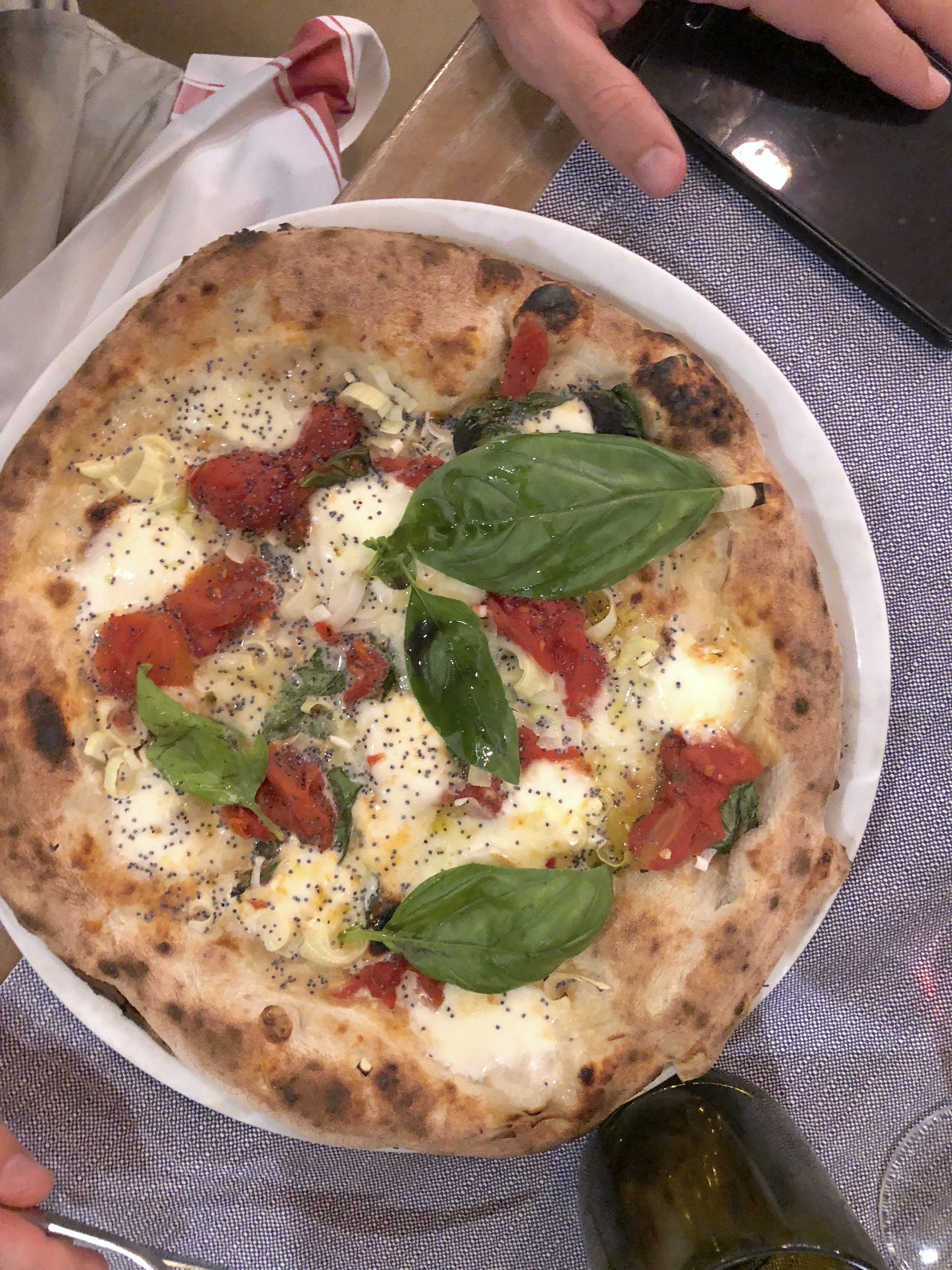 For non -food related activities, I very much appreciate the fact that there is an antique market that takes place here every third Saturday and Sunday of the month.
It's a lovely affair and the square quickly fills up with vintage bric-and-brac, interesting keepsakes and keepsake wooden furniture that I wish I could purchase if only our house was a little larger!
Every Friday instead there is a farmer's market "coldiretti" where you pick up fresh farm-to-table fruit, vegetables, honey and cheese.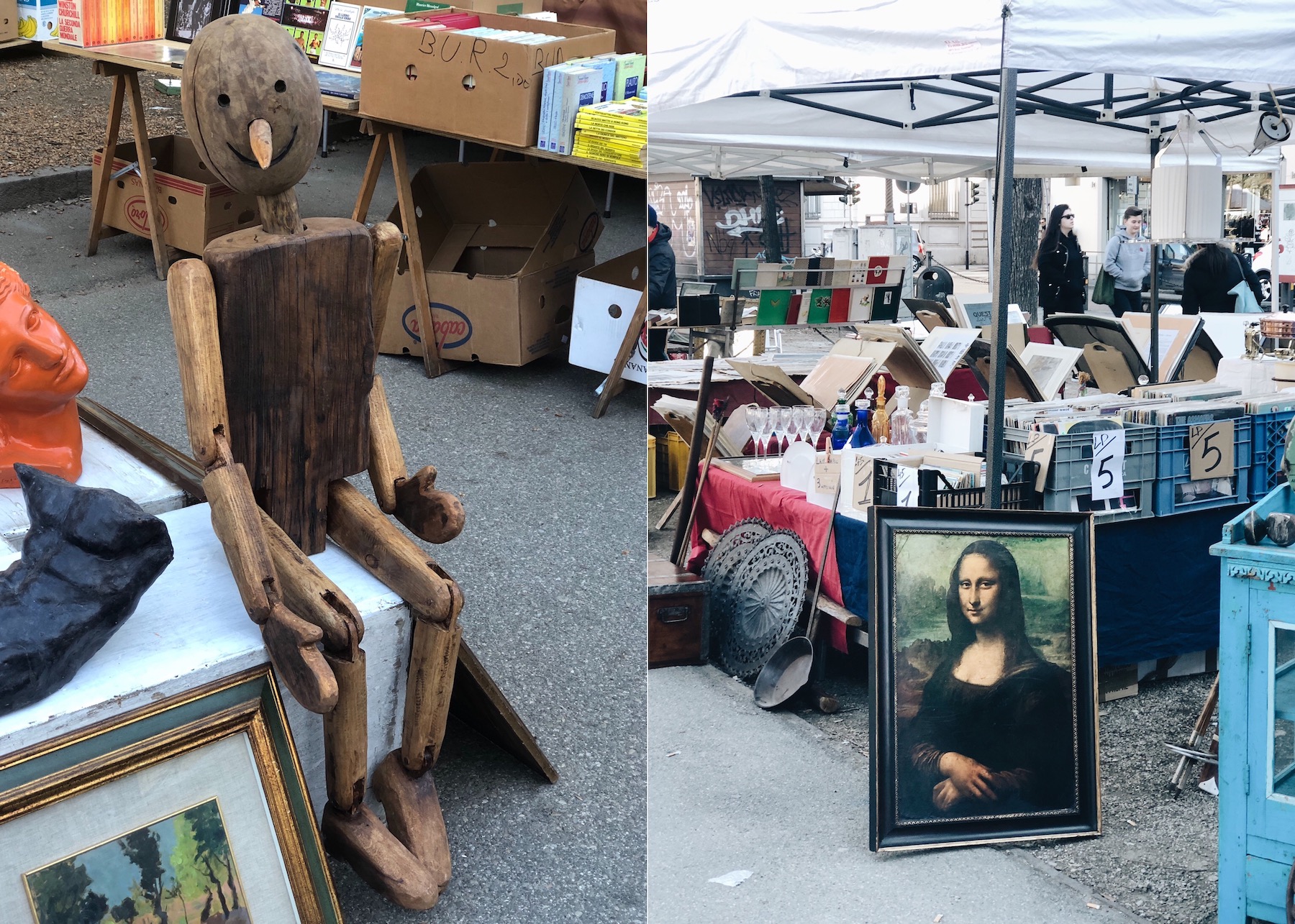 On Via Nazionale, the busy road that stretches from Piazza Indipendenza to the station is also not without its surprising attributes. Skip over the kitsch shops and cell phone stores and you might just miss one of the most beautiful tabernacles in the city!
The Tabernacolo delle Fonticine is a 16th century work of art by Girolamo or Giovanni della Robbia, the name comes from the cherub heads, or 'little fountains,' that dribble water into the white marble basin below.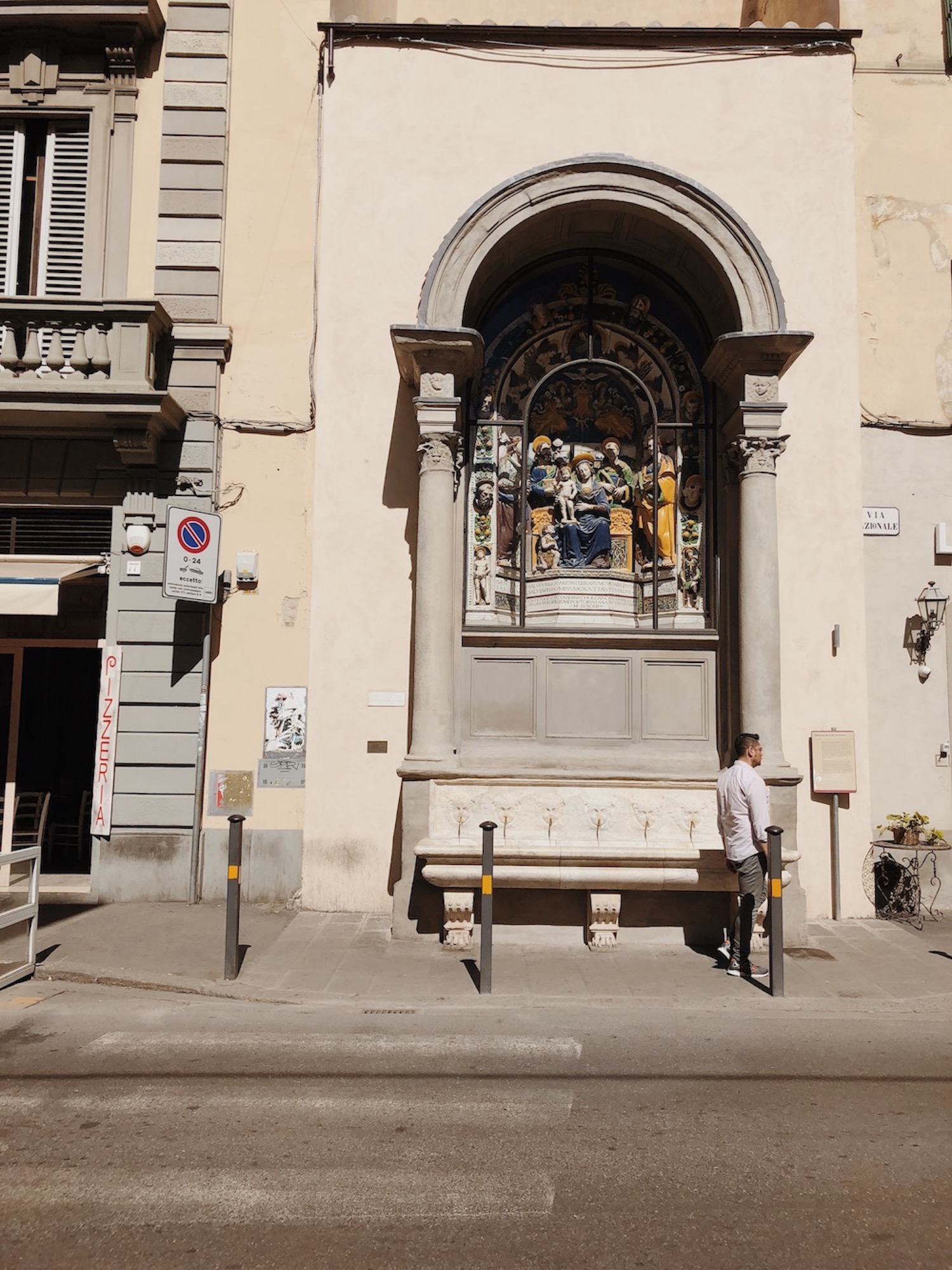 Location wise, you are very near, well everything.
Including a really great gelateria Il Re Gelato on Viale Filippo Strozzi, the train station, the San Lorenzo neighborhood – home to so much that I love about the city, Sergio Gozzi Trattoria, La Menagere for breakfast, My Sugar Gelato (best in town).  The night we stayed in town, we went to Regina Bistecca near the Duomo Cathedral, this new restaurant on the scene offers cocktails to start and a swanky almost French style bistro feel. In regards to food, they specialise in steak but I went for my favorite rosticciana (Tuscan-style bbq ribs) and the various contorni (side dishes) with a huge slice of cake for dessert.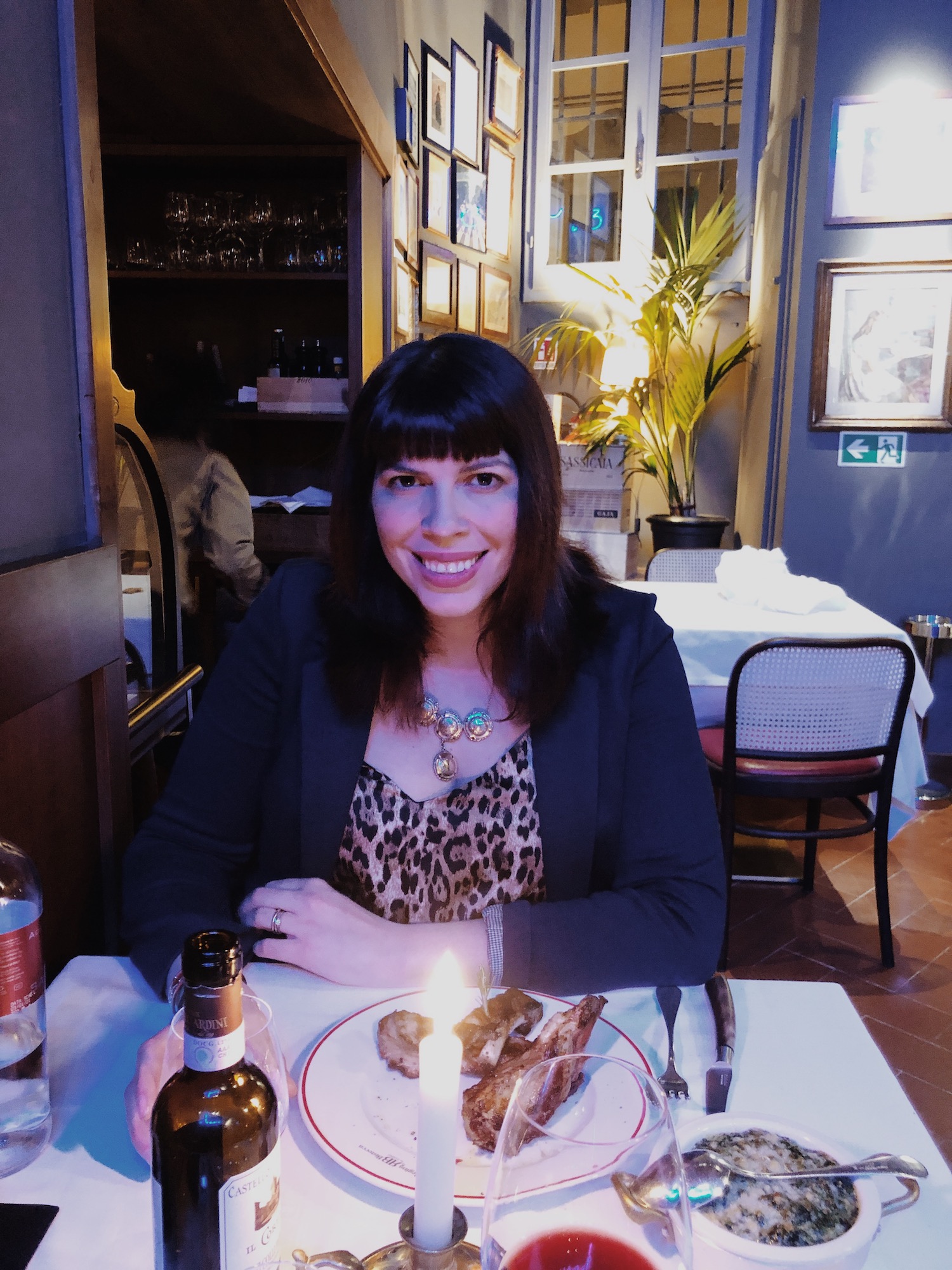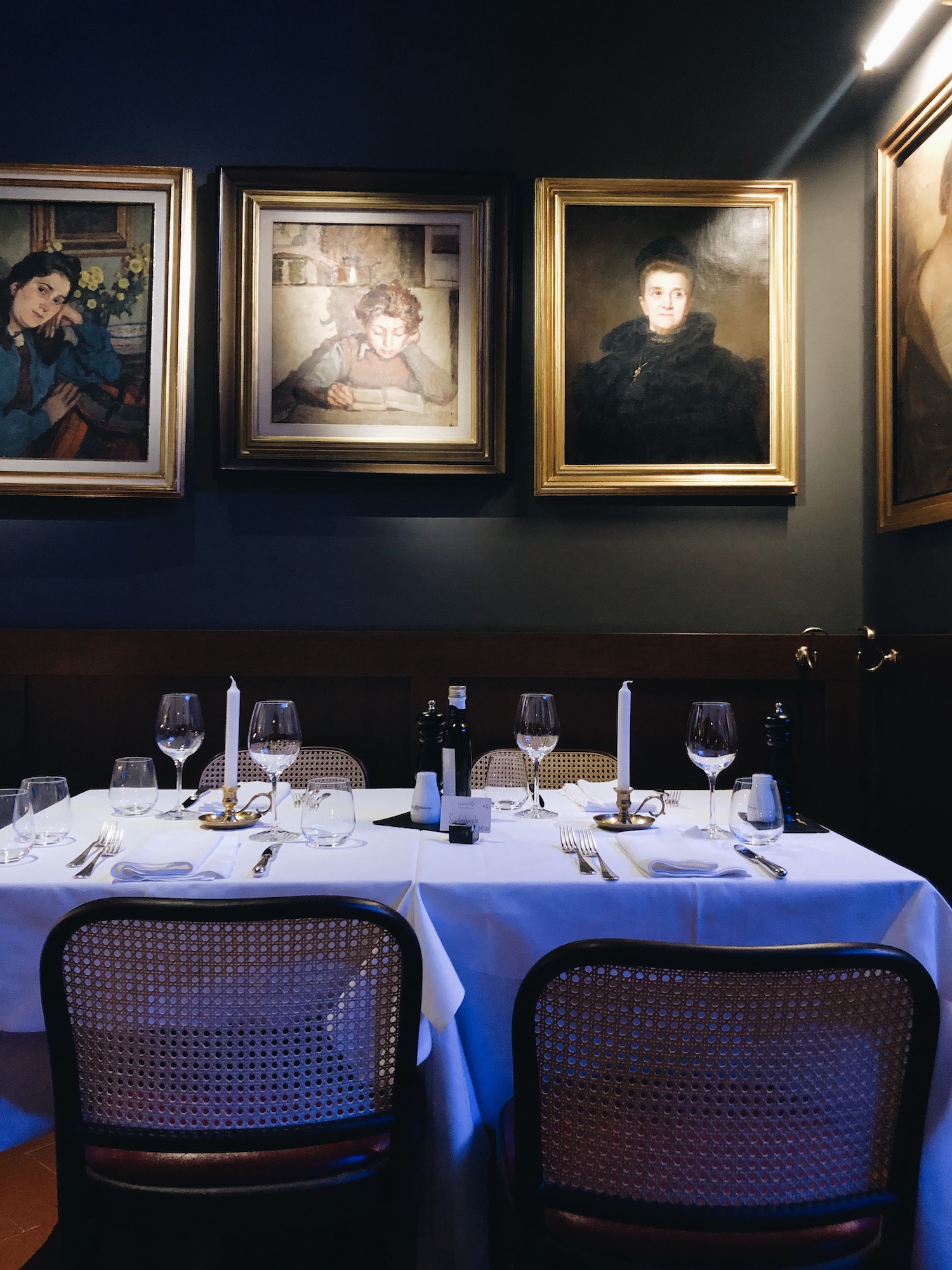 Our Stay at Palazzo Castri 1874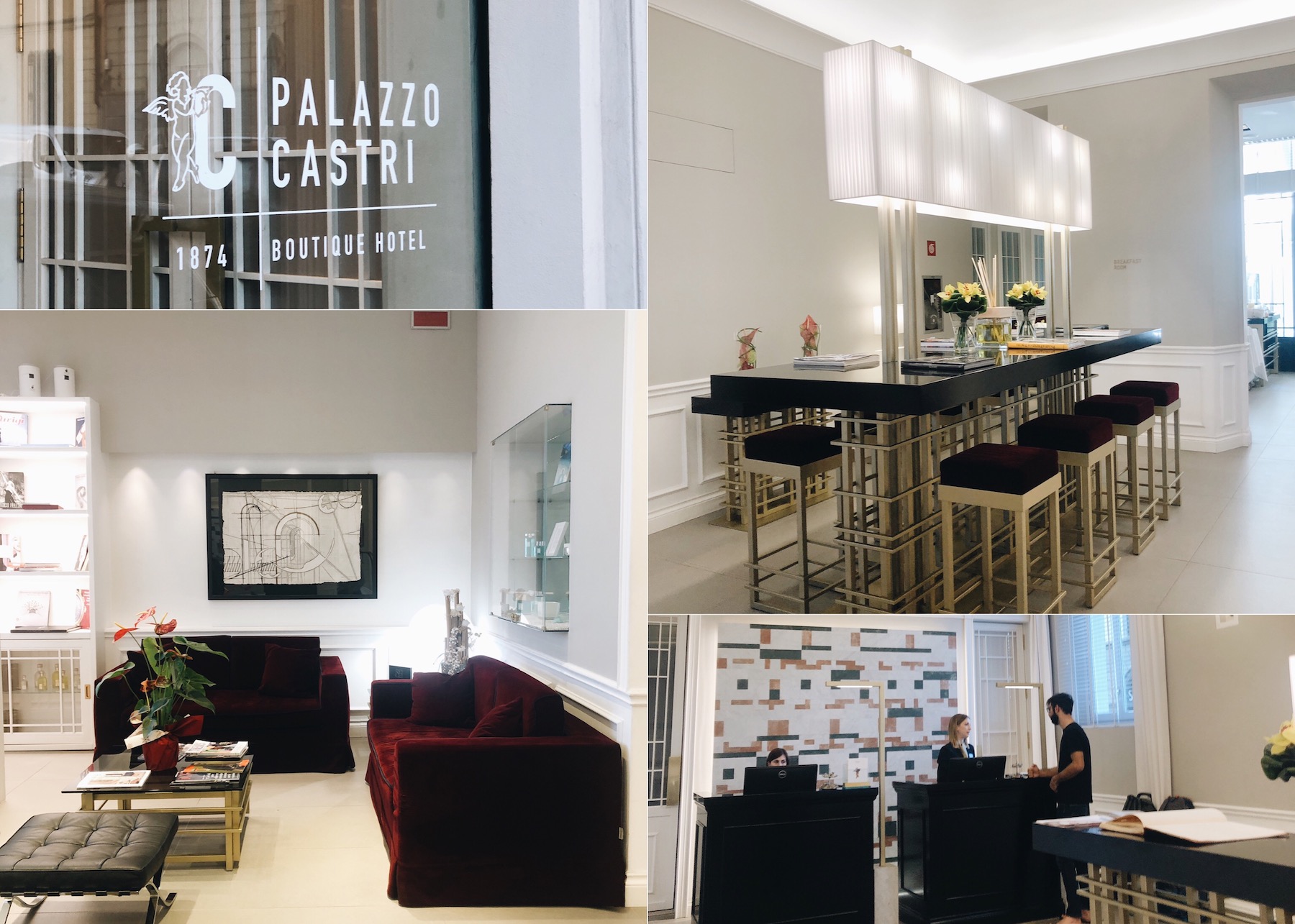 We stayed in one of their deluxe rooms facing the (stunning) "Limonaia Garden" with breakfast & spa entrance included. Quite simply perfect in terms of amenities and style, our lovely room in hardwood floors came complete with wine-colored plush furniture and neutral tones with gold-accented lamps and accessories.
The WiFi worked just fine and they even included a smartphone that anyone could use during their entire stay (even outside of the hotel) and for this girl that is most definitely a five-star service.
For someone who works from the room and gets up early without wanting to meet actual people, I appreciated the fact that they included a tea and coffee machine (Nespresso pods) so that I could make my own brew before seeing anyone for the day. A lot of hotels skip this but believe me, it is well used and well loved – don't take our caffeine away guys..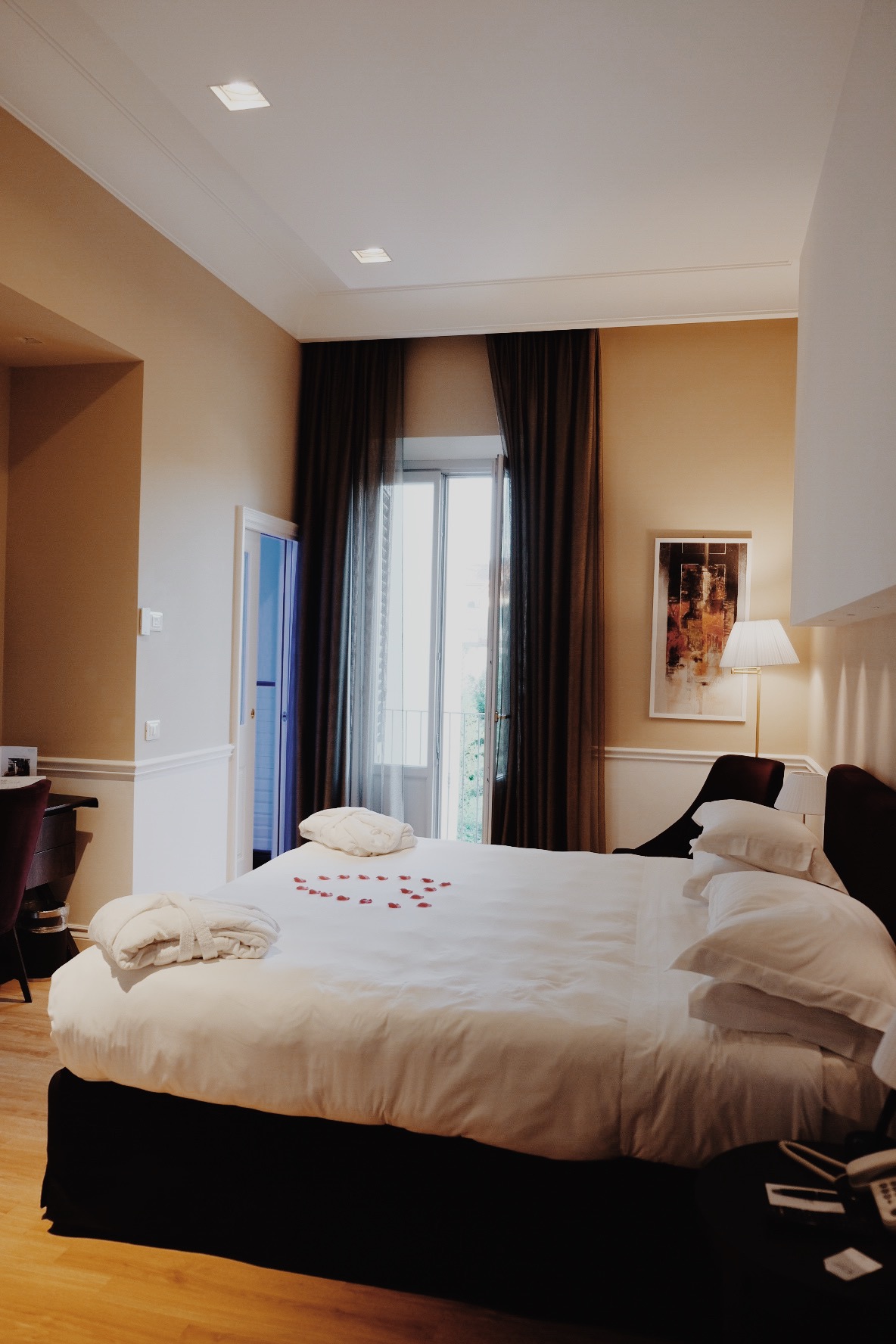 Our room had a small balcony that opened up into the garden, offering us plenty of natural light during the stay and a lovely view of the limonaia below. I could see the extent of the green space and lounge areas but also the rooftops of Florence, with some of the city's notable monuments off in the distance.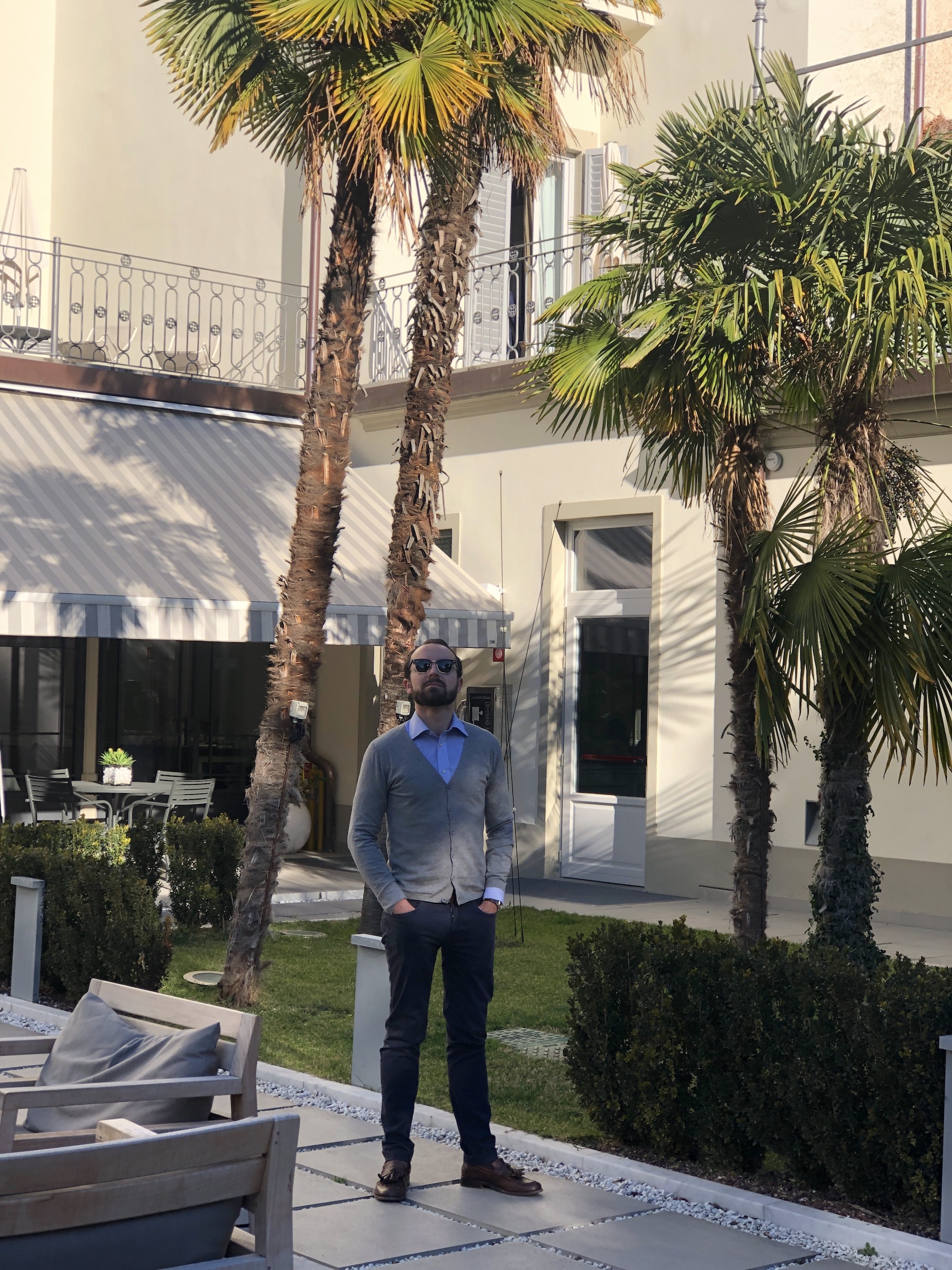 What also makes this place quite special are the comfortable common areas, the lobby is nicely decorated and you can almost always grab a tea, coffee or drink in the salon area near the garden. I appreciate the original pietra serena staircase and lovely high ceilings.
The hotel's inner garden of course is the part that really sells this place for me; green – spacious areas are hard to come by in the historical center so this leafy space comes as quite as surprise, even for a seasoned local like myself. Between the tables, magnolia trees, cozy lounges and lemon-filled limonaia, I would imagine anyone busy after a day sightseeing would come to see this garden as their own personal oasis. While unwinding on the couch, you can also catch a glimpse at the heated hydro-poolspa area that is both indoors and outdoors.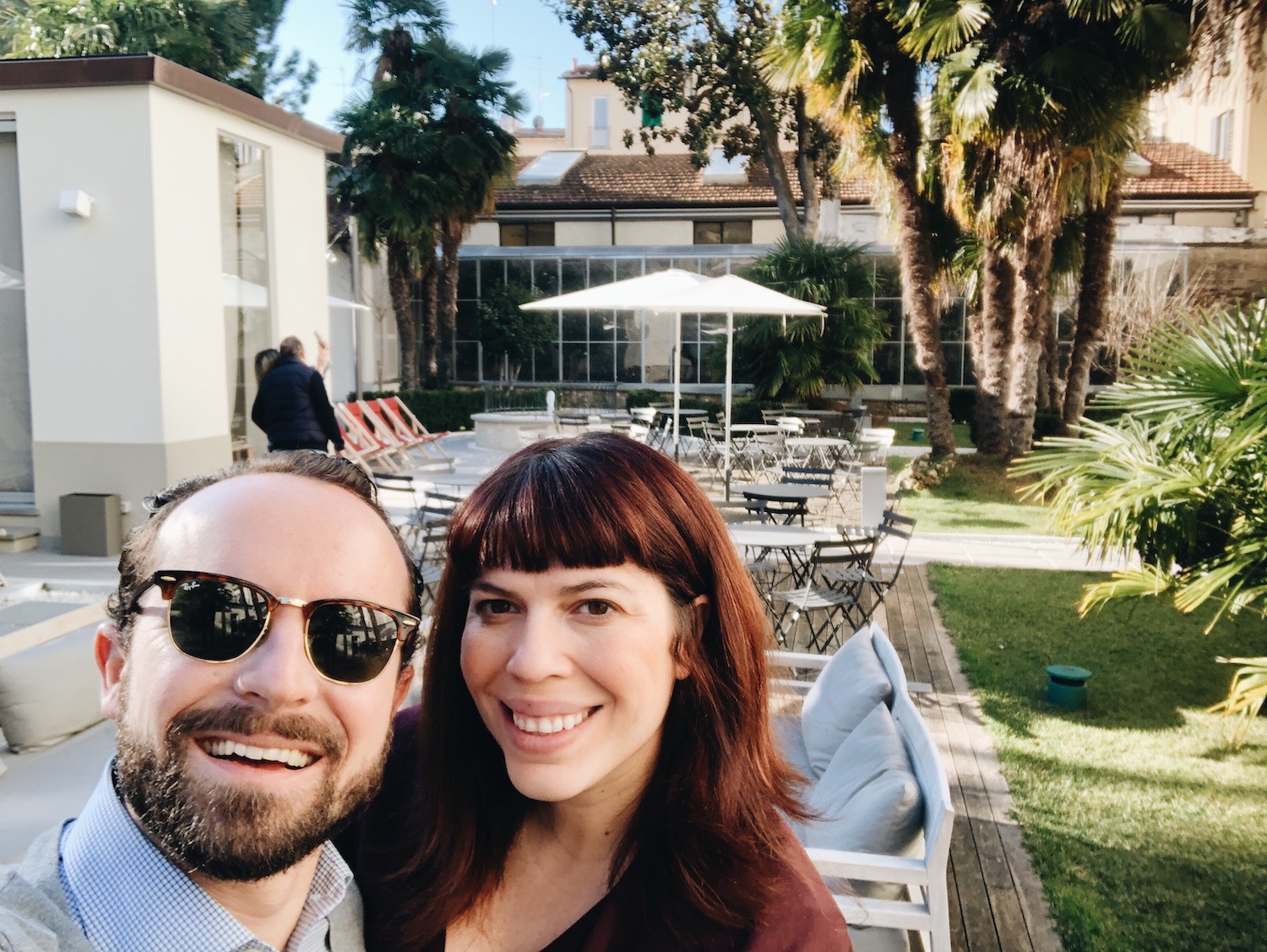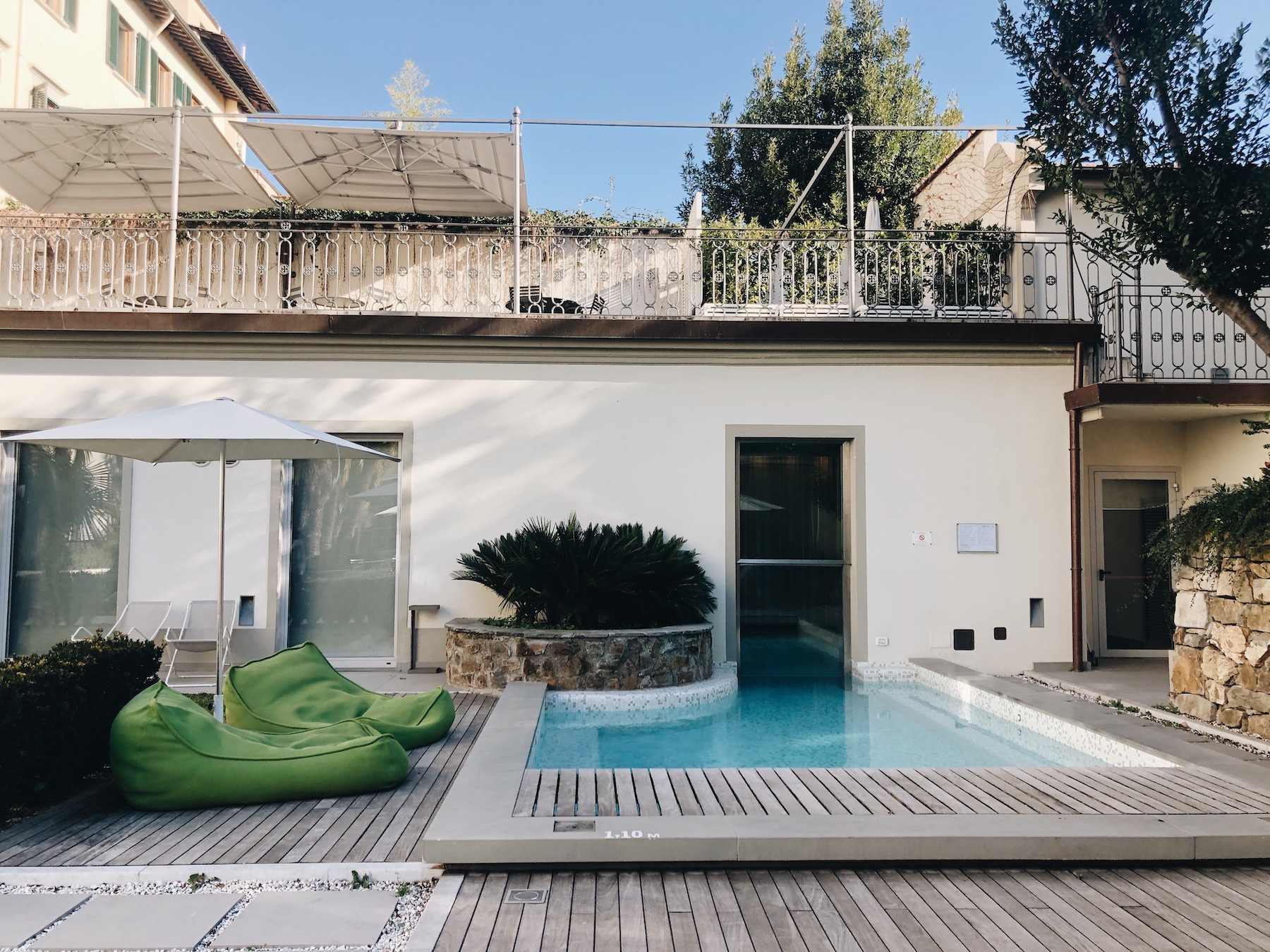 Every day from 4 pm, afternoon tea is offered free of charge for anyone looking for a sweet pick-me-up, I spent a fair amount of time checking emails and catching up on work as I waited for Nico to join me so we could hit up the spa and then go to dinner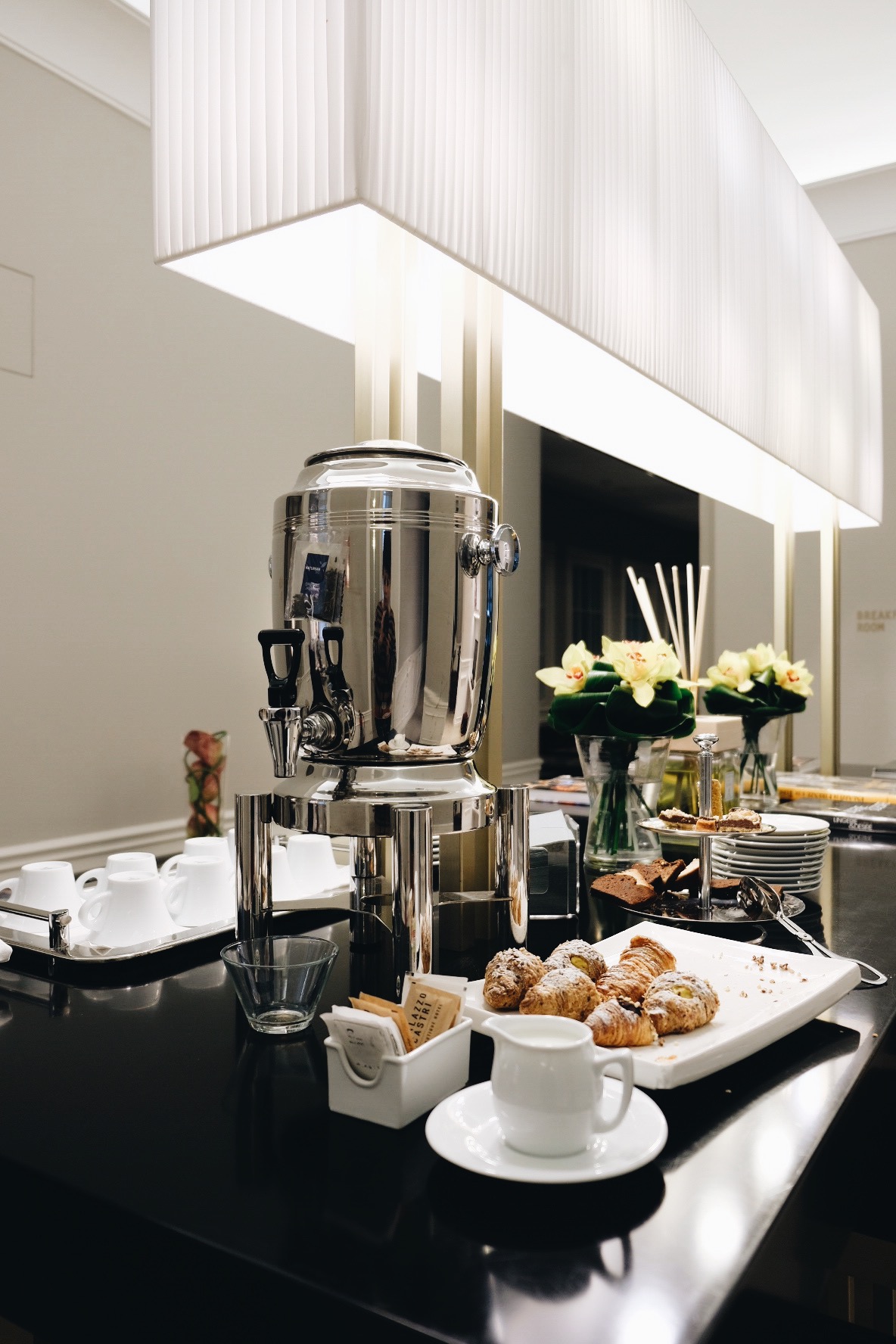 .The Florentia Café inside the hotel offers up a lovely selection of eats if you prefer to eat in-house, included in the varied menu were Tuscan salami and cheese platters, fresh salads, artisanal panini, club sandwiches, hamburgers and Italian pasta classics such as cacio e pepe and homemade fresh pasta with wild boar ragu.
Speaking of the spa, this my friends, is why you need to book the hotel.
Unlike many sad, unused spas in hotels that could use a refresh, here we finally have one that has been shown some love and thus is pretty special.
Once you enter, you can take a quick dip in the hydro-pool that opens up to the outside, perfect to lounge in peace and be all romantica and instagrammable and all of that jazz if its your thing or you can be like me and just turn off from the world and completely zen out. 
And that's not all, in addition to the hydro pool that is easy on the eyes, there is also a Turkish bath, ice bath, sensory shower, Finnish sauna and relax room with herbal tea on offer. Naturally, you can also book a face & body treatment or a massage (I should have done that!- next time) and you do need to let the front desk know when you want to visit, typically they set you up with a spot in the afternoon so it won't be too crowded when you need your peace.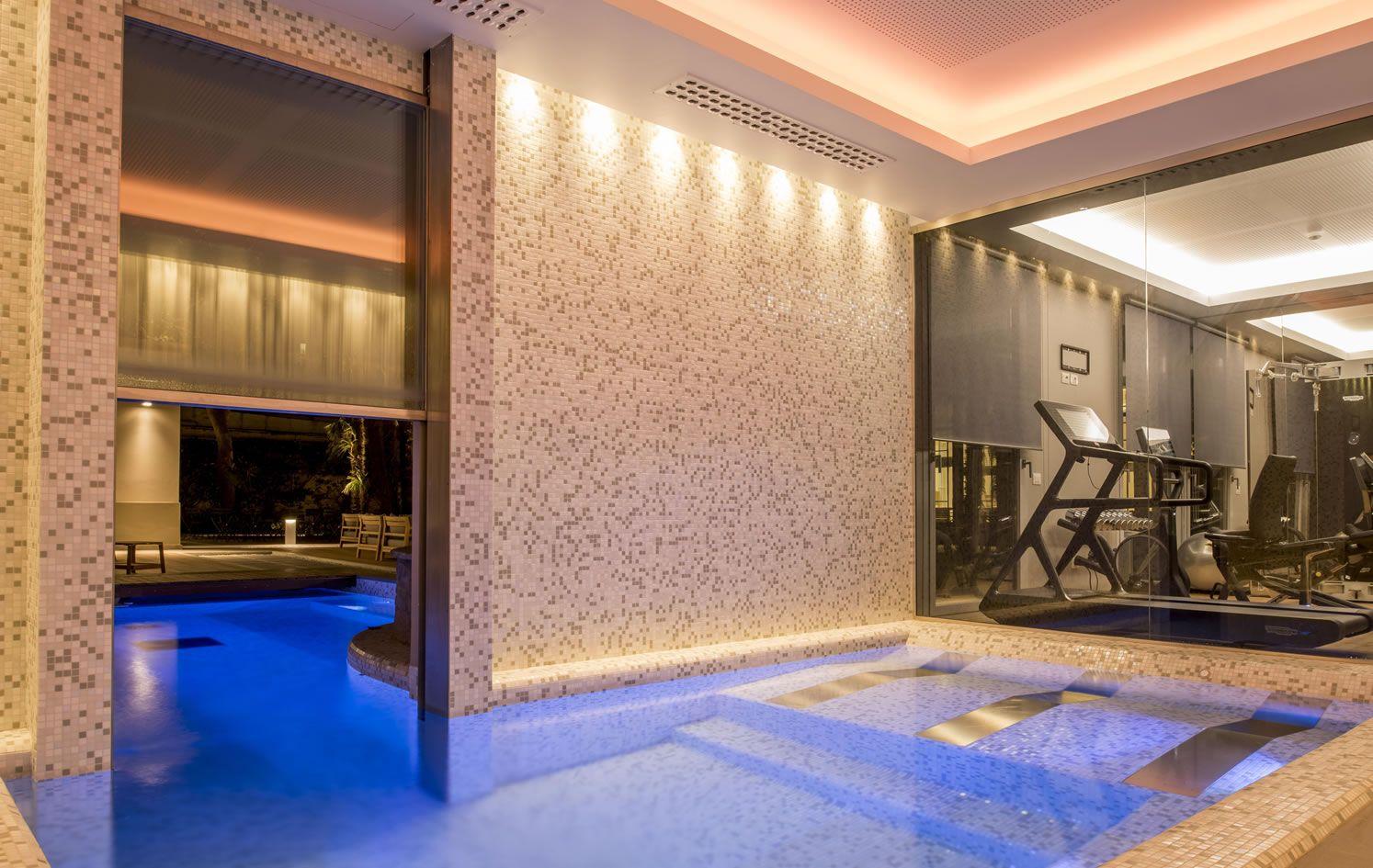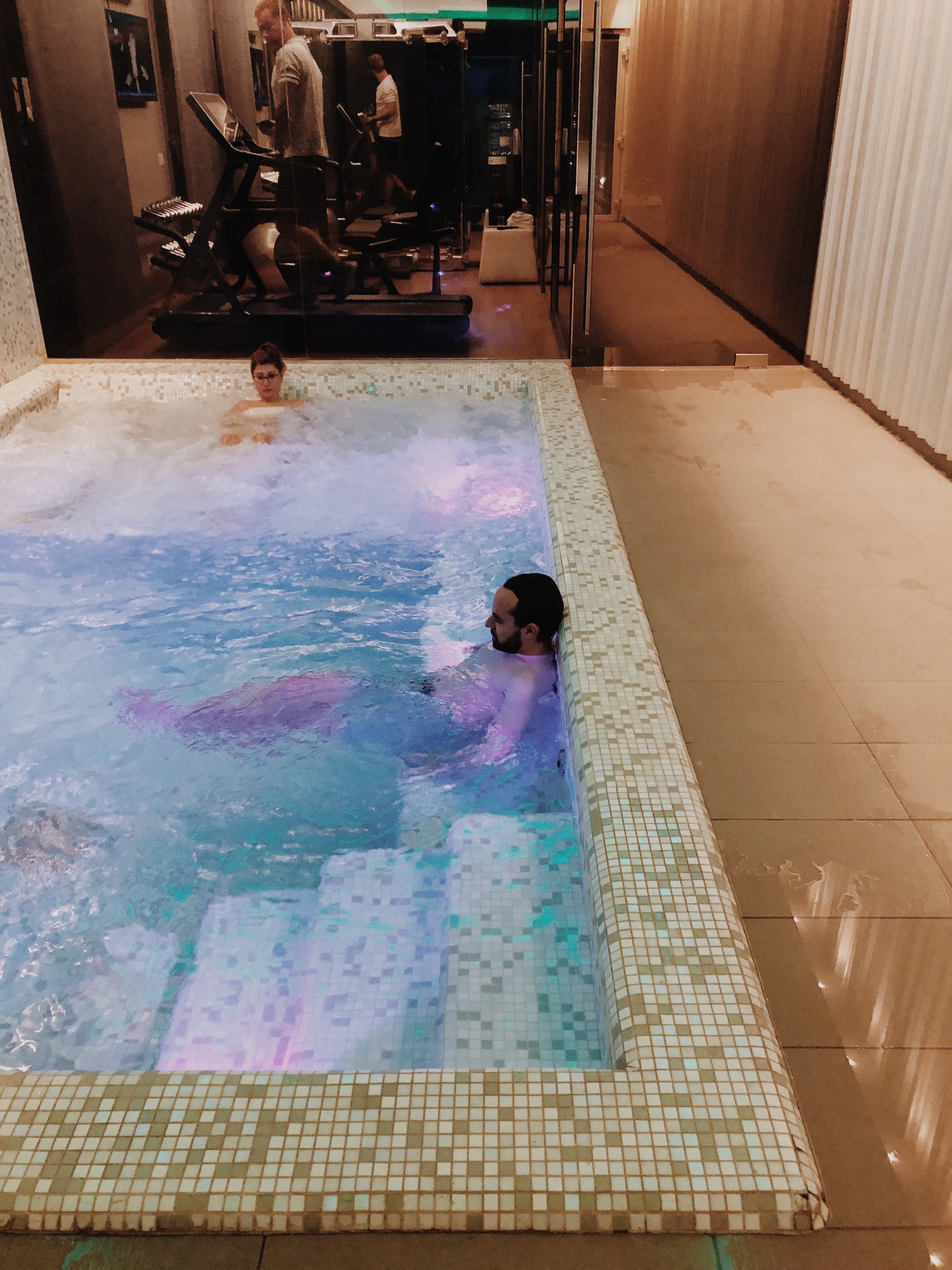 Breakfast was also a delightful affair, buffet style with fresh juice options and plenty to choose from within the savory/sweet stations on offer plus great coffee-drinks made to order. There's nothing worse than getting served mediocre American-style coffee when all you want is a steaming cappuccino or caffe lattè done right.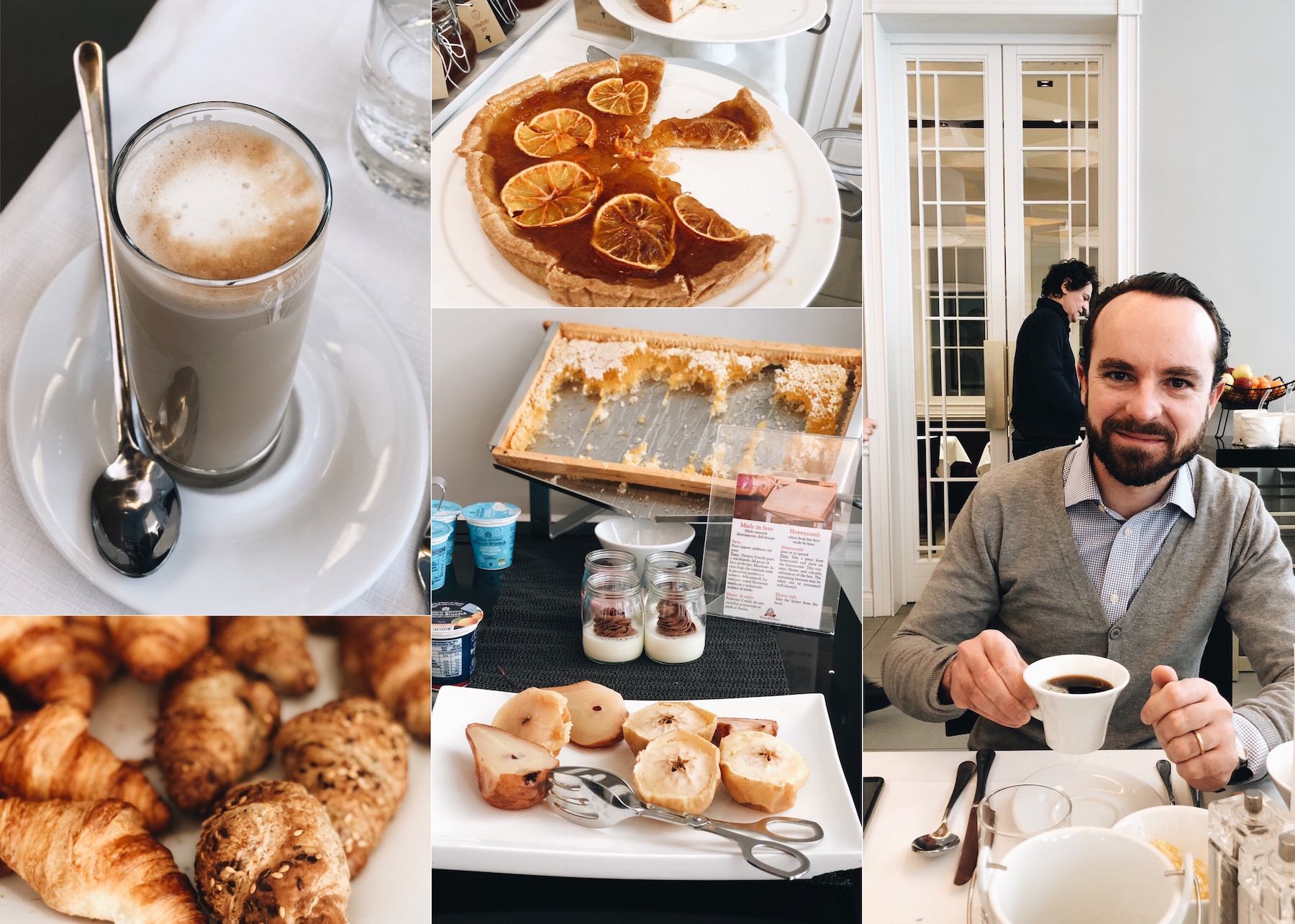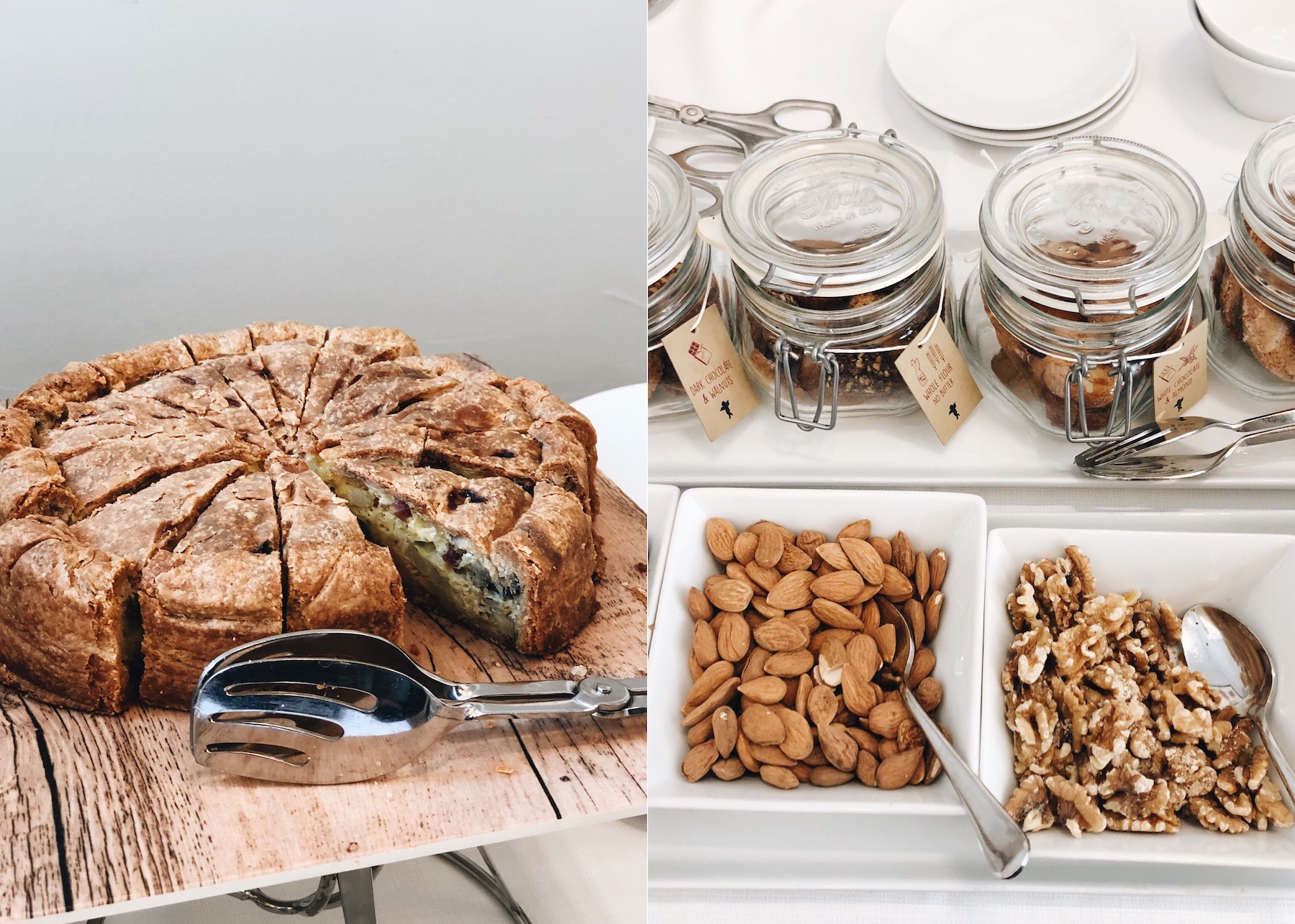 Prices range from around €130 in low season to 300-400€ in high season (why I always suggest off season guys) and there are packages on offer for small weddings. I also asked about babies, they do have cots and options for new parents (awesome) but I would generally think of this place as perfect for couples on a romantic getaway travelling for special occasions, honeymoon and anniversaries, and business people looking for an oasis of relaxation with spa facilities after their working day. 
Palazzo Castri 1874
Piazza della Indipendenza, 7, 50129 Firenze FI
Telefono: +39 055 472118
Disclaimer: This is a sponsored article but all opinions are 100% my own, I was very happy to discover this gem of a hotel in my own city and we genuinely enjoyed our staycation there.