Florence, Italy as you've never seen it before.
Empty, the contrast of shadows offering the sole company to the city's Renaissance-era architecture as no groups of tourists walk loudly past. No, these aren't photos taken at 6am before the city starts to wake up, these were taken in the middle of the day during one of the worst virus outbreaks in recent history by someone with journalistic accreditation and a good cause.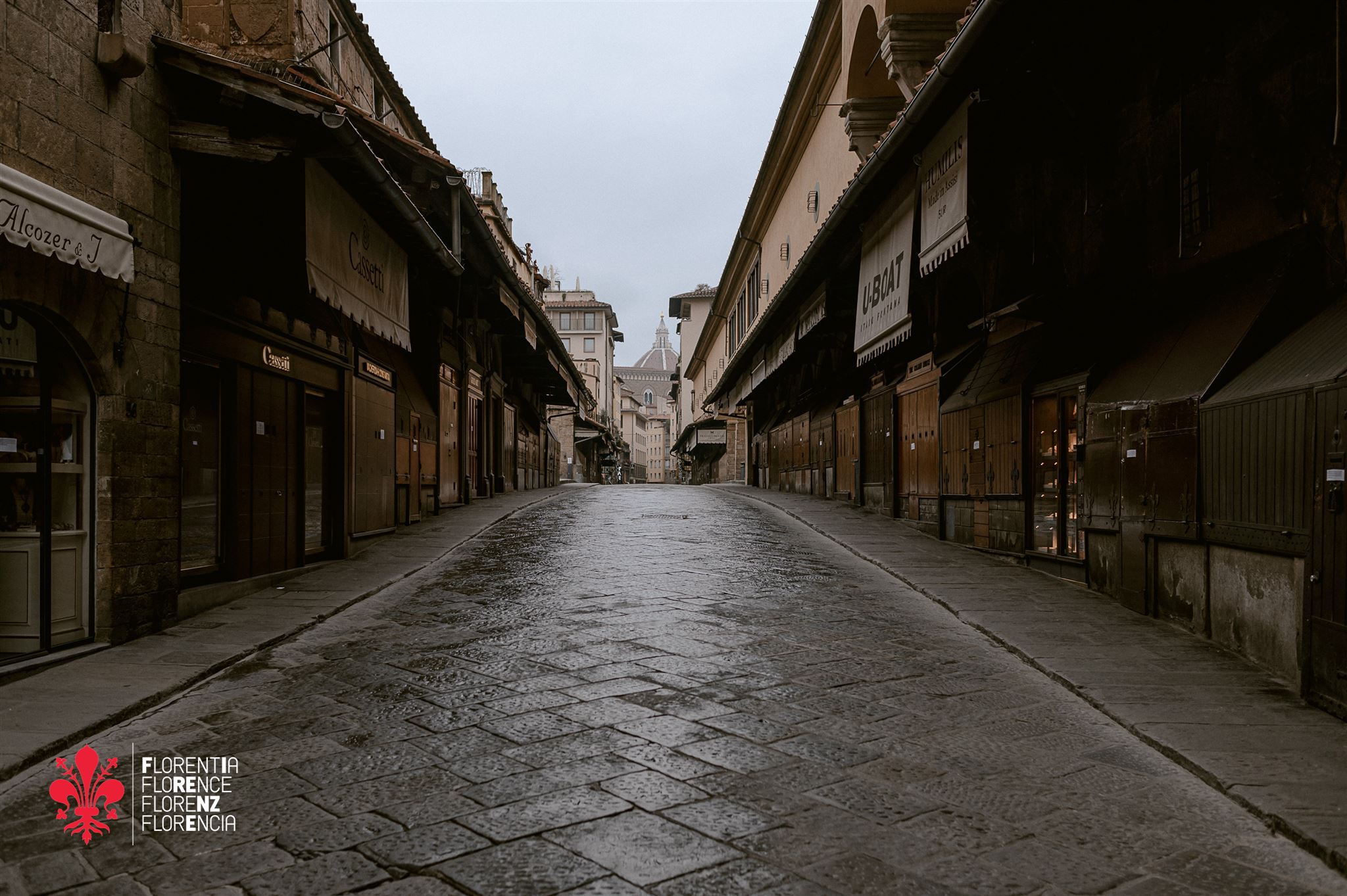 Photographer Francesco Spighi is someone I know well.
He was our wedding photographer in 2015 and what stood out to me about his work was just how brilliant he is at capturing the moment in its entirety.  
A flash of someone's hair, a cheeky smile, a hug between friends.  What I appreciated about him was the fact that he is not one for staged reality, but instead, is a person who seeks and finds details that most people wilfully miss. 
As most of you already know, the coronavirus outbreak has led to a nationwide lockdown all over the country, very few people are (thankfully) out on the streets.
Francesco, whose photos have received millions of impressions since this has all begun, is using that momentum to help out a local hospital in Florence.
He is generously selling these beautiful photos you can see in this gallery (and below) as keepsake prints for your home.
Any money from the sale of the prints will go to a foundation dedicated to funding Careggi, our largest hospital, in the city. All in the aim to help combat the coronavirus outbreak that has already claimed 109 lives in Tuscany alone (source). 
I asked Francesco what it is what like to be out there capturing photos during this somber time and this is what he shared with me: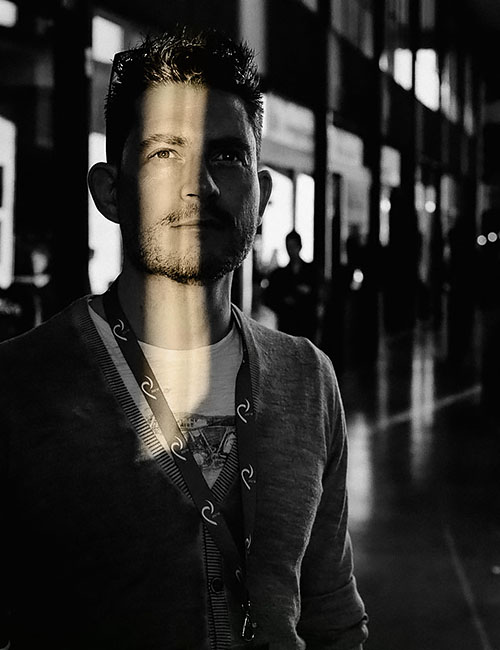 The first time I went out to take photos, on Tuesday, March 10th, it was still not even imaginable what would happen next. Italy had just been locked down, but many businesses – such as restaurants – remained open.


The second day I was out shooting, I spoke with an elderly man, an artisan, standing on the door of his shop. He told me: "this virus is going to kill all of us. We're all old people running the most ancient shops of this city. Our young people didn't want to learn our craft. All our traditions will die with us. 

"I don't know if this is true, but he was right about one thing: the average age of the people losing their lives in Italy right now is 81. From that moment, I began to think about how I could help. 

In the center of Florence there were still a few tourists, some sitting at the tables, here and there. I took the first pictures for my clients, mostly Americans, to make them understand through instagram what was actually happening here.

The same evening I was contacted by The Florentine, who after seeing that first series asked me to take pictures for their magazine. It was thanks to their "assignment letter" that I was able to continue to move around the center and take pictures, even when the rules on how one could move outside became tighter. 

In order to protect myself, my family and above all those around me, I decided to behave as if I had the virus, taking every possible precaution so as not to spread any possibility of contamination. It is said that this pathology travels with asymptomatic legs, so no precautions are too much.

I always made sure to move around on my bike, without getting off, and without ever touching anything. Any interactions with other people were reduced to a minimum, staying at least a few meters apart for safety. The thing that I wanted most was to give back an idea of Florence's grandeur. Of a city that was there before us and that will survive us.

Also noting a city that in the drama of what is happening around us can finally breathe a little. In the city reigns a new reality: silence. The point of view you are seeing is the normal one: from the perspective of the pedestrian or the cyclist. There is no need for extraordinary, exasperated points of view, when the extraordinary is captured in its fullness just by being there. But Florence is not dead. It will return in its greatness and it will be waiting for you.

If Florence was a person, you would have to admit that she is a certain age now, and she's only stopped for a moment to rest. I have thought many times that it is a pity that at this moment the Florentines – who selfishly could have it for the very first time only for them – cannot really enjoy it. That's also why I decided to go out and photograph these scenes.

What I can do is leave a trace of a moment that had never been there, of a city like you had never seen before. And that's why I decided not to take advantage of this, but instead, donate every euro from these photos. I want to do my best to put every citizen of the world who has enjoyed Florence in a position to give something back to this by buying one. Because in this moment of sorrow we Florentines are in need of you. 
In order to better help Francesco spread the word, here are some photos below that are available to buy as a print.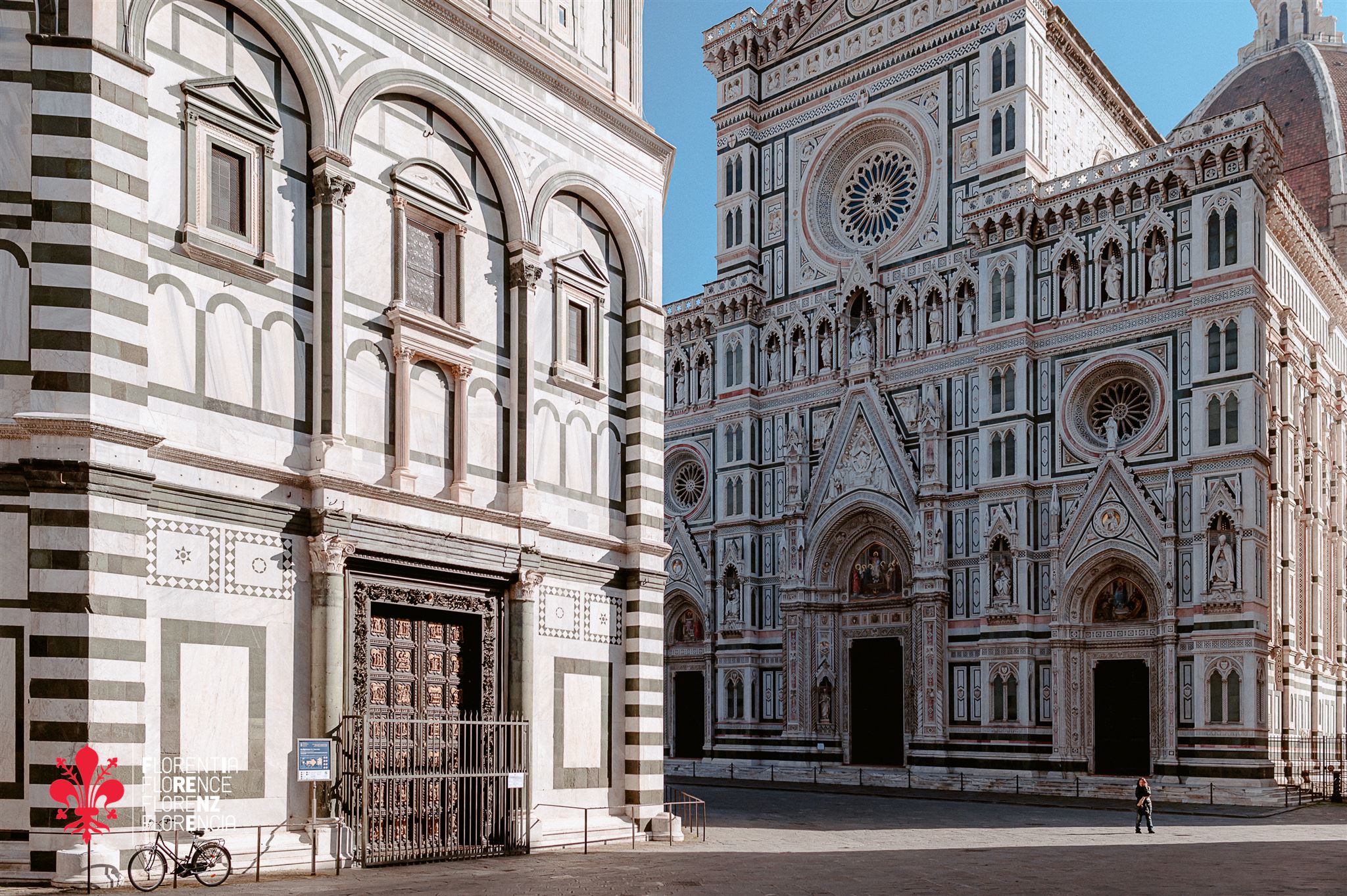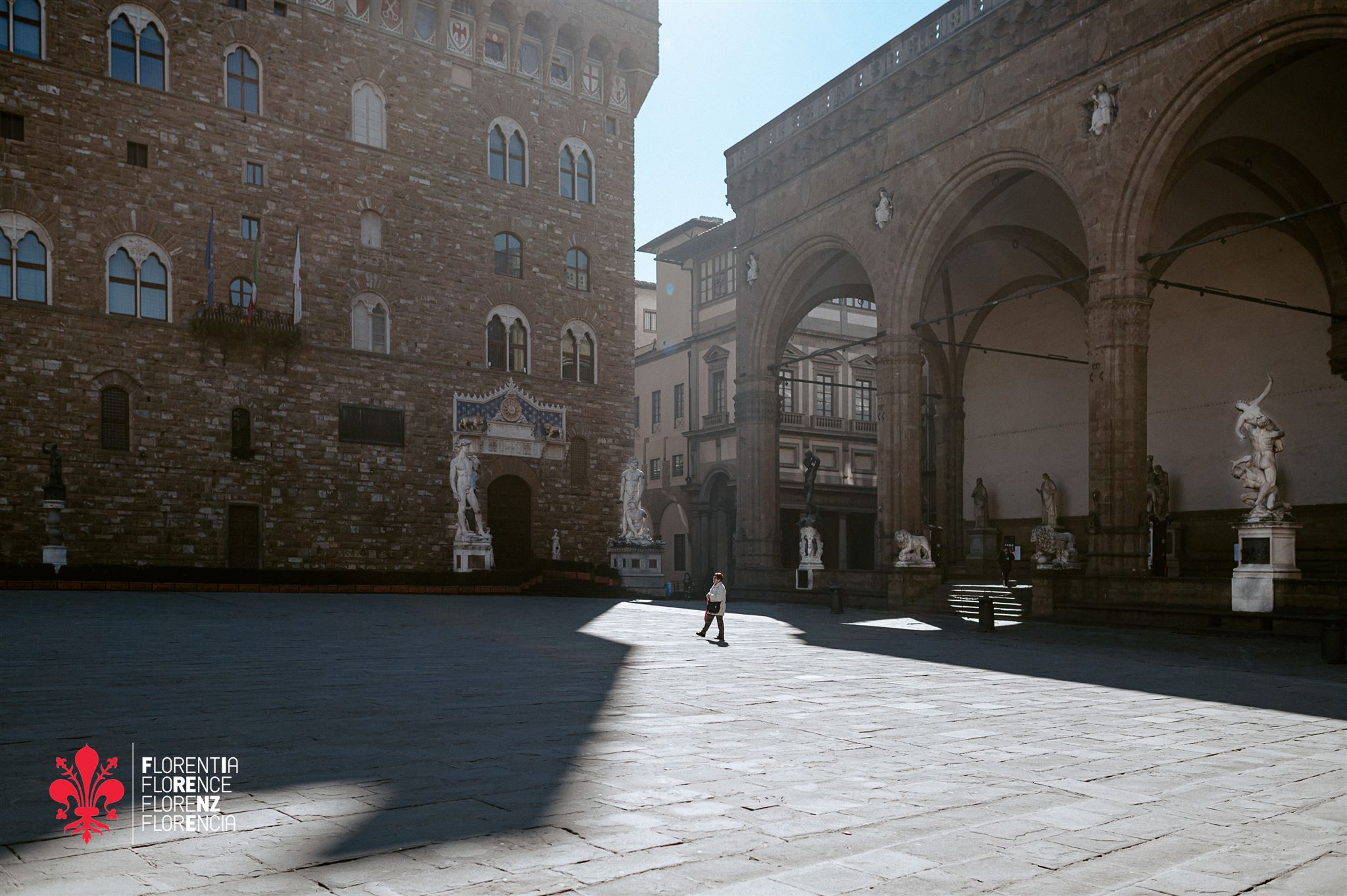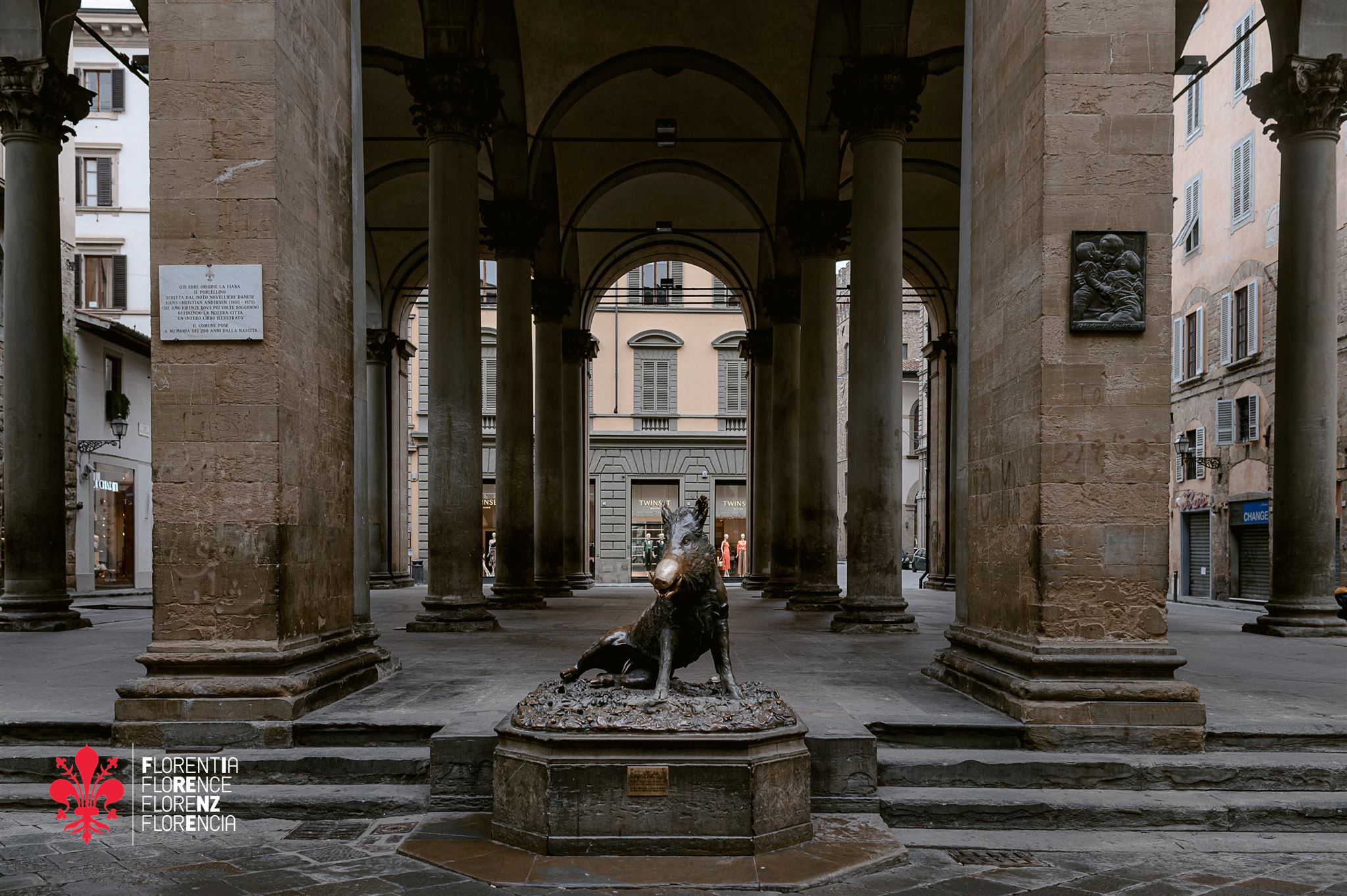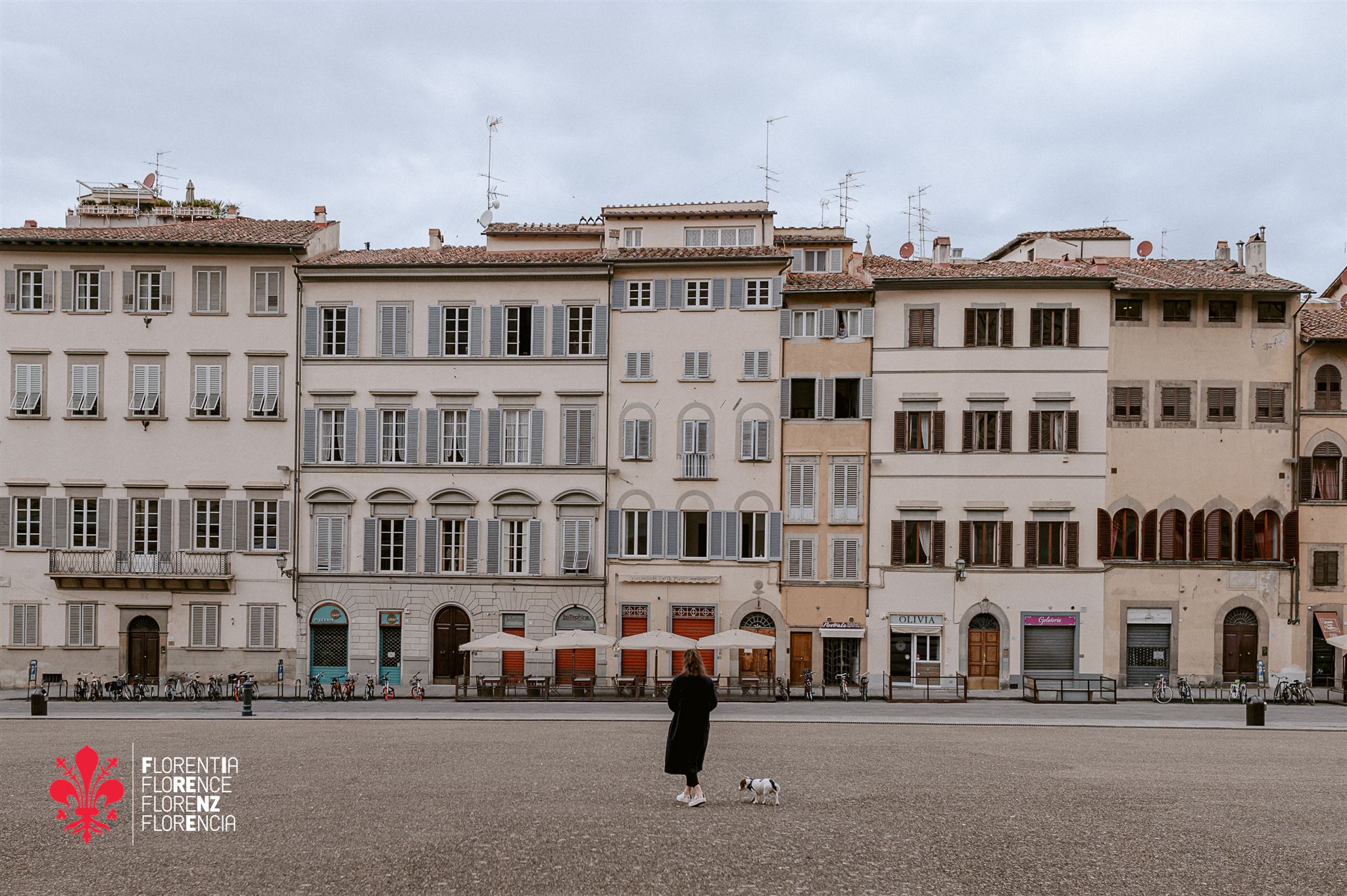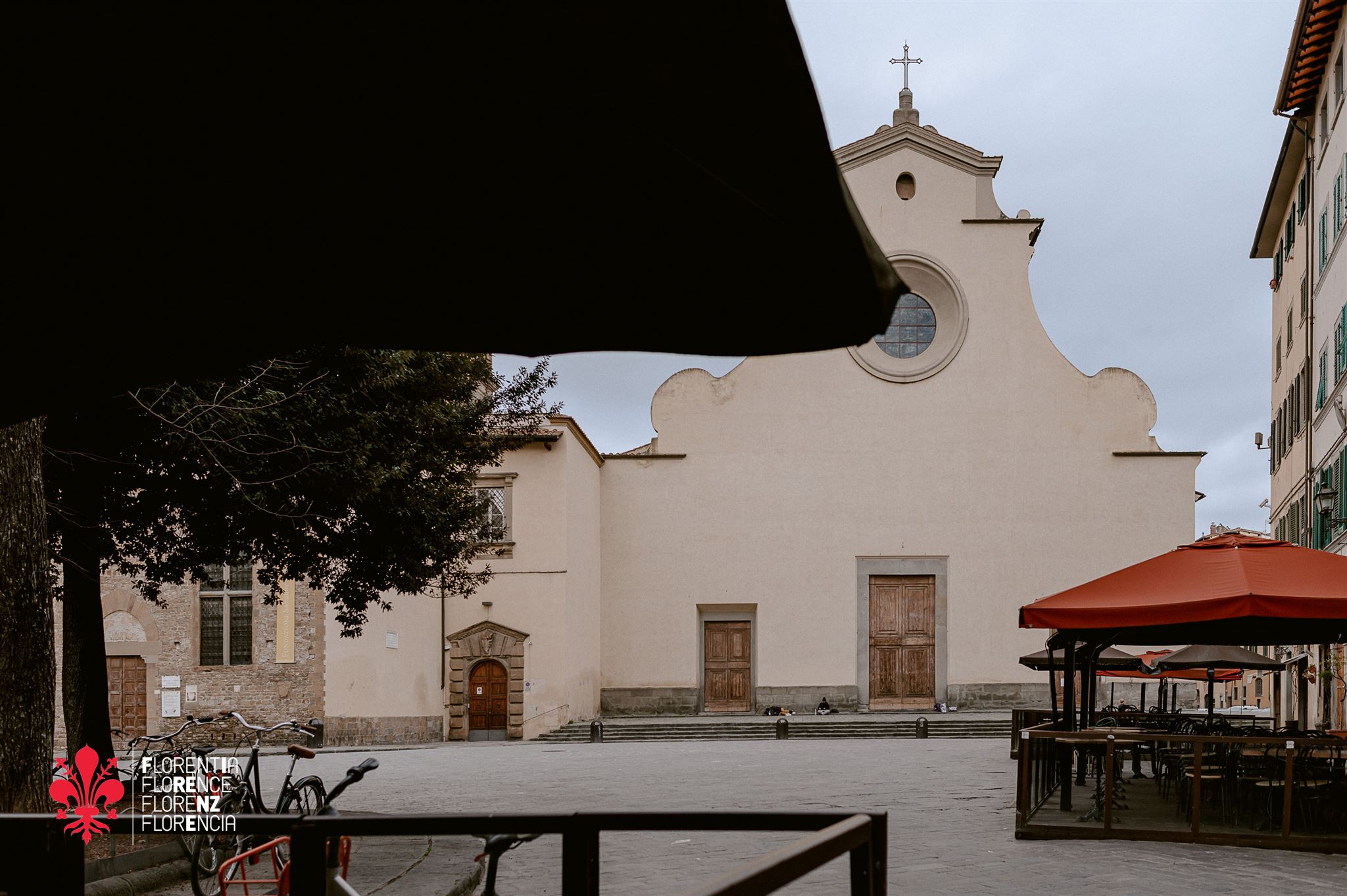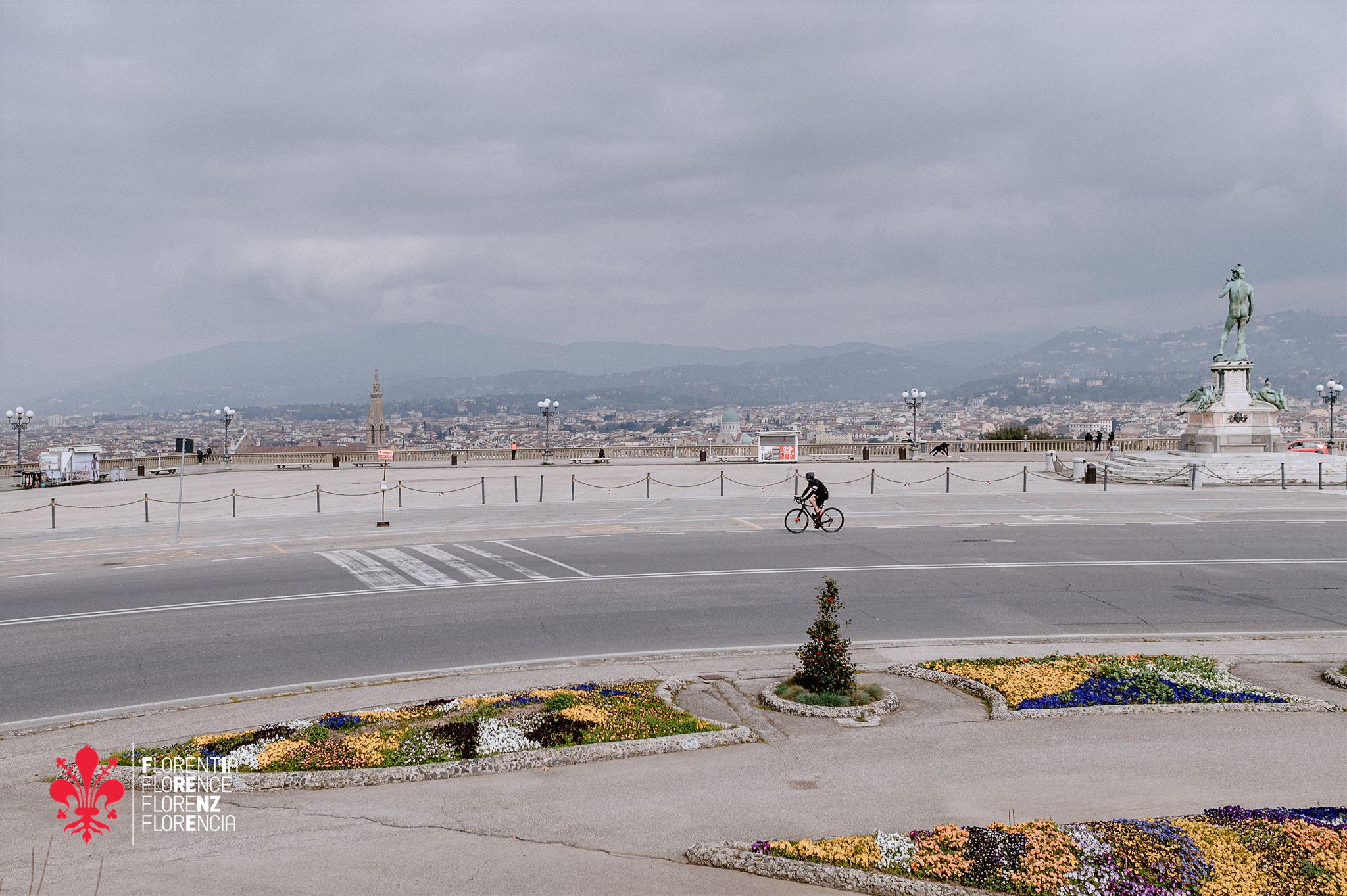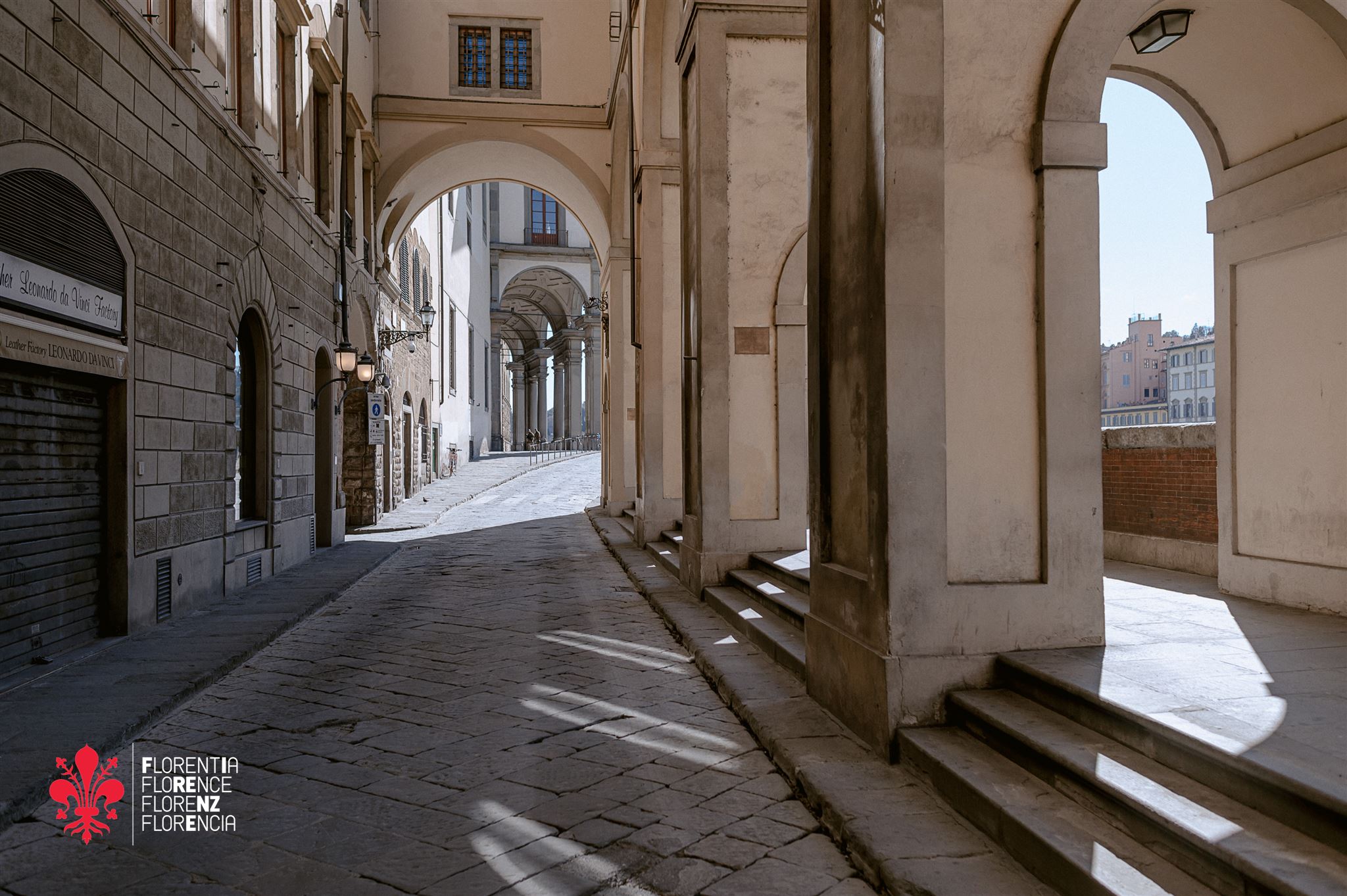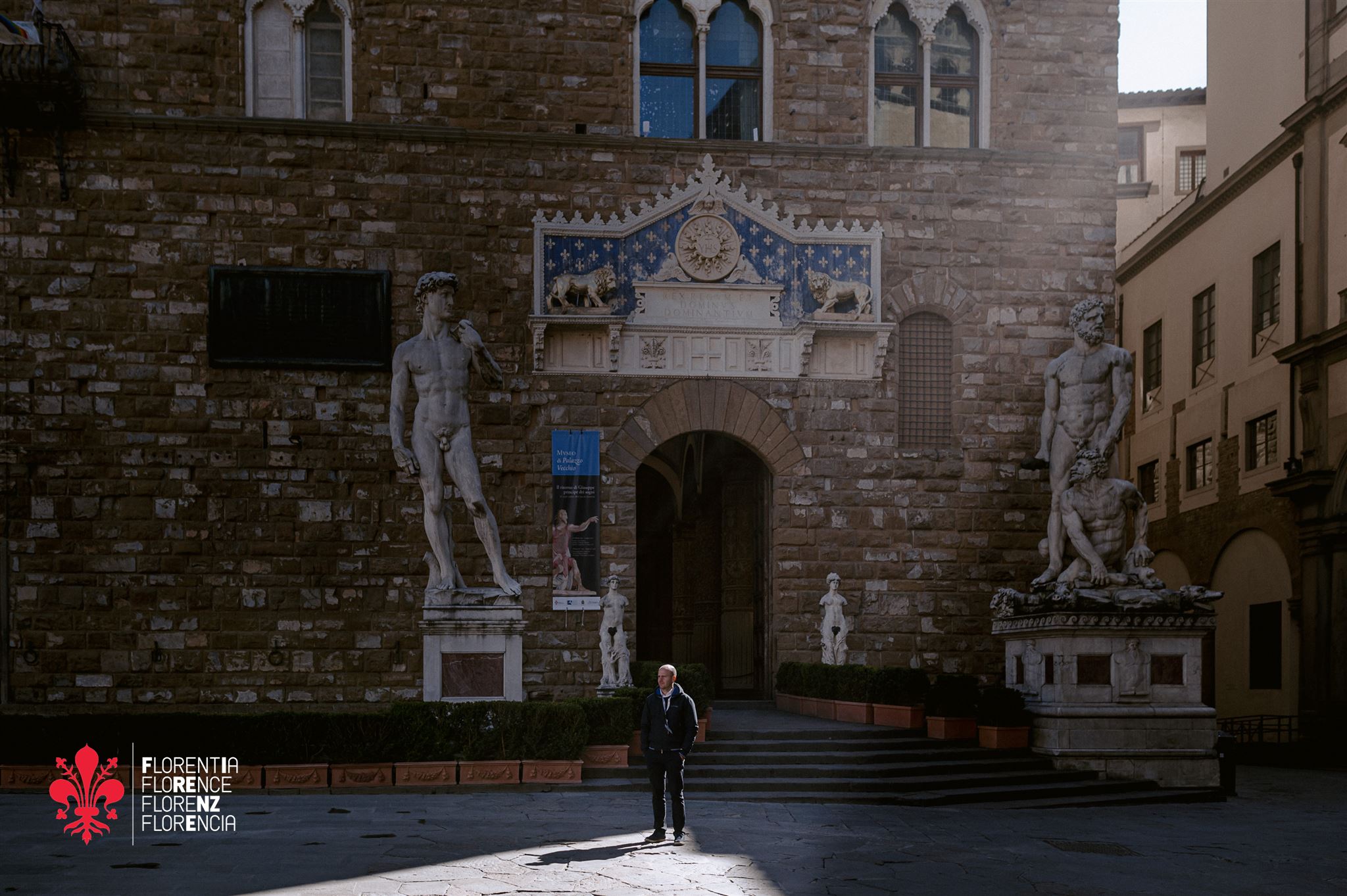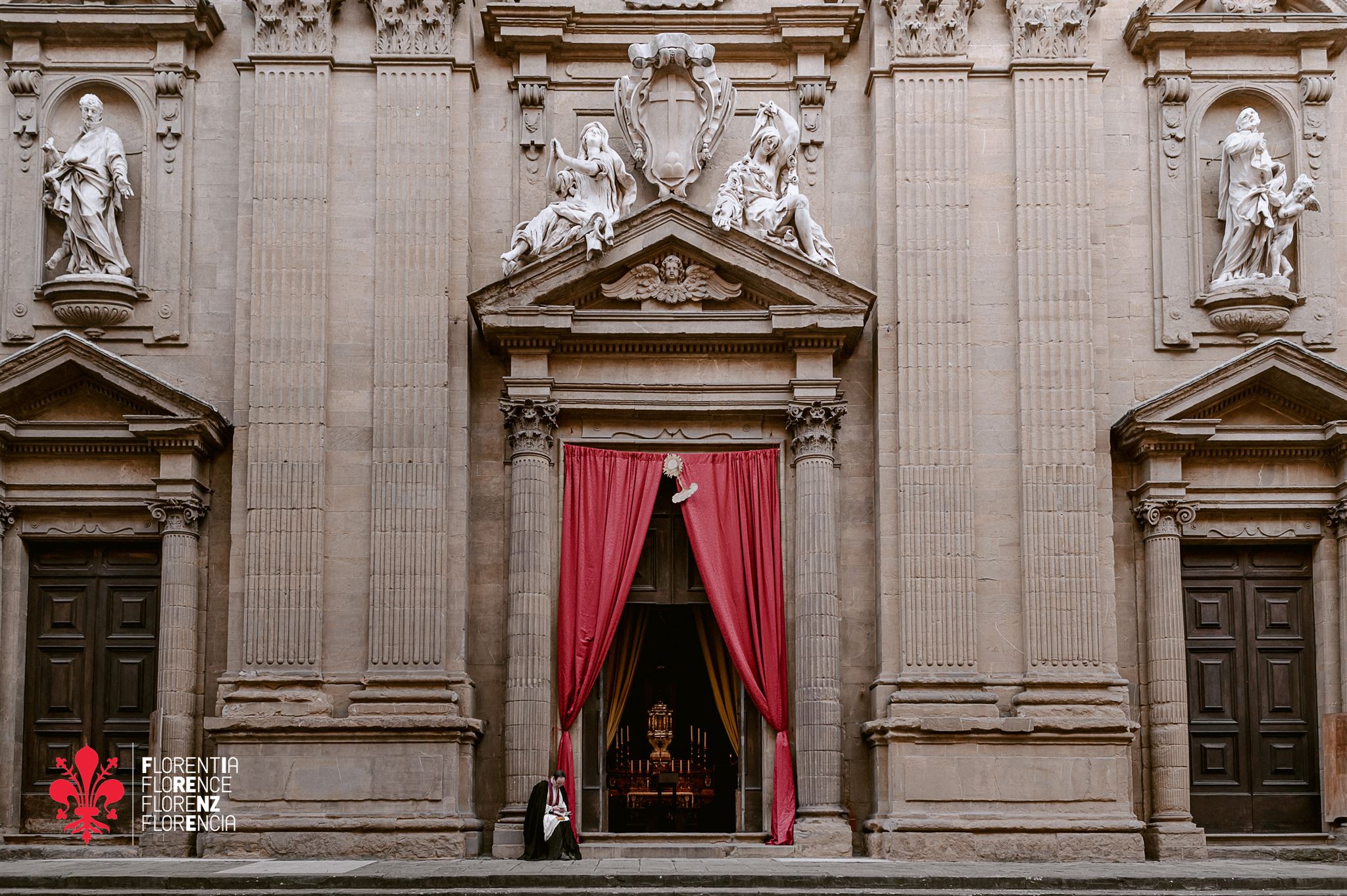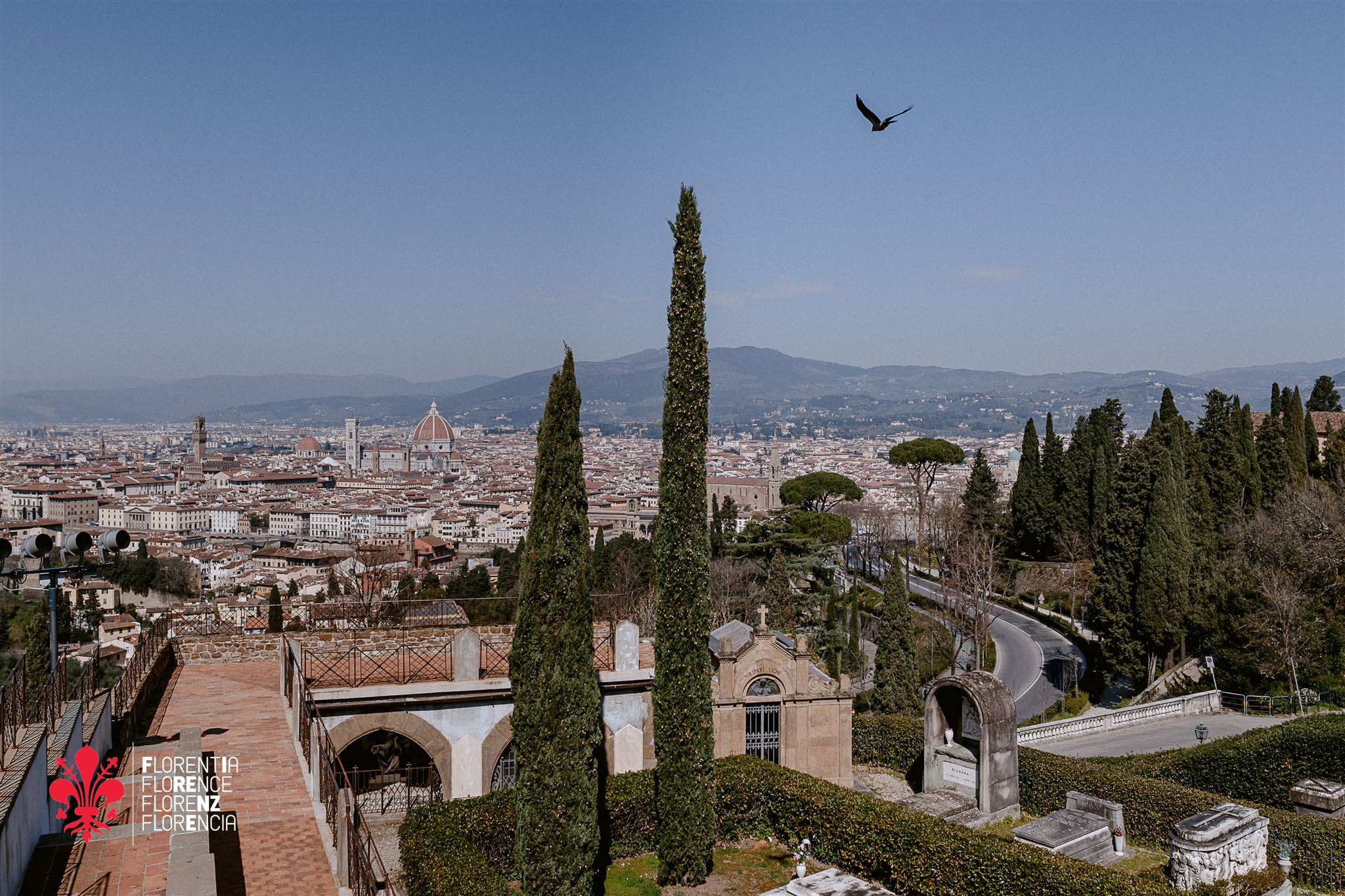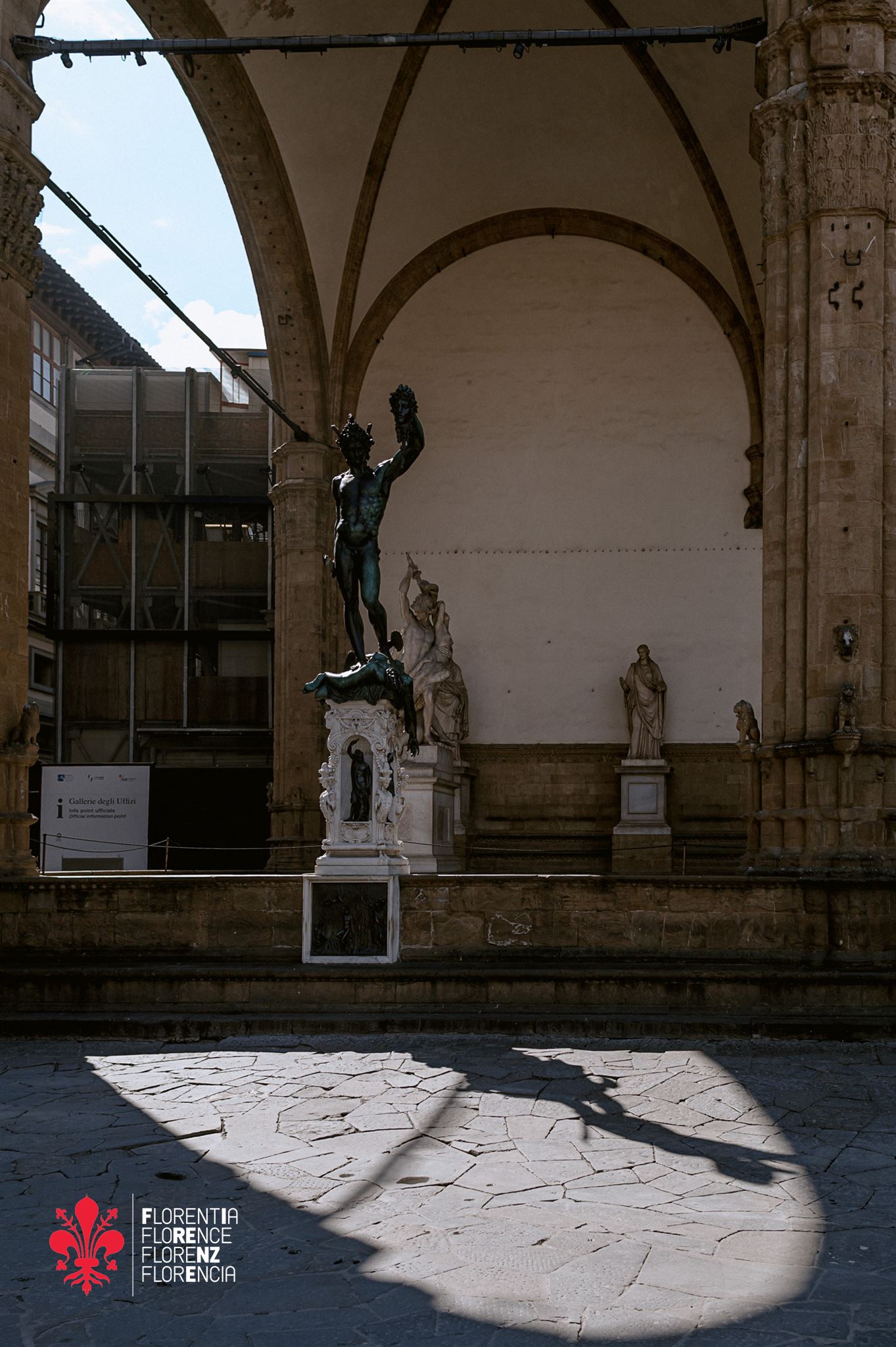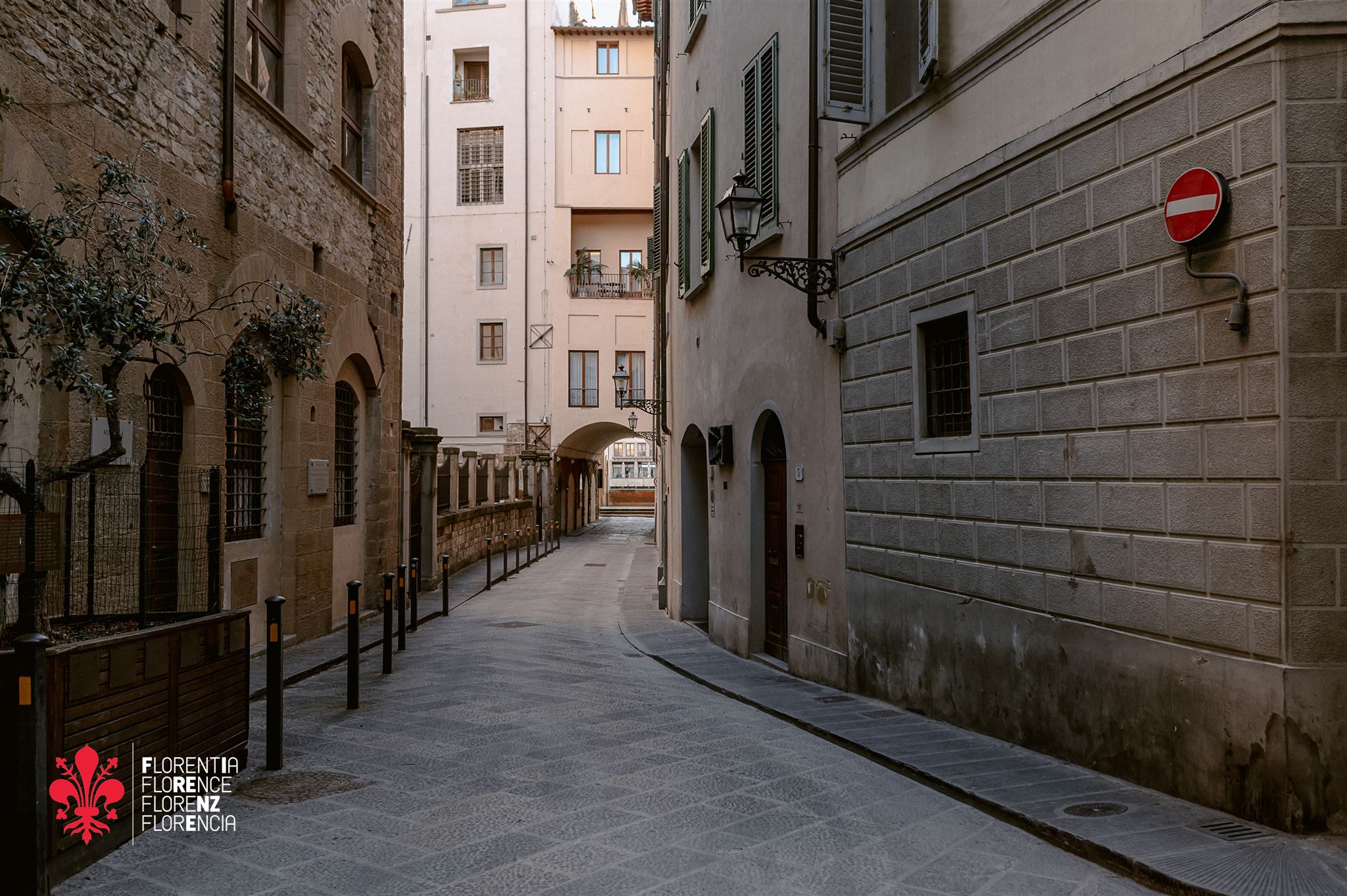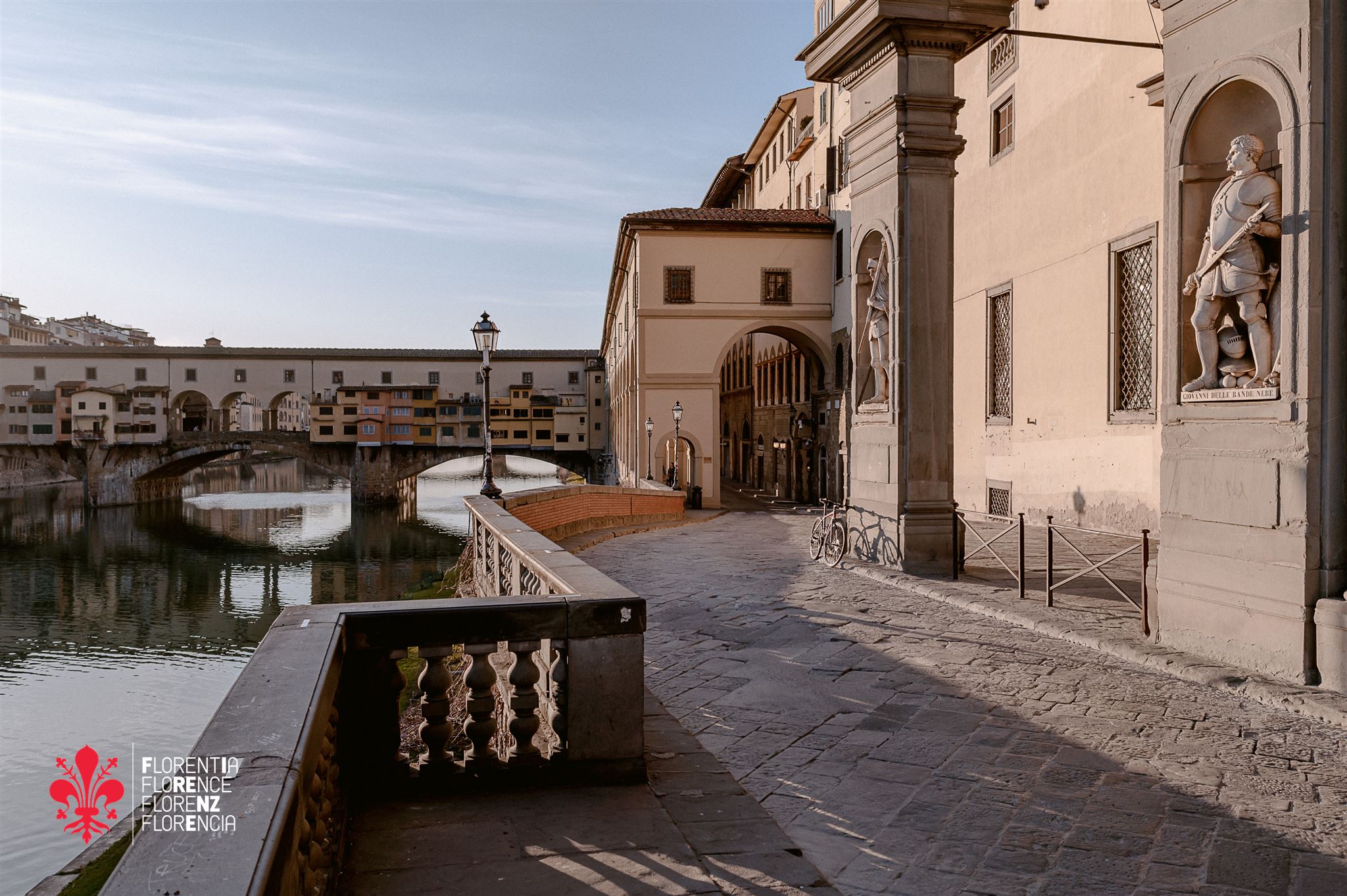 If you are unable to buy a print at this time but want to help, please share this post with any of your friends or family who has a connection with Florence. You can also find Francesco at his website and instagram account. Please use the hashtag #FlorenceForHospitals