This February in Florence, Italy has started off dreary and a bit drizzly Honestly I can't even remember the last time it was this warm this early in the year and personally I find it a tad alarming. That being said I'm sure as I type this on my computer mother nature has other ideas in store and perhaps the temperature will drop even this week. I hope it does because as appealing as it sounds to have Spring arrive earlier, a hot summer here is a type of true inferno I wouldn't want to wish on anyone. Summer is my least favorite time in Florence.
I am looking forward to heading to Venice later this month for a weekend with Nico as the last time we were there together I had barely a euro to my name and had to take a crowded, stinky bus filled with Erasmus students looking to party (it was a cheap roundtrip situation). This time will be a mercifully more mature affair, with just us two exploring a city I adore more with each visit. We are also heading to the mountains between France and Spain and at the ripe age of 35 I am taking ski lessons for the first time. I figure it's now or never before the fear of cascading down the mountain and taking a few people down with me takes over. If you consider yourself an expert skier, I implore you to stay away from the Pyrenees during that time or you may risk a flying Tuscan Texan in a red coat falling in your path.
Going back to weather since people often ask me how to pack during this period. February in Florence, Italy is always quite a variable month as the weather can bring rain for days on end, or like this January, plenty of sunny, cooler days that make long walks in the surrounding hills a really enjoyable experience.
For those visiting for the first time this time of year, bring your waterproof clothing, a good umbrella and scarf and enjoy what winter in Italy has to offer. There are typically less crowds and you can certainly conjure up the excuse to drink multiple cups of rich, velvety hot chocolate at Cafe Rivoire, Vestri, or Ditta and enjoy a great movie at our local original-language cinema, the Odeon in Piazza Strozzi.
What else can you look forward to? Plenty of wine preview events, Black History month events around town, cocktail events, ice-skating and of course, carnevale!
Link love for the month of February
https://www.instagram.com/p/B78Ip2woma_/
The first free Sunday of the month museum visits seems to still apply even though there is confusing messaging across Italy regarding what I thought was an abolished initiative. In any case, you can still visit state museums for free on Sunday, February 2nd so take advantage of a hopefully less crowded Uffizi (ok probably not likely) the Medici Chapels and the Pitti Palace. Additional museums including the Galleria dell'Accademia, Bargello, Palazzo Davanzati and the Museo Archeologico. Residents of the city can visit civic museums for free as well (Palazzo Vecchio and Museo Novecento).
A special festival dedicated to Ireland is taking place today, February 2nd, at Il Conventino, hosted by Iris Céilí. There will be traditional music by 'The Hidden Note', dances and tea and scones for all, 4-6:30pm. Via Giano della Bella, 20.
For those who are interesting in watching the American Super Bowl 2020 in Florence on February 2nd, you can watch it at the following places: Daunbailo Irish Pub on Via del Sole 26r at midnight or head to the Red Garter in Florence or the Broadcast live starting from 11 PM and Hard Rock Café (around the same time).
Dozens of shoe models, from those worn by ancient Romans to those designed for Hollywood stars, are currently on display at the Museum of Fashion and Costume in Palazzo Pitti in Florence for an exhibition titled "Ai piedi degli dei," At God's Feet until April 2020.
Every second Sunday of the month (all day) is the antique/flea market in Santo Spirito.
February 3rd: the Showcase Open Mic Firenze at the Get Lucky Bar happens every Monday at 9:00pm at Via de' Pandolfini 13. Performers can sign up to play (usually 10 minutes or 2-3 songs). Each week there is a "Guest Artist", (a local or touring musician) who performs a special 30 minute set. After the Guest Artist, the open mic resumes until midnight. Great place, great food and drink, great music! More info can be found here. 
A perfect way to spend Valentine's Day, Feb 14th, either as a couple or with friends! Experience the wonderful song cycle 'Let Us Garlands Bring' by Gerald Finzi, sung by counter tenor Richard Decker at St. Mark's English Church. The five songs will be interspersed with the scenes from the Shakespeare plays that inspired them. There will be refreshments available upon donation. To reserve your (free) ticket, click here.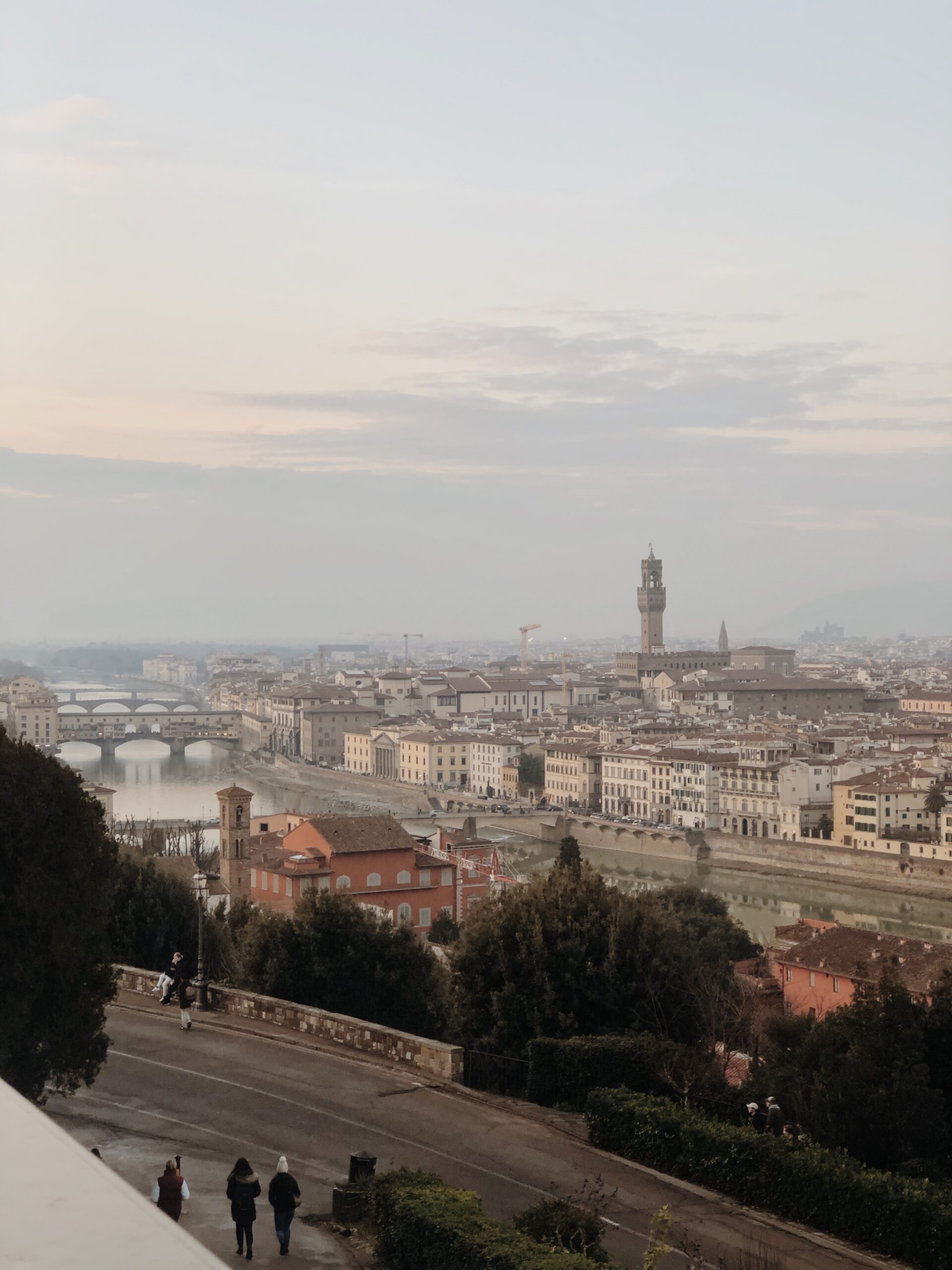 Other Valentine's Day suggestions for 2020 in Florence include 
Galentine's Day at Relax! Choose between a couples massage AND From February 10th to 17th grab your best friends, those who share all your secrets, and gift each other a moment of Relax, a pampering ritual or a good massage. A complimentary halotherapy session in Himalayan salt room is on them. 
A food-lover's dinner crawl with Curious Appetite: This includes four stops of feasting: charcuterie, fresh pasta , bistecca alla fiorentina, all the wine and dolce.  The crawl on Valentine's Day (Friday the 14th) will have some special touches like off-menu pastas with truffle and housemade desserts like tiramisù and dark chocolate raspberry torta! 

On Friday 14th February, on the occasion of Valentine's Day, the Musei Civici Fiorentini and MUS.E propose to all couples a panoramic toast on the Tower of Palazzo Vecchio. From 6.30 p.m. until 8.30 p.m. at a cost of 18 euros you can visit the  Tower of Arnolfo. Reservations are required to participate ([email protected]; tel. 055-2768224, 055-2768558).
The British Institute of Florence offers a wide range of interesting events that are often open to the public. It's a great way to meet people and feel part of the community (joining as a member is a great idea as well), here are some of their offerings this February.
Feb 3rd: The first edition of Lungarno Chats for 2020 kicks off with talks by former CEO of Nextdoor as well as "Simonetta Brandolini d'Adda, Founder and President, Friends of Florence.
Feb 5th: WEDNESDAY LECTURES – Tuscany, the Mediterranean and the birth of Europe by Richard Hodges. In this lecture the eminent British archaeologist Richard Hodges describes the EU-funded research project in western Tuscany, and how it is helping us to re-think the end of the Roman Empire and the making of Medieval Europe. Prof Hodges is President of the American University of Rome.
Feb 6th: It's Storytime! with Black History Month. Bimwili and the Zimwi
by Verna Aardema. Reading and drums with a hidden secret inspired by the book with Tatjana Lightbourn and Nara Seymour. For ages 3 to 8 but all ages welcome.
Feb 20th It's Storytime! with Black History Month Florence. Bringing the Rain to Kapiti Plain by Verna Aardema. Reading and necklace craft for kids with Tatjana Lightbourn and Nara Seymour. For ages 3 to 8 but all ages welcome.
The Black History month is this February (now in its 5th edition). More than 40 spaces will be hosting events. This year takes the theme title is "Obliged", a name chosen to reflect on the social, moral and common obligations that underpin cosmopolitanism. You can expect activities ranging from films to cooking, from theater to art, to workshops and shows not to be missed, all working as a bridge and dialogue between two different cultures.
A visionary artist whose multidisciplinary practice encompasses art, social and life sciences, Tomás Saraceno creates immersive works and participatory experiences that suggest a new way of living in our world by forging connections with such non-human phenomena as insects, dust particles and plants, which become players in his works and metaphors of the universe. You will be able to see his work unfold along a path from the courtyard to the exhibition halls of Palazzo Strozzi. Here, Saraceno interacts with the historical context by creating an original dialogue between the Renaissance and the contemporary world – a shift from the idea of 'man at the centre of the world' to the concept of 'man as part of a universe' in which a new harmony can be sought. It will be visible from the courtyard of Strozzi from February 22nd until July 19th.
Florence is now home to the longest ice skating rink in Europe (really – 300 meters ya'll) and it is open daily from 10am to midnight. Quite honestly it looks like a barrel of fun. You'll find it at the Fortezza di Basso's garden area or just look up Piazzale Oriana Fallaci. Open until February 29th.
Wine lovers always appreciate Chianto Lovers! Who needs a Valentine when you have wine (I mean seriously) and this year it falls on February 16th where over 150 wine-makers will be offering samples from their vines at the Fortezza da Basso. The morning is reserved for industry professionals and journalists while the doors open at 4pm until 9pm to the general public. Entrance cost is 15€.
In more Chianti news the Chianti Classico Anteprima (preview) will take place on February 17th and the 18th(this will be quite the boozy weekend!) at Stazione Leopolda.
This February why not "mix" things up by partaking in a Cocktail festival with a base centered around Plaza Hotel Lucchesi for the next edition of Ego Circus, a brilliant idea of inviting guest bartenders from some of the best bars around town at Lucchesi's ground floor bar for an evening of drinks for the general public along at participating locations at some of the city's best bars: Foru Seasons, Rasputin, Ditta Artigianale, Mad, Love Craft. Cocktails are concocted by a guest barman from 6.30 to 8.30pm before the resident barman takes over the reins as the out-of-town mixologist moves to another bar in the city.
I have been indulging in a few self-care sessions in terms of massage, yoga, mindfulness and more with my pals at Relax Firenze who truly are the only ones in the city dedicated to overall wellness, a stone's throw from Piazza della Repubblica. One thing that I have been loving are their gentle yoga sessions and head, face and shoulder massage (heaven). Check out their courses and events for February here. Also, ask about their EMS sessions for those looking for some help toning up! 
You may not know this but during the nineteenth century, the Rificolona farmer's market was traditionally held in Piazza SS. Annunziata on the occasion of the birth of the Virgin Mary. From 1984 onwards this tradition has seen a revival and nowadays multiple 'Fierucole' are being held every month, dedicated mainly to small-scale organic farming, crafts and rural life, involving small family farms and local artisans. This February, head to Piazza Santo Spirito on the 16th of the month for a peek into one of my favorite, and most traditional, local markets where you can buy organic honey, kombucha, the best organic parmesan cheese, balsamic vinegar, and partake in the local past-time of people-watching.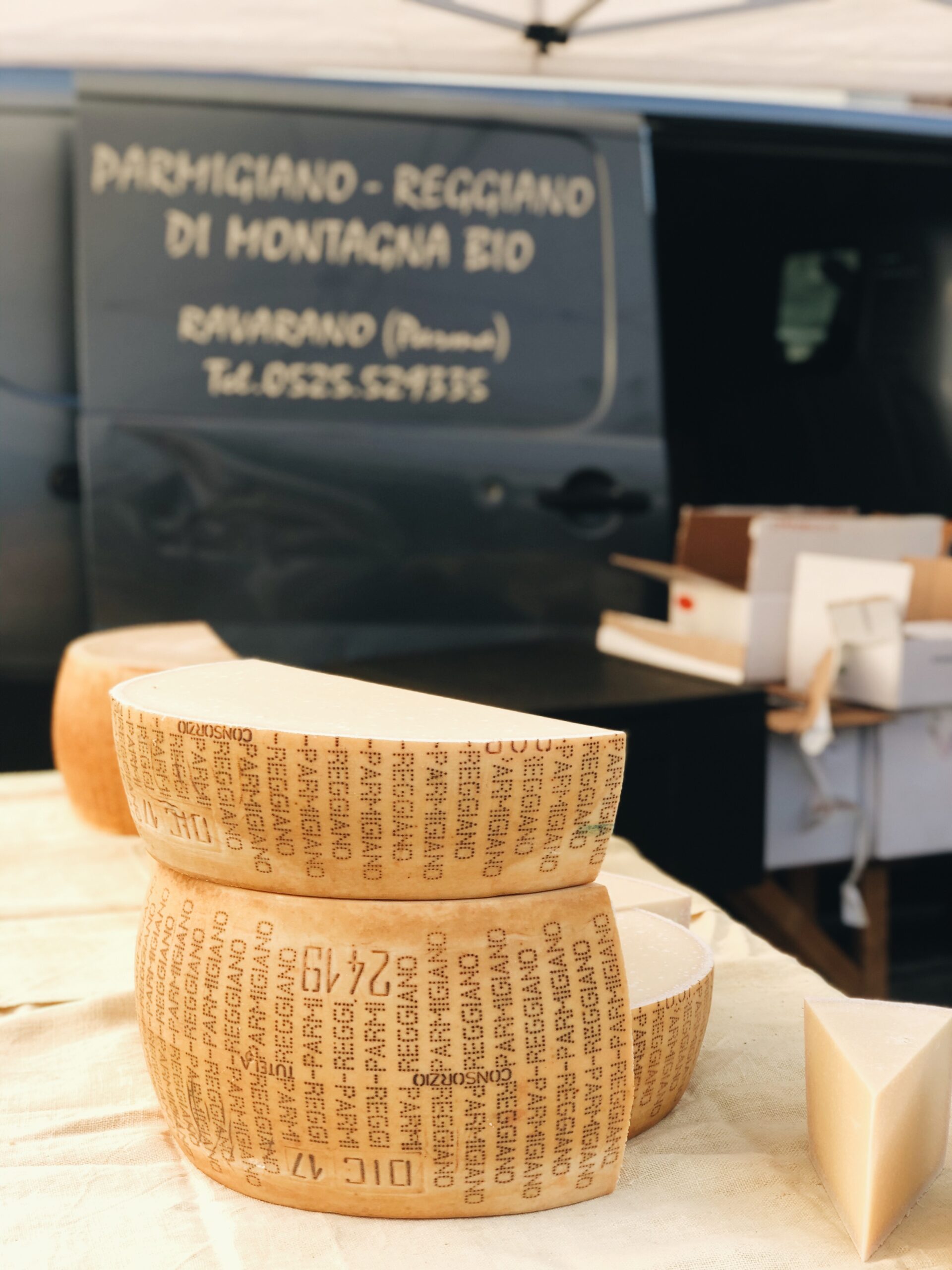 February 18th is the anniversary of the death of the last descendant of the Medici Grand Dukes and Electress of the Palatinate, the great Anna Maria Luisa. She was fundamental in defining Florence as the city of art in large part thanks to the Family Pact of 1737, which bestowed all the property and riches belonging to the Medici collections to the Grand Duchy of Tuscany with a special clause that the art was not to leave. For the occasion, you can enjoy free entrance to the following museums
– Palazzo Vecchio at 9.00-19.00 and the Tower at 10.00-17.00.
– Museo Novecento at 11.00-19.00
– Santa Maria Novella 9.00-17.30 am
– Brancacci Chapel 10.00-17.00
– Salvatore Romano Foundation 10 a.m. to 5 p.m.
– Bigallo Museum guided tours by appointment (tel. 055/288496) 10.00, 12.00, 15.00
– Stefano Bardini Museum from 11.00 a.m. to 5.00 p.m.
– Medici Riccardi Palace from 9.00 a.m. to 7.00 p.m.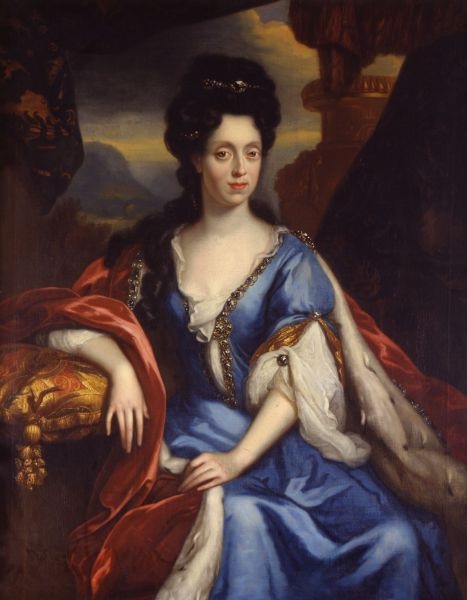 Bring on the chocolate! The "Firenze e Cioccolato" fair is coming to Piazza Santa Croce this February 20th-23rd from 10am-8pm for four full days dedicated to chocoholics galore! Along with the stands selling and offering chocolate tastings you can expect as per usual a wide array of workshops, cooking shows, Aperitivo drinks made with chocolate and a lot more. Should be fun! 
Note al Museo is back at the Museo Opera di Duomo in Florence on February 20th at 9pm showcasing three centuries of music on six strings. The concerts are free to the public but require you to RSVP. There are two ways: by going in person to the concierge of the Antica Canonica di San Giovanni (Piazza San Giovanni 7) or by filling in the appropriate form on the website, in both cases starting on Thursday of the week preceding the concert date (9.00 – 12.00).
Carnevale is never a big deal in Florence (except at the many fabulous pasticceria with carnival sweets) but for those who want to celebrate in town head to Piazza Ognissanti for carnival family fun on February 22nd, 2-6pm. Otherwise adults can join a special charity gala dinner "Tribute to Venice" on February 21st at the Palazzo Vecchio, more info here. 
Also for carnival, the city is hosting entertainment and events February 22nd in Piazza Santa Maria Novella around 3:30pm including a costumed parade that will head to Piazza Signoria for fun, masks and revelry until 7pm. 
Danza in Fiera, a festival dedicated to, you guessed it… dance, returns February 20-23rd at the Fortezza da Basso. Danza in Fiera represents the meeting point for young dancers with international choreographers with world-class academies and companies in the sector. The slogan "Make it possible" perfectly sums up the history of Danza in Fiera, the first meeting place for all disciplines in the world of dance locally. The 2020 edition will serve to celebrate and remember, bringing some of the guests who made the history of the event back to the Fortezza da Basso.
For those with kids in tow, consider a visit to the Firenze Winter Park basically an ice-skating rink and more (you can take the number 14 bus from the center of Florence, it's located along the river at Lungarno Aldo Moro, 7) besides ice-skating they also have a fun "snow tube" where you can fly down a man-made ramp. Great for families or masochistic adults. Open until March 10th this year. Costs around 8€ (per adult),  + 2€ for renting the skates.
You guys may or may not know that I am a gal who loves to go to the movies and this is a great month to escape dreary February in the comfort of one of its most magnificent cinemas smack dab in the center of town, I'm talking about our favorite Odeon cinehall in Piazza Strozzi. Their annual Oscar week of films starts on the 6th (here is the program) including Judy, Joker, Little Women and Parasite.
TUSCANY EVENTS: VIAREGGIO CARNIVAL 
As you might already be aware, February is Carnival month all over Italy with events taking place all over the boot to celebrate this awesome traditional holiday leading up to lent. It's a joyous and festive time with special celebrations, parades and traditional foods (give me all of the frittelle) worth getting excited about.
In Tuscany, the top billing is as usual the carnival in Viareggio which has been running since 1873, which if you haven't been is really worth a visit. The parades are actually quite impressive and feature intricately decorated floats with often very clever politically-minded satires (this year should be good).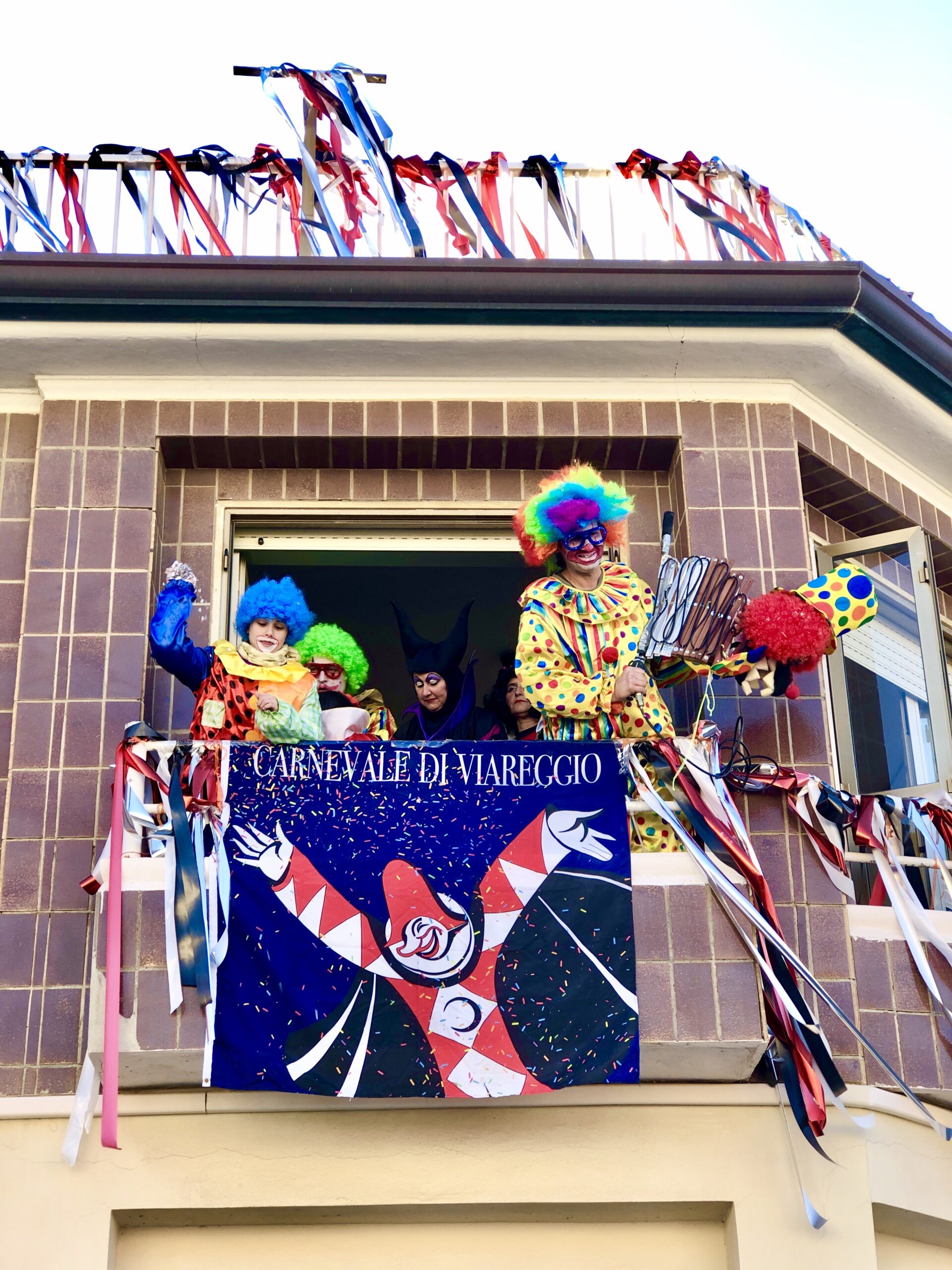 This is like Tuscan Halloween so people dress up and expect a hurricane of confetti that you will find in your hair, clothes and car until 2020 (battle hazard). Catch the train that goes to Viareggio from Florence's central Santa Maria Novella train station ( a little over an hour). This year's line-up starts on February 1st with parades on the 9th, 15th, 20th, 23rd, entry ranges from €20 (adults) and €15 for kids, children under 1,20mt enter free more info here.
On February 23rd there will be a special carnival celebration in Greve in Chianti hosted by Il Pagliaio, Mercato del biologico e dell' artigianato in the main square of Piazza Matteotti from 9am-5pm. It will be a celebration of diversity and acceptance, you can find out more details here.