If you plan on traveling to Florence, Italy in the near future, chances are you've already done your research, browsed guidebooks, pinned tips and crawled search engines. Or perhaps you're more of the fly by the seat of your pants kind of person, "we'll see when we get there." I used to be like that, until I cared about what I was going to eat at any given place. Now I am an unapologetic research queen.
The thing is, without a doubt, it always feels like there is so much to do so, so much to see, how does one fit it all in?! And how do you maximize your experience? I am constantly delighted at the myriad of discoveries that I constantly find in my city, try a Byzantine tower juxtaposed with an ex-Midieval church (piazza S. Elisabetta), or squinting to spot another small plaque I had missed on a city street, used to measure the flood waters from the devastation that occurred in 1966. Florence is never boring for the very curious human, and I feel like a kid constantly, getting those butterflies of excitement at any given moment.
I often get your emails asking for what to see while in Florence which I adore getting but don't always have time to answer in detail, honestly, I can't send everyone a personalized itinerary. However, I have done my best to create as much free content here on the blog offering ideas and a general overview of the city, which is why I decided on this fine Wednesday morning to offer a more personalized list of travel hacks (or suggestions) for the coming season. Which I hope you enjoy and find useful.
*Also check out my May events list on what's on around town, Florence tends to have a ton of FREE and fun activities for all, it's worth knowing what is out there.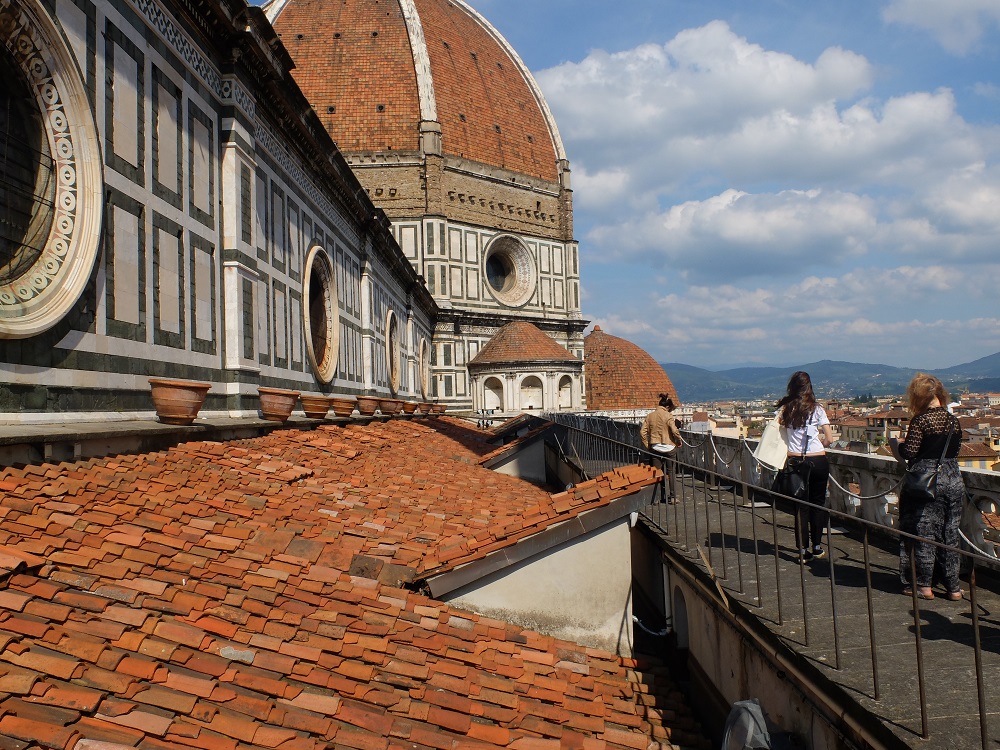 1.I may sound like a broken record but the best travel hack I have, which I feel is well-deserving of a number one spot, is not to over-plan your trip. While I get the feeling of wanting to see it all in a place you've always dreamt of visiting, overdoing it means you will likely tire out quickly and not truly enjoy what is essentially supposed to be a vacation, not a marathon. Make sure to have a rest day or two if staying longer than a week and dear god don't think you can visit Florence in a few hours. I mean you can, but you'll probably hate the city and the mass-tourism that comes with it between April-November. A few hours in Florence is as overrated as buying gold on the Ponte Vecchio.
In fact, if you can visit between October and February, you'd be in for a pleasant surprise, less pushing through crowds, and Ponte Santa Trinita might actually be semi-free of people taking selfies. Off-season is where it's at, especially in a Renaissance gem like Florence. My family came last November and we had a ball traipsing our way through town and not fighting through hordes of people.
2. Learn a few essential phrases in Italian before you go. In Florence, people will probably speak English to you the second they detect an accent, but I still recommend learning a few words in Italian which many will appreciate. Something along the lines of:
Hello and Good-day (formal) what you would say to people you don't know well – "Buongiorno" and after 3pm in Florence "Buonasera" (good evening).
Hello and Bye (casual) – "Ciao" said like 'chow.' To people you have met several times.
Thank you – "grazie"
Please – "per favore"
Your Welcome – "Prego"
Do you speak English? (formal) – "Parla inglese"?
I don't understand – "Non Capisco"
How much is it? – "Quanto costa?"
Obviously there are many, many more and if you really love Italian and need an app to practice your skills, I recommend Duolingo, where I am currently massacring the French language.
Florentine phrases to impress locals
What are you talking about?! "Icchè tu dici?"

Cool! – "ganzo"

I Like! – "Mi Garba" (instead of 'mi piace')
3. Pissed that that places close on Mondays? Don't be. One of the biggest surprises that many have when visiting Italy are the closures that tend to happen on Monday, this typically includes business-based shops, museums and restaurants. Luckily there is plenty to do and see, you just have to know about it.
For example, the Orsanmichele museum is only open on Mondays, or the Medici Chapels in San Lorenzo (mornings only) from which you can visit the neighborhood market followed by a snack at Casa del Vino, tucked behind the stands of the market. Check out my additional suggestions here.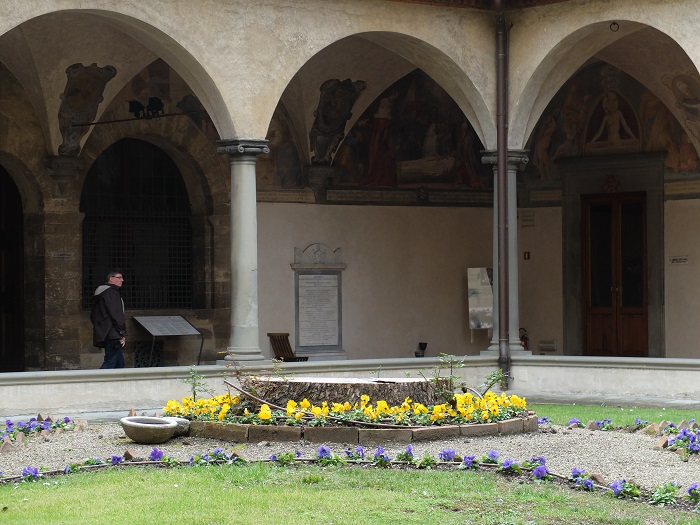 4. For a drink with a view, visit the city's rooftop terraces! Florence is beautiful on any angle, however for those who seek a more panoramic viewpoint, there are plenty of spots around town worth checking out for a curious intrepid. Here are a list of my favorites ranging from fancy hotels, hidden finds, and even a library!
Hotels that offer aperitivo with a view 
Grand Hotel Cavour, 

 

Via del Proconsolo, 3. 

Grand Hotel Minerva, Piazza Santa Maria Novella, 16.
Terrazza Brunelleschi, 

Piazza Unita Italiana, 6. 

Hotel Torre Guelfa, 

Borgo Santi Apostoli, 8 (LOVE). 

Hotel Continental, Vicolo dell'oro 6/r.
Antica Torre Tornabuoni, Via de' Tornabuoni, 1r.
SE·STO on Arno Florence, borgo ognissanti 3r.
Plaza Hotel Lucchesi, Lungarno della Zecca Vecchia, 38.
Gardens
Villa Bardini,  Costa San Giorgio, 2.
Rose Garden, Viale Giuseppe Poggi, 2, (8am-8pm)
Free 
Oblate, Via dell'Oriuolo, 24 (head to the top terrace).
Forte del Belvedere, opens mid-May, concurrent with the summer exhibition of Jan Fabre.  Via di S. Leonardo, 1.
Other
San Miniato al Monte, 

 

Via delle Porte Sante, 34 (close to piazzale michelangelo, and better). 

Piazzale Michelangelo
Terrace of Bar Renascente, piazza della repubblica (pictured below). 
https://www.instagram.com/p/BD22zo0ORXa/?tagged=yourflorence
5. What's that on the wall or signs? You've probably spotted some of Florence's street art. While one might consider a city like Florence stuck in the Renaissance, instead I see it differently. There is a booming street art culture here, featuring local artists such as Cket Abraham (you've seen his signs), Exit enter (think Banksy), among many others — in fact you can check out a list of ones I've spotted and the artists behind them, here.
6. When it comes to coffee, try both historical cafes & Florence's new innovative coffee culture. I am a girl who really loves her brew, my husband knows that the biggest way to get a smile on my face before 9am is to bring me a steaming cup. While I try not to overdo it, I do not apologize for my several coffees a day, especially at work meetings with clients around town. It's part of the deal.
Since, people always ask me for my favorite spots so for any visitors, I typically recommend a jaunt around both some historical and classic spots, mingled with a trip or three to places like the innovative Ditta Artigianale, where you can get a flat white, or filtered aeropress and use WiFi with peace.
Classic Favorites
Scudieri, perfect for a cappuccino (sit on the right of the bar) with a view of Brunelleschi's Duomo. Piazza di San Giovanni, 19/R
Robiglio, love this spot for hot chocolate and a nice clean espresso (ps. to not sound so much like a tourist, ask for 'un caffe, not an espresso), Via dei Tosinghi, 11 r.
Caffè Gilli, one of the oldest Belle Époque-style cafés in the city, nestled in piazza della repubblica. ps. that famous photo of an American girl in Italy by Ruth Orkin was taken in front of here.
Caffè Giocosa, Adjacent to the 'fancy street in town' via tornabuoni, this people-watching spot is a perfect place to sip a cappuccino and read a book, plus youre dangerously located in front of the cool Cos store for those who love minimalist clothes. via della spada 1o/r.
Not so classic
Ditta Artigianale, coffee-lovers will appreciate a place like Ditta which offers a more contemporary coffee experience in two different locations around town, one is close to Piazza Signoria on Via dei Neri, 32/R, the other is in the oltrarno, via della prone 5r. Here you can get a filtered aeropress blend, flat whites, and fun gin-based cocktails once the clock turns 6pm ;-). They also offer brunch.
Caffe Piansa, one of the old-brigade favorites that was located outside of town on viale europa, has opened up a new location closer to town on via gioberti 53. They will offer American filters and toast their own beans locally in bagno a ripoli. It seems to me they are seeing the success of Ditta and want to join in on the innovative coffee trend. benvenuta!
https://www.instagram.com/p/BEL3s3gveV6/?tagged=yourflorence
7. For a taste of local flair, don't miss the markets. Whether you love to browse antique goods or prefer organic produce, we have plenty and they are the lifeblood of the city, still. My personal favorites is the flea/antique market at Cascine park every third weekend in piazza vittorio veneto, and that same weekend, and an organic food market in piazza santo spirito. You can pick up seasonal produce, essential oils, aged parmesan and more! This doesn't even include all of the spontaneous markets that pop-up any given month for a variety of festivals.
The every-day food markets that every visitor should check out are located at San Lorenzo Central Market (also check out the cool 'primo piano' first floor food court) and my favorite, Sant'Ambrogio, which are opened daily from 7am-2pm (excluding Sundays). Not sure how to use any given ingredient? Ask the sellers, they are more than happy to give you a mini food education.
https://www.instagram.com/p/BE3XHIsGvQ2/?tagged=yourflorence
8. Always take a look at opening hours to avoid the high-crush of visitors at places like Palazzo Strozzi, which is a famous exhibit space currently showing Kandinsky to Pollock. The Art of the Guggenheim Collections (19 March-24 July 2016). One hack for Strozzi is to visit on Thursdays when the opening hours are extended from 6pm to 11pm, sweet! That means you can start with a spritz and a snack in the courtyard and browse the always-exciting exhibits while everyone else is at home or at dinner.
*And guess what, you can also visit the adjoining contemporary art center 'Strozzina' for FREE on Thursdays during those same late hours, at the moment they are hosting an exhibit titled Liu Xiaodong: migrations. 
9. Many people ask me about city passes in Florence and if they are worth it, and if you are into visiting cultural institutions in a short period of time, yes they are. Firenzecard is the official museum pass for the city and has an easy '72' formula, 72€, 72 hours, 72 museums. Damn I love when people keep it simple.
Obviously you won't be able to visit that many in such a short time but at least something like this exists, as visiting museums in Italy can be expensive, it isn't England after all. I recommend to not see all of the majors in one go (Uffizi, Accademia etc) and mix in some of the just-as-amazing yet under visited Palazzo Vecchio, Stibbert Museum, Cappella Brancacci, Davanzati, Bargello, you get my drift. More info can be found here.
https://www.instagram.com/p/BE6D3O8x497/?tagged=yourflorence
10. Looking for a unique tour experience that isn't with 12 other people?There are many, many tours in Florence. Rightly so because its a wonderful city that warrants any sort of in-depth visit with a trained professional. When it comes to guides, surely there are plenty but personally I can tell you the ones I typically recommend.
For history, art and a more in-depth range of interesting museum visits,

Alexandra Lawrence

is your gal. We have done countless tours together, exploring places like the San Marco Museum, Palazzo Pitti and discovering women artists to finding out two free museums in piazza duomo.
For a more kid-friendly based tour and for art and history too

, Molly Mcilwrath

is the way to go. She introduced me to the fascinating store Bizarri by piazza signora and let me in on an inside look at a Renaissance kitchen which I will forever be grateful for!
When it comes to a seriously fun and unique food and gastronomic experience,

Coral of Curious Appetite

rocks it, she has done so much personal research when it comes to creating fun and clever experiences (like an aperitivo or dinner crawl) along with escaping the city and visiting micro wineries in the Brunelli capital of Tuscany, Montalcino.
And for those looking for a more boutique shopping experience with fashionable and trained gals,

Personalized Italy

would be my top choice. They introduced me to some really interesting places in Florence recently..
11. You can't get a free drink on your birthday but you can visit The Duomo museum for free
One little secret that many people don't realize is that museums around Florence often have special initiatives for tourists and locals alike. For example, the Opera del Duomo Museum has a special birthday initiative offering free entrance on the day you were born (awesome!) if you are a city resident. So don't forget your ID.
12. Not visiting a museum on your bday? No worries! Every first Sunday of the month state museums are also free! 
Also On March 8th, which is International womens day, the state museums offer free entrance to women, and on Valentine's day. Also keep a look out on May 21st for 'night at the museum' a European initiative that will offer free entrance and various events in and around Italy too.
13. Looking for a cheap and tasty meal, lunch out is the way to go
For those who are on a budget but still are looking to enjoy the gastronomic goodness embedded in the lifeblood of Florence, never fear — help is here! The way many of us save moolah is to eat out for lunch instead of dinner, not only are menus a little easier on your wallet, but you can find several lunch menus that cater to local workers who don't want to break the bank. My top budget picks are below, additionally I adore
Trattoria Giovanni, via sant'Agostino 38, your typical trattoria, tucked away behind piazza santo spirito. Always a nice place for lunch with pals, the lunch menu is ace with options for a several course meal under 12€, extra bonus, the wine is cheap too.
Vivanda, via santa monaca 7, catering to a more veggie and organic clientele, the 10€ euro lunch menu always satisfies and typically includes delicious seasonal items. This winter, I ate my eight in pumpkin and carrot soup, with organic wine they source locally.
Trattoria Orto, via dell'Orto 35/r, This cute spot in the San Frediano area of town is a down home favorite, with plenty of hearty Tuscan cuisine to satisfy any craving. At lunch, they offer a 10€ lunch menu that includes a first and second course, side, water and coffee.
Sergio Gozzi, Piazza di San Lorenzo, 8R, doesn't have a set menu but you really don't need one in this cheap and cheerful joint in the heart of the San Lorenzo neighborhood. They serve hearty Tuscan food only for lunch (12-3pm), closed on Sundays but open on Mondays. This is a real find.
Semel, piazza ghiberti. There are ton of panini places around Florence and us bloggers tend to have our favorites, though most can agree that this place has stayed true to its soul. Expect a (small) but delicious sandwich made with seasonal and sometimes unusual ingredients (anchovies and orange with fennel, truffles, lampredotto) along with a 1€  glass of vino sfuso. The place is the size of a shoebox and it tends to get packed but I adore stopping by after shopping at Sant'Ambrogio.
Irene Bistro, piazza repubblica. You might scoff that I added a fancy bistro attached to a five star hotel in the center of town but it definitely deserves a spot on this list for the very convenient 'one, two, three' lunch menu they currently offer. Choose between the number of courses you want starting at 15€ to 25€ and enjoy a fancy lunch at one of the coolest people-watching spots in town. Recently I enjoyed a full fish menu, with a pasta starter, grilled fish and veggies and the coolest mango panna cotta this girl has ever tasted.
https://www.instagram.com/p/BEq2EcIRTCy/?taken-by=girlinflorence
14. Screw lunch at eat gelato. This is typically what I do in the summer months when the thought of downing a steaming hot ribollita makes me want to vomit, instead go on your own gelato-lovers tour in the heart of the Renaissance.
There are a lot of gelaterie in Florence, and no they are not created equal. My favorite spots are listed by neighborhood.
San Lorenzo | My Sugar Gelateria,

 Via de'Ginori, 49/red. My favorite flavor? arachidi or peanuts, it's addictive y'all!
Piazza Signoria | Carapina

, Via Lambertesca, 18/R. Kinda sheek but their stuff is good, bonus is that they sell chocolate bars from Modica too.
Borgo San Frediano | Gelateria La Sorbettiera

, 

Piazza Torquato Tasso, 11r. This place is reason enough to walk over to piazza tasso, they are legendary, and for good reason. salted caramel gelato anyone? 
Piazza della repubblica | Perche No? 

 

Via dei Tavolini, 19R, an artisan gelateria since 1939, I like them and their chocolate orange concoction. 
Santa Croce | Gelateria dei Neri,

 Via dei Neri, 9/11. These guys have been here forever, and this is where I frequented during my student days, not only for the gelato but also for the semifreddo desserts which were always a hit at our house parties.
Pitti & Ponte Vecchio | Gelateria della Passera

, piazza della passera. Ok I am biased, this place is feet from my house and while I wouldn't go out of my way to get the gelato here, I do enjoy their 'senza latte' without milk versions during the summer, especially the mojito flavor.
15. The best view is not piazzale michelangelo, it's actually San Miniato al Monte. Trust me on this one folks, so many stop at the large terrace teaming with selfie-taking tourists and forget that there is actually a better view just a little further up. This ancient Romanesque church dates back to almost a 1,000 years, and is certainly a beaut and offers a much-less crowded viewing experience of our majestic town. Also take some time to walk through the (free) church and the beautiful cemetery, now home to the great Carlo Collodi (creator of Pinnochio), painter Pietro Annigoni, poet Luigi Ugolini.
https://www.instagram.com/p/BE4hLNDi_91/?taken-by=curiousappetite
16. Seek our great artisans and boutique shops. Seriously, you're in Florence! Skip the high street shops like Zara & H&M that probably already exist in your town and go for the good stuff. When it comes to leather, you have to dig a little deeper to get the real deal and not buy crap from the San Lorenzo market.
For example, I hop between the leather craftsman at the Monastery of Santa Croce at the Scuola del Cuoio by Santa Croce, or the more trendy Ben Heart (amazing jackets), Digerolamo for sustainable and bohemian bags, and Via dei Ginori 23r (amazing and affordable – think wallets and handbags) while for boutique shops that mean something, check out this list here.
Some of my favorite streets for boutique finds include via romana and via di santo spirito on the oltrarno side.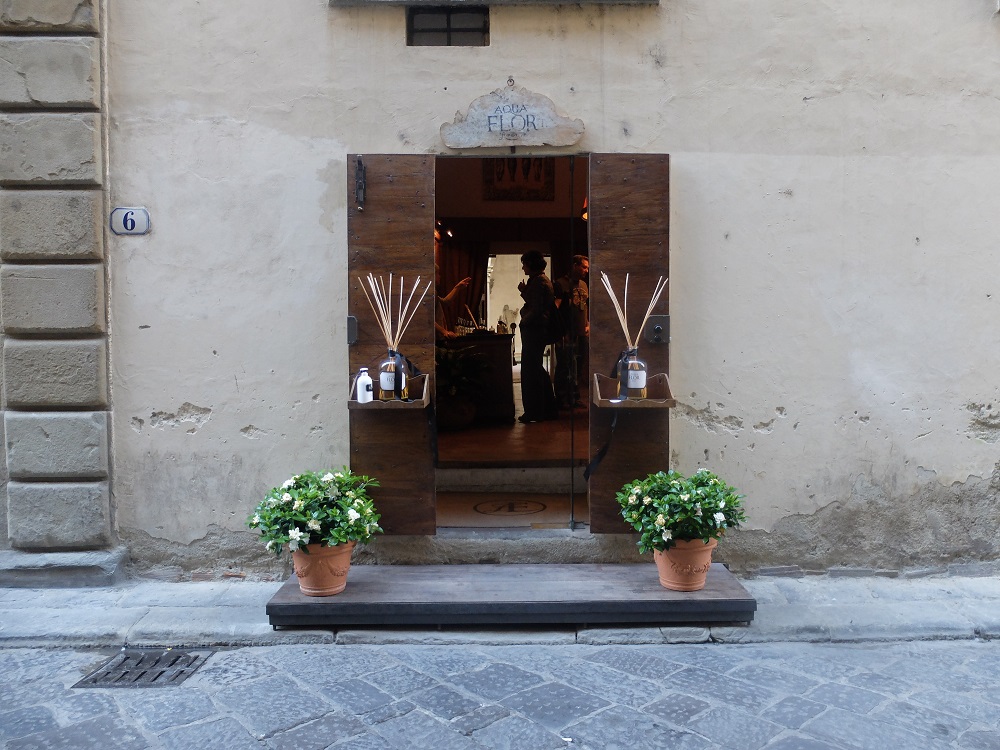 17. Need WiFi? Ok, I can help with that. Some will wonder why I am talking about internet when you're traveling but the reality is that many people work remotely and need a damn good internet connection while on holiday. In Florence, there is only now a burgeoning acceptance of working while at a cafe, as most Italians prefer to do so at home, but it is possible. I have everything listed here, but I typically tend to go to La Cite on borgo san frediano, Gucci Cafe at piazza della signoria or the new Ditta Artigianale, oltrarno side (so cool) on via della sprone.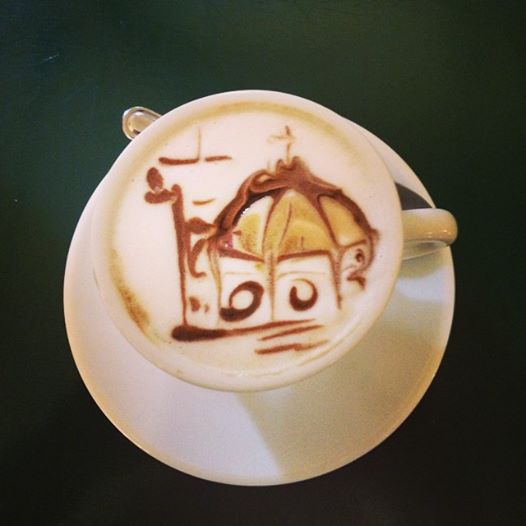 18. Seeking outdoor areas to hang out this spring/summer? Alrighty then, here's whats up! The brand-new Corte Reale space (seriously it just opened) is right at the Santa Maria Novella Station and is quite cool, to the surprise of some of us locals. The cocktails are kin of bland, so just order beer or wine. It features a street-food ambiance and outside bar that I can imagine will fill up as people start figuring this place out.
Other options?
Easy Living along the arno is nice outdoor bar located at Piazza Giuseppe Poggi, (think San Niccolo tower), I love them for a spritz during the sunset hours. Also noteworthy is piazza tasso which really comes alive during the summer months, their outdoor bar Aurora is seriously a must, along with a stop at Gelateria La Sorbettiera. Anywhere in piazza santo spirito is a good choice, though I probably prefer Volume for drinks (depending on the day), also head to the tiny square, Chiasso dei del Bene, by the Ponte Vecchio to have a carrot spritz in peace from the crazy summer crowds at hipster spot, Amble.
For those searching for a real park, don't understand Cascine for picnic potential, or take the number 7 bus to Fiesole for a short hike and nice views overlooking the city. You can also picnic at the beautiful rose garden just below piazza michelangelo which is currently in full bloom.
19. Gourmet food shops seem to be a plenty in a city like Florence, but here are a few of my favorites places to browse old-fashioned style foodstuffs or pick up gourmet snacks or wine for friends and family. Typical items that people like to bring home include extra-virgin olive oil, saffron, balsamic vinegar, chocolate, cheese, espresso etc. I also recommend this post by my girl Coral of Curious Appetite who expands on this subject.
I always recommend heading to the San Lorenzo market or better yet Sant'Ambrogio if one is looking for aged balsmaic vinegar or vacuum-packed cheese.
Osteria Ortolano, 

 

Via degli Alfani, 91r

. A stones thrown from both the Duomo & The Accademia housing Michelangelo's David, this small gastronomic shop/restaurant is a true gem in this area for over 50 years. I highly recommend getting the chocolate martaré. 
Bonatti Enoteca, Via Vincenzo Gioberti, 68/red. I used to go here when I lived by piazza beccaria and have to say not only do they have an excellent array of wines, the staff is very passionate and eager to help you pick the perfect vino.
Pegna, via dello studio 8. Located on a street that is screamingly picturesque, this historic shop is a favorite among fancy expats and well-heeled tourists that actually sometimes buy their groceries here (don't it's expensive), however it is good for a peek around, they sell cheddar for homesick Americans, and an interesting array of chocolates, candy, and gourmet food items.
Fiaschetteria, Via dei Serragli, 47

.

 Open since the turn of the 20 century, it's a cute spot to get wine and catch up with the friendly owner in the oltrarno neighborhood.
Procacci, 

Via dè Tornabuoni, 64r

. A mainstay on the fanciest street in town, this place is well-known for their tiny little truffle panini and in fact, the whole place smells like truffles. Stop for a glass of bubbles and a snack, you'll also find truly-delights to take home too.
20. Duomo Museum, hate lines and crowds? Boom, avoid it all! Visit on Monday, Friday and Saturday when they've just extended the opening hours until 9pm these days (otherwise the museum closes at 7pm). Also the combined ticket which allows entrance into all museum structures will now last 48 hours instead of 24. And for locals, the museum will soon offer a  "Amici del grande museo del Duomo" card allowing yearly access for 50€ total, sweet!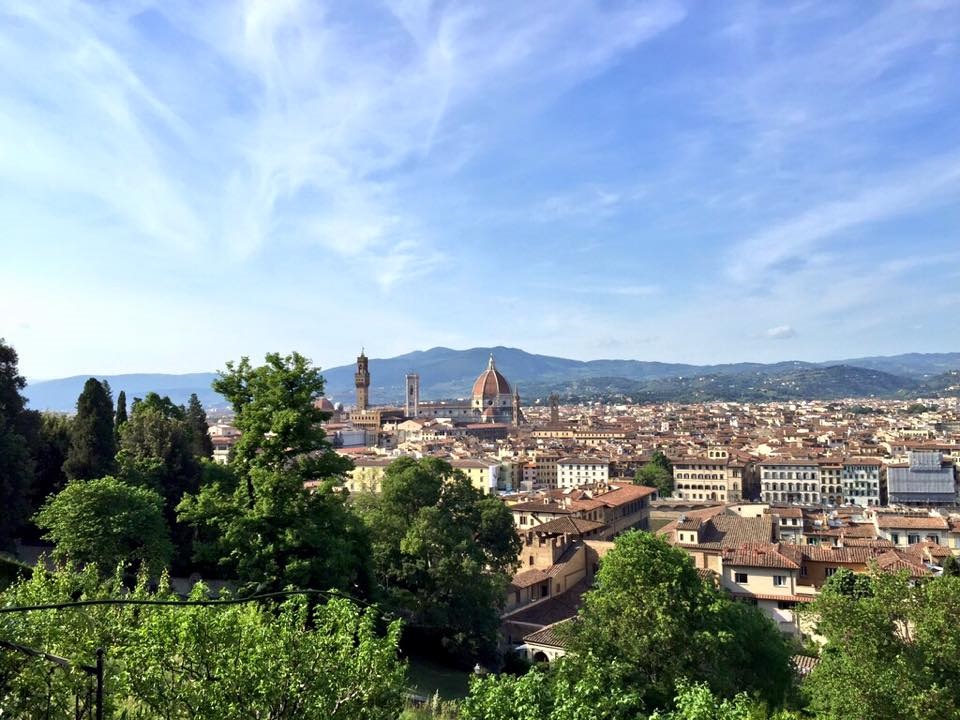 21. In town and want to meet locals? Go to a yelp event!
I often get asked from you guys on how to meet people while in town, which I totally get if you're traveling alone or just want the chance to meet some bonafide Italians on your next trip. I always recommend checking out the events list of the local Yelp community, which is quite active thanks to the awesome community manager Kristina and to the eager Florentines who are up for a fun few hours with like-minded folk. Think karaoke and burgers, exploring five-star villas and the like! Browse the latest events here.
22. Easiest ways to ship items from Florence.  This is a question I have gotten most recently, how to ship extra items back to the USA, UK. Keep in mind that most wine shops can arrange to send you the bottles direct. Besides the fact that you could just go to the general post office under the arches on Via Pellicceria, 3 (they might require you to get a box beforehand), they are open until 7pm. This would be the cheapest way, but also the slowest. I use them frequently because I have given up caring if something arrives 10 days later. Just make sure you write the country you're sending the box too, which many forget to do.
*You can also try services such as Mailboxes etc. which has office on Corso dei Tintori, 39 rosso (santa croce neighborhood), Via della Scala, 13 (between the Duomo and the Santa Maria Novella train station). Definitely the more expensive option, but likely your things will arrive quicker.
23. Florence is 100% walkable, but if you need a bus, read this first. The good thing about life in a city the size of a postage stamp, is that you don't need a car to get around. I haven't owned one for almost 10 years and I don't miss it!
The local bus company ATAF is pretty reliable (depends on who you ask) but I definitely recommend downloading their app (for both android or iPhone) which allows you to map your route, and see roughly how long the next bus will take to arrive. The two hubs where most of the bus passes in any given direction are the Santa Maria Novella Train Station or Piazza San Marco (where you can get the number 7 bus that takes you to Fiesole, well worth visiting).
Get your ticket from any local Tabaccheria (look for a blue T sign in front of shops) and make sure you validate it at the little machine on the bus or you could risk getting a fine. My friend Alexandra Korey wrote this wonderful post laying out all you need to know regarding riding the bus.
It is possible to get a ticket via sms, just text Ataf to 4880105 before getting on the bus. It is valid for 90 minutes and you should get a verification reply. Important this is ONLY valid for Italian SIM cards, which you can pick up really cheaply (around 15€) at any cell phone shop in the center of town, well worth it so you can be connected during your stay.