'Shop small-mart not walmart' is a life quote I (try) to live by.
While it's completely tempting to go for those deep discounts, what matters more is who you actually are giving your money too. It's not always possible, but I think doing that extra bit of research to find a local place that adheres to a higher standard and treats their employees well, is a pretty damn cool thing to do.
Living in Italy, people would like to think that everything is made by a mom or pop shop. After all most of the economy is built on small or medium businesses, often passed down generation after generation. Though for many coming from outside of the country, it can be tough knowing what is 'real or fake'. Especially when referring to leather shops in Florence, small souvenirs, or truffle oil that could quite easily have been concocted in a lab. We've all heard of the sweat shops in Prato, which has been heavily criticized for numerous police busts showcasing dangerous work conditions that even cost some their lives.
It's a tough conversation, because it is easy to be deluded about the 'Made in Italy' authenticity after reading books such as Gomorrah about the mafia's impregnation of so many facets of Italian business or Tom Mueller's Extra Virginity: The Sublime and Scandalous World of Olive Oil. It makes you wonder How do we know we are getting the good stuff? The label is a billion dollar industry and rife with expert criminals who know how to cheat the system like a true professional.
Last time I had a friend visit, she grabbed a bottle of truffle-infused olive oil at a souvenir shop commenting that it only cost six euros. What a deal! I gently eased the bottle out of her excited hands and took her to the Sant.Ambrogio market instead.
Also on another note, the last thing you want to do is get fined buying a crappy Prada bag or have a visiting family member do so. You know the ones, sold on a sheet by guys that will sweep their bags up in a blink of an eye with passing carabinieri cops. Seriously these guys know what their doing.
When I first came to Florence, the streets were filled with these illegal vendors, selling everything from 'designer' sunglasses to Rolex watches which fall apart the second you walk away. There are less now but then again, there are now 'selfie stick' men at every corner, guys who sell those wooden blocks or some sort of weird gooey thing they throw on the ground that reminds me of a Nickelodeon 'getting slimed' moment from  my youth.
Since, I get a lot of your questions about 'where to shop in Florence' or Italy so this gives me the chance to give a few tips and start a conversation about authenticity when it comes to the popular mantra of 'please shop local' Please save THIS LIST where I constantly update and add new boutiques around town that I have personally vetted. There are so many talented, creative and interesting craftsman in this town making items that almost feel like they were born from their soul. Many of these trades are suffering and dying, less and less of the latest generation take over their grandparent's work, opting for a cooler career in the digital industries (if they can find one).
Last year I was able to get up close and personal with some of my neighborhood's artisans which was such a rich, rewarding experience. From then on, I have been more inspired than ever to support them and keep the dream alive.
Looking for Leather? Read This First
One of the most common questions I get is 'Where can I go to get a leather jacket or handbag etc?' Florence is well-known for its leather-making past, one of the oldest professions that human beings have ever done. I know for a fact how shady some stores in the city can be, after doing a two-week marketing stint in one near piazza della repubblica, my 'coworker' chatting up smiling Americans and offering them sub-par leather for outrageous prices that would make a nun roll over in her grave A flurry of fake smiles and compliments. I want to slap these people. Items such as leather clutch bags are in fashion at the minute so if you're looking for something like this, go to Florence. Make sure you buy genuine leather though!
The contempt the owners had for their customers was known only to us in the store, and soon as I realized this I ran as fast as you can say 'andiamo'.  This led me to not recommend that anyone buy leather at the markets or most stores, because I was convinced that most worked the same way.
'If the deal sounds too good to be true, it probably is' – if someone is offering you 'crazy discounts' for that one of kind leather dream machine, well, I'm sorry but it's probably not a good idea to buy that jacket. A lot of leather that is sold in markets is fake, and it can be hard to tell the difference.  Why many think they can 'sniff' out the difference, often that 'leather smell' exists because of chemicals or wax that they use. You can get more insight on how to tell if leather is fake via this great video.
However, I know now that there are some great options out there, and when I get an email asking for suggestions on where to shop? I send everyone to the Scuola del Cuoio or Leather School in Santa Croce for a first hand look at the history of leather work in Florence. A fascinating place that has been operating as a leather laboratory since the second world war, the Monastery of Santa Croce sought to give orphans the chance to learn a trade and contribute to society. Here you can be assured that what you are buying is real leather, and where else can you see skilled craftsman working at their stations, a wonderful place. On a personal note, the style here isn't really what I would wear (a little too classic) but I still find it a superb place for its historical factor and attention to quality.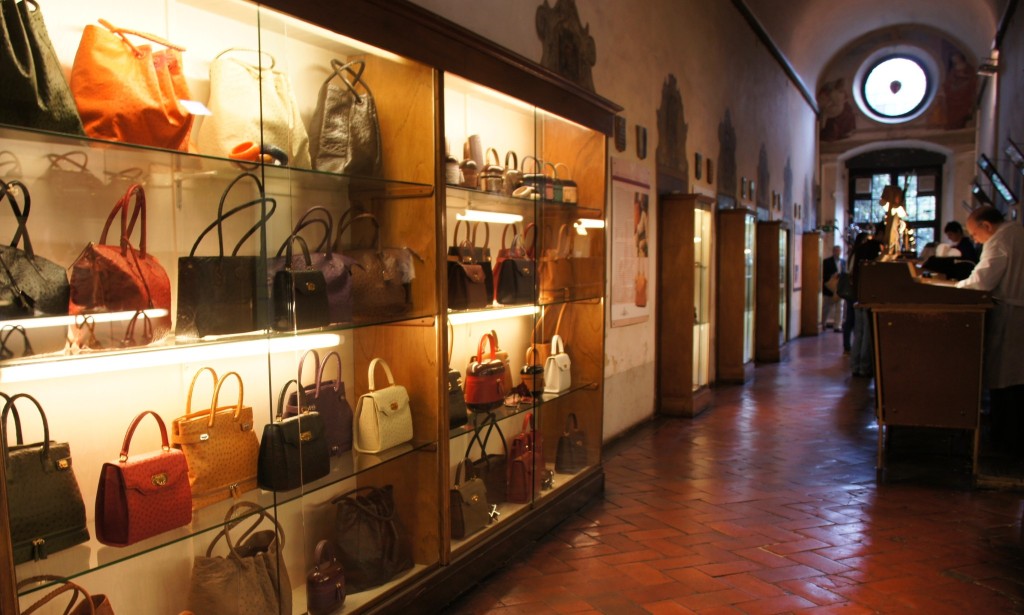 Another wonderful option is actually in the San Lorenzo neighborhood, A quaint store called Via Dè Ginori, 23. Inside you can browse actual Made-in-Florence items such as purses, briefcases, luggage — and they will be more than happy to show you the laboratory. I recently bought my husband a briefcase from there, a beautiful cherry-leather bag that cost around 180 euros in total. I'm super pleased with it!
BenHeart: two locations in Florence is in my opinion the best store in Florence for leather accessories.

 

Via dei Calzaiuoli, 78r, R & Via della Vigna Nuova 97 R. This leather shop is quite a find, the Florentine owner opened up shop after he had a heart transplant and thus had a new lease on life. All of the products here (think cool leather jackets, laptop bags, customizable belts, shoes) are all excellent quality and are hand-dyed (something you never see) and vegetable tanned. I also appreciate the fact that the style is a bit more trendy than the classic leather goods you find at the leather school by Santa Croce.
Digerolamo near Santa Maria Novella. I love love love this shop and everything in it. Here you can find beautiful handmade leather bags, jewelry & accessories — everything is Made in Italy and the family secret is Sustainable Design + beautiful  Artisanry + Transparency. Showroom: Via del Moro 58/R Firenze.Great jewelry too!
Frau Leman is a new artisan in Florence (2019) located on Via della Chiesa, 21R. She is originally from Germany and her shoe-box sized shop in the Oltrarno is a treasure trove of cool, modern leather accessories. She can customize a product for her (think leather laptop case) and her prices are very reasonable.
Cuoiofficine is run by two Florentine brothers whose shop is located on Via de' Guicciardini, 116r. They offer a high-quality selection of leather bags, often featuring flaps with the marbled paper look Florence is known for. You can find everything from small accessories to larger totes and I am in love with it all. You can also ask about customization (adding initials etc).
Murano Glass
You've probably heard about the famous hand-blown glass items that hail from an island off Venice called Murano, a house-hold name and rightfully so. We would love to believe that sellers are honest and would only sell 100% Murano glass but there are plenty of copy-cats out there. In order to make sure you are getting  the real-deal (especially online) it should have a sticker with Vetro Artistico® Murano and make sure to ask for a certificate. On this, it should list the date of production and the artist who made the item. For more details, Alex from the Italy Chronicles wrote this great article about how to tell if your Murano glasswear is real or fake.
Obviously if  you find a 'great deal' for 3 euros, maybe next to some tacky Venetian masks at a store that also sells cigarettes and motocross mags – you are probably not getting quality.
Olive Oil And Where to Get it
Ah yes, this green gold that keeps me ever so happy, especially in November when it is freshly harvested (except for the last year – which due to bad weather was nothing short of traumatic for olive-oil producers). Nevertheless I know it can be tough to choose between the many options available in Italy. My first suggestion is to make time to visit a place that actually makes olive oil and is willing to show you around, which are quite easy to find in Tuscany.
Only five kilometers from Florence is the lovely Fattoria di Maiano, which has been producing excellent oil for some time now, and has a nice outdoor restaurant that I like to take people to in the warmer months.
Also an excellent spot is Villa Campestri Olive Oil Resort in the Mugello valley, this family-run resort is dedicated to their olive grove, and the owner Paolo Pasquali has even invented a new system, OliveToLive, which seeks to preserve the oil in restaurants in some very nifty looking machines. They also do curated olive-oil tastings that are absolutely awesome if you want to learn how to taste good oil.
You also want to check the date, ideally you want oil from the most recent harvest. Unlike wine, olive-oil does not get better with age. The best part of autumn is the 'new oil' that usually has a pleasant 'bite' to it, best enjoyed over a slice of Tuscan bread, perhaps rubbed with a little garlic. The Walks of Italy Blog has a great article on how to find good olive oil.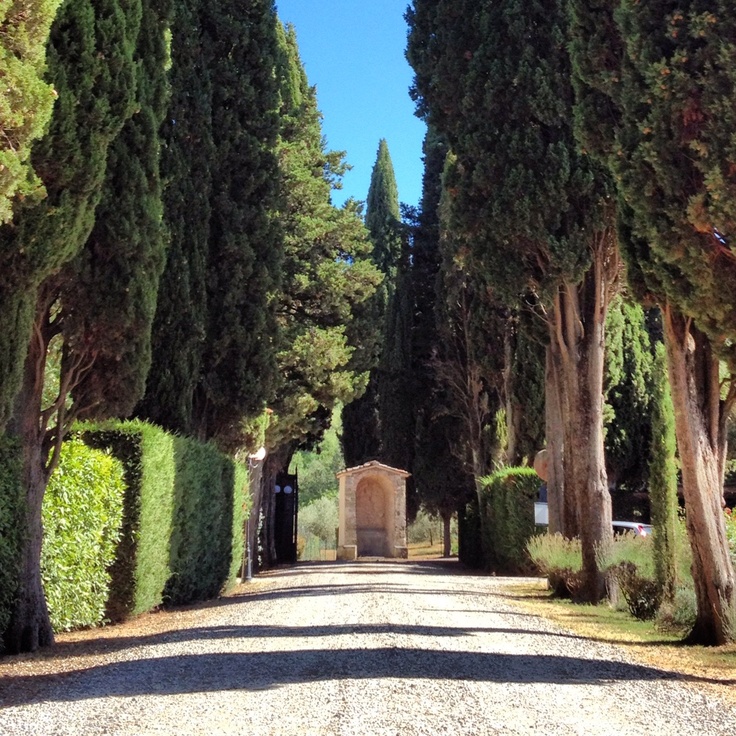 Spotting Fake Ceramic
After writing this post, a helpful comment from Jill Bellobuono via facebook led me to add this little excerpt on ceramic and how not to get ripped off. Ceramics were most likely the first products used by mankind for domestic use, meant to be both functional and decorative. Ceramic tiles were used in the late middle ages as people started to care more about public architecture, giving life to ceilings and floors and this a handicraft ( majolica) was born. Italian ceramic is especially beautiful (I fell in love with it in Sicily, especially) and here are a few tips on how to spot real vs. fake. I have a new respect for ceramics after making some myself on a little shop in via romana and then also painting them with a few girlfriends.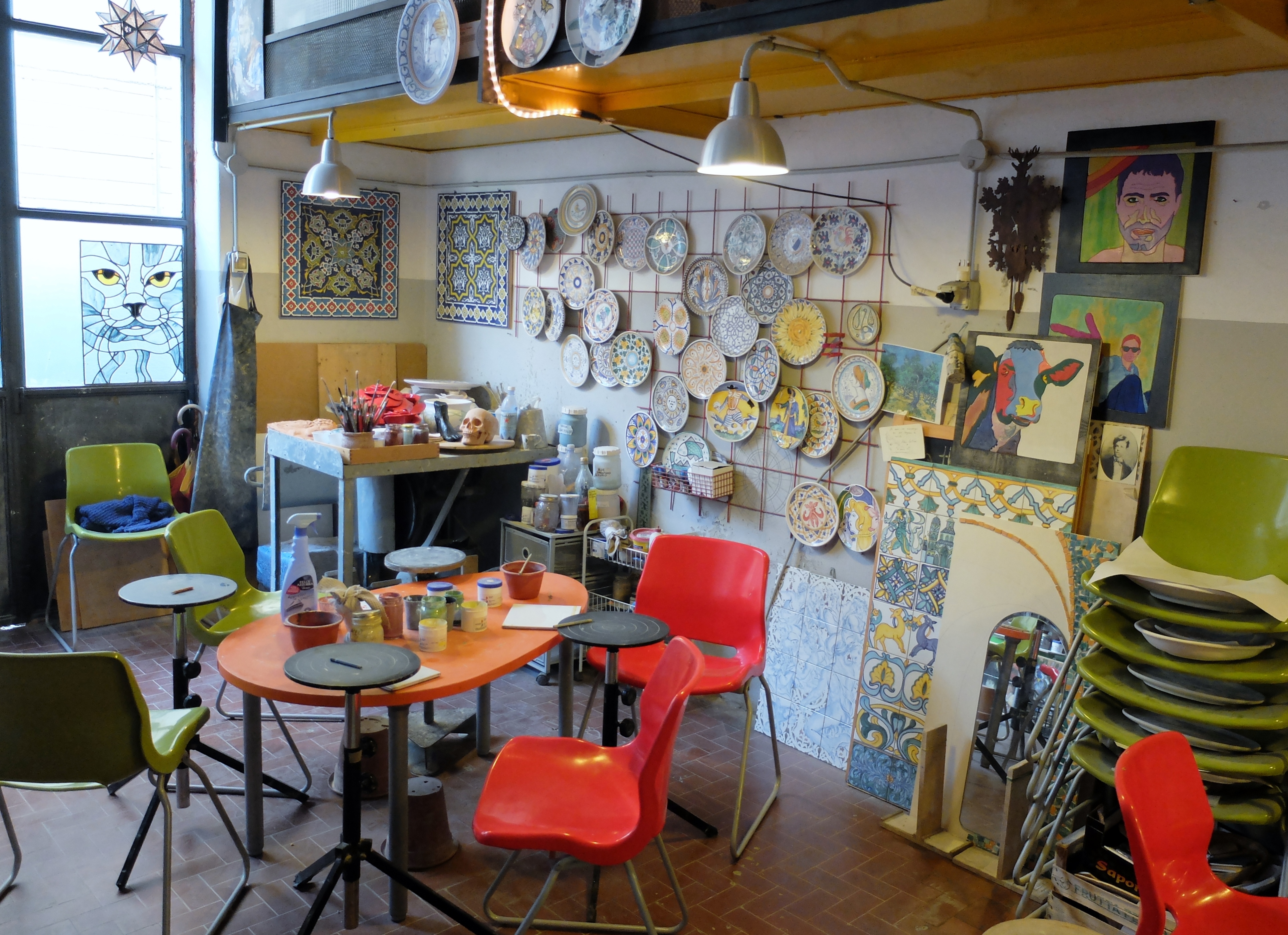 Since in order to make ceramic, you only need a few natural elements, clay, water and fire – sometimes you can spot markings (left by the tongs used to keep the hands out of the glaze) underneath the piece which are left by the fast-moving wheel. Just because you see a stamp underneath does not guarantee that is indeed authentic as they can be machine stamped.  When you turn the plate upside down you should see the natural brownish orange hues of the terracotta, which should also feel slightly rough (not white and shiny). You can read more tips here on how to spot a fake.
Lastly, Take Tips from Locals
The wonderful part of being in a network of bloggers all writing about Italy, is all of the fantastic information we share among one another. It's incredible how much I learn from people every single day and I am so very thankful that so many are generous here in Italy with all of the wonderful places they've found.
Since Florence is full of interesting shops featuring local artisans who need your support. I highly recommend skipping the 'high street' labels on via calzaiuoli and instead going a bit off the beaten path. The 'oltrarno' area definitely has some favorite shops of mine, I love taking people here to poke at tiny little places that so many tourists skip.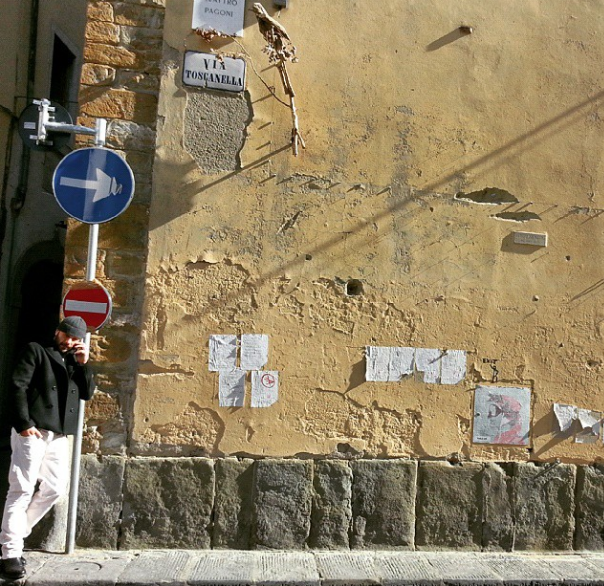 Stores like & Company on via maggio, a curious shop featuring the beautiful items crafted by a renowned local calligrapher, who offers lessons in case you're wondering. I did a lot of my Christmas shopping there and it happens to just down the street from my favorite corner in town, piazza frescobaldi where you can see the renovated Buontalenti fountain.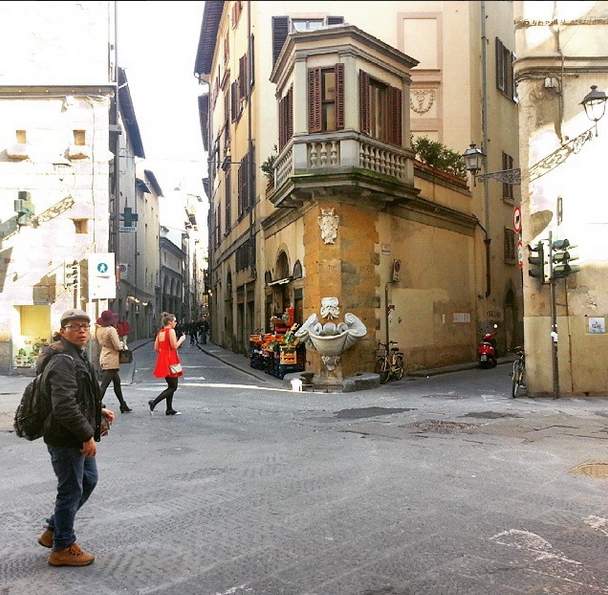 Also there are some new and interesting places on via romana like Muse Lab. All the way to the end of the road, close to porta romana, I recently discovered this gem when I visited my local shoe repairman on the same street. The place is owned and managed by two Florentine sisters who specialize in artisan women wear, kids and maternity. They have some lovely items in their shop showcasing a simple, elegant and comfortable style. Plus the girls are very friendly.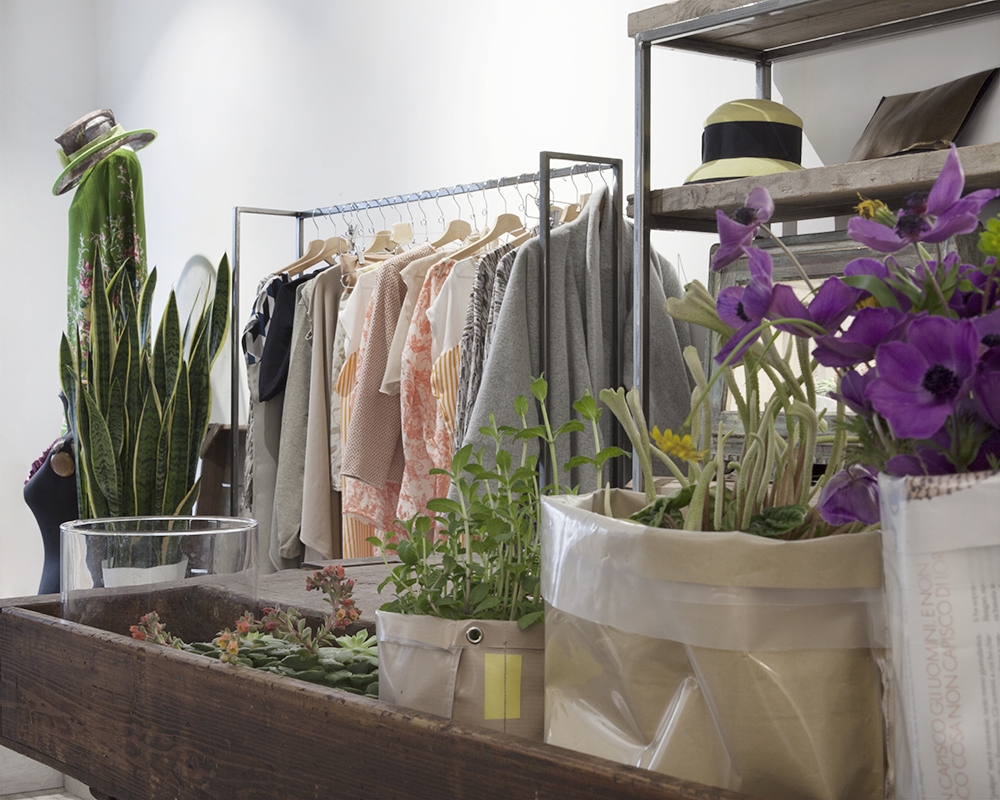 On the same street is a place that I always pop into, Sdam Factory, a quirky space selling light fixtures, interior design items and many interesting things (like a chess board) made with a 3D printer he has on-site. You can see more of what he sells here on my friend Birgitte's blog, a Dusty Olive Green. 
Also a good point of reference is the website of Nardia Plumridge aka 'Lost in Florence', she is not only a friend, she also has an extremely 'on point' eye when it comes to particular fashion, young designers and interesting shops. I discovered Erin, owner of a book-binding workshop called Il Torchio on via dei bardi.
For Christmas, I ended up getting a personalized notebook, in-scripted with a quote, as one of Nico's Christmas presents. Being able to choose the leather and stitching was a lot of fun and I really appreciate being involved in the step-by-step process.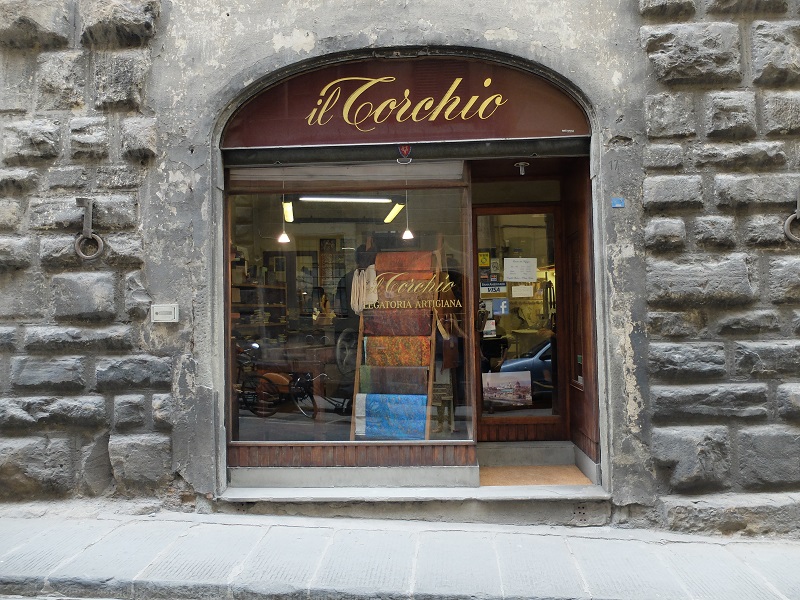 In addition, for other local artisan items in Tuscany, there is an online catalog of traditional and artisan products that I find incredible useful.
Google also has teamed up with hundreds of museums, cultural institutions, and artisans to showcase a sort of interest hodgepodge of items that you can be assured are authentic. I checked out the list here and have already saved some new items I had never heard about in my own city. It is a service that is very well done and I am sure is a growing project. They also have a section dedicated to food which is slightly dangerous if you are anything like me, aka you get hungry at the sight of a tasty wheel of pecorino romano.
This week our COSItaly roundtable has teemed up with the other wonderful Italy Roundtable group and the topic is authenticity. Check out everyone else's posts here, lots of good and interesting topics!
From our fabulous COSÌ group:
Have something to share on authenticity in Italy? Use the hashtag #COSItaly to join the conversation!