I admit my tardiness in getting this personal list of interesting June events around Florence, but I have a good excuse. Life has gotten in the way, work has doubled and coincidentally the blog getting a bit less love but that won't last long. However despite the fact that June has bull-dozed its way into existence, I am cool with that.
The weather is beautiful, so much better than last year at the same time, we have yet to resume our "two-a-days" (not football.. but showers per day) and most of us are cautiously optimistic that this summer might not make us life a vampire-like existence until September. I love the fact that day.light stretches until 8:30, this means longer after-dinner walks with Nico and Ginger and a return to healthier summer meals couples with "treat yo self" at place likes this wellness center in town.
 Anyone visiting Florence might be slightly dismayed by the massive crowds and long museums lines, but they will also be treated to the opening of one of the summer's foremost exhibits (Forte Belvedere) and outside terrace dining that makes the stinky height of the day kinda worth it.
Link love for the month of June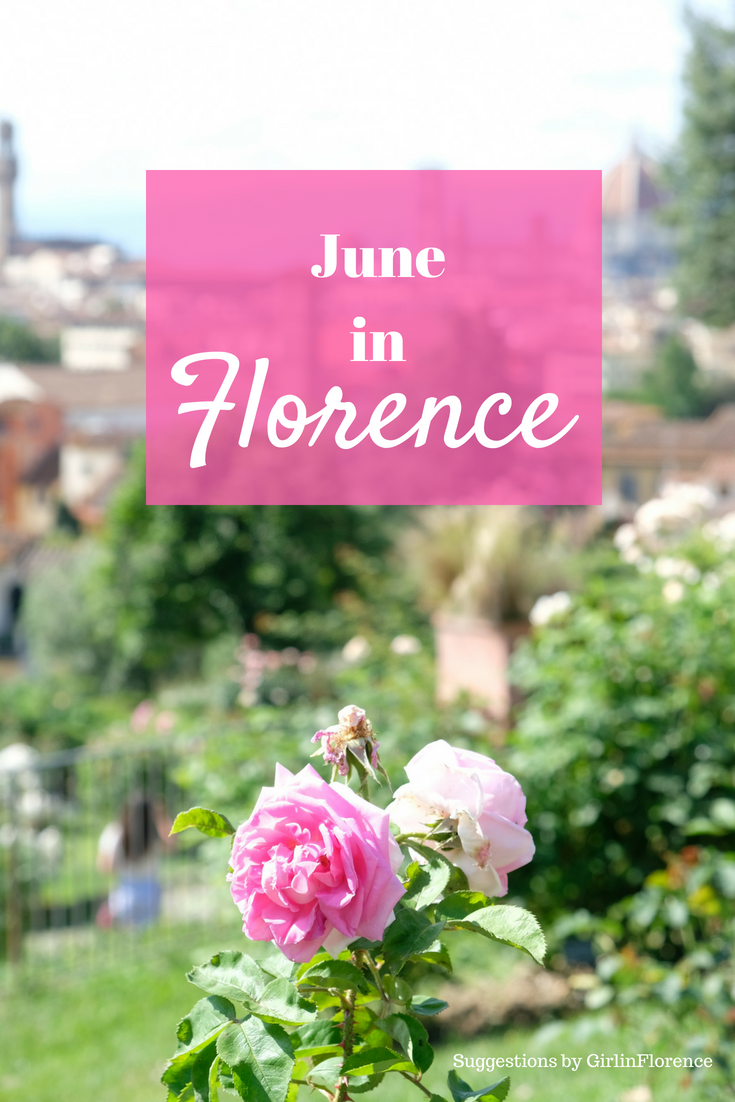 June 2nd kicked off Gong, an imposing retrospective exhibition at 16th century Fort Belvedere dedicated to one of contemporary art's major protagonists Eliseo Mattiacci. The exhibit features a monumental presentation of twenty sculptures exhibited outside the fort and within the villa, in addition to an extensive collection of drawings, about eighty, which, for the first time ever, allow the public to admire the always supreme graphic activity of Mattiacci. It is an almost shamanic exercise, aimed at exploring the sublime of the cosmos, the orbits of the planets and stars, the rhythms and geometries that belong to the infinite universe, so as to draw stellar maps that today, just like millions of years ago, also function in symbolic, ritualistic terms. It isn't free this year but residents can buy a card for 2€ for the whole season (bring your residency document) while visitors will may a 3€ entrance fee. The full price ticket costs 3€, open from 11am-8pm. Via di S. Leonardi 1.
June 2nd (worth mentioning even if this post is being published on the 3rd) is a holiday in Italy that everyone should know about, it celebrates Italy decision to become a republic in a tight vote following the Second World War. Viva #FestadellaRepubblica
https://www.instagram.com/p/BjiAgsEgZQo/?taken-by=girlinflorence
The first Sunday of the month falls on June 3rd, meaning that many of the state museums will be packed with visitors enjoying the monthly #DomenicalMuseo when state museums are open FREE to the public. I might sound like a broken record but seriously, visit one of the less famous ones (Bargello, Medici Chapels) and revel in non-crowded glory (here's the list).
Well guys June, means the return of Calcio Storico, Florence's own brand of violent historical football pitting together men in tights grouped by neighborhoods of the city (obviously I'm for Santo Spirito or "Bianchi")  who are very very angry (or really excited, it just depends how you look at it.). The games begin on June 9, 10 with the final winner-takes-all taking place on June 24th on the Festa di San Giovanni, feast day in the city of Florence which also includes a costumed parade throughout the city. It's always a lot of fun in my book! Tickets range from 29€ to 80€ depending on just how much of a fan you are. More info on tickets here.
From June 1 to 14, the 'Festival del viaggio', organized by the writer Alessandro Agostinelli, returns to Florence. The thirteenth edition is dedicated in particular to two themes, that of food and that of walking, a slow way to rediscover the city of Florence. The 2018 edition is organized by the Italian Society of Travelers, with the patronage of the Tuscany Region, the Municipality of Florence and with the support of Toscana Promozione Turistica, in collaboration with Vetrina Toscana, Le Murate literary café, PAC Le Murate, Gabinetto Vieusseux, ArtViva Florence Tours, Studio Marangoni Foundation, Torrigiani Gardens and Serre. The full program can be found here.
Looking to meet some interesting new people in Florence? I always personally enjoy the open-mic night at Tasso Hostel (via villiani 15)  held the first Wednesday at every month. The June edition (the 34th!) will take place on June 6th hosted by Cary Tennis, one of Florence's most brilliant and supportive writers and presenter of writing retreats in Tuscany. It is a fun event open to anyone who wants to share a song, a story or basically anything they'd like to present! Check out the info here.
For those who want to improve their Italian or simply just meet new people in Florence, I highly recommend attending the "Speakeasy multilingual happy hour" on June 6th, 13th, 20th at (my favorite) Circle Rondinella. The linguistic libations take place from 7:30pm-10:30pm, aperitivo costs 5€ (a steal!).
Bed Talks: This event has been much-talked about in Florence as the kick-off event on June 7th to open the new co-living/co-working space of The Student Hotel. The concept is simple: a bed is an intimate place where our most beautiful dreams and exciting moments happen, so what if we could use this spirit and ask a game-changing individual (young, old, local, international, doesn't matter) to get into bed, then ask a second to get in with them? There will be over 100 speakers and anyone can visit and pop in and out of conversations on the day. You can learn more about it through my interview with Michelle Davis or via the website here. Registration is free and required! Hope to see you there!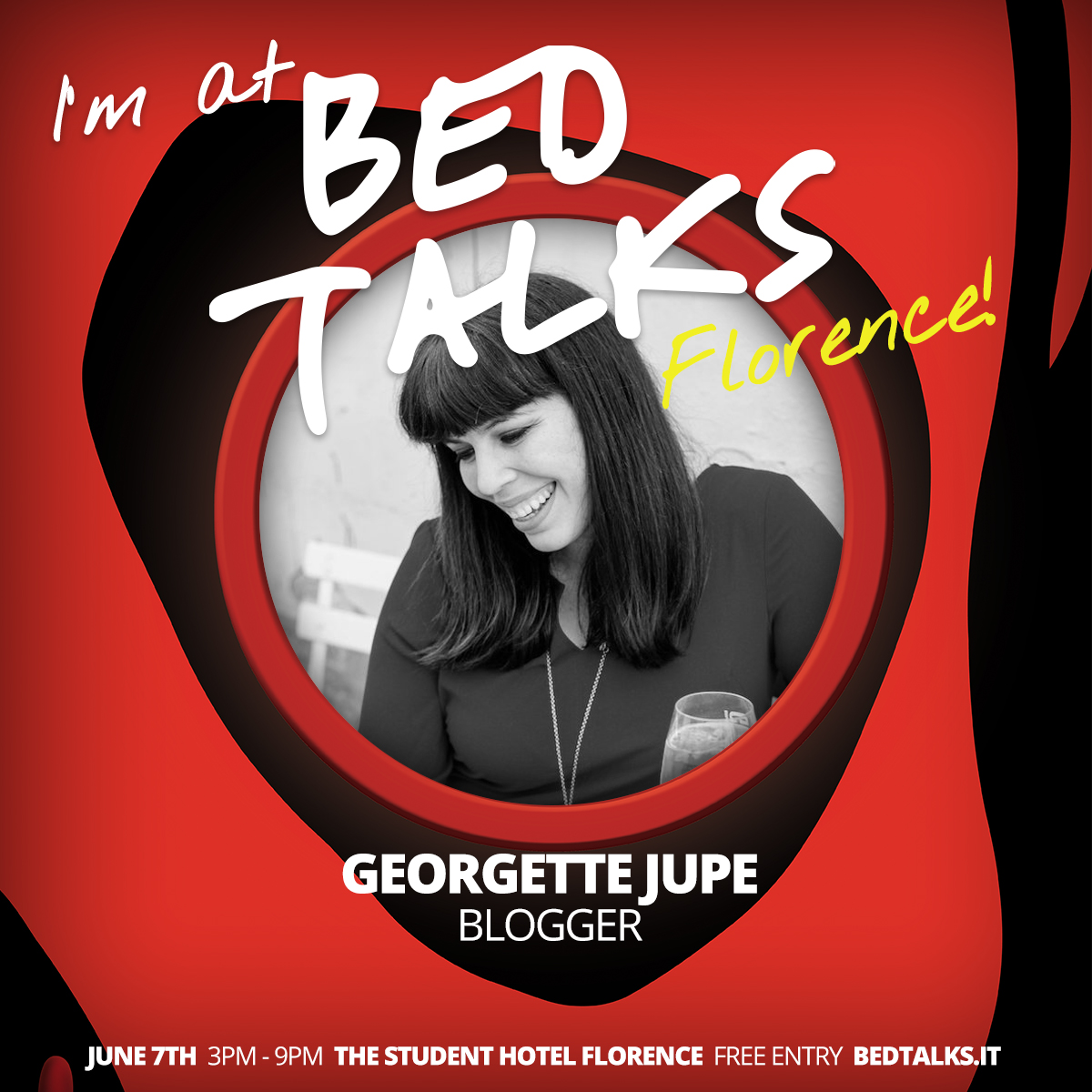 Secret Florence is a new project that is aimed to showcase Florence through concerts and events from June 8th to the 16th (it is also part of Pitti Immagine), venues included are the Planetaria on Via Giuseppe Giusti, Cinema la Compagnia, Sala Vanni in the Chiostro del Convento del Carmine, Sala Ghiberti dell'Accademia di Belli Arti, Studio Ravioli al Galluzzo, and the Tepidarium del Roster. I'll attach the program of events here but also worth checking out is the Schermo dell'arte film festival on June 12th (a Tuesday) showcasing a tribute to Jean-Michel Basquiat thirty years after his death. Two films tell his story : the postmodern fairy tale and a documentary.
I never thought I would see the day when there was an actual slide in the courtyard of Palazzo Strozzi but indeed that day has come. Science meets nature in one cool project called The Florence Experiment, a new site-specific project devised by celebrated German artist Carsten Holler and plant neurobiologist Stefano Mancuso, that has already kicked off. More info on how you can hurl yourself down a terrifying slide while holding a plant can be found here.
Palazzo Strozzi, Florence's foremost temporary gallery space in the center of the city, has launched its exhibition "Dawn of a Nation: From Guttuso to Fontana and Schifano" from March 16th until July. From the Strozzi website: "a truly mesmerising exploration of art, politics and society in Italy from the 1950s to the protest years in the late '60s, with eighty works of art by such masters as Renato Guttuso, Lucio Fontana, Alberto Burri, Emilio Vedova, Piero Manzoni, Mario Schifano, Mario Merz and Michelangelo Pistoletto. The exhibition, curated by Luca Massimo Barbero, is bringing emblematic works of art together for the first time to form a display illustrating the effervescence of Italian culture after World War II, the years of the so-called "economic miracle" that marked a major transformation in Italian society, up until the fateful year of 1968." Open 10.8pm, late opening until 11pm on Thursdays. 
For those who love electronic & dance music you can spend an early summer weekend (June 8-10th) in an idyllic Florence space (Parco di Villa Solaria) with a carefully curated, well-rounded musical lineup featuring Moodymann, Josey Rebelle, Hunee, Elena Colombi and more.
Storytellers in Florence is back with this month's theme "lost in translation" on June 9th a great follow up after last month's escape (was an absolutely splendid night, I didn't want it to end). As per usual it will take place at independent bookshop cafe Todo Modo (Via dei Fossi) starting at 7pm and ending at 9pm. You are more than welcome to just come and watch people share their stories. If you have a story to share based on this theme, be sure to contact Linda on Facebook or by email at [email protected]. 
Pitti Uomo is back this June from the 12th to the 15th with three days of fashion shows showcasing the latest in menswear and a plethora of events that coincide with this biannual fair. Though most of the events are by private invite only, the city becomes a well-dressed open fashion show with "candid" posing in various squares, coffee bars and fancy bars.  Check out the event list here.
Back for the sixth year in a row is the Oriental Garden in Torrigiani garden June 16th (an all day event) dedicated to personal wellbeing and oriental disciplines promoted by Oxfam Italia. The full program can be found here. Join in on yoga classes, pilates, exotic ceremonies and massages (yes massages!). Entrance cost: 10€, a single treatment:  10€, one massage (30') 15 / 20€ whereas an hour massage will cost you 40€.
For those looking for a truly cultured experience, NYU's 2018 summer season (16th edition) is kicking off this month until July 3rd with a delightful array of events involving poets, writers, actors, intellectuals with all sorts of creative protagonists on the grounds of one of the most beautiful villas in the city, Villa La Pietra. Reserve your spot by emailing which event you'd like to attend to [email protected]. Notable events for June include:
Poetry Readings by Nicole Sealey and John Murillo. Jun 04 2018 / 18:30 / LIMONAIA
Modernity, Transformation, and the Italo-Ethiopian War: Jun 04, 2018 / 19:30 – 20:30 / VILLA LA PIETRA
A Special Evening of Classical Music with Tenor Toby Spence, Jun 05 2018 / 21:00 / LIVONIA, The Sir Harold Acton Anniversary Concert An evening of classical music
Le Sonate per Pianoforte, Jun 11 2018 / 21:00 / LIMONAIA, A concert of four piano Sonatas by composer Roberto Scarcella Perino, including the world première of the Piano Sonata Nr. 4,
The Writers' Season – La Stagione degli Scrittori 2018 – I. Jun 12 2018 / 20:30 / BIBLIOTECA DELLE OBLATE
Masterpieces, Jun 19, 2018 / 18:00 – 19:00 / VILLA LA PIETRA. Dianne Dwyer Modestini, restorer of the much publicized Leonardo da Vinci masterpiece, Salvator Mundi,provides a fascinating window on to the world of art and restoration, with a carefully compiled and supplemented volume of the memoirs of her late husband and prominent restorer, Mario Modestini.
Romeo and Juliet: Jun 22, 2018 / 20:00 – 21:30 / LIMONAIA.The Continuum Company brings back Romeo and Juliet as another essential Shakespeare with three actors. This time an all-female cast embarks on this classic tale full of fighting, singing, loving and the loss that comes with a deep enmity between families.
Not in Florence but this is an event close to my heart and would be such a wonderful experience for anyone visiting Florence. A wonderful organic winery Querceto di Castellina (in Castelina in Chianti, a hour from Florence) is hosting summertime celebrations showcasing the culinary delights of La Tenda Rossa and their fabulous organic wines. This summer's vineyard dinners will be on June 9th, July 21st and August 4th. Reserve your spot by emailing [email protected], +39 0577733590 or [email protected], +39 055826132. I had a great time last year and would recommend this to anyone who loves unique dining experiences.
https://www.facebook.com/QuercetodiCastellina/videos/1427988380638722/
Those who wish they were at Cannes shouldn't be too sad because from June 12th to the 17th will be "Cannes in Florence" a preview of the film festival hosted at Cinema la Compagnia on Via Camillo Cavour, 50/R.
The monthly organic market in Piazza Santo Spirito will be held on June 17th this month and will be themed around Tuscan bees. This is a great opportunity to browse like a local and enjoy one of Italy's best pastimes, searching through a market like a champ.
Setting the Stage |The Millennium Sunset Concert, a charity show celebrating a thousand years of the Abbey of San Miniato al Monte, will take place Thursday, June 21 at sunset, right on the churchyard, with a wonderful view of Florence. The stage will house an orchestra of 25 elements, in the stalls there will be 1000 people with 1000 lighted candles and the show will be full of surprises. The entire proceeds from the evening will be donated to the Community of San Miniato, for the creation of a sculpture commemorating this special anniversary. It will be the first work of art installed at the ecclesiastical complex in the last 150 years. Here's where to purchase tickets (seats start at 38€)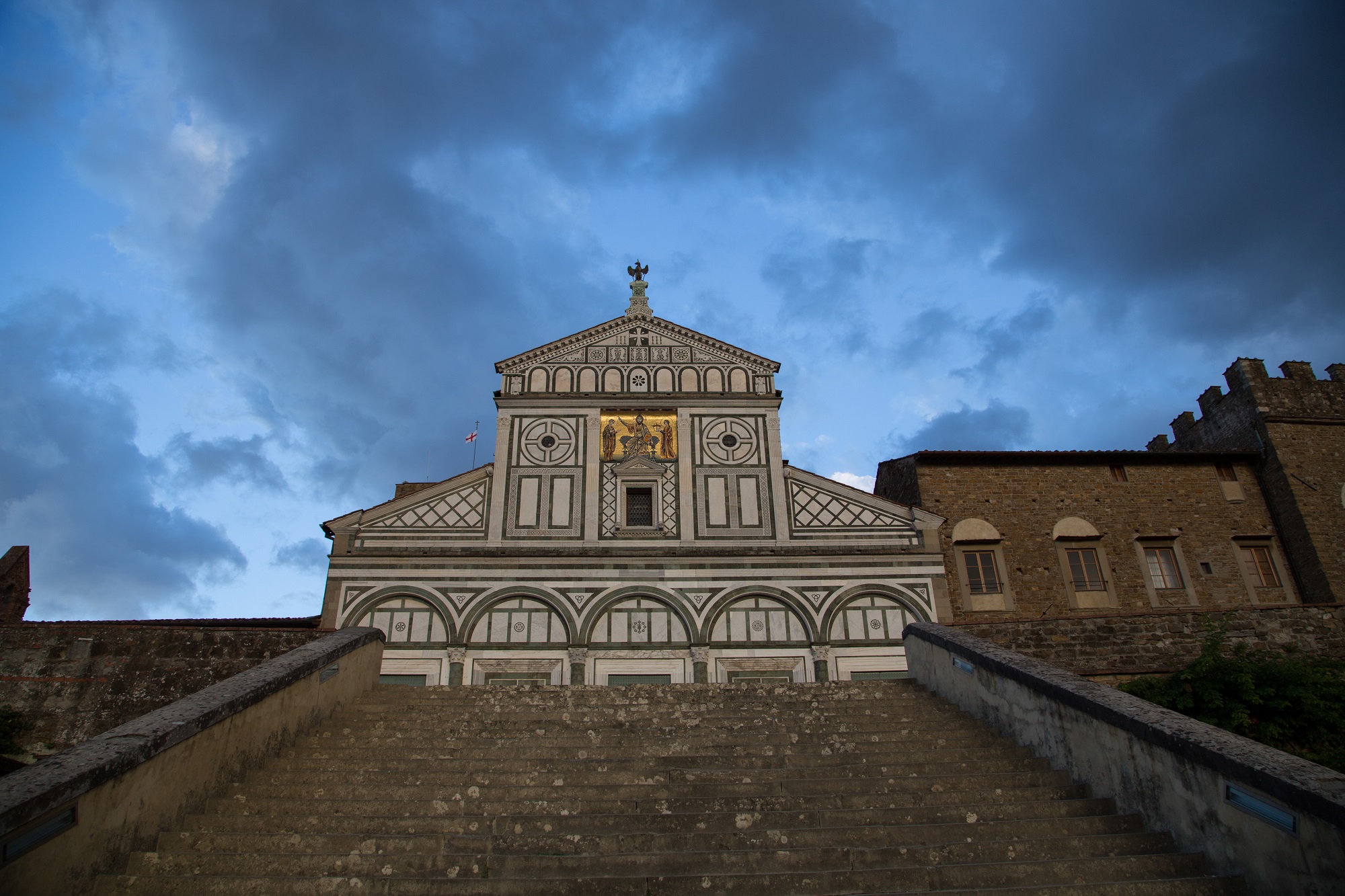 A Sacrad Arts Festival: Festa della Cultura, San Giovanni Battista is on from June 18th to the 24th in various locations around Florence celebrating our patron saint: San Giovanni. Most events will center around the Church of Santi Apostoli but one of the most exciting updates this year is the art exhibition "Peace, Light & Hope" at the Accademia delle Arti e Disegno. More info can be found here and via their Facebook page.
Street Food Along the Arno #Lungarnodeltempio: This is by far one of my favorite things to do in the summer. Along the Riva del'Arno on Lungarno del Tempio, you'll find a cool outdoor space with food trucks including "PescePane" (the Italian answer to the fish burger) and a pretty awesome burger truck along with gelato, a Texas bbq truck among others. This is definitely a place where locals go and if you like street food/being outside, this is the place for you. open 12pm – Midnight.  address: Lungarno del Tempio.
I'm excited to hear that Apriti Cinema, a great initiative showing outdoor movies in Florentine locations, will be back this year with the location being Piazza Santissima Annunziata. The fun starts on June 23rd and will show films (with Italian subtitles) nightly until August 11th. Full program coming soon.
Any Harry Potter fans out there? Check out the world's premiere quidditch tournament  in Florence, from 27th June to 2nd July! Quidditch was adapted from the Harry Potter novels almost twelve years ago in the US. It combines elements of rugby and dodgeball to create a fast paced, full contact, co-ed sport. More info on the where, when and how can be found here. 
I'm excited about the return of the Bargello's Florence dance festival on June 27th (running until July 25th) in the majestic settings of the courtyard of this ex-prison turned art museum. Expect over 500 performances and a true expression in visual dance creativity combined with a celebration of performance arts. Each act starts around 9:30pm with the cost of teh ticket ranging around 20€ per adult (discounts apply for multiple shows, they are offering a special card this year offering three entrance tickets for the price of two).
I've always been a fan of Vintage Selection and this year's summer edition is taking place from June 28-30th at the Fortezza di Basso and offers fans of vintage and vintage-inspired a decent selection of goods ranging from glittery vests to signatire Chanel bags. Info: Open 9 am – 7 pm (last day 9 am – 4 pm), Admission 5,00 euro. 
When I can't take the heat in my third-floor walkup, going to the movies means I get free air conditioningwith the cost of a cinema ticket so I highly recommend seeing this month's original language lineup at The Odeon Firenze. Out this month is Solo Star Warsn, Deadpool 2, Jurassic Park and that's not all, you can download the program here.
***Worth going to Versilia. Nikki Beach's world famous brunch will satisfy your cravings with delicious international cuisine, creative cocktails and the finest Champagne. The package is priced at 85€ per person and includes brunch from 12:00 until 16:00, with unlimited Champagne from 12:00 until 14:00.More info here (can't wait to go myself).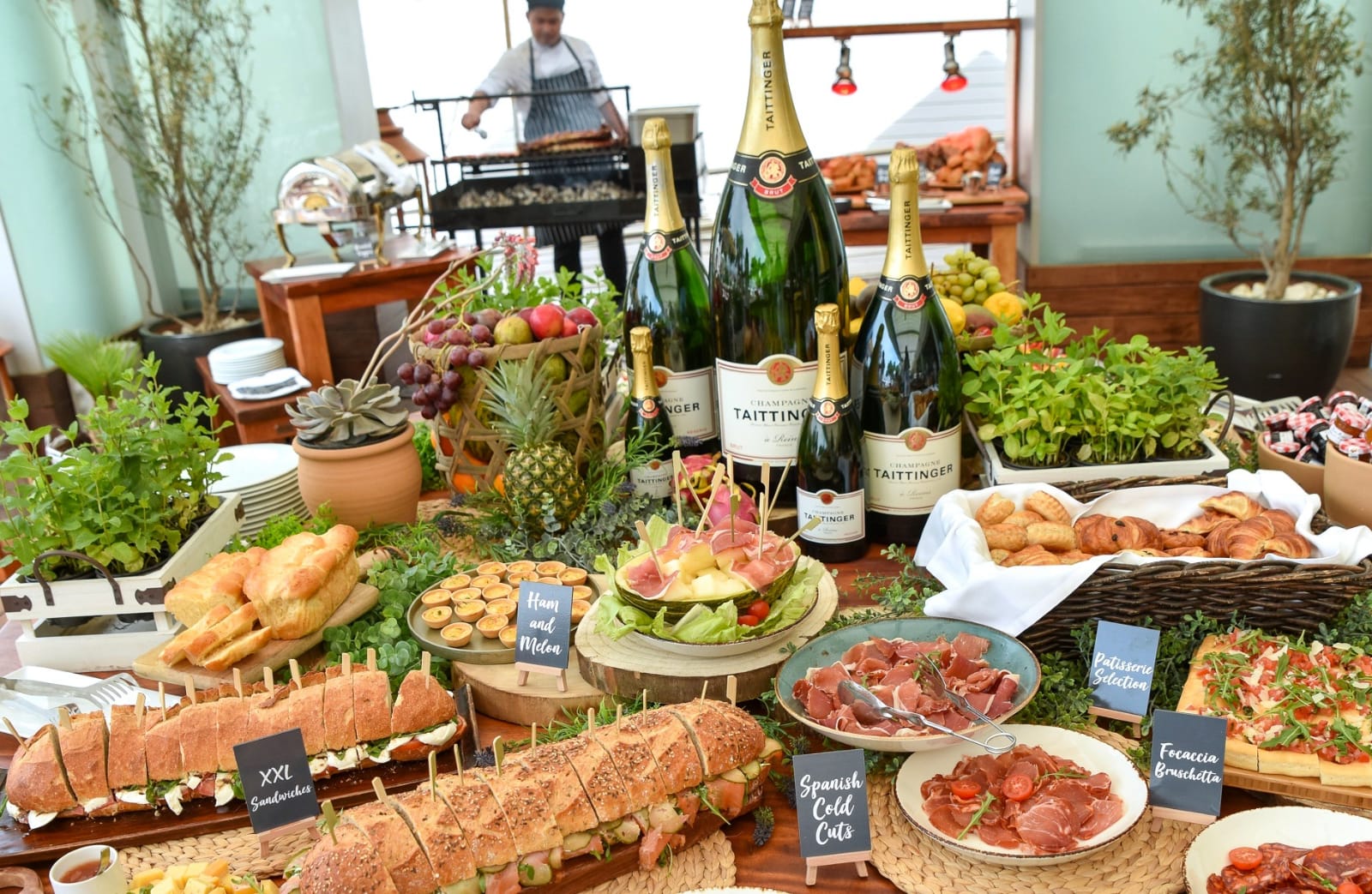 While not exactly a specific event, June marks the opening of many of the city's rooftop terraces. Most of which are on top of hotels where anyone can go for an aperitif drink, or sometimes even stay for dinner. The bonus is you get a beautiful, panoramic view of the city. Just be aware that drinks will often be a little pricier. This is definitely one of our favorite activities on a beautiful summer evening. Favorites include:
"La Terrazza" on top of Hotel Continental is open to the public and is a sexy, sophisticated spot to sip a moscow mule with a birds-eye view of the Ponte Vecchio. Pricey, cocktails cost around 16 (if not more) euros, open daily from 3:30pm-10pm. address: Vicolo dell'Oro, 6r – 50123 Florence, Phone. +39 055 2726 5806 , E-mail. [email protected].
Glance Summer: Every Tuesday and Thursday from 8-11pm you can enjoy a panoramic aperitivo with live music on one of Florence's newer rooftops with a pool. address: Via Nazionale 23.
S.esto at Hotel Excelsior is a prime spot for fashionistas to grab a drink on one of the best terraces in town. I would skip dinner here and just get the drink. Piazza Ognissanti, 3. Open 7:30pm-10:30pm.
B-Roof is an awesome rooftop bar on Hotel Baglioni. It is the ideal place for a sundowner aperitivo with a large, expansive terrace at your beck and call with a bird's eye view of the Duomo cathedral (and not only). Dig into curated snacks and fun cocktails, keep in mind that it's best to make a reservation. Added bonus, you are very close to the train station should you need to jet off quickly. +39 055 23588865 www.hotelbaglioni.it.
Oblate stays cool. On top of the Oblate library lies a cafe that is quite popular with the Italian student population. The great thing is you can also get a drink here and prices are cheap so this is a wonderful option for those who are on a budget, but still want the Duomo smack in their face. address: via dell'Oriuolo, 26. Cool place to organize a private aperitivo as well. Info here.
Hotel Plaza Hotel Lucchesi's stunning rooftop terrace by the National Library is one of my favorite places to go for a rooftop drink and they are probably the best price/value for fancy hotel experiences, do keep in mind that prices went up in 2018 and you cannot get just a drink during sunset. Be prepared to spend at least 25€. Reservations recommended Prenotazioni ed Informazioni allo 0552623500 [email protected]. address: 

Lungarno della Zecca Vecchia, 38.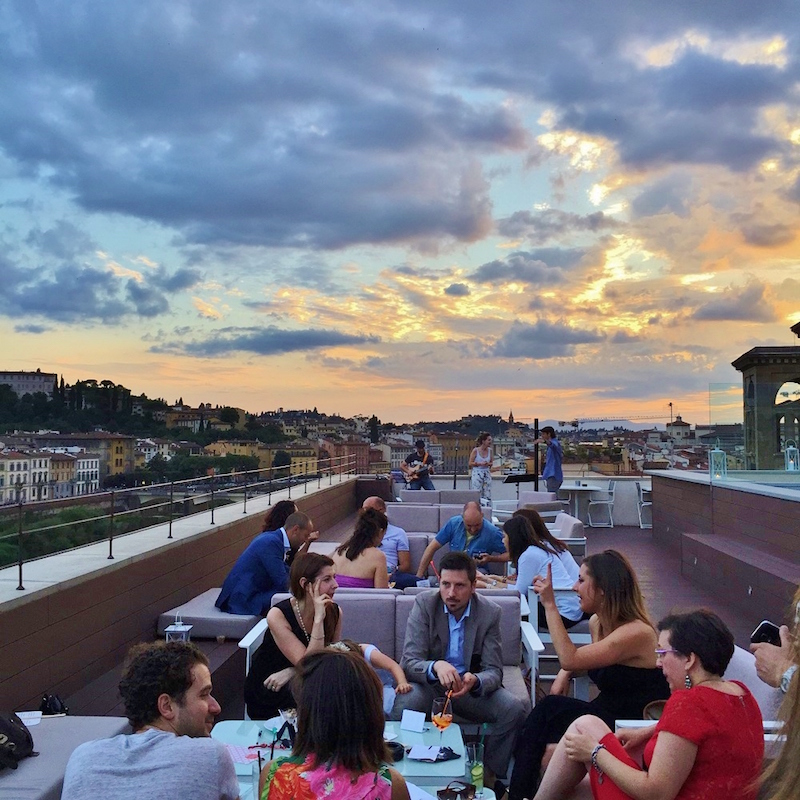 Hotel Kraft is one of the lesser-known spots for dinner or a drink in Florence and I actually quite like it. You'll find it on 

Via Solferino, 2 near the American Embassy. 
Grande Hotel Minerva, '360 Three Sixty' Rooftop Bar. Always an iconic destination in Santa Maria Novella. Open daily from 7pm-midnight. Email [email protected] for a reservation.
Hotel Torre Guelfa has a tiny bar on Borgo Apostoli on top of an ancient tower (you have to ask at reception if they have space, hotel guests get first priority). The view from here is one of the best in town and drinks are as affordable as 9€ for a spritz (a steal on a Florentine rooftop).
SaveSaveSaveSave
SaveSaveSaveSave
SaveSave
SaveSave
SaveSave
SaveSave
SaveSave
SaveSave
SaveSave
SaveSave
SaveSave