You know, I often see"al fresco" advertising places outside but is this what Italians actually say to describe eating outside?
In case I'm wrong (and this often happens) it is to my understanding that it actually literally means "being in the cool air". The correct terminology instead for eating outside or declaring you want to is using the phrase "all'aperto," but no one will judge you (I hope) if you say Al Fresco, just some food for thought (pun intended).
With that said, Italians love to eat outside as well as anyone else does. When the weather turns warm you'll see families, groups of friends, and couples enjoying three hour lunches on shaded terraces as everyone embraces the return of the "outdoor season" and yes, I'm one of those. You still may see a few jackets at night though the puffy ones have been packed neatly into cupboards with the seasonal "cambia di stagione" or changing-of-the-wardrobe. I have yet to do this.
This past week, I have noticed how quickly the weather has heated up, to the point where my "pinguino" (portable air-conditioner) has already been put to good use. With temperatures souring into 26 degrees celsius, it's a wonder we don't hang at home naked (well maybe we do) , in any case the dog always does.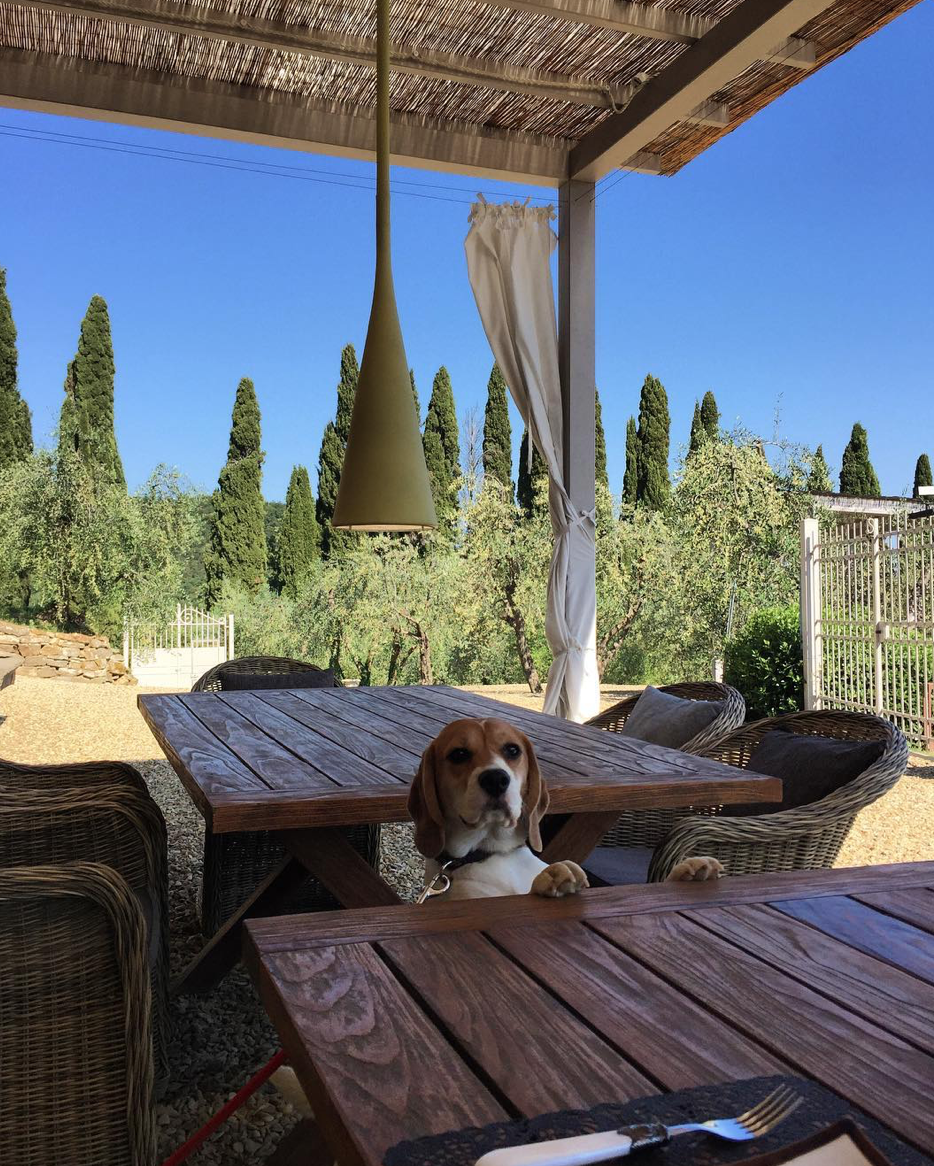 Here, you never know what is going to last more than a season. Places open, they host big inaugurations and then sometimes drop off the face of the planet after a year or two. Let's just say there ate a lot of restaurants in Florence.
Only the strong survive.
That's why it makes sense to get an idea of what is relevant for the year itself, and in my comprehensive eats list, I constantly update it according to closures/openings and if a place just doesn't measure up anymore (personal tastes). Hence why I am creating this fun list of local favorites both for myself and for you guys on where to eat outside in Florence, organized by neighborhood.
In addition (I left out most restaurant terraces because this list would be a heck of a lot longer- you can find plenty of that in Florence) two of my favorite squares for eating outside are of course Piazza della Passera and especially nice in the summer, Piazza Tasso (also they have one of the best gelateria in town, La Sorbettiera). My top choices there would be a pre-dinner drink at Aurora Circolo bar followed by a terrace table at Culinaria Bistrot by De Gustibus.
Also notable is the well-cultivated Giardino Dell'Arte'Cultura at the city's horticulture garden not far from Piazza della Liberta: the exact address is Via Vittorio Emanule II n.4. It's a large green space which plays host to live music concerts, aperitivo, night markets and much more. Follow their FB page for more details.
2021 editions***
Some notable mentions that you might be interested in 
Eden Flower Bistro, via del Larione.
Light – Il giardino di Marte, viale Manfredo Fanti 10, lato Stadio.
Oltrarno – San Frediano
Santarosa Bistrot. My all-around favorite for its simple, yet tasty cuisine (I love their toast toppings, daily pickings for pasta and well, their cheesecake). They also make a great club sandwiches this girl has ever had in Italy, and the wine list is curated by Enoteca Pitti Gola e Cantina, a great sign. A huge plus is that they are open all day, from breakfast to dinner with continuous hours which makes basing there with a good book a fine idea when you need a bit of a break. reservations recommended. address: Lungarno santa rosa
Firenze.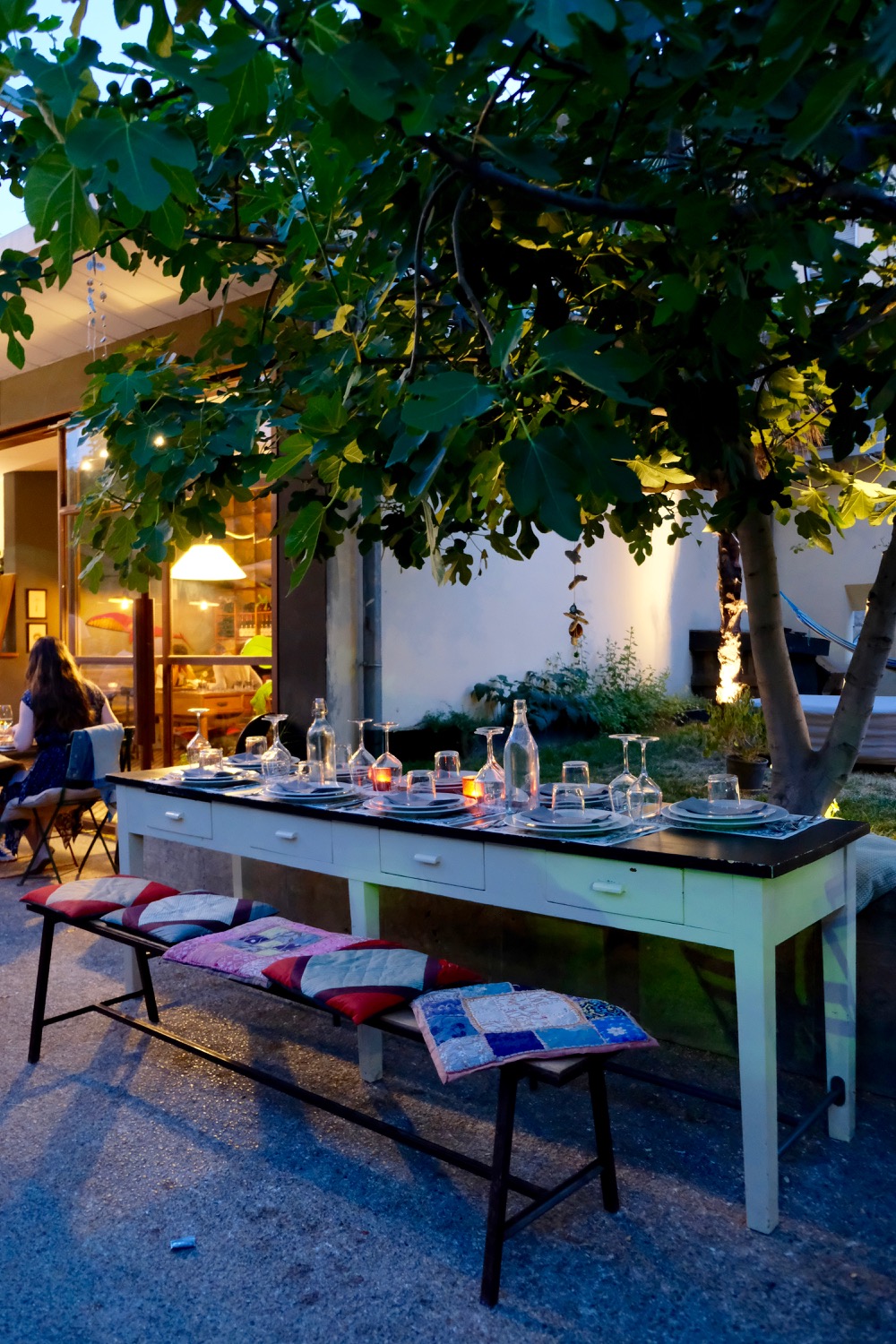 Duomo
Quinoa. A gluten-free hideaway with a picturesque courtyard, the first time you visit is almost surprisingly that such a glorious outdoor space exists so close to the Duomo. They specialize in healthier options, so expect plenty of salads (but not only), Thai influenced dishes and a creative daily menu. Prices are medium (around 14€ for one plate). address: Vicolo di Santa Maria Maggiore, 1, 50123 Firenze, Italy.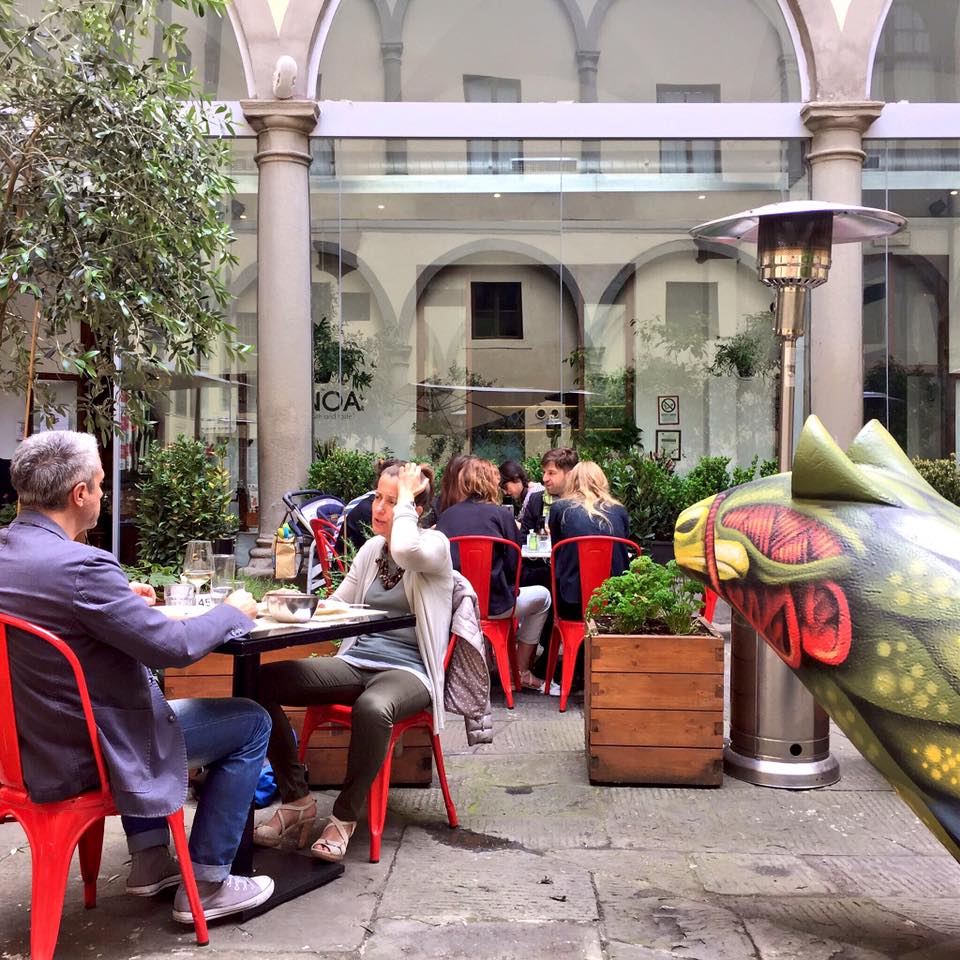 Serre Torrigiani in Piazzetta. A cool urban garden that just opened on May 18th for the second year in a row, you'll find it sandwiched between building across from Orsanmichele (close to Piazza della Repubblica) in Piazza dei Tre Re. Open 10-24 daily, it's perfect for breakfast, a light lunch or aperitivo (check out their menu here or below). They offer a simple selection of sandwhiches  crostoni, light first courses like farro salad and carpaccio along with beers, wines and cocktails. Be sure to check out their cultural events (readings, concerts etc). 
https://www.instagram.com/p/BUWOPsrDTym/?taken-by=girlinflorence
Irene Firenze: For a fancier lunch, dinner or afternoon snack, Irene in Piazza della Repubblica has you covered for one of the most prestigious outdoor dining spots (and people-watching spots) in the city with Fulvio Pierangelini's mark on the menu. Plus if you're not looking to break the bank, don't be scared that its part of a five star hotel. Just check out their "uno, due, tre" (one, two, three course) lunch menu which ranges from 15, 20 to 25 euros a course (beverages excluded).  I am very partial to the fried calamari, beef tartare and monkfish with asparagus. They also have a special afternoon menu daily from 3:30-7pm. Ask about their wine list. address: Piazza della Repubblica, 7.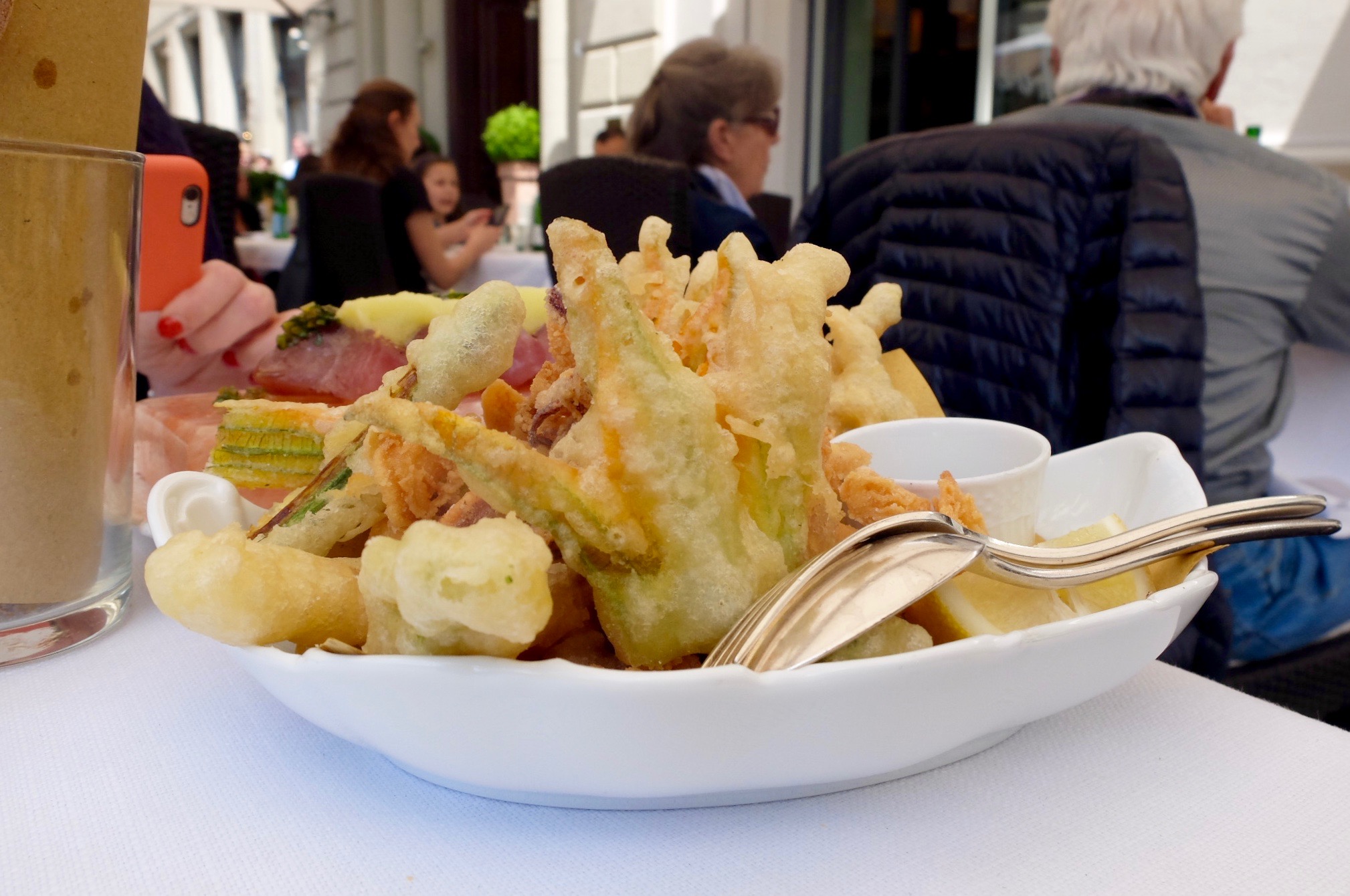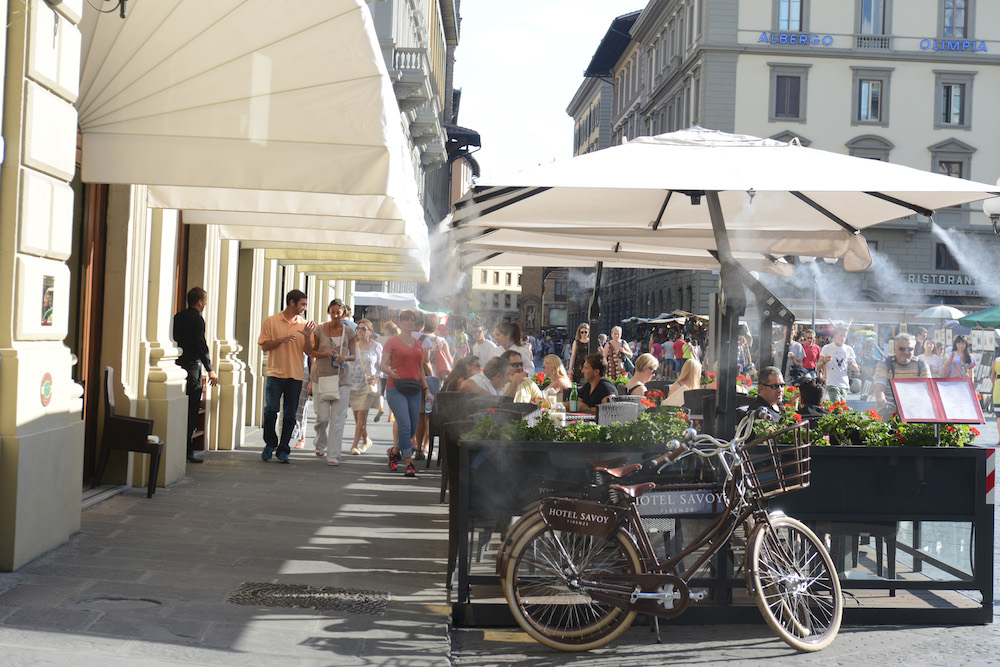 Santa Maria Novella | Station 
Braciere Malatesta: Unassuming from the outside, this eatery on the less-than-picturesque Via Nazionale is larger than it looks, and is home to a pretty courtyard where you can dine outside and be conveniently close to the train station. That is important. While I haven't eaten there personally, my husband and a few friends have and they enjoyed their meal, especially the meat courses. Open 12-11pm, address: Via Nazionale, 36. I've also heard (from my hubby) that you can get up to a 20% discount if you book on The Fork.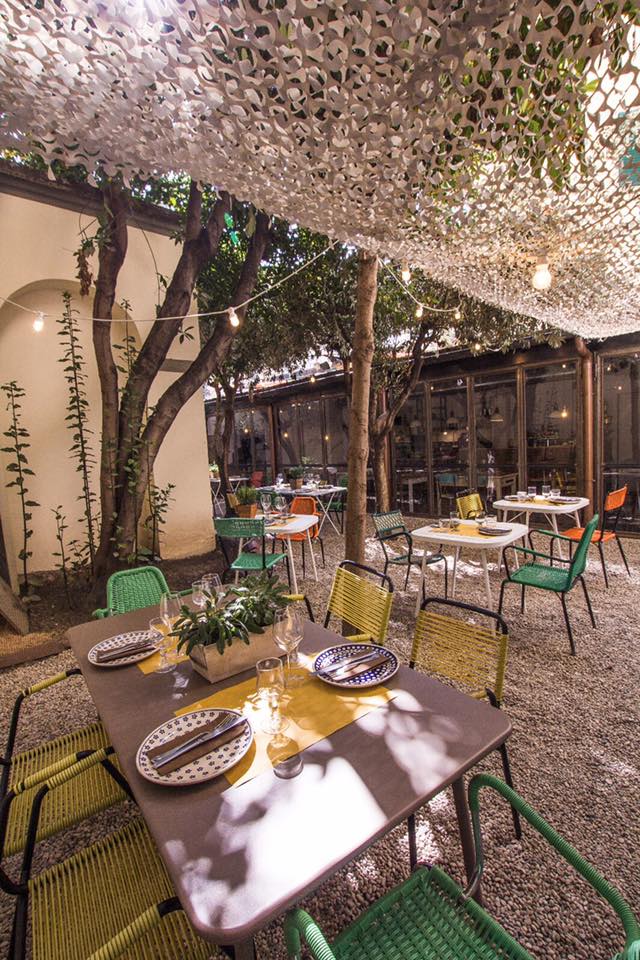 Sant'Ambrogio
Cibreo Cafe. Thanks to Fabio Picchi, the Cibreo trifecta in Sant'ambrogio has firmly made it to a Florentine institution that everyone can agree on. For purposes of theis article, I'm mentioning only Cibreo Cafe because they have one of my favorite outdoor terraces on the corner of Via Macci and Piazza Ghiberti. It's the perfect place to relax over coffee, a bit of lunch, small appetizers, a sandwich, an exquisite cheese platter and of course, a glass of wine. address: Via Andrea del Verrocchio, 5R, 50122 Firenze, Italy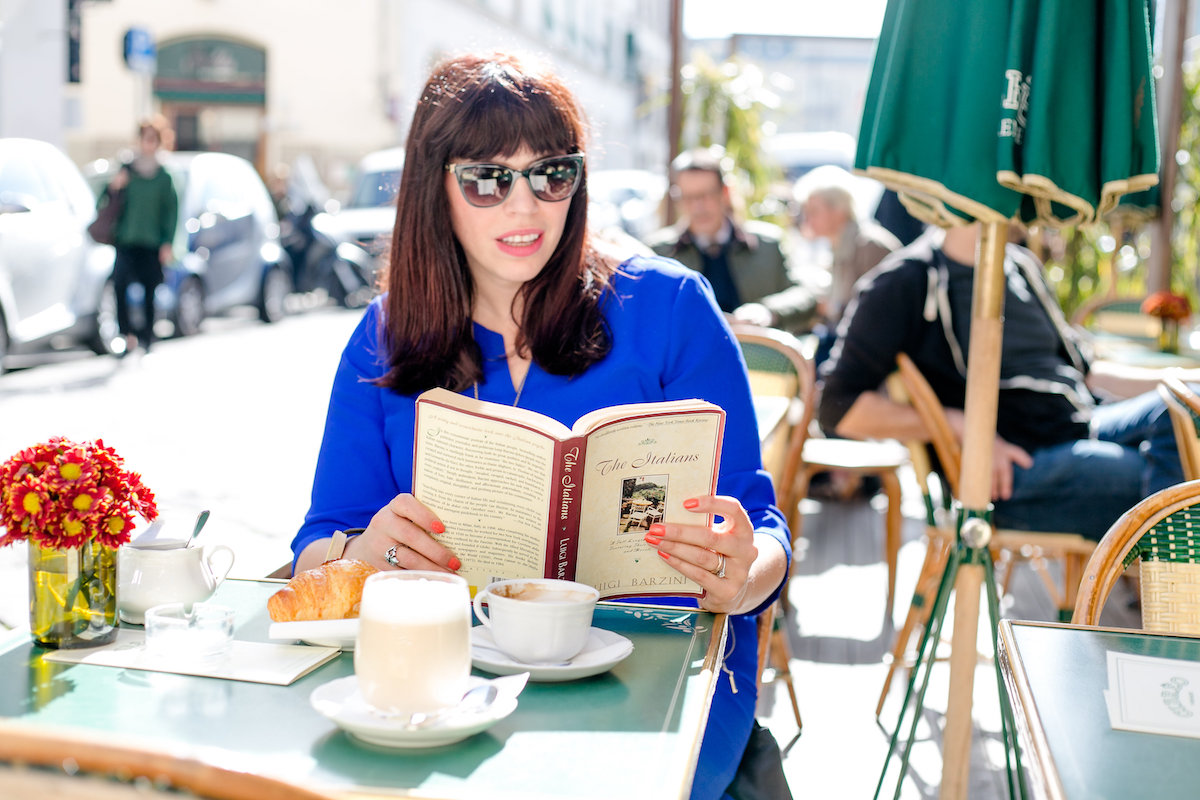 San Niccolo 
Beppe Fioraia. This is somewhat of a Florentine institution named after a man who would leave a bouquet of flowers every day under the alter of Madonna in a place close to the old city walls. As a restaurant, this is somewhere that I have often frequented with friends looking for a bit of green space in the city. The menu offers an array of options for meat lovers, pescatarians and those who simply want pizza. I recently returned with a friend and was impressed by several of their fish options, including the tasty appetizer with an adorably tinned marinated anchovy portion, salmon paired with green apple, pappa al pomodoro with fish and shrimp done caponata style. Something to note, pasta is always made in house here, not something you see every day. Call and ask for a table outside as they have one of the best spots in the city for outdoor dining.  address: Via dell'Erta Canina, 6/R, 50125 Firenze. + 39 055 234 7681 Open for lunch and dinner daily.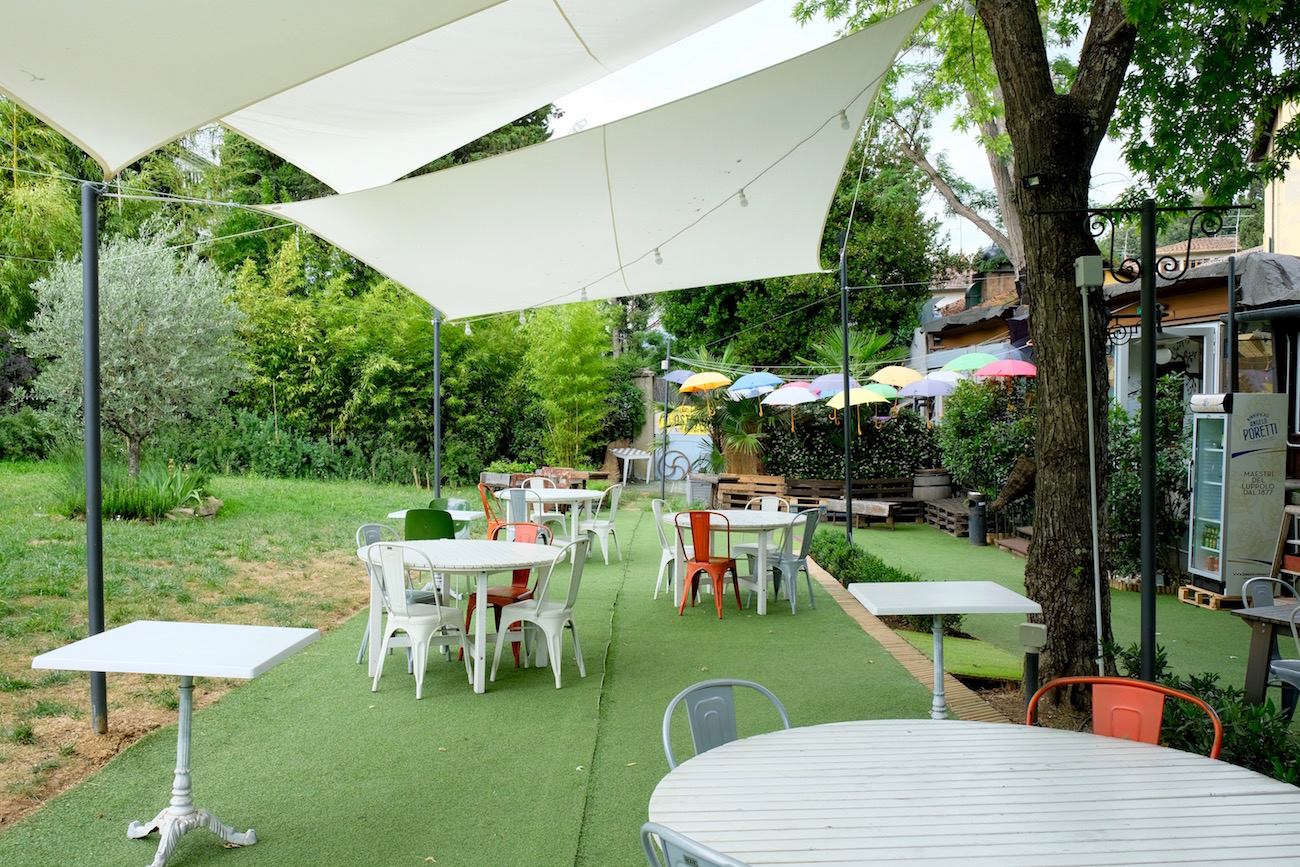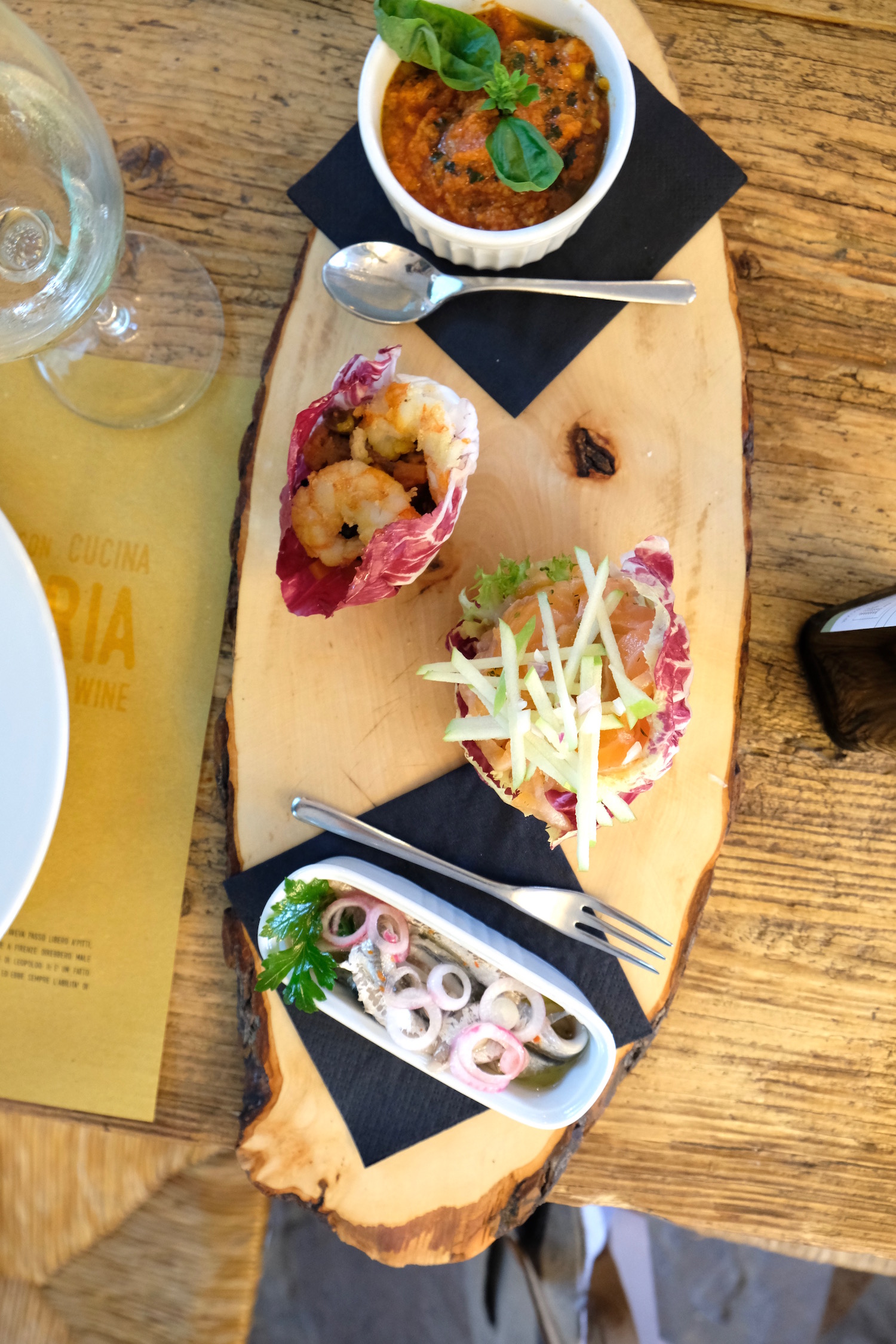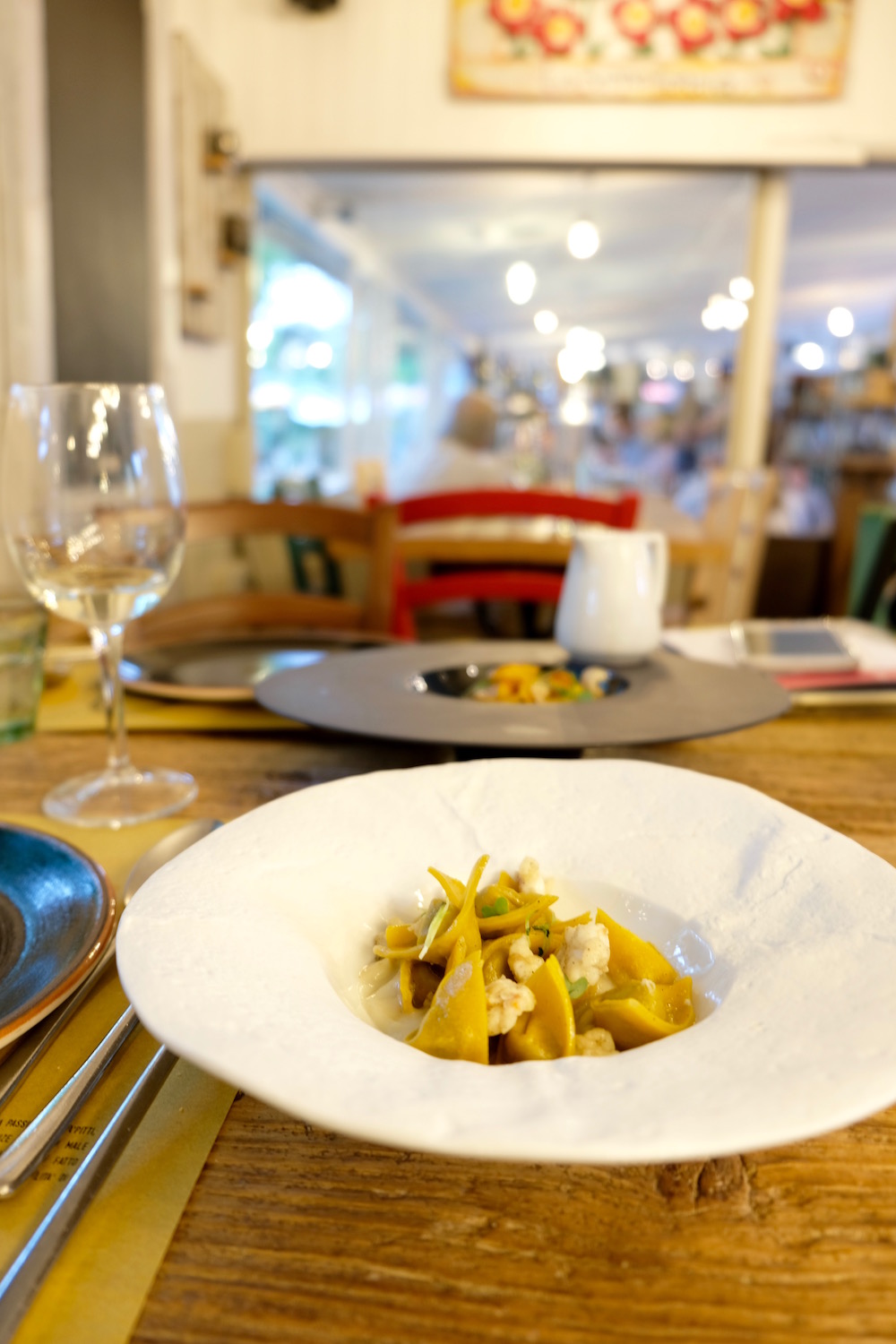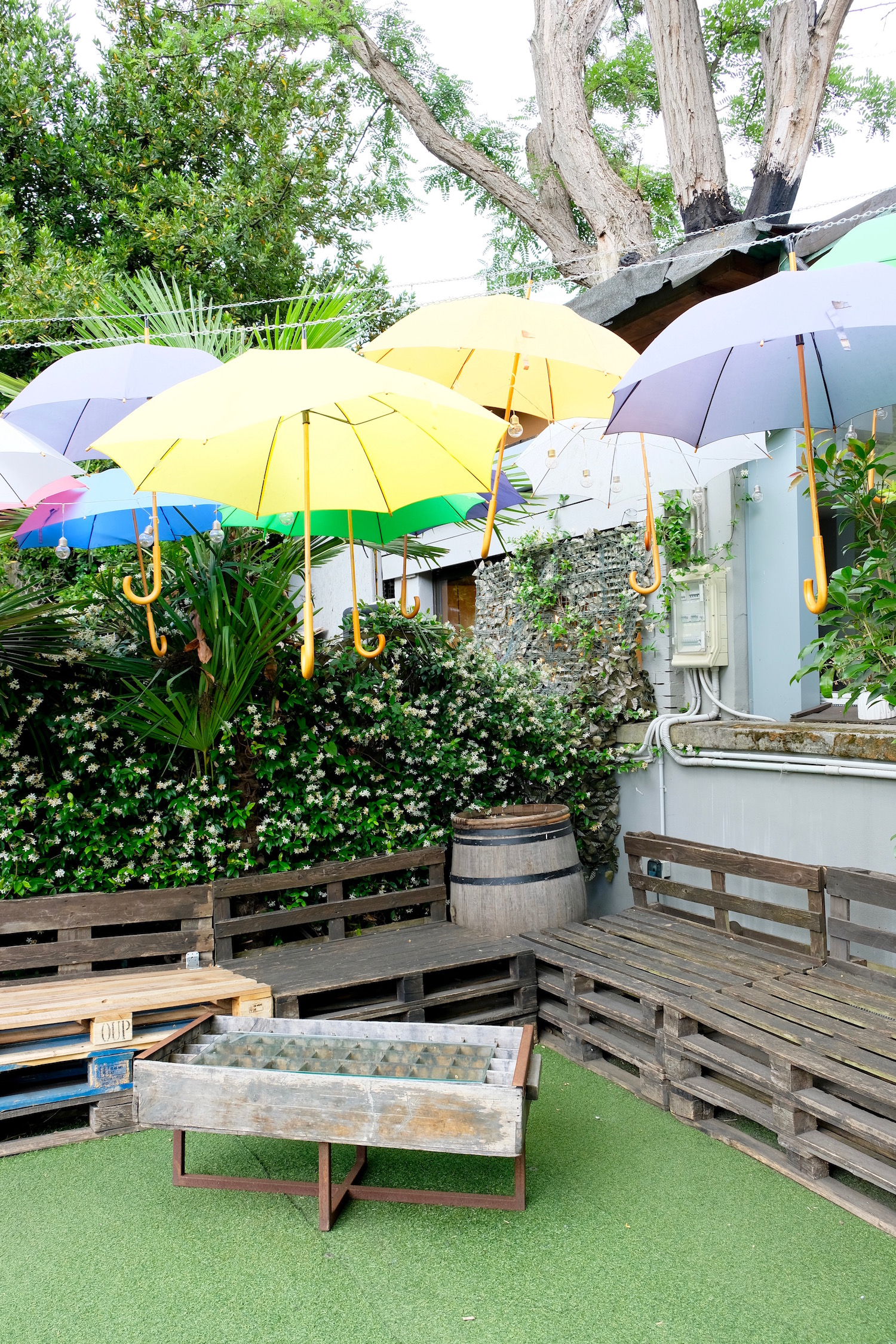 Lungarno
Molo 5, new kids on the block next to food trucks Pescepane and La Toraia, this is a very cool outdoor space that brings together a few interesting places next to the Arno river. Koto Ramen, Rex bar, Simbiosi pizza, il Panino al Lampredotto by Lorenzo Nigro, and Il Polpaio.  I've been there only one (come early, otherwise it's hard to get a seat to eat) but I really like the layout. For me the standout food was from Koto Ramen, the tender Yakitori and their delicious "bao bun", a type of panino made with steam-cooked bread, filled with delicious pork belly, savoy cabbage and mustard. address: Lungarno Colombo 27, Florence, Italy.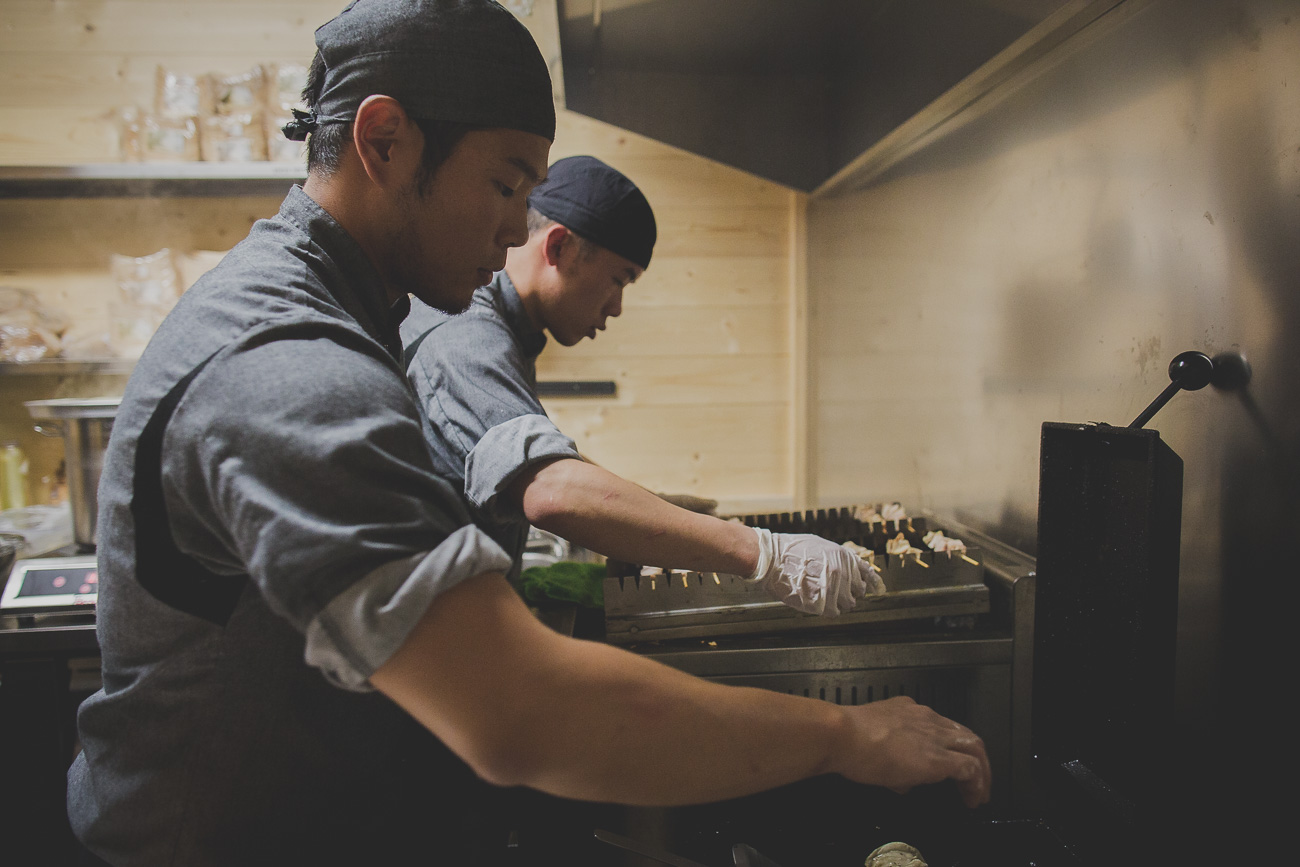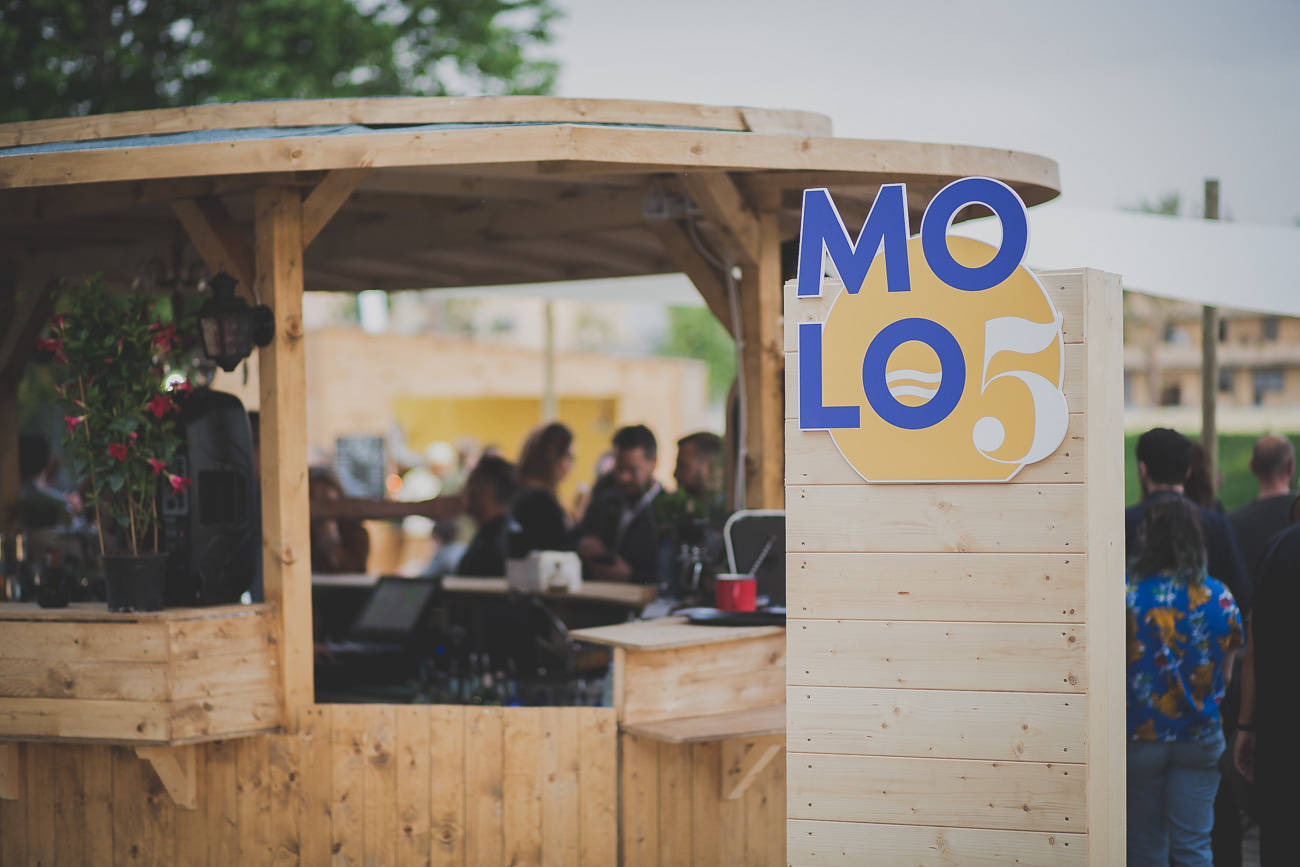 Cascine
Buonerìa has made quite a splash local with the opening of their outdoor pizza and beer garden, in the beginning of Cascine park. Florence's largest green space in the city. Their claim to fame is offering true Neapolitan pizza (many varieties available here), prepared according to the traditional method honed by famous pizza maker Don Antonio Starita, from Materdei, Naples. I love the pizza fritta and the huge amount of outdoor space. Perfect for aperitivo with a large group of friends, just brig your mosquito spray. Open for lunch and dinner. address: Via del Fosso Macinante, 4, 50144 Firenze, Italy. Ps. you can take the Tram from the train station to Cascine otherwise it's not a bad walk, I prefer it :).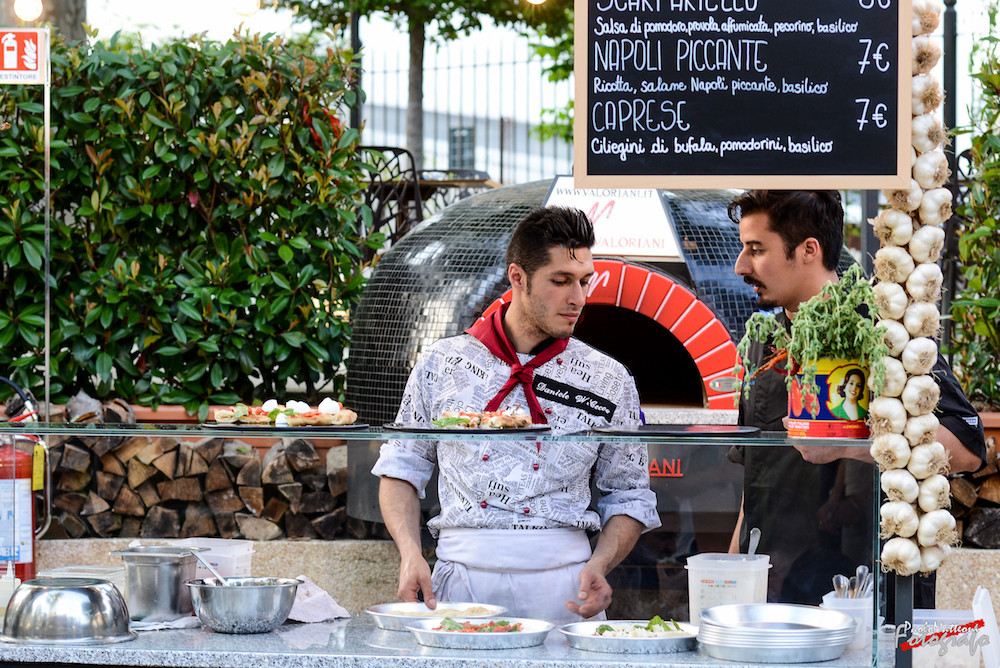 Honorable mention also goes to Easy Living, the Arno river "beach" by San Niccolo with an outdoor bar serving simple cocktails and ok pizzas (and more). It is a great place to watch the sunset..
https://www.instagram.com/p/BUhgEQFDvkv/?taken-by=easylivingfirenze
Outside of Florence (but still reachable by bus/taxi)
Coquinarius Fiesole. This lovely restaurant (new for 2019) is the second location of the Coquinarius brand (the first place is on Via delle Oche, a stone's throw from the Duomo) with a consistently impressive menu of Tuscan favourites (GET THE RAVIOLOTTI WITH BURRATA) with a terrace overlooking a gorgeous view of Florence. This is a real winner for me as it hits all of the eating outside/quality of food/ easiness to procure parking that can be very tough. address: Via Mantellini, 2b, 50014 Fiesole FI. Saturday and Sunday they are open 12-12pm and on weekdays only for dinner. If you don't have a car you take the number 7 bus from the station and get off at stop Mantellini 03.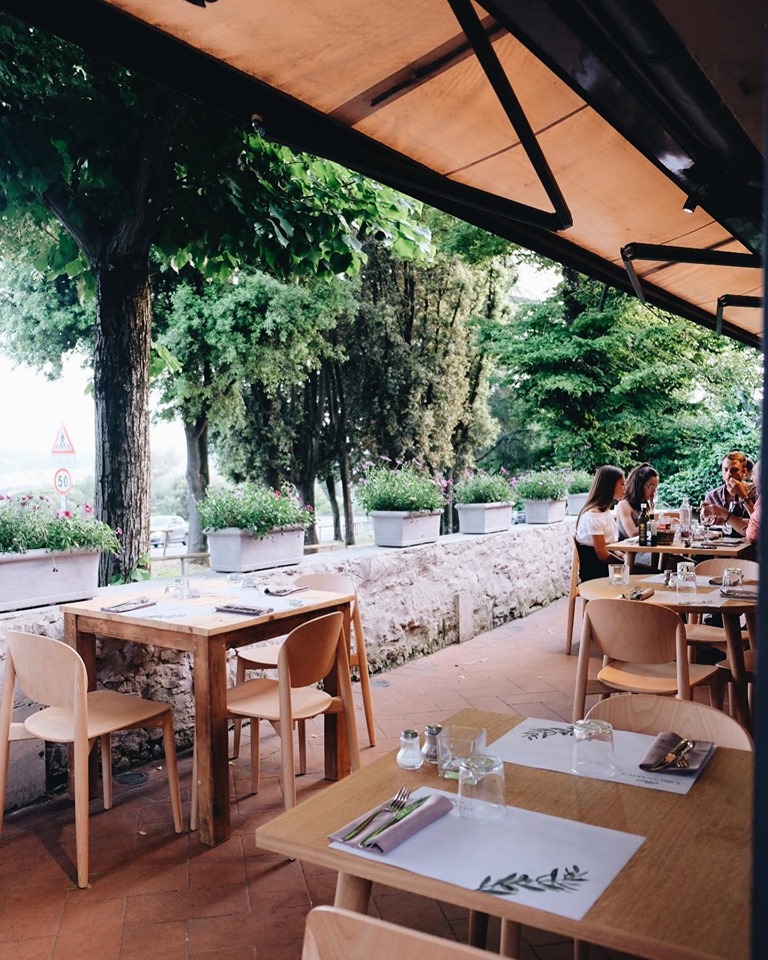 Caffè Desiderio, Settignano. My friend, food writer and cookbook author Emiko Davies has long been telling me to visit this gem in her neighborhood of Settignano, an easy 21 minute bus ride from the center of Florence. I finally went and wow, from notable wines to one of the tastiest burgers (think Tuscan food with a twist) this girl has ever tasted. Don't miss dessert. Open lunch & dinner. address: Piazza Niccolò Tommaseo, 5r, 50135 Settignano FI, Italy. Grab bus 10, direction Settignano, from the train station all the way to the last stop.
Ristorante Lo Spaccio. Like escaping to the countryside when you're still in Florence.  Another nice terrace for outdoor dining Lo Spaccio is part of Fattoria di Maiano, known for its "Room with a View" villa with an organic farm that often hosts markets and festivals. It's a hearty Tuscan menu, plenty of meat and pasta. Ask about their extra virgin olive oil, it's excellent. 

address: 

Via Cave di Maiano, 2. How to get there by bus here. 
For a list of places for an amazing view and a drink, I invite you to check out my June article of what's on around Florence as I've included a list of rooftop bars in the center of Florence that are definitely worth visiting.