Not really gonna happen, sorry.
And yes, while the headline is completely misleading, this post has a point.
I wrote it after having a recent conversation with some people I met in Florence. They liked the food but hated the crowds, with one of them saying "too touristy." While I considered that truth, I was also physically reminded that I was in front of someone who wasn't entirely aware that they too were a tourist. They were in no uncertain terms coming to visit a city they heard they should see. I came away from that conversation thinking about it this a little more deeply.
The thing about a city like Florence, one that regularly tops the "reader's favorites" lists on Conde Nast or Travel& Leisure is that the local population totals around 350,000 while the number of visits equal roughly 16 million people in 2015 alone, with around 13.6 overnight stays according to official numbers. That's a heck of a lot of people in this tiny Renaissance city that once held around 60,000 people in the 15th century.
It can cause problems of course. For some reason people seem to think you can visit the city in few hours. And sure you can. But you probably will hate it, like this guy who I suspect knew he would get plenty of website hits with a title like "I was supposed to like Florence". Despite what some say about Florence, it wasn't put on this earth to entertain you like a trained monkey. It is what it is, enjoy it or move on. I'm sure that even he know that if you visit a city like this for just a short time, hurrying along one famous iconic monument to another with barely a break — you won't see what most of us love about this place.
You won't have time to wander the backstreets behind piazza tasso, watching the older men argue on the few benches that do exist in city parks. You won't see the local baker near Santo Spirito cheekily pull out a slice of steaming-hot schiacciata for a very happy little girl on her way home from school. You won't be on your third gelato of the day, lost in some Florentine suburb that you didn't really plan to visit but happy you did. You won't make your way up to Forte Belvedere to see contemporary art playfully interact with ancient Medicean history, or checking ancient armor in the city's very underrated Stibbert museum. You won't dig into hot coccoli which means "cuddles" in Italian, served with creamy stracchino cheese and salty prosciutto at Brindellone. Nope you won't have time for that, you'll be busy sweating in the line for the Uffizi and wondering what all the hype is about regarding this Renaissance stronghold, all overhearing someone's pick-pocketing experience on Trenitalia.
In fact the "hit and quit it" mass tourism you often see from cruise ships and large groups is what inspired projects like "save Florence" Prince Ottaviano de'Medici di Toscana, President of the International Medici Association who laments the influx of so many people, fast-food joints (yet somehow he fails to mention the asinine microwaved crappy Italian places that line the city's most popular streets). While I totally agree that that we all want the type of traveller that stays longer and spends more time (and money), I just wonder how Prince Ottaviano seems to think he or anyone can filter who visits the city. Is he going to check someone's FB account to see if they've taken too many imperfect selfies? Will they get sent back?
The thing is some families have to travel in high season and don't have that much vacation time. Should we mock them for daring to visit for a day? Or should we just accept the reality that it isn't going to change people traveling to extremely popular places. In my eyes, people already are making plenty of strides to not travel in-masse, from the response I get on this blog, people seem to be more concerned with ever on trying to experience something more authentic than your average Florence-Siena-San Gimignano bus tour.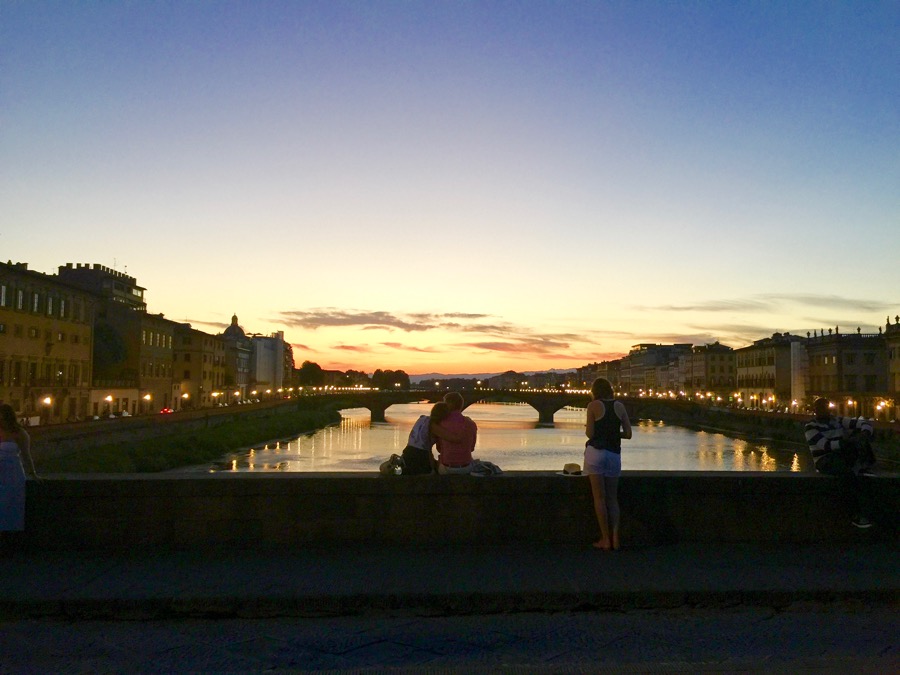 Another point: ok, you want to get people to visit other areas of the city, but I personally think it would be a shame not to visit Michelangelo's David. Again, you have to offer people reasons to visit its suburbs — a first logical step is really making a concentrated effort online to promote them. Look at the FirenzeTurismo FB page and you'll see your photos of the Duomo, the Arno river or Palazzo Vecchio captured in a puddle. What you don't see is many photos of the outlying suburbs of Campo di Marte, Settignano, Cure, Sesto Fiorentino, Statuto, Gavinana etc.
We all remember when Cinque Terre threatened to reduce the number of visitors after these tiny, ancient fishing villages remained constantly crushed under the weight of mass tourism. However, after the initial media storm, we didn't really hear anything after. Can someone clue me in on whether they were successful in this? The good thing to note is that the Cinque Terre isn't the only awesome place to visit in Liguria, you have options.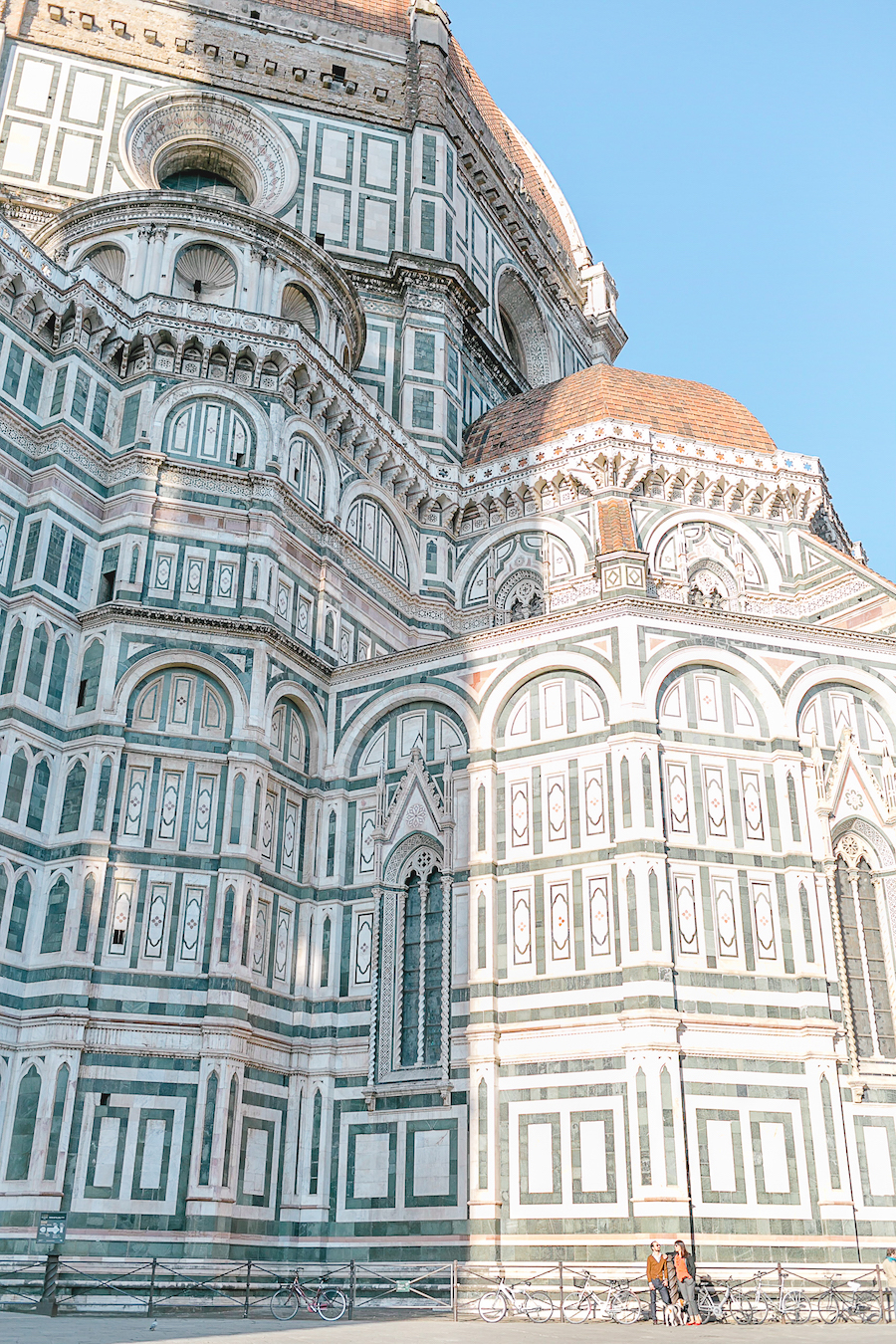 I admit to being completely biased on the seductive allure that Firenze has on its visitors (and residents), it also remains one of the most important places in the world for cultural heritage. 60% percent of the world's most important artworks are in Italy (lets be subjective about this) with nearly half in Florence alone. Case in point, it's a city that many find worth visiting. One that they dream about, and tag their friends in instagram shots of the Duomo with words like "sigh" or #LifeGoals.
I know people who have literally spent most of their life savings visiting Florence year after year, staying in the same hotel or apartment. It makes them happy, and the city benefits too. It's not all take take take like some would like to believe.
Luckily, many are smart enough to realize that living in Italy vs. visiting are two very different realities.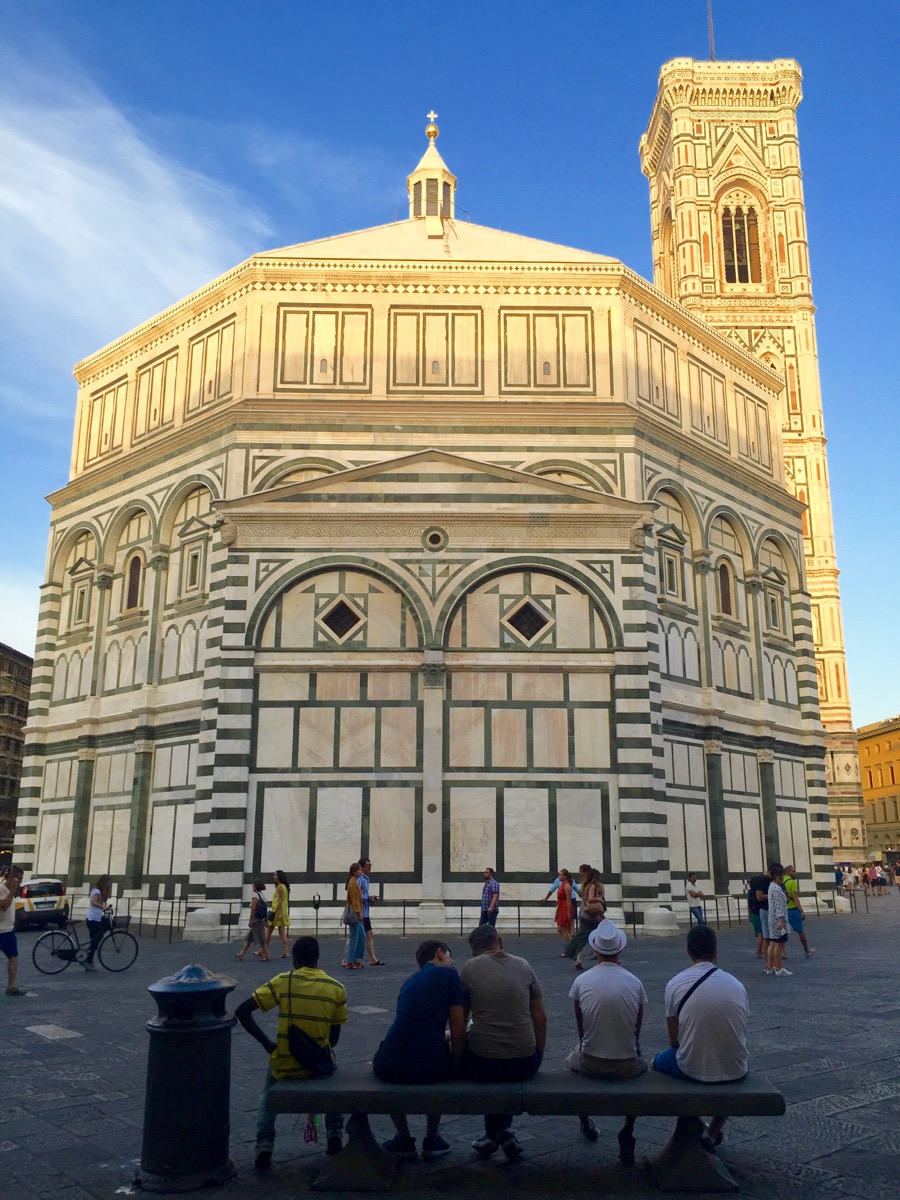 I should probably say, this of course is nothing new, what I'm writing certainly isn't revolutionary.
If you want a little real-talk, lets go there. Tourists are to be mocked, avoided, scorned, pitied while independent "travelers" are the coolest thing since Pokemon Go. Terms on the internet seem to prove this. "Off the beaten path, boutique, hidden, lesser-known, alternative ways to visit Florence" are all powerful terminology that we writers know seem to resonate with people coming abroad. On this blog you'll see plenty of written advice on visiting the city or even a post offering "seen everything in the city, here's where to go instead." I wrote about this exact subject on ITALY Magazine.
I get it, I find myself scrolling through blogs abroad before we visit any given destination, looking for a non-touristy tour (oxymoron's welcome) or that restaurant where "all of the locals go." The point of traveling is discovering new things and we all like to pretend we discovered something,  but with so much information on the internet, is there anything left to discover?
https://www.instagram.com/p/BIlSDqUhVxQ/?taken-by=girlinflorence
It's just a few personal thoughts I've felt of late. Namely regarding travel, how people like to think of themselves when they travel, what they do when they're here, how people feel who live in the cities, where people travel to.
When people complain about tourists in Florence, I gently remind that I myself, the second I step foot out of my treasured city, exist as a tourist too. 
I fumble my phone while trying to access google maps. I make an obnoxious amount of noise rolling my slightly-broken suitcase down Prague's shimmering cobblestones. I pretend to not be an obvious tourist trying to minimize how much I open my map in public. I've overpaid at restaurants and heard people talking about me not knowing I speak Italian. I make language gaffes and I've definitely spilled sauce on my shirt. In a sense what I am trying to say is that I am human and you all are too.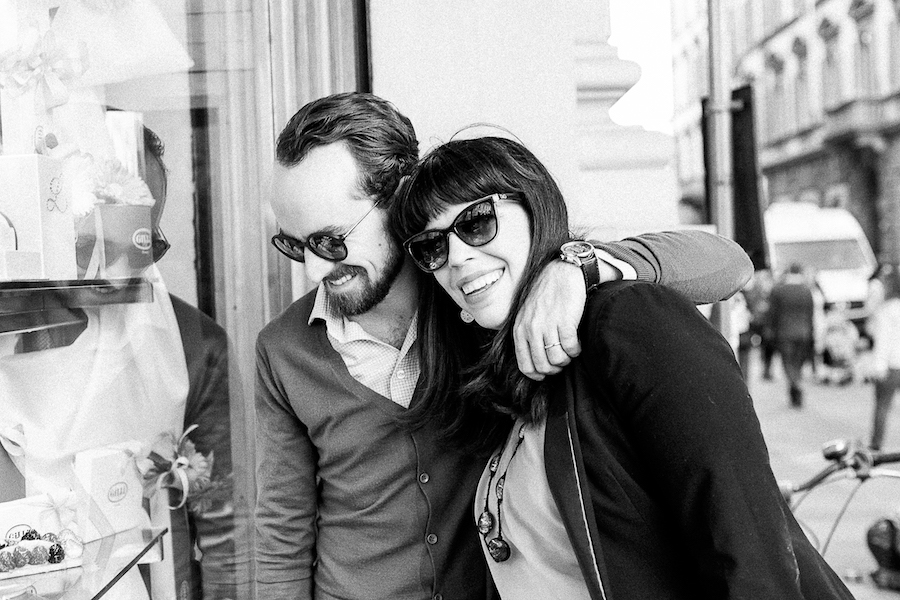 It's almost impossible to visit a city like Florence, Rome, Venice, Paris, Istanbul, famous Thai islands, NYC without running into other people. You'll see them, wide-eyed and arranging camera equipment, waiting in lines, paying far too much for gelato and just generally being tourists. I admit that at times I get annoyed when I need to get somewhere quickly and ponte santa trinita becomes a human congo line of selfies, but that's ok, I definitely chose to live in the historical center because it makes my personal life better, not worse. The traits I find personally most important in people I choose to be in my life are compassion, patience and humility.
I say be gentle, be kind and let it go.
There are things you can do, you can go to places in Le Marche, Molise, Lunigiana in Tuscany, Bonassola in Liguria instead of Cinque Terre, or Cucuron in France. You could visit in November of February a time in the city that I absolutely adore, but guess what, there's still people here who have clued into the fact that off-season is the best time to come. We have the internet to thank for that. You can wake up at 7am like I did and stroll through a sleepy Florence, with all the best vantage points all to yourself at such an early hour.
I've been to Rome countless times, and I'm going back this September for a week (yay) with my husband and alone. I can't wait to walk along the Roman Forum after dinner, seeing the artfully-placed light fixtures dance among the ancient ruins. I can't wait to discover new places and take cheesy photos of Neptune's fountain, as you do. I get excited peering up the Pantheon's oculus which dates back to 27 BC, before meeting friends for a cheeky aperitivo during the golden hour.
More fun news, I am planning a last-minute trip next week to Croatia (Split – Hvar – Korcula – Dubrovnik)  with one of my best friends that I met on a plane on my first trip to Italy. I admit that I totally wrote off going anywhere during August because of the crowds & cost, but you know what? It's a chance to see one of my best friends before life gets in the way, and that is way more important than some haughty refusal to travel in "high season."
Tips for being a good tourist in Florence
Learn a few words in Italian and be patient if people you are speaking too don't speak great English. Compassionate and kindness go a long way here. Even a simple "Buongiorno" or "arrivederci" is really enough!
Be flexible Remember you're on vacation. While it might be very annoying that the WiFi sucks and you can't get a double frappuccino, ask for a bar that has WiFi if you need to check your emails and at that bar (bar here means coffee bar) ask what locals drink. You still can get a cold coffee. Just ask for a "caffe shakerato (espresso with ice) or "caffe con ghiaccio" – coffee with ice. Be aware that a lot of places won't take a credit card and you'll have to pay in cash but just go with it, it's part of the experience. Also you might be waiting for a long time to pay for something in a shop while the shopkeeper has a long chat with someone in front of you, don't be annoyed by this, it's culturally normal and if you try to rush things, you will be the rude one.
Don't just go to the Uffizi and Accademia museums. There are a myriad of awesome museums in Florence that you will revel over if you just take the time to get to know them. My advice, hire a guide for a half-day to discover the San Marco museum or go on a special "Medici" itinerary with someone like Alexandra Lawrence. It'll probably be an unforgettable part of your vacation!
Do your homework: research is half the fun when you go on vacation and in Italy, it's best to read up in the local culture in advance. Buy a local copy of Lonely Planet or similar guide and read up on how Italians pay (ie_ bring more cash), ask for coffee, or when not to make dinner reservations (before 7pm). A lot of frustration happens due to cultural misunderstandings which can be avoided if you know about these things in advance, like the fact that many shops are closed between 1-4pm).
Respect is key. It might be obvious but manners are quite important when you are traveling. Learning to adapt the local culture is really a nice way to feel comfortable in a place (for example, foregoing short shorts and crop tops in a place where if you try to enter a church, you might be turned away). It's not hard to dress for the seasons in clothes that are culturally appropriate. Don't write on monuments, put your bare feet on train seats, get super drunk in public. Little things that count for a lot :).
Google is great, I love it and who doesn't but guess what, spending your entire vacation attached to your phone to get tips is not really a nice way to spend your vacation. Don't be scared to ask for help, from your hotel, from taxis, from a restaurant waiter, Italians are usually generous with their suggestions (especially when it comes to food) and just think about how you feel when someone asks you for advice in the town where you're from. It's nice right?
Stop the constant "compare" game. I've found myself doing it and it's annoying but what I am talking about is the "This city is nice but it's not a pretty as Verona…" (just an example) or "In the USA we do it like…". Opinions are great, fabulous even, but when you barely know someone you might not want to tell them how much you think their city or country is mediocre compared to another place or your country. It's not really nice is it…? I would also avoid controversial topics like the mafia, corruption, politics unless you really know someone well. When in doubt, talk about food.
Now that I've said my two cents and then some, what do YOU think about the state of travel, how we see ourselves, and over-crowded cities in Europe? I also highly recommend reading this article "Do we love Italy too much" by my fellow Italy blogger roundtable member: Italy Explained.