This isn't a post meant to criticize Cinque Terre.
Liguria's pride and joy, five towns once cut off from the rest of Italy and reachable only by boat. They are truly a site to see, and if that's your favorite destination in Italy, who am I to tell you otherwise.
For me, it's a little different.
I remember fearing for my life year's ago as crowds aggressively shoved one another in a crazed frenzy to board the tiny trains, totally incapable of such mass tourism. It was the opposite of Stendhal syndrome, after a mediocre plate of pesto pasta was practically thrown in my face by a surly waiter in Monterosso al Mare, I knew this was not the place for me.
And I'm not alone…
My friend Nathan of Foodie Flashpacker summed it up quite well on a visit in October 2016 "The place was crowded to the point of being no longer enjoyable. We were packed into the train only to be let out like cattle leaving the pen."
You know it's bad when even Rick Steves, who many attribute to the crowds in this area of Italian Riviera actually writes in his 2017 Italy roundup for USA Today "the Cinque Terre's five villages, while still a delight to explore, are more crowded than ever. Cruise ships continue to dump their masses into the national park, congesting the towns and trails so much that the area becomes very difficult to enjoy when the ships are in town."
But don't worry. You can still enjoy Liguria without becoming one of the many people caught up in the crowds of the five villages. Located a train stop away are many notable gems that might not boast the movie star name but are privy to everything else you came here for. This means wonderful seafood, breathtaking beaches, coves and Ligurian focaccia.
I am doing my best to discover more of these beautiful places and share alternative destinations in popular areas to visit so you can come back grinning instead of glaring.
This means helping to highlight shoulder towns such as Levanto, Bonassola, Framura. There are always more undiscovered places I have yet to visit, however these make for a great start and I'm pretty grateful to have visited.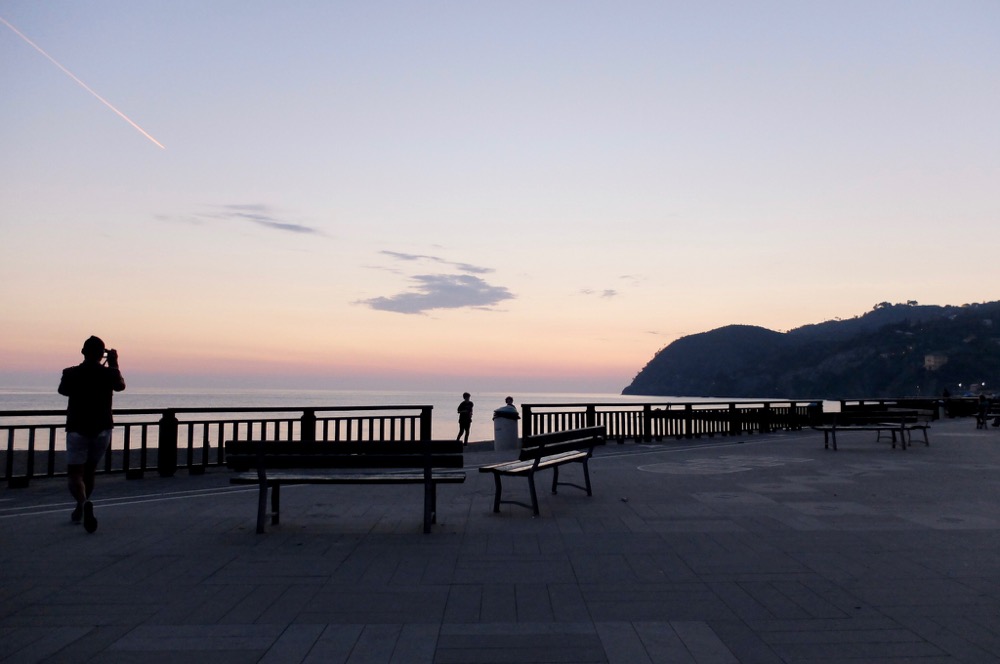 Bonassola, Levanto, Framura – 36 Hours To Enjoy Another Side to Liguria
Last year, we visited pretty Portovenere, hardly off the beaten path, but consider that it doesn't get the same crowds as everywhere else. I really enjoyed my time there and would definitely visit again. Liguria has so much going for it as a region, stunning, craggy coastlines, clean blue waters, focaccia, pesto, trofie, incredible wine and tough, but picturesque hikes.
This year, I headed back to beautiful Liguria to the tiny town of Bonassola, located in the province of La Spezia; it is connected to nearby Levanto by a windy road that takes around 20 minutes, or much easier and more fun, a bike path through a charming old train tunnel. Bonassola has medieval and Roman roots, with discovering like the remains of the church of San Giorgio di Reggimonti showcasing its deep history. As many similar places in the area, people here mainly subsisted through agriculture and fishing.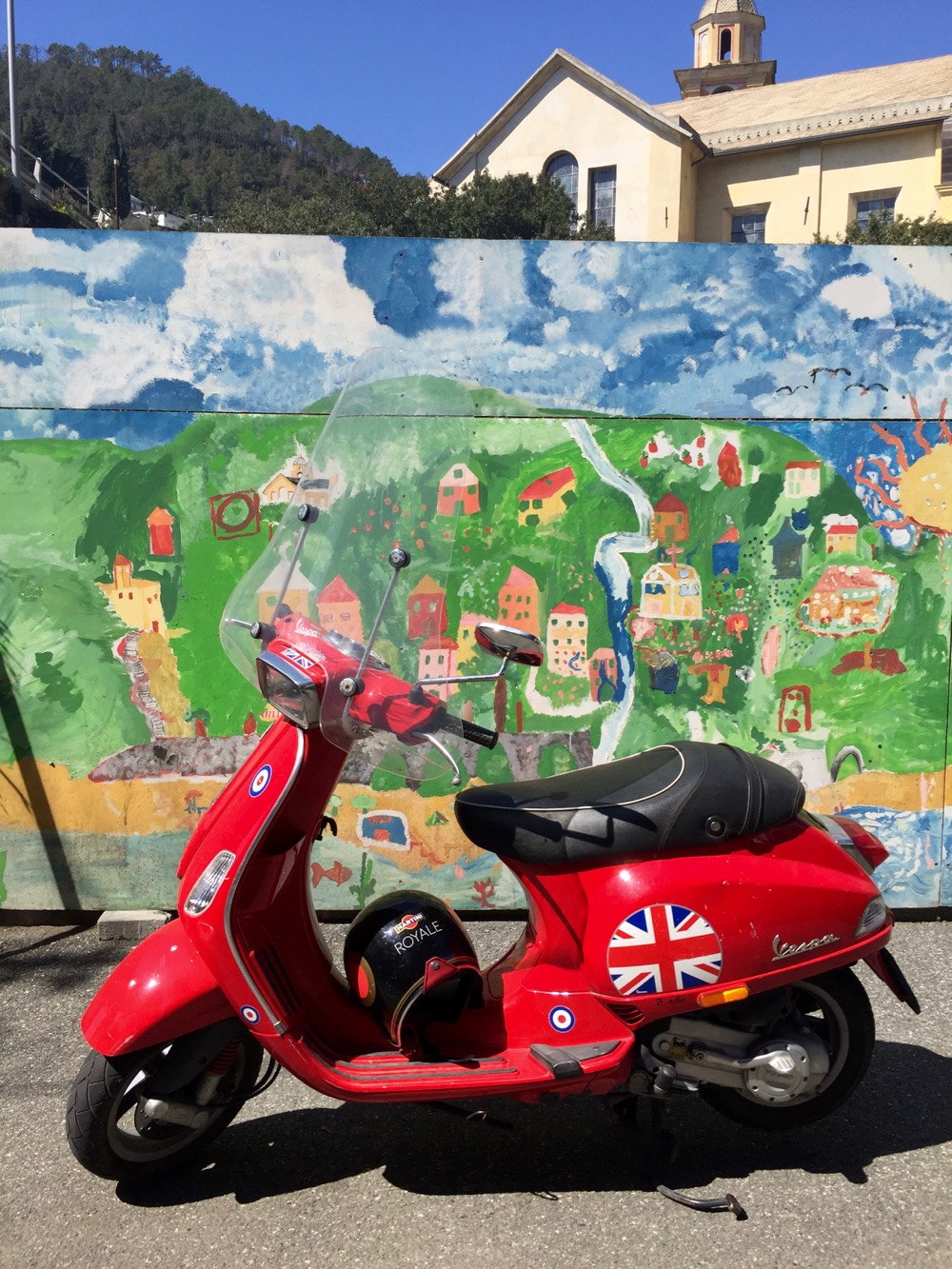 As a seaside destination, it's more than great. The "bike life" here is enough to make you want to stay a little while longer and leave the car at home. As you would imagine, the pace of life is slow, with a soft sea breeze weaving through the smell of herbs growing wildly in the spring breeze. It's my kind of quiet, charming paradise away from busy Florence and I liked it so much I'm bring back some of my family here this July to see a bit of what I discovered in this post.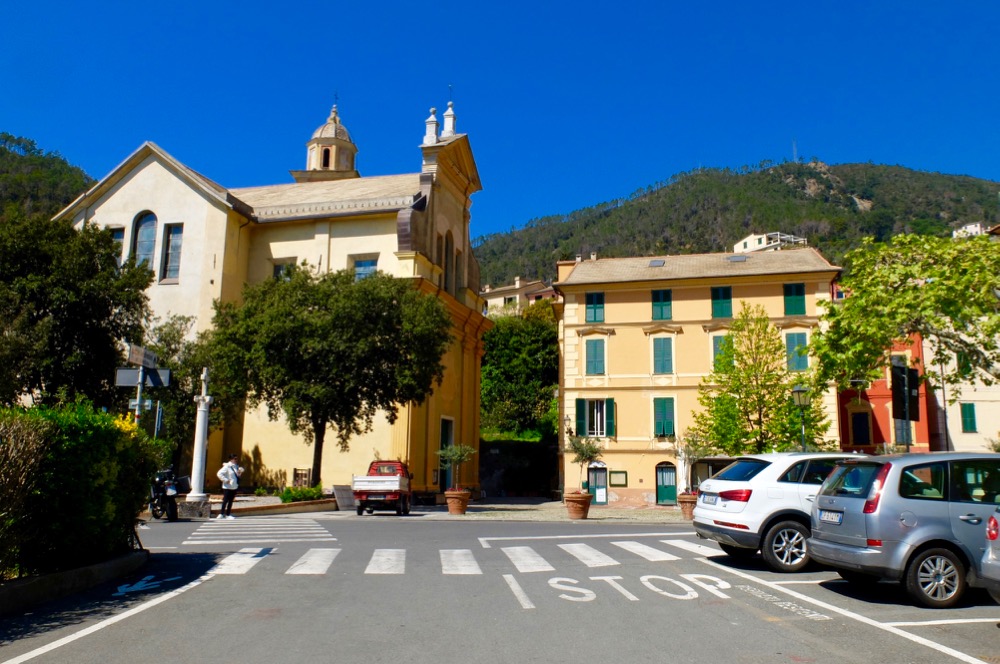 If you happen to go there this June, try to visit on the first when the streets are covered i mosaics of flowers as part of the Corpus Domini festival where there will also be a marketplace and famous florists.
Home base was a charming agriturismo Ca' Du Ferra', a family run organic farm and bed & breakfast, where Antonio, Aida and their charming son Davide who showed Nico and I the best of Ligurian hospitality, even as we hurriedly dropped off our bags to rush to dinner upon arrival. 
Rooms here are simple, clean and charming, this was completely built by their family and it is nothing short than a labor of love. We stayed on a further end of the farm near the water mill, crossing a wooden bridge over a rushing stream. Our luggage bumped over grass and rocks as we breathed in the clean, fresh air and headed to our cozy rooms at "Il Mulino." Home away from home for a weekend at a price that anyone can afford.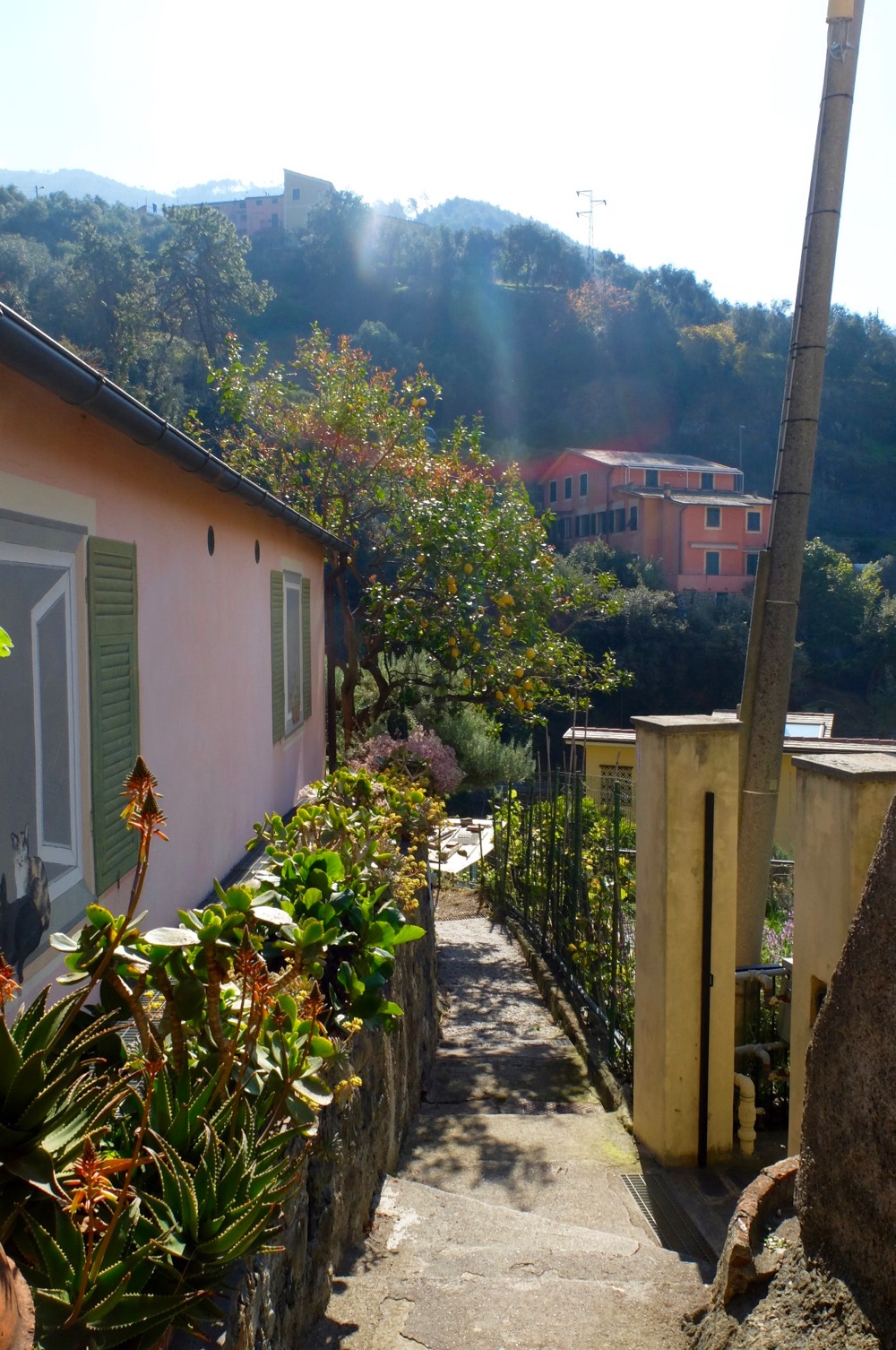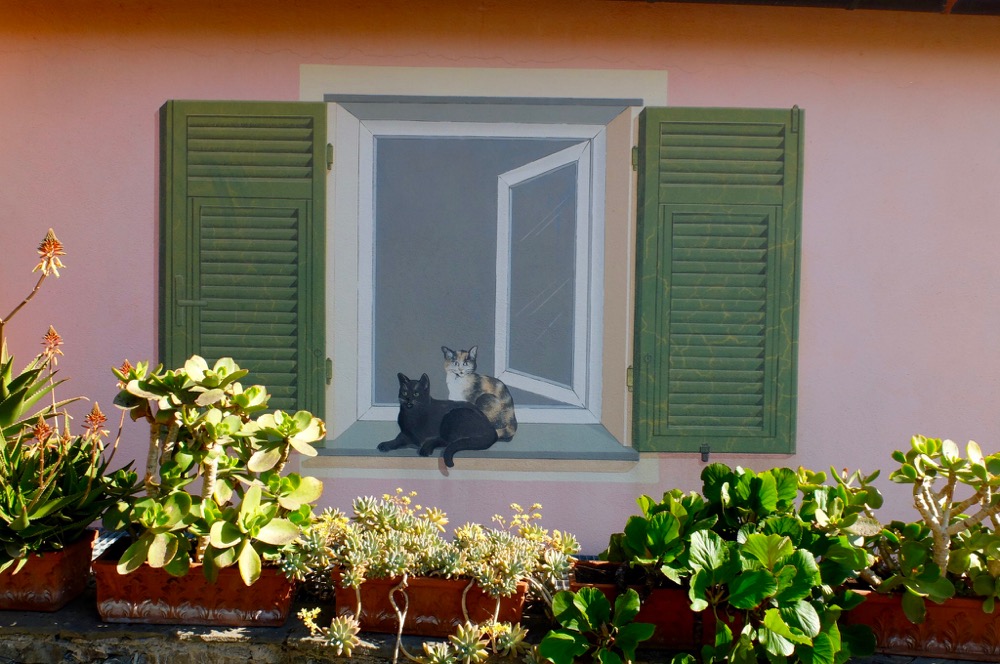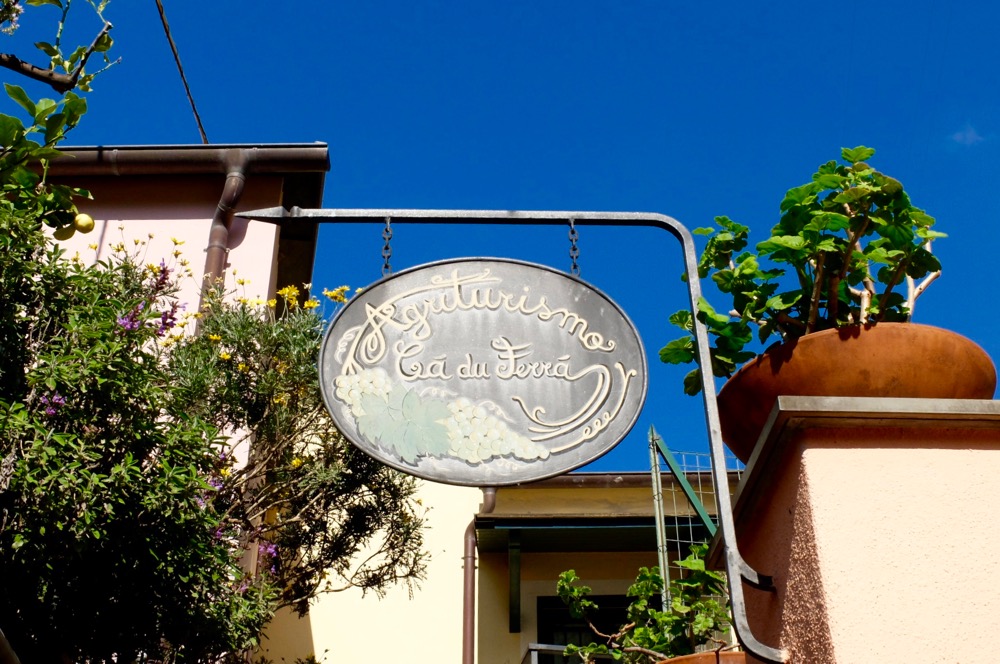 8pm – Bonassola
The plan was to head for a quick dinner at Ristorante Kantina which came highly recommended by Davide and his family (in fact he held his wedding reception here). A small restaurant, modern and cozy and conveniently just five minutes from the hotel. The perfect place to dive into fresh fish sourced locally and pasta delivered by Le Megavoglie di Luigi Gavazzo, clearly they they believe in quality collaborations around these parts. 
Talking about food. This was possibly my favorite meal of the entire weekend, so the details are worth noting. We started with a plate of marinated anchovies from the area served with peperoni sott'olio (marinated bell peppers) which were so tasty I didn't want each bite to end. The saltiness of the anchovies paired perfectly with the slight sweetness of the bell pepper, a palatable combination.
Nico always goes for anything with stinky cheese so it made sense where he ordered the ravioli genovese made with a DOP gorgonzola while I chose a pansotti (Ligurian ravioli traditionally stuffed with wild herbs and cheese) covered in a deliciously addictive nut and pine seed sauce with breadcrumbs and garlic. As you can tell we are quite comfortable with one another as a couple, no amount of garlic or gorgonzola can keep us from a romantic rendezvous. Yes my friends, this weekend was off to a nice start.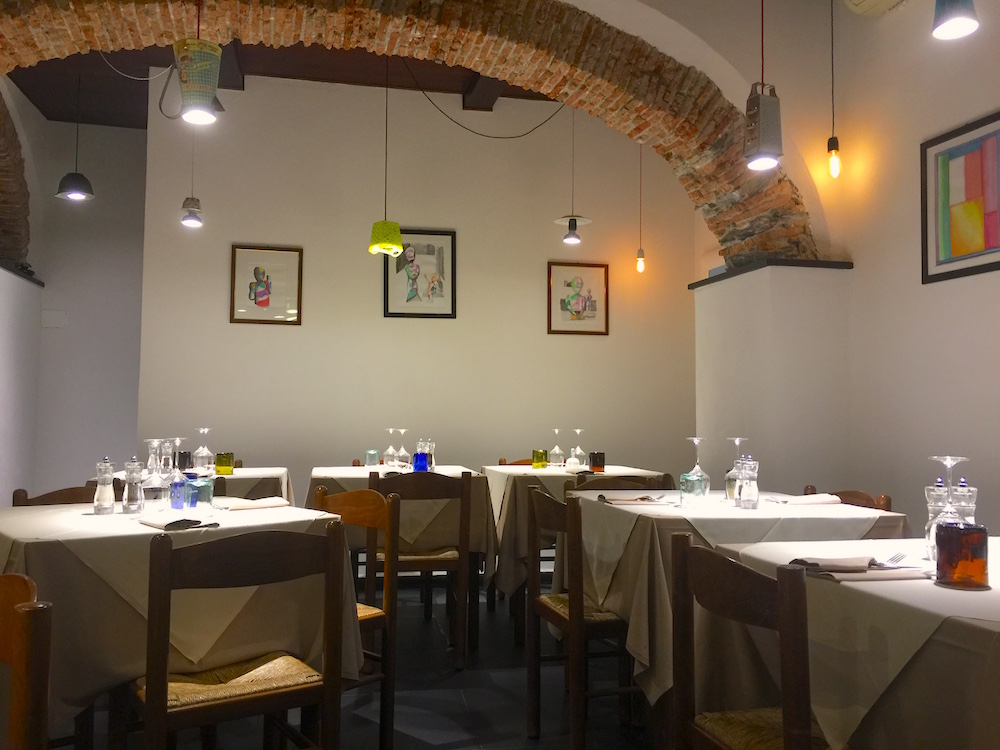 Imagine the tastiest, creamiest pasta, yet made without cheese. It makes you wander why anyone think that pasta is only served with ragu sauce.
To help wash down our meal, we chose a bottle from the farm where we were staying, Ca du Ferra. Their "Bonazolae" – Colline di Levanto DOC White Wine paired nicely with both our fish starter and heartier first course.
Last but not least, as we thought about dessert, the chef came out of the kitchen and stayed to chat with us local food and recipes. Someone desserts came into question and as I complained about my lack of pastry making skills, he excitedly took the time to scribble out his own tried and true recipe for pie pastry for us to take home. This was extremely unexpected and very generous, just a few hours outside of Florence and already people were passing me their tried and true secrets.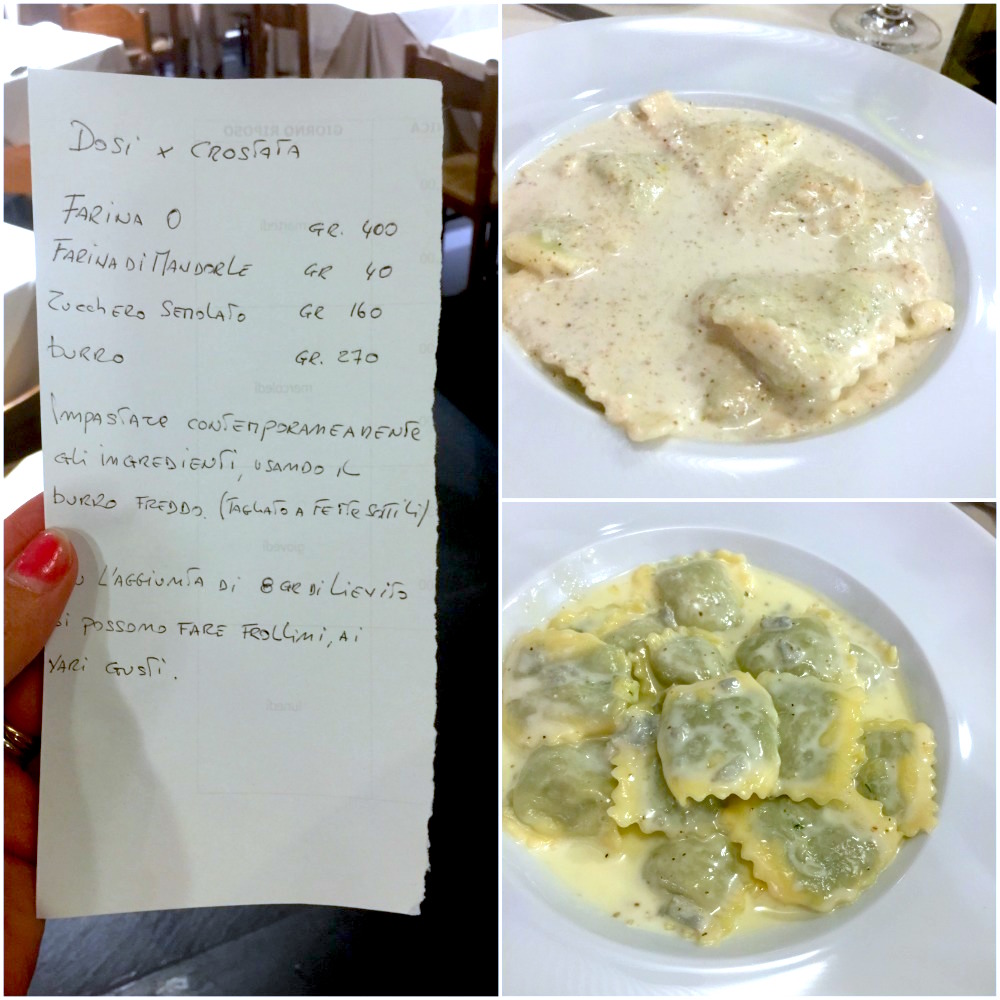 9am Levanto On Bike
The next morning we hopped on our bikes to ride through the short 10 minute ride through the old railway to the nearby village of Levanto. I've done this before, years ago during a digital invasion of the city where a bunch of tech fans took over the area of a weekend. These old tunnels are outfitted with lights so you won't be in the dark even at night. It's flat terrain so your bike fitness doesn't need to be high (great for me) and I love how every once in awhile the tunnel would open up to a beautiful view of the sea or hidden beaches. This is an absolute must in the area..
https://www.instagram.com/p/BSnaixODPlC/?taken-by=girlinflorence
Our aim was a boat ride with master sailor Marco of Rose dei Venti, a man I actually met years ago on a similar boat trip.   Levanto was in a pretty mood, ready to show off her glittering coastline as bobbing boats waited in eager anticipation of the summer season, when locals who work in tourism get most of their business.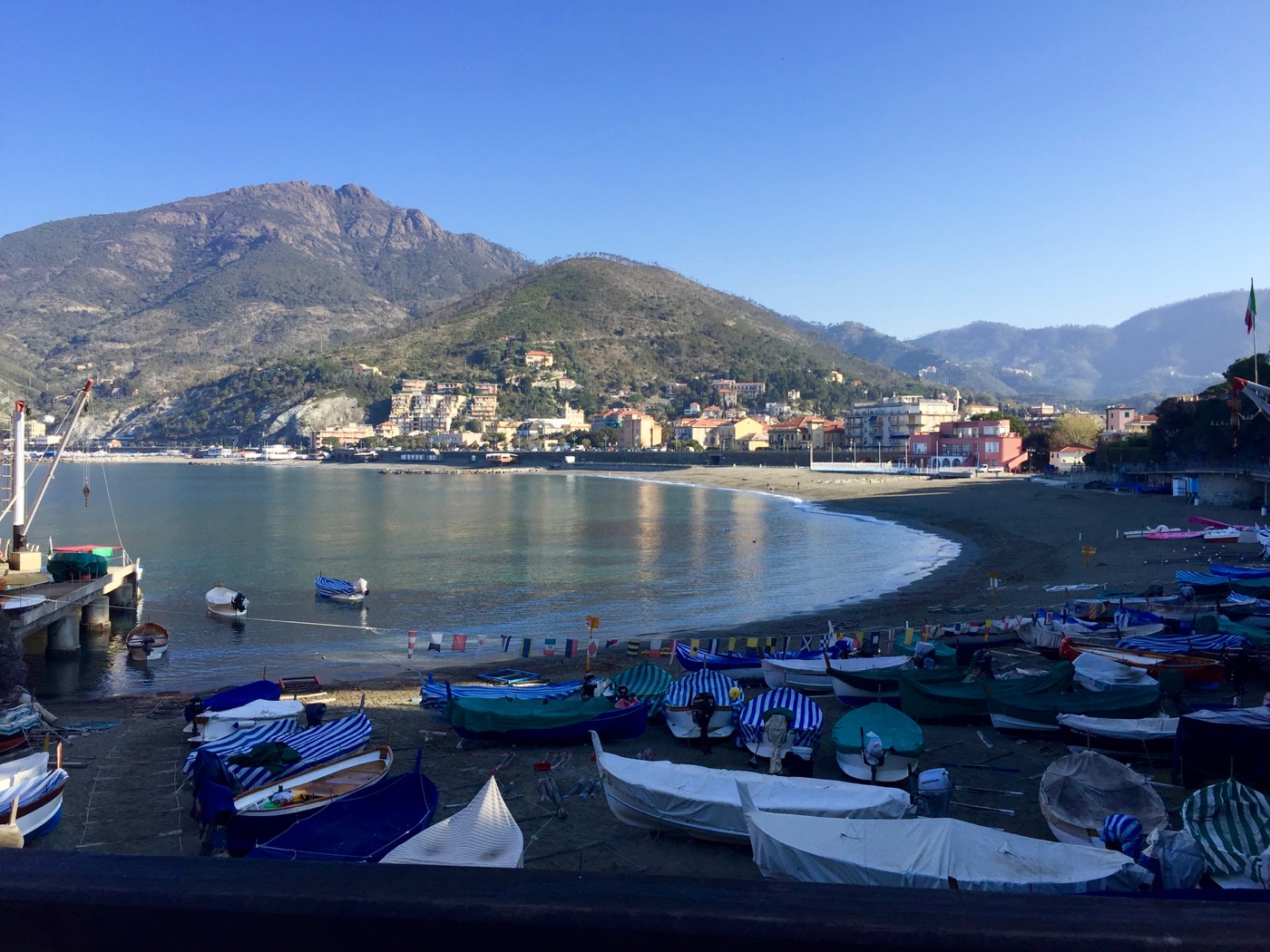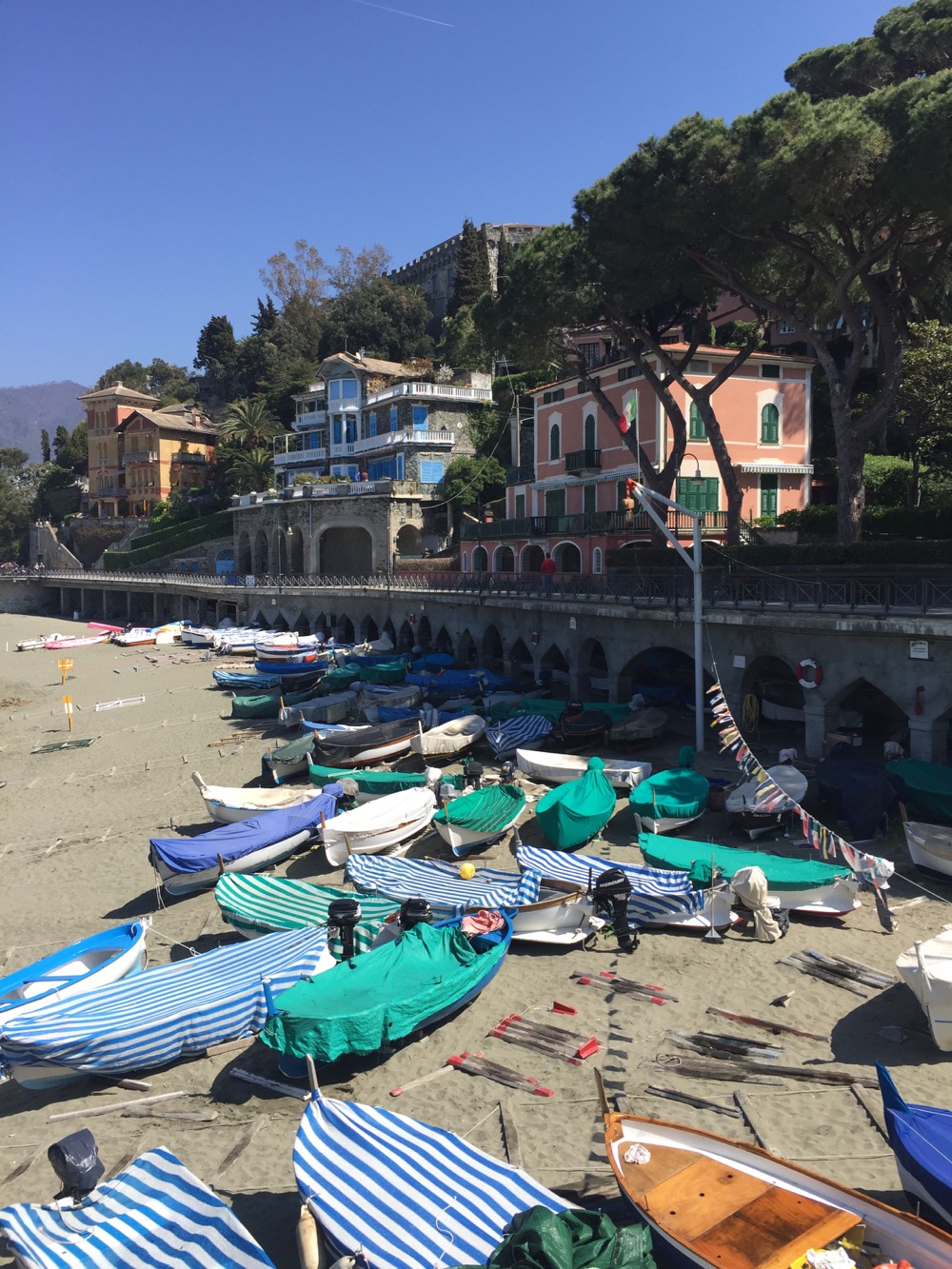 "I don't regret anything, I'd do it all over again" says Marco,  a true native of Levanto who loves to go on long-winded speeches about his youth and legends of the area. Tanned with flowing hair, he's like the sea version of "Fabio." Our boat ride came armed with necessary provisions; a tray of salty focaccia, white wine, beer, pastries, clearly wonderful hospitality isn't exclusive to the land and Marco was determined to make our experience memorable.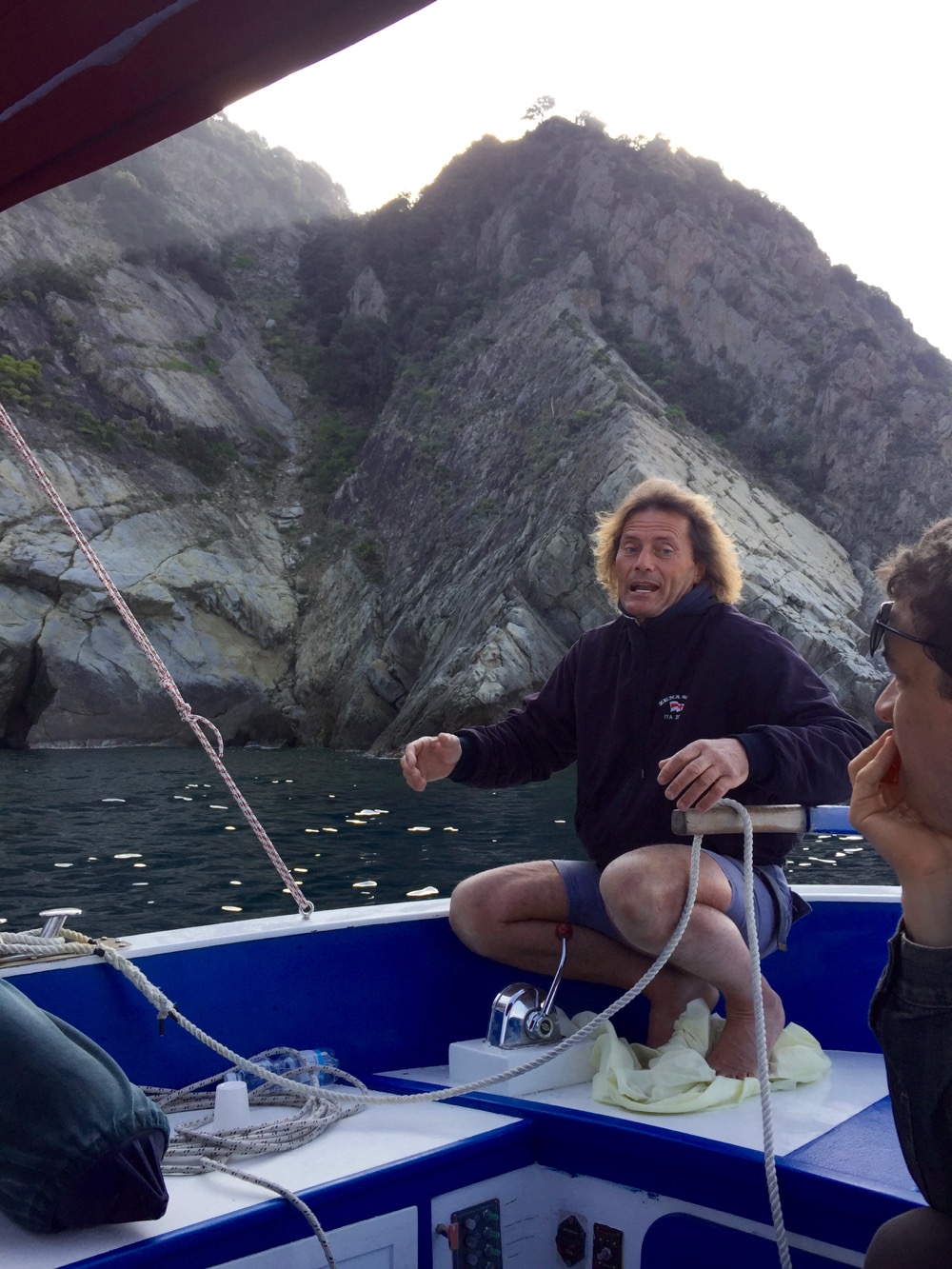 Growing up in a poor family, his family considered working on the sea too high a level of career for their lot, but he still had this dream. After making friends with the old fisherman of Levanto, he was slowly taught the trade and spends as many days as he can on the Ligurian coast, something he hopes to pass down to his own children.
We spent a lot of time looking at the craggy coastline as he pointed out various monuments from Framura to Vernazza as he pointed out signs of the local geology written in every crevice. I was content as anyone enjoying a bit of warm sun on a lovely March Saturday. Naturally if you want to hire Marco for a boat tour, you can choose the itinerary together. 
The emphasis on geography was because this tour was part of the Festival delle Geografie dedicated to the locally celebrity mapmaker Matteo Vinzoni and the main reason we were invited. Throughout these three days, participants could join boat tours, hiking, exhibitions and conferences which are meant to blend both modern and ancient ways of looking at geography. Also a clever decision by the local tourism board to host this in March, it was a way to get people to visit these places outside of high season and involve the community.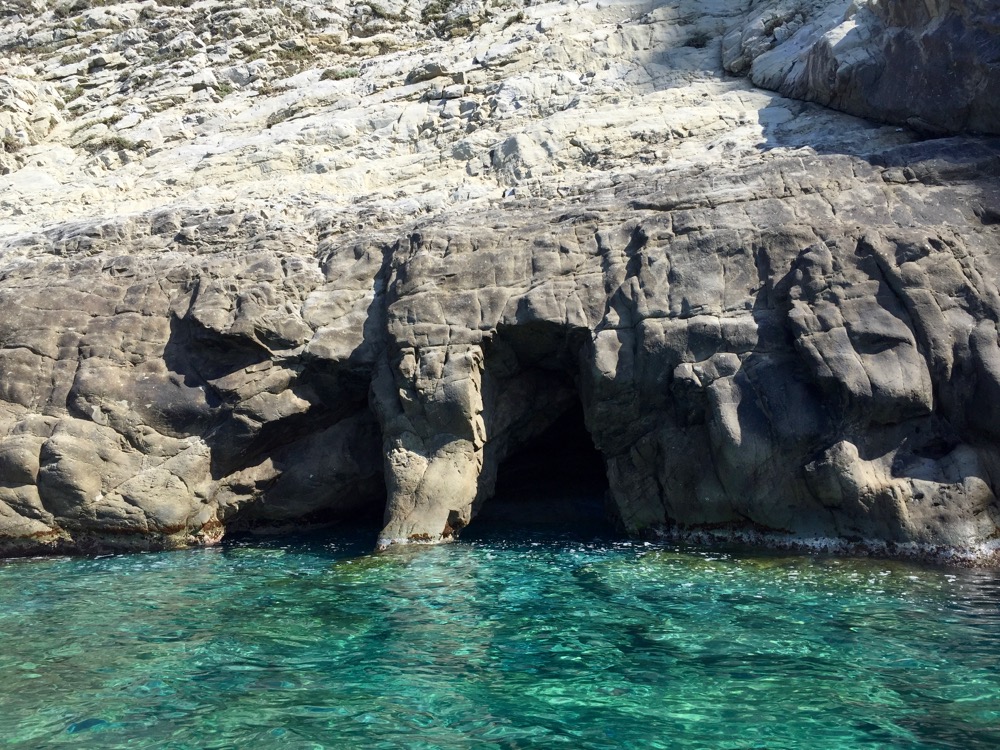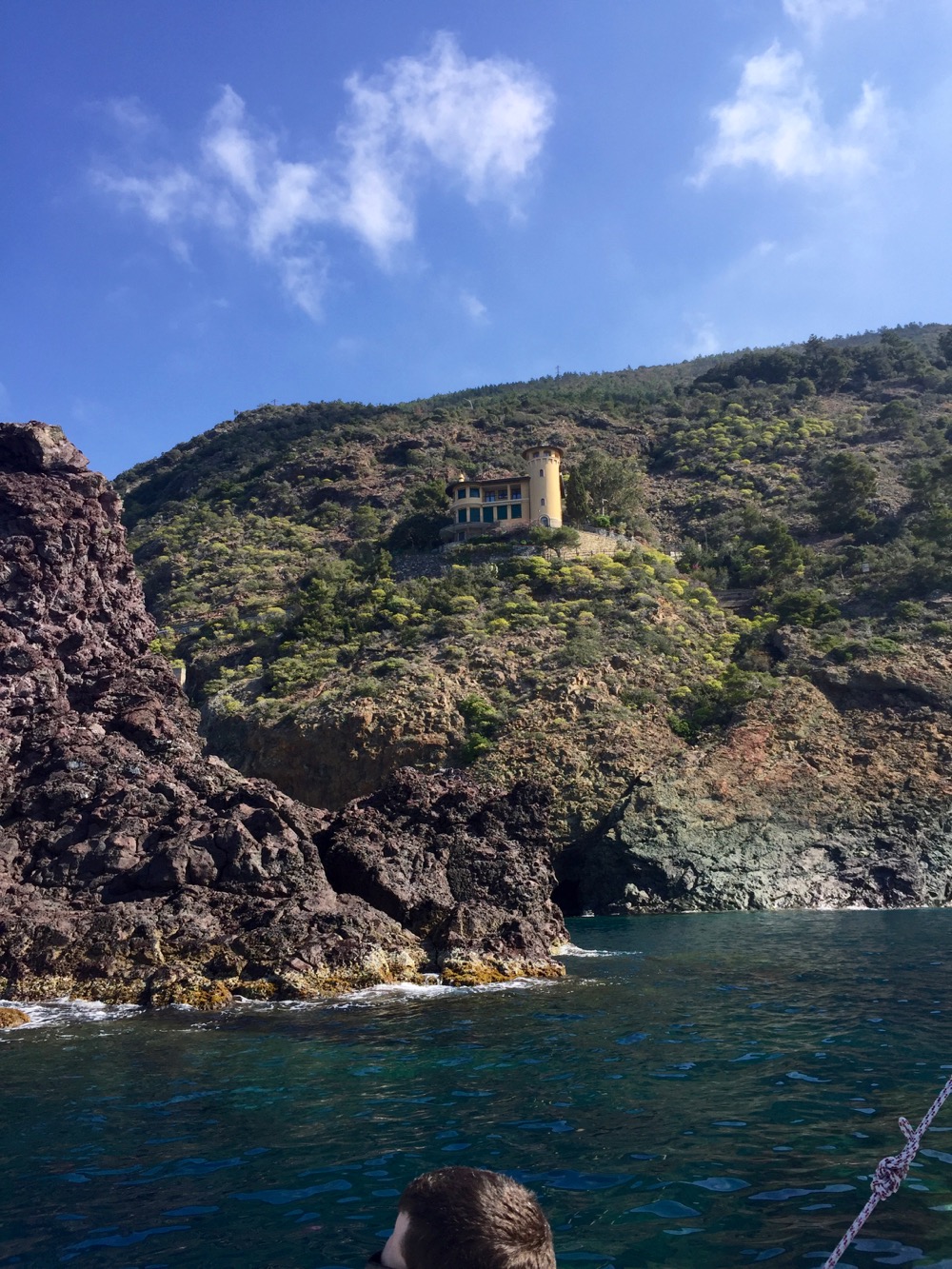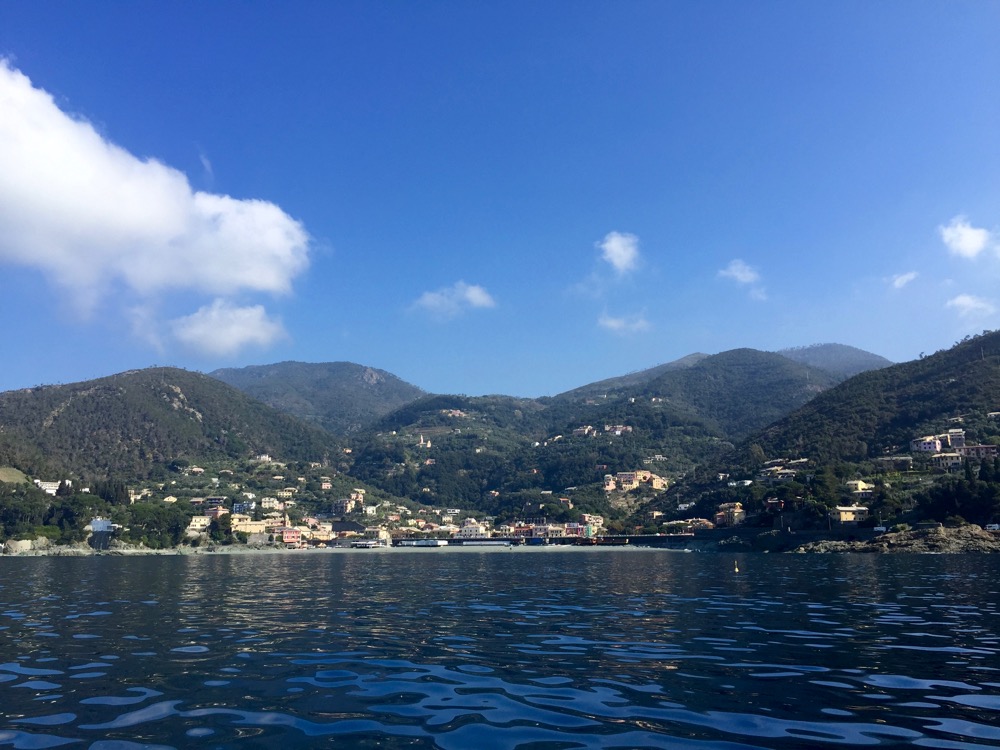 12:30 Lunch in Framura
After the boat ride, it was off to Framura by bike. A 25 minute ride back through Levanto's old railway tunnel, passing Bonassola and then continuing on to the next area of Framura consisting of its own "cinque terre" prehistoric "castellaro" of five different hamlets, Anzo, Ravecca, Setta, Costa, and Castagnola, with only about 500 residents.
We stopped at half rock/restaurant L'Agave which is in Anzo, easy to reach through the bike tunnel from Levanto and Bonassola. We ate with Framura tourism representative Enrico Barbieri who introduced an interesting new food trail initiative they were working on and gave us valuable insight of this little known area of Liguria (to me). 
The restaurant looks like a place that looks like it couldn't fit a fly yet instead boasts three levels of terraces overlooking the sea. We were served wines from the area (look for the native Pigato grapes) and a selection of dishes, my favorite being the fried anchovies. I love the wine from this area for its distinctive mineral flavor, I am more of a "dry" fan and the elevated land where vineyards typically are planted here tend to tell a story in each glass. Here they delight at your questions about local wine and even went to the trouble of calling a producer when I wanted to know if I could order some more bottles from Florence.
L'Agave is well-worth marking on your map, just make sure to make a reservation in advance as I imagine a place this cool gets packed in the summer season.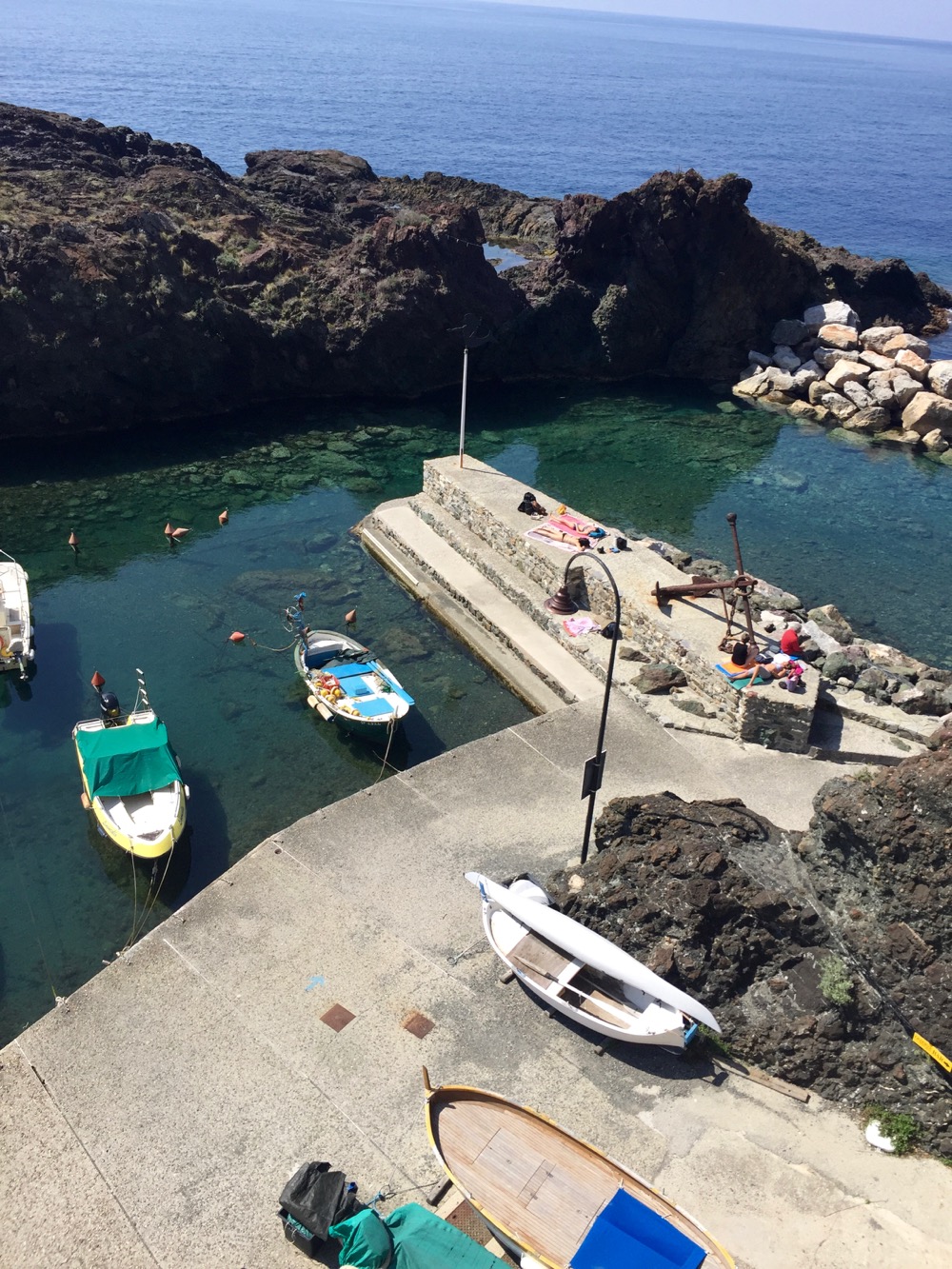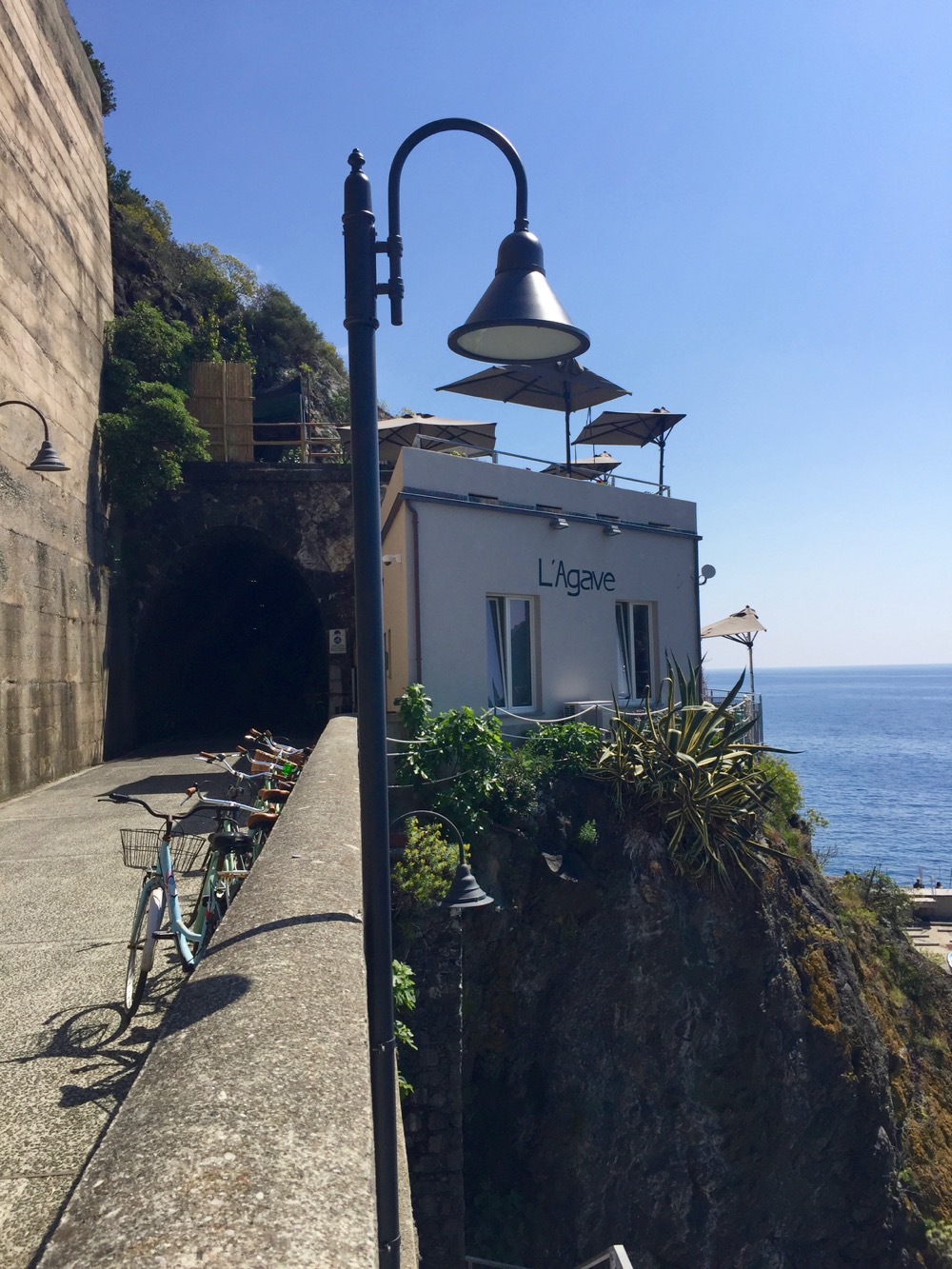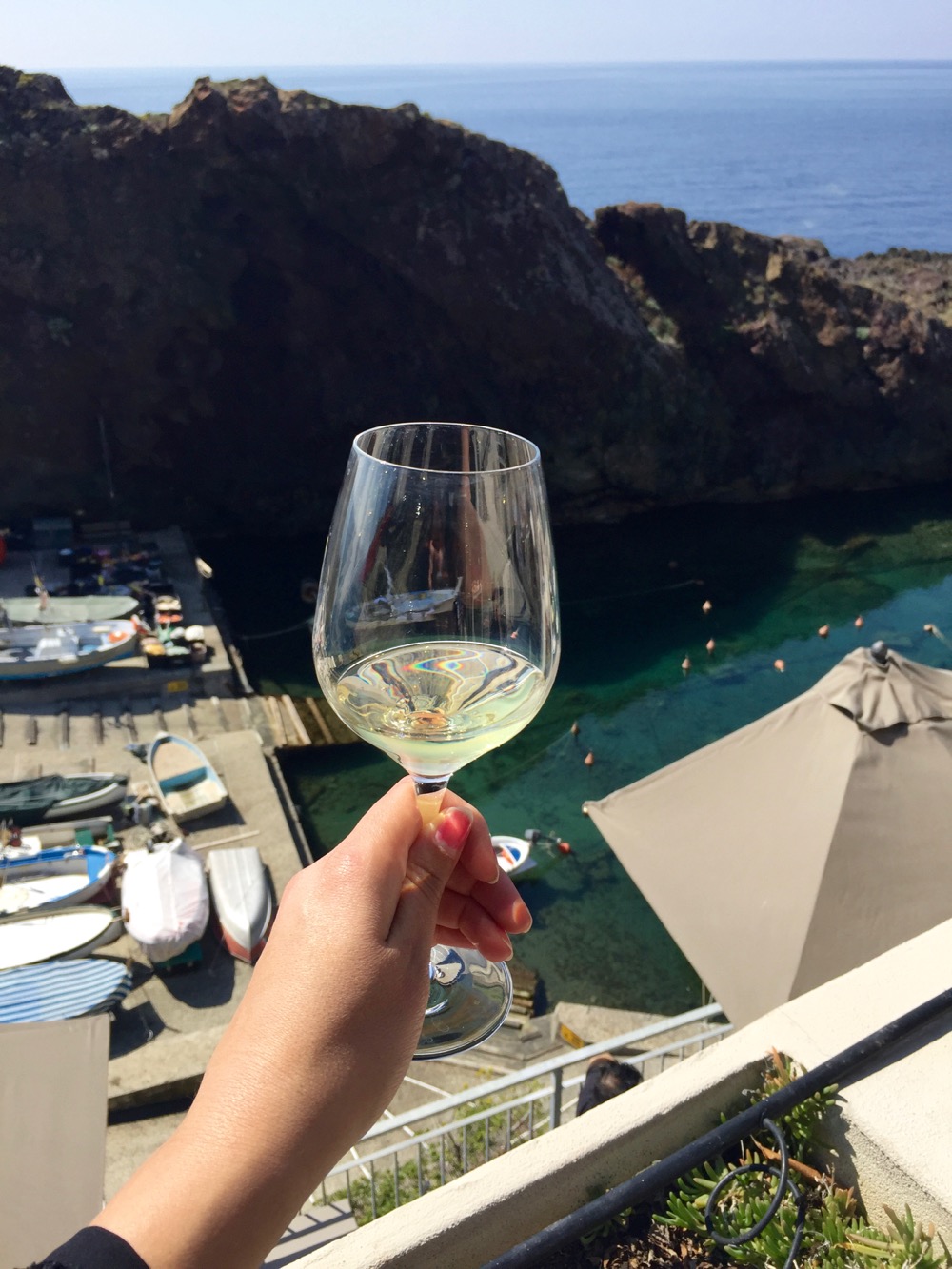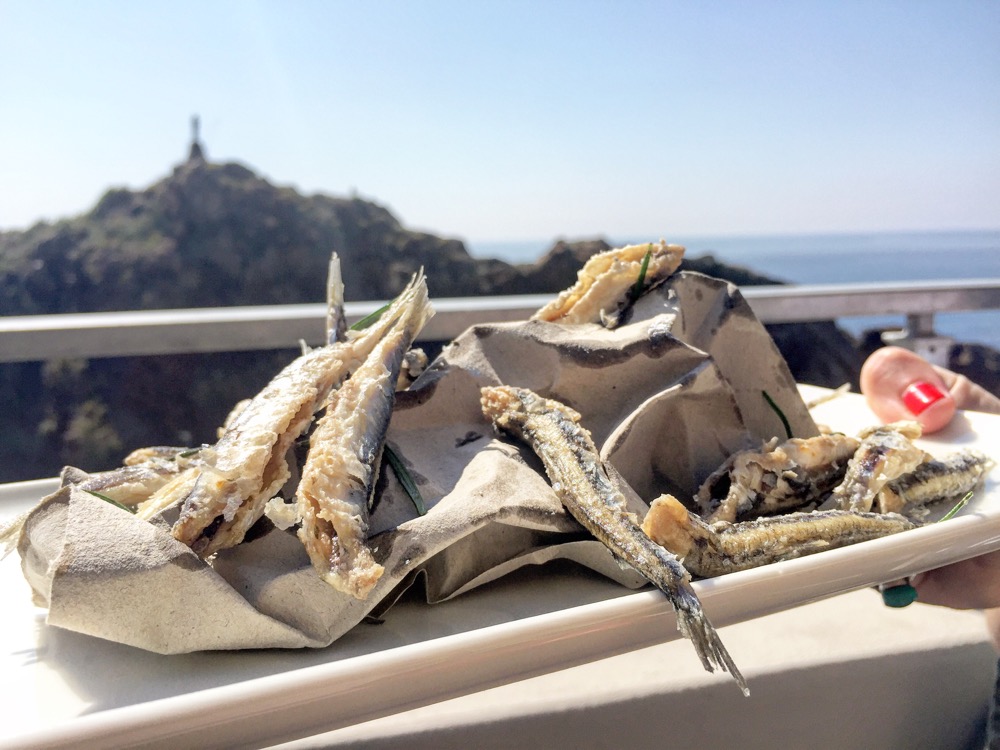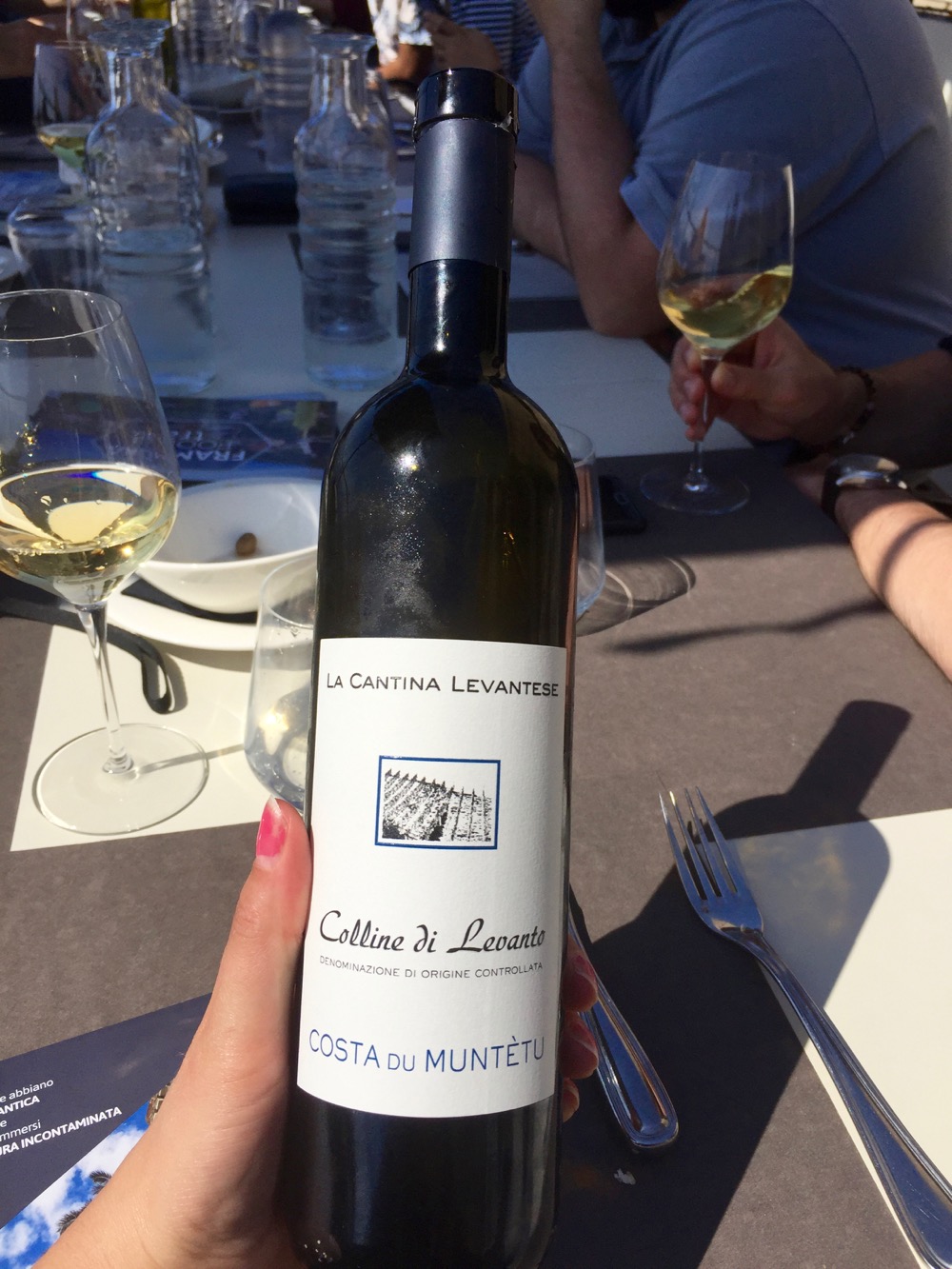 Afterwards we wandered down a panoramic path (which eventually leaves you to a beach, just look for the path which starts underneath the train station) which is newly maintained and offers wonderful views. Next time we come back, I plan on taking a bus to the higher fractions of Framura that we missed to discover what else this alternate"Cinque Terre" has in store.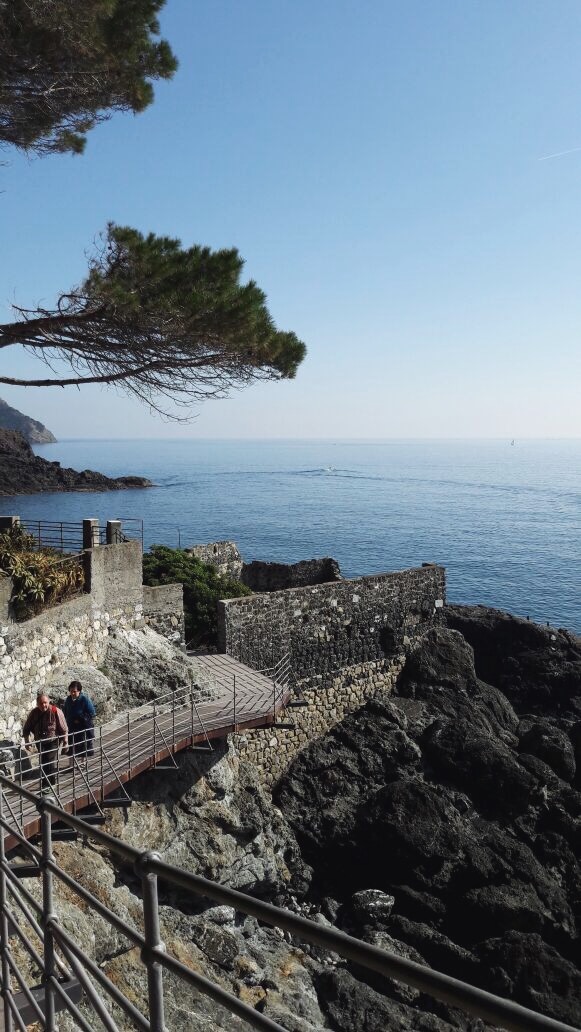 7pm: Pesto is a Religion
After a much-needed nap (my body wasn't used to quite this much exercise) back at the farm, we drove the windy road back to Levanto for a stroll through town and a pesto-making lesson at the historic Il Laboratorio del Pesto, famous for making Ligurian pesto since 1976at the original location on Via Dante. It's a great place to pick up Ligurian pastas, wines and a variety of fun gifts, and I loved their second location "La Nicchia Pest..ifera". 
While I'm sure you know about pesto (made of crushing basil leaves, garlic, parmigiano Reggiani. pecorino, pine nuts, salt and olive oil what makes it special here is that they take this as seriously as a religion. And I can completely understand why. It was so good we were all pretty much licking our hands with each salty bite. Pesto was invented in nearby Genoa with roots in Roman times. The basil version was mentioned later in, around the 19th century in the cookbook  La Cuciniera Genovese by Giovanni Battista Ratto. 
Basil leaves must be of the best quality, as everything else, if something is meant to be so simple each ingredient is worthy of more attention. One thing that I learned that evening was that I was doing it all wrong by using a marble pestle with my marble mortar which meant that apparently I have been eating "marble dust" with my pesto for some time now. I was sternly reminded that you must use a wooden pestle in your marble mortar to make a truly dust-free product. Something to note folks!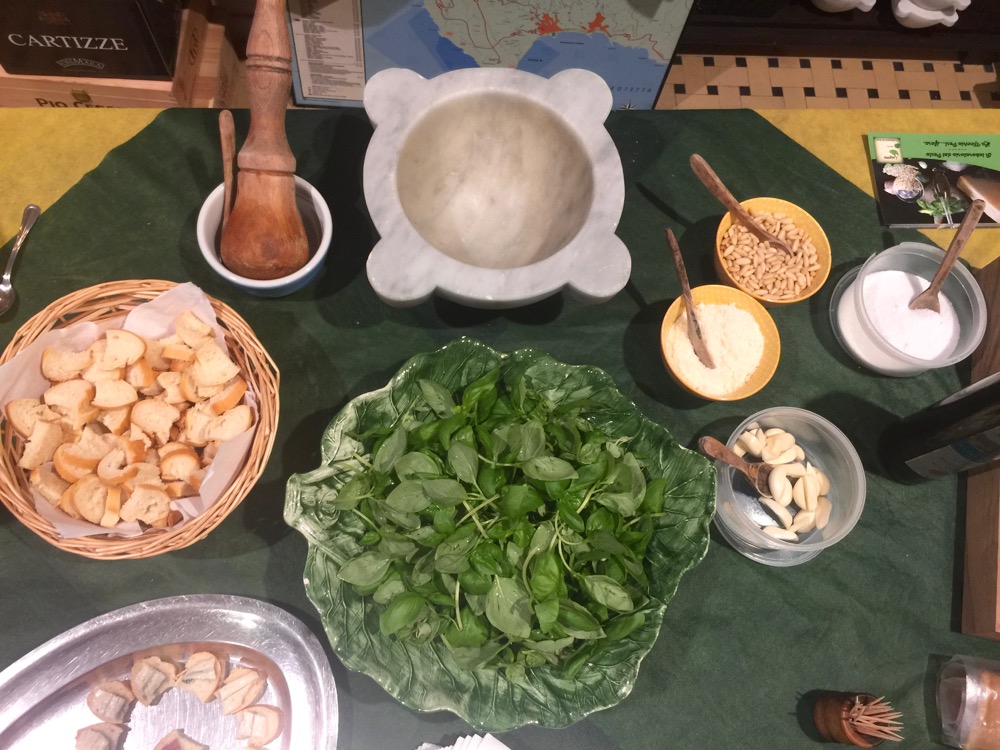 We had a simple dinner that night, nothing worthy of sharing on the blog, but what I remember most was a beautiful opera by students of the local music conservatory in the magic setting go one of Levanto's majestic churches, the 13th century la Chiesa di Sant'Andrea di Levanto.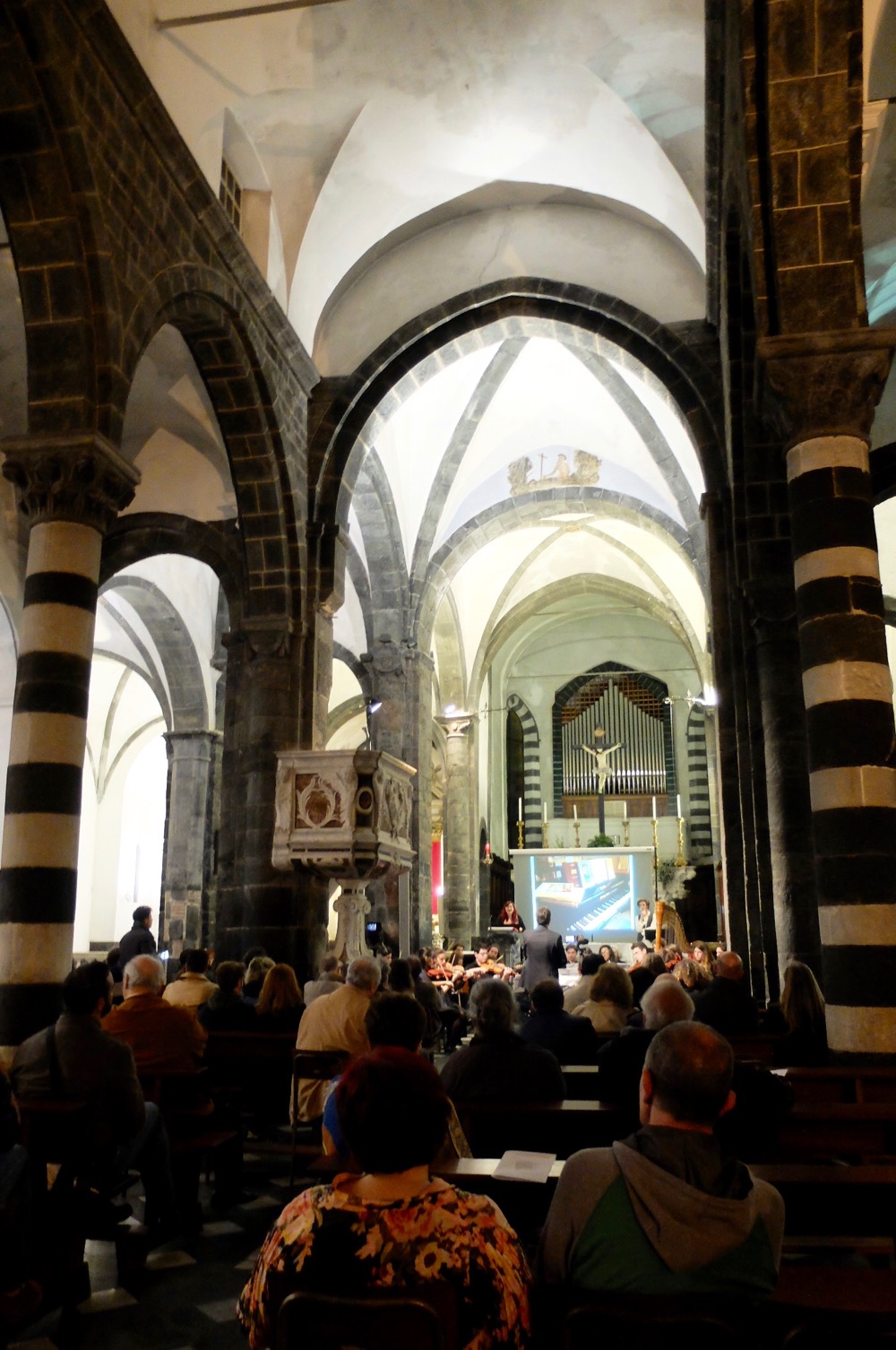 10am Ca' Du Ferra' Vineyards
Our last day in Bonaasola we joined the Ca' du Ferra' family in the gardens to head up to their organic vineyard to get an insight look on their most important passion, their wine. As we waited for everyone else to arrive from Levanto, I got to know Davide (who graduated in Milan as a lawyer) and his husband Giuseppe as they opened up with their personal life story of their difficult journey getting recognized legally as a couple. I was touched that they were so open and honest about their hurdles in this process. But they made it happen, and you can see they are a strong and happy couple.
Their wedding celebration took place last November, naturally in their beloved Bonassola. A exuberant festa that I wish I could have teleported (and I supposed time-traveled) myself to be at. If you can understand Italian, I highly recommend watching their story on "Diario di un wedding planner" which covered their beautiful journey.
Italy as of last May has given final approval to a law recognizing civil unions of same-sex couples which is late to the game compared to most western countries, but its notable to consider that still, this act falls short on the full provisions same sex couples should enjoy.
However it is a start.
https://www.instagram.com/p/BSrlQBGj0lF/?taken-by=girlinflorence
Together with Davide's dad Antonio, we made our bumpy way up to Ca du Ferra's vineyards which overlook the coast, clay red earth in every direction ending with the blue sky or sea. Here they produce their excellent Colline di Levanto DOC White Wine. It's a breathtaking spot 400 meters above sea level, where iris flowers make their home, the vineyards cascading in all directions, this was once abandoned land rescued by Antonio and Aida, with Davide and his husband Giuseppe ready to continue what they started.
They have obtained organic certification which is notably harder to obtain in this area due to salt and wind, they have to cut the grass every 15 days. It's a tough harvest here, the vines are on an inclination and during harvest season the workers have to kneel in the ground to pick the grapes. This is the kind of job that not only takes stamina, but soul, and is a way to revive places once abandoned during Italy's industrial revolution.
At the moment, Ca' du Ferra's vineyards produce around 3,500 bottles per year but they have obtained more land and will soon increase production to both Davide's and Antonio's excitement. I'm excited to see them grow in their dream of adding to their production as their DOC white wine is something I honestly could drink daily. Dry with hints of flowers, it makes the perfect "date" to a slice of focaccia or plate of seafood. Dry with hints of flowers, it makes the perfect "date" to a slice of focaccia or plate of seafood.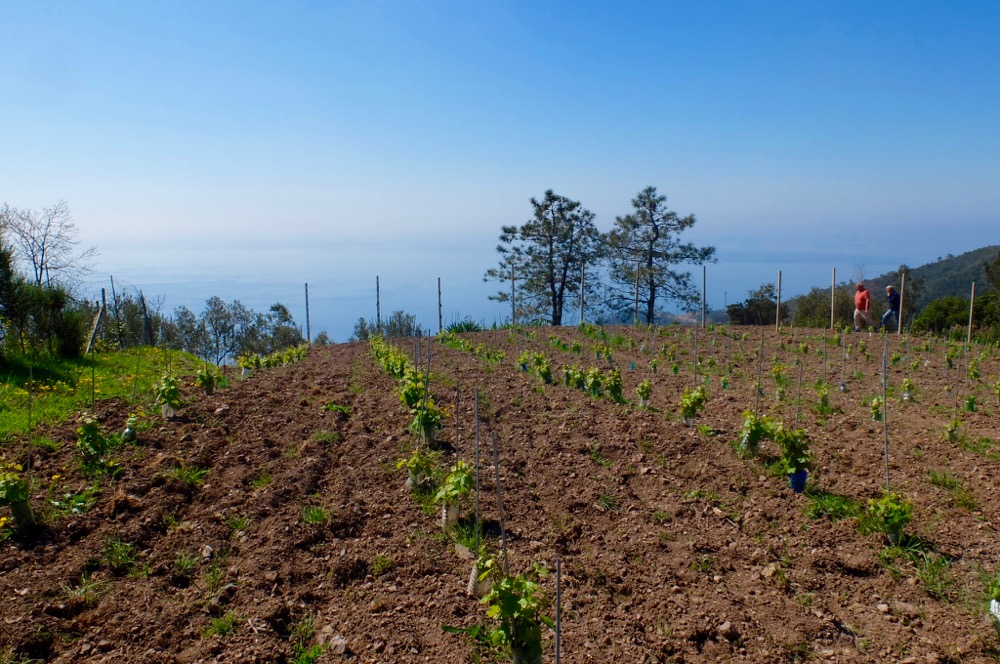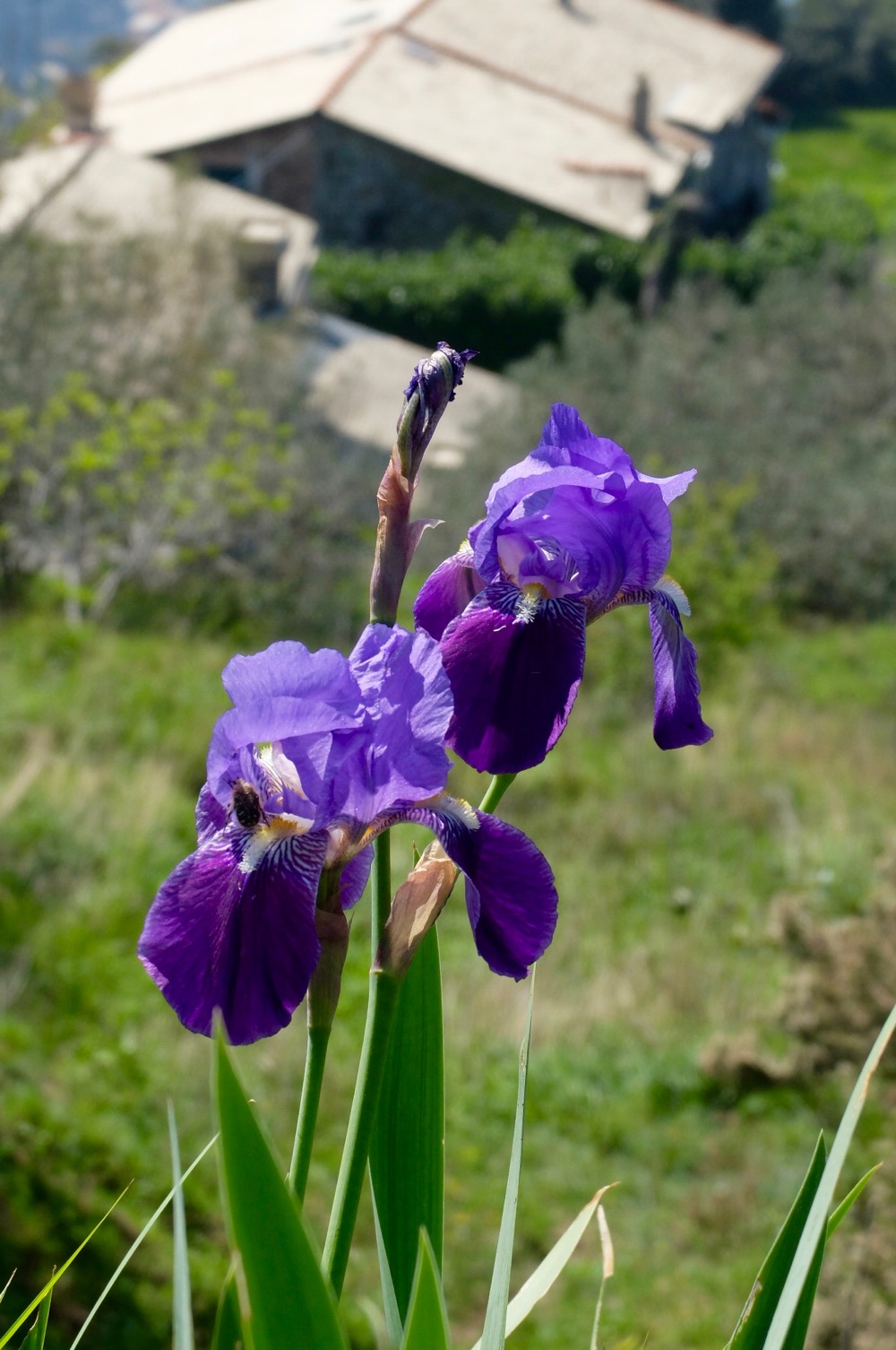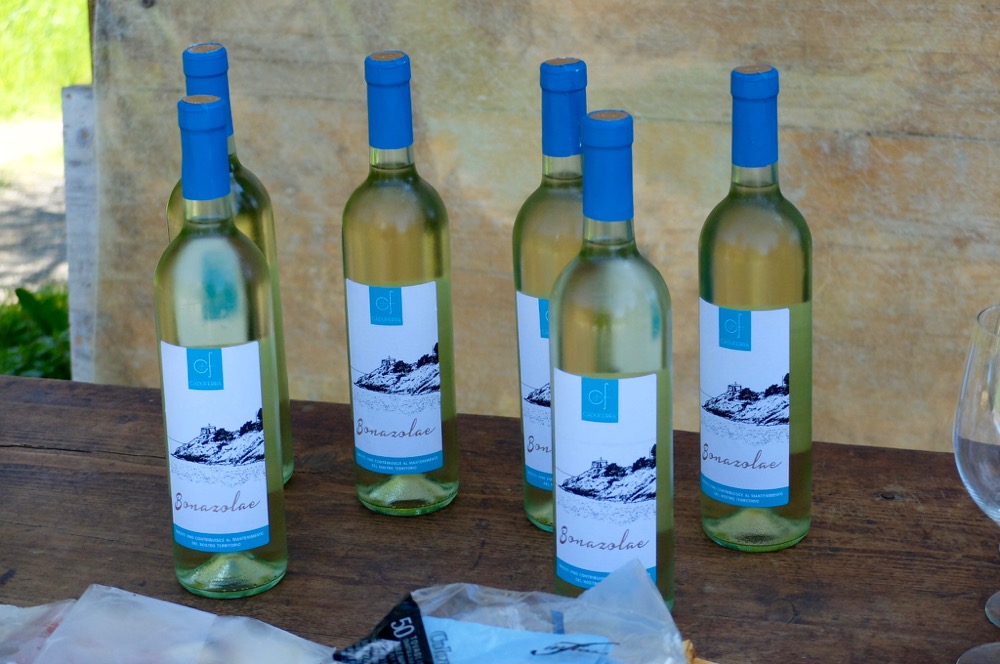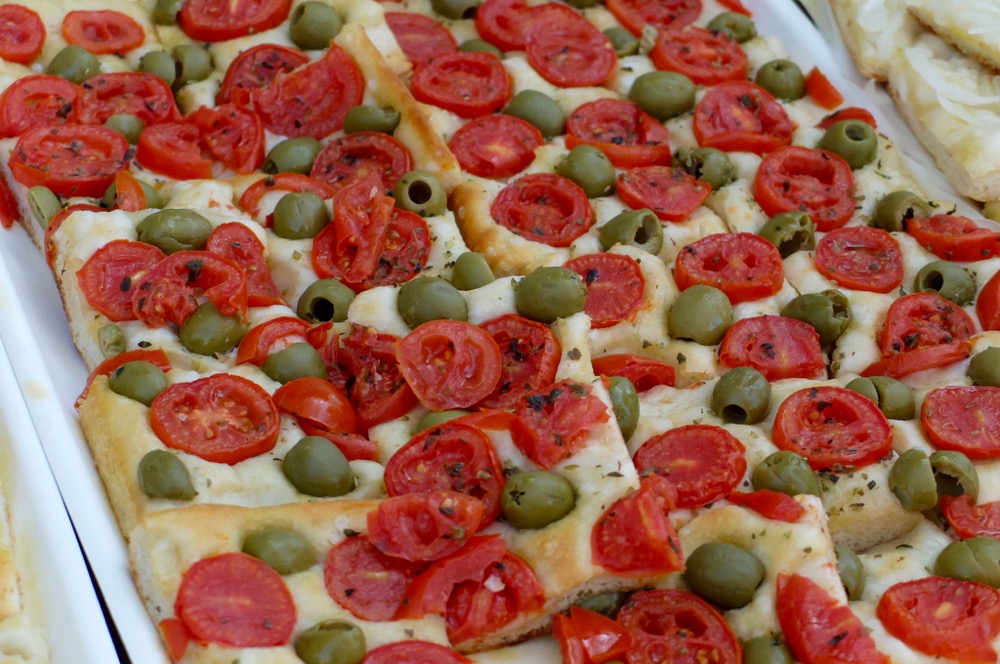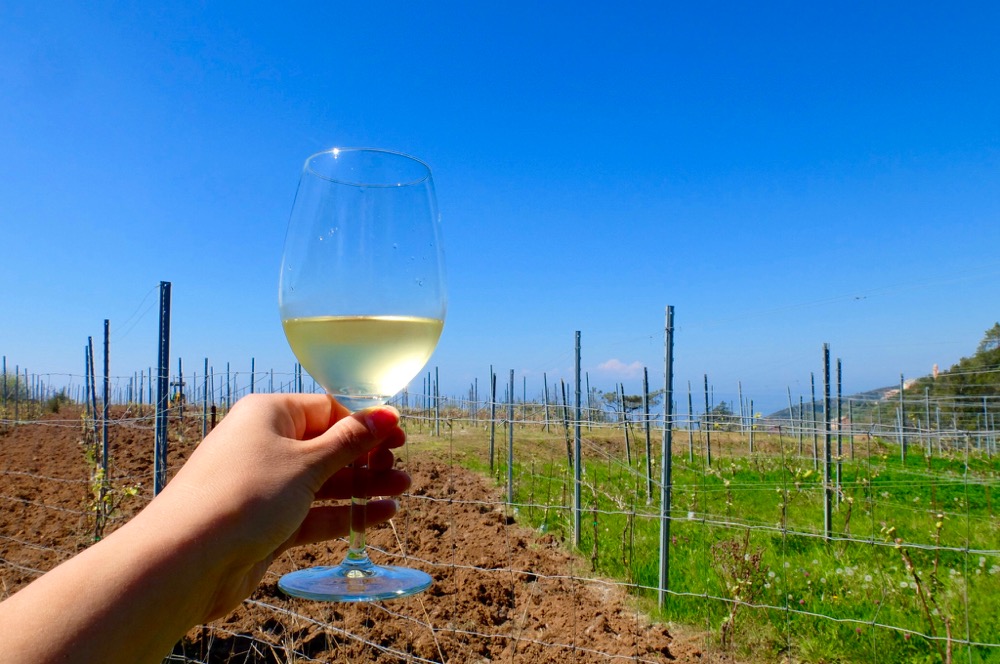 That afternoon, slightly drunk on wine on focaccia we headed back to Bonassola for a pesto festival that was going on full swing in the historical center. It felt like everyone from the town was outside, enjoying the unusually warm weather and sunny day. Kids, grandparents and even beach-goers were in an abundant cheer; we blended right in (I'd like to think so) as some of Bonassola's more colorful characters came out to show us local talents like learning how to drink lemon juice "straight up," and eat platefuls of fresh pesto pasta in less than 10 seconds. Ligurian antics, I called them it was a fun, chaotic afternoon.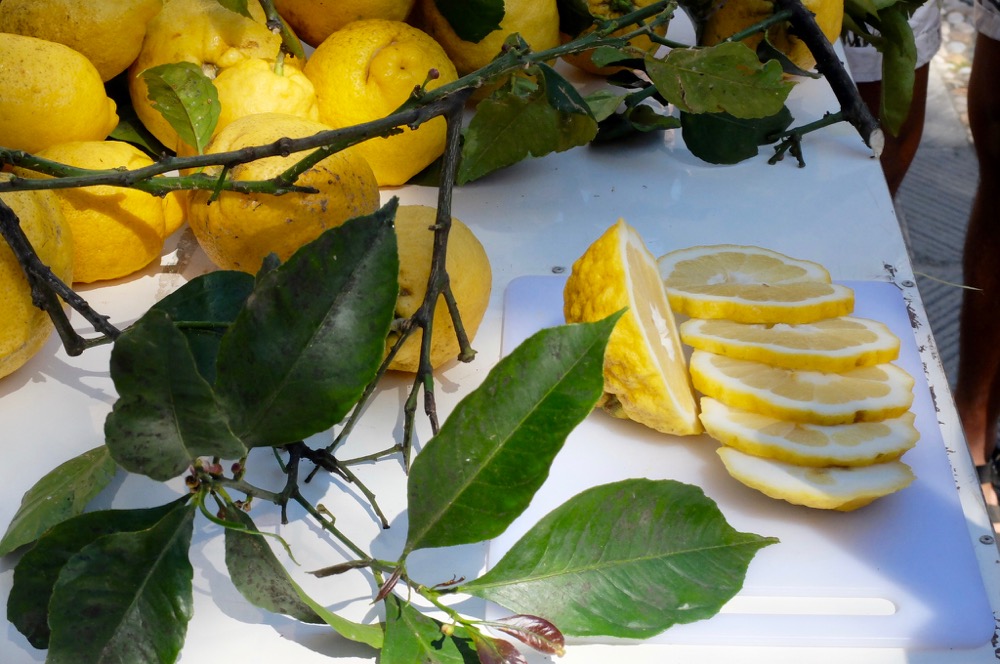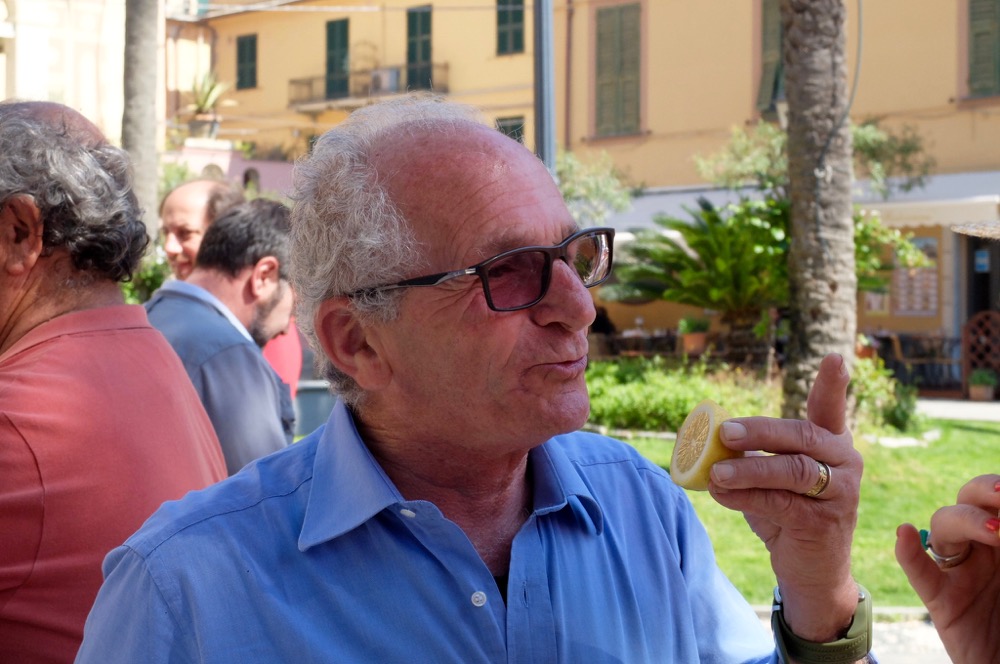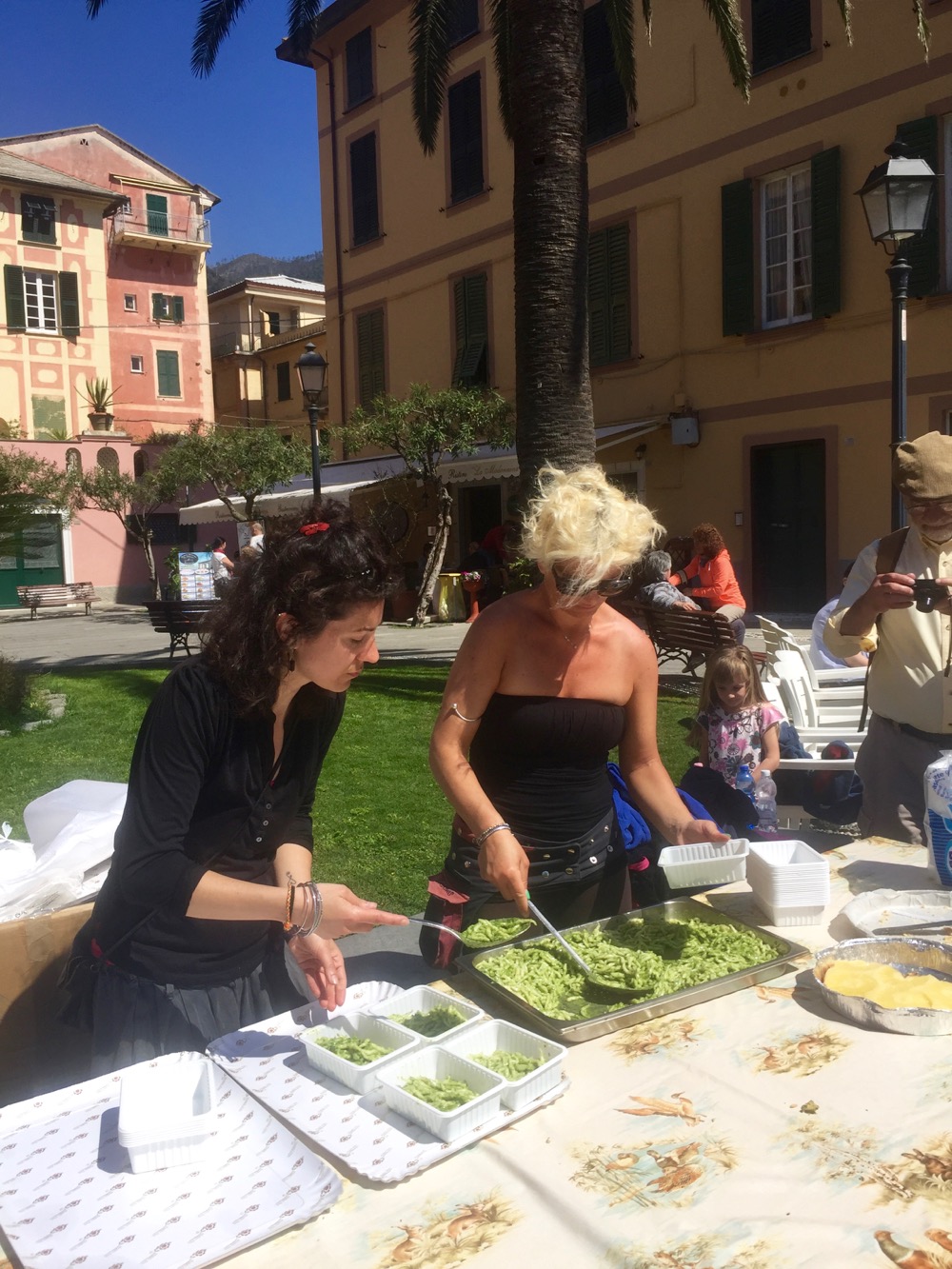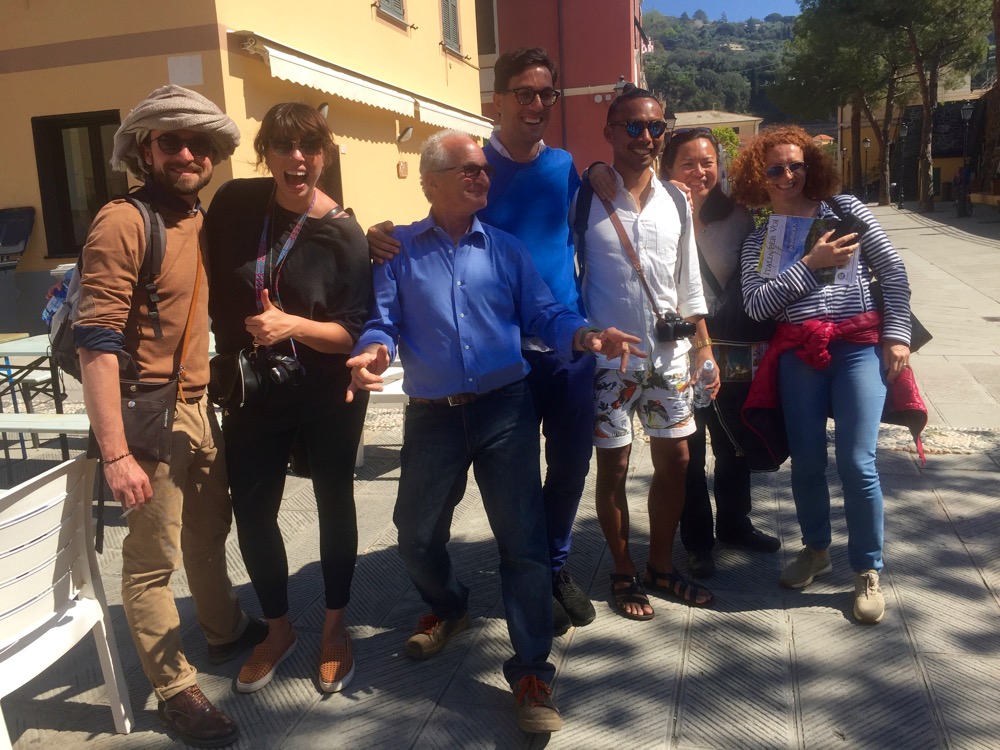 For our last goodbye, together with Davide, Giuseppe and his family, we headed to Bonassola's poignant panoramic spot, the romantic Madonnina della Punta, built on a craggy prometory in the 17th century by the Poggi family and a charming walk from lower Bonassola. On the way you get the view of tiny beaches (the cover photo for this post) and a peek at the area's abundant flora, orchids, roses, you get it all.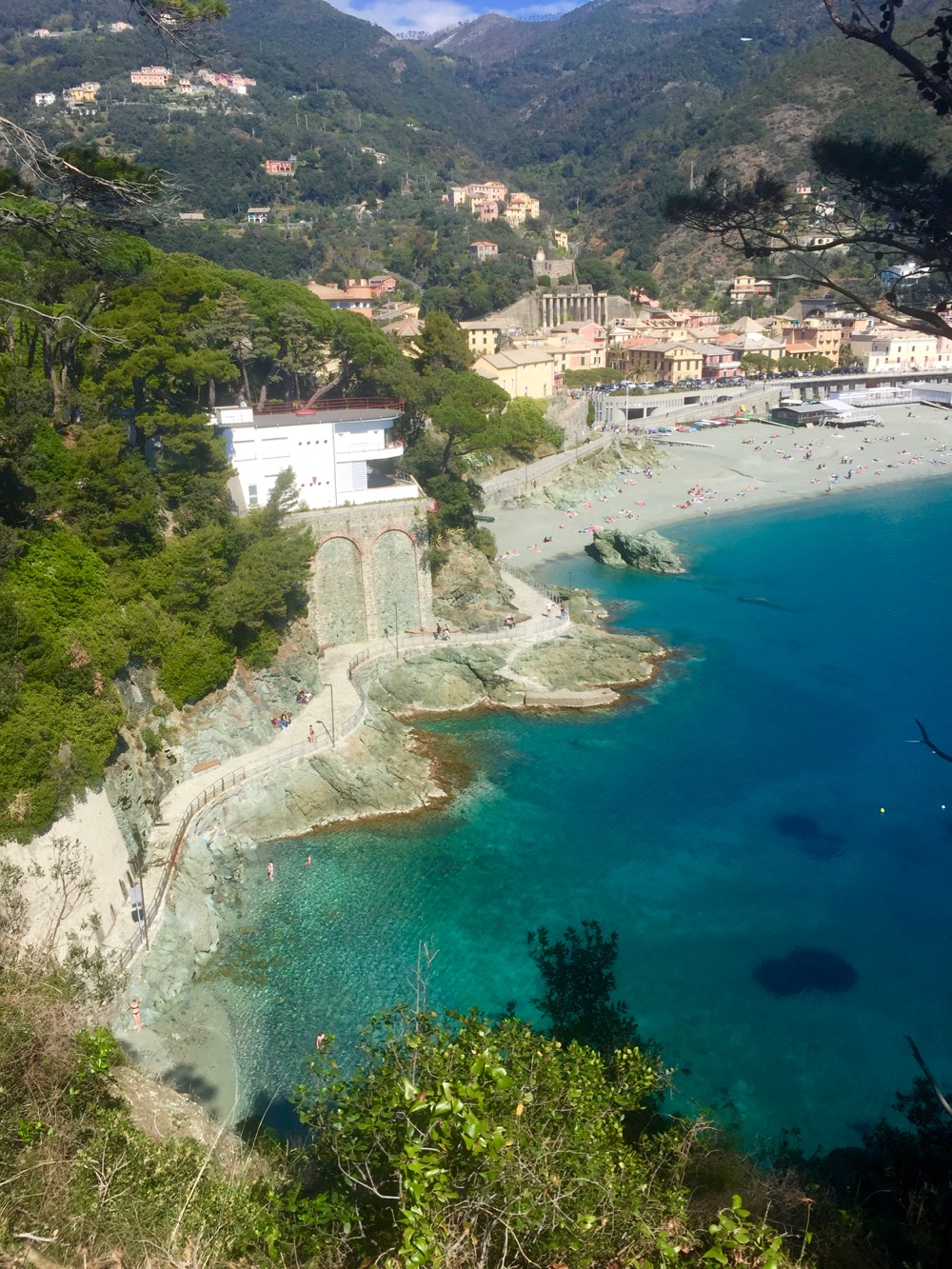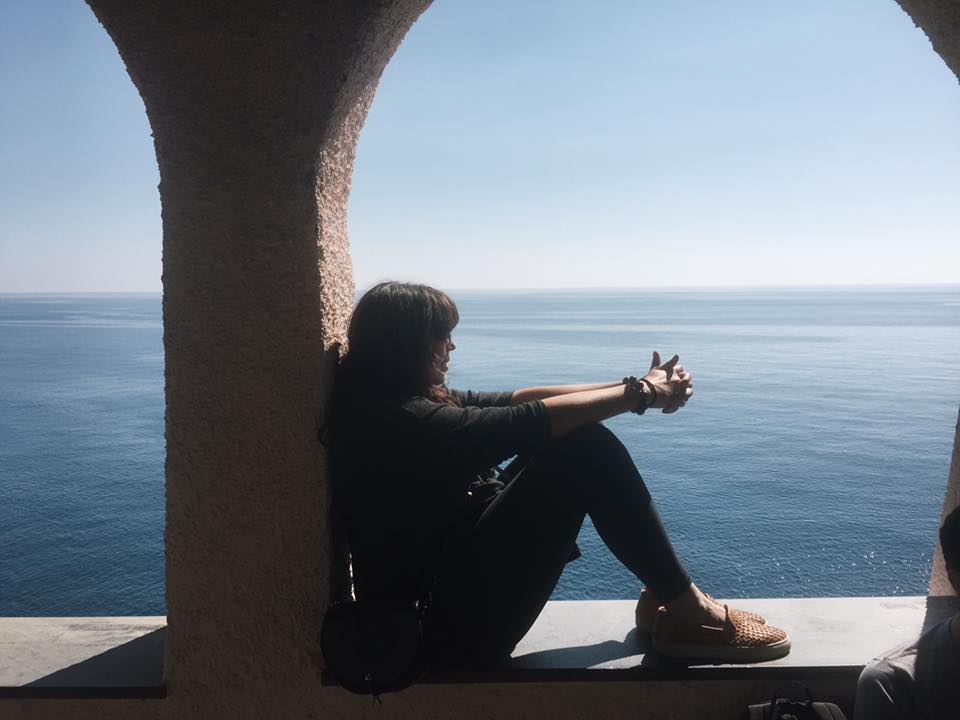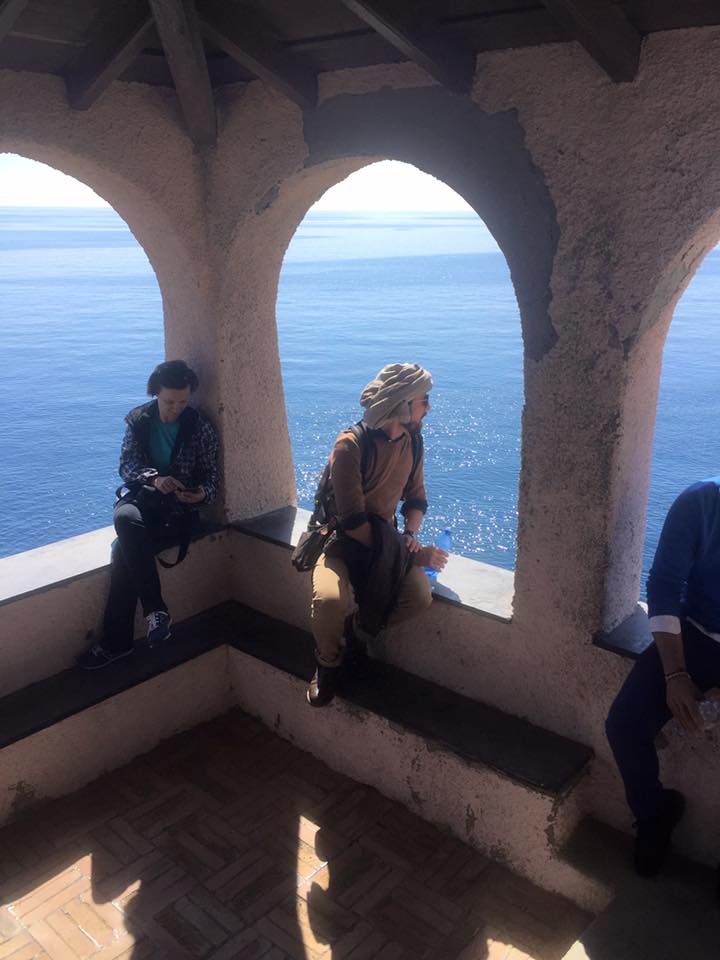 This short and sweet weekend was a personal reminder to myself and Nico of the "other" Cinque Terre, the Ligurian that everyone but a lucky insider group of people know and truly cherish. I wish I had more time to discover Levanto but luckily I've been there before and I'll be there again soon.
This has made me more than excited before our July return trip with my own family and friends from Texas. Next time I'll get to play tour guide to what is a spectacular area of Italy that deserves a little more fan fare.  Arrivederci but never goodbye.. 
…
Make sure to check out the additional posts from my fellow weekend warriors in Liguria
---
Quick Details
Where to Stay
Where to Eat 
Bonassola | Kantina, Via Risorgimento, 20 – 19011 Bonassola (Sp)
Tel 0187 813761.
fritzzanellato@gmail.com
Framura | L'Agave Enoteca con Cucina, 

Address:

Località Chiama, 1, 19014 Framura SP. 

Phone:

328 862 6222. 
What to do 
Boat ride with Marco, THE sailor of all sailors in Levanto. Rose dei Venti Boat Rental. Località La Pietra 19015 Levanto (SP). Cell.: (+39) 329 4511981
Email: rosadeiventi.levanto@alice.it
Shop or get a lesson in pesto making at  Il Laboratorio del Pesto, 

Via Dante Alighieri, 16, 19015 Levanto SP. 

Rent a bike at either Bonassola, Levanto or Framura (most hotels should offer free bikes) to explore the old Ferrovia, it's about 5 kilometers from Bonassola to Levanto.
Getting There
From Florence, the village of Bonassola is a

2 h 14 min drive

(

183.5 km

). By Train, expect to spend three hours on Regionale and Regionale Veloce with at least one change in La Spezia station (if there is an additional stop, it will be in Pisa). A one way ticket costs €15,80. 
Disclosure: Our weekend was organized by the fine folks of Officine del Levante for the Festival delle Geografie. Disclosure. We did receive complimentary accommodation at Ca Du Ferra and a meal at L'Agave. All opinions are 100% my own.