"So… how did he propose?" Always the first question that is asked when you tell people you just got engaged. People want the story, the dirty details along with the glance at the ring. I get it, I've asked myself many a time, you don't get to be 30 year's old and Texan without seeing more than your fair share of engagements. When I looked up 'best proposals in 2015' I found this video featuring a proposal that will make you either cry or wonder how much time this guy has on his hands.
Jennifer must be the best darn pizza maker that side of the Atlantic because brace yourself, the video is 15 minutes long and features a year-long effort of a guy (Dean Smith) writing various forms of 'Will you marry me' on a whiteboard that he does every single day, that's 365 to be exact, before popping the question. Dean couldn't look more adorably American if he tried, if you add the dog, the cat and grand finale as the sun rolls into a perfect Aruba sunset – you will catch my drift.
According to the Independent Uk, where I first got wind of this proposal, people's reactions were mixed. There were the 'I was moved to tears' but equally as many 'How many times is this guy brushing his teeth…'. It's a fascinating insight into culture though.
If you follow me on Facebook or Instagram, you might have gotten wind that I too am now engaged to be married (yay!). Nico or 'Frenchy' as I have often referred to him on the blog, popped the question on our anniversary and I couldn't honestly be happier. I revealed a bit about our love story in this post, which is something I wasn't sure I would ever do on the blog, but ultimately I am happy I did. To answer the question that I have explained on skype, phone, facetime, snapchat, in person and more, I'll keep the exact details to myself but I assure you it was very special and personal for us both. If you want to hear me talk about it, check out this podcast I did with my friend Rick, and fellow COSItaly member, here!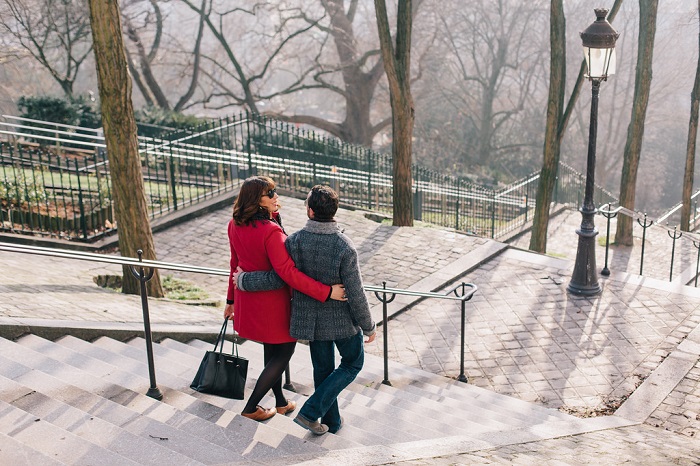 Before I came to Italy, I suppose like many other Americans, I just assumed that every man gets down on one knee when it comes 'that time'. If they choose to get married of course. After living in Europe for almost a decade it is safe to say that what is the 'norm' to me has changed. In our case, while we did speak about getting married in Italy a few times, when Nico proposed I was genuinely surprised. But it is not out of the norm in Italy for couples to skip the 'one knee – will you take my hand in marriage' and talk about this after kids, at the dinner table such as 'hey why don't we get hitched?'. In my last relationship the word 'marriage' was akin to some sort of eastern torture applicable only to those who were unlucky. It happens.
The first time I heard that, I was really appalled and thought, how utterly unromantic! But then again I come from a country that not only had incredible 15-min proposal videos that go viral on the internet, but a pretty darn high rate of divorce too. My motto now is 'do whatever feels right.'
But really. There is no 'right' or 'wrong' way to do anything. Some of the happiest, most stable couples I know never got married but are blissfully in love. Good for them.
And if you want to go crazy with your proposal, why not? Before we think that Italians never propose 'in style' well, I can assure you that is not the case. Just check out this guy in what we like to refer to in Italian as "una storia seria" (a serious relationship) who decided to get all Ryan Gosling in The Notebook on his girlfriend to ask for her hand in marriage. I was dutifully impressed.

So now that the secret is out my plan is to plan a series of posts centered around #MyTuscanWedding, in the hopes of helping to spell out the process of getting married in Italy, basically let me fumble and make mistakes and you can benefit on what 'not to do' when planning your special day.
I plan on touching on all of those dirty annoying details like just how many 'marca da bollo' (kind of like a revenue or duty stamp) you need to buy and which offices you need to visit. Already I am learning all about just how interesting, painful, it can be for two foreigners marrying in a third foreign country. I think both Nico and I are secretly masochists.
Since today's theme is all about proposals, I thought I would end this post and offer a few ideas on nice places to get 'pop the question' in Florence. There are few places more romantic than that of the playground of our poet Dante Alghieri and his beloved Beatrice. Or that of young English Lucy Honeychurch, who meets the bumbling George in E.M/ Foresters novel based in Florence, A Room with a View. 
Alternatively if you are looking for a little help, my friend Alice Cheron of the French Blog AlidiFirenze arranges one-of-a-kind proposals that would wow any future bride. She's French which means she's going to be way better at this than you. Trust me. Email her at alidifirenze2608@gmail.com.
1. San Miniato al Monte
You might have expected me to write Piazzale Michelangelo since it is the most well-known panoramic point in Florence but to truly savor the moment, I would go up a bit further to San Miniato al Monte church with an even better, less crowded, view of the city. The windy pathway surrounding the church are so dreamy, it almost physically hurts. Pack a bottle of chilled prosecco, and bring your ring boys.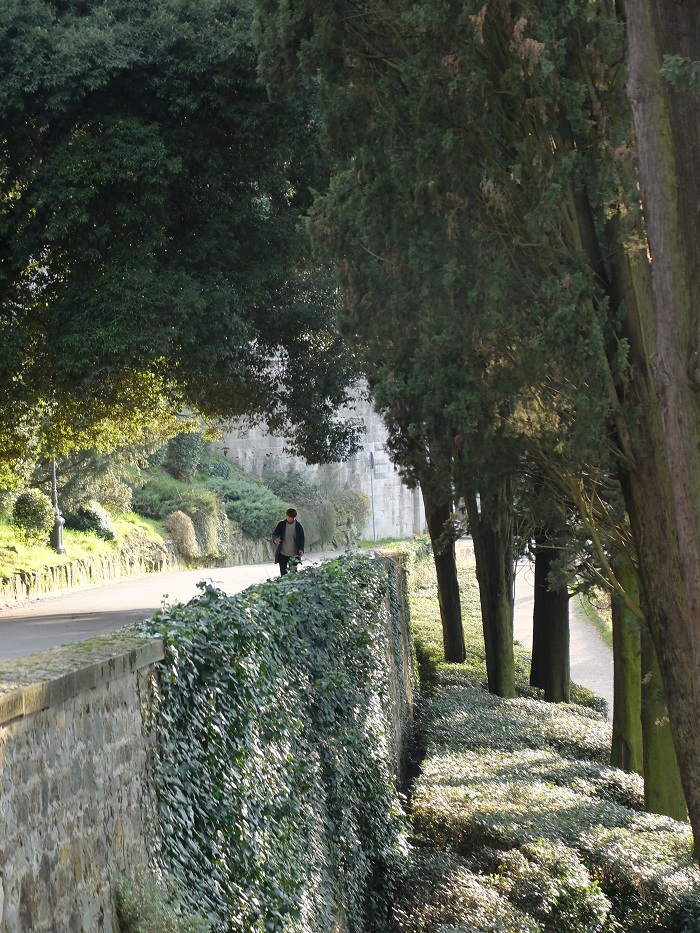 2. Loggia del Lanzi – Florence's Open Air Museum
I adore this place, the loggia dei lanzi in piazza della signoria, is essentially an outdoor sculpture gallery housing important renaissance art, and has been in existence in the city since 1382 (built by Benci di Cione and Simone di Francesco Talenti). When the Grand Duchy of Tuscany came into power, the area was used to house sculptures and serve as a political message next to Florence's seat of power. These guys knew how to show people whose boss. Today it is still open to the public and remains a gathering point for many. Every day I walk by and see young artists sketching the statues or people just enjoying a quick break from sightseeing and I personally think it is quite romantic. At night it is even more magical, with lovely music wafting through by buskers, as you gaze at the 'fake David's stoic gaze'.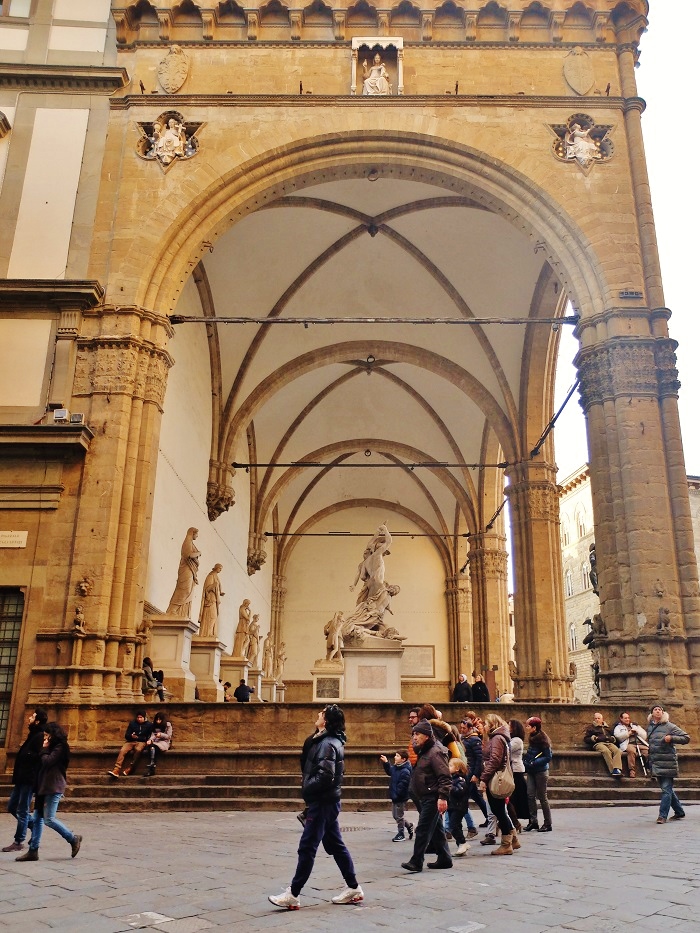 #3 The Arno River
I mean, need I say more?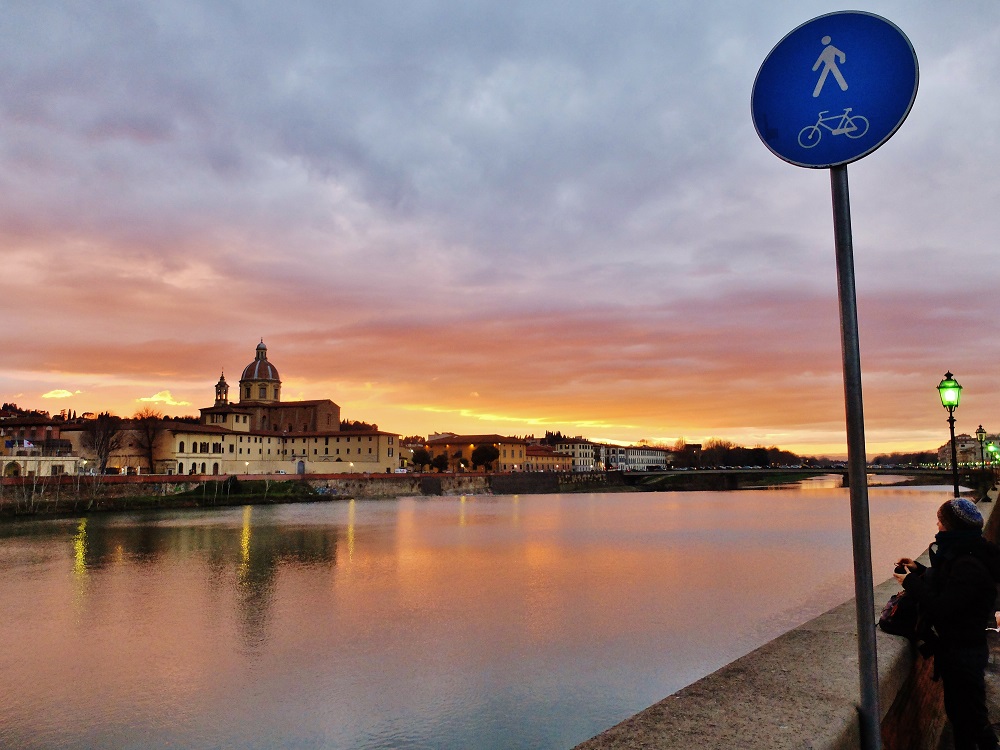 #4 The Salone dei Cinquecento at Palazzo Vecchio
One of the most spectacular rooms in the city of Florence has to be the impressive 'salone dei cinquecento' in the Palazzo Vecchio, the city's seat of power. Completed by Cronaca (1495) and decorated by Leonardo, Michelangelo and Vasari, this place was used for the assemblies of the General Council of the People. In one corner you can find the Genius of Victory sculpture by Michelangelo. Just standing in here is an experience that I recommend anyone coming to visit and I personally think it would serve well as a place to propose, Vasari and Michelangelo will be watching.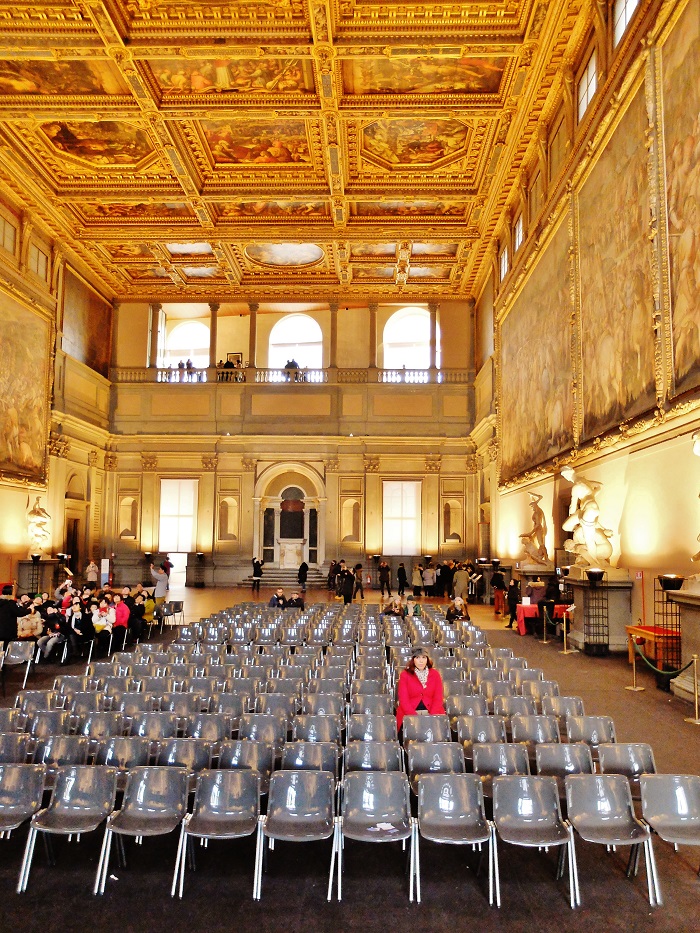 #5 On Top of One of Florence's Panoramic Terraces
As the weather warms up, the terraces on top of Florence are opening up to the public and there are quite a few to choose from. Most are located on top of hotels like Baglioni, Hotel Cavour (pictured below), Westin Excelsior, Hotel Continental, see more here. I am sure if you contact one of these hotels, they will help you plan something unique for a truly unforgettable proposal. Another wonderful choice would be Forte Belvedere, which is currently hosting a new exhibit and is open to the public, for free, until 8pm daily (excluding Mondays).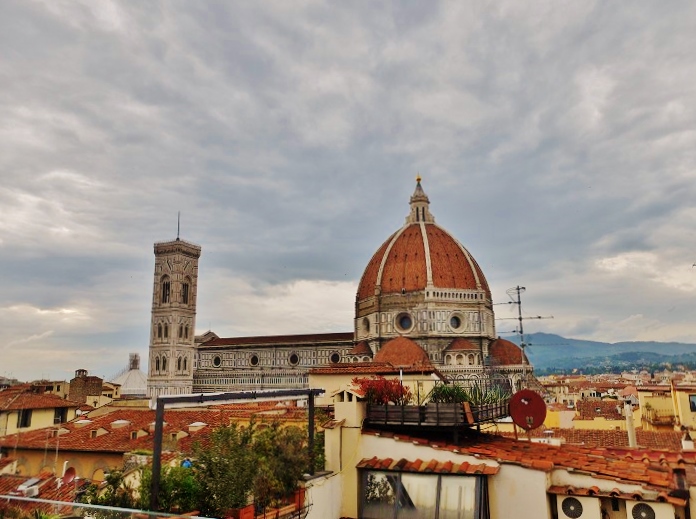 One of the best choices though would be the very romantic Villa Bardini, which has a stunning panoramic terrace overlooking the city and also now has a really fabulous restaurant, La Leggenda dei Frati, where you can have lunch/dinner after. I am really eager to try this place as my friend Megan has given it a rave review, located on costa san giorgio 6. 
#6 The Torrigiani garden
The largest privately-owned garden within city limits in Europe covering 17 acres, the giardino torrigiani is an incredibly beautiful place located in the oltrarno area of the city, still run by the Torrigiani families. I love this place, it was designed at the height of the romantic movement in the early 19th century. They also can host private events and though you need to make a reservation for a tour, I am sure if you tell them you plan on popping the question, perhaps they can arrange a special tour ending at a really romantic corner where a bottle of champagne can be waiting. It doesn't get much more ethereal than here.
Torrigiani Gardens
Via de' Serragli, 144
Florence
Tel. +39 055 22 4527
Visits by reservation only
www.giardinotorrigiani.it, email info@giardinotorrigiani.it.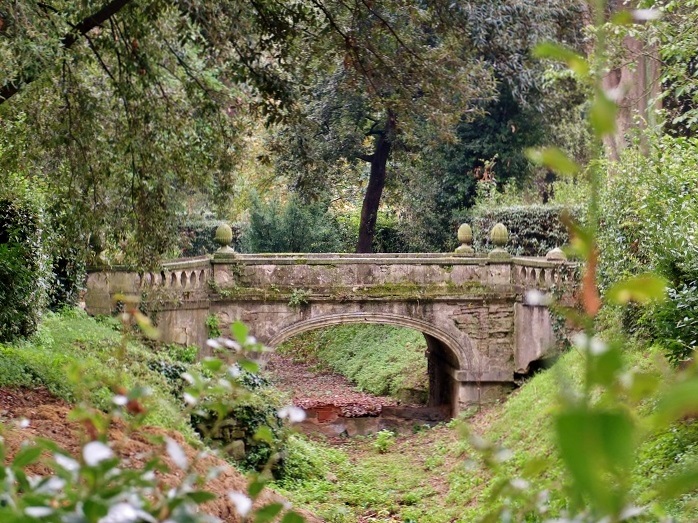 I hope you enjoyed this first #MyTuscanWedding post, follow the fun on instagram and facebook and soon to come, a post on the red-tape glory we are currently going through.