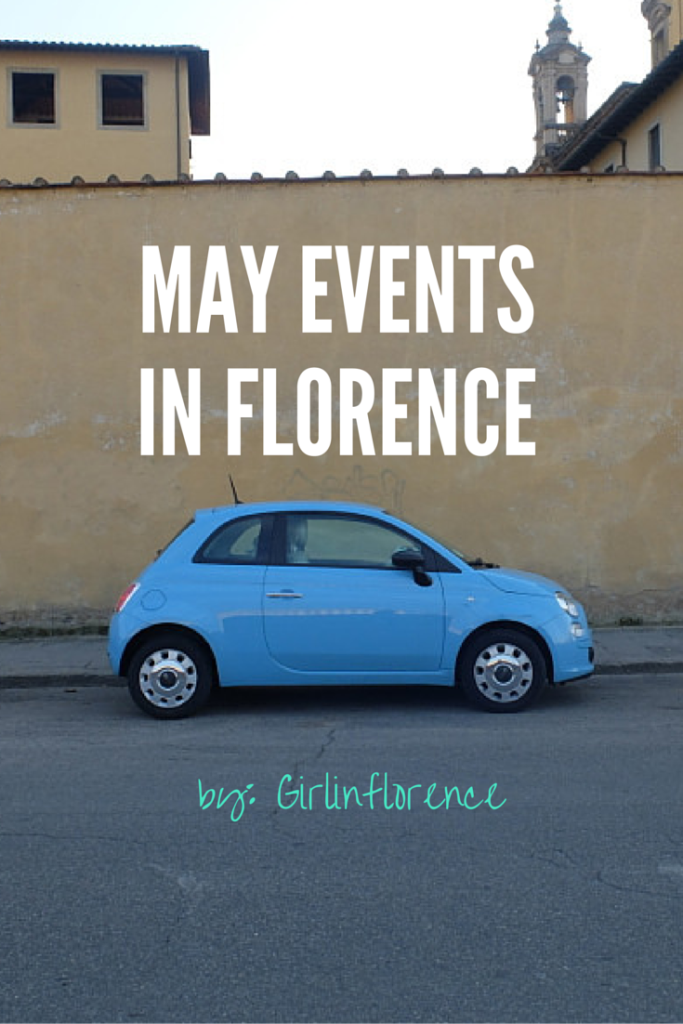 Let's be honest here, there is just something about Mary uh the month of May. We're all sick of still wearing our jackets and boots and are dying to whip out the newly purchased sandals and flats but it's a bit too soon. There are so many events this May in Florence I almost didn't know where to start. First of all May 1, today, is a national holiday but instead of being stuck at home we have so many options, gelato fair? artisan craft fair? flower garden? It never ends does it but I love how April ends with a literal BANG* after 'notte bianca' on the 30th while May rolls sweetly in, mainly because we get to sleep late. But instead I reckon this will be a month I will be constantly updating as you guys send me more listings on fun happenings around town (thank you!).
Gelato Fair! | 'Gelato Festival', Until May 3rd (12 – midnight) at Piazzale Michelangelo
The people's favorite festival of gelato and more gelato is currently happening on piazzale michelangelo. I haven't yet been but I assure you that I have been drooling over everyone's photos from this fun event. Plenty of artisan gelato makers will be there along with a fun line-up of events you can see here. Since May 1 is a holiday, this would be the perfect activity to walk off lunch and end on a sweeter note. You can easily walk from the san niccolo neighborhood otherwise take the Ataf bus 13 and get off at  Il David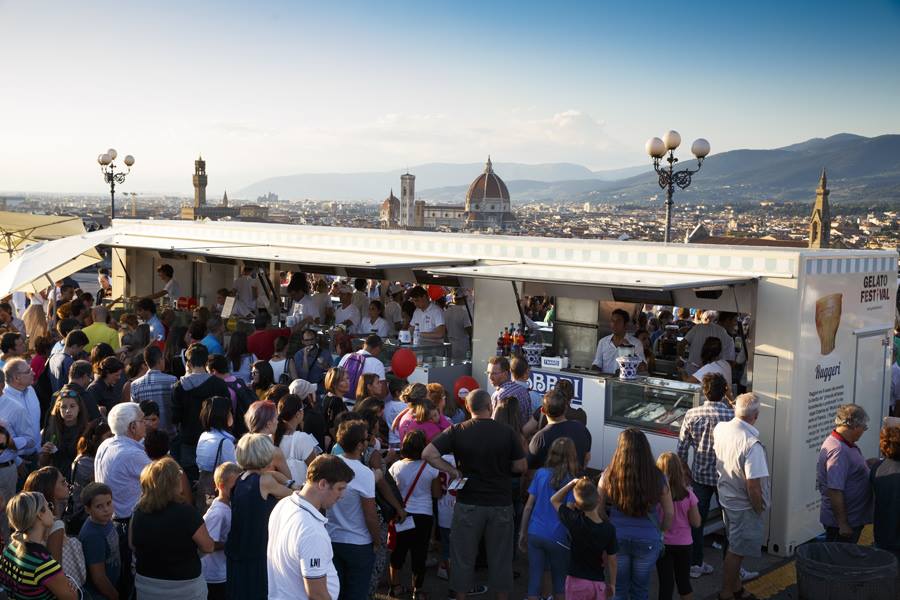 Art | 'First Free Sundays' all over Florence, May 3rd
First free Sundays is something I have been including in every monthly lineup because how amazing is it that in a city with so many museums, they offer at least one day where you can visit some of the most important places in town, for free. After May day holiday and #nottebiancafirenze you can head out this Sunday for a little art & culture, I recommend visiting lesser-known but incredible places like the Bargello Museum, Palazzo Vecchio and the Brancacci Chapel  near piazza della carmine. More info can be found here on which museums are free and open.
Craft Fair | 'Mostra Internazionale dell'Artigianato' 2015, Until May 3rd, at the Fortezza da Basso
In my April lineup of events, this cool fair lasts until May 3rd and features arts & crafts from all over the world. As you can imagine, the 'food' section is always my favorite so it tends to be a little dangerous since we end up coming home with all sorts of stuff. Bad ofr the wallet, good for soul, head over and check it out! More info here. Open daily from 10am to 10.30pm.
Exhibit | Magnificent Firenze, May 4th until Oct 31 at the Palazzo Vecchio
Check out the magnificent history of the period that changed forever the perception of Beauty in the world through the Renaissance, cool exhibit at the Palazzo Vecchio narrated by Andrea Bocelli. website.
Aperitivo | 'Are you talking to me?' Language exchange/drink at Frigolabo, May 7th (7-10pm)
Thanks to a blog reader, they sent me this event that they thought I would like and yes they were right. I love the idea of international meetups in all sorts of languages and this is exactly what is happening in a special language exchange aperitivo in a cool place on via della Chiesa. 10 euros (includes aperitivo) reserve your spot  [email protected]. See more details here. 
Culture | Fabbrica Europa, May 7 – June/July? Stazione Leopolda
Interesting event combining Avantgarde artists and performers who create performances and artworks in a former station (stazione leopolda). For tickets and info. address: Viale Fratelli Rosselli, 5
Craft Fair | 'Artigianato e Palazzo' May 14-17th, Corsini palace gardens, 10am until 9pm.
One of the best craft fairs in town is back, in the stunning gardens of Corsini palace in Florence. It's a cultivated affair, with some of the best master artisans around town, stationed in the garden to 'live work' while people browse the goods.  address: via della Scala 115 (in porta al prato neighborhood – close to the train station). website. €8, over 65 years €6, from 7 pm onwards every day free entry.
Poetry | 'Dante Day' May 14th, at Piazza Santa Croce, 10am.
If you don't know about Dante Alghieri, he was a renowned and beloved poet, also considered to be the founder of the modern Italian language and literature. Think Dante's Inferno which was so popular Ron Howard is currently filming the Dan Brown version in Florence at this very moment! This year celebrates 750 years of our beloved man of words with events under the hashtag #Dante750. This morning in piazza santa croce will kick off the fun via poetry, flag throwers and perhaps a little hug to Dante's statue which has gotten a little more attention than it ever expected these past few years ;-). More info via The Florentine.
Art & Outdoors | 'Art in the Park', May 16th, 10am, at Stibbert Park.
Thanks to the lovely Bella who sent me the info for this interesting event. Artists of every age/type/ level is invited to work their magic in the serene location of one of my favorite parks in the city, that of Stibbert museum. In fact you can take a look at this album on facebook here to get an idea of what it's like. BYOB with (materials) and make your own studio.The event is free and encourage anyone and everyone to attend but keep in mind that booking is required by email: [email protected]. where? via federigo stibbert 26, Florence. Take bus number 4 towards Cappuccini from the main train station "Firenze Santa Maria Novella (SMN)," and get off at bus stop "Gioia".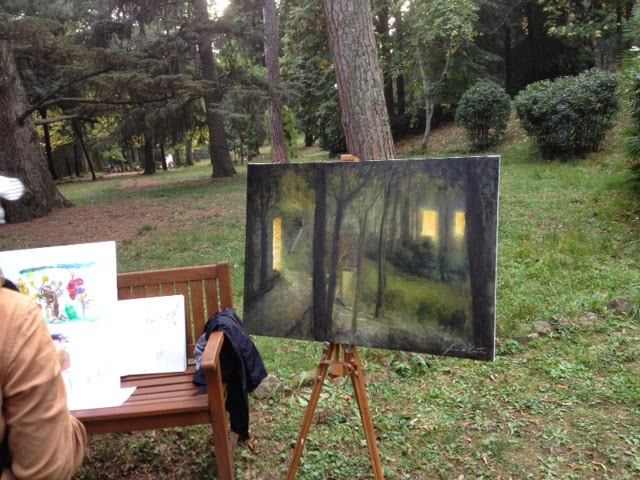 Art & Culture | 'Amico Museo' from May 16th – June 2nd, all around Tuscany.
An annual event, Amico Museo offers the public a chance to attend special events in many different locations, including a 'night at the museum' extended hour program (9pm-11pm) on May 16th. This year's theme is centered around a sustainable society, together with Expo 2015 in Milan. Look up the action on twitter by searching  #amicomuseo and their dedicated facebook page.
Festival | 'Pausa Caffè Festival', May 20th – 22nd (10am) in piazza santa maria novella.
My prayers have been answered, a new festival is in town and it is all about the love for Italian coffee (that is espresso to you guys). Head over to the piazza to see baristas whipping up all sorts of caffeinated concoctions (including cappuccino art – you don't have to go to New's cafe!). website.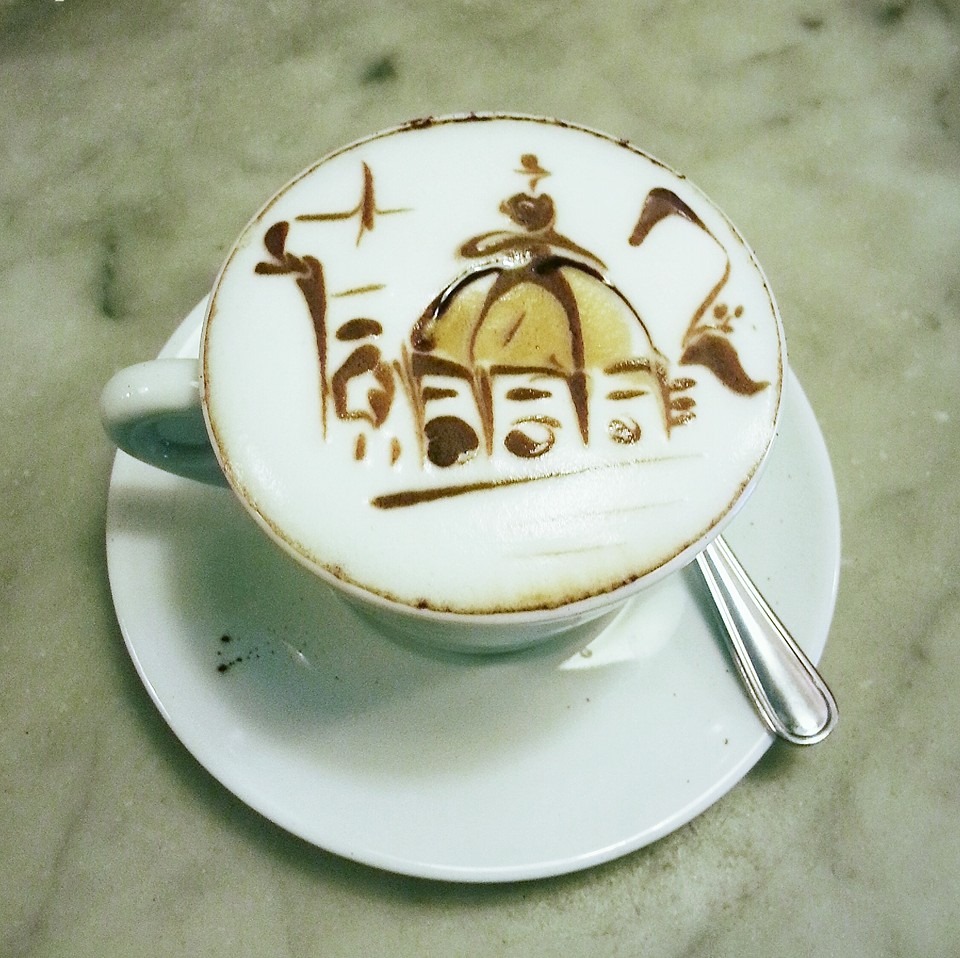 Block Party | Borgo Ognissanti is having a party! May 23, 11am until 10pm.
The last time I attended a Florence block party it was hosted on via romana and it was really fun. Expect this dynamic and diverse street to be open to all (with a price tag of 8 euros which includes tastings and wine (yes). Children under six eat free. Also make sure to visit the Ghirlandaio Last Supper fresco at the Ognissanti church which is a site to see (from 9:30am – noon). During the event, funds will be donated for the reconstruction of a stone low relief of the Madonna, which fell from the San Giovanni di Dio building on April 17. More info here.
Marathon | 5K ' The Color Run', May 23 at Cascine Park
I am a huge fan of the 'color fun' and I don't even like to jog. I think it's primarily because runners are expected to don white clothes and be doused with colorful powders by happy spectators. Can you imagine what that must be like? In order to register, head to Register at Universo Sport at piazza del Duomo. More info here.
Art | 'Human' at Forte di Belvedere in Florence, Lasts until September 27th.
The forte del belvedere, one of the best panoramic points of the city, has now reopened. This summer's exhibit is titled' Human' by British sculptor Anthony Gormley, who chose this spot in Florence to display his wonderful works. He explores the intertwined world of anatomy, space and art. Sculptures are positioned throughout the interior and courtyards to occupy every part of the Forte, positioned to resonate with the building's scale and mass. Meant to make you think, visiting the exhibit is free until 8pm. Read more about Anthony and his vision via this wonderful blog post by Alexandra aka Arttrav. address: via di San Leonardo 1, call  +39 055/2768558 for more info.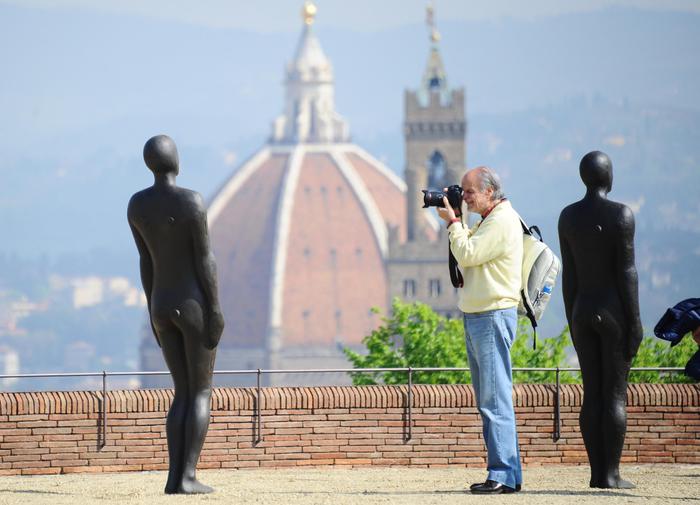 Flowers | Iris Garden, Until May 20th, Viale dei Colli and Piazzale Michelangelo
I adore a little 'flower power' so before it's too late (because Iris flowers have a short shelf life) head over to the gardens (the first or second week of May) to see all of the wonderful varieties up close and personal. Also the iris flower has a special meaning to the city of Florence, in fact it is the city's flower (think giglio) and there isa yearly competition on the best 'buds'. Free to go, it is open 10 – 12:30 and 3 – 7 everyday from April 25 – May 20.
Festival | Florence Design Week, May 27th – May 31st. Various Locations
The 6th edition of this fun festival celebrating design. Sustainability, smart cities, eco-tourism and luxury design are the key words of thus year's festival. Facebook. Official website. Events take place all over the city. My top picks are from the Creative People of Florence. Check out the full program and map.
'White Garage', international artists feature their work with a cocktail reception at 6pm – 9pm, Via Guelfa, 114, on May 28th hosted by The Creative People in Florence.
Officine Nora: Souvenir /Aperitivo| May 28, 7:00 pm – 9:00 pm, address: Via dei Preti. The public is invited to participate in and become a part of the creation of an object or a piece of jewelry that holds memories of both the evening and of Florence itself.
Open Studio: Anna Rose, Cadia Romano, Olga Makarova, check out this living installation produced in collaboration with jewelry designer Cadia Romano and photographer Olga Makarova, there will be a  photoshoot, live performance and reception. May 30th, 5-7pm, via dei fossi 4.
Sara Amrhein Firenze, Visual/Store Display Design – Fashion show in collaboration with designer Florien Becking "Be the Model". There will be a  video projection and Cocktail reception. May 30, 2015 at 7:00 pm – 9:00 pm, address: Via di Mezzo, 6, 50121 Firenze, Italy
Hybrid : Ibrido Finissage. La Corte Arte Contemporanea: Hybrid : Ibrido Closing Party. Aperitivo Group exhibition of a selected group of Creative People in Florence members, including photography, projection, video, sculpture, and art objects. May 31, 2015 at 6:00 pm – 9:00 pm, address: Via Dè Coverelli, 50125 Firenze, Italy