This week's local I love is a new friend and someone whose way of living is something I can truly respect. Nardia Plumridge is the brains behind website 'Lost in Florence' which is all about introducing off-the-beaten-path finds in the city we both love so much. We have gone on a few adventures together visiting museums, stores fueled with coffee or prosecco and I have to say, she is a pretty cool chick. In her words "I am a writer, dreamer and lover of adventure; Founder of Lost In Florence, an alternative travel guide to the Renaissance capital focusing on chic, boutique, hidden and unique venues in the city. I love getting 'lost' because this is when the best adventures usually happen. I adore turning down an unknown corner to see what I can discover and am always hungry for my next meal too. Based in Florence, Italy, with my heart in many other places too." Let's find out a little more about this Australian 'Fiorentina' whose name sounds a bit like a movie star.
Introducing:
Name: Nardia Plumridge
Nationality: Australian
Profession: Writer & Founder of Lost In Florence
Favorite drink: Campari Spritz
How long have you lived in Florence and where are you from originally?
I grew up on the west coast of Australia however I've been living in Europe my whole adult life with trips to Italy regularly for the past 14 years. It was 4 years ago I decided to make Italy my home. After years of loving Florence and visiting often, she told me I had to stay. And who can resist such an offer?
I adore that you have such a personal relationship with the city of Florence, she even tells you what to do! ;-). What brought you to Botticelli's wonderland and why did you decide to stay?
The first time I came to Florence I was with my parents and sister, we were doing The Grand Tour and I adored Europe but had a special love for Florence. By default we were in Florence for my 15th birthday, I still remember that night and a feeling I would be back one day for a summer. Summer meant three months, which I eventually did in 2010 and when I decided to stay, for good.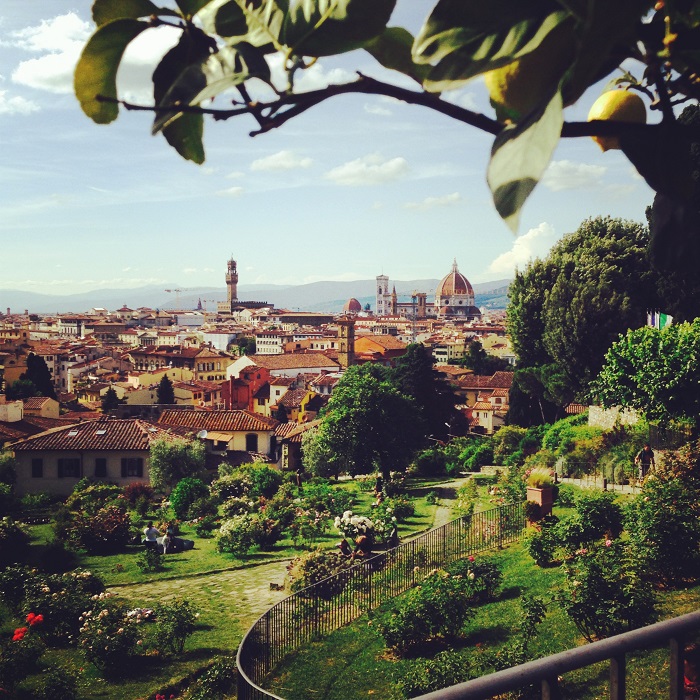 What are you up to in Florence? Work, daily life, passions?
My daily life is always different but generally involves meeting with contacts, discovering new venues, organising photo shoots of new places for Lost In Florence. There is always coffee involved too! My work is my passion, I feel grateful I can honestly say this, and each day is an adventure. In Florence you meet the most wonderfully random and interesting people – just yesterday I met a fellow expat living here who invited me to his other home, a castle in Ireland. Like you do. Florence constantly surprises.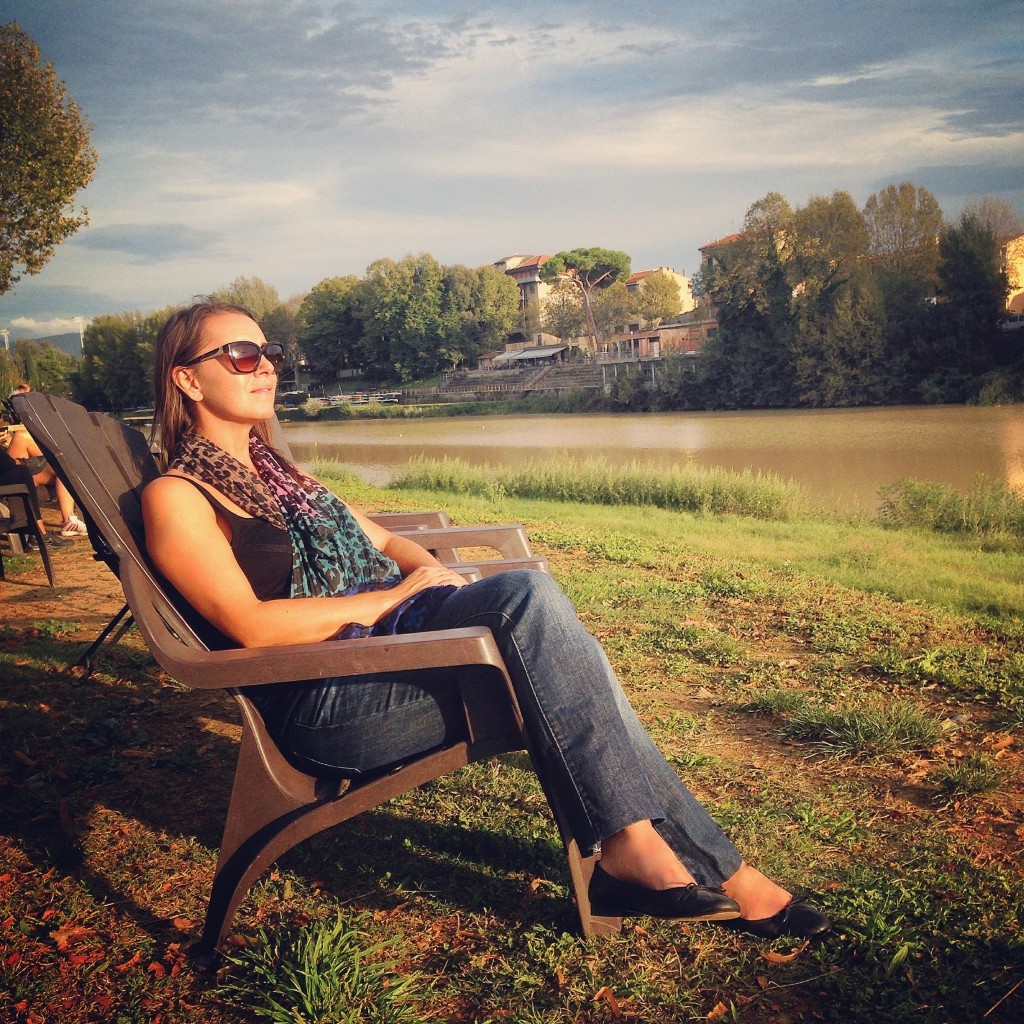 What annoys you about Florence? Tell me the truth!
Not much to be honest, I find the beauty in most things though my only gripe would be the big buses; you know the ones that almost swipe you when you are on the sidewalk. The rest of the city's eccentricities I find part of Florence's charm. I don't feel you move to another country to complain about it. Make the most of why you were drawn here in the first place.
Those buses can be dangerous.. Do you think life in Italy is for everyone? Why does it work for you?
For everyone, absolutely not, Florence can be a very transient city, I've seen many people come and go over the years. At first life is seen through rose-tinted glasses making everything look like a Turner painting then the cracks appear. Like any city, and in life, there are good and bad moments, so you have to be positive and persevere. I am constantly inspired by the city and its' people, so Italy works for my character and passions.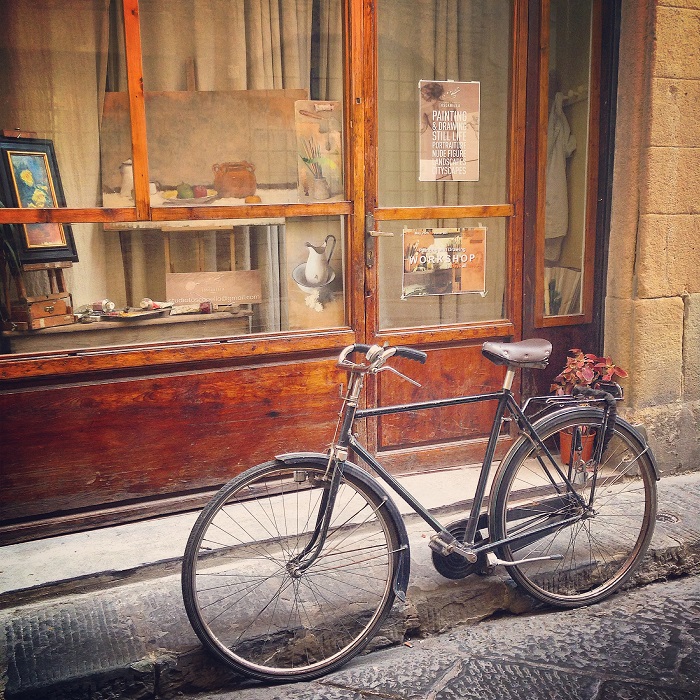 What advice would you give a newbie?
Learn Italian, make friends outside the expat community (as well as within), go to local bars vs. the expat spots, buy a bike and a VERY good lock, don't wear heels (cobblestones and stilettos don't mix), get to know your local barista…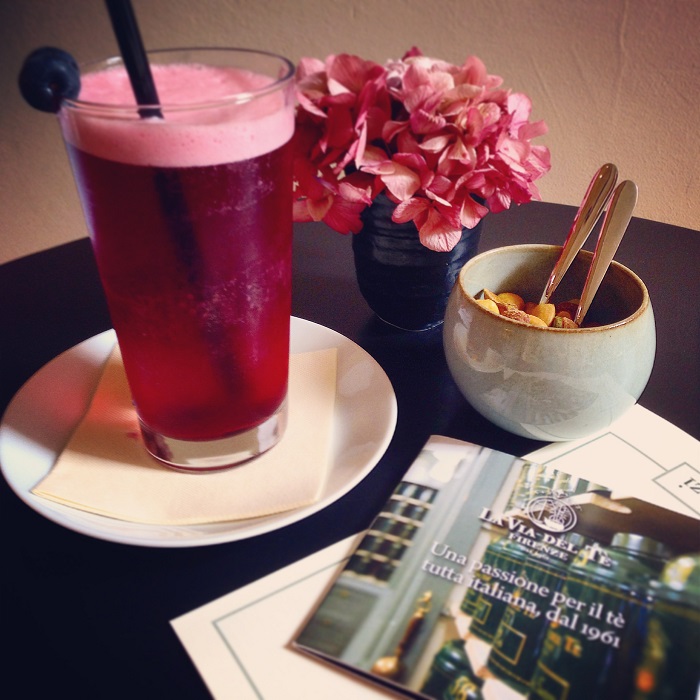 Three finds/places everyone should know about in Florence?
I love the studios of Florence so would say Galleria Romanelli on Borgo San Frediano (go say hi to Raffa and tell him I sent you – www.raffaelloromanelli.com), then pop to the silk factory near by, Antico Setificio (you need to book in advance but it's worth it – www.anticosetificiofiorentino.com) before visiting the divine Betty Soldi on via Maggio at & Company (http://andcompanyshop.com) and ask her about her new venture, SoprArno. There are so many, three isn't enough, but to begin… and they are all near each other in Oltrarno, so a good excuse to head south of the Arno.
Your website, Lost in Florence, helps people see a different side to the city, what inspired you to launch the site and create these (very awesome) studio events?
The inspiration for Lost In came from travelling a lot myself and wanting to find small, unique places to stay or visit. The internet is overwhelmed with information, to the point of confusion, and I wanted to find one place showcasing curated authentic spaces. I love hotels with 10 rooms or a shop that makes it's own products. Most travel guides are so generic these days, and many written by people who don't even live in that city, so I felt there could be desire for a website offering clear, bespoke information on chic, unique places to discover in a city. That's how Lost In was born, and it made sense to start off in my city, Florence. But in the future it could grow…Lost In London, Lost In Paris…etc.… I think people these days want to get 'lost' when they travel and see the authentic side to the city they are visiting. I know I do.
The studio events came out of meeting great artisans who didn't initially fit into the Wine, Dine, Fine categories of the website. Many don't have shop fronts you see. So I though, why not bring the people to their studios? Now I run fun and informal workshops where you can create something to take home (bracelet, bag, plate painting) and Open Studio Weekend was, literally, opening the doors of such places to the public over a weekend. It was a huge success so I'm planning on doing it again in the future.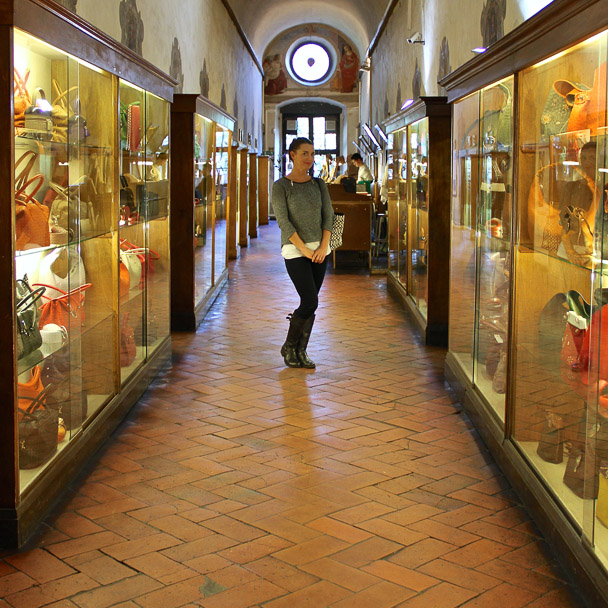 It was awesome Nardia, I really enjoyed getting to know businesses I've never heard of and passed by on many occasions. What's the oddest thing you have seen/experienced in Italy?
The singing opera singer of Santo Spirito (who I recently met for the first time, her name is Serina), dogs in bike baskets is a normal scene here when I cycle down a street, my local cobbler (shoe fixer) who after one boot repair now embraces me in the street every time I see him. It's very kind but also kind of unnerving… I haven't had any shoes fixed by him of late.
HA, I had a cobbler who did the same, near Sant'Ambrogio? What can you do here and nowhere else, what inspired you?
As clichéd as it sounds my writing and life is inspired by Florence, it's hard to explain to someone who hasn't had the same feeling. When I am back in Australia, as much as I adore seeing family and having beach time, my lust for life is fed in Europe and particularly Italy. Every time I ride over Ponte alle Grazie, I look down the Arno towards Ponte Vecchio and have a 'moment' and think, holy crap I live in Florence! Then I smile and cycle on, realising this little dreamer from Australia has come a long way. Literally.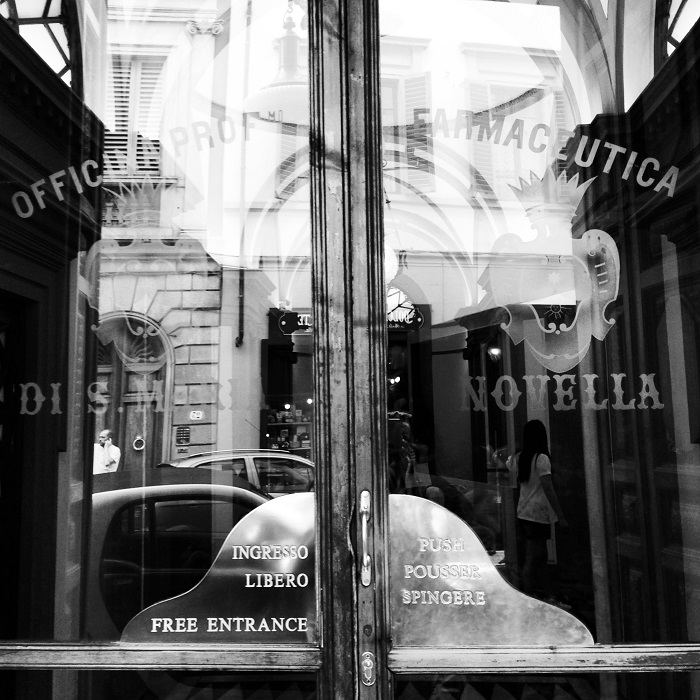 How did you make friends and assimilate, was it difficult?
I was fortunate as I had my guardian angel, a London friend called Sarah who is half Italian and had lived in Florence for a year before I arrived in 2010. She put me touch with her friends here, so I had people to meet and take aperitivo with. At first that's all I thought it would be, one drink and some light chat. But these people where also my kind of people and I developed strong friendships very quickly. Dinner invites followed and then you meet more people. I was lucky to integrate very quickly and have a true reflection of life in Florence. Dinner party invitations are the way to go.
I agree with you there! Florence is full of incredible food, what is your favorite dish and foodie hideaway?
Wow, that's like asking a mother to pick her favourite child…I love it all, depending on my mood. Now it's almost truffle season so I am excited to hit San Miniato festival in November (I urge all those near to also go, it's incredible and wonderfully organised). If in Florence I love the team behind Il Santo Bevitore and their offshoots, Il Santino and S.Forno. Keeping traditional Italian food alive but with a modern twist.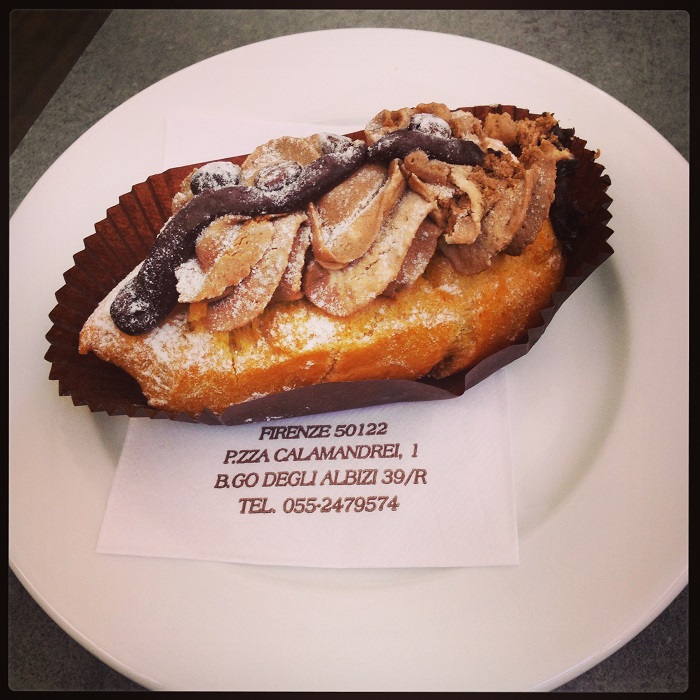 If you had to do it again (start a new life abroad) would you and why?
Absolutely. The best thing I have ever done is follow my instinct and face the fear (we all have this, asking if our choices are the right thing to do). I miss my family, that's the only downside, however you need to be true to who you are and the life you want to live. Have a dream? Go for it! I'm not saying the path will be well-worn and easy but at least you are walking forward. I encourage that; turn down the unexpected corner and walk that street, metaphorically speaking in your own life, and also if simply discovering a new city. Get 'lost' and see what you can truly discover, both in life and travels.
If you had to make up a tagline for the city – what would it be? Be creative!
"Behind the old Renaissance facade is a city bursting with new adventure"
I feel this is true. Florence is having its own renaissance at the moment with so many innovative places to experience. Get here and find out for yourself.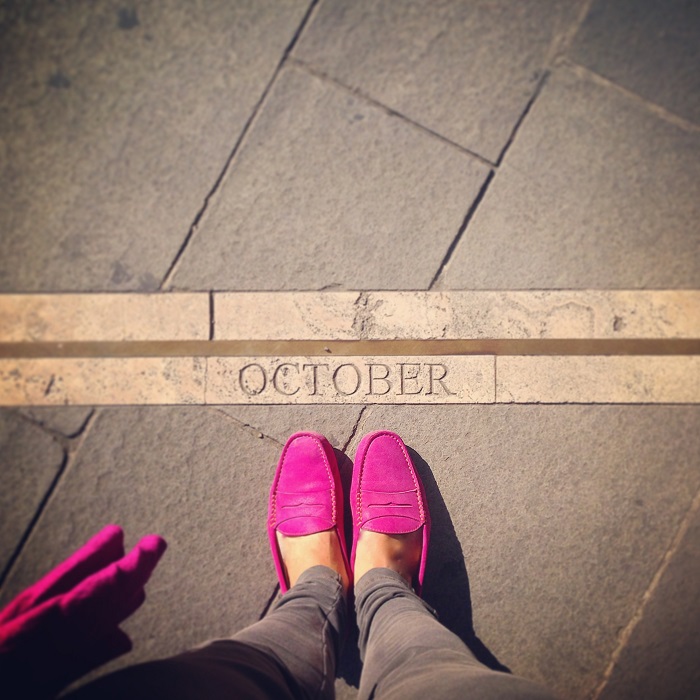 ---
Connect with Nardia via Lost in Florence or social, Facebook, Twitter, Instagram or Pinterest
Check out Nardia's 'Lost in Florence' studio weekend (which I wrote about here) on video, the music is enough to make you book flights to Florence, so charming!