I am always curious to see what's new around the incredibly diverse country we call Italy, which is why I really wanted to write a post about what's new this year around the boot. In addition to my monthly events post, hopefully this will help the way people plan their 2015 vacation with a bit more awareness of all the innovative new offerings there is to offer. Also because I tend to forget everything, writing it down helps me remember better. Hence we all win with this post.
In Florence, it always feels a little exciting. Last year they opened the new floor above the historical 'Mercato Centrale' which is more or less a fancy food court that everyone should really visit. Great way to be introduced to local food. Plus it's open seven days a week – a rarity in a country that still embraces a 'pausa' or Monday closures. Plus we have the brand new Museo 900, a museum dedicated to works from the twentieth century. Opened last summer in piazza santa maria novella, read more here.
Contemporary art deserved its place in the city and it finally has it so I say give it chance when you're a bit overwhelmed with all the Renaissance art that Florence has to offer (plus the ventilation system in the Uffizi always makes me a little dizzy).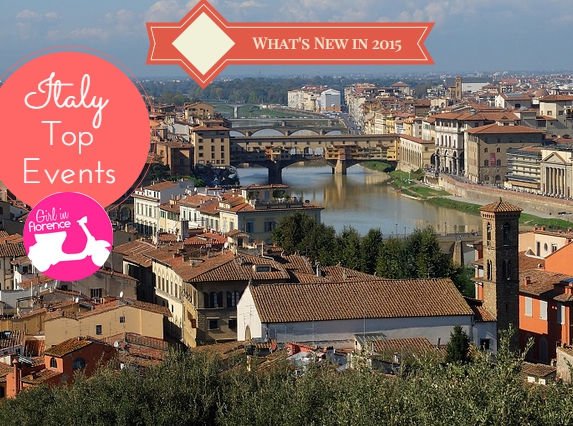 Milan: Expo 2015 Madness
Milan is one of those 'love it or hate it' cities, a bit like Los Angeles or Miami (both of which I actually really like). Plenty of people work there, they have fashionistas brimming in every hipster bar but you hate the traffic and high rents – plus smog? Well in 2015, you might want to make Milano a stop on your Italy trip because of the very exciting trade fair for the world which is sure to make the city a really exciting place. And don't listen to me, it  recently got the top spot in a recent article ' 52 Places To Go In 2015' by the NY Times.
The Expo will be running from May 1 to October 31, 2015, and will host over 130 participants for its 184 days (hopefully me too)!. This giant exhibition site, covering one million square meters, is expected to welcome over 20 million visitors. The theme is 'Feeding the Planet, Energy for Life'. Visitors will get the chance to discover what will feel like an old Roman city, trying new foods and wandering lively streets, full of performers. Discover more via the official website. Price for one adult (one day) is 32.00€.
If you are wondering what IS a world expo (I admitted I was a little confused too). The World Expos are international exhibitions hosted every five years from a different country in the world. Their aim is to promote industrial and technological progress world–wide, this year being Milan.
Cool events during the expo: 
May 2nd 2015: Leonardo in Milan, a special exhibition of Leonardo da Vinci's work during his 25 years spent in Milan.
Tour de France: this time the famous cycle race  is said to start in Milan which is exciting for everyone!
Fashion Night Out! The city of Milan will be turning on its shop window lights on the night of September 16 this 2015 to announce Fashion Week! According to Expo2015.com "Over six hundred stores will remain open until 23.30 and there will be cocktail parties and DJ sets from Via Montenapoleone to Via Manzoni, from Via della Spiga to Corso Venezia, from Corso Vittorio Emanuele to Corso Genova, and on to the whole of the Brera district and Corso Como. And for the first time, thanks to the "Corso Buenos Aires Shopping District" Vogue Fashion's Night Out will also include Corso Buenos Aires." Exciting and always a great time.

New Art To Make You Feel Smart
Ok I admit I sort of used that title because it has a nice 'ring' to it but there is a lot to look forward to in the art world this 2015. I am becoming more and more excited about new exhibits all over Italy and here are a few highlights of what's going on this year – and what you really shouldn't miss.
Florence
At the Uffizi Gallery check out the exhibit by Gherardo delle Notti. Most bizarre paintings and merry suppers. Running from February 10 – May 24th.10 February – 24 May.
At the Bargello Museum, an interesting exhibit is 'The Middle Ages on the Road' running from March 20 – June 21 marking the 150th anniversary of Florence as the capital of Italy.
There are many more worthy exhibits that I could add but Alexandra from Arttrav has whipped up this article detailing the best of 2015 in Florence when it comes to exhibits, or check out this top art exhibits of 2015 on The Florentine.
The New Museum next to Florence's Duomo, the upgraded Grande Museo del Duomo di Firenze, is underway and set to be open later this year in late October of 2015. You can read more about it here, but I will be very interested to visit these 25 rooms and works by Donatello.
Did you know that directly under the Palazzo Vecchio lies an ancient Roman Theatre of Florentia, capable of seating almost a 1,000 spectators? I have yet to visit myself yet as of last year you can now visit this archaeological area, which is part of the Palazzo Vecchio Museum ticket. Leila from Tuscany Art's wrote a wonderful article about it here, and I promise to go and cover it myself soon!
Venice
Venice Biennale's 56th International Art Exhibition is the biggest deal of them all, to be held May 9, 2015 until November 22, 2015. It will be curated by Nigeria-born Okwui Enwezor, the director of Munich's Haus der Kunst art museum. You can read news and await the list of artist's exhibiting here and they even have a special 'card' which gains you access to many of the events.
The eclectic Peggy Guggenheim Collection includes modernist and surrealist art, including major works by Picasso, Magritte, Max Ernst collected by Peggy and her husband and housed in the 18th-century Palazzo Venier dei Leoni on the Grand Canal. Make sure to visit the gardens and the wonderful museum shop. Address: Dorsoduro 704, Fondamenta Venier dei Leoni, 30123. Get there: Vaporetto stop Accademia or Salute. Opening times: Mon, Wed-Sun, 10am-6pm, 14 euros for an adult.
A must-see during the warmer months is Fondazione Vedova in a former salt warehouse overlooking the Giudecca canal which was recently renovated. Come here for the cool vibe, and to see the art of 20th-century Venetian artist Emilio Vedova as well as temporary exhibits. Address: Dorsoduro 46, Fondamenta Zattere ai Saloni, 30123. Get there via Vaporetto stop Zattere or Salute. Open April to Late November. Website
Want to see more Venetian exhibits in 2015, check out this article listing all of the best options via Telegraph travel.
Pisa
Visit the city known for much more than just a leaning tower and stop at the Palazzo Blu, which always hosts wonderful exhibits. This time you can explore the art of  Modigliani in Palazzo Blu the 15 of February "Amedeo Modigliani et ses amis", read more about the exhibit here.
Siena
Great for lovers of Byzatine art, the Santa Maria della Scala museum is open after an extensive renovation. They will boast a new section covering the history of Siena. Plus you can check out some of the most ancient Byzantine reliquaries in existence, many made of gold, silver, and precious stones. Website.
Rome
"Da Guercino a Carvaggio"  Sir Denis Mahon and Italian art of the XVII-th century. Organised to celebrate the 100th birthday of art connoisseur Denis with paintings that accompanied his life from Guercino to Caravaggio and Poussin. At the Palazzo Barberini, Via delle Quattro Fontane, 13, RM Rome, 00186. Running until February 8th, 2015. Website.
'The Future of Food' at the Palazzo delle Esposizioni by National Geographic Italia. This exhibition will display over 90 photographs taken throughout the world by the magazine's leading professionals as well as a series of graphics and texts that shed light on the various problems associated with the future of food. Until March 2015. Address: Via Nazionale, 194. Full price € 12.50 – reduced price € 10.00. Opening: Tue-Sun 10am-8pm, Fri-Sat 10am-10.30pm. More info: palazzoesposizioni.it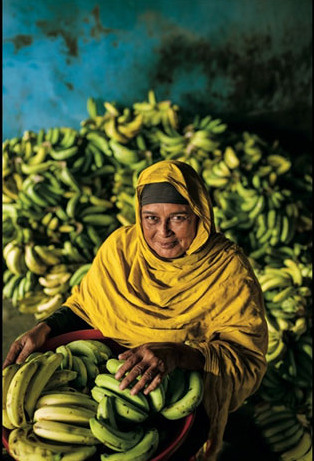 Bolzano
Visit the Iceman and some other goodies!  The special exhibit Frozen Stories – Discoveries in the Alpine glaciers has been extended until January 2016.  This is an exhibition of rare and in some cases only recently discovered finds from the glacier regions of the Alps, some of them appearing in public for the first time .Opening times: Tuesday to Sunday 10 a.m. to 6 p.m. More info.
Free First Sundays – Hallelujah!
A very big deal and hot topic at the moment is the new 'free first Sundays' of state museums and archaeological sites announced by Minister of Culture Italian, Dario Franceschini with regards to all over Italy, set to apply by July 1st to 'let it be free' the first Sunday of every month. Previously this was a privilege held only by city residents but now it shall apply to anyone and everyone. In Florence this includes the Uffizi Gallery, the Gallery Academy and the Medici Chapels. Alternatively, on Friday's there will extending hours for many major museums, until 10pm for example at the Uffizi. See a list of state museums here by region.
Also if you are looking for awesome January events all over Italy, read this article in ITALY Magazine, there is a balloon festival in the Dolomites that sounds just delightful as well as the start of the Venice carnival this 2015!
For awesome art exhibits around Europe and the world worth checking out, read this post by the wonderful Jenna of This Is My Happiness Blog where she lets us know the top 8 exhibits she wants to visit this 2015.
Visiting Tuscany or Italy? Explore Off-The-Beaten-Path Locations
As travelers, though we all wish we could throw away out guidebooks and let the wind take us wherever we feel, that's a whole lot more romantic than the reality of being stuck on a non-paved road in Val D'Orcia. And running into a wild boar, yes that really did happen to me.
I always advise people, have a loose plan but be open to travel deviations – you may realize that a super famous place that everyone else touts isn't really your thing. While you may think you need to visit places like San Gimignano and Pienza (which don't get me wrong, are gorgeous), guess what, there are a lot of other really interesting areas of Tuscany worth exploring too.
For example, what about Carrara? I visited last year with a group of bloggers and fell in love with 'Marble Land'. Close to the seaside and mountains strategically it's a fantastic place to base and there is plenty to see (and eat) there too. You'll be a 'lard lover' in no time!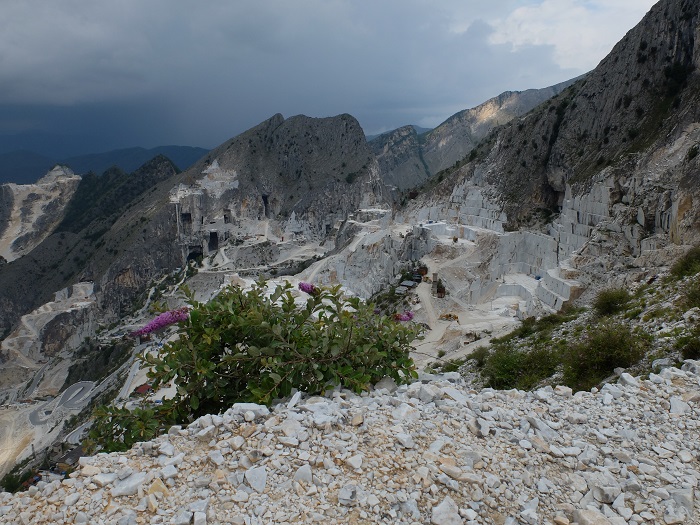 Nearby in North Tuscany you have the absolutely stunning area of Lunigiana, an area that even blew me away on a bike tour visiting tiny hamlets such as Filattiera and Bagnone. Imagine a three-hour bike tour for less than 30 euros, on an electric bike which means everyone can join?
I have been semi-sweetening up my family to visit me more by offering them budget-friendly options like this bike tour or a trip to Liguria but staying in Levanto instead of Cinque Terre proper. I'll never forget hopping on a boat in this Ligurian town and visiting the five cities by sea.
Obviously there are so many more amazing things that will take place in Italy, and I promise to let you know about them. If you think there is an event that should be added to this list, let me know!