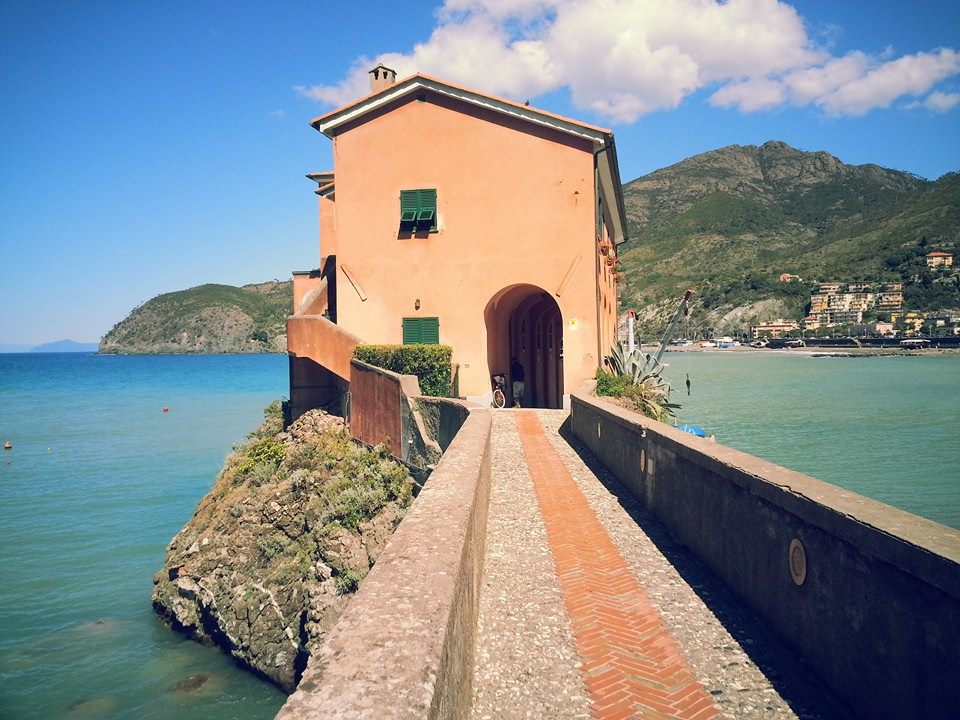 Levanto, my new favorite 'off the beaten path' town in lovely Liguria, whether it be exploring the old town or spending a beach weekend – there is not shortage of things to do [and eat]. A kind of place that has stood the test of time – slow life still rules this sleepy coast and between focaccia shops and wine bars, we were certainly kept happy by various activities here.
Like many of the towns in Liguria, and especially around the Cinque Terre, people who love to stay active will feel more than welcome here with the variety of activities on offer. From swimming at the beach, hiking to nearby towns – hopping on a boat, paddle boarding, biking – you can easily earn your fried seafood dinner in just one afternoon. Levanto is also a great base to explore Liguria, not only can you hike to Cinque Terre. It's also easy to reach Portofino, Lerici, Camogli Genova, Sestra Levanti – all of which I would love to see myself on my next trip to this region.
As I always feel, there is just too many amazing places in Italy to visit, I feel like I need more than a lifetime to see them all. 
Those boots were made for walking 
If you are visiting Levanto from other cities in Italy, you can leave your car at home, arrive by train and get around pretty much everywhere on foot or by bike, Levanto is quite small and let's get real here, we could all use some exercise ;-). Think of it like this, Liguria is a sort of nightmare for cars, just imagine tons of small streets, no parking and don't even get me started on the highway from Genova to the South of France [tunnel-bridge-tunnel-bridge-never-ends].
Instead many choose to hike between the towns in this area, why? Well just imagine breathtaking views, and a great trail that has less foot traffic than other towns in the Cinque Terre,  between Levanto and Monterosso, 3 hours and about 5 miles if not a little more, this blogger explains it well [among other hiking tips} so strap on those [hiking] boots and get your move on! Also check out this official link to all of the hiking trails in Cinque Terre.
Consider yourself a 'water baby?' – you're in the right place!
Levanto has a great beach where you can relax, catch some rays and go swimming but what many people don't know is that it's also a great surfing spot [namely between October and May]. It's a sport that I have yet to try but really want to, and they even have a surf school in Levanto if I decide to actually go for it, link here. Besides that you can snorkle, kayak and pretty much do anything you want to at the beach.
During my #welevanto experience with various other Italian bloggers we also got the chance to hop on a boat [from the awesome pier pictured on the top of this post] with an Italian 'Captain Jack Sparrow' aka. Marco to visit Cinque Terre. This was just incredibly awesome – especially since the last time I was on a boat was during last year's short trip to Sardinia.  Marco a sea expert was excited to tell us about the nearby hills upon his beautiful Pequod boat, more info here. The original plan was to go to Monterosso yet instead, he also took us to see Corniglia, the more hidden, hilltop Cinque Terre town before dropping us off in Vernazza.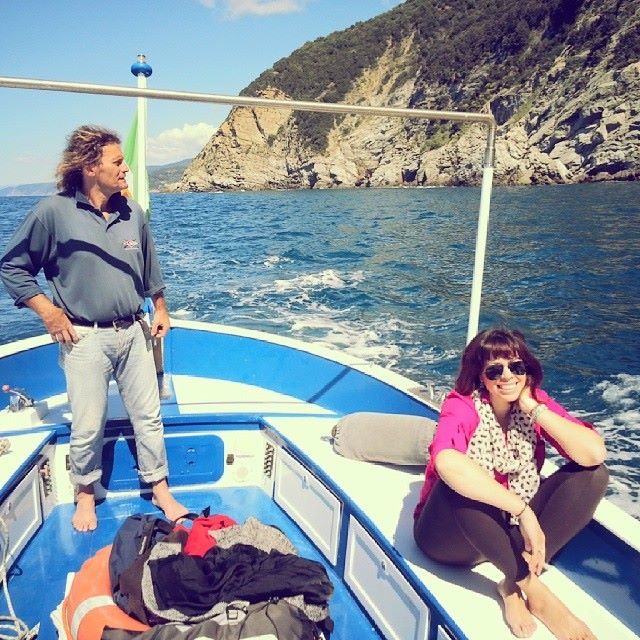 Two-wheels never felt so good! 
Renting a bike and exploring Levanto is as easy as finding a steaming hot gattafin [local pastry] in any pasticceria shop. If you stay at a B&B, likely they have bikes for you to rent or you can easily find one in the center of town but really, I highly recommend it! There is an old ferrovia [former railroad tunnels] that has been long closed down and turned into a bike path from Levanto to nearby Bonassola and Framura [we only stopped at Bonassola], yet another charming hamlet worth exploring.
On our last day, we hopped on our bikes and checked this path out for ourselves, an easy ride and full of fellow bikers and walkers – we spotted a small private beach on the cliffs along this path which I absolutely have to check out on my next trip. I loved Bonassola, a relaxed vibe and pretty architecture, plus here we indulged in some great spritz cocktails ;-), lots of inviting restaurants that were much cheaper than I saw in Cinque Terre and many people out and about on this warm, spring day. Riding through the ferrovia by bike
Will I be back to this area again? heck yah! This is why I love Italy, its diversity is so vast, even along the coastline. I can't believe that we were only a few hours from Florence yet everything was so different, accents and local food included ;-). If you make Levanto a stop on your list in Liguria, enjoy the slow-pace of life and take advantage of all it has to offer.
PS* Please let me know here what I missed, what else can you see or do [or eat] in this tiny town?