It's the first day of October and I am  currently shivering in my apartment, sipping ginger tea while my dog Ginger offers free warming services (mainly by cuddling as tightly as possible as I work). This has always been a month that I adore, the beginning of fall and all that comes with it, food festivals, cooler weather, my fiance's birthday and a ton of really cool events around town. Ever since I started to compile a list of favorite things to do in Florence, I am shocked at how many more options there are now –then when I first arrived in 2005. As I contemplate round-two of my tea infusion for the day, here is my hot list of what's on this month in Florence. From the first Worldwide instameet that I am participating in, to food trucks and new exhibits. If I missed anything, leave a comment and I'll add the event, otherwise follow my instagram for further in-the-moment updates around town.
Soccer | AC Fiorentina Matches, October 4th, 25th, Artemio Franchi stadium
For all of you soccer fans there will be a few chances to attend a game this month, first on Sunday October 4, 3:00 pm, AC Fiorentina – the Florence team – up against Atalanta, playing for the Italian League.  Next up is Sunday October 25 at 3:00 pm: Florence vs. Roma, two of Italy's most passionate cities fight for points in the Italian League. Address: Artemio Franchi stadium, viale Manfredo Fanti, 4. Get your tickets in advance here. 
Biennial | 'Bellissima', Get To Know Your Neighborhood, Via Maggio, Until October 4th
I am a very proud resident of the 'oltrarno' or other side of the river which is why I think this event, in honor of the biennial antiques fair, is so cool. Via Maggio, has so many cool shops/galleries that most people know nothing about – the neighborhood here is also tight knit with businesses supporting one another. Until October 4th, take a slow walk on this street, south of the Arno, and pop your head in some of the shops you probably have passed many times, but never went in. Some of the special treats include a unique fragrance by my beloved Aqua Flor called 'Renaissance', covered with Betty Soldi's gorgeous calligraphy and sold in her shop, & Company (the best place ever), and guided visit of Casa Guidi on October 2nd 3pm-6pm. Special performances by Saint Mark's English Church. Special visits of Caravaggio in Santo Spirito Church, October 2nd,  20:30; 21:30; 22:30. more info here. 
I also recommend visiting the antique fair in Palazzo Corsini (along the lungarno) as it is more like a museum, such an amazingly cool place — it costs 10 euros to visit.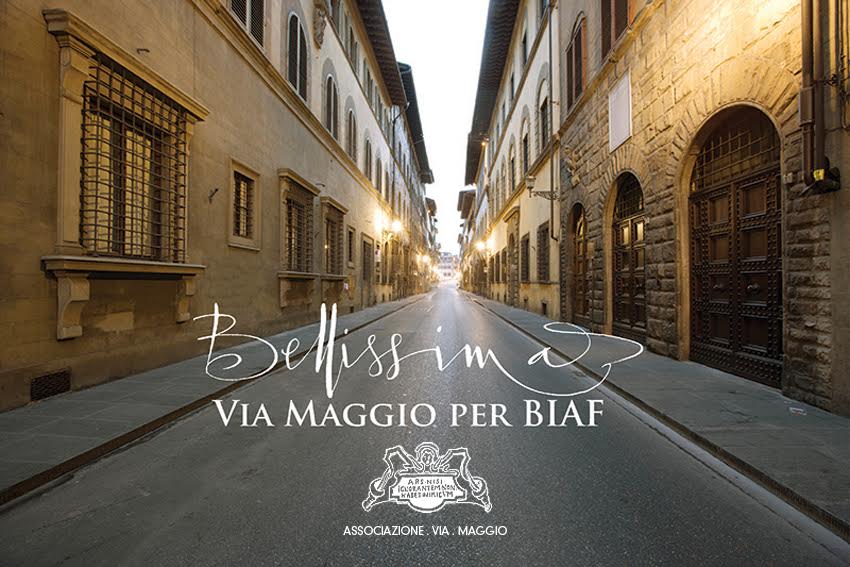 Gelato | Gelato Festival, October 1-4th, Piazzale Michelangelo
Always an excuse to bring back the sweet cream. Head up to Florence's famous panoramic point for a gelato and a kickass view. I am looking forward to trying the Mascarpone cheese with crunchy coffee caramel by Osvaldo Palermo "Gelateria Fiordipanna". Other notable flavors include 'Buontalenti' ( a local treat), Nutella, a special 'expo flavor' and Amor Pernigotti. More info can be found here.
Aperitivo | Make New Friends Event, October 2nd, 8:30pm. stairs in Santo Spirito
Since I know that many are new to Florence and want to meet new people, the facebook group 'foreigners in Florence' of Mysha Pavel has organized a meetup in piazza santo spirito tomorrow evening (Friday) open to anyone who wants to meet new people. The event page is here. 
Food | Food Truck Festival In Cascine Park, October 2-4th, Piazzale JF Kennedy
The food trucks are back and I am excited, very excited. Yes it gets too crowded and prices aren't as cheap as you'd think they would be, but it's cool. Cute ape trucks convert into taste-mobiles and I for one definitely plan on checking this out! It's only around for three days but at least you have over 36 different types of food trucks to choose from. You can take the tram from the station to get there, but I suggest walking so that you can eat more ;-).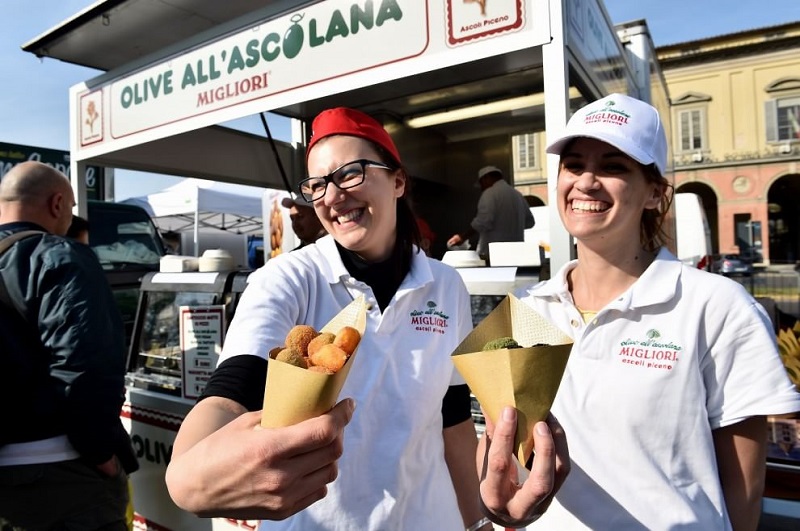 Instameet | WorldWide Instameet in Florence, October 3rd, 3pm, Piazza Santa Maria Novella
A worldwide instameet comes to Florence and I could not be more excited. This grassroots event comes at the helm of the 12th instameet around the world and is themed around celebrating people and storytelling. Using the hashtags #TodayIMet and #WhoIFollow to get to know people from near and far. We meet at 3pm in the piazza, then break into groups (I will be the leader of one) and will be sent to four different corners of the city to meet people, and take pictures. It is open to all, just show up. Follow the hashtags #WWIM12, #WWIM12FIRENZE, #IGERSFIRENZE . I can't wait to meet you and send the day snapping shots.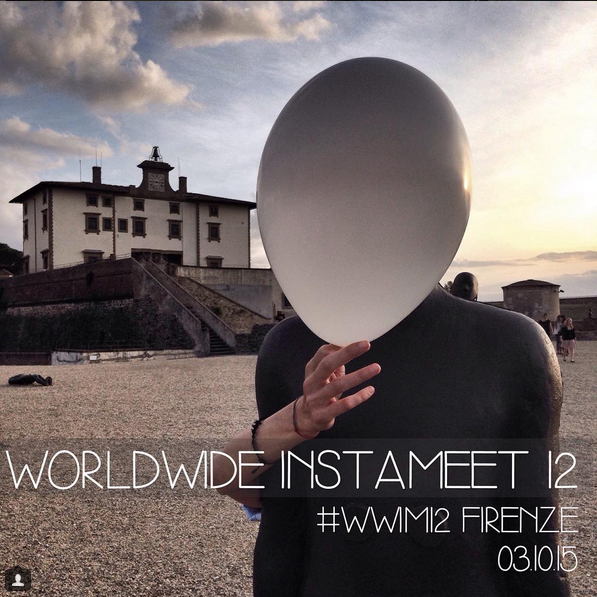 Exhibit | From "R3N41SS4NC3 to ' "ART HOTEL ', October 3-15th, Artist PoMo, Murate.
The new exhibition 'Art Hotel' of Andrea Pomini  and the second meeting with the Florentine artist PoMo where, through his digital mash-up, he pays tribute to his beloved Florence, in 30 paintings. The inauguration is on Saturday, October 3, 6pm,  at the Merlin Bottega d'Arte Contemporanea. See more info here (in Italian).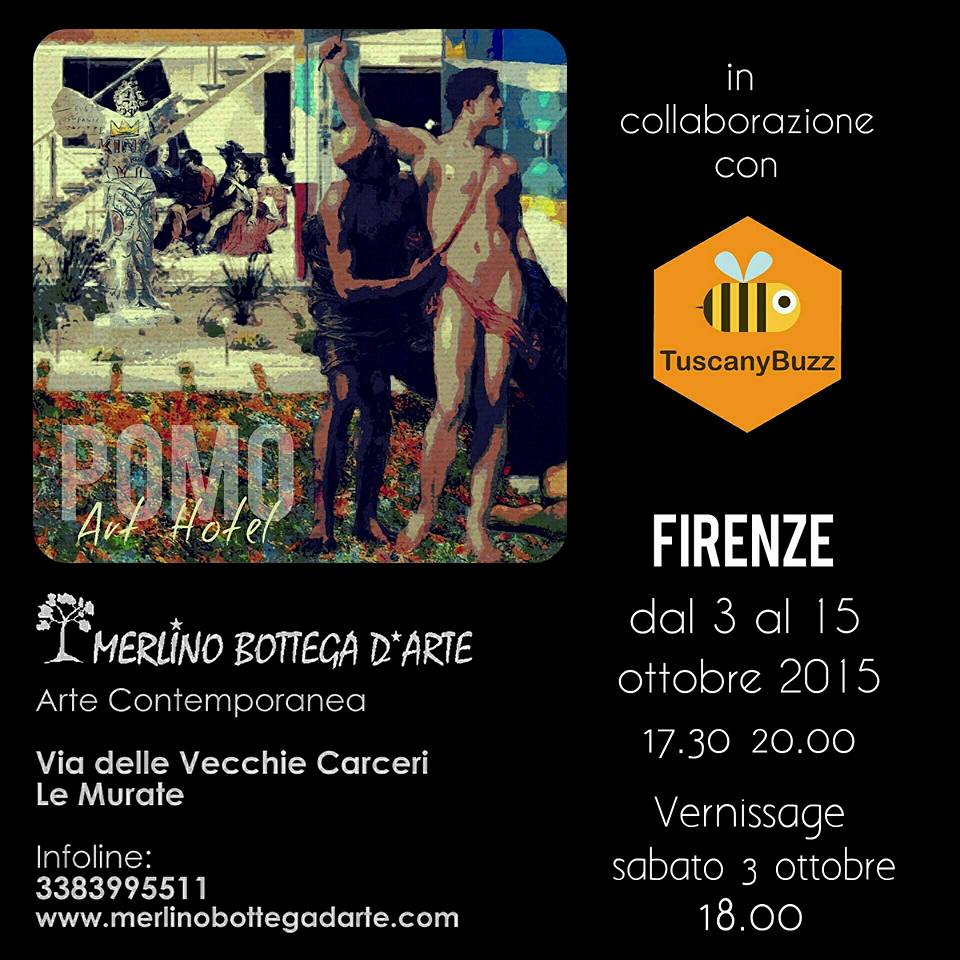 Music & Wine | (Sorsi di Musica) 'Sips of Music' at Villa Bardini, 5pm, October 6, 13, 20th, 27th,
Villa Bardini is one of the most underrated places in Florence and they are becoming quite active in promoting exhibits held at their stunning location and wine events like the ones this month in October. These 'sips of music' invite people to classical music concerts, held in the garden. Villa Bardini, Costa San Giorgio, 2. 5pm, Cost of admission with drink to follow: € 7 info and reservations: Mail [email protected] tel 055 / 200.66.206. See more here. 
Procession | Saint Reparata, October 8th,
Florence holds a celebration in honor of The Saint Reparata (who was the namesake of the town's first cathedral) each year on October 8 in commemoration of its deliverance from the Ostrogoths in 406, which they attribute to the intercession of St. Reparata. (wikipedia). Every year there is a modern-day foot race, which starts and ends in piazza San Giovanni, in front of the Duomo. Teh fun starts via a procession before the race at piazza di Parte Guelfa (4m) ending in piazza duomo.
Walks | Upcoming Walks + Talks! Eat, drink, love in the Renaissance, Friday, October 9th at 4pm
Price: €15 + museum entrance fee. Via Alexandra Lawrence "How did people really eat, drink, live and love during the Renaissance? We will attempt to answer this with a visit to Palazzo Davanzati and the exhibition "Il sole in casa", which explores daily life through Italian ceramics. Different domestic objects in the palazzo—ranging from furniture to famous 14th c. frescoed stories on the bedroom walls—illustrate gender roles, home décor, food culture, the role of the minor arts and artisans in Renaissance homes, and much more. Reservations required [email protected].
After the visit, join us for a private guided tasting of Renaissance elixirs by Florence's most seasoned and fascinating mixologist at Mayday. Go back in time to imbibe unique botanicals, essences, potions and potent concoctions, all paired with cheeses that were nibbled during the same time period. We will be accompanied by local food blogger Curious Appetite who is on top of the contemporary food and drink scene in town and who will give us a deeper understanding of the cocktail and elixir culture of Florence's most defining era. Not to be missed!"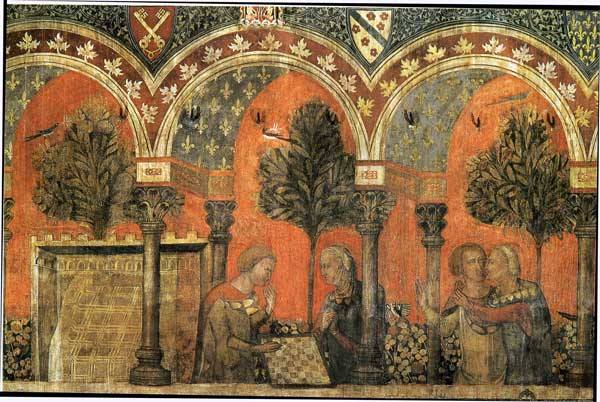 Tattoos | Tattoo Convention, Oct 9-11th, Fortezza di Basso
The 9th edition of the colorful tattoo convention at Fortezza di Basso is back, for a weekend of 'getting inked' taken to more artistic levels this edition. They also will be showcasing a series of films about tribal tattoos and this very ancient culture. It's always a lot of fun to walk around and see these great artists at work, highly recommend. More info here. address: Viale Filippo Strozzi, 1, 50129 Florence, Italy. Hour   are: Friday opens at 3 pm, Sat & Sun opens at 12 am, 16 euro entrance.
Garden | Guided Visit at Villa Bardini, October 15th, 11:30am
Villa Bardini is one of the places that often gets ignored in place of its bigger 'sister' the Boboli Gardens. I actually think it is one of the best finds in Florence and this Saturday morning, they are offering guided visits of the 'orto' or vegetable garden to the public, organized by Archtetto Chiara Mezzapesa. Adults 10€. More details here.  To reserve, email [email protected] .
Market | 'Fierucola' Organic Market in Piazza Santo Spirito, October 17th, all day
One of my favorite markets in town happens every third weekend in piazza santo spririto. The fierucola attracts organic producers from all over Tuscany, including a cheese farm from Chianti that I recently fell in love with, Fornaci. Open all day, have a visit to browse some excellent products and soak in the general good vibes of this vibrant square.
Exhibit | Divine Beauty from Van Gogh to Chagall and Fontana, Palazzo Strozzi, Until January 24th.
See a wonderful review by Alexandra Korey of The Florentine. 'This outstanding show, with over one hundred works by well-known Italian and international artists, sets out to explore the relationship between art and religion from the mid-19th to the mid-20th century. The exhibition will be hosting work by such major Italian artists as Domenico Morelli, Gaetano Previati, Felice Casorati, Gino Severini, Renato Guttuso, Lucio Fontana and Emilio Vedova, together with works by such international masters as Vincent van Gogh, Jean-François Millet, Edvard Munch, Pablo Picasso, Max Ernst, Stanley Spencer, Georges Rouault and Henri Matisse.' – From Palazzo Strozzi. More info here.
Photography | Street Photowalk, Oct 10th, 9:30am-5:30pm, ZAP Space
I am so thrilled that there are so many events centered around photography lately in Florence. A delight to people like myself who love to take photos, but could badly use technical tips from trained experts. I won't be able to attend this event because I will be in Rimini for a travel blogging conference, but I highly recommend that you go if you're in town. A combination of Italian street photography collective Spontanea, guest of honour Richard Bram, and The Florentine, trained pros will be on hand to give advice on street photography and take a look at portfolios, write to [email protected] – the cost is €10.  address:  ZAP, vicolo Santa Maria Maggiore 1, more info on the photowalk can be found here.
Art | Contemporary Art Fair (Part of the Biennale), October 17-25th, Fortezza di Basso
Taken from the official website: In synergy with the City of Florence as well as other local institutions, the X Florence Biennale will be held in the heart of Florence, at the Fortezza da Basso, from October 17th to 25th, 2015. This event is huge in the contemporary art scene: artists from all over the world come to Florence, where they have the chance to experience cross-cultural dialogue and contribute to making this biennial a reference model. During each edition of the Florence Biennale an International Jury composed of renowned scholars, art historians and critics from different countries shall confer the "Lorenzo il Magnifico"International Award to the best artists competing in the different disciplines. Furthermore, the "Lorenzo il Magnifico" Lifetime Achievement Awards are bestowed to outstanding personalities and institutions who achieved the pinnacles of artistic and cultural achievement. This year's theme is 'art and the polis.'  address: viale Strozzi. Official hashtag #florencebiennale, about €12 entrance.
Fair | Autumn Is Coming #StibbertInart, Limonaia di Stibbert, October 17-18th
A weekend dedicated to a space that lives quietly in the city of elegance, nature and mysterious atmosphere with many events: guided tours of the precious collections of the Stibbert museum, performances, DJ sets, workshops for adults and for little ones! Do not miss the opportunity to shop at the market set up inside and outside of limonaia, with the best vintage clothing and accessories. Address: Via Montughi 4, Florence, Italy, Facebook event page is here.
Sunday, October 18
At 10:30 am and 11:30 am, Guided tours of Stibbert Museum.
11:30 am Workshop for children and trivia games
15:30 pm Workshop for children "If I were a knight?" In a fairy-tale-like setting for children.
For laboratories, the recommended age for kids are 5-11 years old,
appointment to [email protected]
Tel. 3338622307
Documentary Screening | 'When The World Answered', October 20th, 6:30pm, Odeon Cinehall
For any of you who know about the devastating flood in 1966, and have heard about Jane Fortune & Linda Falcone's book 'When The World Answered', based on artists who donated their works to the city after so much was destroyed, you need to be at this event. And if you haven't heard of them, do a little research and get the book (published by The Florentine press), it's a great read — and showcases an insider's look at the people involved in this very important historical event in Florence history. You can read more about Florence and the flood through a post I wrote about a specific tour with Alexandra Lawrence taking us through some of the hardest hit areas. The evening will include talks by the authors Linda Falcone and Jane Fortune, and by the Consul General of the United States of America, patron of the event. Tickets are 8 euro at the door, while the pre-sale price is 10 euro and guarantees direct access to the theater and a seat. Proceeds from the evening will go toward restorations by the Advancing Women Artists Foundation. BOOK HERE. address: piazza strozzi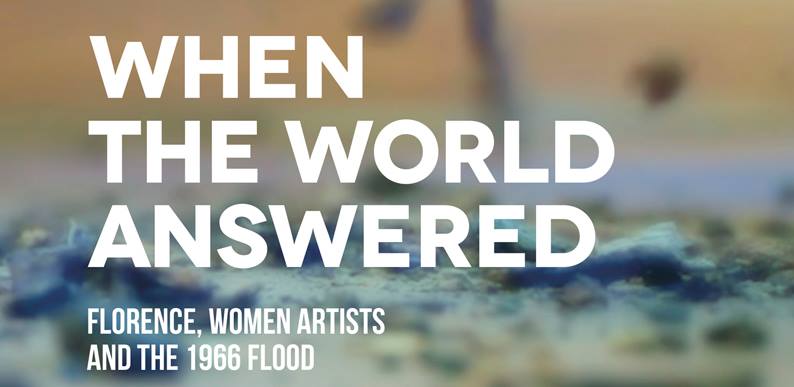 Poetry | Open Mic Poetry Night, Florence Writers & 'The Sigh Press' October 22nd, 7pm.
The Open Mic Poetry Night welcomes poets from near and far to come and share their work–or work they admire–in both English and/or Italian. In keeping with tradition, they will be serving Negroni (a popular Florentine cocktail)  to soothe any last minute nerves (purely medicinal, of course). Free entrance and all welcome. Check out more on their facebook page too.
Thursday 22nd October at 7pm
Salone – St Mark's English Church
Via Maggio 16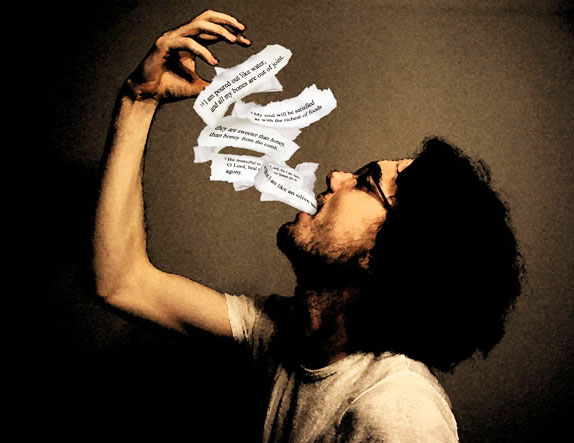 Vintage | Temporary Vintage & Art Market, October 24th or 25th, Florence, TBD
I saw this cute event on facebook and had to share even if details (so Italian) are vague. They are awaiting more info on where exactly the event will be held, so keep checking the facebook page or email [email protected].
Art | Drawing Marathon, October 25th, Palazzo Strozzi , 10-6pm
Thanks for Anna from Creative People in Florence for sharing this event. Calling all those who love to sketch, one of my favorite galleries in Florence is hosting this fun marathon in celebration of their current exhibit, Divine Beauty of Van Gogh, Chagall and Fontana. Sign up today (they close requests on October 7th) by filling out a form seen here.  The marathon will take place over 8 hours, which the participants must complete either 8 illustrations or comics all following the ideal of 'divine beauty.' They will also get tickets to the exhibit, and visitors can come and vote on their favorite illustrator.
The first three artists selected by the jury of experts will award the following prizes:
1st place: a course at the International School of Comics in Florence;
2nd place: the creation of a comic book for publisher Kleiner Flug;
3rd: the realization of illustrations for a classic novel published by Zum Zum Books.
Visitors to the artist selected by Choice will instead be given a card "Friends of Palazzo Strozzi", lasting one year.
Important to note.
Sept. 30: Deadline for submission of applications
Oct. 7: call for artists
Oct. 25: at 10 a.m. to 6 p.m. marathon; 18:30 awarding of visitor choice
I am really excited for the epic reopening of the Duomo museum, in just 27 days time. I had the pleasure of getting a sneak peek earlier this year, which I will be writing about next week on the blog, to get you all revved up for what I believe will change the way you see this historical spot. What is it? A single great museum comprising the Cathedral of Santa Maria del Fiore, Brunelleschi's Dome, Giotto's Bell Tower, the Baptistry of San Giovanni, the Crypt of Santa Reparata and the Opera Museum. The baptistery, which has been under scaffolding for what seems like forever, will also be unveiled (finally). Some of the most important works include Michelangelo's Pietà,  new additions include a reconstruction of piazza Duomo during the era of Dante. address: Via della Canonica, 1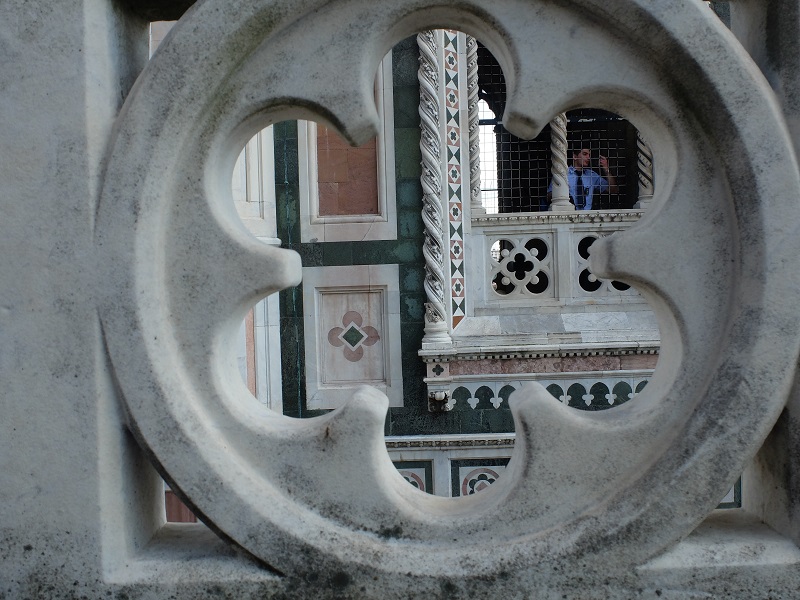 Meetup | YAWN, October 27th, Gecko Florence, 7:30 pm
Yawn is a social & networking group of expat women of all ages living in Florence, Italy and they are hosting an October meetup at one of my favorite new spots in Florence, Gecko, in the charming San Niccolo neighborhood. Open to all, for those who want to meet other women in Firenze and share a few stories, this would be a great place to start. RSVP at the official invite here.
Made In Italy | Florence Creativity Festival – Fortezza di basso, October 29-November 1, 9:30 – 7pm.
Calling creatives, a fair dedicated to made in Italy artisans is coming to the fortezza di basso at the end of this month. Stands including home decor, cake design, scrapbooking with a 'bohemian marketplace' theme. See more details here.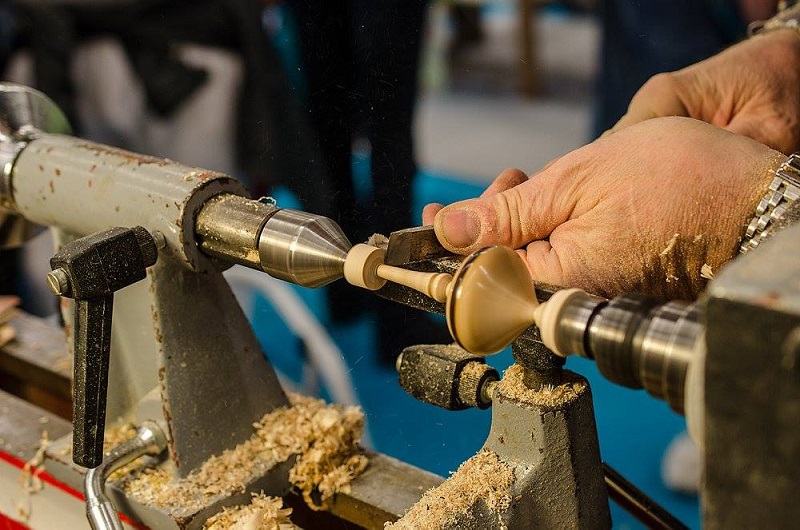 Music | African Music Festival at FLOG, Until November 11th
One of the most iconic concert spots in Florence is FLOG, a place that most all Florentines know and not many foreigners. This month, stretching until November, is the African music festival, in its 10th edition. It's about 15 euros a show (student discounts apply) and they offer package deals if you want to see them all, I highly recommend this – they always do a spectacular performance. address: via Michele Mercati, 24b. To see the lineup and a few videos from past performances, click here.
Yelp, All Month Long, Events Around Florence
I am a big fan of yelp because it is an opportunity to meet Italians, make friends and discover new places. Plus people benefit from your feedback, as a local or visitor, in Florence. There are always so many fun options on what to do around town with  the Yelp team that I am proud to be a part of. See the full list of what's on here.
---
Outside Florence & Additional Resources
In addition to all the fun activities in Florence, I could hardly forget about Tuscany as well. Since there is almost too much to say, please refer also to Around Tuscany for other ideas. I'll start you off with their autumn itineraries here.
Food Fair in Dicomano, Mugello Region, October 3, 4th & 7th
I am a lover of the Mugello region in Tuscany, close to Florence to not make an annoying trek across Italy, there is also plenty to do, see and eat. This weekend, I recommending head to Dicomano, a tiny little hamlet, for their October festival. You can check out a little local color and flavor, all while sampling local delicacies. More info here.  There is also a similar festival in nearby Palazzuolo sul Senio, October 4,11,18 and 25.
Slow Travel Festival, October 9-11th, Monteriggioni
Fir the very first time, Tuscany has decided to dedicate an event to slow travel, three days of events focusing on enjoying the territory in a slower, more meaningful way, including cinema, music, art and nature. Monteriggioni itself is a very charming town that I personally adore, since this event is free, it is the perfect time to come explore. And get tips on seeing this fruitful region in the best way possible, read more about this via Around Tuscany, an official blog from the Tuscan region.
Internet Festival, Pisa, October 8-11th. (all over town).
If you are a geek like me, certainly make a trip to Pisa for the annual internet festival where you can attend seminars and workshops dedicated to technology and the net, with plenty of important guest speakers (like a researcher from Snapchat). You can download the official booklet of events here.
Chestnut Festival in Marradi, October 4, 11, 18 and 25
Every Sunday of this month there is an awesome chestnut festival in the town of Marradi, a place I honestly have yet to visit but always wanted to. Marradi will be filled with local cheer and everything chestnut-related (they are so good!). You can even arrive via a special steam train, which in itself is a pretty cool experience.
Volterragusto, Truffle market in Volterra, October 24 – November 1st
The biggest fair in the pretty Tuscan town of Volterra is back, lovers of truffles should definitely head down to this event, it's a lot of fun and they also have a special Palio dei Caci (cheese-rolling competition). More info can be found here.
Lucca Comics, October 29-November 1st, Center of Lucca
A huge festival dedicated to the wonderful world of comics, and the largest such festival in Europe, only comiket in Tokyo is bigger than Lucca comics. It is always a lot of fun, with plenty of stands featuring all sorts of comic artists and people dressed up as their favorite characters. Plus the town center will have plenty of concurrent activities. I also recommend combining a visit to this with the special halloween celebrations in Borgo a Mozzano, which is located very nearby.
For more info on fun events, I highly recommend you explore The Florentine's comprehensive list here and this top list of food festivals all around Tuscany by Tuscanycious, here.