Main image credit: Elisa.rolle via Wikimedia Commons
When writing this post,  I still really can't believe it's took me this long to visit Stibbert Museum but I admit it just wasn't a priority. Always left for another day, I thought how interesting could weapons and armoury actually be?
As usual this January in Florence, Italy. The weather is absolutely bipolar, it's going to rain, nope it's going to snow, nope it's going to be sunny –– no-one really knows, weather forecasters included. This of course makes it tricky to plan anything and we really wanted to go back to Monte Giovi for a hike and for lunch this weekend. Instead mother nature decided to literally rain on our parade making the drive unsafe so what is a local to do?
Why not visit the museum we keep talking about visiting? I have to give tommaso credit where credit is due, it was his idea to visit Stibbert and Procacci, the little truffle apertivo bar he visited on his man date/food tour with a friend and sick of hanging around the house watching Masterchef —I was game. All I knew about the museum was that it was a private collection by a man named Frederick Stibbert. I imagined him to be some sort of english lord having a cuppa while plotting how to add yet another room to his massive villa to fill with more treasures, all while keeping that handsome stache looking stylish. What a hard life he had.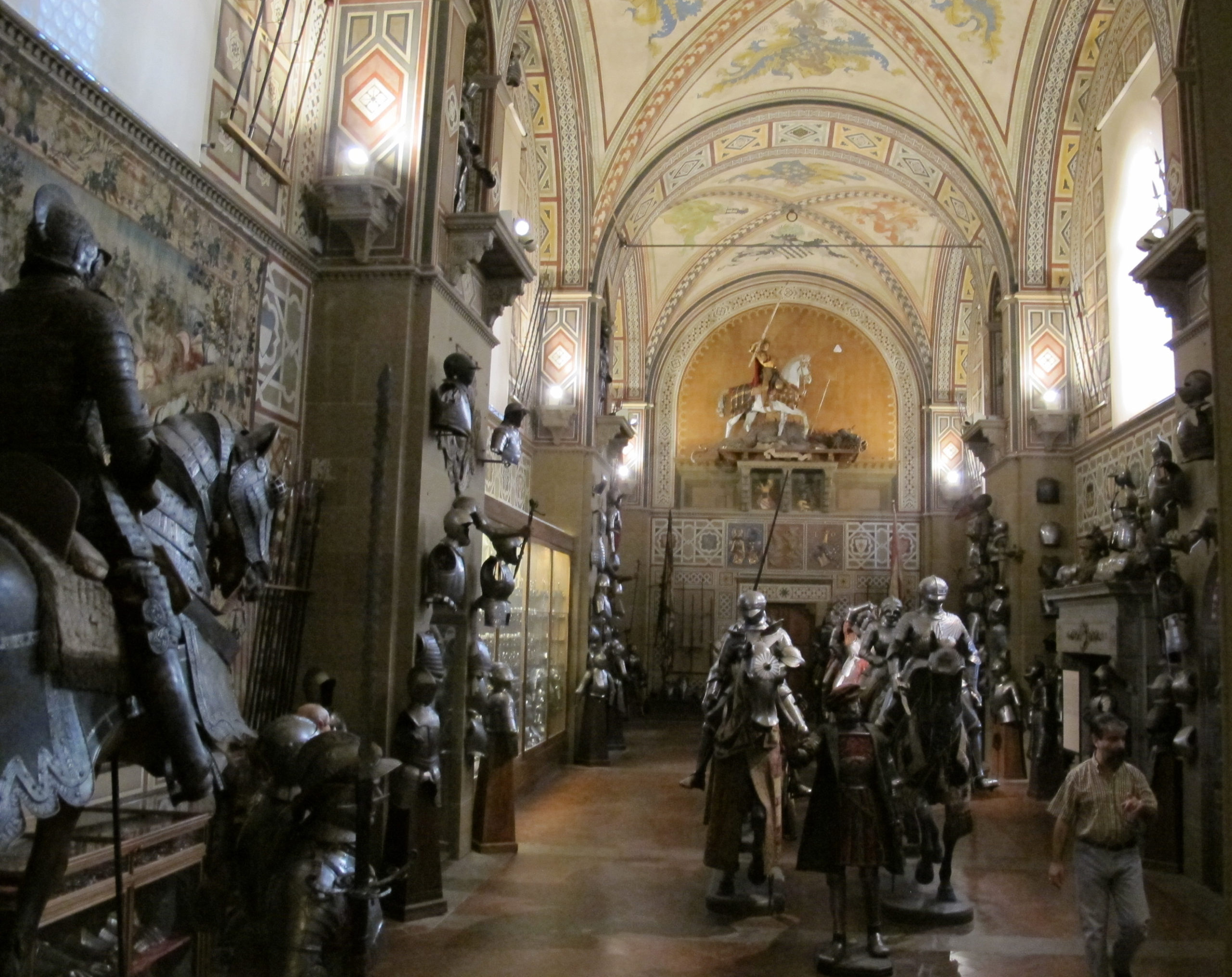 We got to the museum (picture above – wikimedia commons)  just in time to tag along the next guided visit (not a tour tour but instead someone does take you from room to room to ensure you don't try to snap a photo or try on a 14th century helmet (I tried).
Some fun facts/history about Stibbert Museum and Stibbert himself:
Frederick was extreme wealthy and where did the money come from?  Namely his grandfather – Giles Stibbert, who was the commander-in-chief for the British East India Company in Bengal at the end of the 18th century. 

In fact, after Frederick inherited the estate, he never worked again and decided to start a never-ending collection of objects, antiques, and artifacts and turned his villa into a museum. Lucky guy!
 When the size of the collections outgrew the villa, Stibbert hired architect Giuseppe Poggi, painter Gaetano Bianchi and sculptor Passaglia to add-on extra rooms.
There are 57 rooms in the villa filled with all sorts of western & eastern artifacts, often the walls covered with tapestries and paintings of famous figures from all over Europe, awesome paintings!
One of the most important pieces of the collection is the "pwtit costume", made for the coronation of Napoleon as king of Italy in 1805.
The most extensive collection is around 12,000 pieces of European, Oriental, Islamic, Japanese arms and armour from the 15th century through the 19th century.
I really enjoyed the Middle Eastern room in particular, the design of the room itself and the different costumes and armory were very unique with incredible attention to detail. The woman leading us from room to room explained that in the Persian culture they could only utilize nose protection since during war, a soldier had to be able to see the face of the man he was fighting.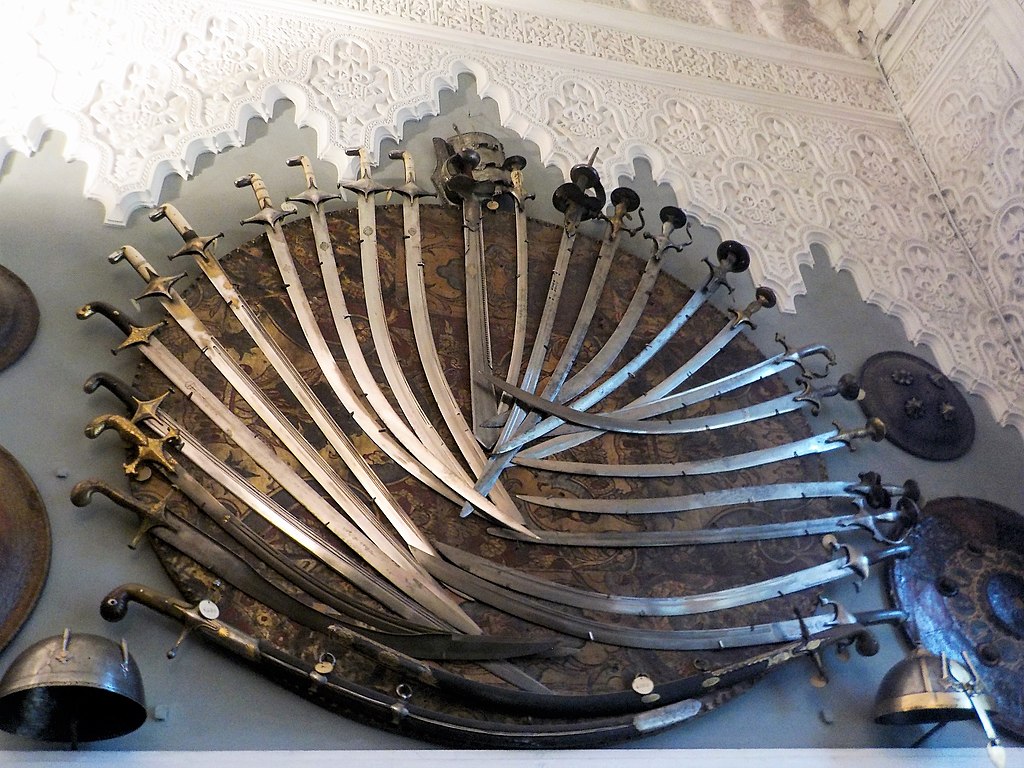 The hall of knights or Salone della Cavalcata is one of the largest rooms and includes full-scale replications of the horses and their armory. We couldn't believe how many artifacts were jammed inside, these were some stylish (and protected) horses! Scattered around the museum are pieces from the Ferregamo clothing collection throughout the decades which was a little random but I liked seeing his different designs throughout the years.
Don't forget to also check out the adjacent park in front of the museum —  a really great place to just wander. Huge, green and lined with trees, I really want to come back and have a picnic in this green oasis.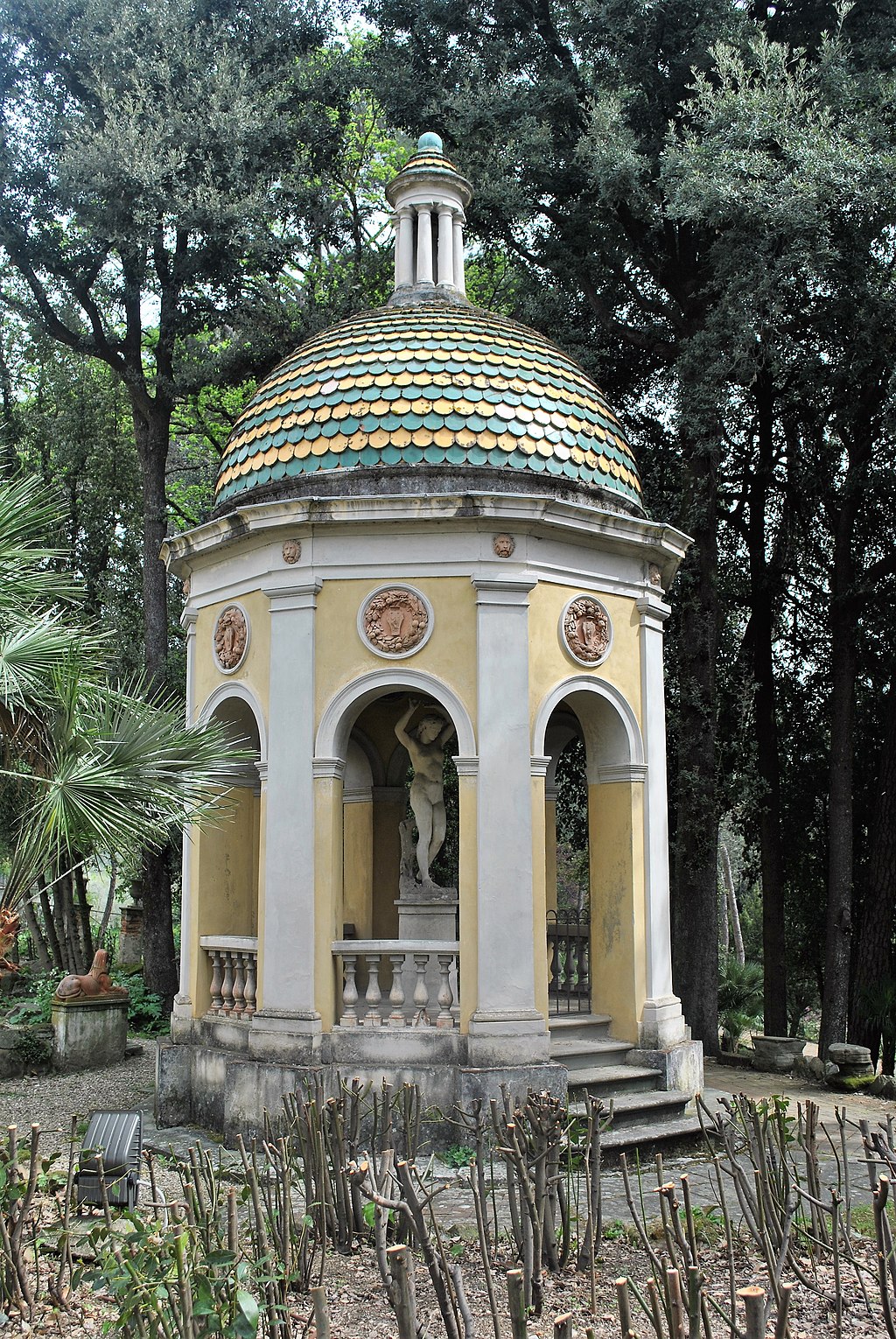 If you do plan to go sometime soon, dress warmly as it was freezing inside the museum — that coupled with a humid January day, I ended up wearing  my not cool mis-matched black gloves but rocked my new hunter rain boots, perfect for what is seemingly a never-ending month of precipitation (love that word).
Museo Stibbert
via Federigo Stibbert 26
50134 Firenze. Ticket office Tel: 055475520
Open Mon, Tue, Wed 10-2pm. Closed on Thursday, Open on Fri, Sat and Sun 10-6pm. Price: 8 euros. Children 4-12 years old: 6,00 EUR, Children 0-3 years old: FREE
How to get there? Take bus n. 4 from the front of the train station Santa Maria Novella in direction 'cappuccini' and get off at the stop "Gioia".