Some people love lists, some people hate lists. Some think they are marketing product by-feeds from companies like Buzzfeed and they would only be partly right. The reason I like using them when writing about a place I love is that it helps to categorize my thoughts, lest I go on a long-winded rant about a fluffy reindeer I saw once. Helsinki, Finland, before 2014, was a place I never really thought about. You know in one of those 'cold countries' with up north with people who seem almost too perfect. After my second time there this summer with Nico, I often find myself lost in thought about Finland. Namely how happy we were just taking on a slower pace of life than even Florence. Less chaos, less noise, just a sense of pure, natural being, plus they know how to shake a great cocktail. Naturally with this, a post was born, highlighting some of the reasons I believe you should visit this eclectic European capital. Join in the fun, and comment on this article telling me why you would visit (if you've been).
1. The People
No matter how pretty a place is, it doesn't really matter if you don't feel a connection with the people from there. Now this can be downright impossible if you are only in a given location for a few days or hours, but if you seek it, it will come. Our case in point, meeting and getting to know Elisabeth, a Swedish-speaking Finn, lifestyle blogger (she writes in both Finnish & English) and the Visit Helsinki representative who took the time to meet with us for a few meals and a chat. Never before have I dealt with someone so professional and courteous, you could truly feel that she wanted us to see the best of Helsinki and experience her own personal love for the city. She introduced us to the wonderful guide Maria and our 'day with a local guide' Lissa, both great people to help you have a more personal experience.
For midsummer, Elisabeth's family like most in Finland, have an isolated cottage in the middle of nowhere, she described what it was like to spend this holiday with loved ones on various islands and how much these traditions mean to her. More of a city girl herself, her passion is poignant and contagious, it shows in the projects she is responsible for, like the useful illustrated 'hel yeah food map which was her own personal master thesis project distributed all over the city, made to help navigate the best of Helsinki. 'This isn't just my job, this is my life,' Elisabeth says over our multi-course meal at the incredible Nordic restaurant Spis. We share a love for Italy, she worked in Milan a few years before and has retained an impressive level of Italian. As we boarded the bus back to the airport after sharing smoked salmon on the busy Esplanadi, in the center of town, it was quite emotional. I felt like I was leaving a really good friend, someone who truly cared that we experienced the best of Finland.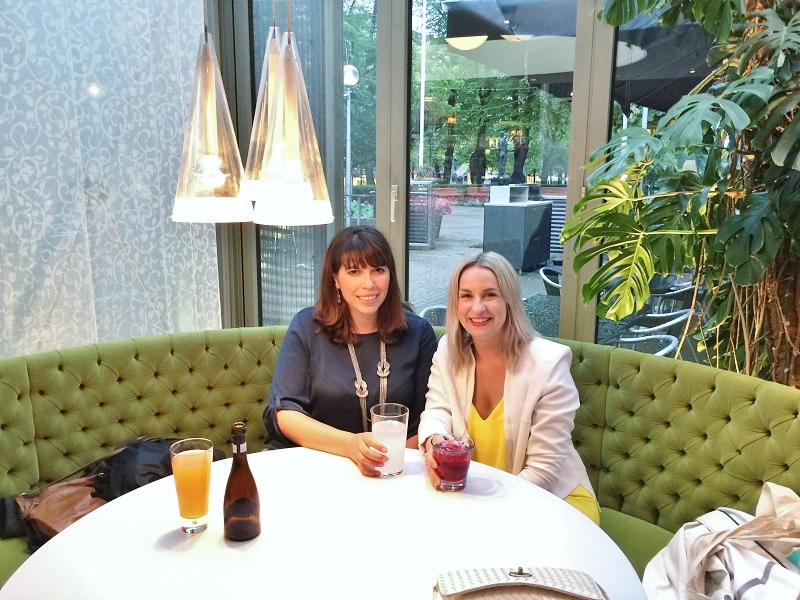 2. Addictive Salty Liquorice (& Liquor) salmiakki koskenkorva
Someone once told me that you either love or hate black licorice, I would have reasoned that it was almost genetic. Well that is until I went to Finland. This candy-loving culture has me at hello the first time I bit into a bar of Fazer's chocolate but then we discovered a salty black licorice liquor that was the craziest, take the hair-off-your-back kind of combination. I first tried this at Midsummer's Eve party at a cool underground factory club with my Live It Local Guide, Liisa. We downed a few of these before (I) stepped on everyone's feet during the traditional folk dances, I think my mouth went into a bit of shock, but then it slowly became pleasant. No licorice or sambuca liquor could ever live up to this, it would be akin to eating bottled tomato ragu in Italy, you just (shudder) don't do it. You can get it in Helsinki in a variety of mixed-candy bags, ice cream, chocolate and as a liquor (my favorite) mixing the licorice with vodka. Even the bottle is James Bond sexy, sleek black with an unrecognizable Finnish word emblazoned across, just like I like it.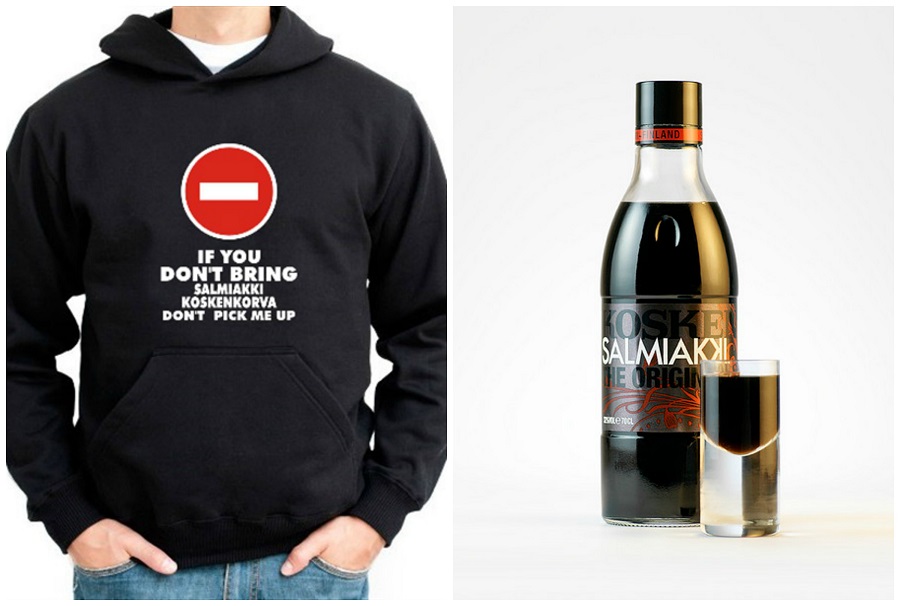 3. Moomin – More Than Just A Cartoon
Ask any Fun about famous author Tove Jansson, and they will absolutely know who this is. The creator or the famous 'Moomin' characters is not something to be taken lightly, instead she is absolutely revered. One of the reasons I like her, is that she openly admits that her inspiration for these cute plump cartoons came after an argument when she sketched what she coined the 'ugliest cartoon character possible', on a bathroom wall. Her cartoons first came to public life in the 1930's -40's, as am anti-Hitler stance in an increasingly agitated Europe. They later got international recognition after being published in the London Evening News in 1954.What made this series special is that reflected Jansson's inner thoughts and turmoil, far from the watery-fantasy world of Disney, her characters experienced anguish, like having to evacuate the city during times of war. Tove is so beloved by Finland, she is even immortalized on a special two-euro commemorative coin and the characters even appear on planes. I read 'Moomin and Midsummer madness' and halfway through, I could absolutely see the appeal. The stoic Moominmamma, level-headed and just, the wandering traveler, the precocious little may, often they represent Finnish values, being self-sufficient and stubborn problem solvers, family oriented and valuing simple acts of humility.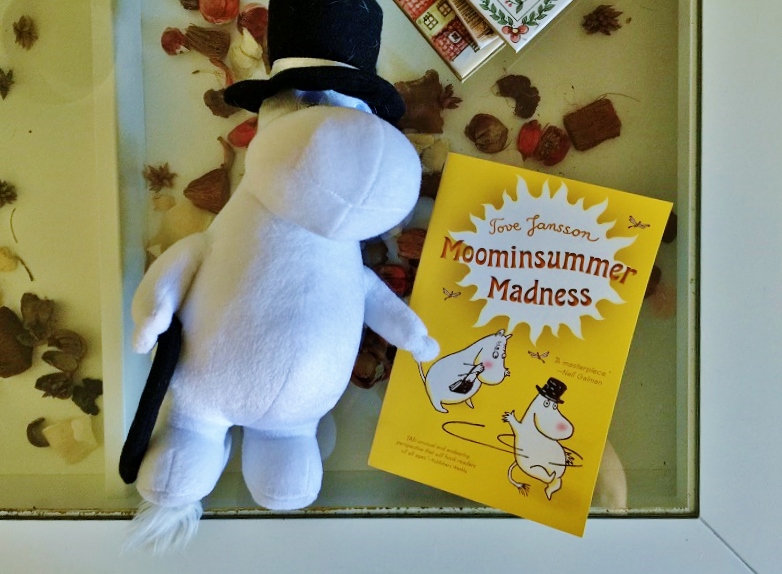 4. For The Love Of The Sauna
Naturally I couldn't possible write an article without mentioning the Finnish past-time of sauna. In this country, the sauna ritual is so revered that it would be considered a crime not to have one, in fact, even prisoners are allocated the simple pleasure of their daily sauna. Every house, no matter how small, either has one or the building has a communal one, this ritual combines time with family and friends with mental relation. I totally get it. In Helsinki there are a plethora of different places where you can partake in this wonderful experience, I had such a good time that I plan on dedicating an entire post to it. In a country so used to harsh weather and long winters, this comes at no surprise really, though typically in Finland sexes often take saunas at different times, this isn't Germany after all. I imagine that in the past, it was quite useful to have one in every household because so much could be done there (besides the basics of personal hygiene and warmth) in what is a very sterile environment. We went with our lovely guide Maria in the sauna of a local hotel, who showed us how best to enjoy it. Visit Helsinki has a list of the best spots in town here.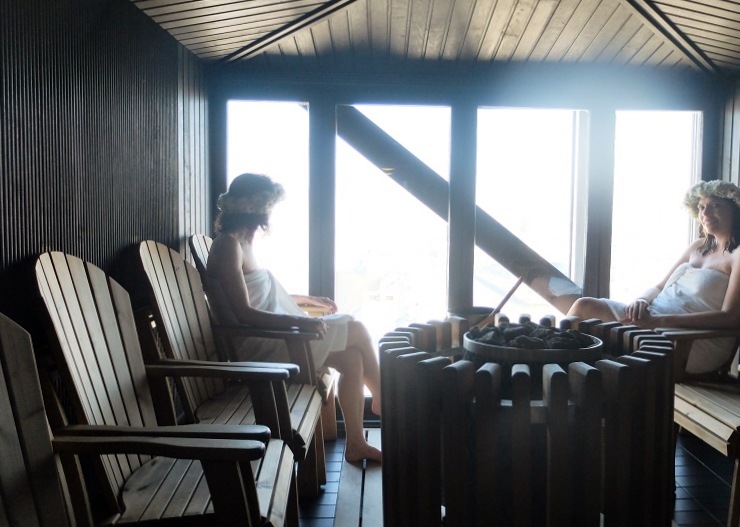 5. Very Cool Cocktail Bars
An an avid cocktail enthusiast, it is something I always seek while traveling, since in Italy options aren't really that great. Helsinki has some top notch choices for those who want to try a creative drink in a very contemporary, cool environment. I really wanted to stop by a place I read about previously, A21 Cocktail Loungen (which offers a two-hour cocktail school for small groups) but we didn't managed to go this trip. However, together with Elisabeth, we tried a few places in the center of town that really impressed me, also because Finns truly know design. We first stopped at the ornately, futuristic Teatterin Grilli which seems to cover everything, food, drinks, older couples making out, a nightclub, vintage furniture. This is where I tried my very first 'long drink' or lonkku, a pre-made gin sparkling mixture dating back to the 1950's Helsinki Olympics.
I loved the drinks at contemporary-haven Bronda, all sleek and black metal, formerly it was a bakery cafe. Not only was it named by The Guardian as being one of the world's top 10 restaurant interiors, drinks have fun names like 'Mr. Torcio' and 'The Bostonian' and infuse flavors such as thyme and rhubarb. Additional recommendations include bar Liberty or Death (amazing drinks), Bar Llamas, and Ateljee Bar (come for the view).
Teatterin Grilli, Pohjoisesplanad 2, Helsinki, Finland.
Bronda, Etelaesplanadi 20, Helsinki 00130, Finland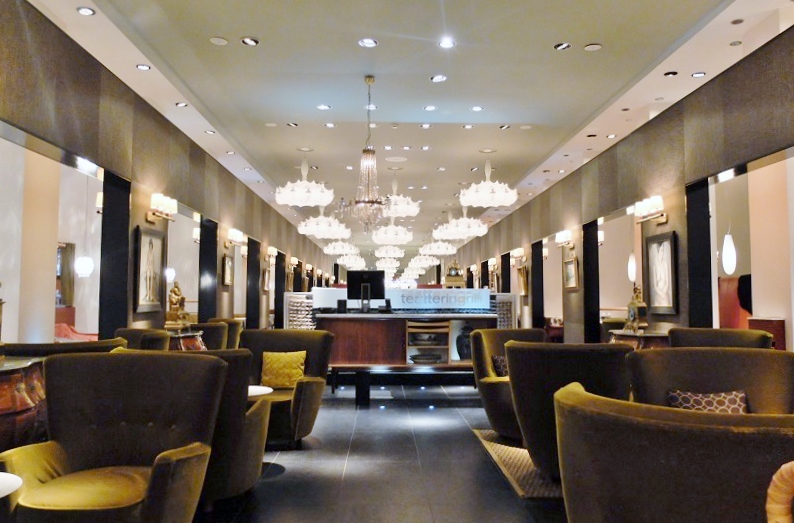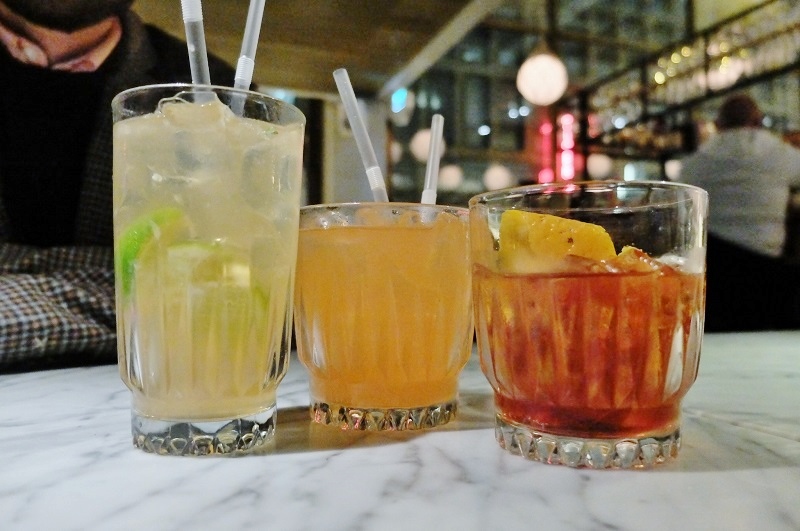 6. Lost in the Magic of Nordic Art
Determined to get our 'art' fix during a time when most everything was closed. We managed to fit in a visit to the beautiful 19th-century art museum, Ateneum, housing the largest and most important pieces of local art directly in front of the central train station. In this very cool building, you can browse through Finnish works from the 1700s on-wards, plus their changing international exhibitions. The temporary exhibit on show while we were there was the fascinating 'Magic North' showcasing paintings using symbolism and myth with people's relationship with nature. Here you can see major works by leading artist such as Edvard Munch, Gerhard Munthe, Akseli Gallen-Kallela, Hugo Simberg and Theodor Kittelsenm the exhibit is currently on until late September. An added bonus is that the museum is included free in the handy Helsinki Card, which we used during our stay for transportation and visits like this.
Ateneum Art Museum, Finnish National Gallery, Kaivokatu 2
00100 HELSINKI. Opening hours. 2.1.–31.12. Tue & Fri 10–18, , Wed & Thu 10–20, Sat & Sun 11–17. Included in the Helsinki Card. website.
7. Concrete Turtle Invasion
One quirky observation I noticed while there were the abundance of concrete turtles anywhere and everywhere in the city, in areas such as Kanavaterminaali or Kauppatori. In parking lots, doorways, it seems like these little guys were everywhere, which made my youthful heart pretty happy. Let's be honest, concrete is typically pretty ugly. Upon further research, this was Helsinki's way of creating move-able traffic obstacles to block traffic in public areas, and make people smile at the same time. It was the brainchild of a former landscape gardener that used the turtle figure as a reminder for people to 'slow down' while making urban planning a little more fun (other concrete shapes include snails and pigs). It reminded me a bit of the work of our local street artist Clet Abraham in Florence. Apparently I am not the only one in love with these guys, check out this gallery on flickr, and this detailed explanation on Visit Helsinki.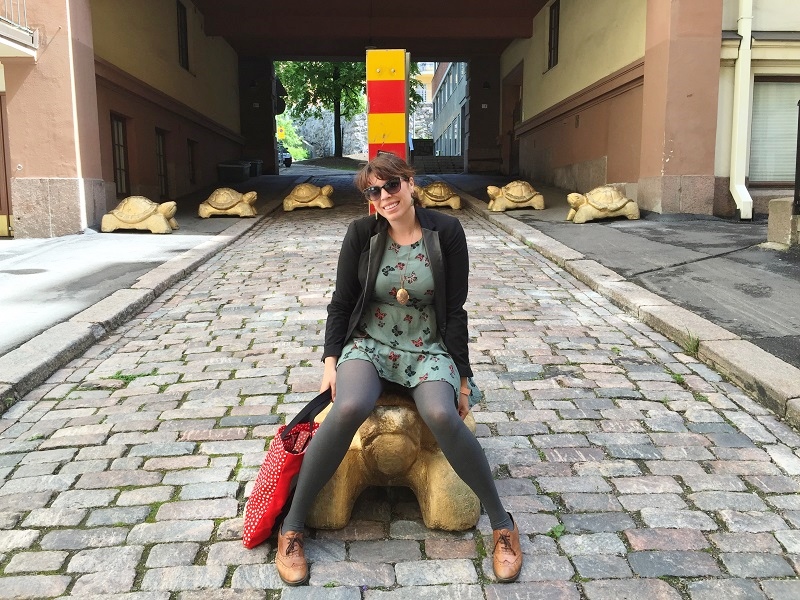 8: A Fabulous And Fishy Affair
If you consider yourself a pescatarian, Finland might just be your heaven. The amount of delicious fresh fish in everyday cuisine is absolutely remarkable. During our three-days there, we ate every kind of food imaginable and I feel inclined to share some of our favorites. Alternatively, check out my previous post on foodie finds in this dynamic town, my goal is to be back for their quarterly restaurant day.  There is also a thriving street food scene that I have yet to experience, but it is well out-lined in the Taste of Sunday's blog.
1. Spis Restaurant.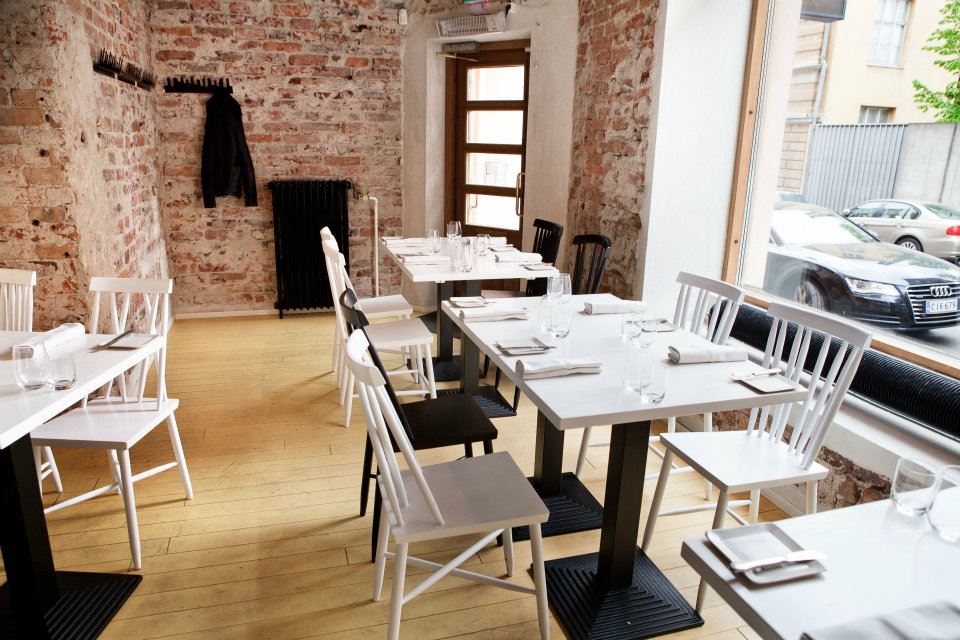 This Nordic 18-seat spot was a gift of the gods (to me). Our Visit Helsinki/new friend Elisabeth took us here for our first meal and I was blown away, no – rather knocked into an entirely different stratosphere of cuisine with the never-ending menu created by Antero Aurivuo and Perttu Jokinen. Service here is top notch, and don't be fooled by the simple interior, the creative dishes are very intricate and well-thought out, featuring seasonal ingredients (mostly vegetables) and some meat and fish.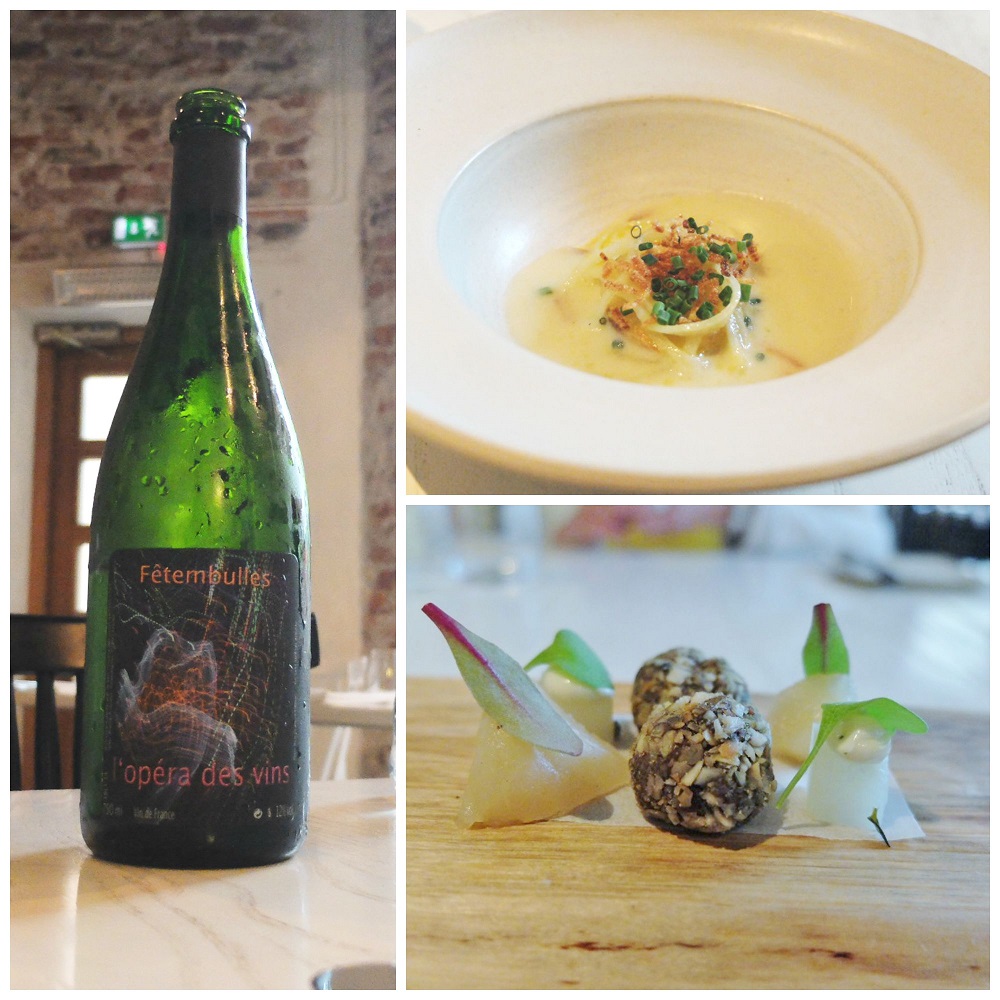 We had a 6+ course menu, paired with wines from all over Europe, a medley of beats and a fancy play on potato soup — paired with a sweet yet acidic French wine (alsace), brioche and cabbage, Baltic herring with an Austrian wine. A fresh cucumber puree, rye and cheese, three types of carrot (caramelized, sweet & sour, pickled), organic chicken, tarragon risotto. The list goes on. One of the best meals of my life, even if we were eating at the very early hour of 6pm. You must come here if you visit Helsinki.
Spis Restaurant, Kaserngatan 26, 00130 Helsingfors, Finland.
2. A floating restaurant, Meripaviljonki
On midsummer day, when most are holed at home with their families feasting and having fun, we instead opted for a sauna and lunch with our lovely guide Maria. Lunch that day was to be a little further out, next to the beloved Paasitorni congress center, immersed in nature — a luxurious oasis of light in the city's concrete and granite business hub. The unique architecture is from Finnish designer Arkkitehtitoimisto Freese Oy, with panoramic ceiling to floor glass windows giving plenty of natural light in the inside dining room.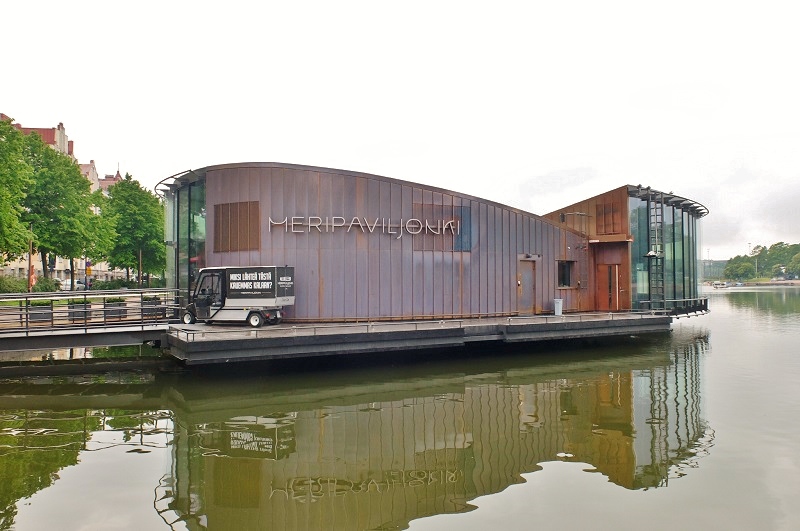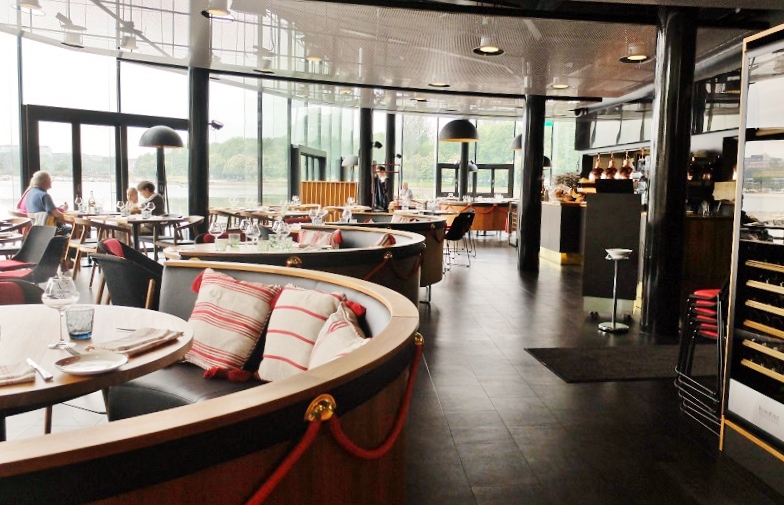 Maria, Nico and I grabbed a seat by the window and chose one of the daily menus, featuring an appetizer, main and dessert for around 50 euros in total. I tried the artic char and avocado puree, followed by a spice seafood risotto and ending with a beautiful raspberry creme brulee. As we discussed Helsinki, picking Maria's mind is a fascinating affair, her mind is a well of information and she knows everything and anything about this city, I suddenly realized our quiet, pretty surroundings and felt at peace. These kinds of places feel a world away from my busy street on via dello sprone in Florence, yet I love them both.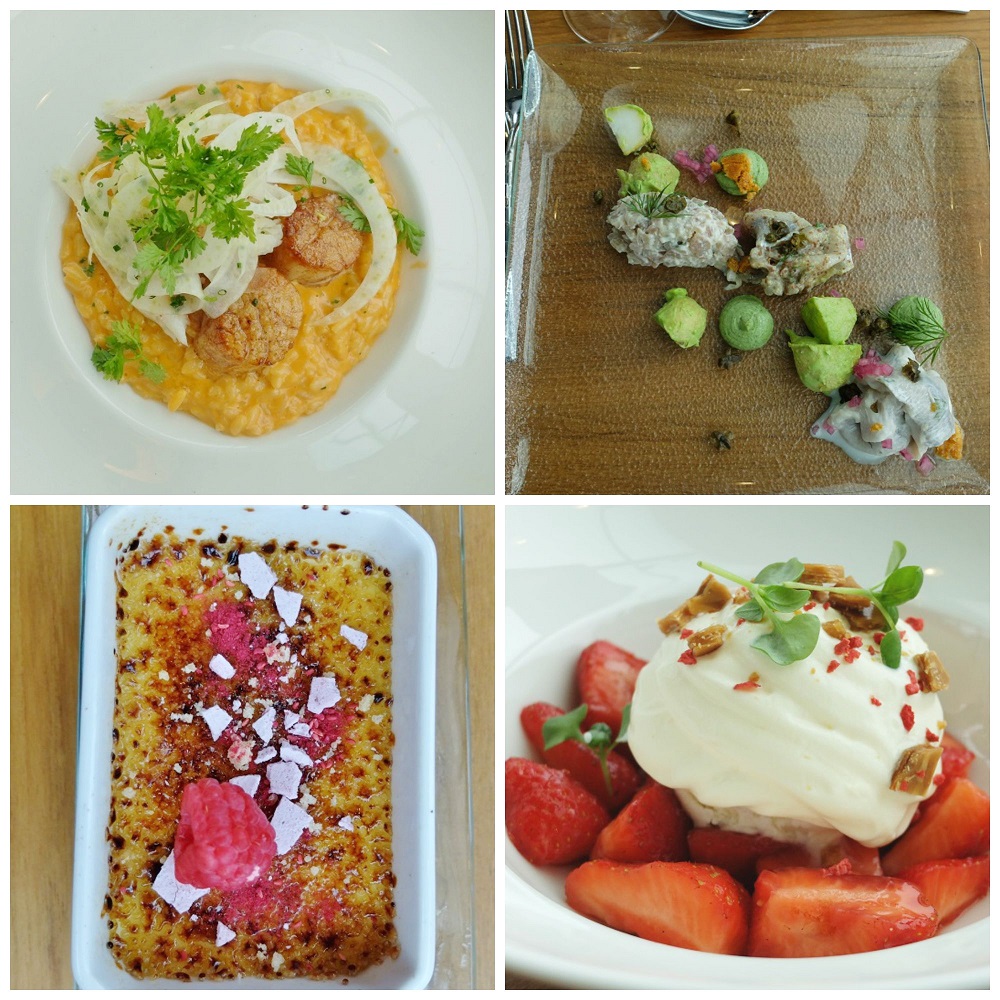 Meripaviljonki retsaurant, open seven days a week, Sparbankskajen 6, Helsingfors, Finland.
9. Finnish Architecture Is Really Cool
I first touched on the interesting history of Finnish architecture in my last post about our December trip to Finland, but this trip, it was nice to see more of the Jugend architecture (or Art Nouveau) in the light of summer. Finland was once a part of both Sweden and Russia during different epochs of time whose influence you can still see in the city-scape. You can hop on tram 4 to see many of Helsinki's architectural neighborhoods and everything is a walk away. I truly enjoyed strolling the city streets with Nico and our guides Maria and Liisa, pointing out different factoids about each building we ran across. You can read more about local buildings here. 
10: Market Shopping
When traveling, I always seek out local, popular markets where we can shop local and get into the vibe of any given place. I am not a huge a fan of grocery stores, but I really want to see how people eat. Coupled with the fact that people here embrace anytime to be outside and get a little air, open markets are always a good bet. Visit Helsinki has this useful list to get started.
To get into the swing of things, we walked along the south harbor where you can almost always find a market of some sort. Ships often dock here, and we spotted plenty of people eating smoked salmon and shopping for furry hats (in summer) and just generally enjoying a little of sun. To be honest, the stalls are quite touristy and a little bit 'kitch' for my tastes, but it is also close to the Old Market Hall which is eclectic and interesting.
Instead another market we absolutely loved and which definitely felt more authentic was the Hakaniemi Market Square, easy to arrive via tram. Here we stopped for lunch (we are obsessed with karelian pies) on midsummer's eve and just soaked in the beautiful atmosphere for an hour or two, it is also next to the enclosed Hakaniemi Market Hall. This itinerary combines different design shops and this market along the number six tram, genius idea for someone looking to see the best of the area.
Another market I was recommend is the Kallio Flea Market which is a hub of activity every Sunday, read more about it here.
11. Nature And Sea
There is a long history of Helsinki being a popular maritime port and fishing village, the abundance of islands, lakes make this a wonderful place for those who love to be around the sea, actually here, it would be quite hard to escape it. There is so much to do here, and one of the favorite local activities is to hop on a boat and head to a surrounding island, like the one we visited for midsummer eve, Pihlajasaari Island. To get there, grab a boat at  boat behind Cafe Karuselli in Kaivopuisto. The fare is around 10 euros per adult and takes around 15 min. Other notable islands include Uunisaari, Korkeasaari (where the zoo is located), Seurasaari (open air museum). Or you can visit this popular local beach.
There are also plenty of green spaces in the city. We spent plenty of time in the Esplanade Park since it was close to our hotel, but you can even find solace in an ex-cemetery-turned-park housing old victims of the plague. A little weird but still better than 99% of parks you see in Florence.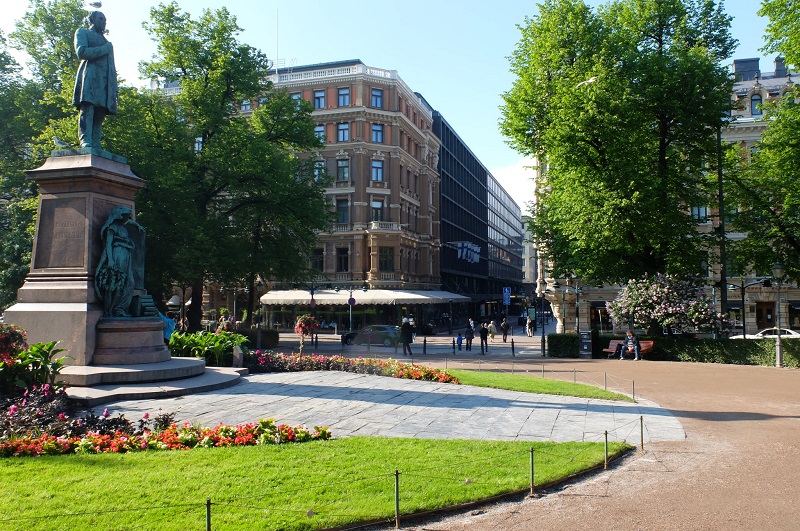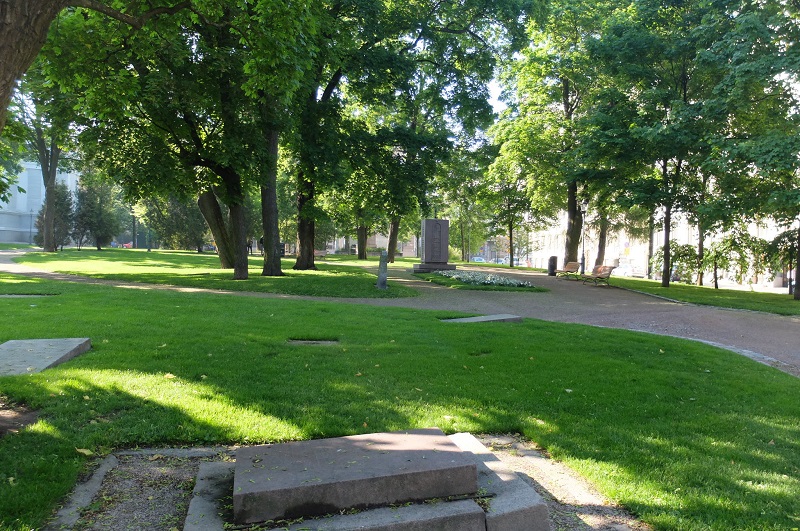 12. Gelato, Yep I said It
The Italians reading this may gasp that I added gelato to a list of Helsinki favorites, after all you can get the good stuff only in Italy right? Well surprise surprise, they happen to have an excellent spot Helsingin Jäätelötehdas, mixing the Italian tradition of gelato with subtle, Finnish flavors. The little cart was packed when we visited and I adored my mint and chocolate concoction. Well done, guys well done.
Helsingin Jäätelötehdas, Työpajankatu 2, 00580 Helsinki, Finland.
https://instagram.com/p/4ek1auxTNm/?taken-by=girlinflorence
---
Naturally I would love to hear from you, especially those who are native Helsinkians and want to share their favorite spots in town. I actually could make this list more like 100 reasons to visit, but there is only so much time in the day.