If you asked me a few years ago about where to stay in Tuscany, I probably would have sent you in a link to airbnb. After a series of crap hotels in my early twenties, when budget was the biggest factor and I still wasn't all that savvy online, I said the hell with it and embraced the idea of living like a local. And while I still love apartment stays while traveling, and have done so in Berlin, Istanbul and Portugal—to be fair, I have grown to love staying at hotels again.
However, in Tuscany, it almost feels like you have too many choices. It seems like every agriturismo and villa is 'the  most authentic', each prettier than the last and choosing can be quite difficult. After all the Tuscan region covers a massive space of around 22,994 square kilometers. While I adore the areas of Val d'Orcia (a personal favorite) and the famous Chianti castles, there is much to be discovered in this popular area of the world. For a bit more soul-searching, I highly suggest getting to know some of these lesser-known zones.
This spring, I went on almost an entirely Tuscan journey, discovering areas that were so close, yet somehow overlooked by us over the years—such as the very accessible Figline valdarno area. So close to Florence, only 40 kilometers away, and with so much to do.
I suppose I looked at this area as almost industrial, worth overlooking and yes you do see traces of industries in the area. But personally I don't lament about such things, anything that brings jobs to a country with an increasing brain drain is just fine by my book, as long as they respect the environment.
I heard about Hotel Villa La Palagina first through my friend Sophie, who blogs at biggest Dutch site about Italy, Ciao Tutti, run by the fantastic and contagiously optimistic Saskia. Their friend Eric runs operations at this hotel which has singer Sting as a neighbor (whose house I will blog about shortly). He invited a few of us to stay for a night this April at his resort. We not only got out of Florence for a day but he also took us on a tour of the area, with an impressive amount of efficiency only a Dutch person could do —they make it seem so easy.
The villa itself is absolutely delightful, colorful with an air of simplicity and comfort that we all look for a night in the country. Like everything in Italy, it all starts with a story. Where this Villa now lies was once a place where nuns resided, linked to the abbot of Vallombrosa —but the structure was later destroyed by an Earthquake (yes Italy is quite seismic!). In its place, is a restored 16th century villa, which was once owned by the Florentine Ricasoli family and is now surrounded by 110 hectares of olive groves and vineyards. They produce their own olive oil and wine which can be sampled at their in-house restaurant.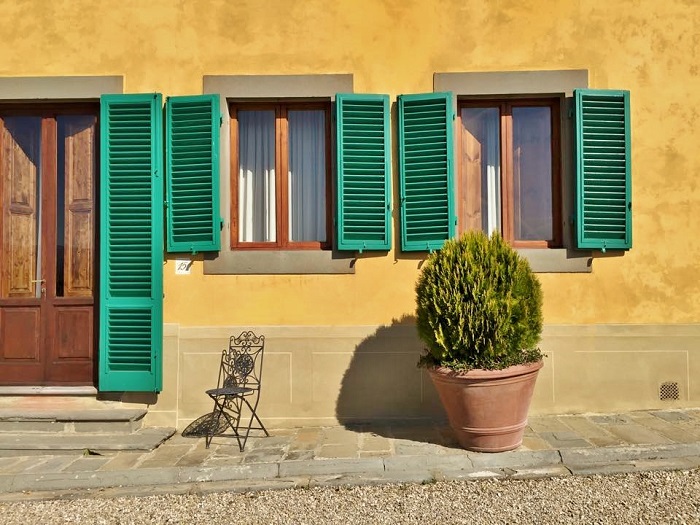 In my opinion, the owners of Villa La Palagina should be very thankful to have a manager like Eric Veroliemeulen, who has been working in hospitality since 16 years of age. He is the ideal person you could imagine running your hotel. To say he is friendly is an understatement, fabulous social butterfly is perhaps a better term —but one with extensive knowledge and radiating an excitement you rarely find in someone who has been doing a job like this for 10+ years. I appreciated his five-star level of service and general good cheer.
Which brings up a good point about stars used to rate hotels. Already the 'star' system in Italy is one that I still haven't really understood. I have been to many places that are four stars but should be three or more. In this case, they certainly deserved a star and a half but as luck would have it for guests, rates here are more than affordable, I think the lack of an extra star is due to the no elevator but come on people, in Italy good elevators are as rare as a white truffle. I did a bit of searching and spotted that in low-season you can grab a room for around 85 euros which is a steal in 2015, in high-season I didn't see rates over a 150 euros for two people.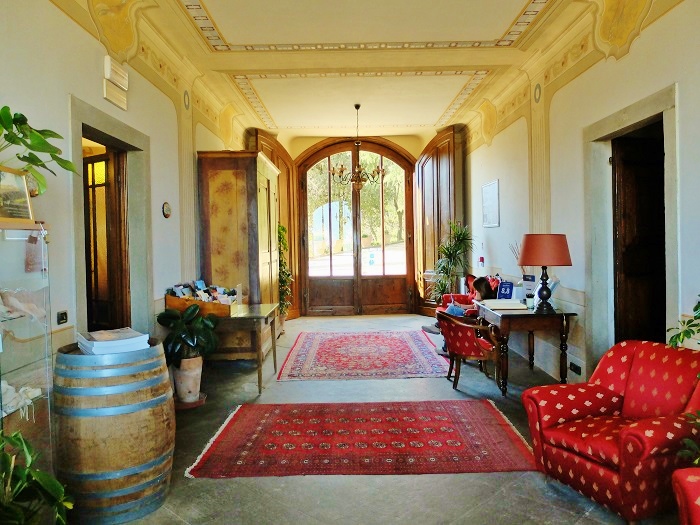 The place itself boasts 26 rooms and are all tastefully outfitted, mine was quite roomy with a beautiful view of the rolling hills and the pool. There was more than enough space to please any American daunted by cramped European hotel rooms. The bathroom was beautiful, I really can appreciate a good 'bagno'. I loved the white tiling, skylight and jacuzzi tub, and you better believe I used those jets, they were asking for it after all.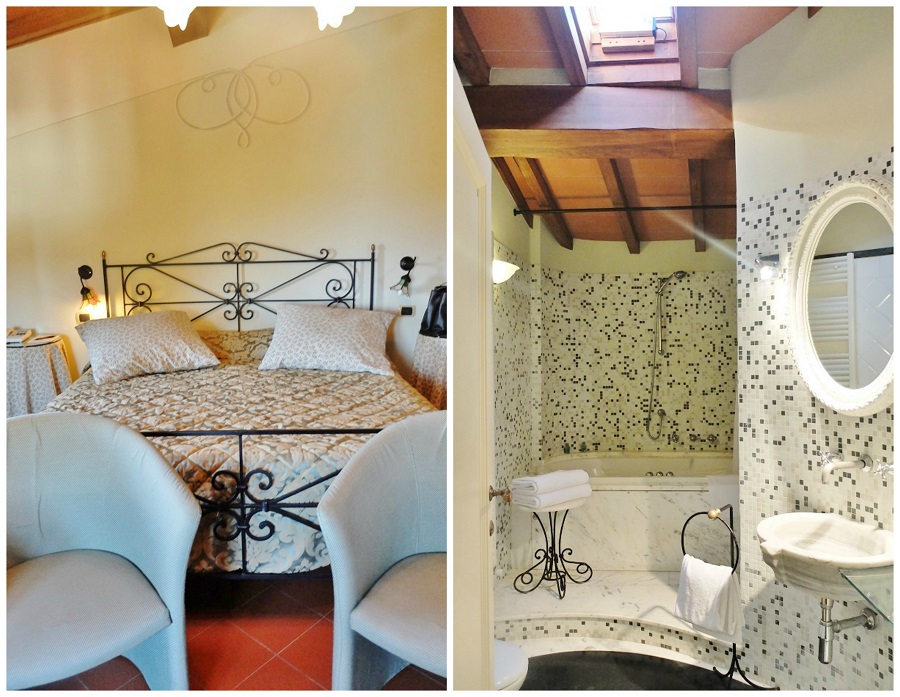 I spent quite a bit of time just relaxing in the garden by-myself and taking photos, and while you do need a car to get around, the second you get out of larger cities in Italy, this is the general case anywhere in Italy. This would be the ideal place to stay for a night or two when you want to escape the busy streets of Florence for a bit of quite solitude, while still remaining close by for day trips, prosecco and a good book is all you need.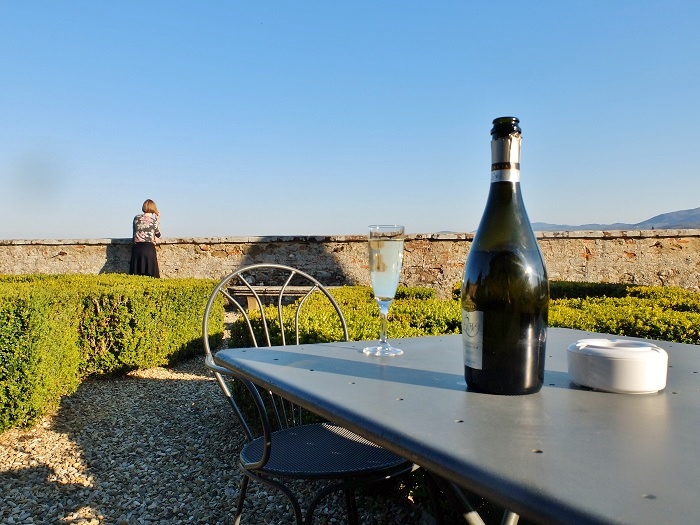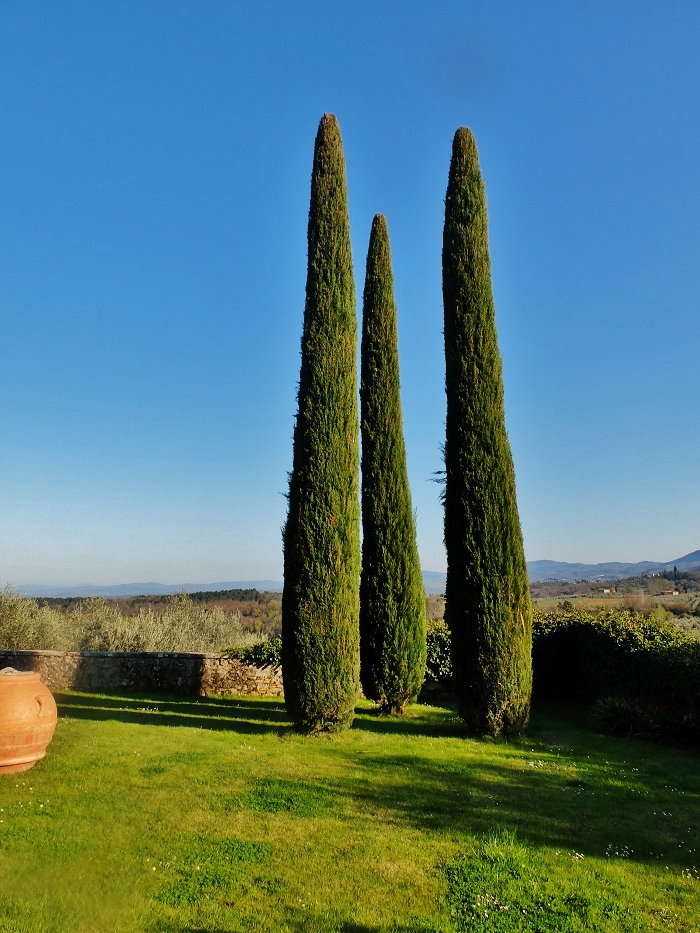 We had dinner that first night at the restaurant, headed by the always smiling Chef Federico Cardi, who was going to lead us on a cooking class the next day. We were all looking to eat a little lighter after a big lunch and he accommodated us with beautifully presented Tuscan food with a twist, I loved our stuffed guinea fowl followed by a decadent, but small dessert, all matched perfectly with local wines from the Chianti hills surrounding us. The conversation flowed as easily as the wine, and I ended the evening with a nightcap on the terrace with a few of my friends.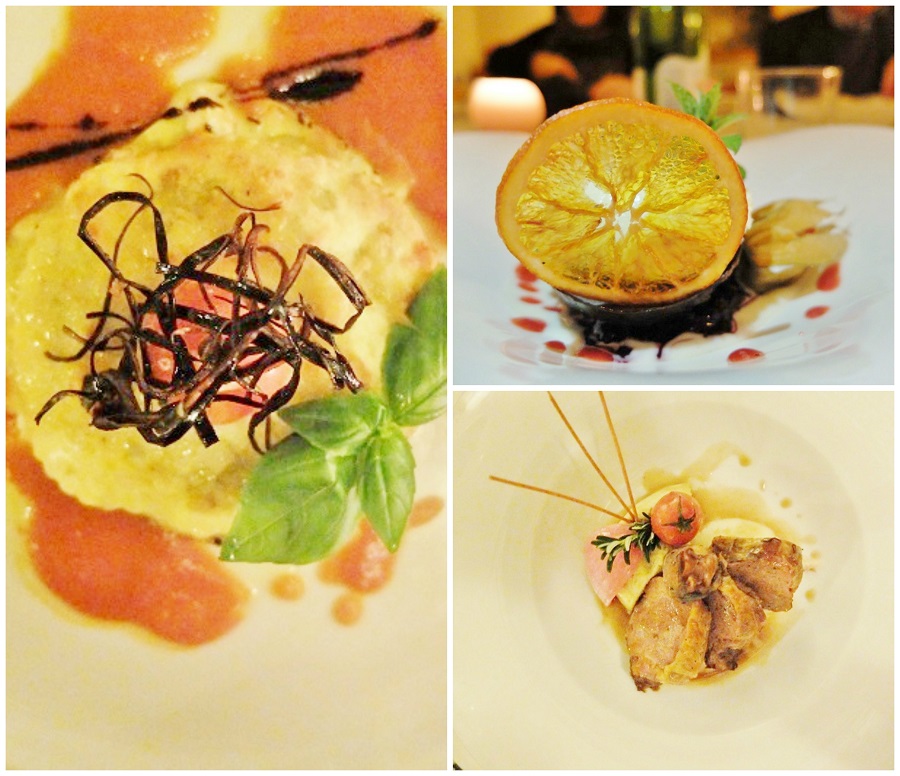 At breakfast the next morning, I sipped my cappuccino and gazed at the view, wishing I could stay a little longer and bring back Nico. Places like this are meant to be enjoyed with good company, and as much as I love the life of a travel writer and blogger, I always miss my other half during events like this.
Simply, motivation to return.
I sometimes forget that Tuscany is 'home' for me now, and has been for the past nine years. It still somewhat feels like a vacation, perhaps because I still really love it here and feel like it could be taken away. I haven't gotten tired of the crowds or that fact that this region is so much more saturated than other areas of Italy. A 40 minute drive away from home, and I still feel like I've thankfully escaped the Ponte Vecchio crowds.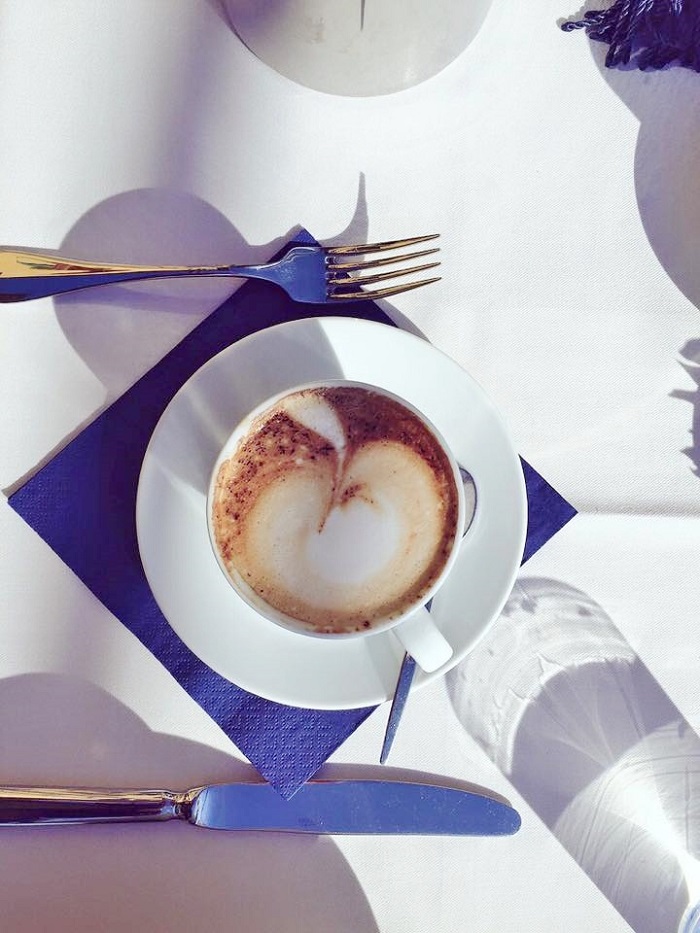 Our cooking lesson with Chef Federico was a great time. I am a less of a fan of the types of cooking experiences that involve a lot of watching and am more into those that involve elbow grease and getting flour absolutely everywhere. This was that kind of class. We weren't going to just watch him make our lunch and drink a few drinks, but instead each one of us had a task, chopping zucchini and rolling out fresh pasta. I learned a few knife skills to become an expert chopper at home and managed to actually successfully fold ravioli.
We were in to win it and the prize was a nice lunch in the outside terrace. Federico's mantra on food can be best assessed from this statement "I wish that the culinary traditions of my country will continue to exist, albeit enhanced by the personal touch of creativity. The kitchen of our restaurant is simple but tasty, the dishes are a mix of traditional recipes Tuscan and Mediterranean cuisine. " I loved everything we ate and brought back a few tricks for home, like an easy recipe for healthier version of eggplant towers that are just calling my name this summer.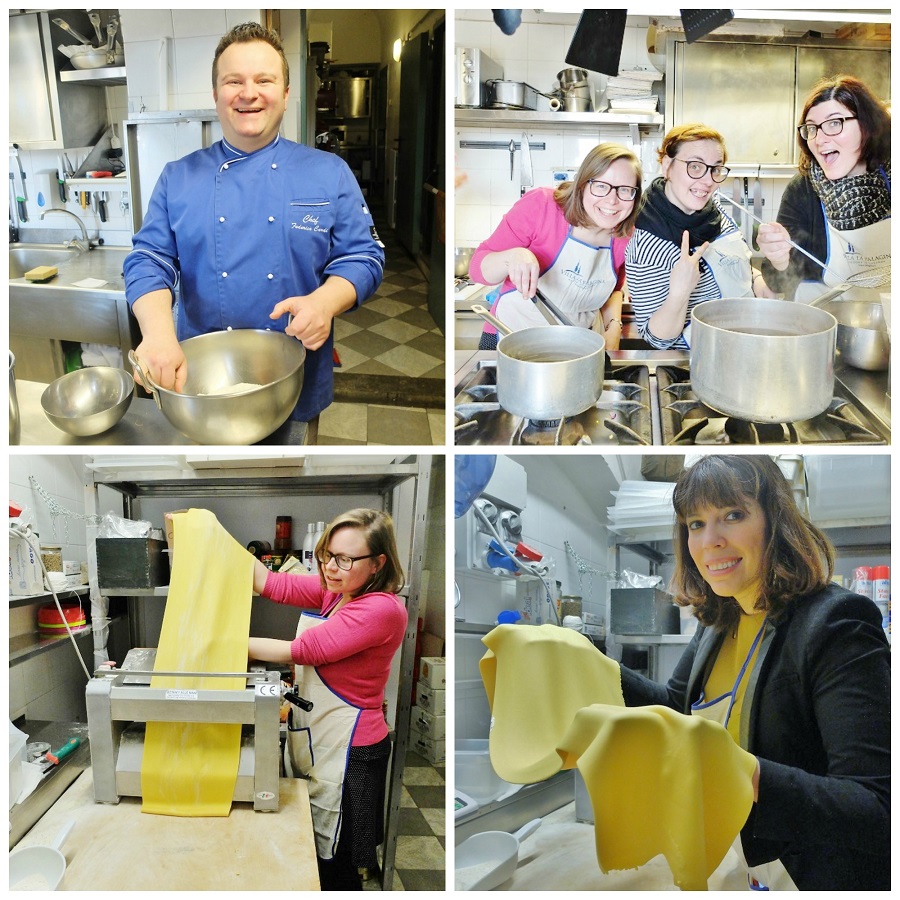 I am really thankful to share these sorts of places because I know people are often on a budget but are still looking for something quite unique. I definitely feel that this place fits the category of 'getting more for your money' when it comes to find a place to let your hair down and truly bask in the sun. I am definitely going to hound Eric this summer to come back and visit during those hot days when all you want to do is lie on the tile floor of your un air-conditioned house in the center of Florence.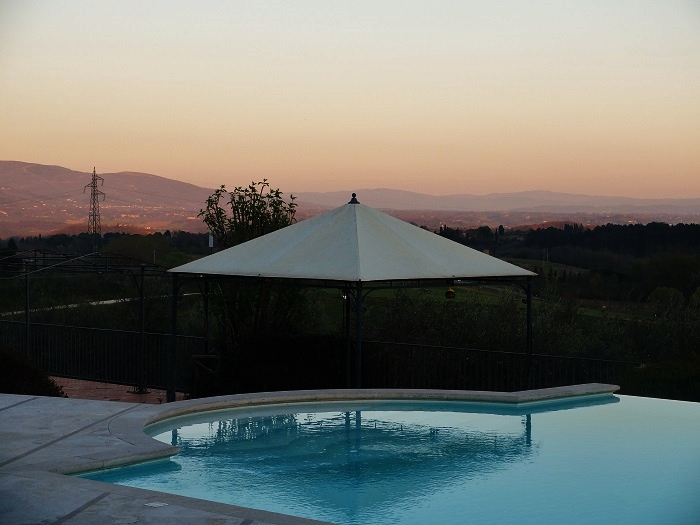 An additional note, they also offer apartment rentals that cater to larger groups and families looking for their own independence. I also noted that their concierge service is quite vast, they can help arrange for activities such as horseback riding on the property itself, shopping trips to local outlets, winery visits, private car rental and more. We visited a nearby cheese farm and a place that produces Cashmere locally, which I highly recommend.
---
Info & Getting There
Villa La Palagina,  Via Grevigiana 4, 50063 Figline Valdarno FI
Phone: 055 950 2029. Website . Prices start from an affordable 99 euros for two people. Facebook. Rooms start at 90 euros per night and you can often find pretty awesome deals on booking.com.
Directions.
Car: On the A1 motorway between Firenze (Florence) and Roma, take exit Incisa Valdarno. After the toll booth, turn left on the SS69 in direction Arezzo. After 5 kilometres, turn right twice onto the SP16 in direction Greve, Siena. After 5 kilometers, turn right to arrive at Villa la Palagina.
From Florence center By Train:
Catch a train from Florence (Firenze S.M.N) station to Arezzo or Roma Termini and get off at Figline Valdarno (approximately after 30-45 minutes). After arriving at Figline train station, call 0039/0559502029 and they will organize at taxi to pick you up.