I'm a little too obsessed with cheese. Since moving to Italy, cheese has become more than just a noun, an appetizer, something you add to food. Instead I liken it to a sort of 'holy foodie' grail. Beautifully aged pecorino, slightly crumbly and my go-to buddy. Or a fresh goat-cheese ricotta that I mix with cherry tomatoes and a bit of basil for a simple, summer pasta. Or what about the quintessential French cheese plate, not just a plate but instead a cart wheeled out in full-display featuring favorites such as camembert, sexy Roquefort or a comforting slice of chèvre, slightly melted on a steaming piece of bread covered with a bit of honey and nuts. Yes I think you could say I might have a slight problem in my general overjoy for cheese.
I almost had a scare earlier this year (shudder) when I 'thought' I might be lactose-intolerant, luckily it was just a temporary stomach bug but I had seriously thoughts of cheese rebellion lest my doctor gives me a no-milk ultimatum.
Recently, a few bloggers and I explored the area of Valdarno, close to Florence and filled with all sorts of interesting places that had somehow evaded thus far. This was all brought to us by the fantastic 'guy about town' Eric, the Dutch general manager of nearby Villa Palagina, one incredible place to stay if you are looking for a little Tuscan hideaway with a nice pool and great restaurant.
I suppose I had always seen this area as a tad industrial, but instead there is much reason to come here, just as much for a local as a tourist. One of those places is small cheese farm, the organic Podere Casa al Bosco, a cute place run by two sisters, Sandra and Ada, who have taken over the family business to produce high-quality goat and cheese cheeses.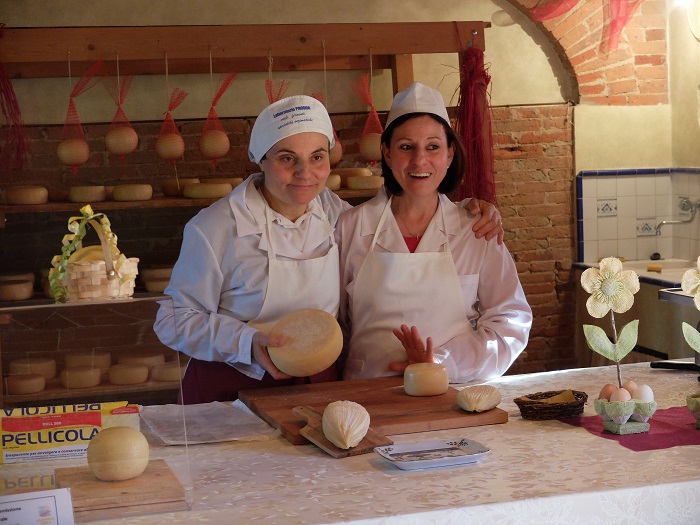 Casa al Bosco has no sign from the road passing by, but it could be that they just don't need one. Locals come from all over the area to pick up Sandra and Ada's fresh ricotta cheese or as I like to call it 'Fifty shades of whey', which they make every morning from the milk of their 200 sheep and five goats. They milk around 60 at any given time. I learned that during prime baby-making season (get your mind out of the gutter), they tend to make more cheese in spring/summer than in winter.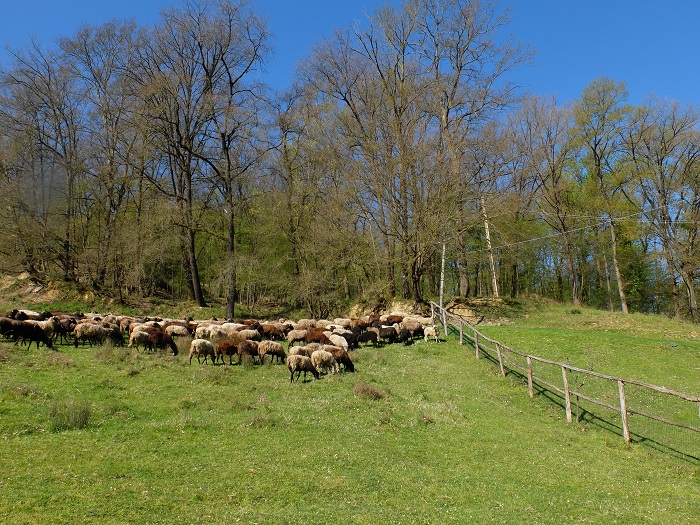 Ricotta cheese is actually made from whey (a by-product of making cheese) and the liquid whey is heating to a high temperature in this large cauldron of sorts and is constantly stirred, so that the cheese does not get burnt and taint the flavor of what should be a nice, flavorful ricotta (which means 'recooked' in Italian) which is then strained. It is reminiscent of milk in its flavor, very light and should be eaten fairly quickly. I have often been on the hunt for ricotta in the states, sadly in Texas the only versions I found were very 'hard' in texture and had little to no flavor of the ricotta that you find fresh in Italy.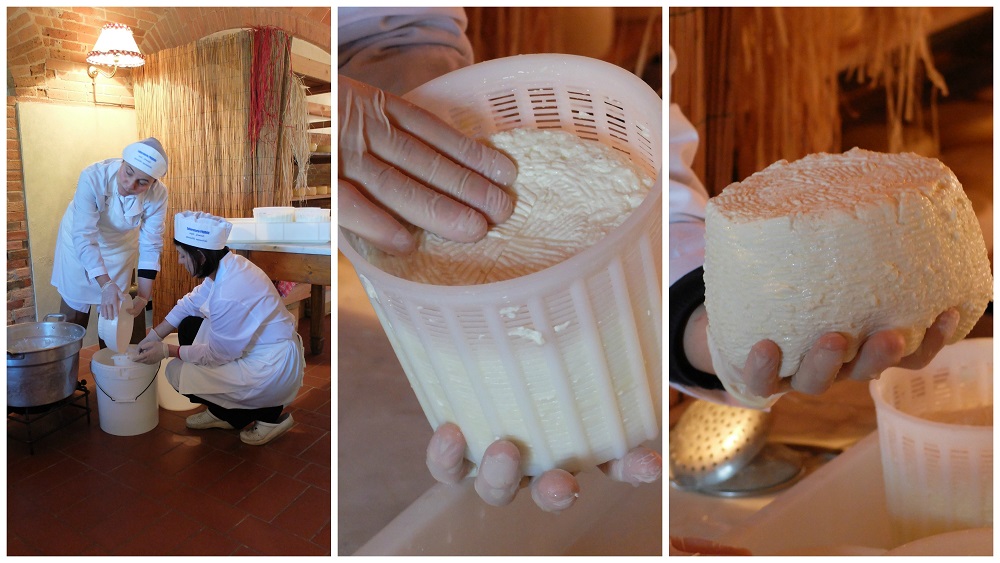 They also make raveggiolo, cheese with spicy pepper, arugula, chives, truffle and a specialty of theirs is the delicious and unique giuncata, a kind of fresh cheese obtained from sheep's milk curd and wrapped in rushes. Honestly I still really don't know what 'rushes' is only that they sort of resemble a corn husk.
What to do with all of that ricotta and cheese, well I could think of a million uses but for a little 'foodspiration' I recommend a simple recipe like this one from Elizabeth Minchilli with zucchini, ricotta and rosemary. Also Nico and I love fresh ricotta sprinkled with a little salt and black pepper on toasted garlic bread in the summer with a salad. Also ricotta makes as a great dessert component, topped with a homemade marmalade or inside of cheesecake and naturally it fits well with the Sicilian cannoli, the best ones are filled before you, as fresh as can be. Like any accepting friend, it can be adorned with whatever you see fit.
Podere Casa al Bosco also has options for those looking for a farm holiday with accomodation. I actually think this would be a brilliant place to take a family, to see the actual process of milking the sheep (which quite naturally all have a name that by some grace of magic Sandra and Ada remember) and turning into cheese.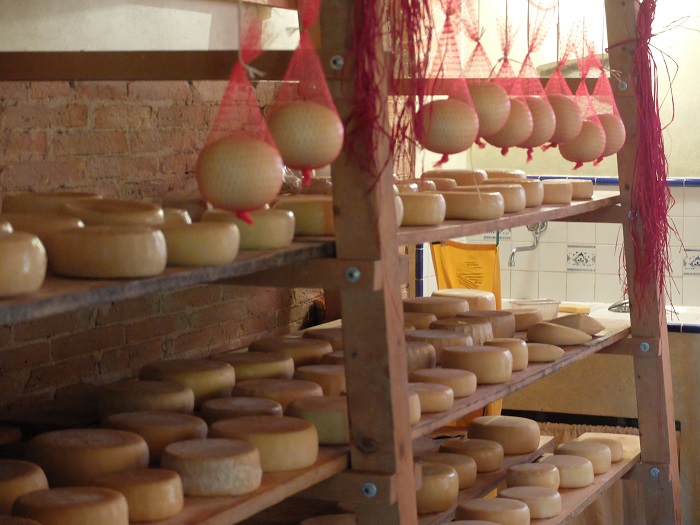 Fun for everyone and it is just another highlight of living in Italy, a close and personal connection with your food. In fact, one of the highlights of our morning visit was holding one of the baby goats. Sandra thrust this little guy into my arms and he was more than happy to my new bestie throughout the rest of the visit.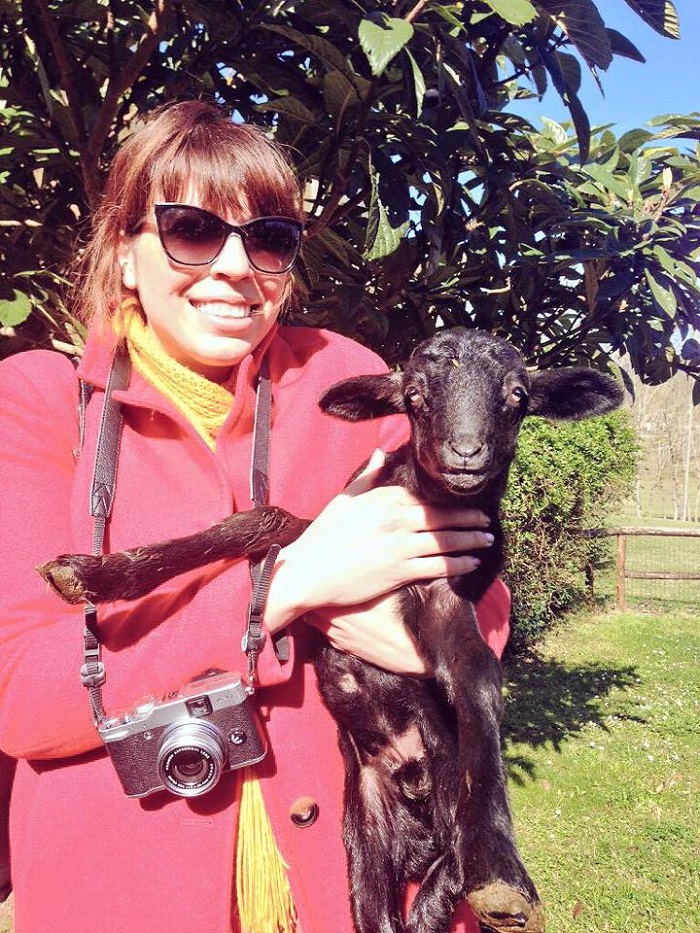 Podere Casa al Bosco
Address: Via Cesto 73, 50063 Figline Valdarno (FI). Phone\Fax: 055 952725 Mobile phone: 339 4191824 (Ada Bao)
E-mail: ada.bao@yahoo.it. Store open from 9:30am – 8pm. website.
How to Get there
If you get there by car which is likely the best idea, take A1/E35 to Strada Regionale 69/SR69 in Ciliegi. Take exit Incisa-Reggello from A1/E35. You can see the rest of the directions here. It takes roughly 40 minutes to arrive by car, I think you can also hop on the bus but I cannot guarantee how reliable it is, but email me if you have more questions on how to visit.