Back again and sorry to be late with my November list of events, its been crazy here work-wise in casa di Georgette. Right now I am trying to finish several work projects in order to enjoy the holiday season with t-man and have a stress free trip to the states in May for my brother's wedding and hopefully not drown in Italian taxes. hurrah! can you smell the sarcasm?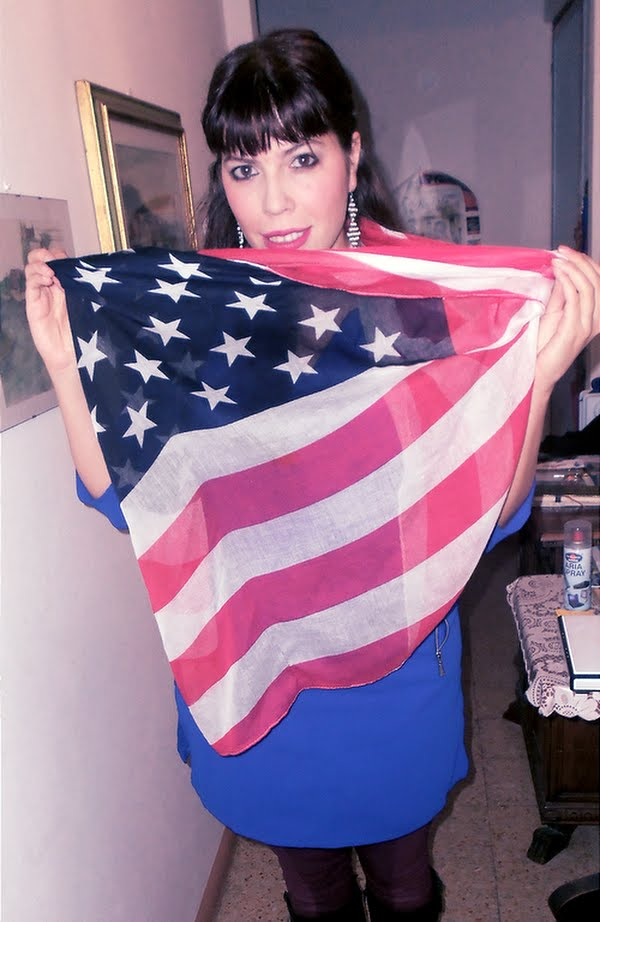 First things fist – As you are probably wondering. why am I draped in an American flag scarf above? Well that's because yesterday we went to an election party in Florence and found out that President Obama has been re-elected. If that's not some November news, I don't know what is! Go America!
In my thoughts, November will be just as exciting as October and some of the events are ongoing (like the film festival). As always, check back periodically as I tend to add events throughout the month when see something interesting. so enjoy! November is a beautiful month in Florence and perfect for snacking on roasted chesnuts, buying too many scarves at the markets and sipping thick, creamy hot chocolate. Also tourism tends to slow down so you may even be able to walk by the Duomo without getting knocked down by someone trying to get an epic 'shot' of the church.
FILM FESTIVAL: 50 days of international films at the Odeon Cinehall which I wrote about. In November, you can look forward to the International Documentaries festival, ethno-musical festival (with special music from Tibet), International films about contemporary art,  International Festival of Cinema and Women, and the Balkans festival (can't wait for that one!). Don't miss it! We had a great time at the France Odeon festival, even if I don't think Pete Doherty is a prime actor.. or maybe it was just the movie we saw.
CULTURAL EVENTS: Florens2012 – November 3 -11th. biannual week of free events about culture which I have explained here. Don't miss the round-table International discussion on the 9th and the special gastronomic events in correlation with Florens.
WINE FESTIVAL: Florence Wine Event, November 10-11th. at the ex-tribunale – piazza san firenze. 11am-10pm. This wine festival is BACK as part of the Biennale Enogastronomica and for just 10 euros you can get a glass and try some amazing wine. Facebook fan page is here.
EXHIBIT: Until November 14th. CLIMATE CHANGES IN THE CITY PALAZZO GIOVANE. Exhibit on climate changes and energy-saving with the contribution of the European project. Life+ R.A.C.E.S., by Europe Direct Firenze. From 8:30a.m. to 7:00p.m. from Mondays to Fridays.
CULTURAL CONFERENCE: BITAC – International fair of cooperative tourism. November 10 & 11. Organized by Alliance of Italian Cooperatives (AGCI, Confcooperative, Legacoop). At the Palagio di Parte Guelfa & on the 11th – Fortezza di Basso.  A chance to discover the cultural route of civilization cooperative : " The route is among historical sites and cooperatives in the various countries of Europe that contribute significantly to co-culture.  I will be touring the palazzo on November 10th with some fellow bloggers and learning more about BITAC and AGCI and what they are trying to accomplish. On the 11th at the Fortezza di Basso BITAC will have a workshop and conference, check out the full program here. I am excited to see what sort of ideas they have to even have the opportunity to participate. If you too are interested in participating, email them here.
This new project will involve hostels, holiday homes, hotels, museums, libraries, theaters, production complexes but also having some historical significance, with a common characteristic: to be managed as a cooperative.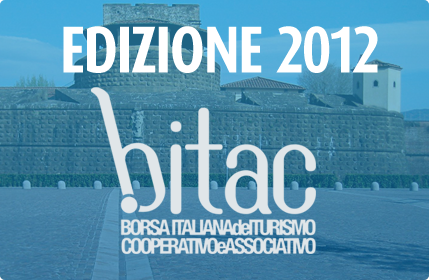 FAIR: Art and Restoration Fair. November 8-10th, Fortezza di Basso. Official website. Learn from the masters of art and conservation and restoration during this annual (3rd edition) at this three-day trade show at the Fortezza.
PHOTOGRAPHY EXHIBIT: US Presidents photographed by Harry Benson. Tethys Gallery, via maggio 58/r. November 9-22. This is something you do not want to miss. Harry Benson has photographed 11 US presidents and from what I have seen, he has captured some really unique moments that humanizes these powerful figures. Organized by the Robert F. Kennedy Center for Justice and Human Rights and the il Festival dei Popoli.
FOOD FESTIVAL: White Truffle Festival in San Miniato. This famous fair is back for the last three weekends in November and it's one you don't want to miss. It is an important, internationally recognised fair that hosts many gastronomic and cultural events. Apart from selling fresh truffles in various parts of the historical centre of San Miniato, there are stalls and markets where people can eat, drink and find all types of Tuscan products. Check out the slightly creepy flier below.
FAIR: BTO – Buy Tourism Online. November 29, 30. Fortezza di Basso. Two days in Florence with: International experts Leading companies Debates in the Main Hall Seminars in the Focus Hall "Tools of the trade" training sessions Product presentations. A not-to-missed event for: Tourism and hospitality industry agents Government and special-interest groups of the region Students and researchers Present and future employees in the field of tourism marketing. Official site here
MARATHON: Sunday, 25th November 2012, is the 29th Florence Marathon.The second biggest marathon in Italy with an expected participation of 10.500. 42 kilometers in total! Info on how to participate is here. Afterwards will be a special 'marathon party'  complete with Tuscan food, entertainment and dancing (if you still have energy at that point).
Here is the official November list of events by the comune di firenze. Also worth noting is the many musical and theater shows by Maggio musicale firenze and teatro della pergola. All of which you can see in the official events list. Please do let me know if there is anything I should add.
Related articles