October has snuck up on us yet again and it's shaping up to be another fun-filled month of events that I am very much looking forward to. I complain sometimes about how fast time seems to be flying – but let's get real for a moment. It's flying by because there are so much to do, see & taste. Without further ado, here are my top picks for the month of October, as usual I will add to this list anytime I see something cool so check back frequently.
Fair: Internet Festival in Pisa – October 4-7 (Historical Center). I wrote a post about this on fairly recently and I strongly believe this is something worth exploring if you plan to work in Tuscany on the internet. Living & working in Italy means making connections and learning about what matters here, not just in your home country, so if you can, attend one of the many (free) events over this 4 day period.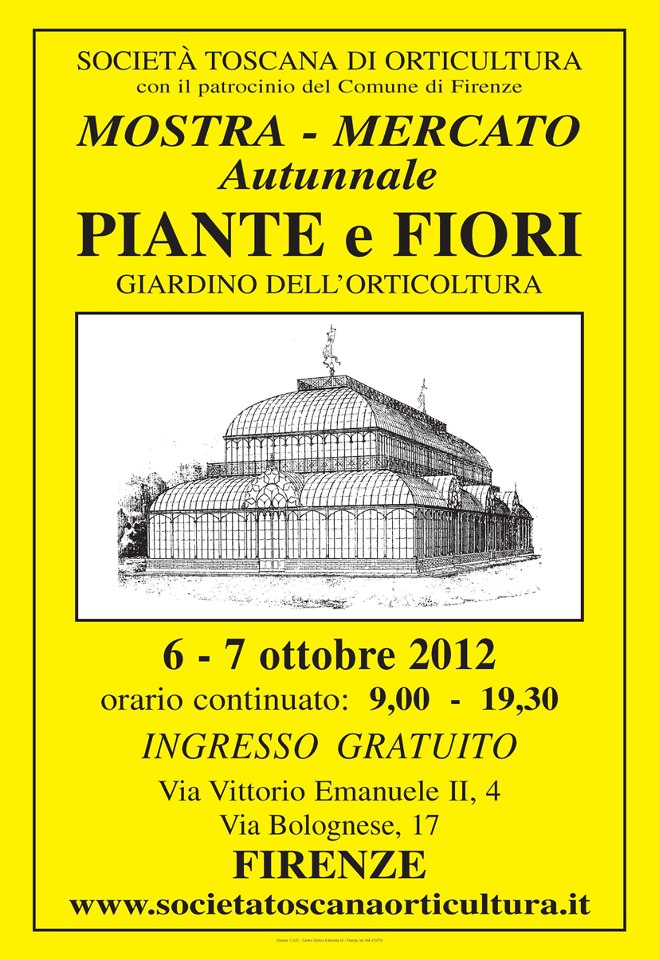 Plant Fair/Autumn plants on show – Horticulture garden, Oct 6-7, 9am-7pm with free entry. Florence. If you are in Florence this weekend and you love the 'changing of the seasons' I highly recommend you stop by  the 'giardino dell orticultura' to check out the plants they have on show. You can expect a wide variety, including ornamental pumpkins and lots of peppers. Giardino dell'Orticoltura -Via Vittorio Emanuele II n°4, Via Bolognese n° 17 Firenze [email protected]. Tel.: 055 20066237
Market/ 'Lungo un Giorno' Artisan Market, October 6-7, November 3-4th. Florence Oltrarno – Via Giano della Bella. 10am-7pm. Handicraft fair – local food. A creativity-themed weekend – this handicraft fair is great for both adults & children and located in a cool space (see photo above). Learn how to make Origami or paint ceramic Official flyer is here.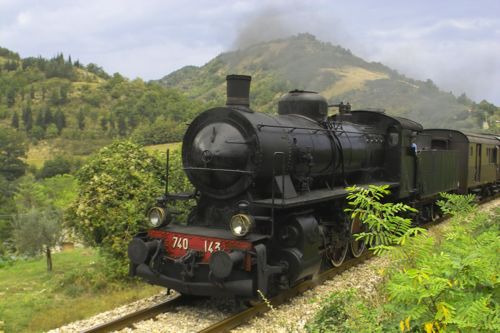 Food/ Chestnut Festival, Sagre delle Castagne. Every year the city of Marradi is the center of chestnut fever for four Sundays in October. A steam train leaves the Campo di Marte train station at 8:30 am to take you through the Appenine mountains to this wonderful town for a fun day of food and or course…chestnuts! Some of what they are offering include chestnut tortelli, roasted chestnuts, chestnut cake, chestnut marmalade you get the point here. I really want to go this year since I am a sucker for mountain towns and great food. For info regarding the historical steam trains, click here, otherwise for the town and festival itself, click here. or call  055/8042363.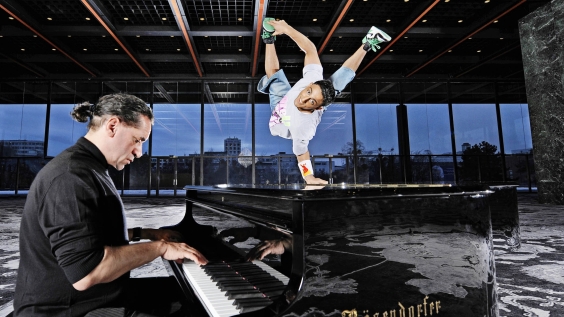 Dance: Redbull 'Flying Bach' – October 3rd, 9pm at Pergola Theater. This is so cool! Classical music by Bach will be paired with….break dancing! The group from Berlin is called the 'Flying Steps' and are world-renowned in the break dancing scene and this is one stop along their world tour. The music of Bach will be cleverly mixed with electronic beats to bring about a more youthful twist to the occasion. For tickets click here or the official site of Teatro della Pergola.
[vimeo http://www.vimeo.com/40147789 w=500&h=281]
Events/Audi in City Golf 2012. October 5-6th, historical center. After April's preview, "Golfing in the city" is ready for it's grand finale – 18 squads arriving in Florence to tee off in 18 various historical landmarks around town, including the top of famous Villa Bardini. More details here.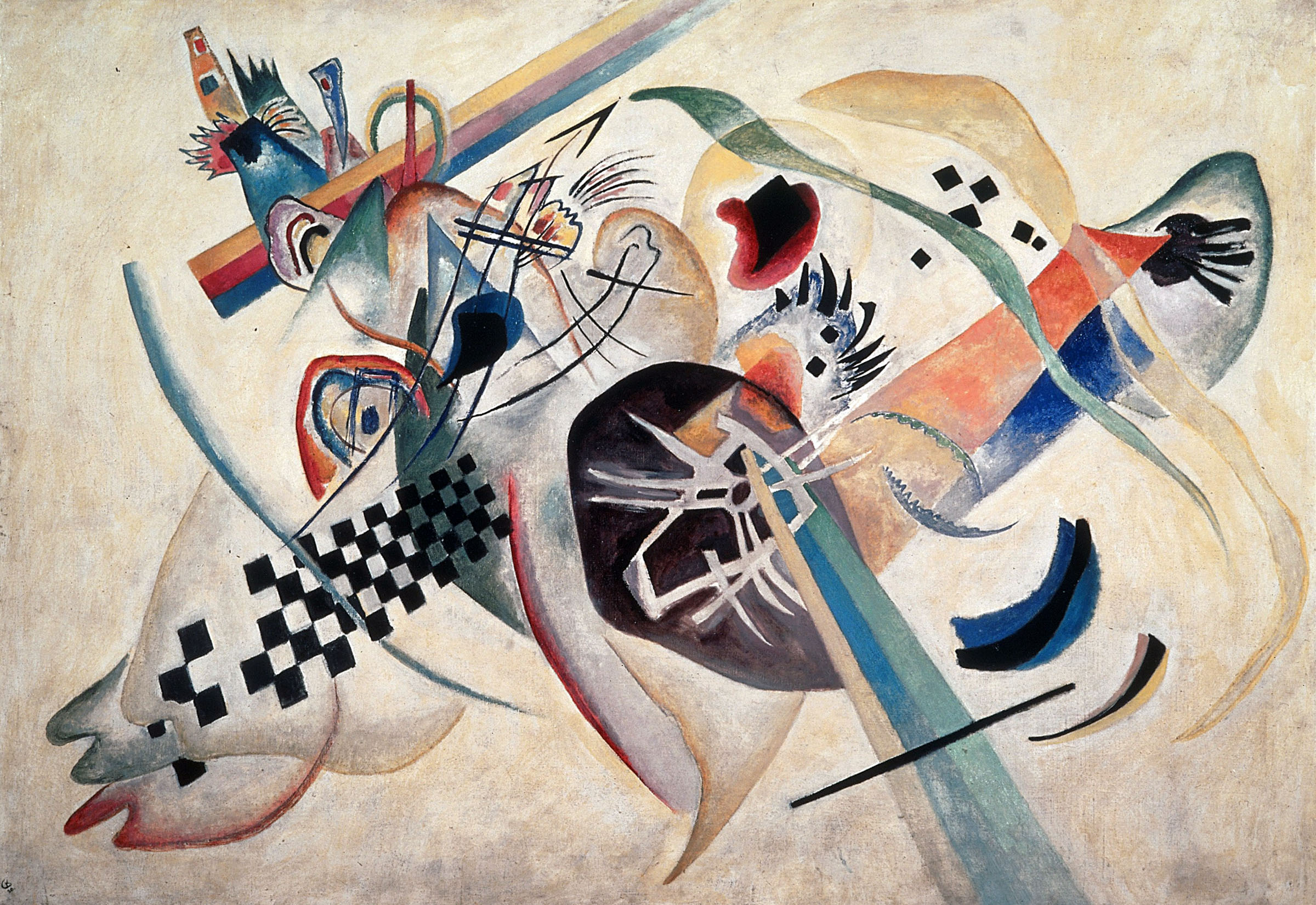 Art/ Kandinsky Exhibit, October 13th – February 3rd 2012. Palazzo Blu – Pisa. You do not want to miss the chance of seeing 50 masterpieces of Wassily Kandinsky –  who is credited with painting the first purely abstract works. This exhibit covers the period between 1901, when he left University in order to be an artist, and 1922, when he abandoned Soviet Russia to teach with Klee in Bauhaus, a project by Gropius. The show will also include Russian artifacts of local folk art that he used as inspiration. I personally will check out the show and I am really excited! For more info, check out the official site.
Food Festival/ 'Chocolate & Chestnuts', October 14th, Vergaio – Prato. A show dedicated to the flavors of autumn: Chocolate and Chestnut. The trade show includes  chocolate tastings, all sorts of chestnuts and of course wine. There will be famous chocolatiers from Tuscany and the famous chesnuts from Amiata. *Fun Fact, Vergaio is where famous Italian actor, Roberto Benigni grew up.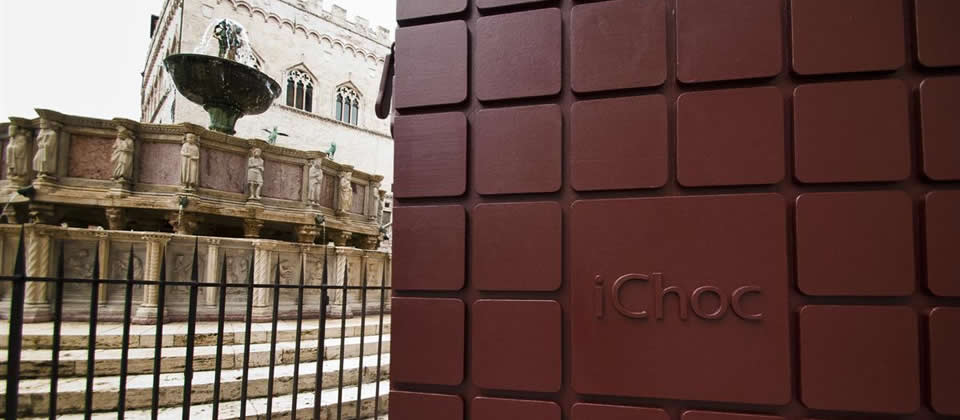 Food Festival/ Euro chocolate 2012 : Perugia, Italy Oct 19-28th. Chocoholics get ready – the madness is back and this year takes an interesting turn in the eurochocolate's new partnership with the Università dei Sapori di Perugia. What to look out for this year? Special cooking courses, beer & chocolate, "Applichiamoci". The chococard comes complete with a gift of a smartphone case in the shape of a candy bar – so worth 5 euros if you ask me! The offical site for the event is here http://www.eurochocolate.com/it/home.html?.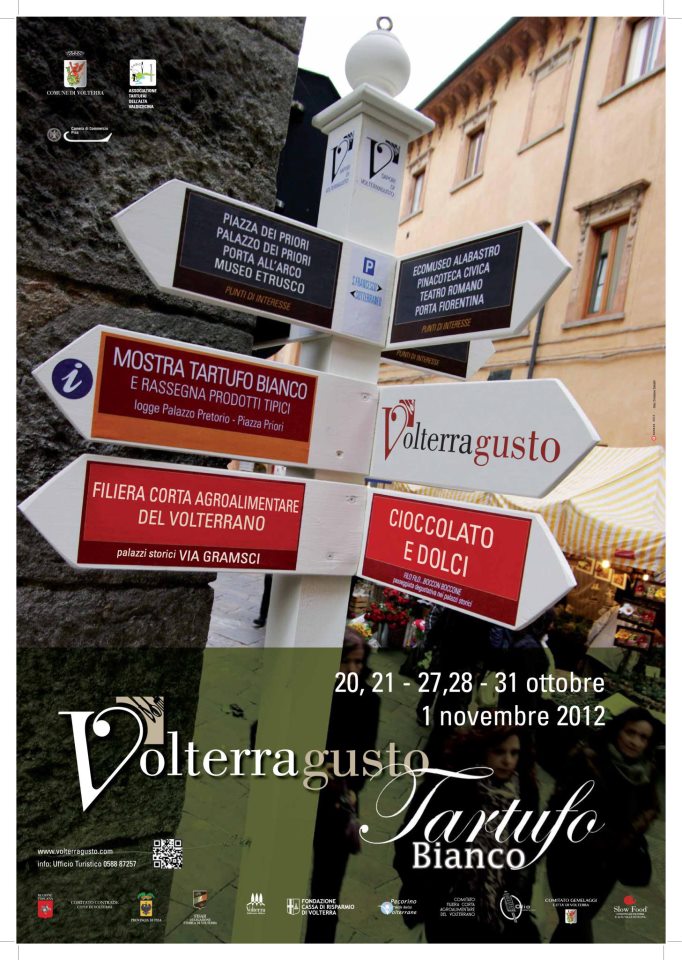 Food Fair: Volterragusto, October 20-21, 27-28 & 31 2012. Volterra historical center. Get ready for the annual autumn fair celebrating traditional products, including the famous white truffle,  from Volterra and Val di Cecina. You need to pick up your special 'card' from the info point in the city which will then allow you to join in on a flavor-packed itinerary throughout the fair. You can even join in a 'truffle hunt' battle between local experts. This will be my first time going so maybe see you there. info:
[email protected]
tel. + 39 0588.86099 – 0588.33233
www.volterragusto.com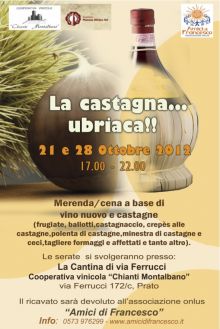 Food Fair/ "Drunk Chestnut" 'La Castagna…ubriaca". Oct 21, 28. Prato. 5pm-10pm. The name sort of says it all, who wouldn't be curious enough to check out a festival titled like this? The Cooperativa Vinicola Chianti Montalbano a Prato opens up their celler these two days for a snack/dinner based on products made with chestnuts and wine from Montalbano (two of my favorite things if you haven't already guessed). Some of the deliciousness you can expect: chesnut crepes, chestnut polenta, cheese, meats. Entry is free and you can also purchase products at the event. Proceeds go towards various charitable projects in Africa. 

Film Festival : 50 days of International Cinema in Florence. October 25- December 14th 2012, Odeon Cinehall. One of my favorite events is coming this month to the Odeon in Piazza Strozzi and I can't wait!  This year's edition features nine different film festival traveling from France to India. This festival deserves a blog post of it's very own so later this month – look out for a more comprehensive list of the participating festivals written by moi shortly.
Trade Fair/ "Shop & the City", October 18-21, Fortezza di Basso. Important trade fair for both the business sector and the public. Wander on over to the fortezza to discover new styles in furniture, objects, and even food. Rumor has it they even have an artisan chocolate exhibit complete with a chocolate sommelier & cake designer -I'm sold! Official site www.fieradifirenze.com
Related articles