Lately, I feel as if life has been passing by with the speed of a Frecciarossa train between work, friends, and play. Obviously I love it, this is the life that I chose but I also love to complain about it, because essentially that's what humans do. Deadlines have increased as my workload has heavily increased. This isn't necessarily a bad thing, but I am still learning how to manage it all and have a life. Like most freelancers, I am only now learning the power of "no" and of course, being realistic with my own expectations of when something will get done. We all like to make it seem effortless on social media, but really most of us are learning as we go. Truth alert, heard on the blog ;-).
On the other hand, much of what I do for work is discovering a fair amount of great locations in Florence, Italy and luckily, outside of Italy too. I have a personal passion for spas as any excuse to get away from the pressure of life is well-received by this girl. Lately there have been three places, all in and around Florence that have stood out to me on the spa front. All are very different, which is great because people have a variety of needs. Whether it's just a little "me" time you are looking for, a gift for a friend or ideas for a bachelorette party — have a look at this small, yet curated list below. If I missed a spot, let me know! I'm always on the hunt for great places around Tuscany and your help is always welcomed. 
The "360" wellness experience: Relax Firenze
This place has captured me, mind body and soul. And I'm not the kind of girl who normally says that. Thanks to the recommendation of my friend Elena of IoAmoFirenze, I met lovely Ilaria and her dedicated staff who offer a really unique 360 degrees level of wellness in the most center of town (near Piazza della Repubblica).
Obviously any luxury hotel in Florence probably comes with a nice spa, but what makes this place special in my eyes, is that this is all about wellness in a 360 degree way—traversing from your mental health to your physical being. I love the sound of that in this ever most narcissistic world we live in. Travelers visiting Florence can pop in for their anti-jet lag treatment or a quick EMS session. People like me can take it a step further and sign up for a program designed personally by Ilaria and her team. The staff here are wonderful people, each person I have met is warm and friendly—quick to bring a glass of tisane or ask about my day. They also offer yoga, pilates, natural therapy, mindfulness, relaxation techniques and a wide number of services that you can look at on their website.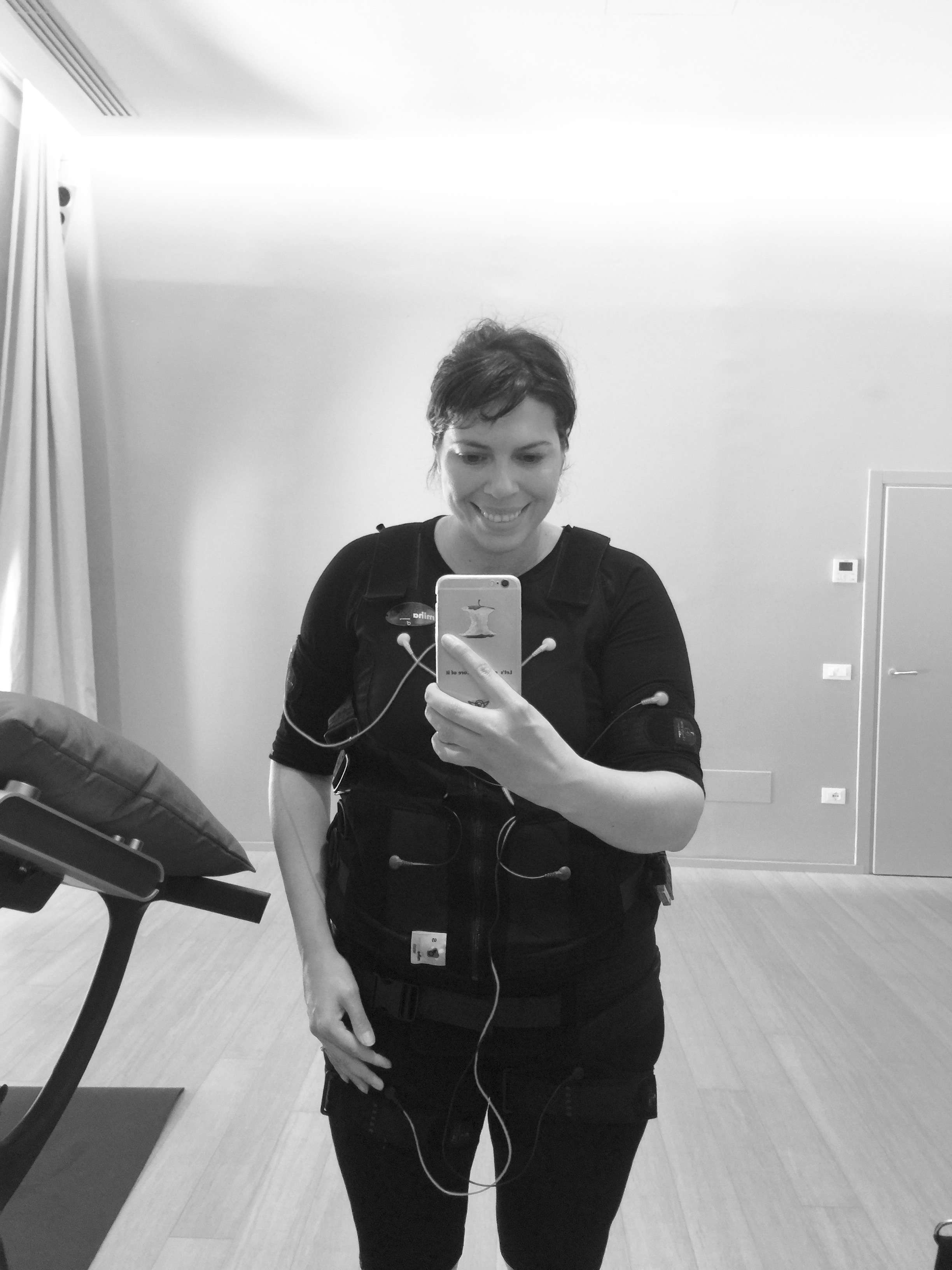 We sat down to talk when I first came to visit when Ilaria shared how this is all began, to which she shared "I was looking to create something different in Florence, after the birth of my child, I was looking to get myself back, not just physically get back in shape but also find my body's rhyme. To see what works for me now, that's the kind of place I wanted to create."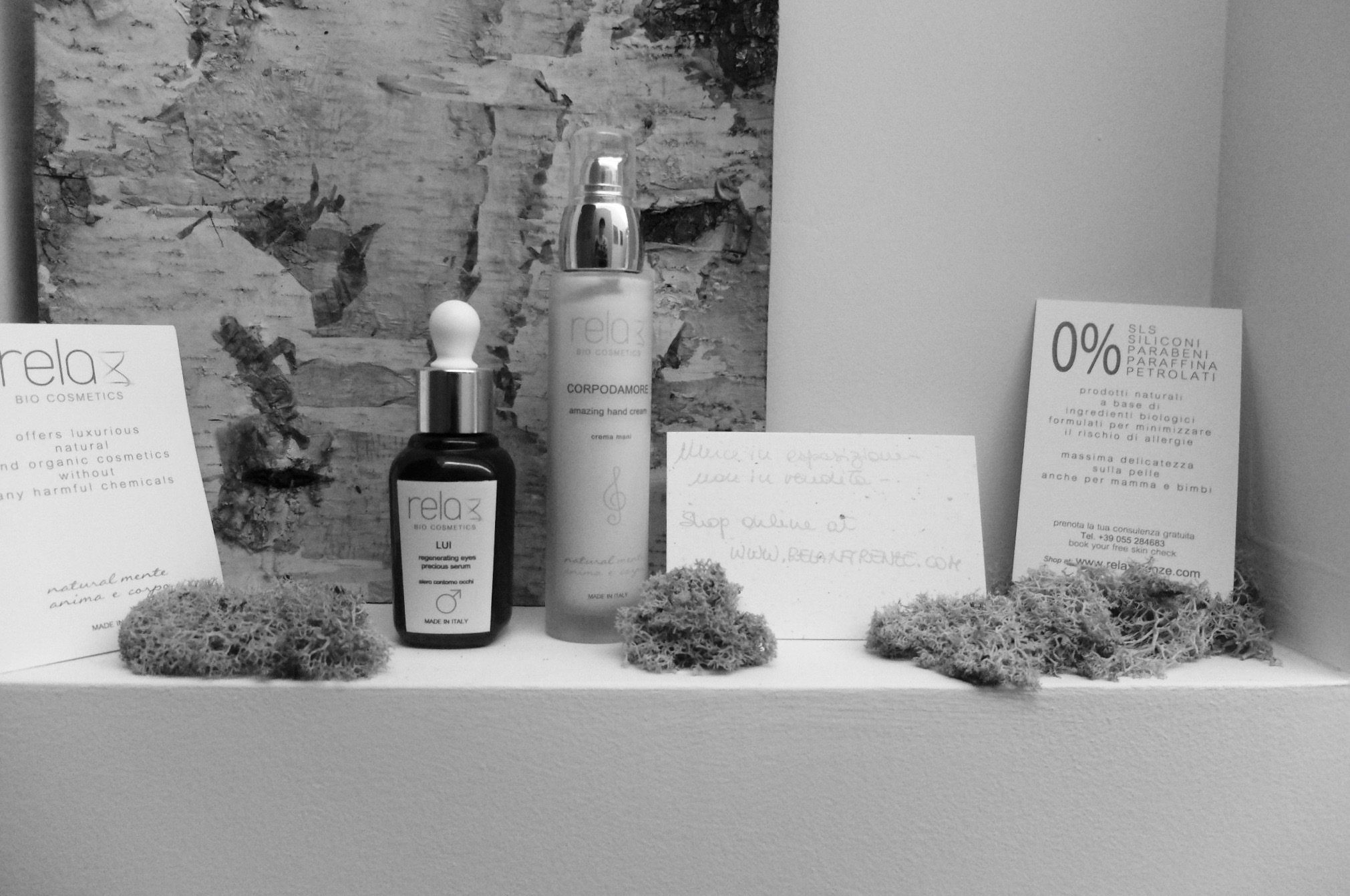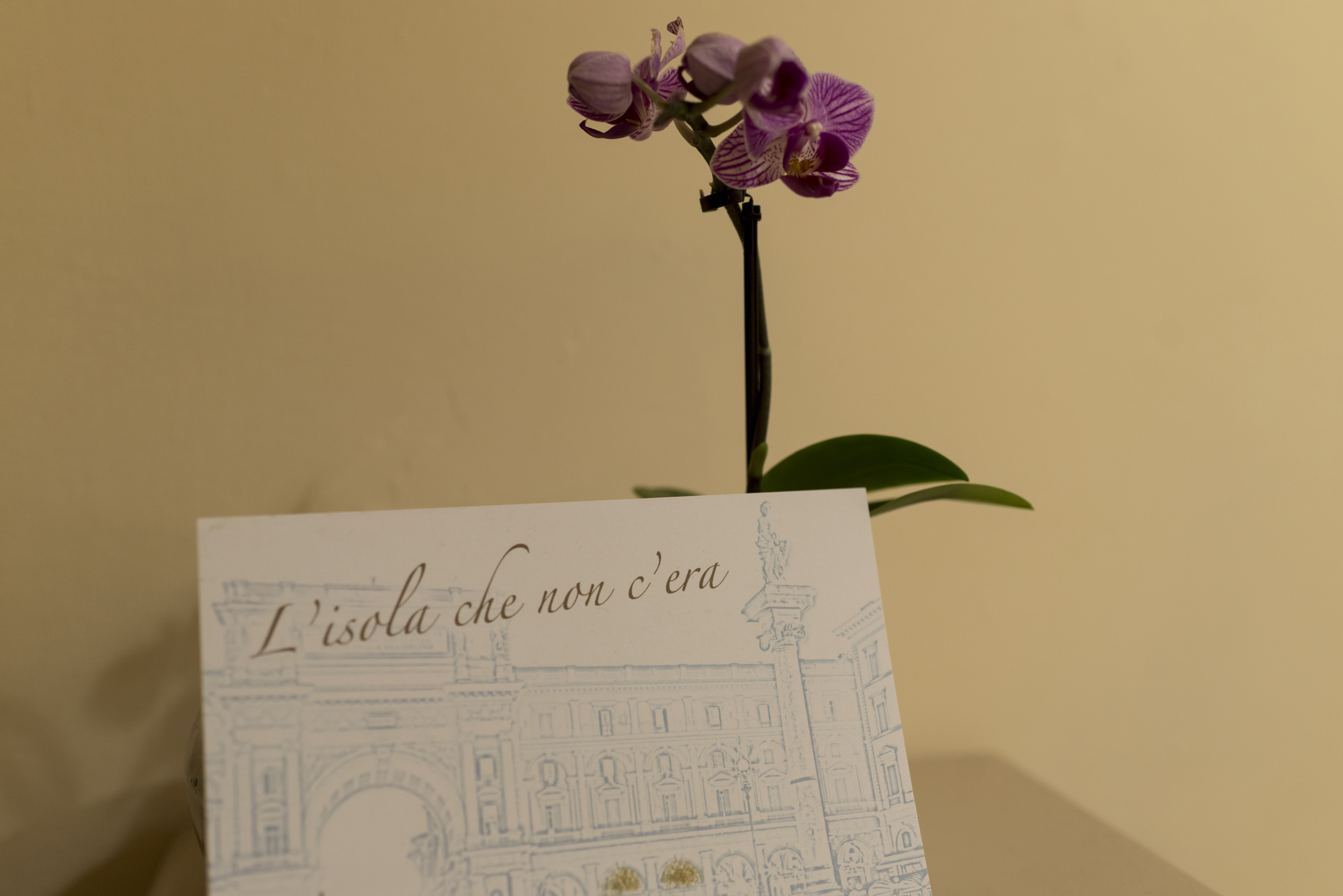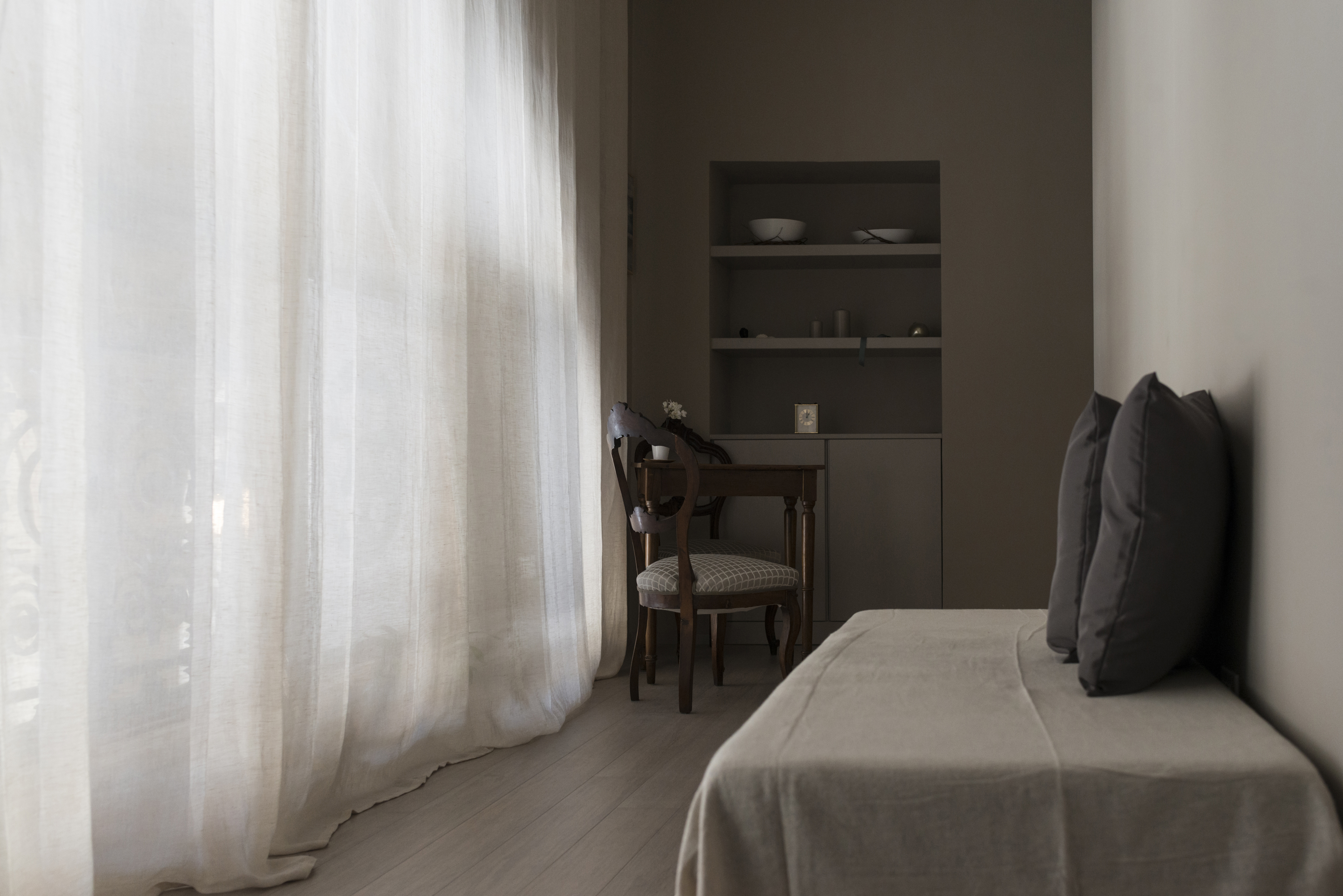 Not just a place for massages (though they are great, I tried the deep tissue!), they also offer EMS (Electric Muscle Stimulation) personal training which is a revolutionary and sophisticated workout that activates over 90% of the muscles fibers at the same time during each contraction. You are strapped in what looks like a bulletproof vest and you are connect to a machine similar to plugging in a compute. With each vibration you undergo a series of stretches, crunches, and lunges. Each session lasts just 20 minutes. After a few days it's normal to feel a little sore. It's quite invigorating to say the least. Another perk? You don't need any gym clothes, they provide everything for you.
My few sessions so far have been with my trainer Francesco, a rugby-trained gentle giant who manages to make my clumsy self feel absolutely comfortable while trying something that I would normally deem outside my comfort zone.
In addition to EMS, I have tried a deep-tissue massage, a reflexology foot massage and a facial with their own organic skincare products made in Abruzzo, all was superb to excellent. This week I even started some relaxation techniques with counselor Ilaria. This is something that until now, I didn't know existed. I tend to get quickly stressed out because of my fun, but challenging job, and I honestly needed someone to show me how I can anti-stress when I get those peaks of "oh god" moments when the pressure rises. What's great about this is that you start to really connect with sensations of your own body in ways that would be surprising. Ok that might sound a little sexual but what I really referring to is just listening and feeling each individual body part. Have you ever tried anything like this?
Also notable is their Halotherapy in a special himalayan salt room, available for adults and kids who might suffer from breathing problems or just looking to relax. The ground is sandy and Ilaria and her team have even provided toys for people just to unwind and relax in a very calming environment. 
Relax Firenze, Via degli Strozzi, 2, 50123 Firenze. Open 9am-9pm M-Fri, 10:30-7:30pm Sat, closed Sunday. website. While I haven't tried their dance, felden yoga or NIA classes yet, I'm intrigued! Prices for massages 70-80€ for an hour, they also offer "Mamma love," relaxation and body treatments for women during pregnancy or after the birth of the baby. 
Disclaimer: While I was offered treatments and a program by the fine staff at Relax Firenze, all opinions are 100% my own. I would recommend this to my bestie. My plan is to see this out, actually embark on a "Georgette wellness program" and then let you know how it went. I have never needed it more..  Stay tuned guys!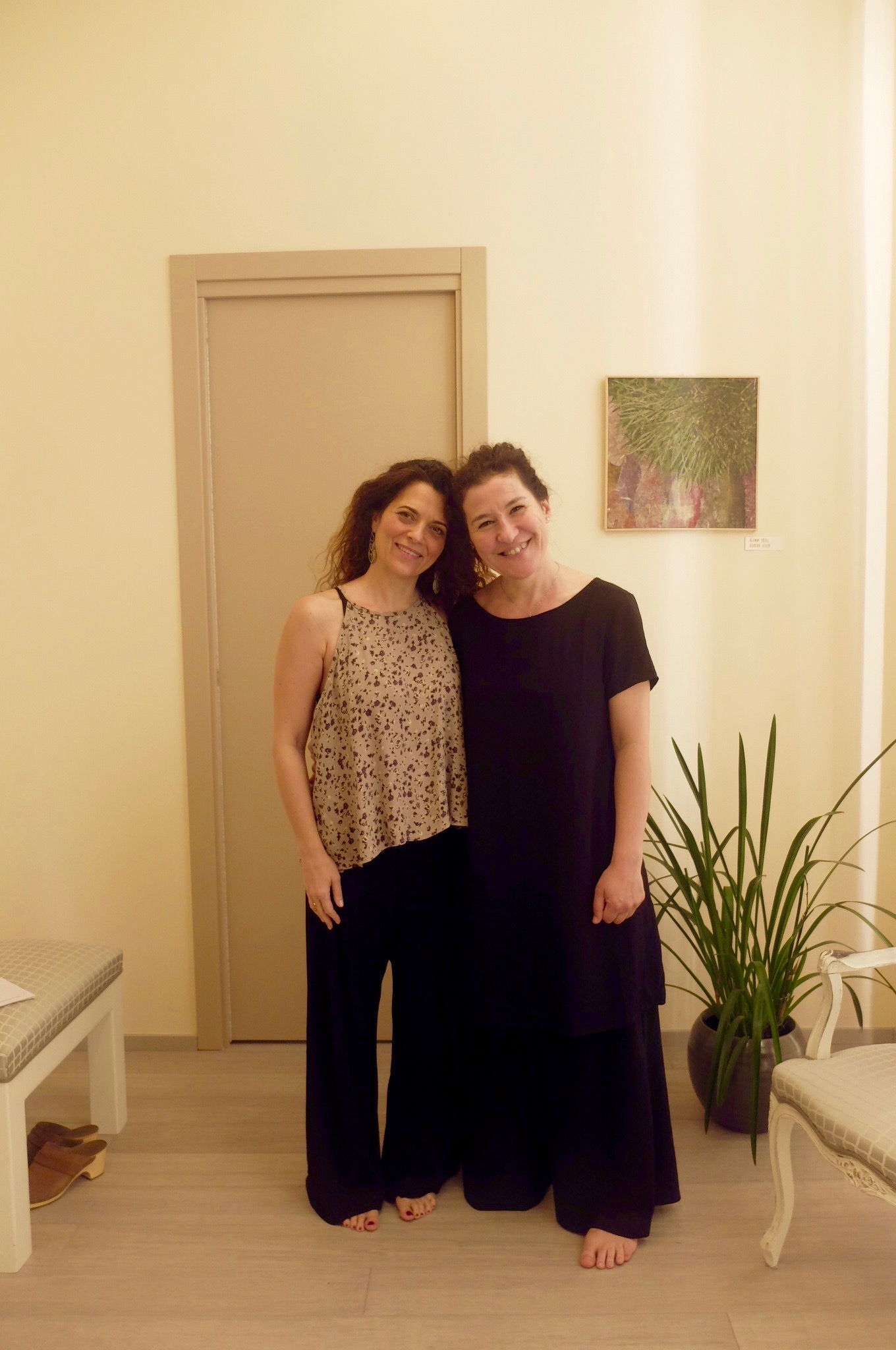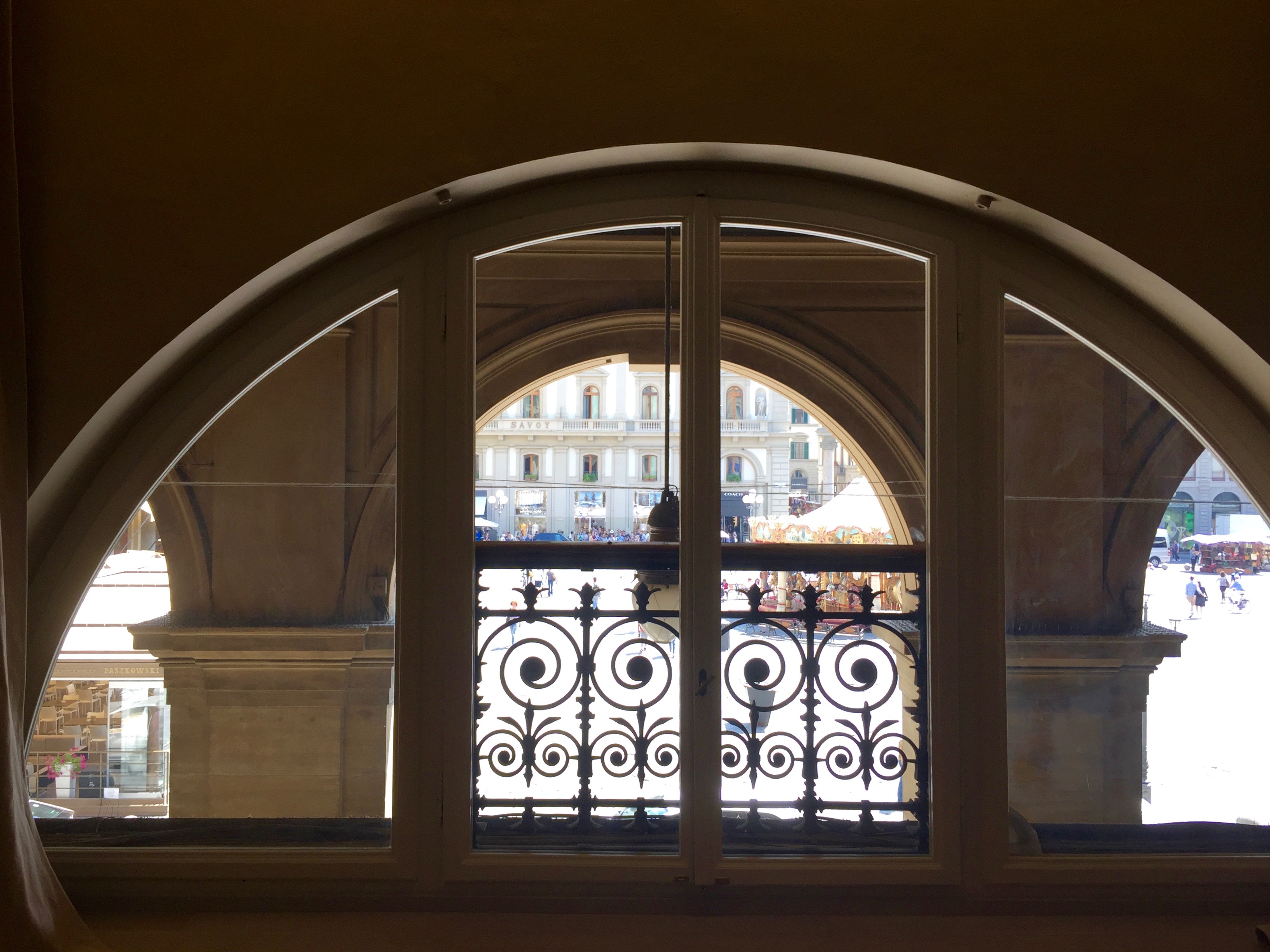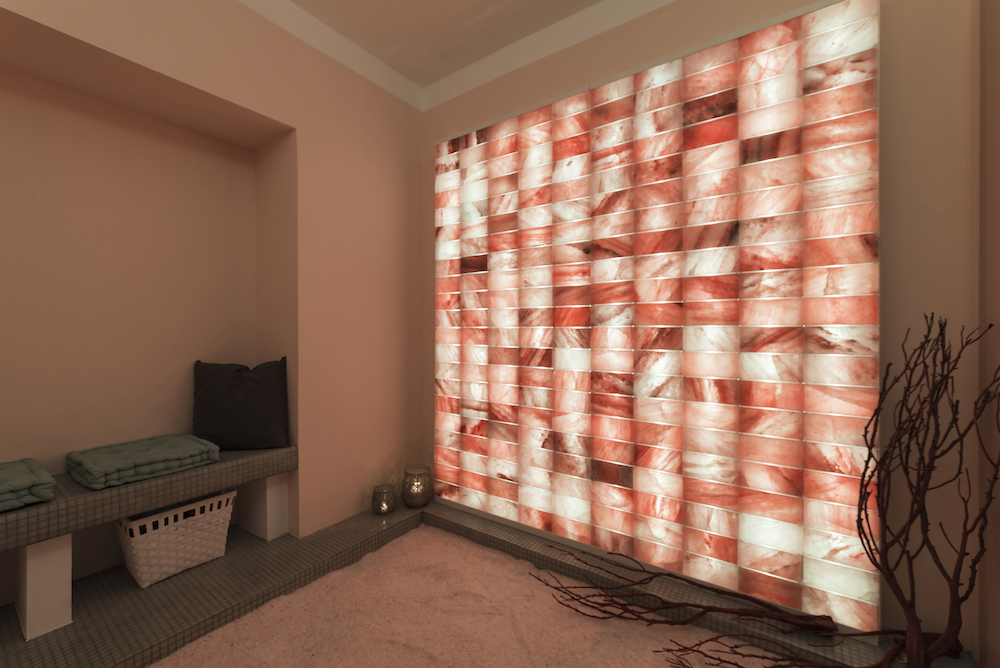 Did someone say "swim-up bar?" Asmana Wellness World
When someone informed me of a huge spa center near the airport, I cringed at first pictured a creepy, large anonymous place in what is clearly not the most ideal of locations (far). That and a few awkward social media blunders I saw on their behalf (don't ask about their first NYE's packages or copy/paste replies) and I wrote the place off as another Florentine fad aimed at people who love to hang out in bathrobes. However, more and more friends convinced me that actually, it was worth a visit and for my birthday last year, my friends pooled together and gifted Nico and I day passes. Now I had to go. 
Lo and behold what awaited us both was a well-maintained pristine wellness haven of large pools, different kinds of saunas, turkish baths, hamam, a lazy river, relaxation rooms, places to get a massage, a swim-up bar offering cocktails, and a strict no cell phone/photo policy. Needless to say it was love at first sight. Since my first visit, I've been back several times, once as part of a friend's recent bachelorette party. We bobbed around in the water grasping apricot negronis while she got a massage. Besides the 34 degree celsius pools, they also offer regular daily treatments that are free of charge. For example, a special salt ceremony in one of their (many) saunas with a trained instructor waving around a towel to make it even hotter. Who doesn't love a little "Fifty Shades of Grey" pain while relaxing? I do! ps. there's a wine sauna—like baking in a barrel.
https://www.instagram.com/p/BTyoX7vBJ4S/?taken-by=asmana_wellness_world
I also read online that on June 21st Asmana is hosting a yoga day, with all-day sessions of yoga included in the entrance price (more details here). Brave souls can also try yoga in the water and sauna (yikes!).
A few notes
While you can get there by bus (we did) it's a little awkward walking on the shoulder of the busy adjacent street, I recommend taking a taxi (20 minutes by Taxi, fare between €30 and €35) or if you can, drive. If you are set on the bus than hop on the ATAF bus 30A/30C from Florence Santa Maria Novella train station and get off at the bus stop "Limite" (about 10 minutes from the stop on foot).
You need to bring a robe (wrap)/two towels and your own flip flops.
Price-wise, they charge less if you come after 7pm, four hours during the week will set you back 20€ while on the weekends the price for four hours is 23€ (33€ is the all day price). You have to be 18 to enter. Massages range from 30€ (20 minute massage) to around 60€ plus on a 50 minute massage. I have yet to try their massages but if you have, let me know in the comments.
*Every Friday from 7:30 pm – 9:30 pm they host an "aperiasmana" where for €16, you can indulge in their buffet (plenty of selection, lacking, however in flavor when I tried it) and it comes with one drink.
Asmana Wellness World, Viale Allende, 10, 50013 Campi Bisenzio FI. +39 055 776771. Open from around 9/10am-12am. Check out their FB page for weekly events. 
Good things come in small "delightful" packages: Arya Day Spa
Ah yes, the emotional shower. A term my friend Alexandra and I have often giggled about, imagining an outpouring of emotions as the water trickles down your face. But in Italy, the "doccia emozionale" is really an aromatherapy shower offering a combination of mists, lights and cool sensations. This is just one of the perks of Arya's day spa nestled next to the Klab gym in the neighborhood of San Lorenzo, Arya meaning nobility and purity in sanskrit.
I was invited along with two other local bloggers to try it out for a day recently and I was pleasantly surprised by not only the affordability, but also the variety (Just 25 euros to use the Thermarium facilities with a jacuzzi-like whirlpool, Finnish sauna, turkish bath, emotional shower). They have a nice list of massages and various treatments that you can combine with your thermarium experience if you so wish. Prices for massages range around 80-90€ for a 50 minute session.
Area Day spa, Via dei Conti, 7 [San Lorenzo neighborhood]– 50123 Florence, [email protected], or call.+39 055 29 37 768.
https://www.instagram.com/p/BTrKFdWDb2S/
SaveSaveSaveSave
SaveSave