When it comes to "where you can you visit while using Florence as a base" nothing comes more to mind than the city of Bologna, capital of Emilia-Romagna. A quick and pleasant 35 minute journey by fast train from Santa Maria Novella will have you up there quicker than you can say "mortadella" and maybe an hour from that time, you'll be able to eat some in one of the city's gastronomic hotspots because this place well known for its cuisine. In fact, the entire Emilia-Romagna (check out my post on Parma here).
Home to prosciutto di parma, aged parmigiano-reggiano and squacquerone cheese, balsamic vinegar, tortelli in brodo —this is hardly a place you come to diet, nor would you want too.
It's also got an edgy feeling, partly for the fact that its a university town, with a huge student population that brings a livelier edge to the city.
Bologna is laid out on a medieval grid that is quite easy to navigate, my suggestion is to pick up a map at the tourist Information Center in the main square of Piazza Maggiore. Here you can also pick up a museum card (Carta Bologna dei Musei) which I didn't, but I might next time. It is valid for one or three days and offers entrance to the main museums and discounts for others.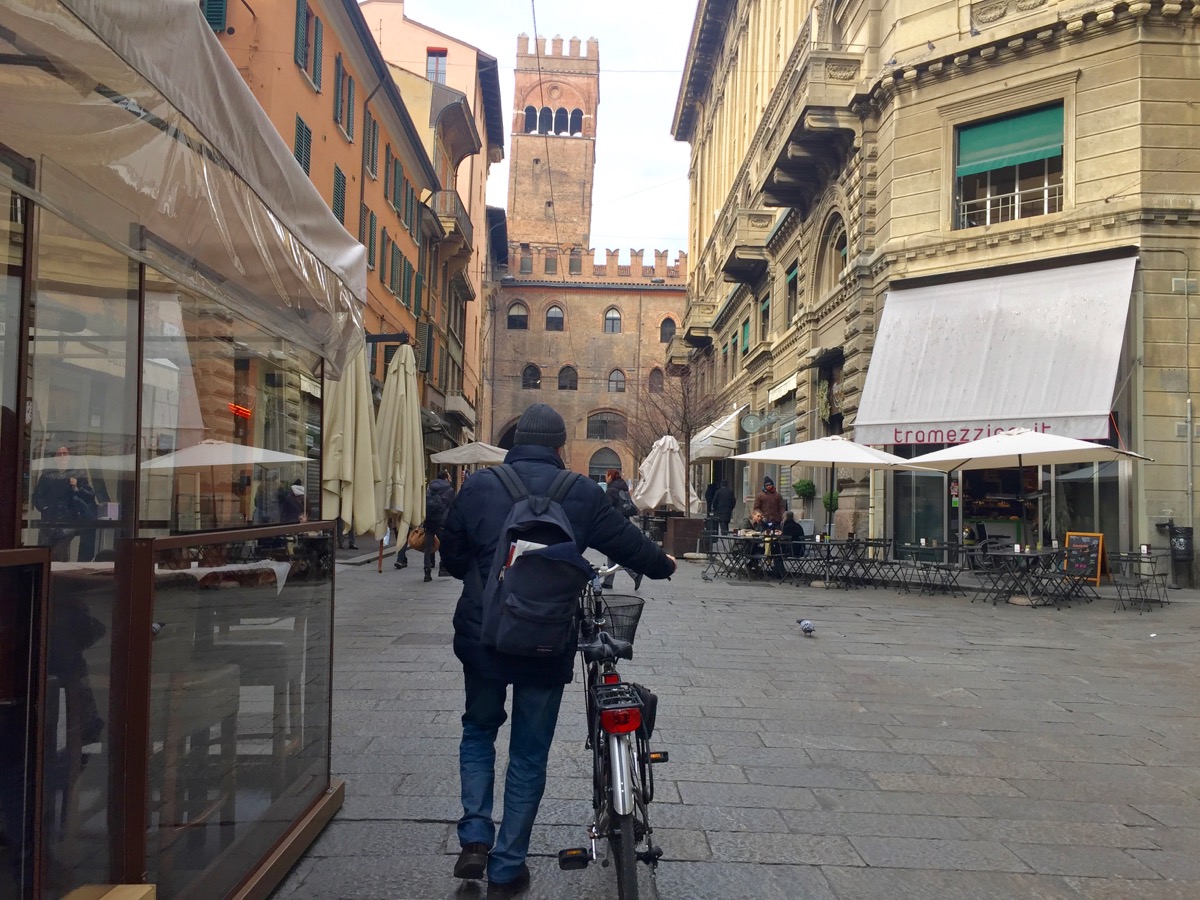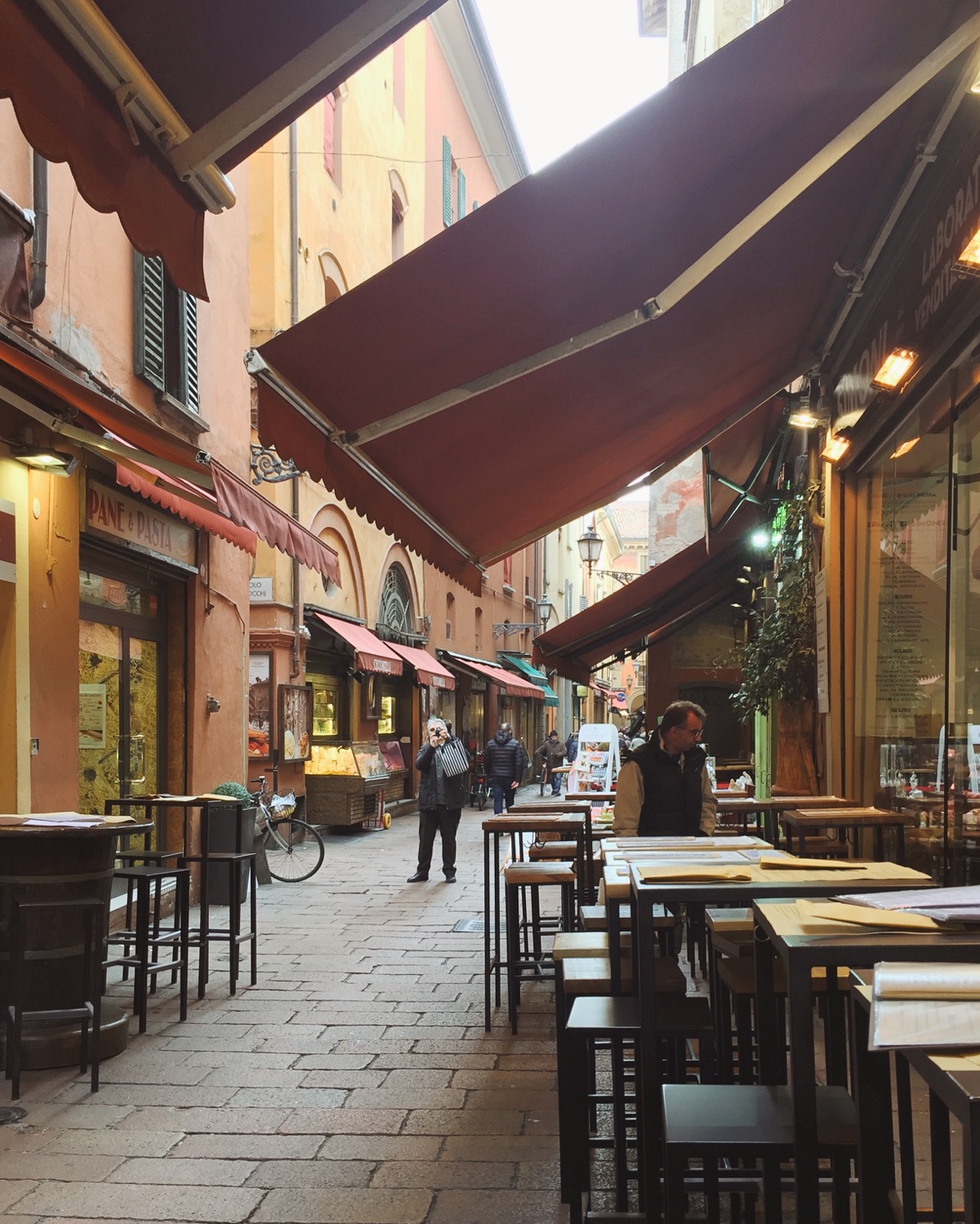 On a "getting around" note, I always choose to walk when possible; the bus system (run by TPER) is easier to use than in Florence and you can buy your ticket directly on the bus, look for the red ticket machine where a ride will cost around €1.5 and will be valid for 75 minutes. 
To truly understand Bologna, get to know its indicative nicknames first. "La Rossa" (the red which speaks to the city's political affiliations and coloring of the rooftops), "La Grassa" (The fat One, for the hearty Emilia cuisine) and lastly "La Dotta" (the learned, for its claim to fame for being home to the oldest University in Europe, founded in 1088).
If I've piqued your interest in visiting Bologna, below you'll discover six more reasons to pay La Grassa a Buongiorno in person.. 
#1 Less crowds, PLENTY to see
My love affair with Bologna used to be far different.
Partly it's expectations, every one says "Oh Bologna is the best, so less touristy than Florence" and I wouldn't argue with that. That is true, but it does get tiresome to hear when you live in the said, touristy city. But when I get off the train, hop on a bus or walk into the center of Bologna, I haven't always had that inward rush of "wow, I'm so excited to be here." For me, that sometimes takes time with a place. Bologna, don't be insulted, it's really me and absolutely nothing to do with you. After my last couple of visits my mind is actually changing, it has a lot to do with taking the time to visit with a friend who's very passion is discovering not only local cuisine, but also culture.
The portici or arcaded sidewalks for example are incredible. There are over 38+ kilometers of them and they shelter you from the city's elements which I am forever grateful for during a rainstorm. During my food tour (see below) I learned from a local guide that the portici arrived during the Medieval ages when families wanted to add new rooms for students attending the university, they served as an illegal outside support for new builds added onto existing palazzi.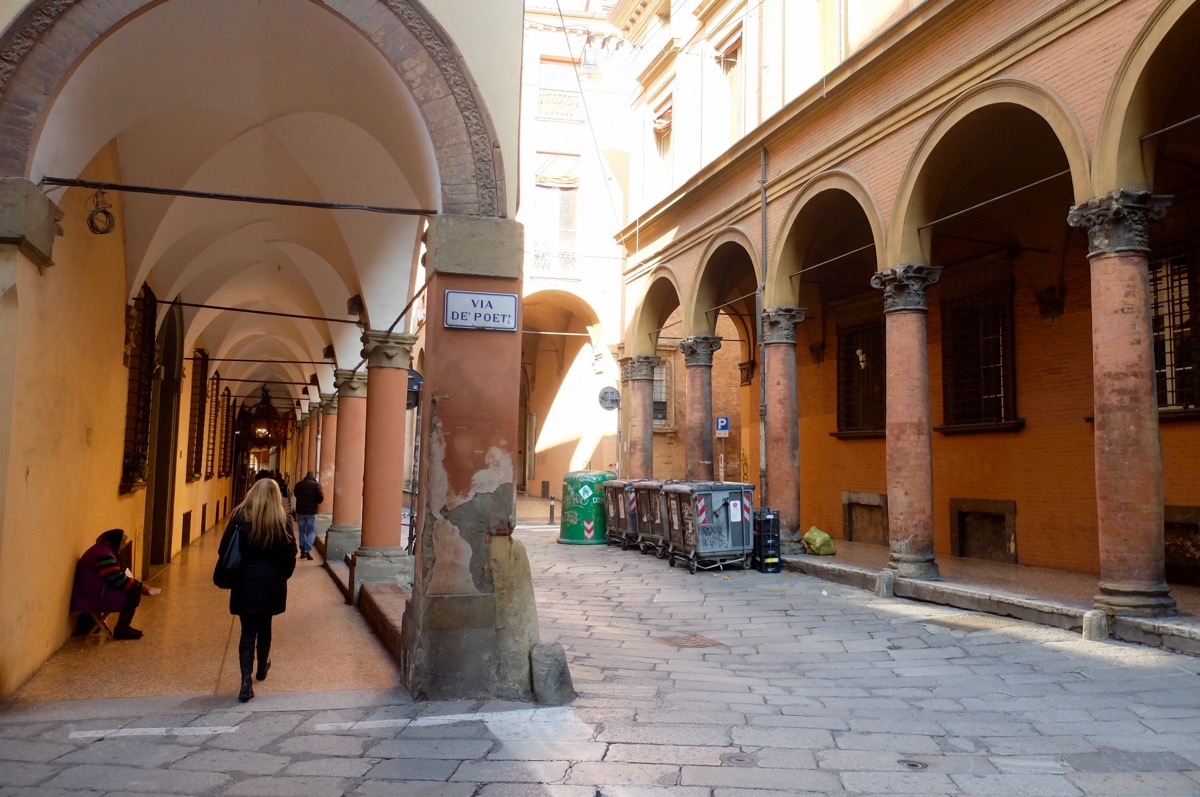 When it comes to what to do here, you have more than you might think. Between visiting local museums, getting lost in Bologna's evocative alleyways housing the old city market, the Quadrilatero; and giving into your inner glutinous tendencies, this city is more adapted to a weekend trip rather than just a few hours.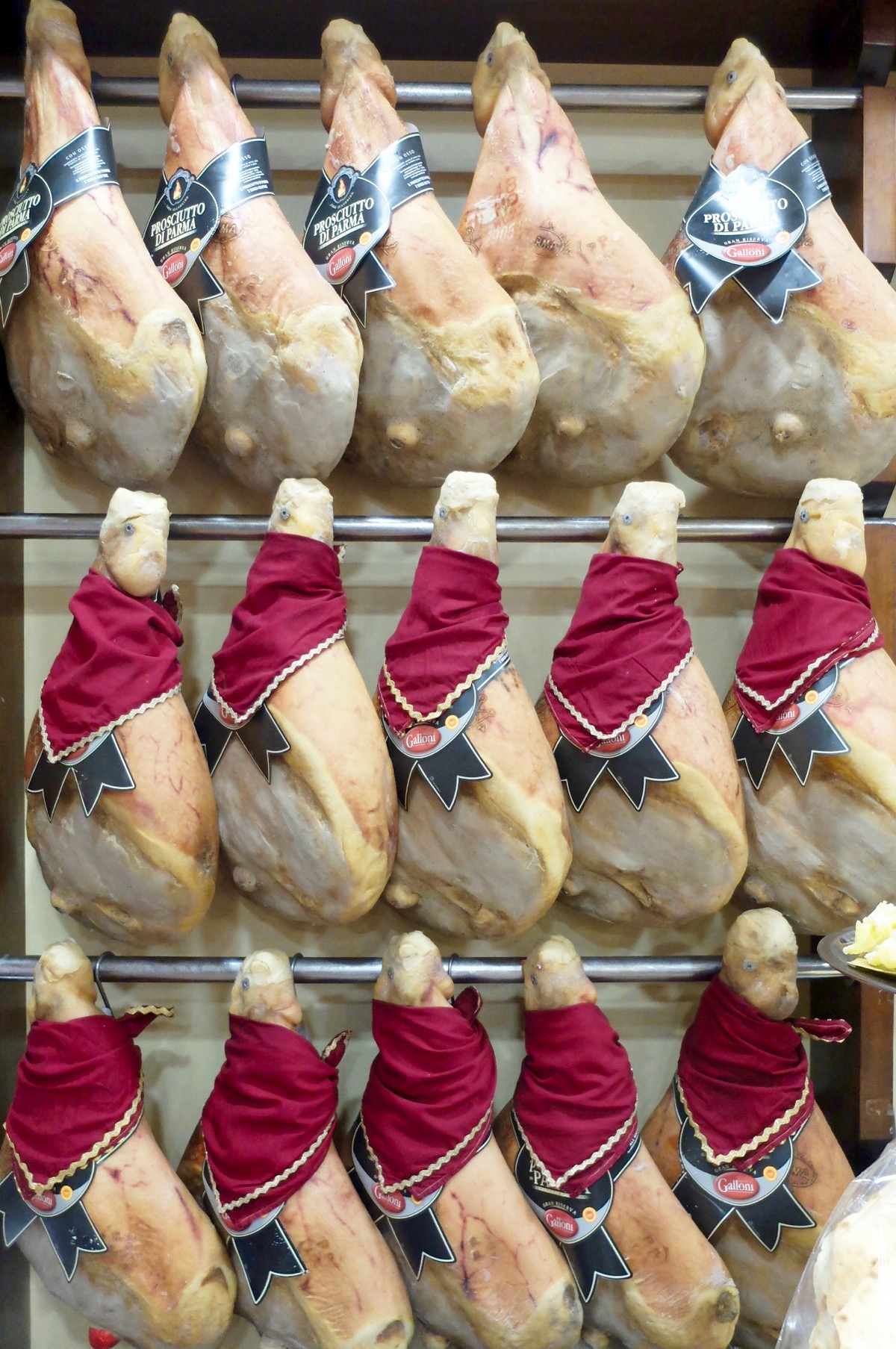 I also enjoyed places I probably wouldn't have found if not with a little help, such as the charming Piazza Santo Stefano also known as the Piazza delle Sette Chiese (square of the seven churches).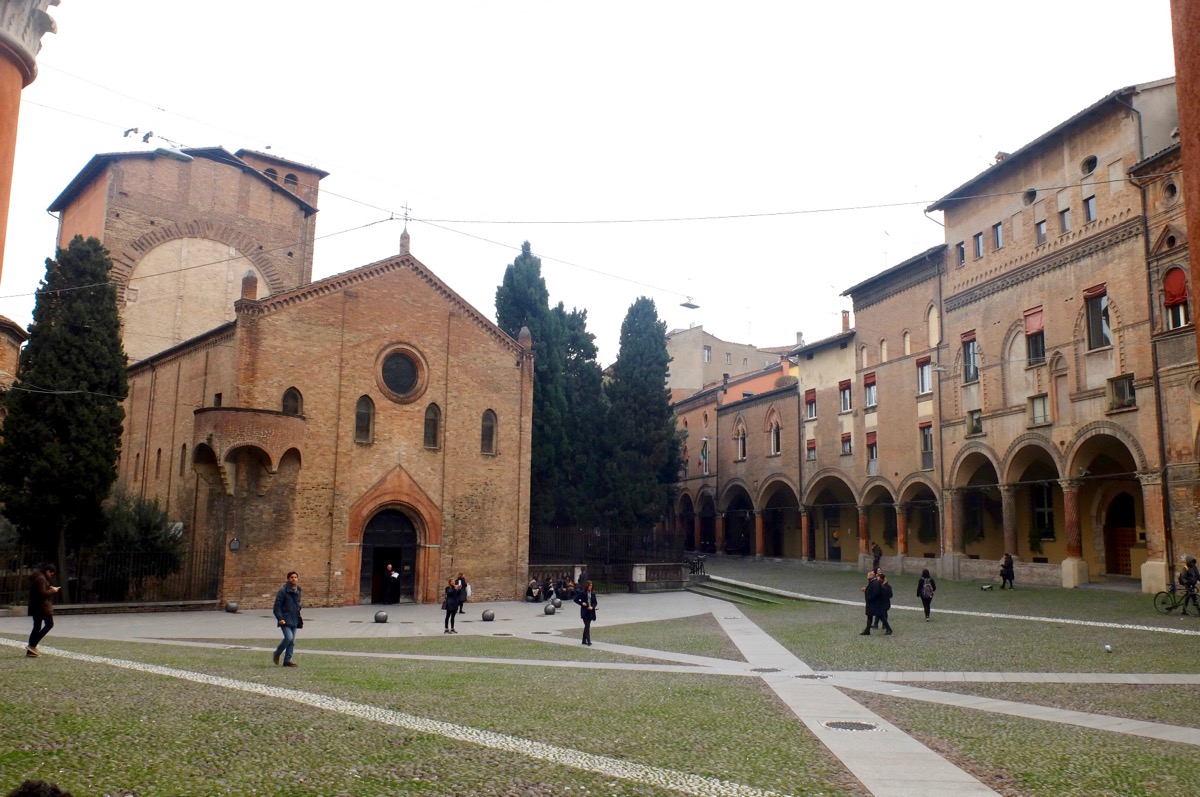 The obvious starting point is the "piazza of the people" or Piazza Maggiore, the central point of the city. Here you'll find the fountain of Neptune by Flemish sculptor Giambologna. The main cathedral in town is the Basilica of San Petronio, and other places to visit include the Palazzo dell'Archiginnasio, Archeological museum, the "twin towers" of  Asinelli and Garisenda and the Medieval museum of Bologna. You'll find the main shopping street along Via Independenza. 
For more curated tips by a Bologna local, bookmark the blog Bologna Uncovered by journalist Silvia Donati (who happens to be my colleague over at Italy Magazine) who's advice is the best in town on what to do around the city and region. Especially notable is her "What to do in Bologna in one,two or three days" post.
#2
The City That Takes Clean Eating Movement, Throws It In The Bin, And Gives You Carbs and Cheese Instead. Here's a Tour To Prove It 
"Bologna is the best city in Italy for food and has the least number of tourists. With its medieval beauty, it has it all." Mario Batali. 
Let me tell you about Coral, the mind behind the boutique food tour company specializing in culinary experiences in Florence (and now Bologna) Curious Appetite. The funny thing is about her, is that when we met the first time I knew this would be someone that has the drive and motivation to make it happen in place that is pretty famous for chewing people up and spitting them out (if they are brave enough to start a true business). She is one of those who has made it happen and completely on her own; no family loans, no asking for help, but just a person who knew how to buckle down, do some hard work and find a niche that needed to be filled locally in terms of curated food experiences. Couple that with making it as an established food writer for a number of prestigious publications (Vice, Vogue, Eater) and visiting places that most people shy away from, Iran, and you'll see what I mean.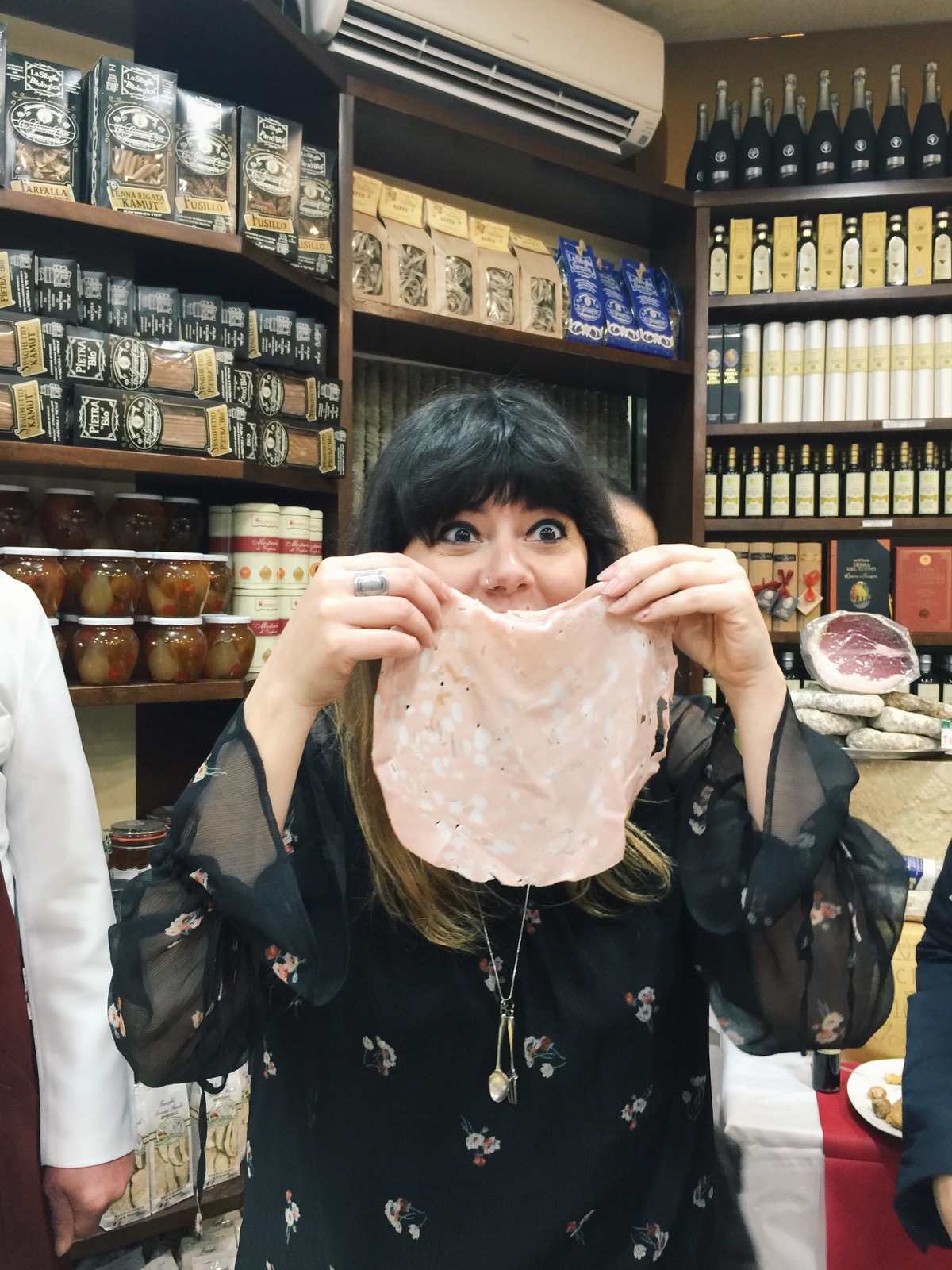 In my friendship groups, there are a few mandatory requirements. First, a weird sense of humor is very appreciated (dirty jokes completely acceptable), "oh my god this happened" stories and last but certainly not least, a necessary penchant for carbs. You see where I am going with this, right?
Coral spent a month in Bologna last year researching the city's tastier side and I went down to join her which always is a lot of fun. This year, she launched her Bologna "la grassa" (fun take on one of the city's nicknames) food tour and a few of us hopped on the train to head visit for three hours of gourmet goodness. What better way to get your foodie start to the city?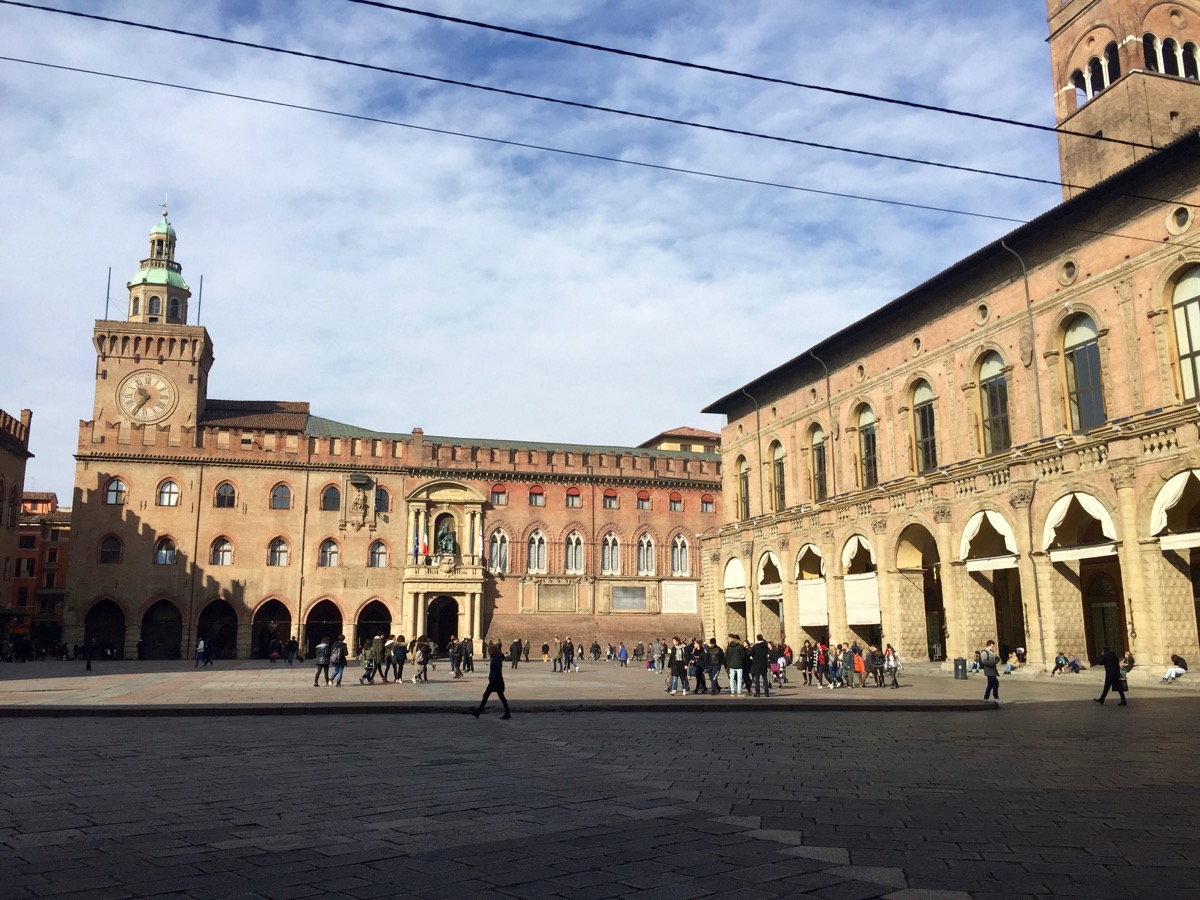 Our guide for the day was Ersi, a half greek, half Bologna native, she was friendly and talkative and I loved getting to know her passion for the city as we prepped for the tour with coffee. What I liked about her is that it wasn't just about food, she threw in a fair amount of history as well which really set the tone for how I would appreciate Bologna later.
For the next three hours we embarked on a whirlwind of salivating tastings that included (and not only) a hilarious trip to a gastronomic shop where our second "breakfast" was an entire affettati misti or meat platter of mortadella, culatello, salumi, various breadsticks and a few different types of Lambrusco (a red fizzy wine that is native to this area). It was also a great stop to purchase goodies to take home, fresh pasta, cheese, you name it.
*It's important to note that Italy is quite serious about its DOP labeled food, Denominazione di Origine Protetta which means literally "Protected Designation of Origin". The DOP label is only given to foods that undergo certification that they are locally made and packaged. This is a great way for consumers to know what they're buying is quality so keep an eye out. In Emilia, you'll often spot the label on great Parmigiano Reggiano or Balsamic Vinegar. 
I discovered during the tour the seriously delicious "crescente bolognese" crunchy bread with pieces of leftover ham that has you thinking that Italians are onto something when it comes to "waste not, want not."
One of the best stops was an old school tortellini workshop where a pair of lovely ladies rolled out massive sheets of dough before slicing them into small squares and adding the meat filling to be rolled into neat little tortellini. We had a lot of fun trying not to destroy the fine work of these professionals before heading downstairs to enjoy them freshly cooked, a days work ending with each flavorful bite.
Last stop is typically gelato, because every sweet day must end with a sugar high, well at least in my world..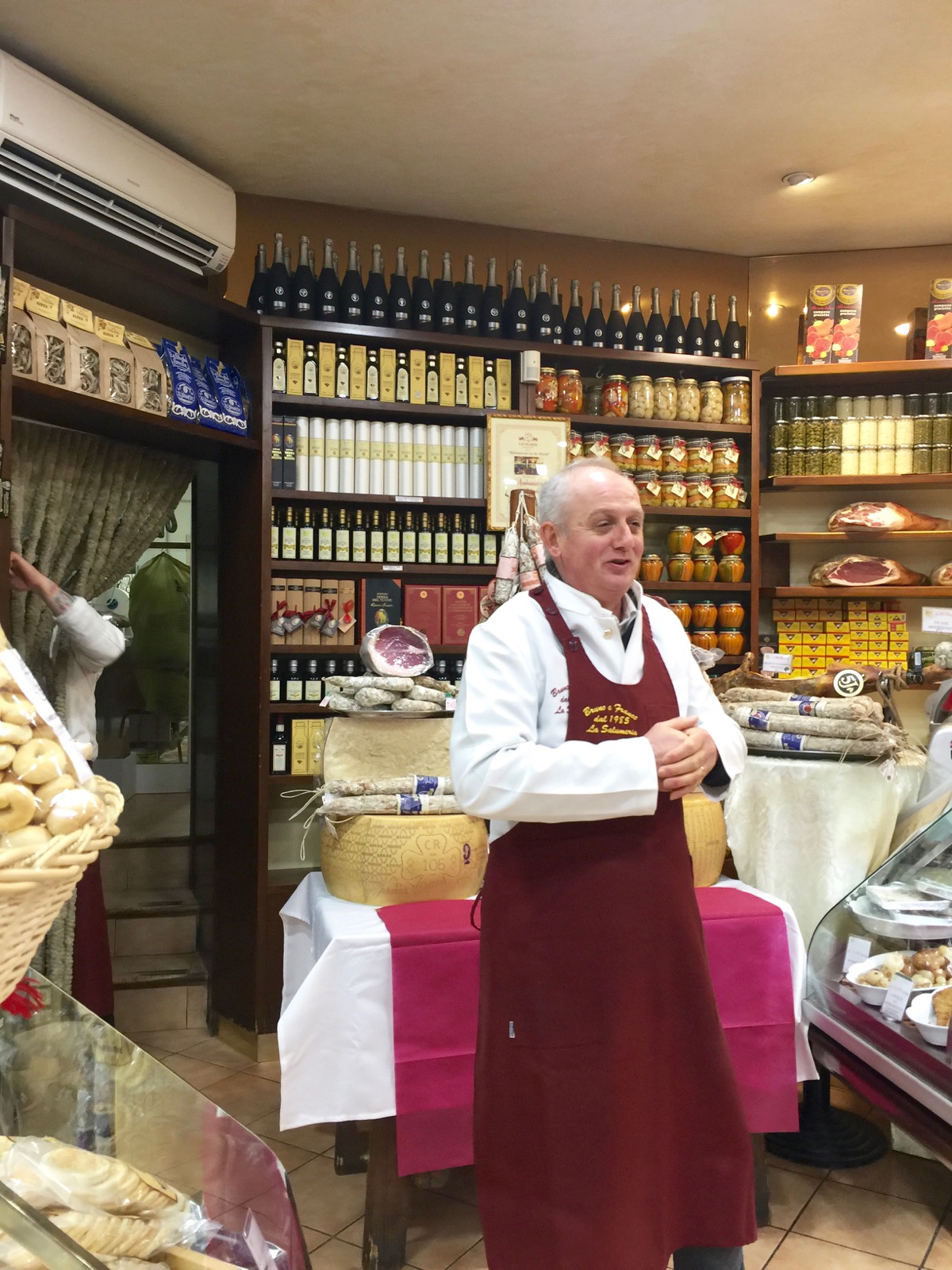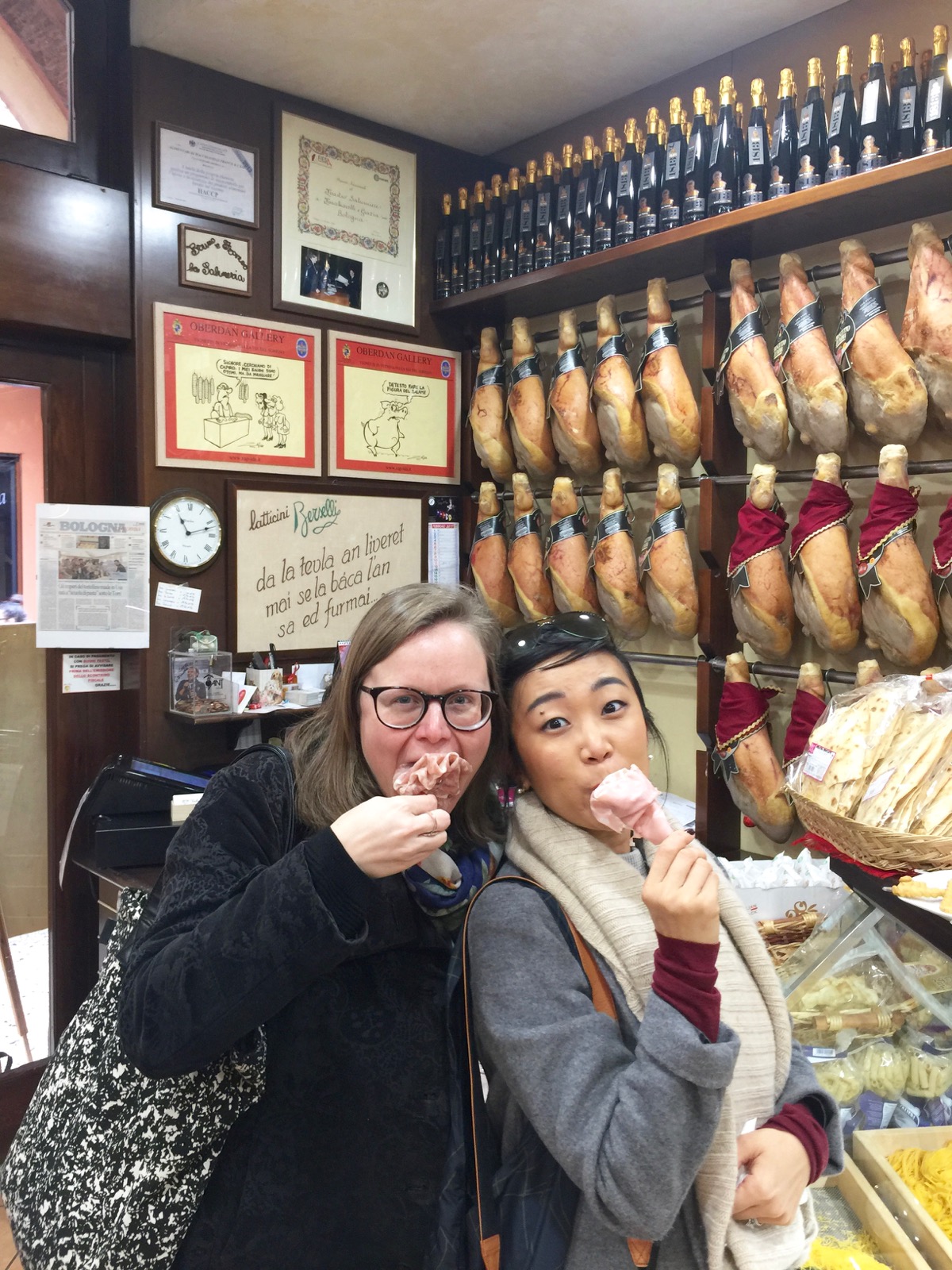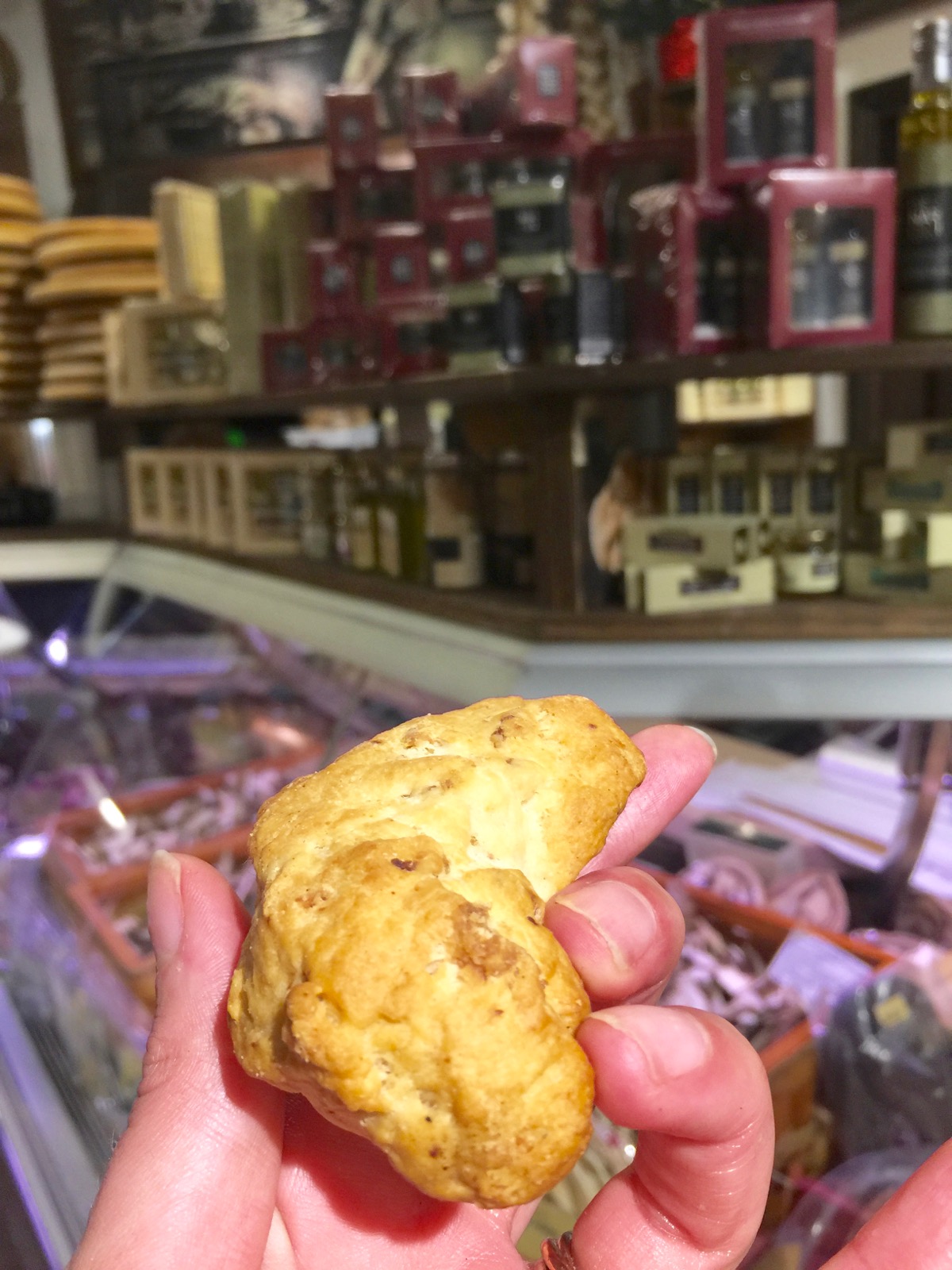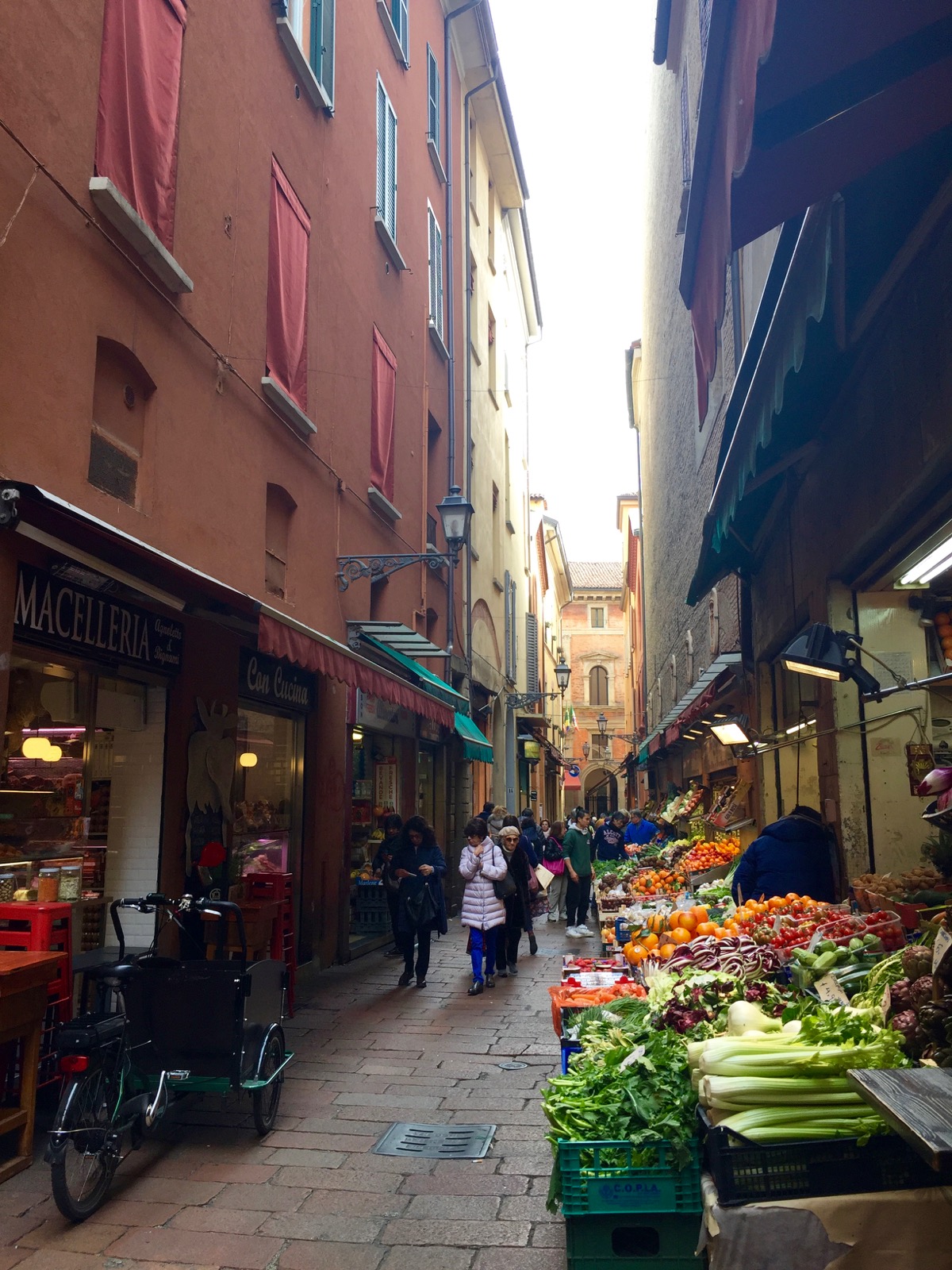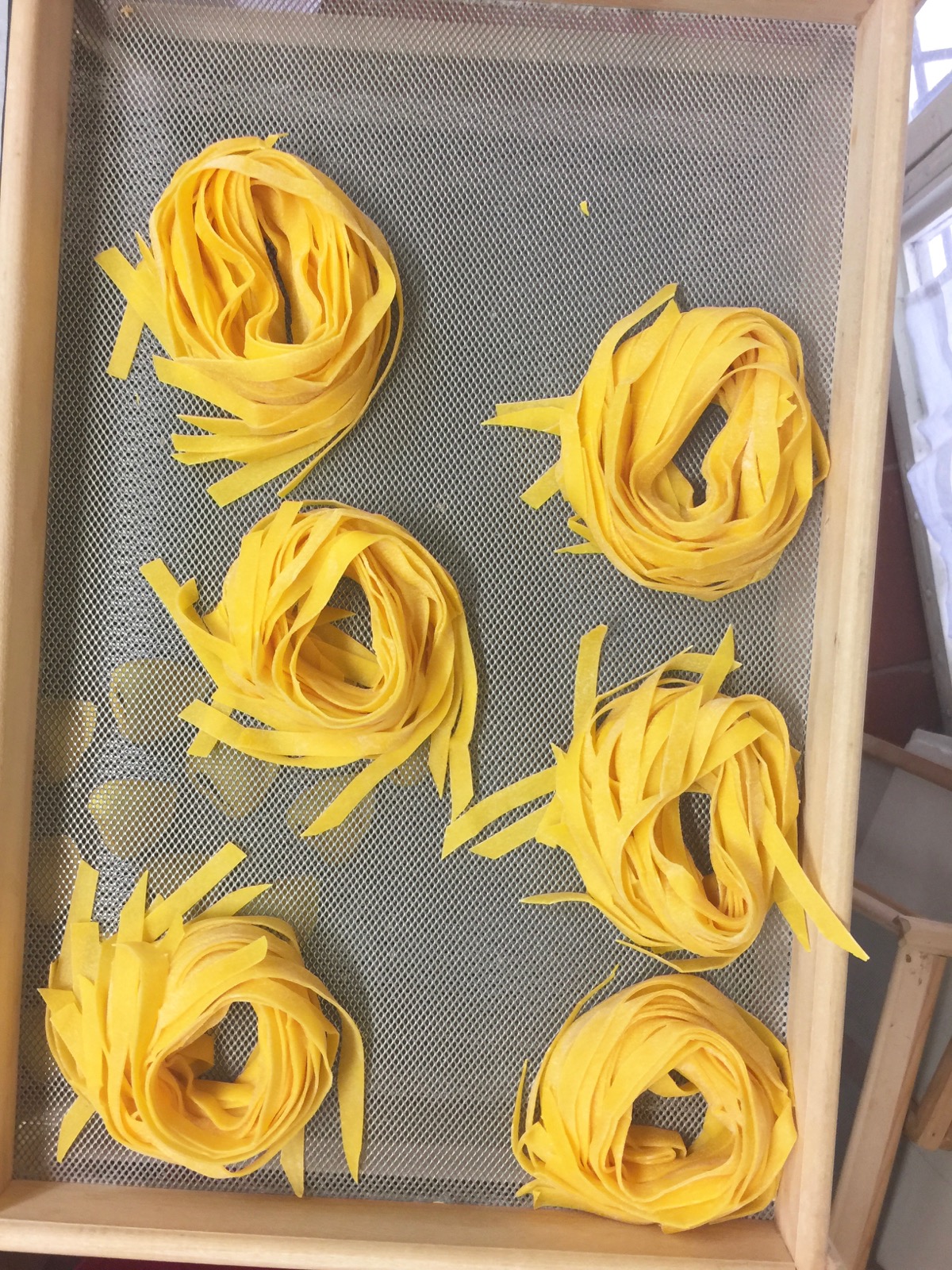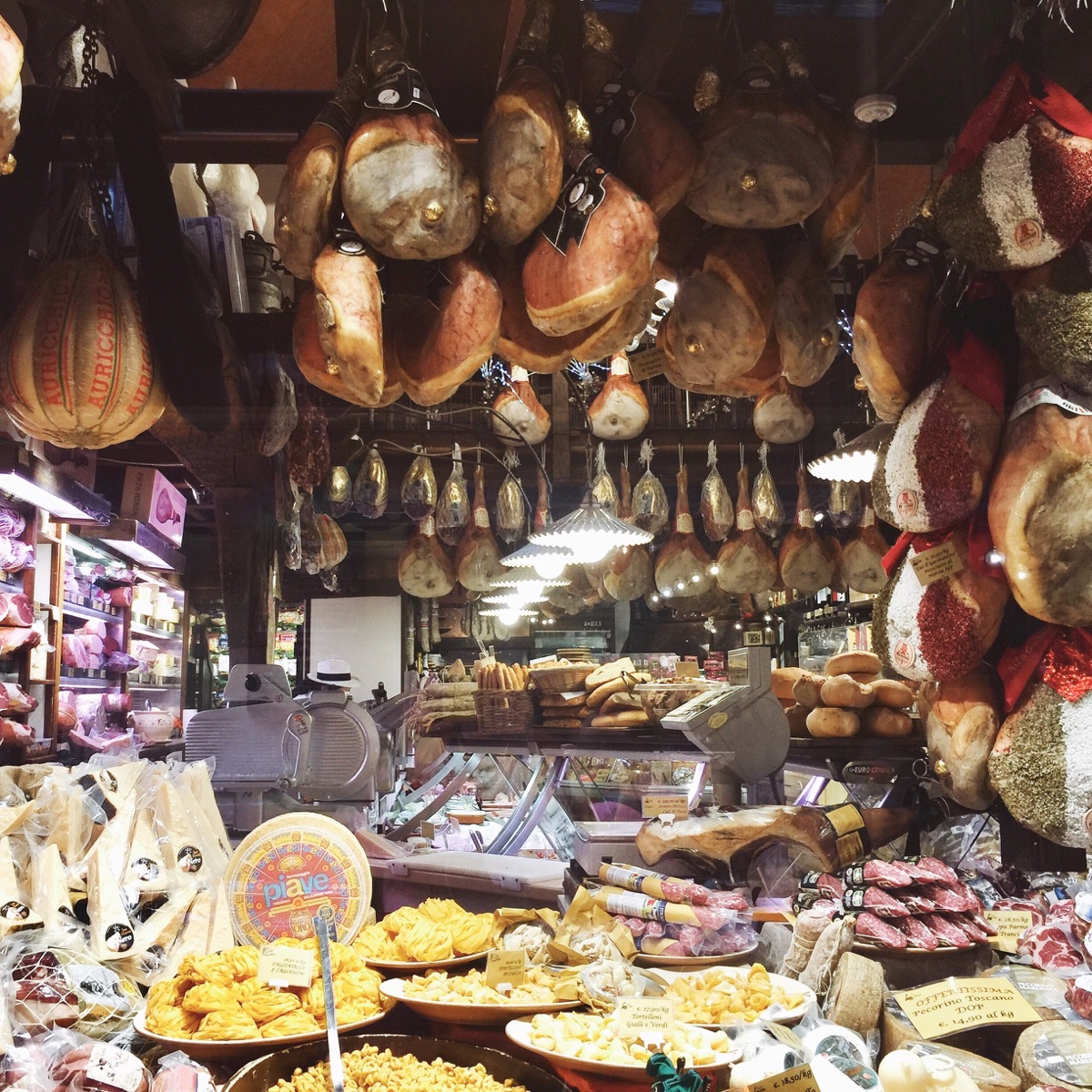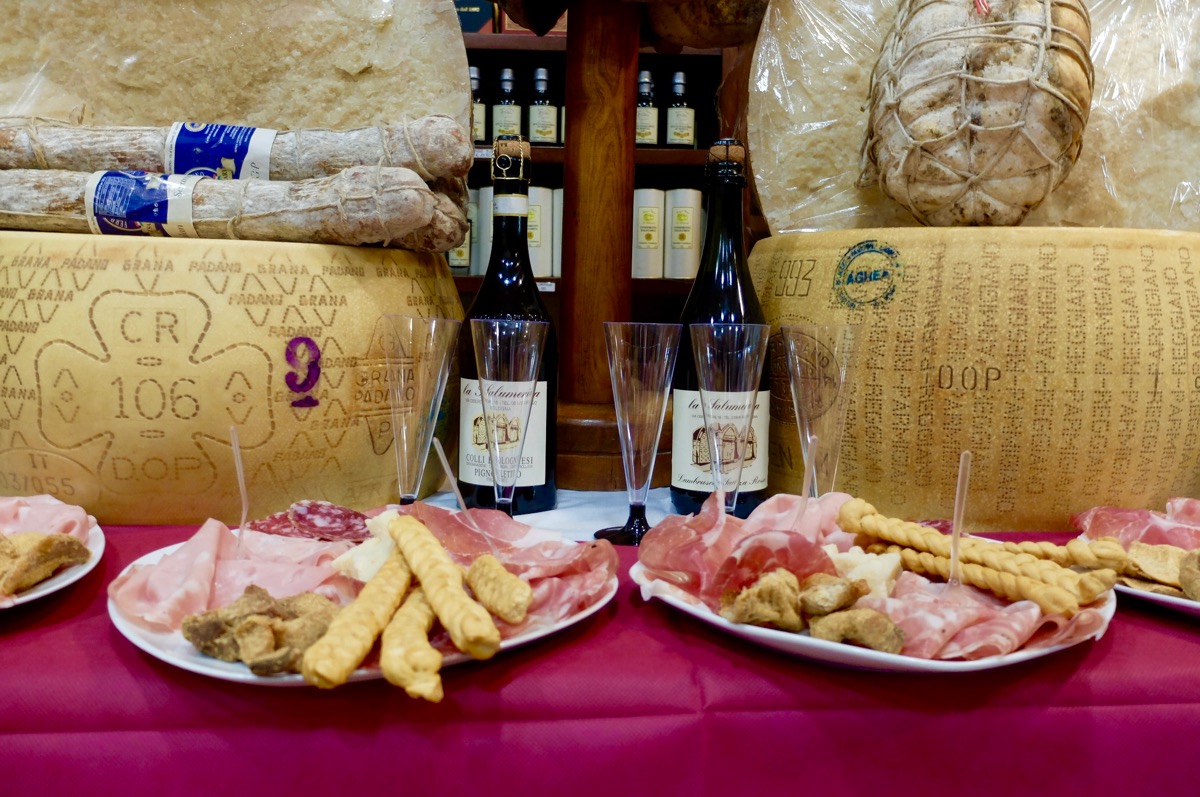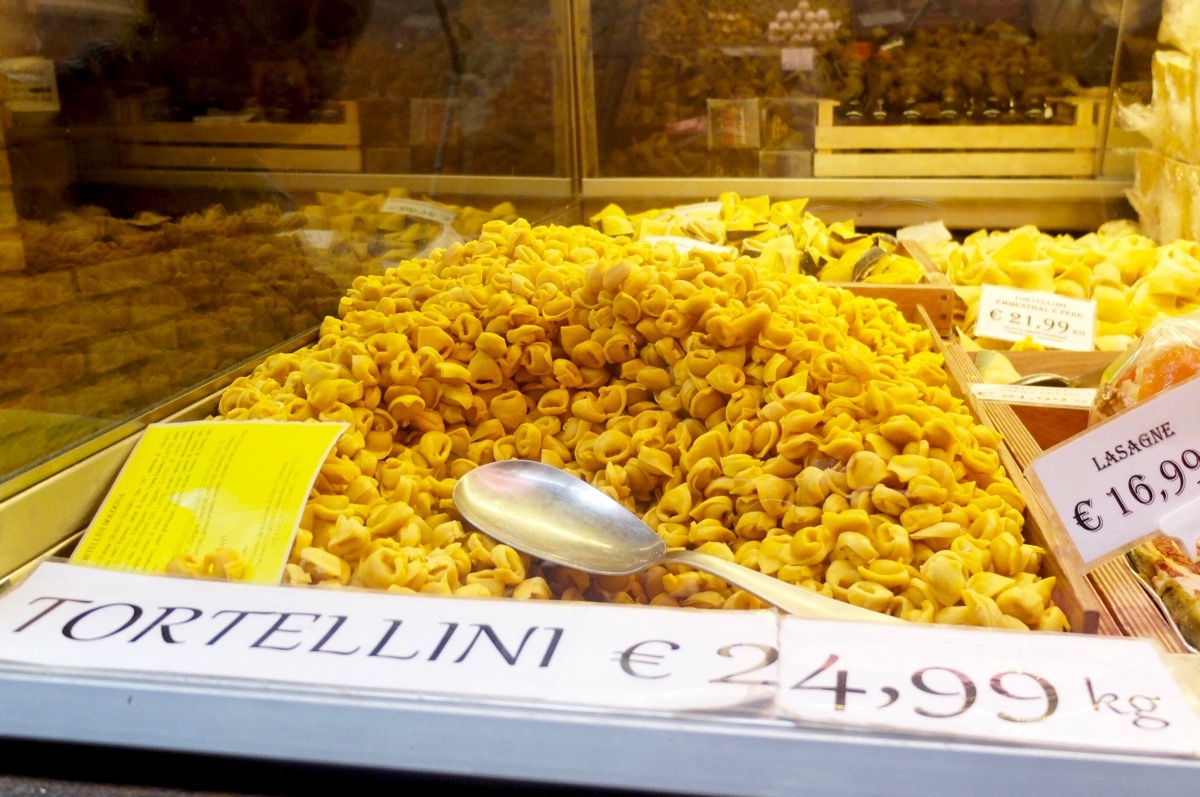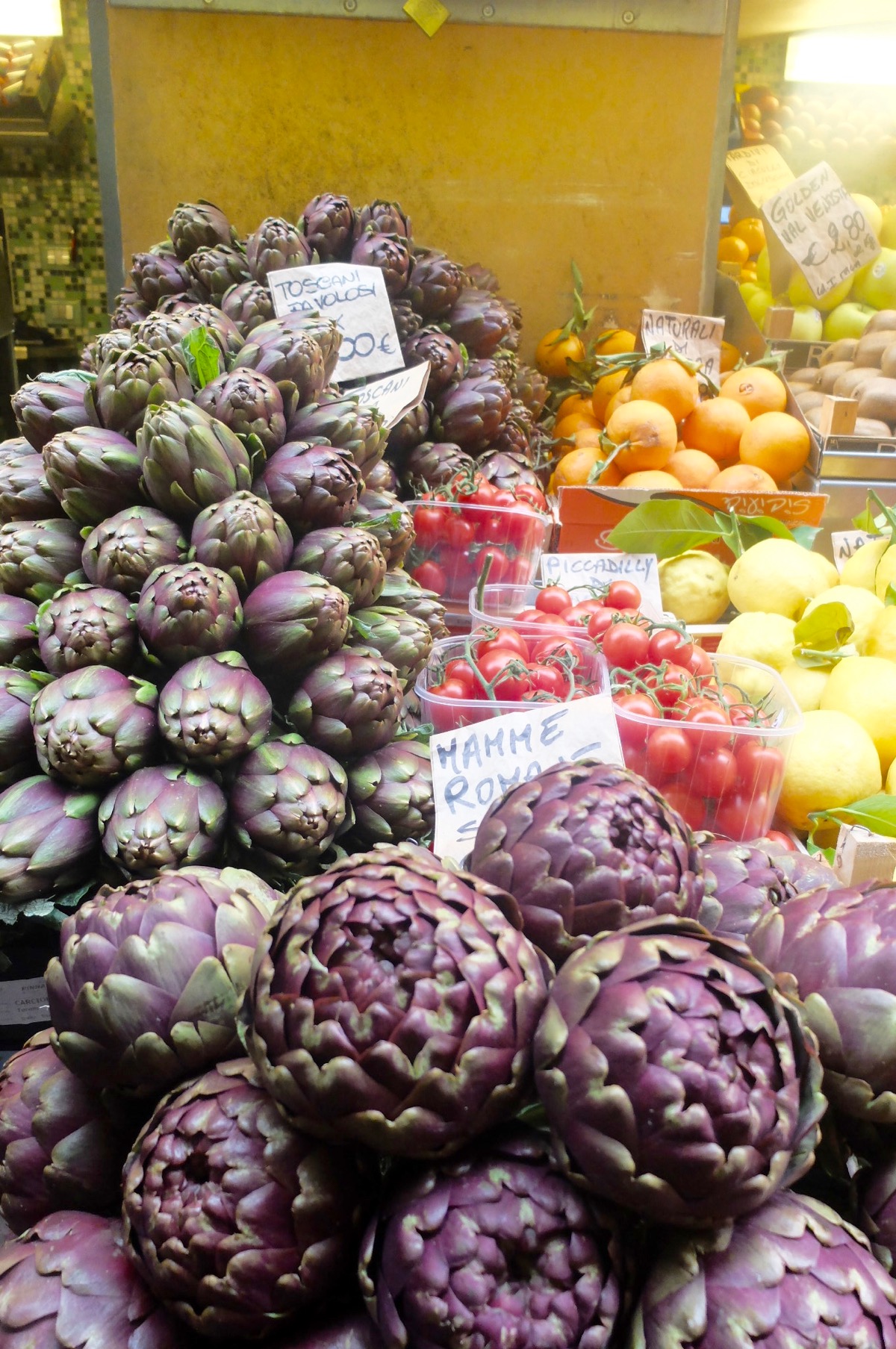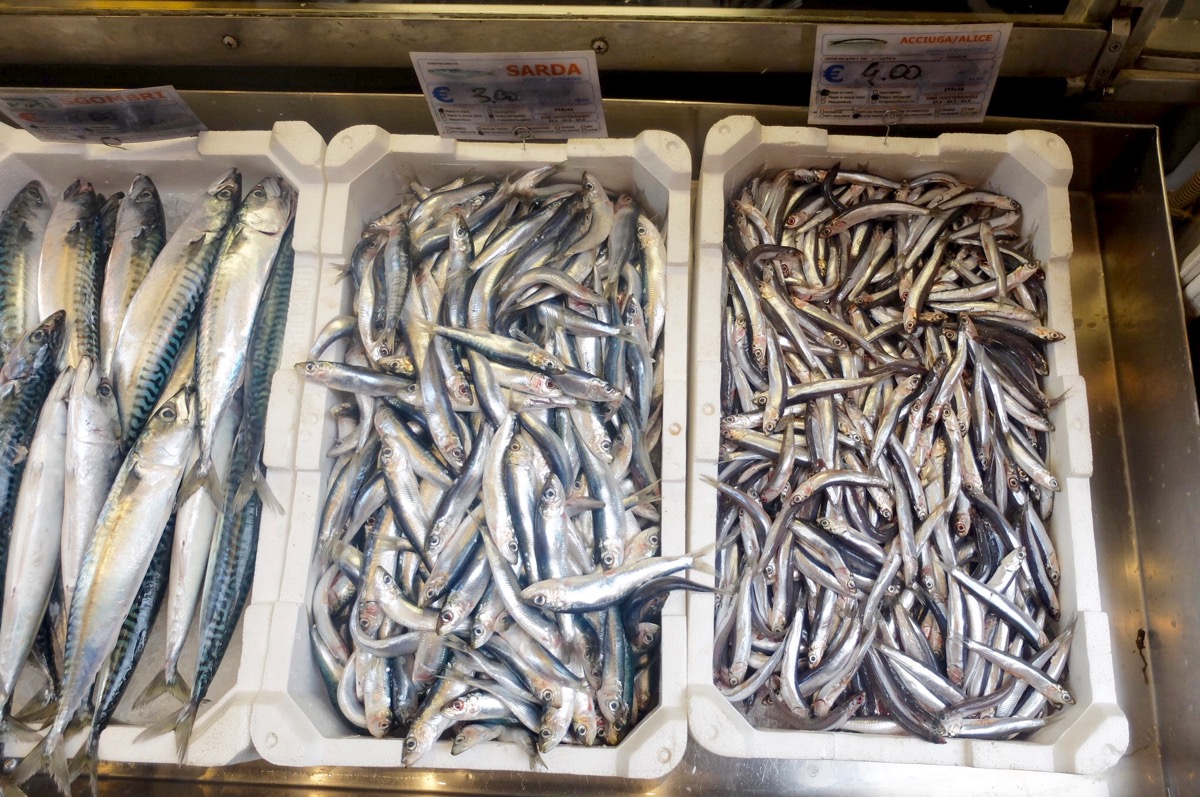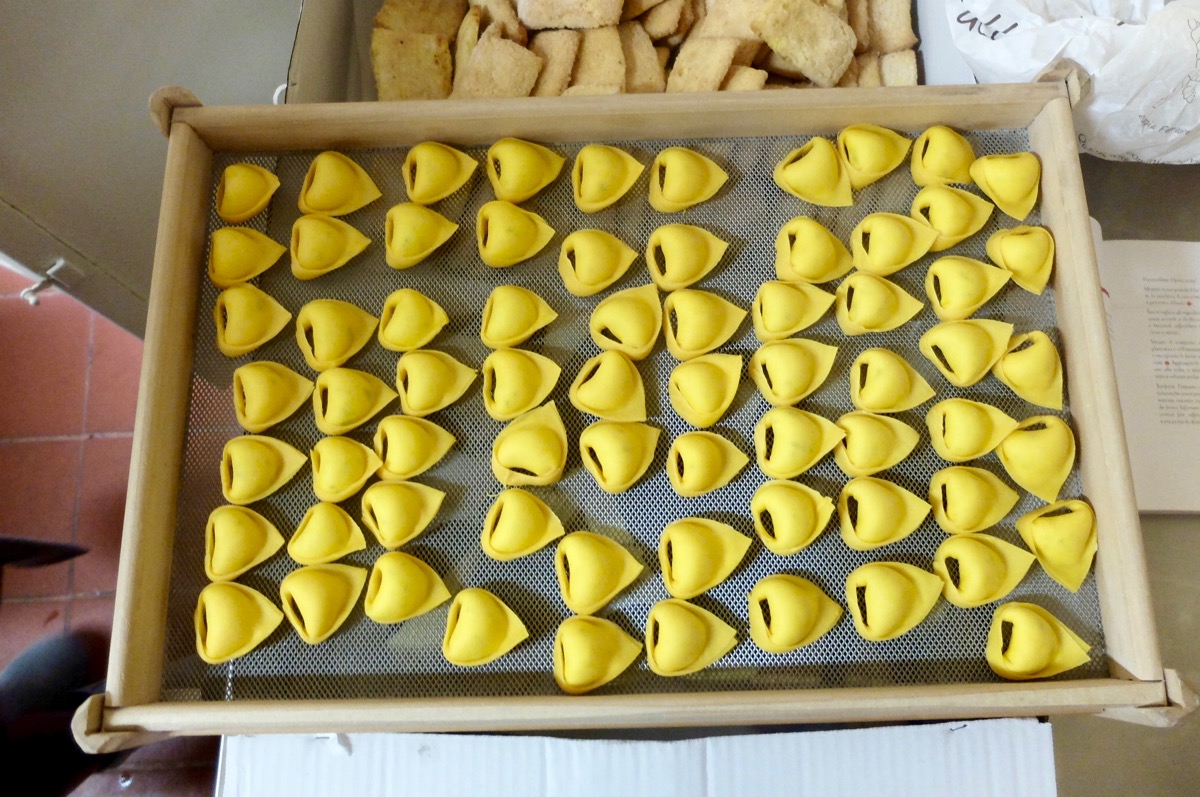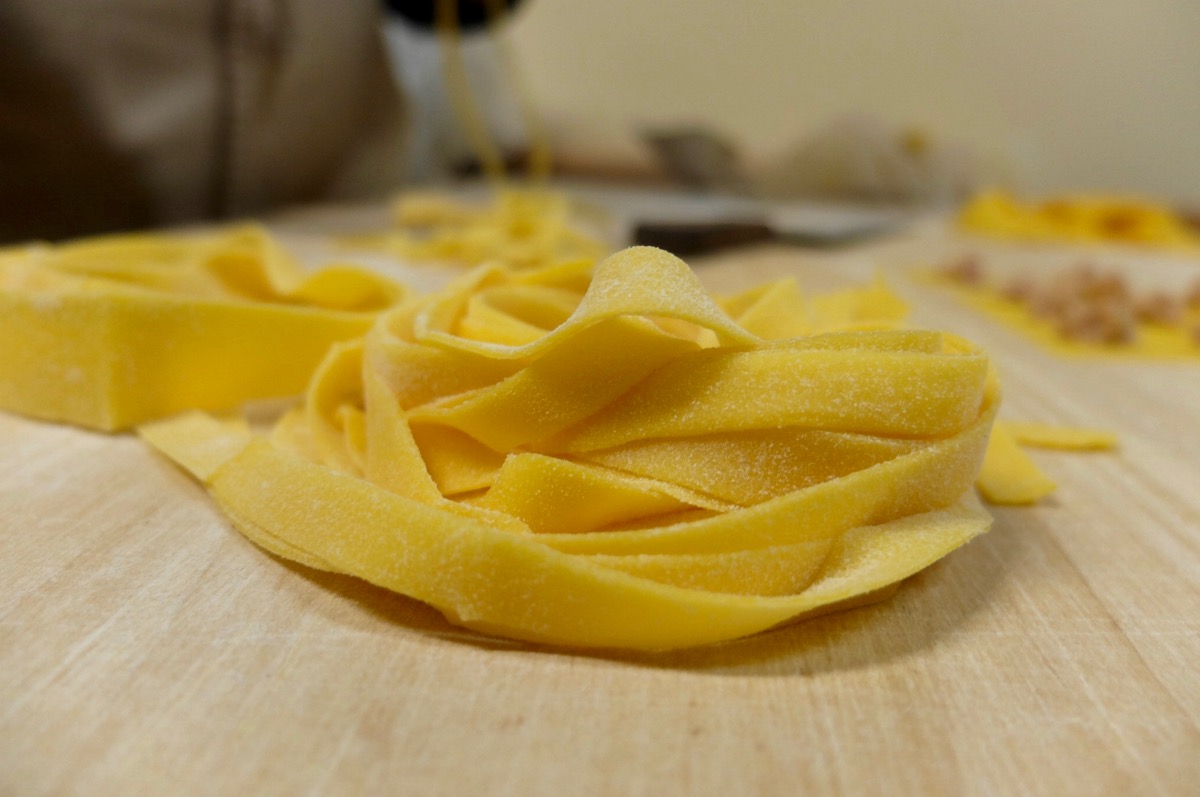 In addition to this foodie tour, I asked Coral to provide a few of her best foodie recommendations for this post so add this to your ever-growing list of reasons to visit Bologna!
Cesari: For family-run cordial service, rustic interior, sublime pasta and bold primi such as their Parmesan flan with truffle and the best panna cotta I've ever had in my life (made with no short-cut gelatin but rather old-fashioned slow cooking of the cream)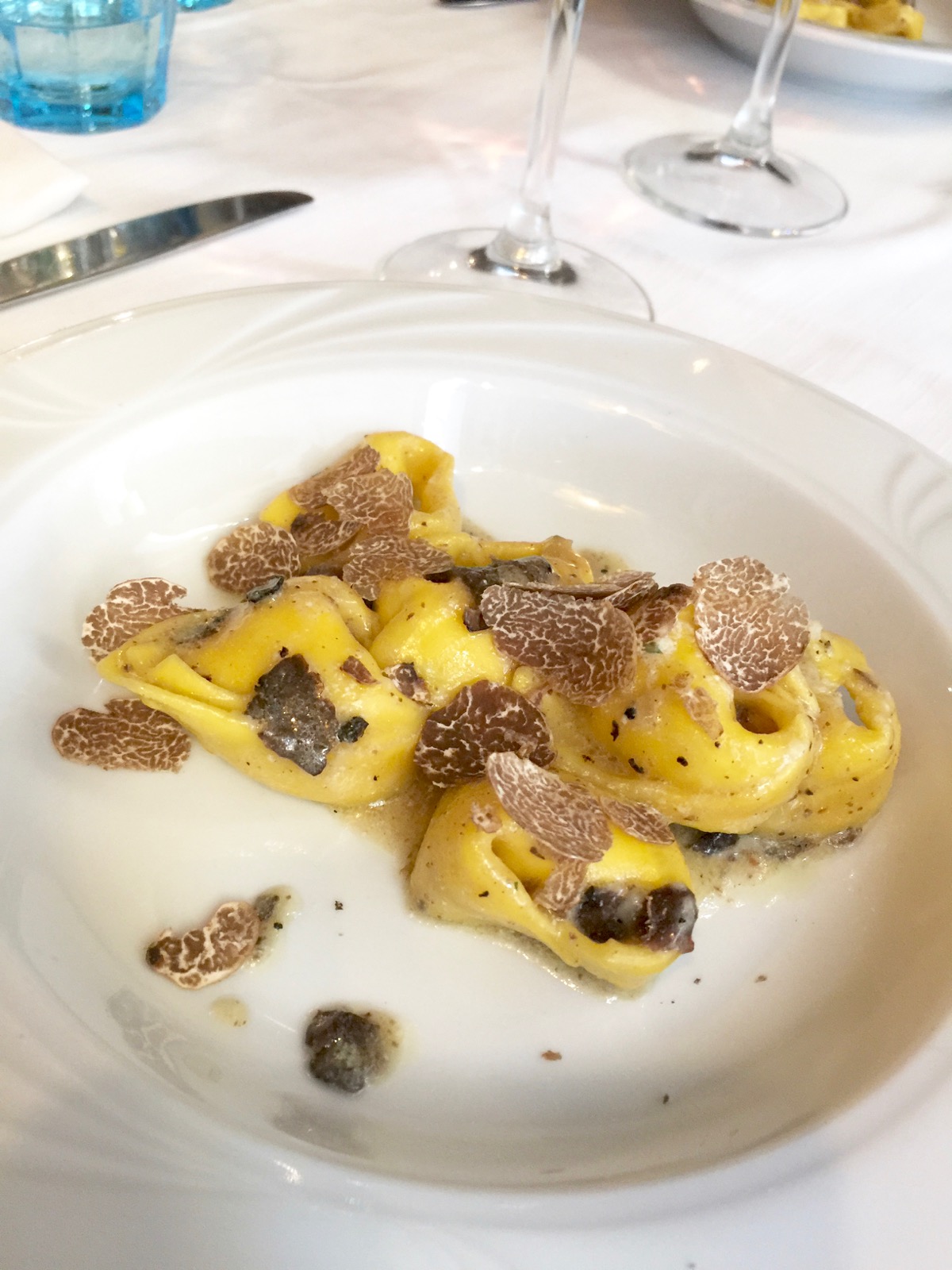 Oltre: For a modern retro sorta vintage place fit for hipsters but also those needing a break from cabin-like trattoria but still get exceptional food, including some of the best tortellini in brodo, Bologna's signature primo.
Caminetto d'Oro: For a fine dining establishment that isn't stuffy but rather sleek & chic. Could have a foodgasm just thinking about their delicately built pastas, artisan meat & cheese plates and immaculate bowls of beef bollito (mixed boiled beef cuts, including offal) with tenderly cooked vegetables (not soggy and nothing over or under salted)
#3: A Place That Doesn't Mind Keeping it Old School
I totally meant this as a play on the fact that the city is so university driven but also I wanted to highlight the fact that there are so many interesting stops in Bologna that look like they haven't changes in decades, and I sincerely hope it stays that way.
To see something truly spectacular, stop at the Archiginnasio to see the oldest university setting in Europe (the university existed from 1088 while the building itself was built in the 16th century). You'll notice coats of arms in the courtyard of the building which represent the students who attended the university.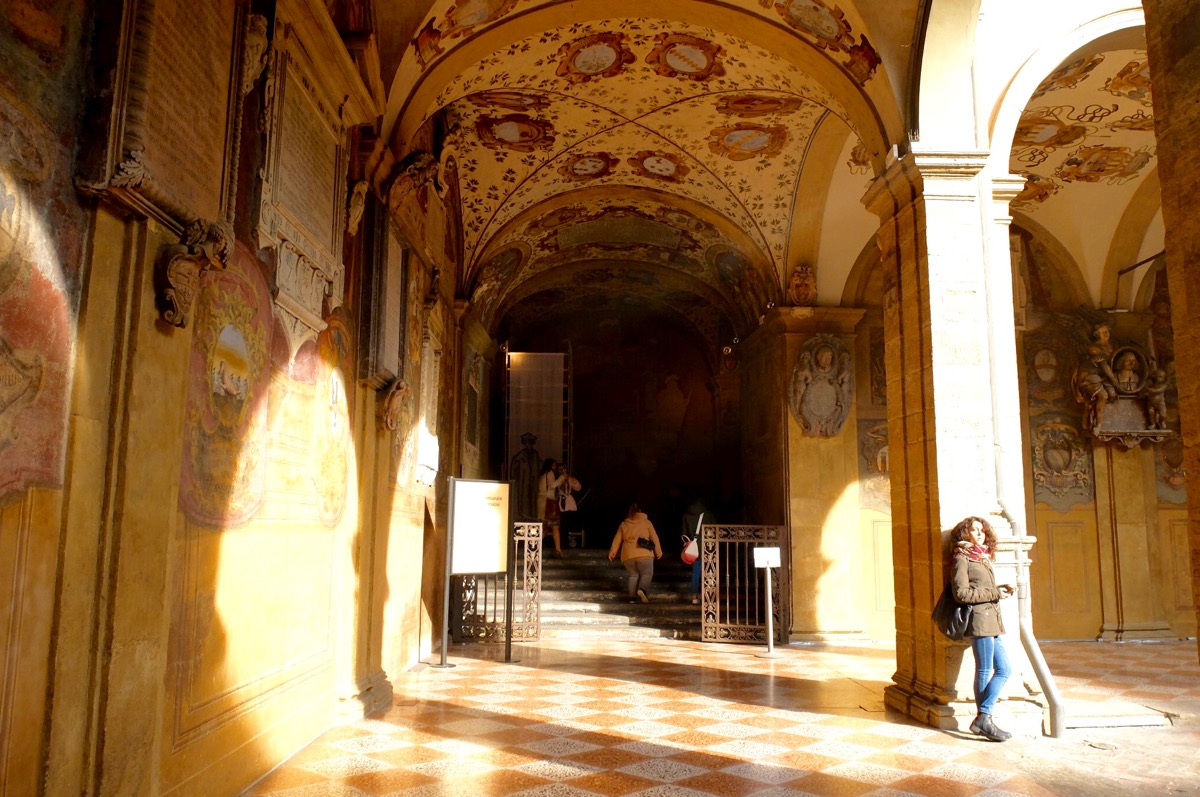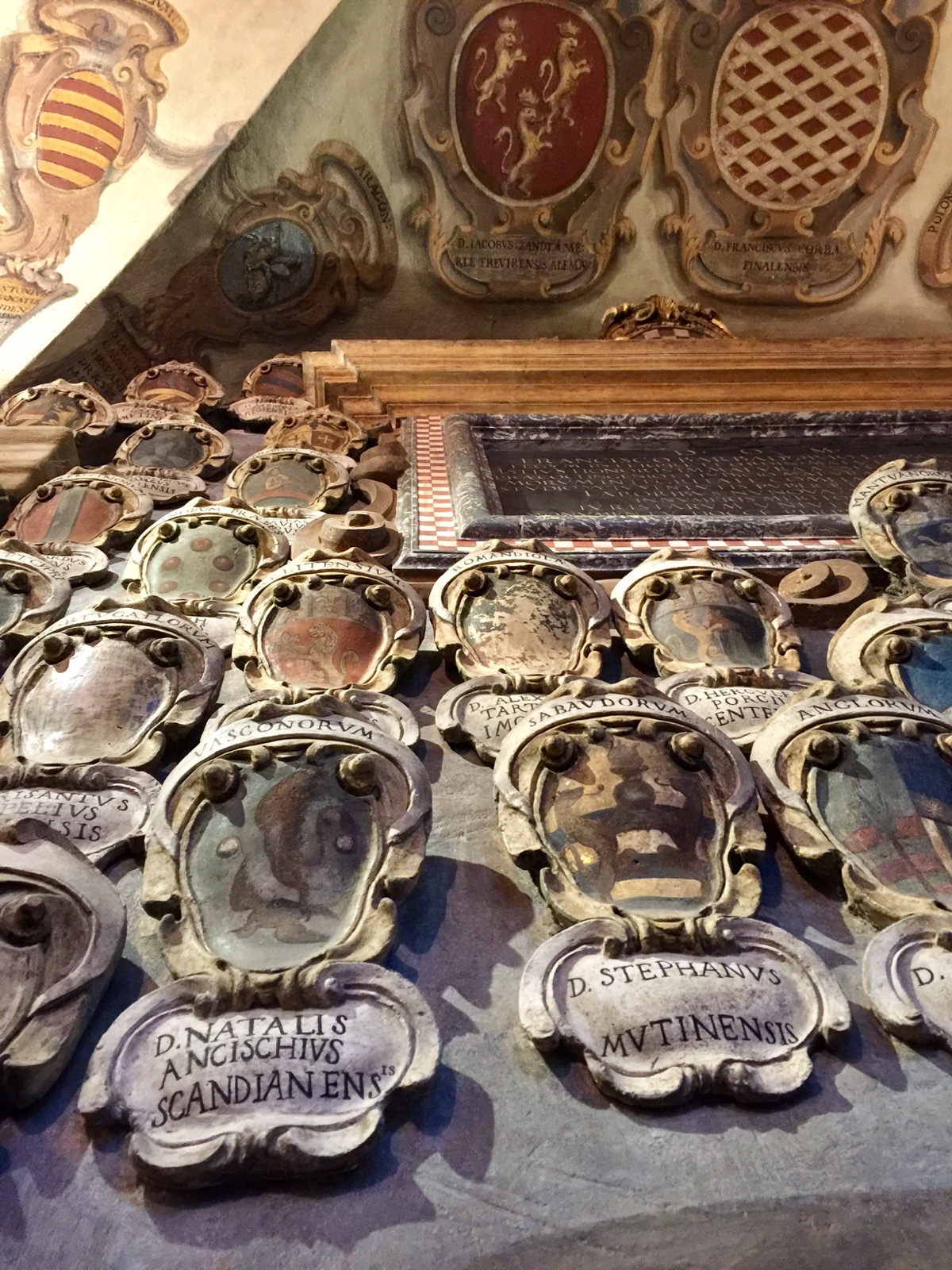 What is especially fascinating is the 17th century wood-covered Teatro Anatomic (Anatomical theater) where human dissections happened for the first time on a marble platform set in the center of the room. Surely an important stop for any medical professional visiting Italy but also interesting for us normal folk too.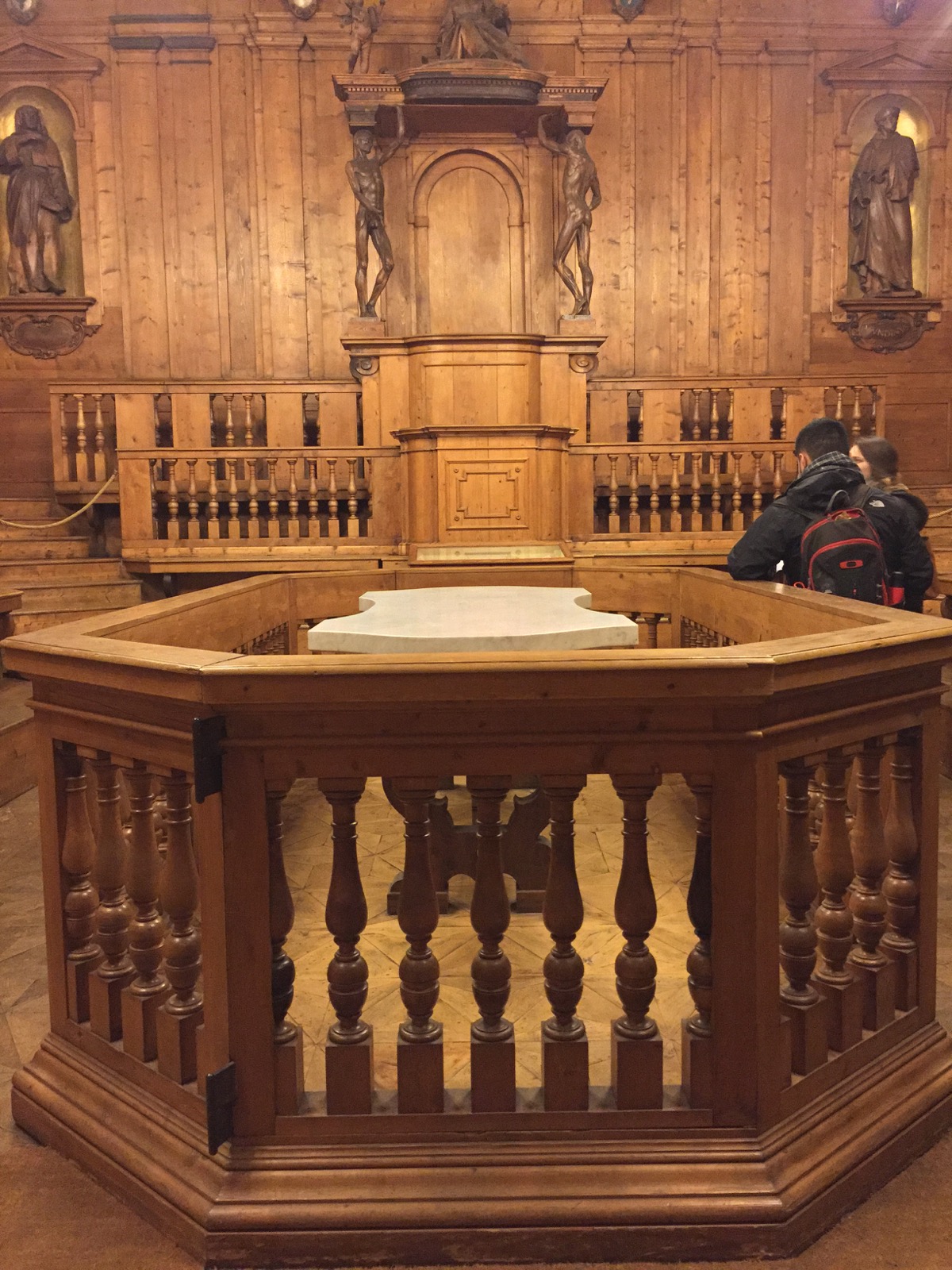 Look closer, and you also might notice a statue of a man holding a nose. This is Gaspare Tagliacozzi, a Bologna native who was a pioneer in the field of rhinoplasty  There are a lot of people back in L.A. who should thank this man personally.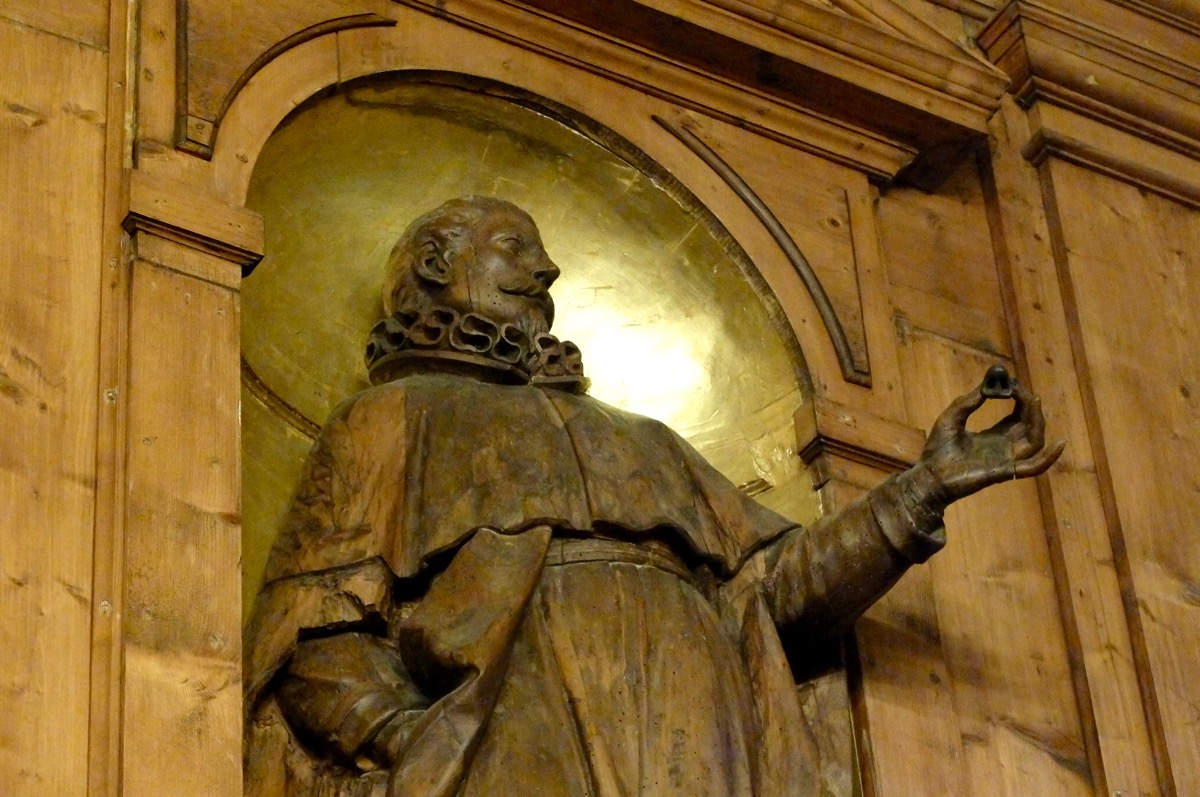 On the same floor you can pick into the Aula Magna di Stabat Mater, an old classroom which is adjacent to the ancient communal library. It isn't available to the general public to browse, but you can have a peek (which I did, it's an amazing) from a roped–off partition. Inside are an impressive 700,000+ volumes of books as far as the eye can see, heaven for book  lovers like myself.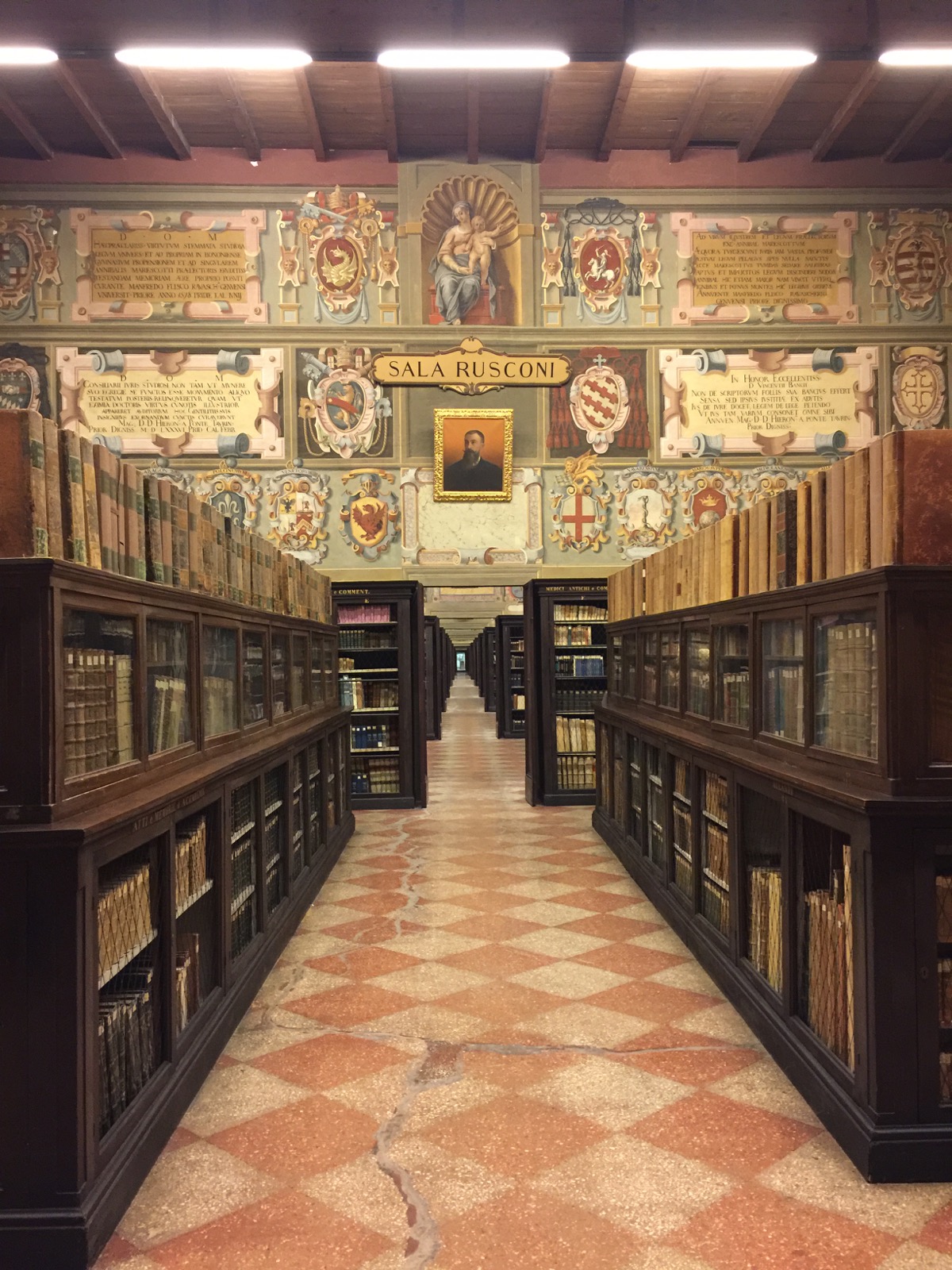 When it comes to "old school" in the drinking sense, there are so many places that feel set back in time in Bologna. One such place is the oldest pub in town, Osteria del Sole, founded in 1465 near some of the oldest alleyways of the city, look for via Ranocchi. At any given time you'll find loitering groups of old men having a montenegro or glass of wine and debating anything and everything. It could be the circolo of any given Italian town but this was remains a local cultural reference, and its great for a few laughs! Read more about it in this great post by Sarah Dowling.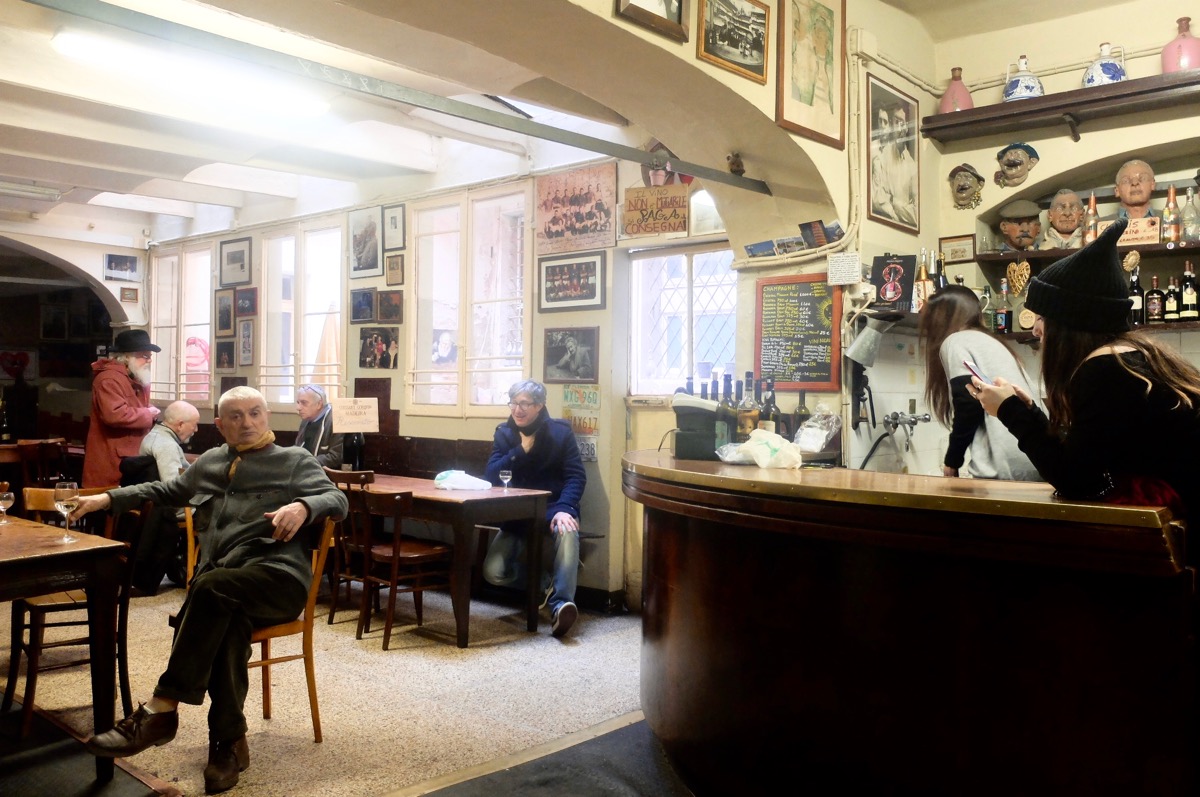 #4 Impressive Panoramas Exist Here Too 
When in any city, always find the highest point to get a panoramic overview of the city. That's what any good instagrammer is meant to do right?
My favorite stop was probably the Basilica of San Petronio where in addition to the impressive 14th century church, you can also enjoy an incredible view of the city from the top (entrance is on piazza L. Galvani). It might feel like you are embarking on a scary elevator trip that never quite finished its scaffolding phase but once you're on top, you'll see why coming here was worth it. Be aware that like many places in Italy, the terrace apparently needs a nap so opening hours are daily, 10-1pm, 3-6pm. Entrance 3€.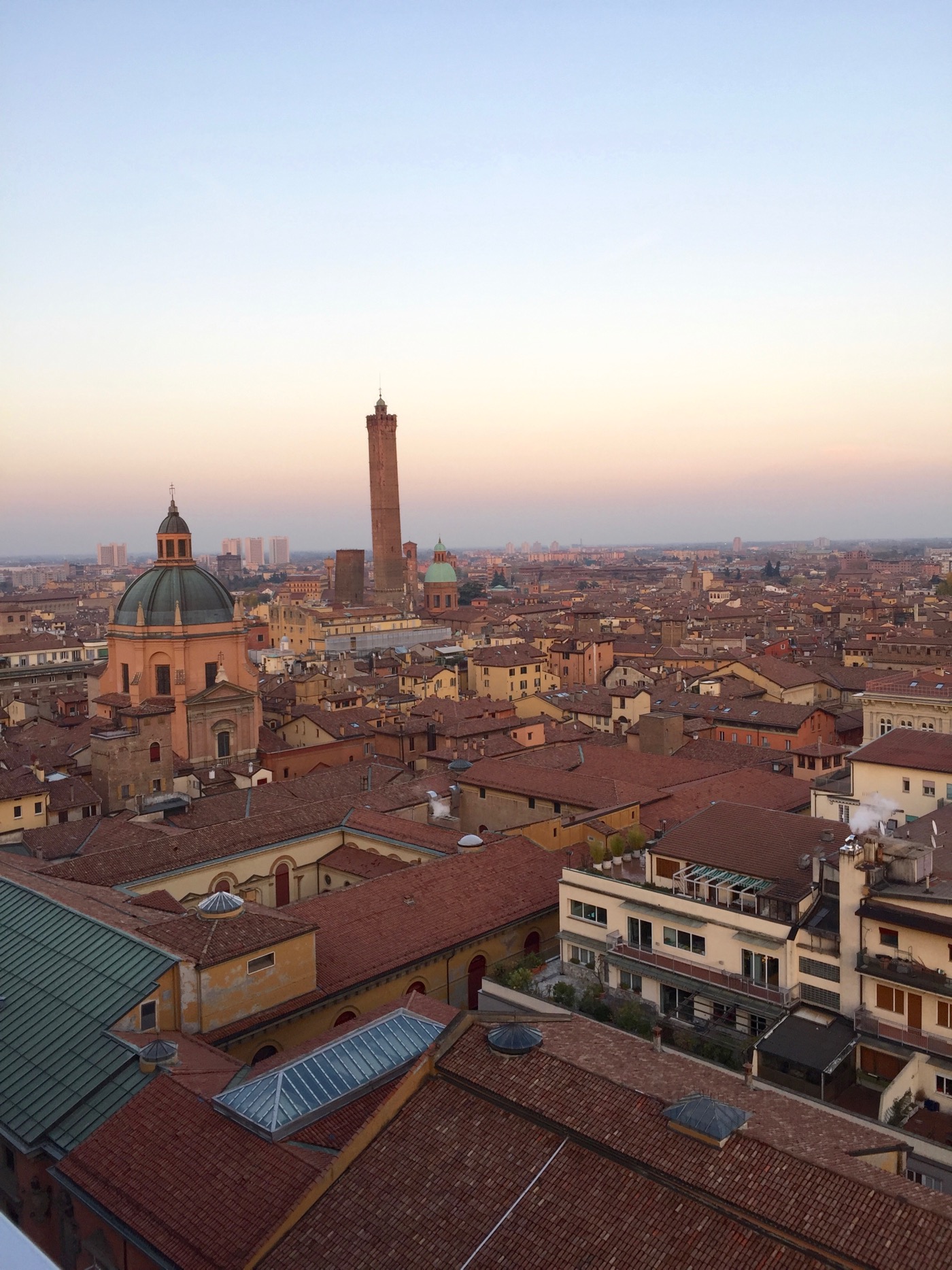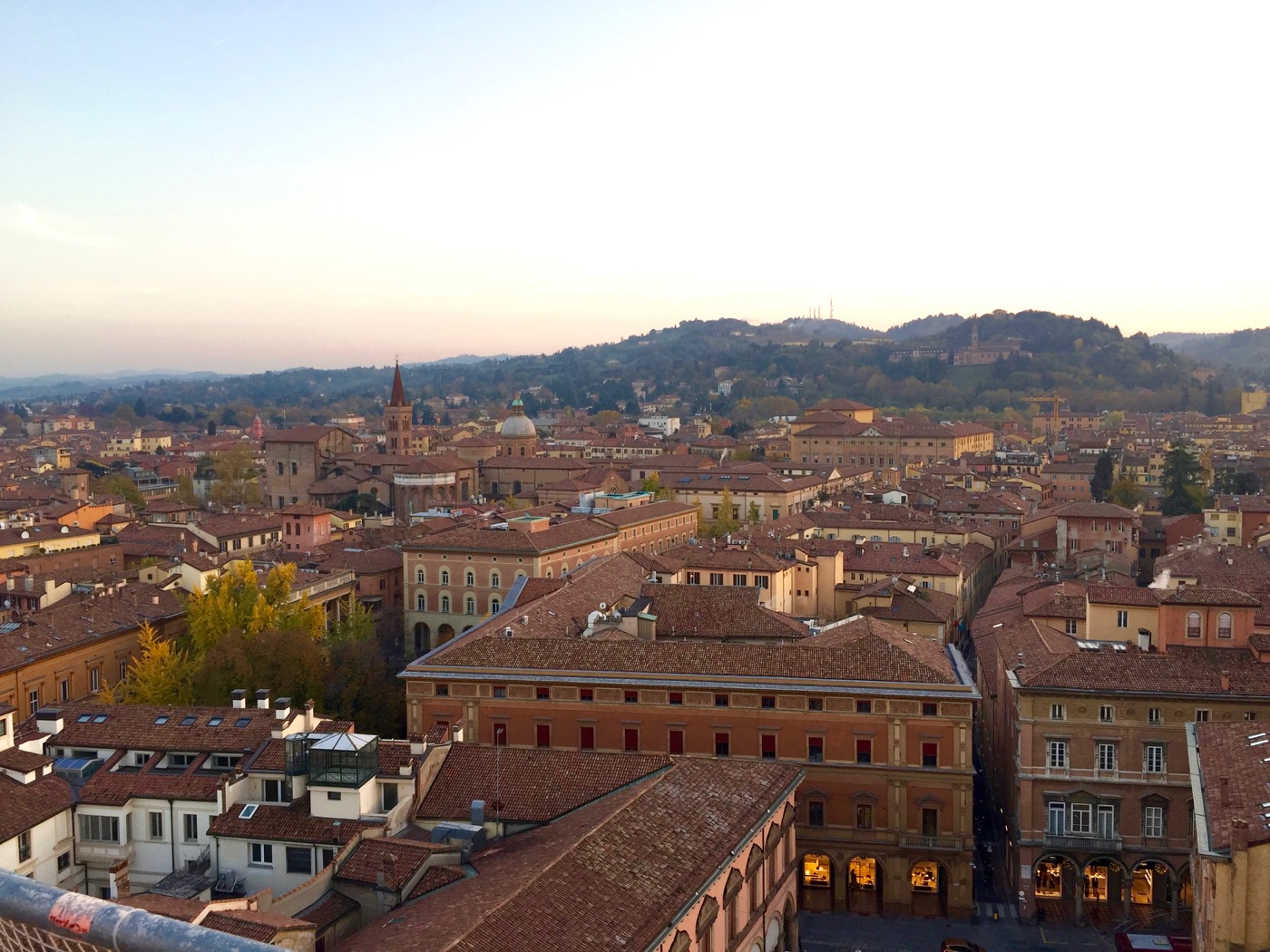 Another option is to climb  I Due Torri, the two towers that are the symbol of Bologna. I took one look at them and their 498 steps and decided that was going to be for another visit, though I've been told the views of Piazza Maggiore from here are incredible.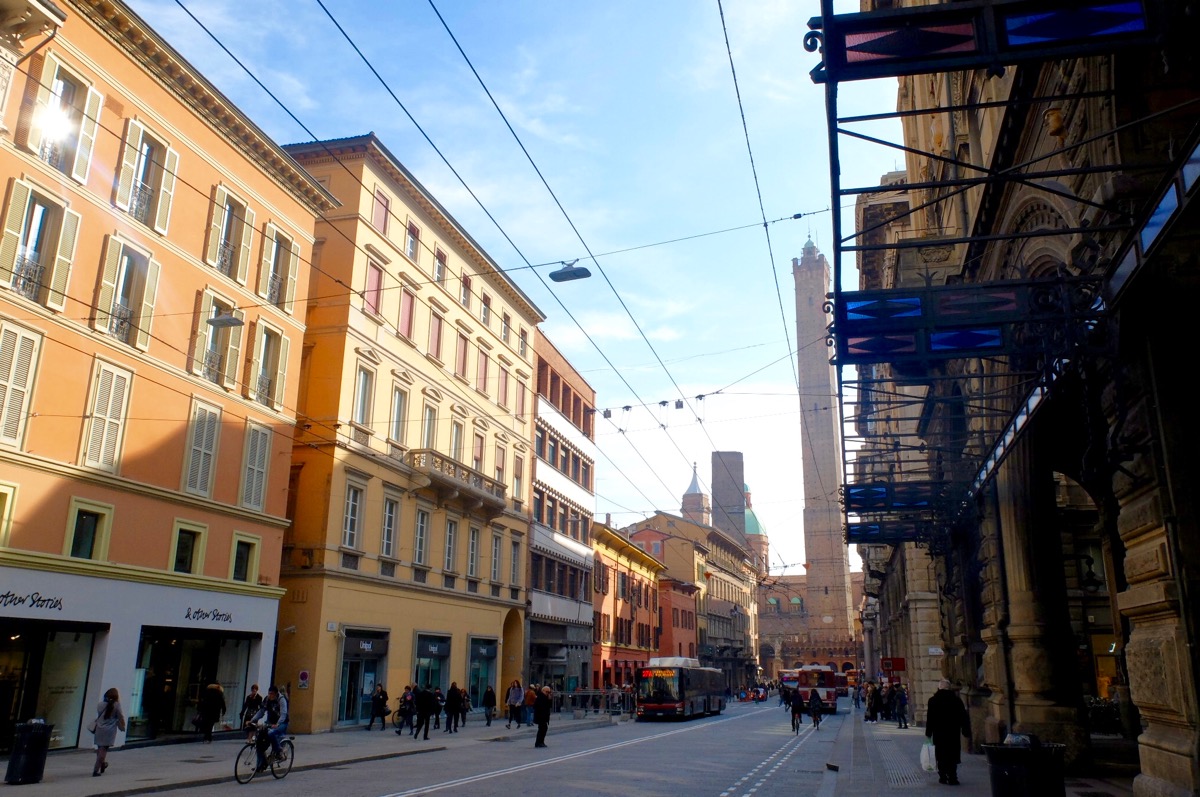 For additional panoramic points, check out this post by Sarah Dowling of Italy Project
Two last tips: the window with one heck of a view and th panoramic point of my dreams..
https://www.instagram.com/p/BUZQ01qD3LS/?taken-by=girlinflorence
https://www.instagram.com/p/BUXnQ9ij0uX/?taken-by=girlinflorence
#5 A City That Is Prepped For the People Living There
In addition to the oldest University in Bologna, there is so much for those who live there today.
In fact, I was so impressed by the multi-level Salaborsa in Piazza Nettuno, 3 , the central public library founded in 2001 by the city inside the Palazzo d'Accursio. It serves as both a cultural space and the historic seat of the city's government. In fact in order to peek at the traces of the past just look underneath the glass floor. It is open Monday from 2,30pm to 8pm; from Tuesday to Friday: 10am – 8pm (last admission at 7,45 pm), Saturday 10am – 7pm (last admission at 6,45 pm). Closing days: Mondays morning and holidays. Well-worth a visit!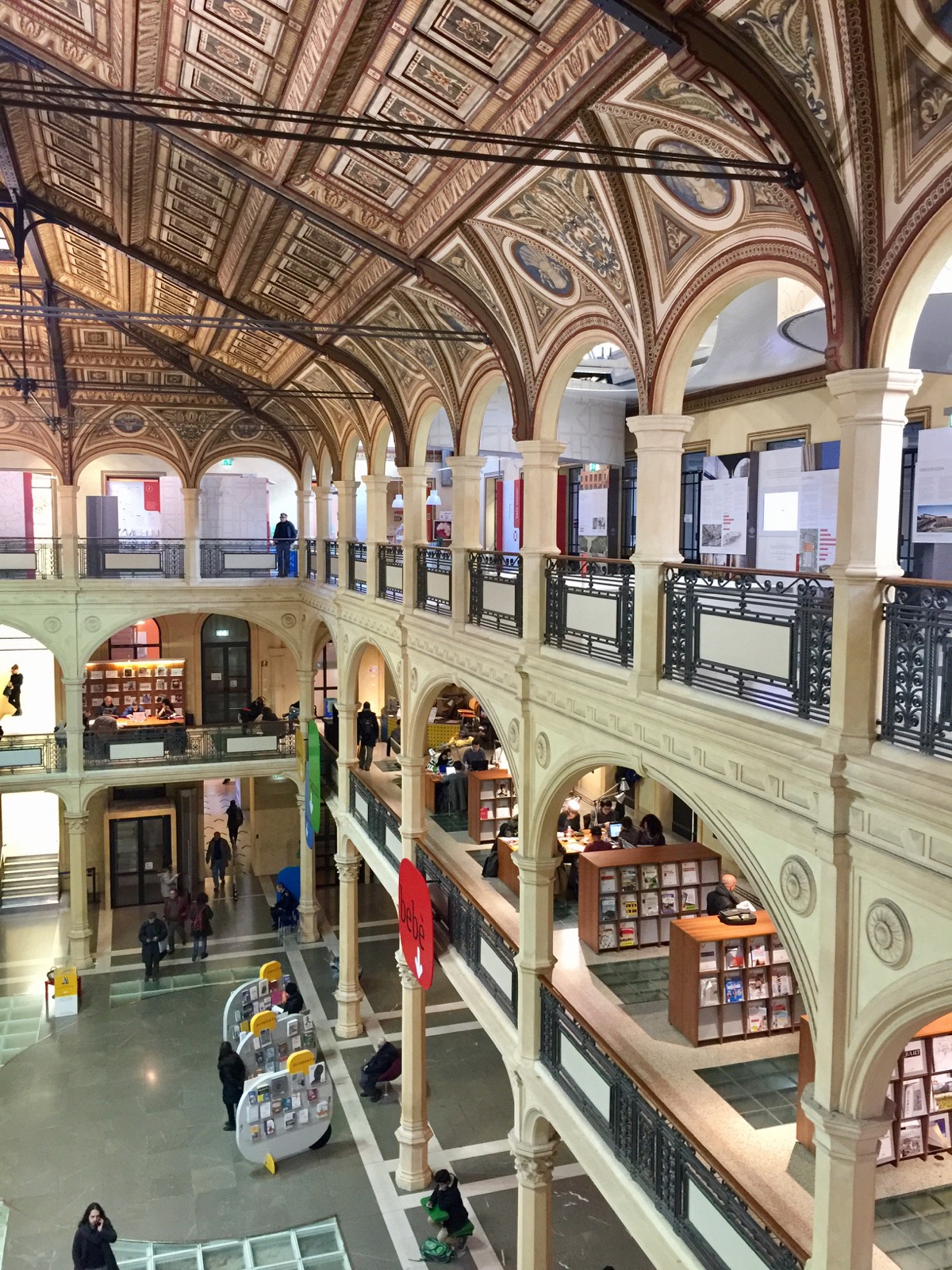 Next cool stop that I think is great for locals is the Mercato delle Erbe on Via Ugo Bassi, formally an herb market in the beginning of the century. These days, it is a large, covered market where you can pick up fresh produce, on the other side there is larger food court. Perfect for a snack, aperitif or lunch, what I appreciated about this place is that unlike a lot of Bologna, it is open 8am-Midnight (continuous hours) from Monday to Saturday.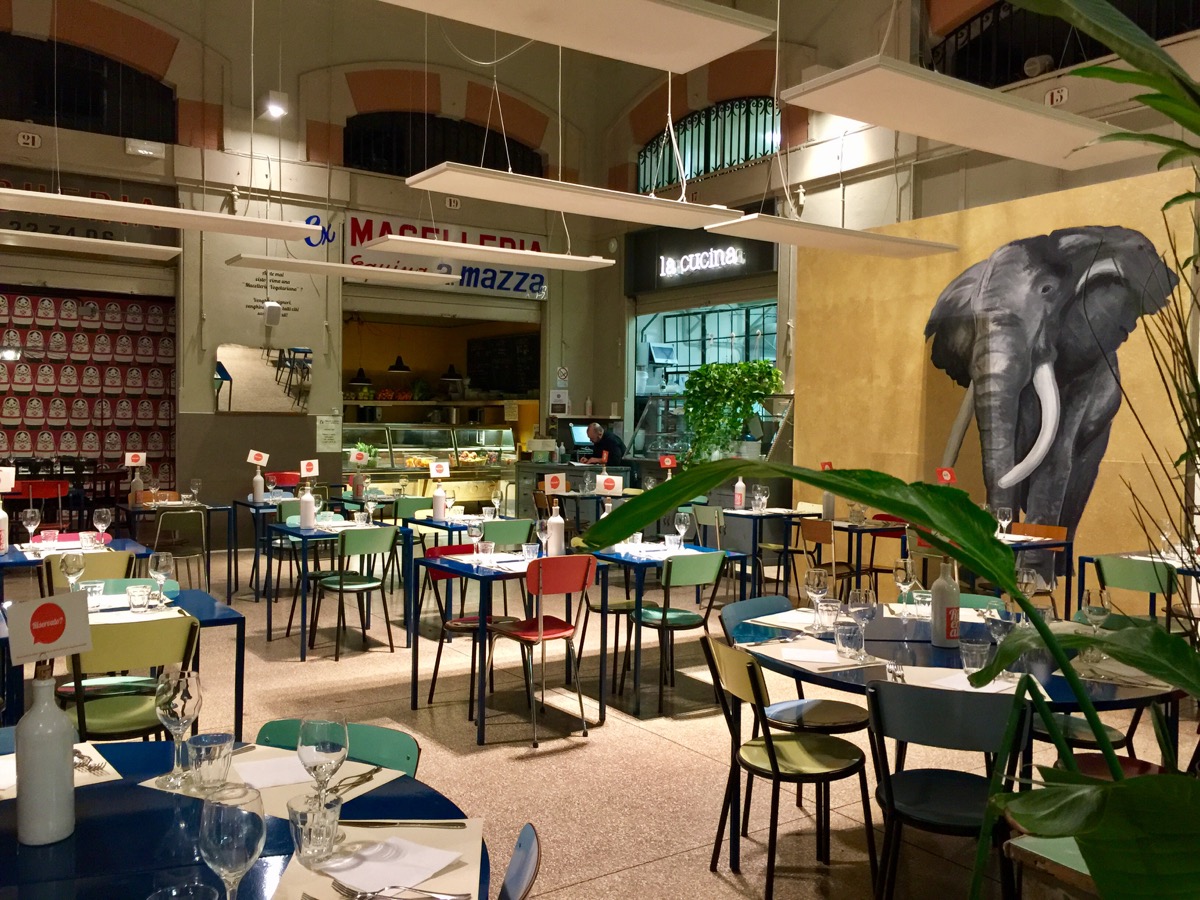 Last but not least is one of the coolest coffee shops I've seen in Italy, make Caffè Terzi on Via Oberdan 10/d for a sure espresso stop on your next visit to Bologna. Barely bigger than a breath, inside you'll fall in love with the cozy ambiance and their trademark "Caffè con Cioccolato" (coffee with chocolate shavings) or any number coffee-related specialties. Don't forget to ask about their dazzling array of interesting sweeteners (including agave, maple syrup and more!).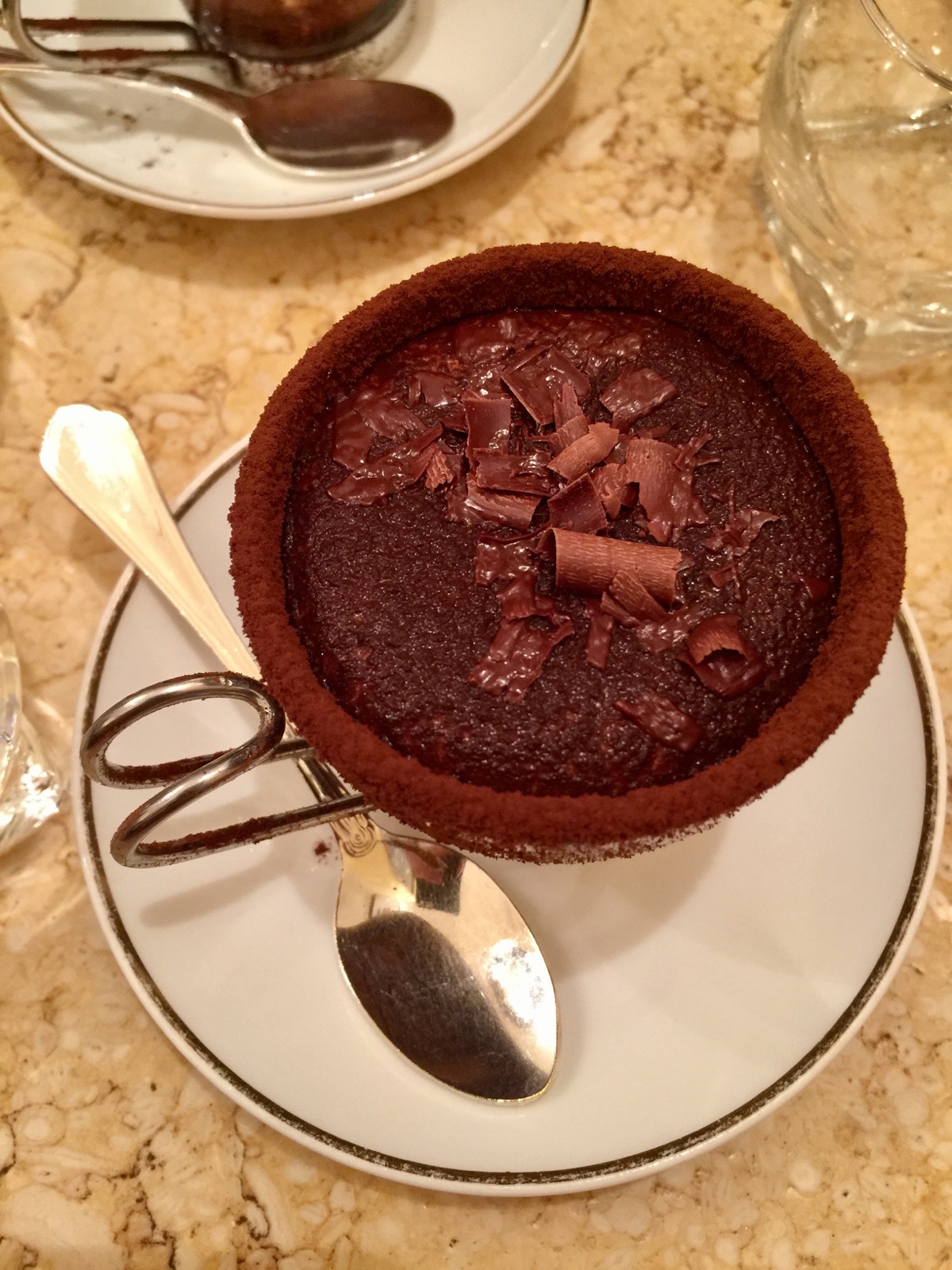 ---
Quick Details
"La Grassa" food tour is available Monday-Saturday (Sundays upon private request) for up to 6 people for a duration of 3 hours for the price of 95€ per person. You can read more about the tour and book here.
Disclaimer: "La Grassa" food tour in Bologna hosted me free of charge but all opinions are 100% my own.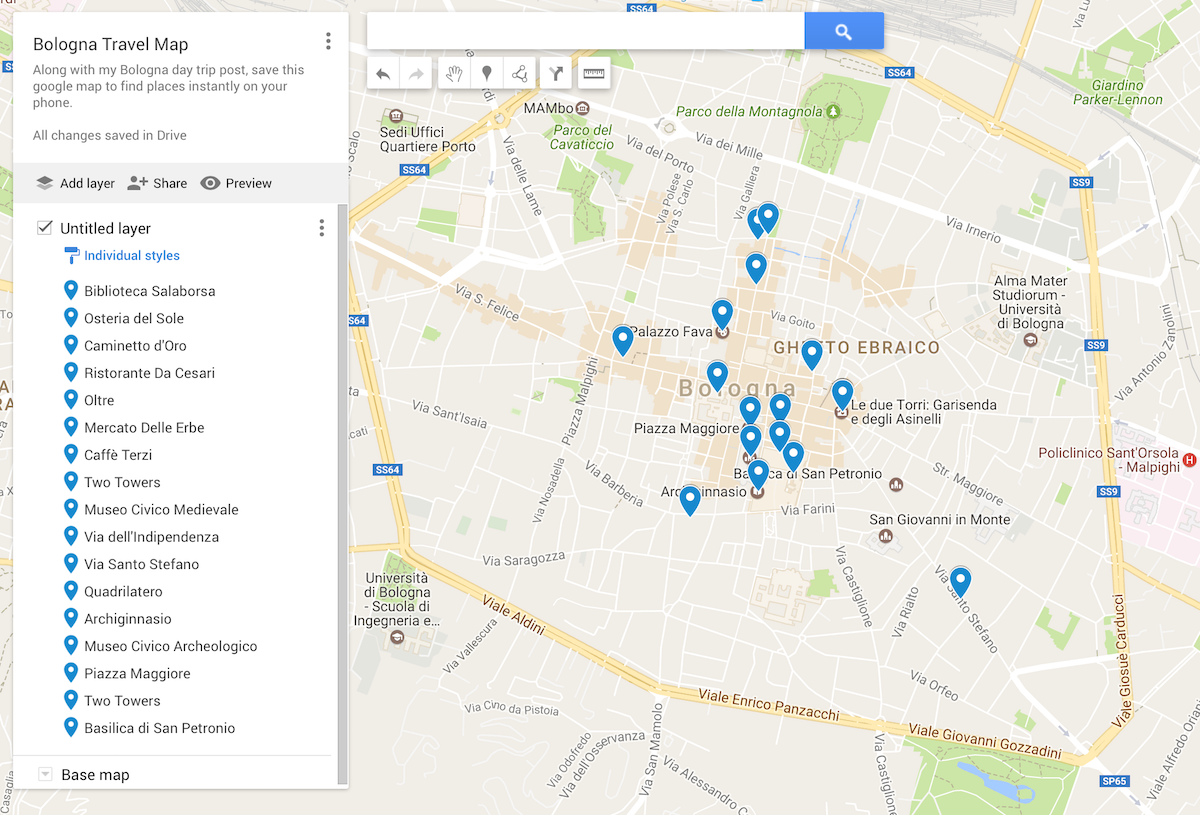 SaveSave