There never manages to be an end to really beautiful ways to discover the city of Rome, it's way too big and dynamic for the likes of finality. I've been coming pretty regularly of the last four or five years and each time, thanks to the generosity and insight of friends, I am starting to see a completely different side to Italy's capital city. One with 3,000 years of history that can't easily be ticked off your average travel bucket list, new neighborhoods, a bit more grit, and certainly better food.
No sir, this this city meant to be visited again and again, savored like a plate of cacio and pepe after a week of no carbs. You just can't wait to dig right back in. I've walked the appia antica, visited the Vatican before 9am and cursed in the Colosseum line so now what piques my interests are less of what's most famous. On a more personal note, despite the world going batshit crazy on occasion I just choose to see the positives (for now), I can honestly say that I've never been happier to be in Italy than this year.
Love is blind, or in my case, wind-shield wiped with carbs and wine.
In honor of new finds and positive attitudes dear reader, below are five unmissable activities that I know anyone would appreciate in our Eternal city. Stuffing your face never gets old, neither goes letting your hair free on the back of a scooter or seeing some of the world's best art. If I missed anything, let me know! I love your comments, thoughts and ideas.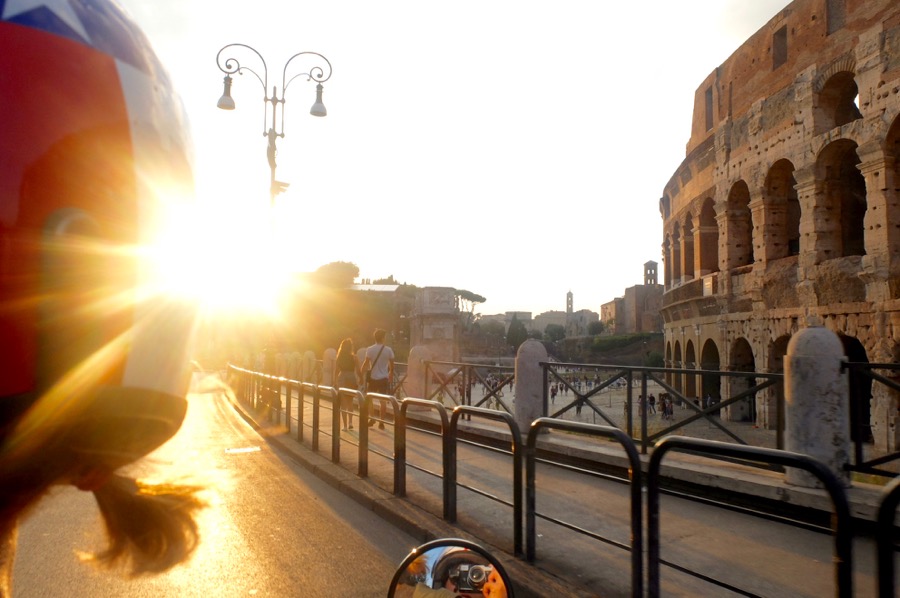 Discovering artistic dialogue between a city and its street art
In case you haven't noticed, Rome is huge by Italian standards.
It's 1,285 km² of city with three million residents which means plenty of cars pollution, buses that break down from time to time coupled with your average transportation strike. Scooters are quite rightly the best way to get around town, made even more handy by everyone breaking the rules. I've seen two-wheelers winding their way on the opposite direction on a one-way street or choose the sidewalk over the street, expect the unexpected is the general motto. All anyone cares about is   getting from point A to point B and don't let pesky distractions like slow-walking pedestrians or silly rules get in your way. 
I say that to emphasize why you don't really want to rent a scooter on your own to site-see in Rome. Leave it to the professionals who can smoke, talk on their phone and curse someone out in the same breath. My last visit, I joined up with my friend Annie of Scooteroma Tours, which I've tried before on a previous visit. Her well-known company specialize in guided tours by Vespas (real ones, no dinged up star scooters allowed) driven by someone that is not you (unless you're an expert). Annie's idea on this particular occasion was to explore Rome's evolution of urban sprawl while discovering off-the-beaten-path neighborhoods which is home to some of the city's best street art scenes (which you can download here via a handy map provided by the comune).
One thing to keep in mind about Rome is that the city's urban sprawl happened late, it was only after WWII that people started to move outside of the Aurelian Walls. These neighborhoods outside the historical center are newer and often home to industries where people worked. Places like Quadraro, San Lorenzo, Ostiense, Garbatella, and Pigneto NY Times which have gained notoriety in the and various publications for its quirky coolness. I haven't yet made it to Quadrate's open art museum, M.U.Ro – Museo Urban di Roma, but there's always something for next time. 
In San Lorenzo, we stopped on a street covered in large murals, known as the "Wall of Fame" by artist JB Rock. On both side of the street, you'll see depictions of both celebrities (you'll see Jimi Hendrix, Dante Alighieri, Obama etc) in an interesting juxtaposition with people from the neighborhood. Annie called out "Ciao" to curious bystanders all while explaining to me "there is a dialogue between the street art and the neighborhood where you find it."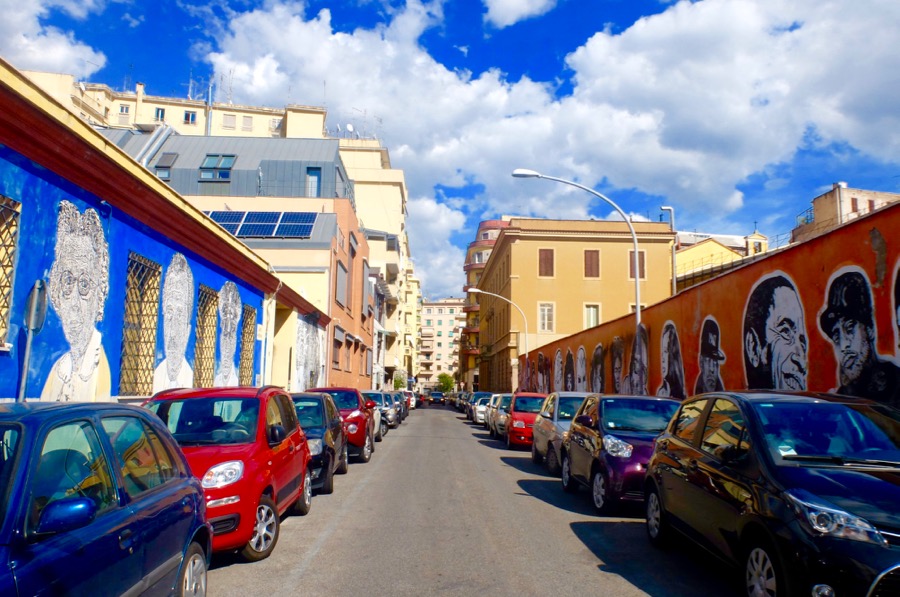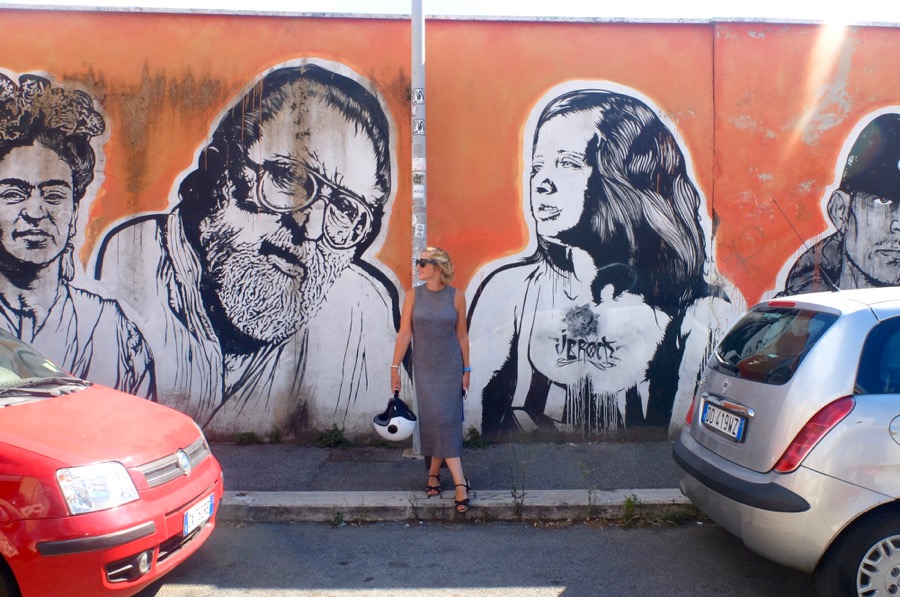 Next stop was Ostiense. "I would kind of compare Ostiense to Williamsburg in Brooklyn, before perhaps it got really cool, " Annie said as we zipped on tiny side streets and what was clearly previously a very industrial neighborhood which lies side by side with Testaccio, you may have heard of the Pyramid of Cestius. With a city so long acquainted with graffiti, locals have been supportive of the street art, further exemplified by the annual Outdoor Festival celebrating creativity and urban artistic expression, last year in an ex-Military barracks in October.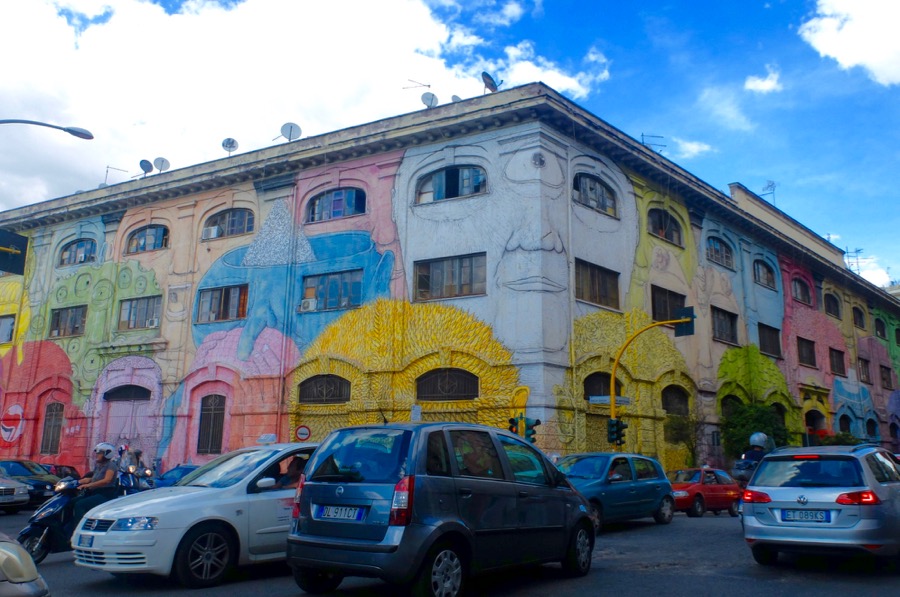 Unforgettable was Porto Fluviale in Ostiense (see above) where a massive mural by Blu makes it home. This popular street artist provides visual messages which often feature a political, socioeconomic theme, and this work is no exception. Blu's art uses elements of the building as part of his work, windows make for the eyes of painted monsters, pops of color unvariably catch the eye of harried commuters.
Garbatella was another favorite stop where I got an education in one neighborhood's interesting urban experiment featuring a somewhat mysterious character called "Carlotta" (look for her fountain) and the iconic gazometro, the working man's colosseum.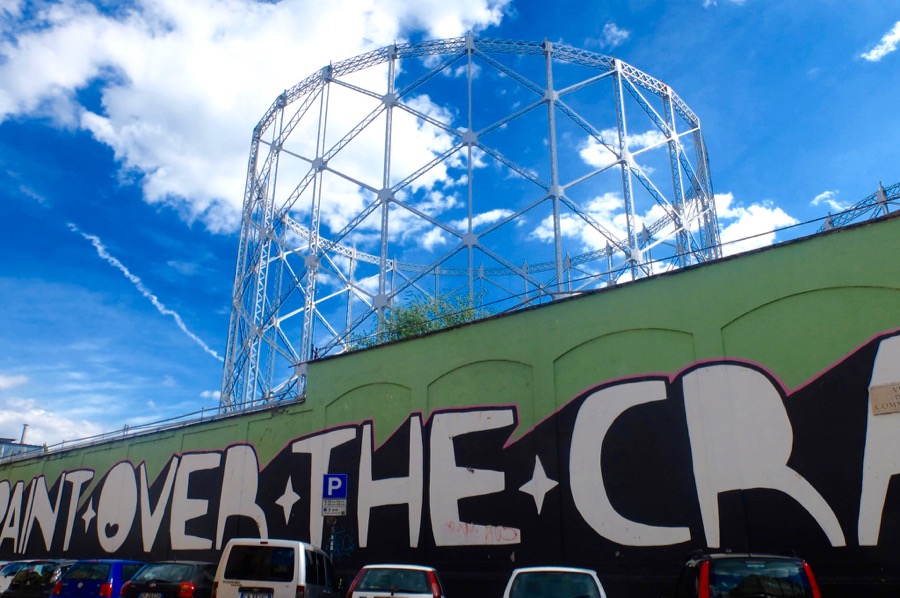 The backstory is that In the twenties, people were moved here to pave way for Mussolini's massive structural changes in the historical center. This quirky neighborhood then adopted a look you normally wouldn't find in Italy, funky smaller houses featuring outdoor gardens, the area adopting a strong local community. I hear even now these houses are coveted and I definitely can understand why. These places are adorably preserved and I'd imagine no fool would let them go in space-cramped Rome.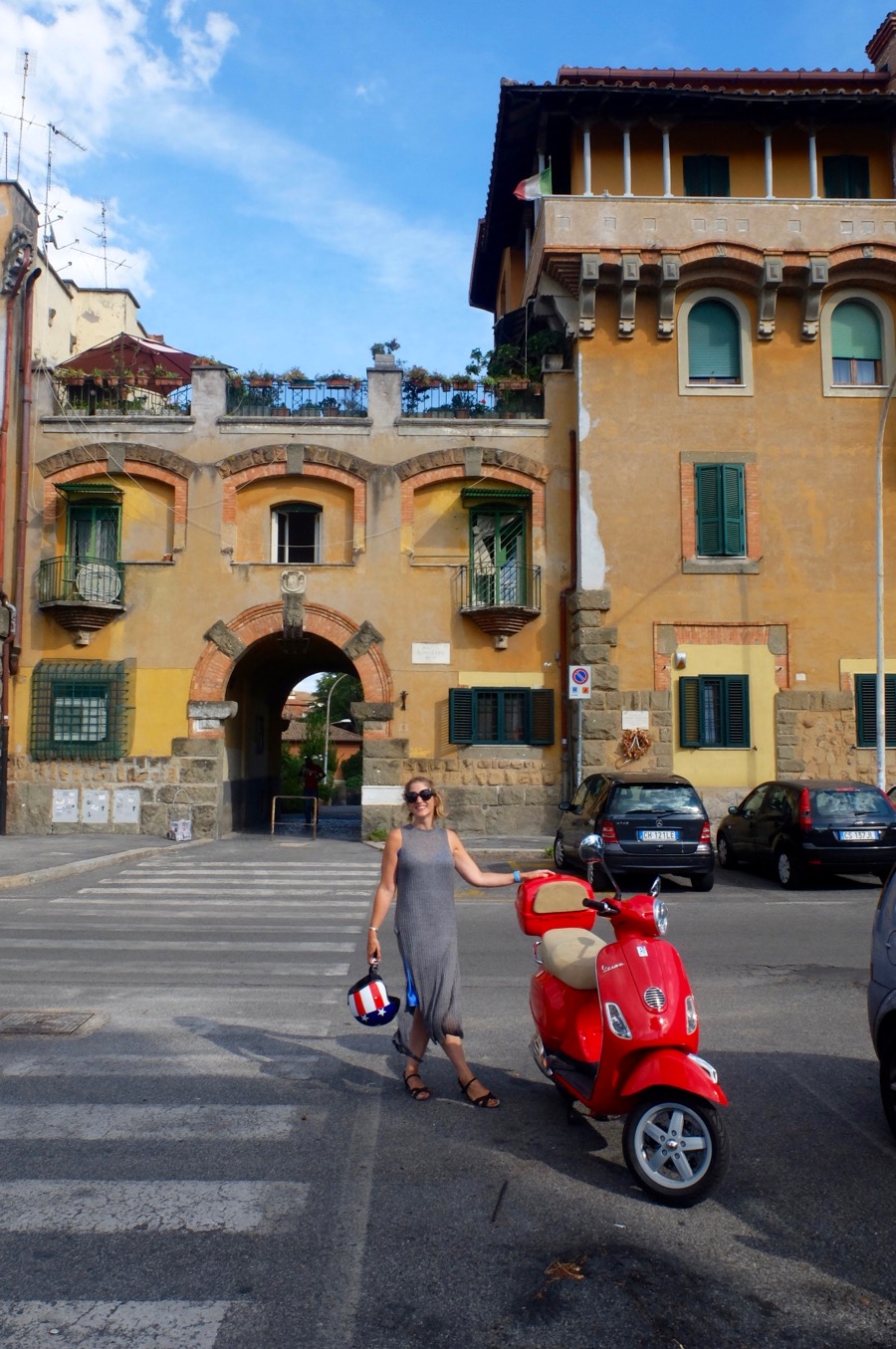 Last but not least is Rome's Pigneto neighborhood, where most people come to hang out at an airy open space called Bar Necci (here since 1924). It's most popular patron Italian director Pier Paolo Pasolini who's 1961 film Accattone immortalized the area "Pigneto di PPP" around Via Fanfulla da Lodi.
The Pigneto district of today has changed from the sixties of Pasolini, but continues to maintain its character as a meeting place between people, identities and different generations. (quote from http://www.centrostudipierpaolopasolinicasarsa.it).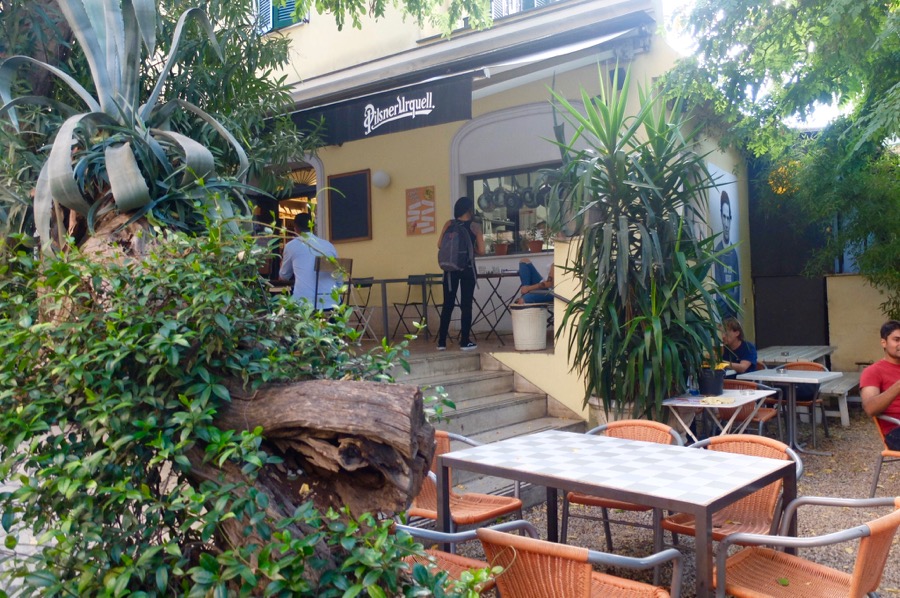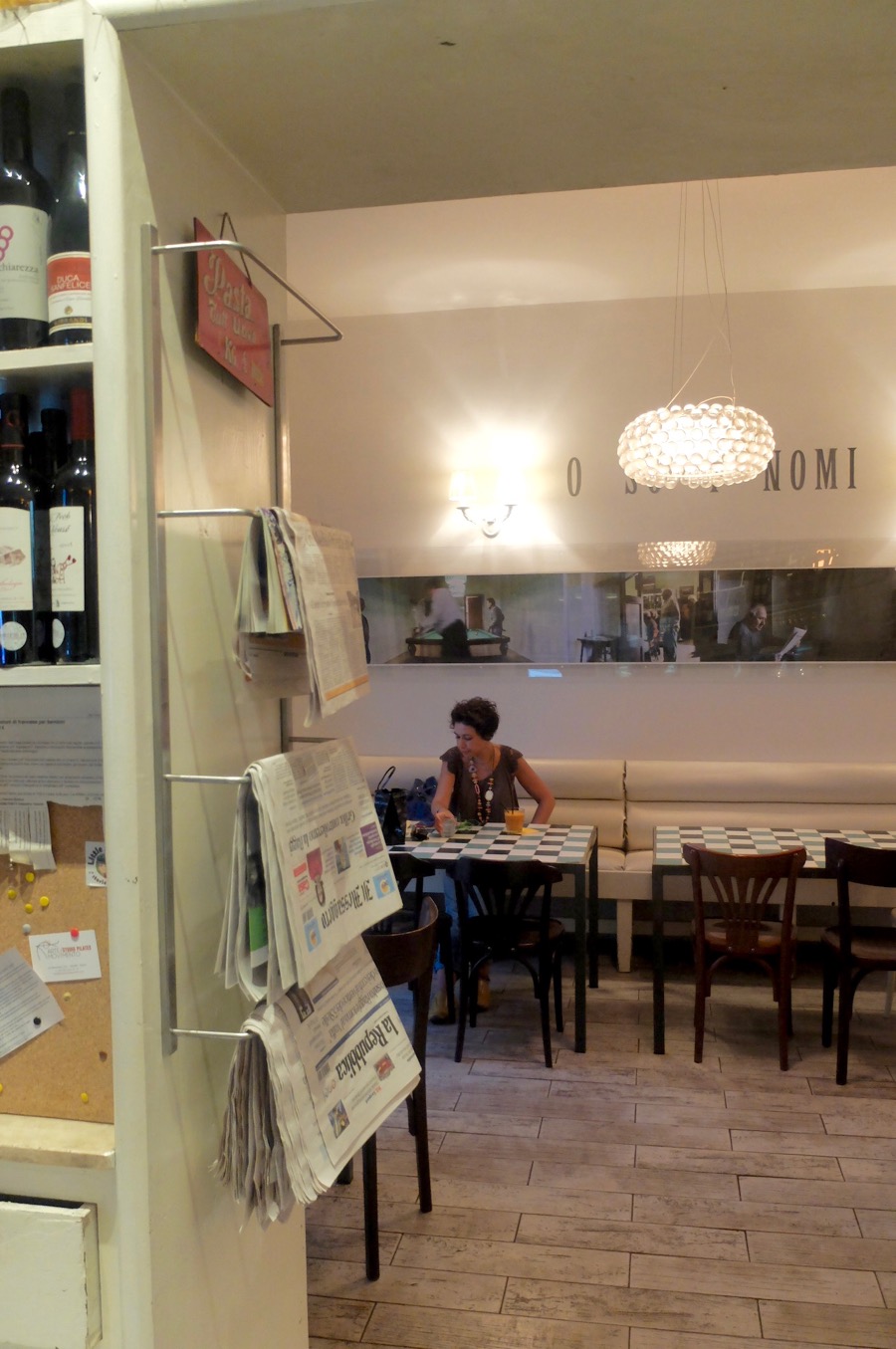 Nearby on the same Via Bartolmeo Fanfulla is a wonderful work by Alice Pasquini, two lover's "gli innamorati" embrace in a large mural that features a couple kissing based on the same famous image taken in Paris by Italian photographer Gianni Berengo Gardin in 1954.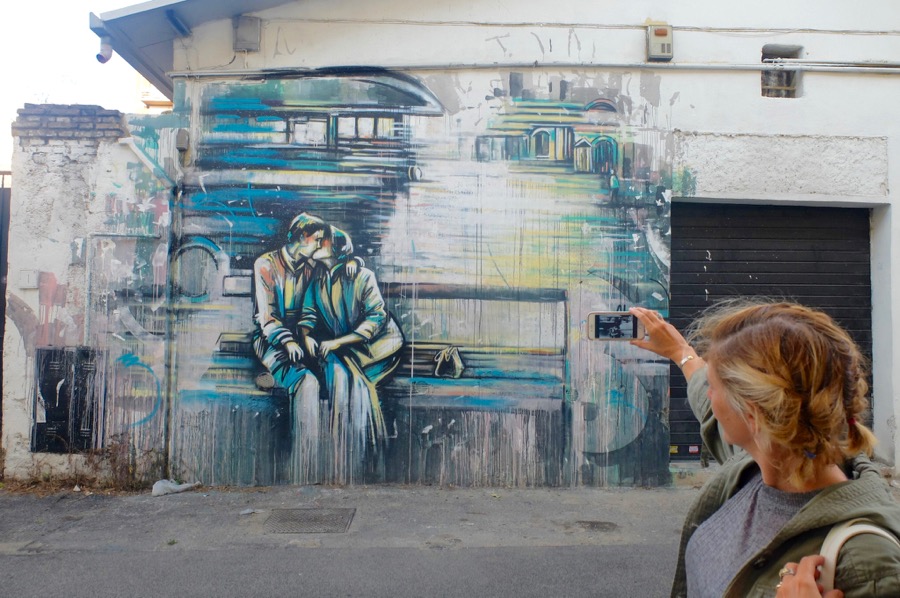 If this doesn't make you want to take a train to Rome, and hop on a scooter with Annie and her team, you might need to get your head checked. It was one of the most fun afternoons I've had and lingering over a beer in Pigneto to watch the last of the sun make way for nightfall was simply heaven. She also offers spins around some of the more popular sites, cinema tours (which I'm dying to try) and she can customize anything for your group.
Galleria Borghese, Book A Private Tour To Really Savor It All
I've visited my fair share of museums in Italy. To be honest, when I discovered the art of private tours it was a complete game changer in my actual enjoyment levels of the experience. Unless you're an art historian, you're at mercy to audio-guides that makes you rustle around like mindless zombies or fact-checking from guidebooks. Nothing compares to well, an actual human. Usually one who is typically pretty excited to share with you centuries of art that they've professionally studied. Hence why going with a guide is always a good idea.
Since my parents-in-law were in town this past visit, my friend Annie, owner of Personalized Italy, arranged a French guide to take us through one of the art galleries in Rome. The beautiful Galleria Borghese ex-vacation home of the Pope and plays host to one of the best art collections in Rome. I'm pretty sure it's my favorite art gallery in Rome, along with the Capitoline Museums and the impressive gardens are one of the largest in town and popular with visitors.  
Through our guide I learned a lot, even about things outside of the Galleria Borghese that I  probably would have missed with an audioguide. For example, I had no idea that Michelangelo and Raphael hated one another over jealously over who did what in the Sistine Chapel. Michelangelo the broody typical artist, while Raphael was the "life of the party" who just wanted to have fun. Regarding his work, you can see Raphael's Entombment of Christ in the Borghese galleries. I can almost picture two rambunctious, and extremely talented blokes going to blows over these enormously prestigious art commissions. 
Most people visit Borghese because of Caravaggio and Bernini (for good reason) and going with someone who can take you into the depths of each artwork will make you appreciate each piece so much more. Other notable works which range from the 15th to the 18th centuries include Apollo and Daphne by Bernini, Boy With A Basket Of Fruit by Caravaggio, Sacred and Profane Love by Titian. 
I also like the fact that they limit the number of visitors. You aren't jostled through people and huge groups, and there is a limitation of only two hours to see it all which helps keep crowds in check. It's open every day but Monday, make sure you get there a half hour early. Check out these posts by friends ArtTrav and RomeWise who go more in-depth with art specifics. 
Galleria Borghese, Piazzale Scipione Borghese, 5, 00197 Roma. Open Tuesday -Sunday.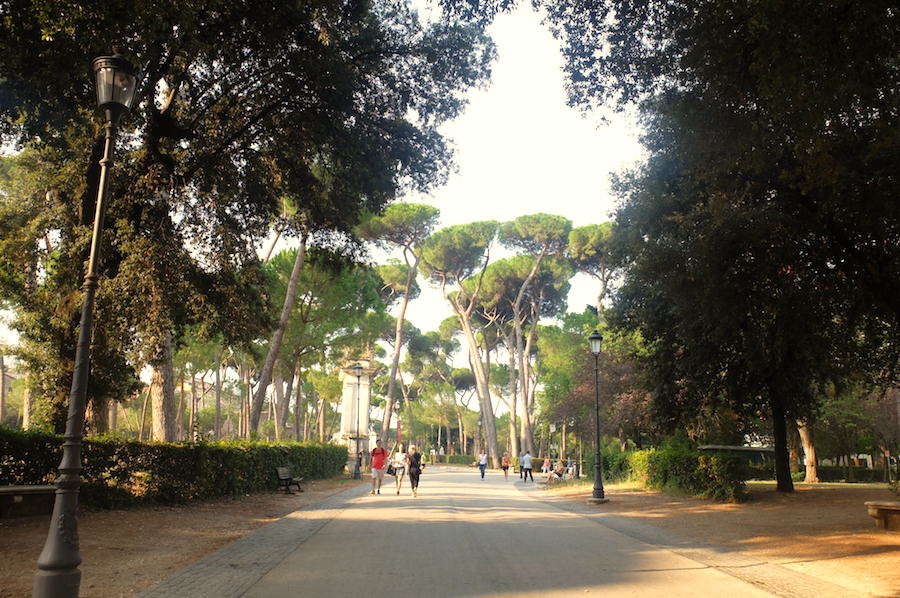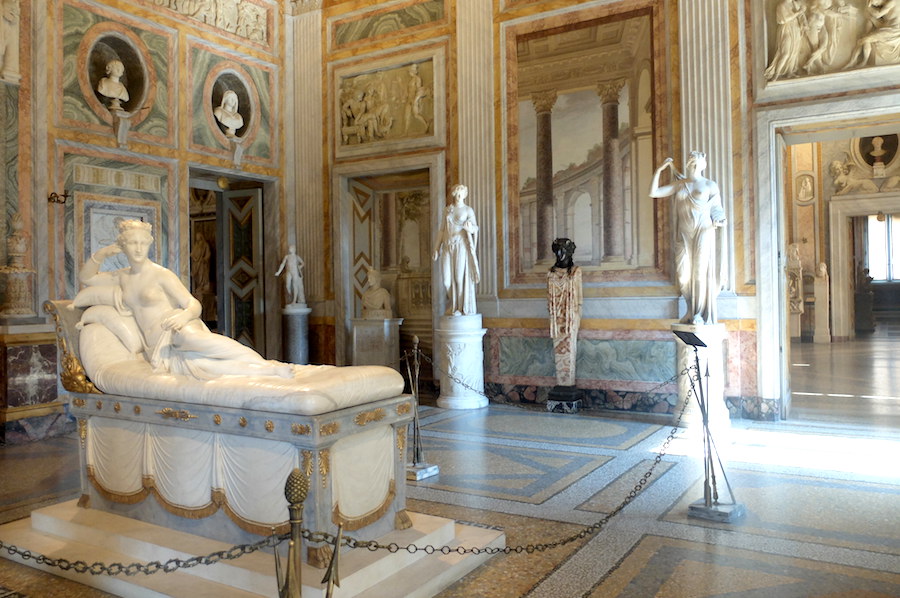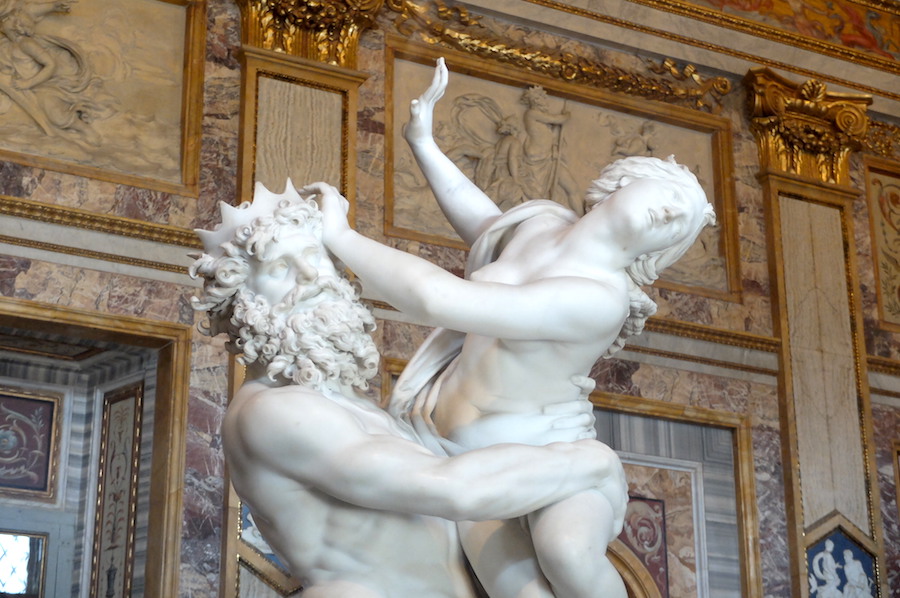 Eat Dinner With Locals
One experience that surprised me this trip was through the company Vizeat, a website dedicated to gourmet travelers looking to have a unique food-related activity in one of 110 countries around the world. It's for those who are looking to mingle with locals, a chance for them to make an extra buck by cooking for you or showing you how to cook and you get a memorable evening our of it, maybe a lifelong friend. Extremely easy to book, I found the website well done, with a review section so you can rate all of the different experiences.
In Rome I can see there are plenty, all at really affordable prices points, think 30-40€ and above. On one of my alone nights, I booked a "Learn how to make fettuccine" dinner class with a couple based in the Testaccio neighborhood. Andrea and Milvia are both Romans, but have lived all over the world, Milvia owning a restaurant in Mexico and Andrea a professor.
On top of their building, they had a wraparound terrace with a 360 degree view, with the Pyramid of Cestius perched proudly in the background, where we planned to enjoy our dinner. For those who don't know, Cestius is an ancient pyramid built as a tomb by the owner of the same name dating back to 18–12 BC near the Porta San Paolo, I still have yet to visit the pyramid but I want to. I felt completely comfortable in their presence as we rolled out dough and Milvia expertly showed me the proportions of each step. We hand cut fettuccine and also used a pasta cutting machine to see how both techniques worked. 
After we finished "Michelangeling" our pasta, Andrea set the table and we spent the few hours learning a bit about one another's lives while savoring the fruits of our labor. Figuratively, I followed them to their travels around the world as Milvia opened up her popular Italian restaurant. I learned about their daughter's blog and how they revel in their children's lives. At the end of it all Andrea walked me back towards Trastevere, stopping to show me interesting details about the neighborhood along the way. I was absolutely entranced.
I could not recommend an activity like this more, of course we had great synergy, but it was a chance to live in Testaccio even if just for an evening, I was allowed a window into another person's life. Andrea and Silvia were so incredibly generous with their time and advice, they shared with me that they participate with Vizeat because it allows travelers to come to them instead of the other way around. You can browse their experiences here.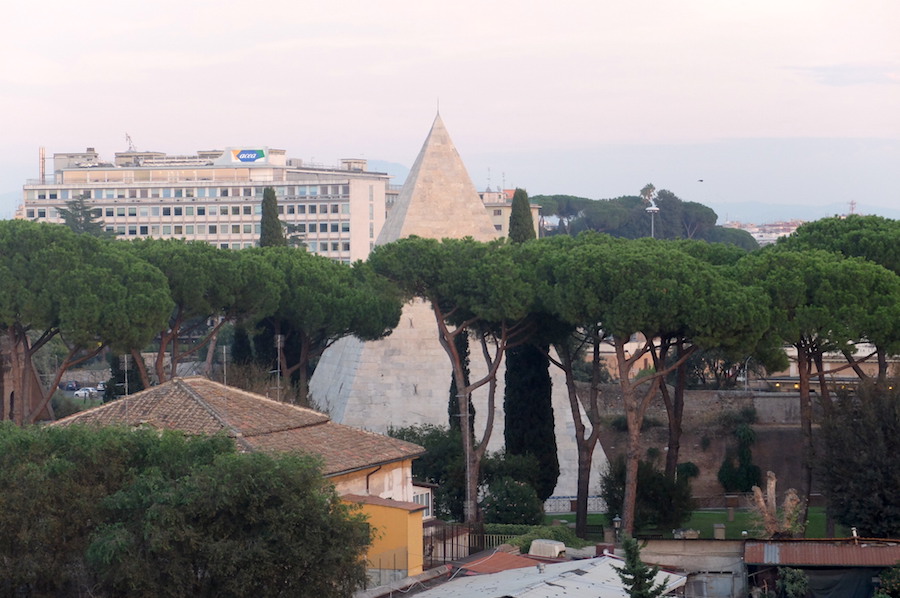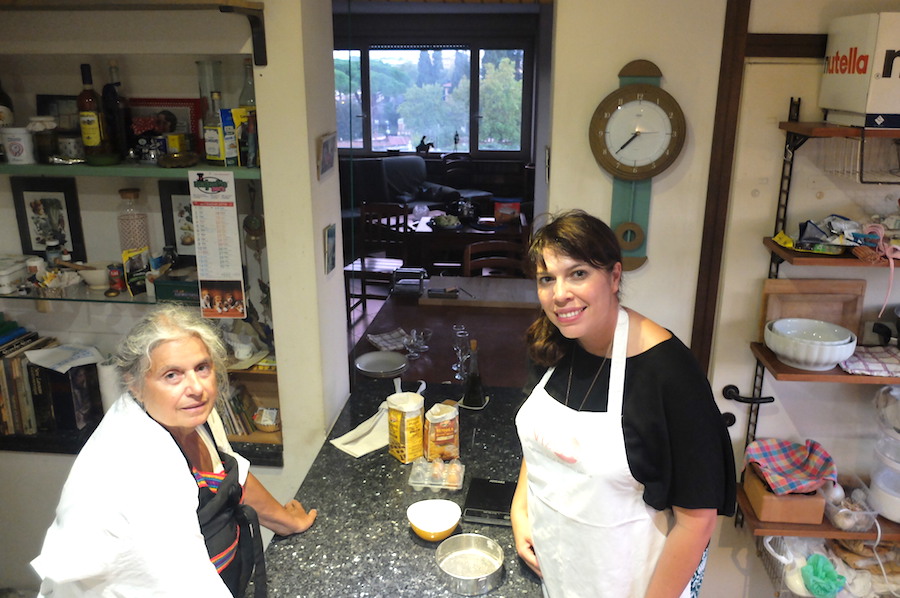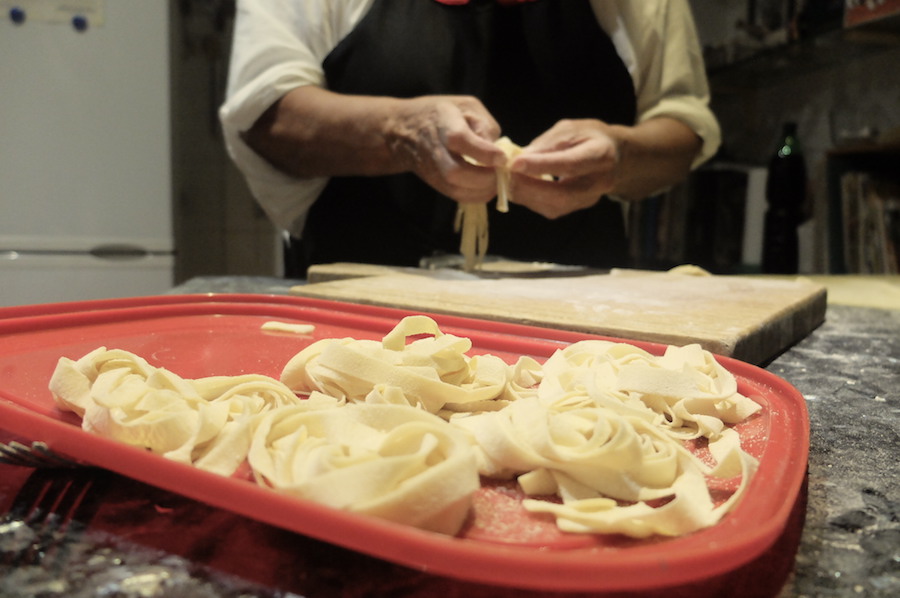 Hidden in Plain Sight: 
Earlier last year, we commissioned an article for Italy Magazine by a talented writer, Catherine Sabino, with the theme of "Secret Palaces in Rome." I quickly fell in love with her description of Palazzo Doria Pamphilij, an 18th century ornate home of Roman nobles (this is there private residence and collection), so perfectly preserved you almost can't believe that it's open to the public. When Nico and I visited, there were probably five other people wandering its corridors, I couldn't believe it consider its location on the popular Via del Corso, number 305, surrounded by tourists and high street shops. 
Beyond the majestic location of each room in the palazzo itself, inside you'll find yourself joined with works by Bronzino, Tiziano, Caravaggio, Tintoretto among others. The main attraction is the 17th century portrait of Pope Innocence X by Velázquez. It's as if he is staring directly into your soul. Prepare to be struck by lightning when entering the elaborate "Late Baroque style "Gallery of Mirrors" gallery designed by Gabriele Valvassori in 1730. While I typically hate audioguides, the one exception is this place. Prince Jonathan Doria Pamphilj, who I should note still lives there, narrates us so eloquently through his family's palace. He notes every intricate details and history of what each room was used for and visitors can even explore the private residence as well. 
Palazzo Dora Pamphilj, address: Via del Corso 305. If you're coming via the metro take Line A and get off at Piazza Barberini. Open 9am-7pm (last entry at 6pm). 12€ full price ticket, 8€ reduced. More info here.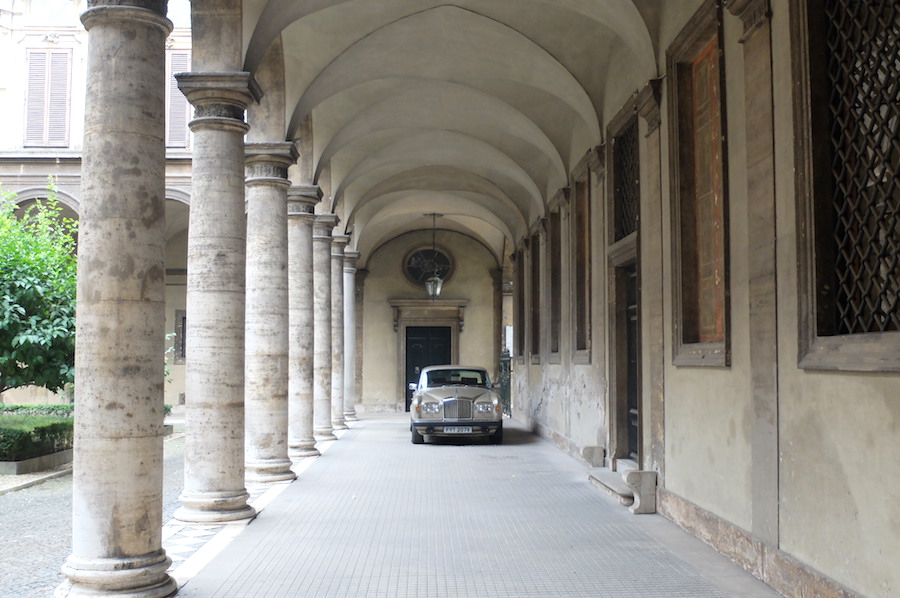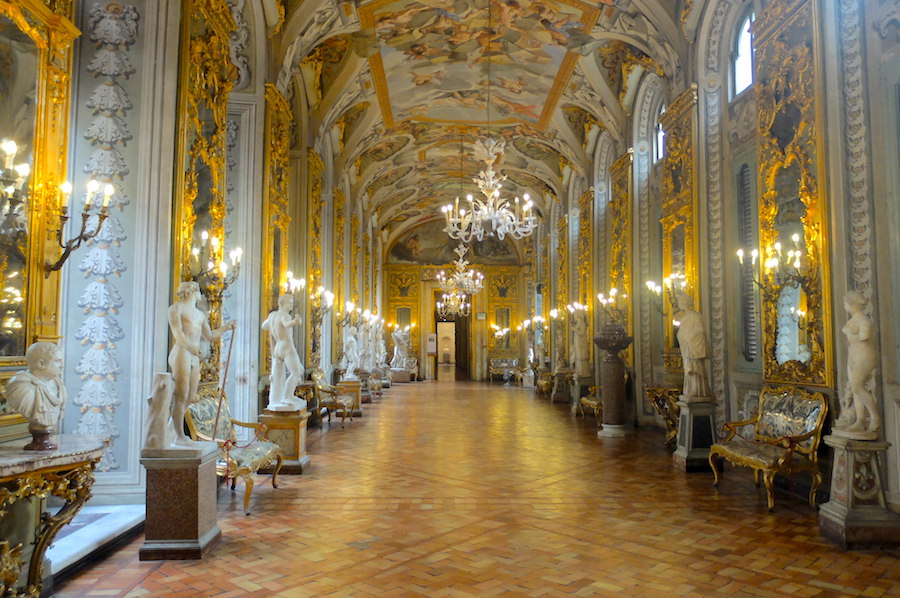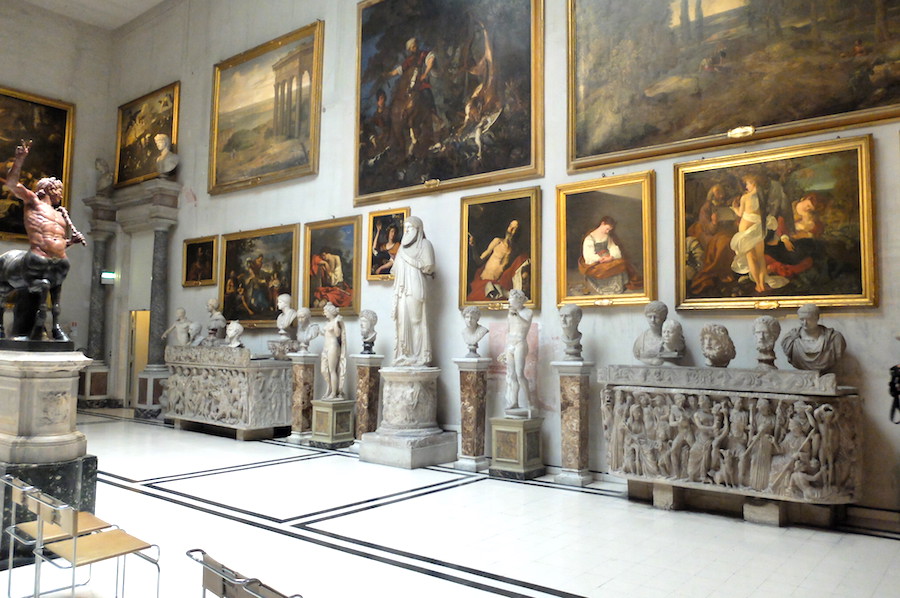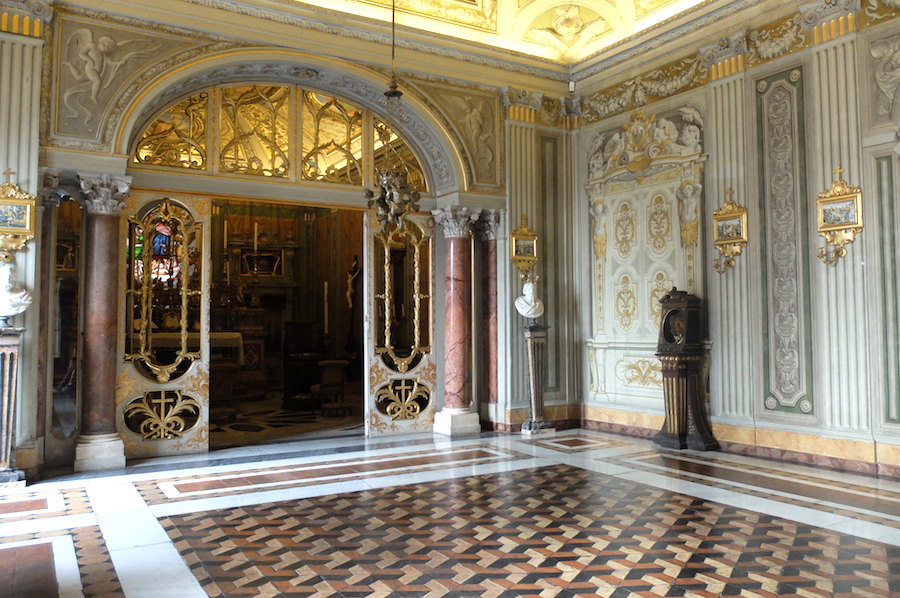 Stuffing Your Face Is The Right Thing To Do
My obsession for food hasn't never waned in the last ten years that I've been in Italy. It's all we talk about in Italy, from Nico's engineer colleagues to my friends when we have our girl's lunches, it's as normal as discussing your work in the states (and a hell of a lot more fun). Whether it be the most rustic of trattorias or something that requires me to make an effort with my outfit, I usually plan my days around food while traveling.
Being a non food-expert or experienced writer in the subject, I tend to follow many local food writers and bloggers who do all of the hard word for us. Katie Parla, Elisabeth Minchilli, Rachel Roddy, Eleanora Baldwin, Elizabeth Janus, Gina Trigali, Maria Pasquali, Natalie Kennedy, Gillian McGuire and not only. Here are a few notable stops during our last "eatathon" in Rome that really opened my eyes to what the eternal city has to offer. I already mentioned Pianostrada in another post but it's definitely worth adding to your (ever-growing list and stomach).
Litro. Yes this means you have to go to Monteverde and take a longish bus ride but folks, it is so worth it. Thanks to this blog post, I was more than motivated to try this small spot offering a great selection of natural wines (our particular Filagnotti was a bold mineral white that packed plenty of punch, they also offers light lunches). I wasn't disappointed with our meal and neither would you be. address: Via Fratelli Bonnet 5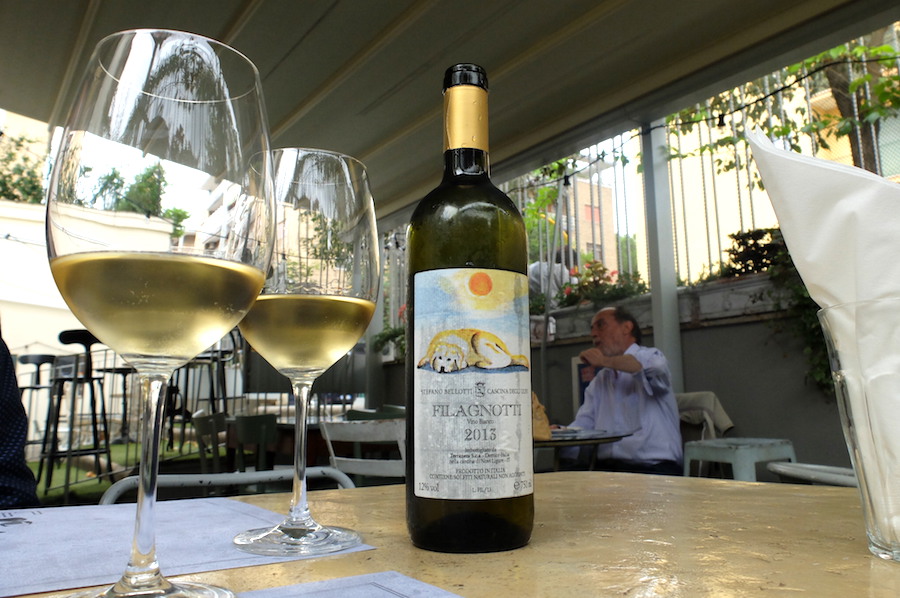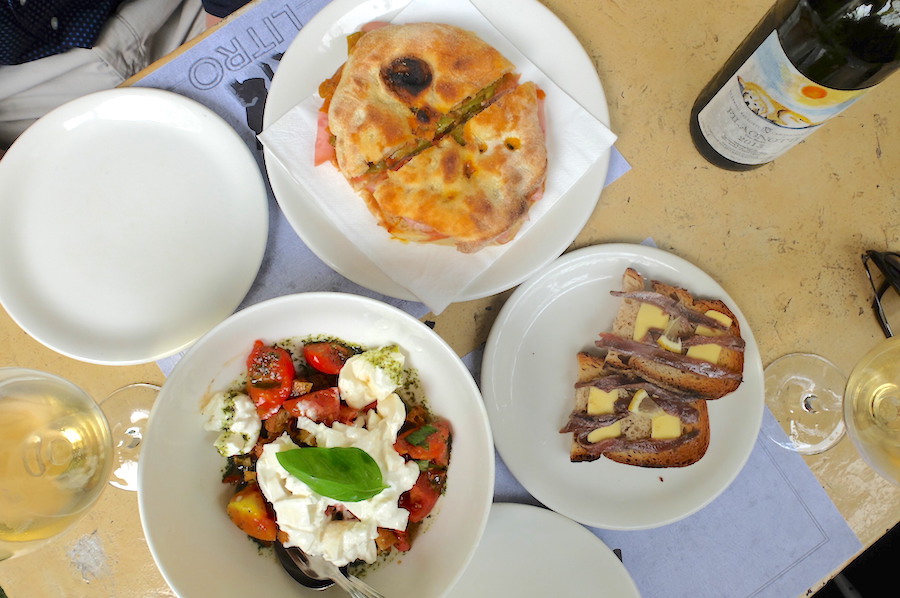 Da Danilo. Surly staff aside, this no-nonsense Roman trattoria is located close to the train station. A recommendation by my friend Linda of The Beehive and known for some kick-ass carbonara and fried anchovies. They also serve cacio e pepe (cheese and pepper pasta) out of a huge cheese wheel. address:  Via Petrarca, 13, 00185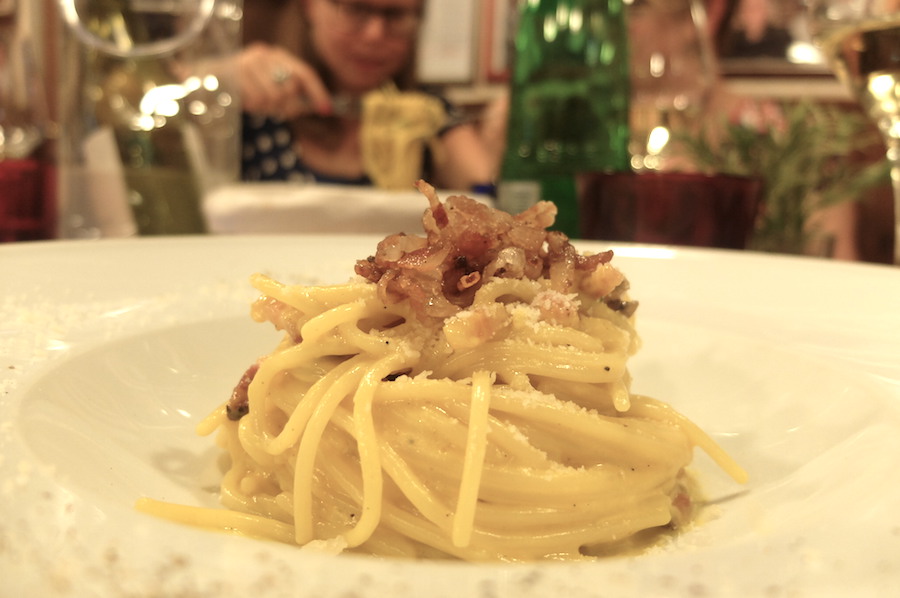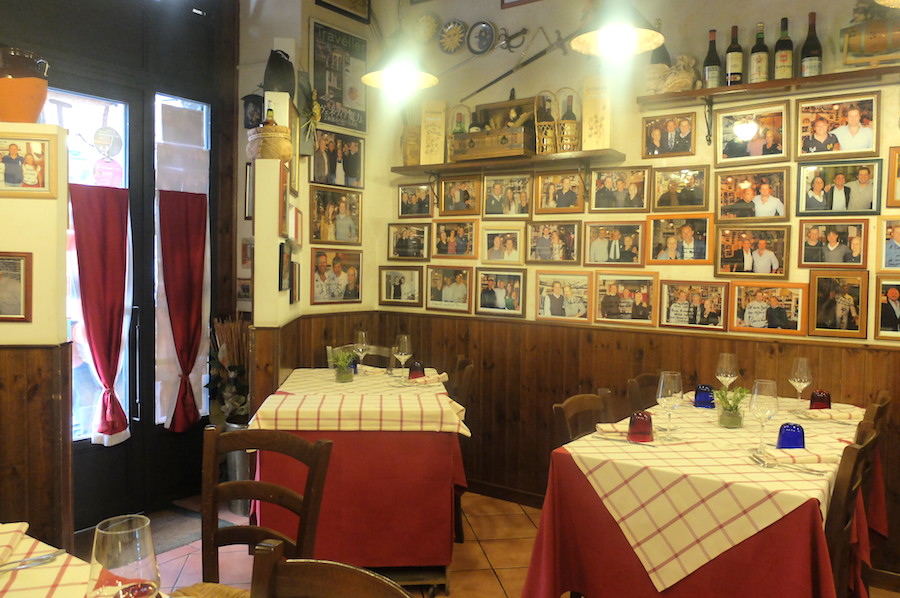 Flavio al Velavevodetto, an institution that I read about in Elizabeth Minchilli's blog, they serve up Roman cuisine in town locations, the one I tried was in Testaccio. Known for huge portions (one plate of tonarelli al cacio e pepe could easily feed three people), great prices and a fun, casual atmosphere. address: Via di Monte Testaccio, 97, 00153 Roma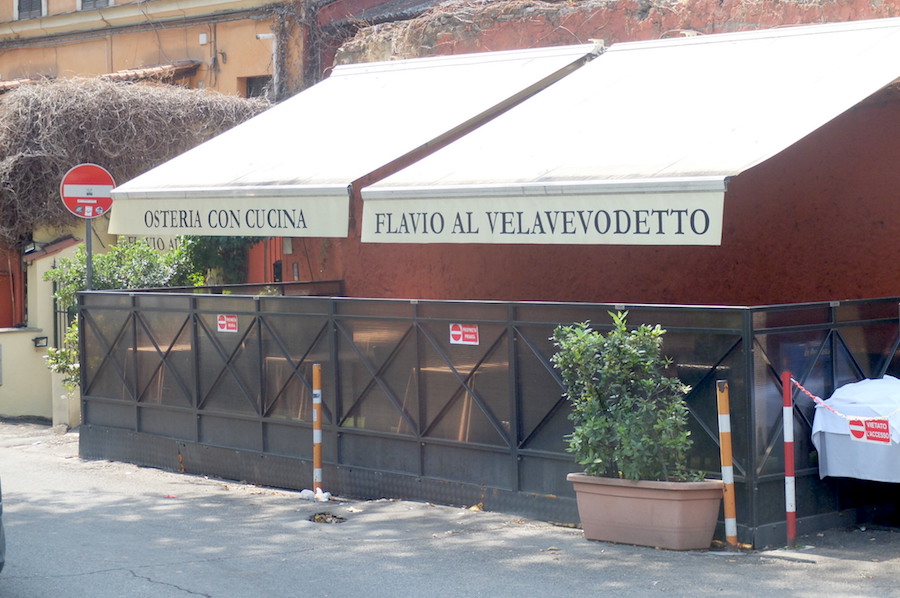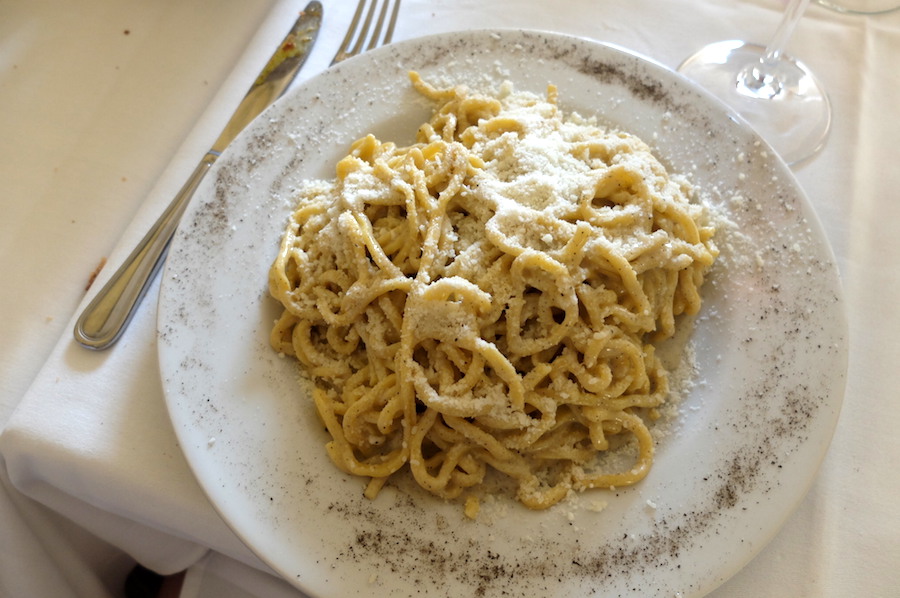 Retrobottega. I had a great girl's night out with my friends Sara, Livia and Natalie at this newer restaurant, already quite the reputation for more modern cuisine in a food lab the heart of the city. The unique setting means first comes, first serve, (keep in mind it's a small space so come early if you visit on the weekend) with an open kitchen and chalkboard menu. The menu changes frequently and features interesting combinations, even the desserts sound a bit like dinner. Expect to find things like sweet breads with pomegranate (amazing), freshly made tortelli in an exquisite broth, Pumpkin with cavolo nero and truffle, and the list goes on. address: Via della Stelletta, 4.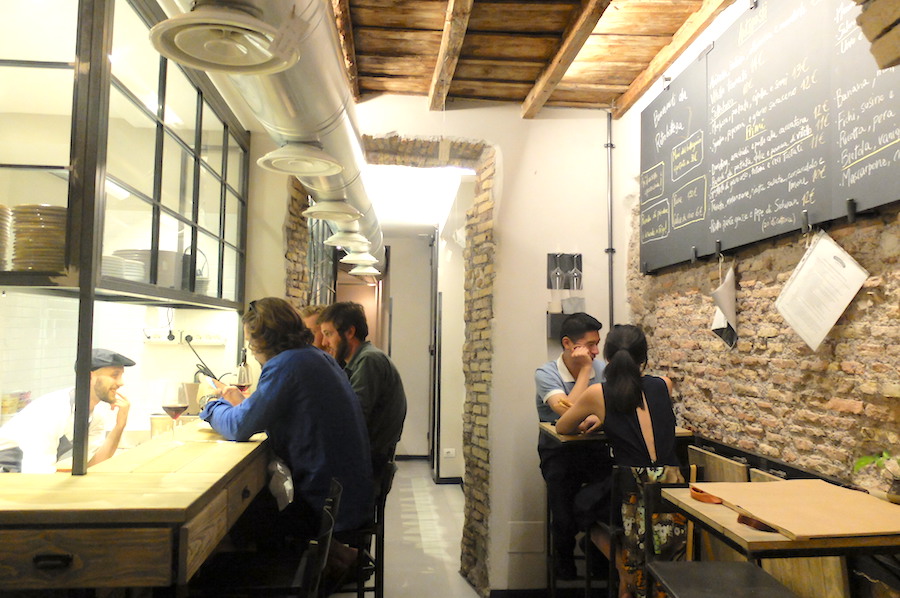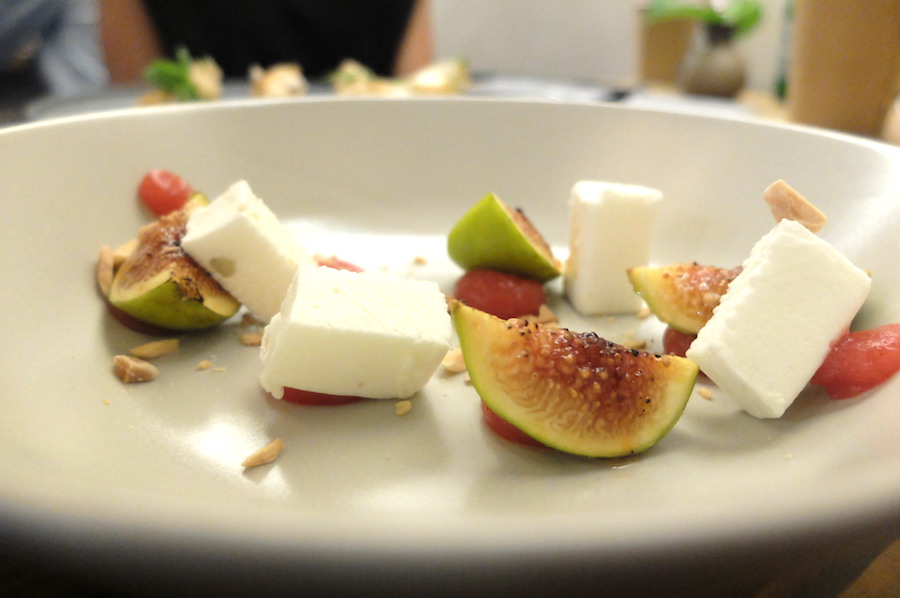 Coromandel. Oh my gosh, when you're just slightly hungover and the only cure is a big hearty brunch with the prettiest plates and bone-handled cutlery you've ever seen, Coromandel is heaven. Nothing at all typical for Rome but a foreigner's dream. Stacks of pancakes with fruit bulging between each layer, roasted potatoes served with pecorino cheese sauce, this is gluttony at it's best, and why not. address: Via di Monte Giordano, 60 (near piazza navona). Thanks Gillian!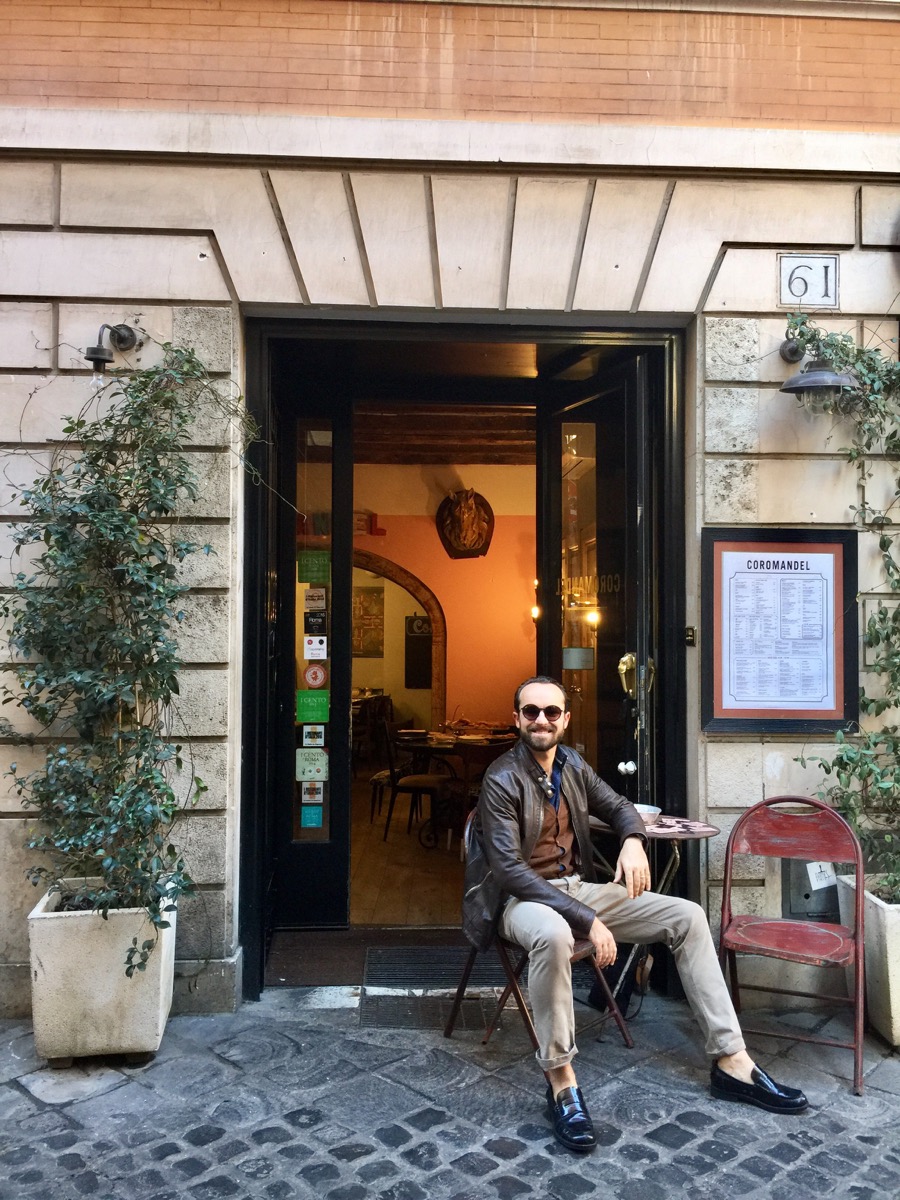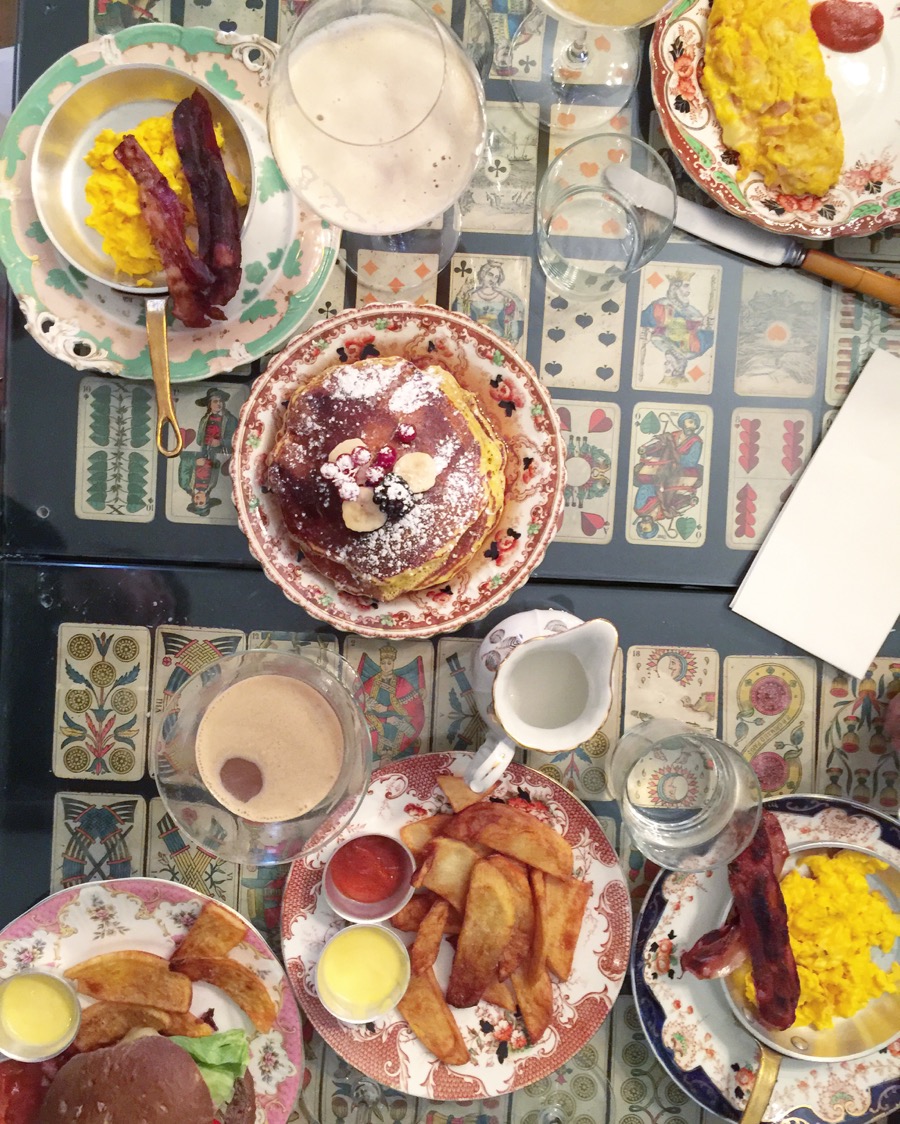 Armando's at The Pantheon. Whether it's taking your family out to a (nice) dinner or a romantic evening you're after, Armando's is golden. Old-school with wood panels in the dining room and white tablecloths with a celebrity or two who's passed through its doors. I'm surprised to find something like this in the historical center serving up authentic Roman cuisine. We had a memorable dinner hear, pasta with crunchy guanciale and offal-friendly fare. Reservations highly recommended. address: Salita dei Crescenzi, 31, 00186 Roma
*Disclaimer: I accepted a free scooter tours from Scooteromatours and Palazzo Borghese, Vizeat is part of a two-part sponsored post but everything stated on the blog is 100% my opinion.