Suck My (Vera) Wang. Possibly the best article title I've seen in a long time. It was so good, I almost coughed up the grapefruit radler I was drinking as I cackled my way through XOJane's Sarah's post about her traumatizing wedding dress shopping experience, seven months before her wedding.
And she was right.
Yes folks, everyone it seems has failed to tell me that this 'magical' part of getting married, saying 'yes to the dress' (I cringed when I wrote that) isn't all that it's cracked up to be. Or perhaps this was just me. After all. I am buying what could possibly be the most important dress of my life in a foreign country, where surely cultural differences rear their ugly ahead during moments like this. Right?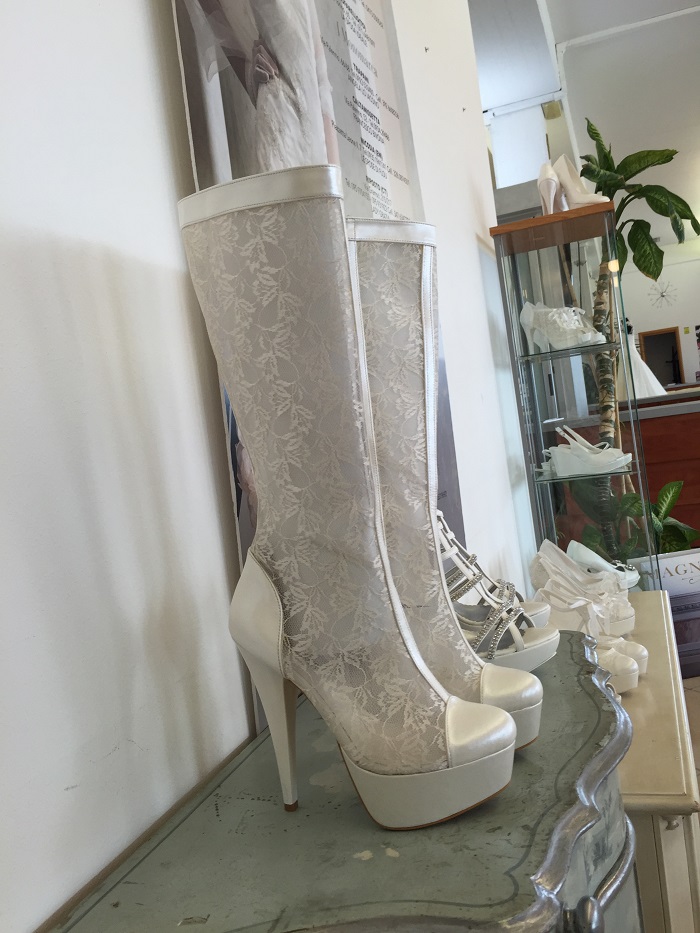 Wrong. As soon as I got home from an all-day shopping excursion with a good friend who I am honestly convinced in an actual saint for helping me throughout all this, I google 'wedding dress shopping sucks' and found gems of articles like this. The beauty of not feeling alone in this strange feeling of wedding dress disgust was almost exquisite, does that make me a bad person?
Too Tall For Tuscany? Throw In 'How To Give a Girl Body Issues 101'
Before you think I've entered a full-on 'woah is me rant (and you would be right) I should explain that I've been talking about getting married on this blog, a series titled '#MyTuscanWedding, an inside scoop at our wedding process, from proposals and where to do them in Florence – and sharing other's stories.
While I never was one of those girls who dreamt about her big day, thinking to waltz in a store, be covered in glitter and gushing compliments by store staff. Preferably with prosecco, what I wasn't expecting, was to be treated like a sort of annoying alien. My previous experience with anything 'wedding' related in Florence was to giggle at a place my friends and I referred to as the 'ugly wedding dress shop' in the center of town, everyone knew where it was.
Obviously I get appointments must be made, but at all of the locations that I visited, we definitely had to wait awhile by staff that looked less-than-happy to see us. Although, one of them did give us confetti (Italian almond candy), which was a nice gesture. The coffee-flavored ones were quite nice actually.
Then the 'drum roll please'.. dress talk. The first place I went in Florence, my good friend Coco joined the fun, I appreciate her German good sense and unconditional support. As we snacked on the free 'confetti' candy while waiting (an absurdly long time), I took a peek at a few dresses around the shop. Lots of lace, lots of crystals and beading, lots of…interesting patterns, I wish I would have sneaked a few photos.
The 'kind' lady helping me looked like she has no time to waste. Which was an accurate assessment because it is the height of wedding season and she had 'a lot to do,' as she gave us a disturbingly long once over, even for Italian standards. First impressions— they don't always mean everything right?
She asked me what I wanted and I uttered out an embarrassed laugh and admitted that I wasn't too sure, you know..something a bit more simple — vintage? After all its my first time right? Expected at least to crack a smile, that joke fell on deaf ears, she beckoned me to a small table with a wedding book full of dresses, as she disappeared like a ninja through one of the many curtains. I felt like we were in a legal 'peep show'.
Suddenly batwomen returned and barked 'ma allora?!' (and now?). I showed her the ones that I saved and there was an uncomfortable silence before she jetted back to the 'bat-cave.' At this point, Coco and I looked at one another with expressions saying 'for real?' is this how it is?
So comes the fun part, where as my impression is that when they don't have something 'in stock' to try on, instead of letting me know, she opted to bring out a few options she had decided would suit me. That's when the rodeo really started. 'Vai! Go into this room and take everything off, except for your underwear and heels.
I suppose if I ever considered another type of 'freelance' career, getting comfortable in this kind of gear is essential.
She came back with a dress that I didn't really get a good glance at and helped me put it on, which honestly didn't make me feel at all comfortable. Italy has been my home for many years now, I don't mind being naked in locker rooms or have strange body issues, quite frankly I've kind of gotten over that stage in life (or so I thought).
The dress is tight and the torture tightening commences. Why was it so damn heavy? My naive comments garnered annoyed looks. I had the feeling that I had enough material on to officially feel like my childhood bad-girl idol of Scarlett O'Hara from Gone With the Wind. Apparently those vintage 1940's frocks alla 'Great Gatsby' only look good on tiny girls from the well —1940's. Batwoman quickly informed me that my try-on samples were limited for tall Texans who have a short torso and long legs (the sample size is apparently quite small) but anyway, forza, let's do this!
It reminded me of teaching English in China, the end of the year all of the kids from our classrooms presented us with 'thank you books' written in their proud new vocabulary. 'You are the best teacher, we love you', all truly touching things that made us cry. Also, they decided to tell us what they thought we looked like physically, bizarre but ok, maybe its a cultural thing. One girl was presented with 'You are so nice but a little fat', or 'you are very pretty but too dark.' Mine was on the flattering side, but the drawing of me by one of the girls consisted of just a head, a bust and legs. And to be honest, they were pretty spot on. I get it, I have a short torso.
My dress choices were limited to barbie-esque, puffy skirts, lace everywhere and huge bows in strategic positions. I had the feeling that the dresses were wearing ME, instead of the other way around. Plus on that 'scrutiny stage' the elevated platform where you look in the full-length mirror while batwoman pricks and prods, adding as much lace as she can. This would have been perfect for the Mexican quinceañera I never had.
It wasn't all bad. I did find one I like which could have been a fun option to wear, but prices were also a limitation. Ideally I don't want to spend over 2,000 euros on my dress. As I stepped into much-more forgiving and happier clothes that I came in, batwoman told me that I needed to decided quick! The store closes in August for the month and they need time to order 'my size' and get it fixed, no pressure!
My second experience trying dresses on was an all-day affair (those appointments drag on!) at some bigger places in the Tuscan countryside. Since my friend Debora is also getting married in 2016, we made a few of them together. I was better prepared this time, strapless bra, more make-up, I had this covered. 
The first spot we visited was all-right, since they also make the dresses, they can play around with skirts and tops which is pretty convenient if you want something a bit more unique. Everyone was a bit too shiny and embezzled and I got another 'fun' education on the limitations of my lack-of-torso body. At least Debora was there to roll her eyes and make me feel nice.
The second store that we visited after lunch was pretty nice, I again met a no-nonsense woman (maybe it is the industry) who was offended that I didn't know exactly what I wanted, yet again. Most of the dresses in the 'dress book' were not available to try but she brought out a few options. The entire time, Debora muttered 'and this is what you call customer service? We just have to find the right shop Georgette.'
Bless her heart. I apparently grew 'a pair' in this shop because a bit more direct on what I liked, and didn't like. When I am faced with aggressive personalities, I tend to become shy and visibly wince which is so not my personality. She (batman #2) wasn't thrilled that I didn't agree with all of her wise wisdom and the dress I liked most was the one that Debora recommended I try, embracing the 'small torso' look that I was beginning to hate hearing. I bookmarked that dress as an option and asked for a few winterish options to put on top.
Tiny little wedding jackets that would be a great little accessories for November. Unfortunately I think my 'arm span' was a little too much for these samples. I looked like Michael Jackson or a Russian princess, tiny satin or fake-fur affairs that cost at least, 230 euros and up. Can't I just go to Zara? ;-). Then it was Debora's turn to try on dresses, except they didn't have basically anything she could try on either until October (her wedding is slated for May of next year). That was our cue to leave.
I can't leave out the wedding shop we spotted on the road on the way to lunch. The outside resembled a bit of a horror-shop with as many frills, dolls, angels, bomboniere a girl could (not) dream of and we had to see the pandora's box inside.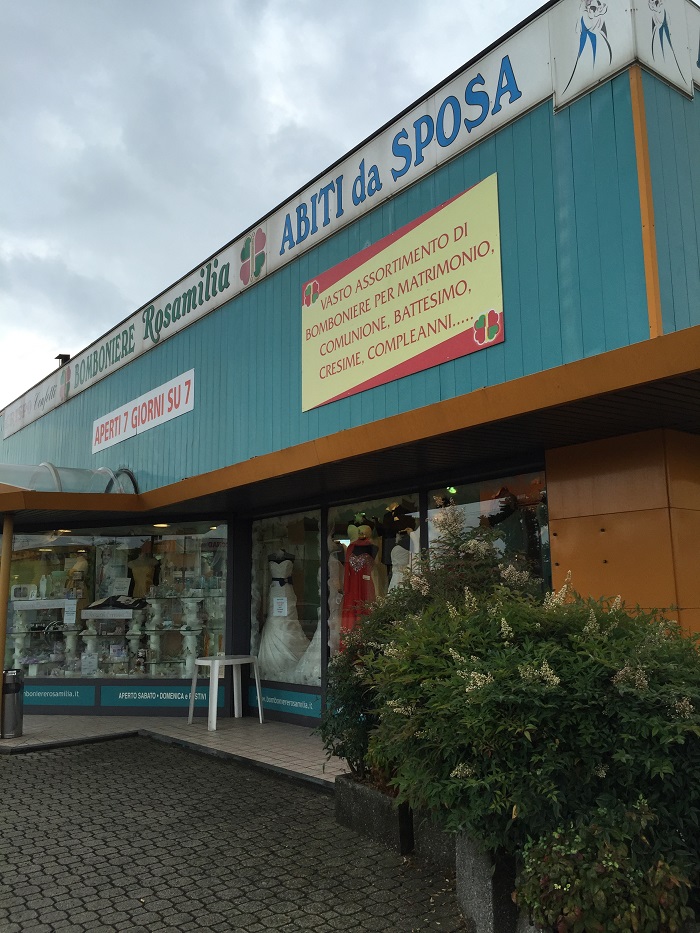 I won't go into the dirty details but every space in that shop was crammed with stuff. I wasn't sure where to look first and my eyes won't ever be the same again. You know those little ring-pillows that transport your wedding bands on the big day? Well here, they were something else. Lace, heart-shaped, beaded, it looked like a corner of the shop was throwing up with 1980s-90's wedding bliss, scratch that, the whole shop. I had no idea this stuff even existed nor was necessary. Plus plenty of that confetti, almond Italian wedding candy that almost broke my tooth once. I did love one shop (Winnie Coutour bridal collections) that we visited, the dresses were beautiful but they didn't have my size in the dress I wanted!!
There were a few wedding dresses in the back that were actually ok, but the men's suits were so shiny and patterned, the example 'wedding couple' photo featured a guy with a 1980's hair wave and the shiniest purple suit I've ever seen. Well purple is the color of Florence so… 
Buying Online: Pros & Cons
You might think, why not buy anything online, after all anything can be found  on eBay right? Well, it's articles like this that make me wonder if there is a little internet demon who secretly enjoys sending women dresses that look like a bird was hit by an 18-wheeler and then covered with fake diamonds.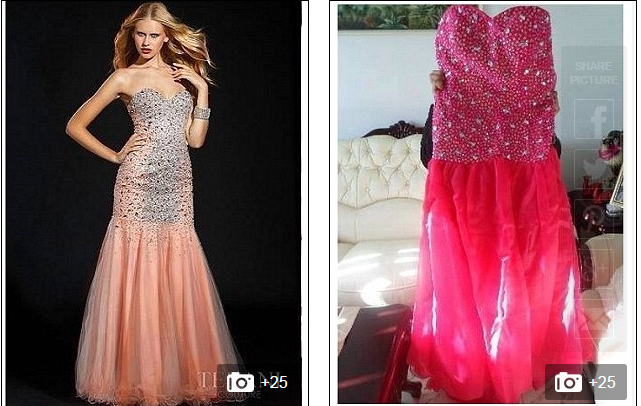 Saying that, last night a good friend of mine sent me a link to J Crew, quintessential American brand that apparently ships all over the world, dresses range from 300-2000$ per frock. They are quite pretty, I especially like the shorter versions but I am not I was to be quite this casual. Decisions Decisions. 
The dresses that I absolutely swoon over are those by Anna Campbell, native to Melbourne Australia, with a collection of stunning, vintage-inspired dresses. Not particularly traditional, but with plenty of character. They do ship world-wide but I am so nervous about doing that.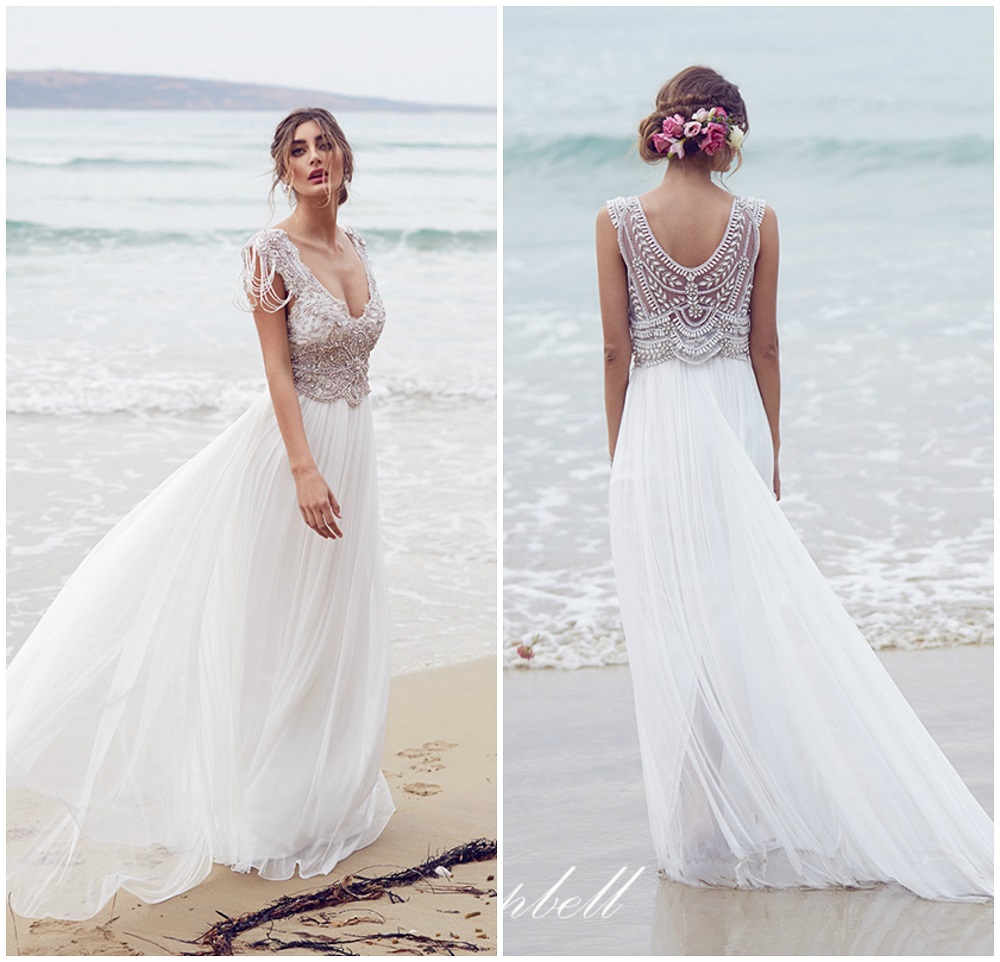 Dress Made-To-Order?
Another option could be getting a dress-maker to whip up my ideal creation. I have been told by online friends that this was a good option and they often spent less. I do know some atelier in Florence but they are really on the luxury side vs. affordable dress making for someone on an Italian salary.
I also have the added disadvantage that I do not have a lot of time, our date is set for late November and you need a lot of time for this, consultations, fittings, time is of the essence. I do plan on visiting some of the atelier in Florence as a blogger to see their work first-hand and cover it on the blog because I am fascinated, and If I could help someone else find their one-of-a-kind frock, great! If you are reading this and have any personal recommendations, let me know!
Tips For Trying on Wedding Dresses
I am no expert but from this brief entry into the world of weddings, dresses and frilly ring-pillows, I can offer a few tips based on  my own personal experiences. I suggest having a glass of franciacorta (Italian sparkling wine) before going, just one, to easy those nerves.
Don't schedule more than two appointments in one day, it is so exhausting trying on dress after dress and after two, I was so ready to go home and have a drink.
Wear the right undergarments, remember, someone will be seeing you in your undies as they help, stuff, torture you into a variety of dresses. Wear a strapless bra, your best underwear, a pair of low-heels and some shape-wear if you want to.
Do your hair and makeup (a little bit). I regretted not putting more effort into my hair etc, when I made these appointments. Since you ideally want to envision yourself on your special day, a fresh blow-dry will go a long way in making you feel in the mood to try on dresses.
Don't be scared to say what you don't like. I sometimes felt a little bullied in the wedding-dress shops, I get that these people have a ton more experience than me, but their tastes were so very different than anything I would have chosen. You don't want to make the same mistake I did, and waste time trying on dresses that fit their vision, not yours. However, I do think it is smart to try on a bunch of different styles.
Bring a friend who is not afraid to be a bitch. Ok, that was a little harsh but you need support and I know this is something you typically do with your mom but having someone help you voice your opinion when you are mostly naked with heels on is a huge plus. Someone who can snap a witty response when someone tells you have no torso. My friend Kate told me she actually found her dress when she was shopping all by herself. Sometimes to the phrase 'too many cooks in the kitchen' applies to this important choice as well.
This is YOUR day. So who gives a crap about anything else. When I was looking online at wedding dress tips so many articles recommended adhering to a dress code according to your guest list and venue otherwise you risk looking 'out of place.' In fact, one of the saleswomen asked where I planned to get married and insisted I be more formal to 'fit the place.' Really? I highly doubt anyone will/should judge you on your wedding day. Go with what you want, even if it is not the traditional white frock people expect.
Start Early! Apparently it was not ok that I waited until June for a November wedding.
Know Your Budget. I highly recommend having a pretty good idea of your budget. While in the USA the average money spent for a dress in 2014 was around 1,200$ in Italy, I have a feeling it is much more. The cheapest wedding dress I saw (and liked) was 1,800 euros.
Don't lose weight just to fit in a dress. Get the dress that fits you now since taking it in is easier than letting it out.
Pinterest is great, but also evil. You cannot find everything in the 'real world' (and especially abroad) that you see on those gorgeous wedding boards. Call the stores ahead to ask if they have a certain dress in stock.
Have fun. Please – if you can, have fun, I am the first person who needs this tip, seriously!
I know it was probably foolish of me to think that this would be easy, or more straightforward, or fun, but I guess I did. I am probably being a little dramatic after what was probably a pretty normal experience for potential brides but I promised during this wedding season to be brutally honest about any and all experiences. Debora, my wonderful friend (who also owns a kick-ass B&B in Florence btw) is being a huge help to plan our day and she deserves absolute  sainthood.
Lastly, throughout the day Nico, my fiance, was texting me to see how I was doing and telling me to have fun. I recounted my awkward interactions and he just hugged me, told me I would look amazing and to not worry. I could rock up in the joint wearing an H&M lace affair and that would be cool too. I knew there was a reason I was marrying this guy..
---
Dramatics aside. I would love to hear your experiences, advice, stories of buying a wedding dress abroad. Everything and anything!