I am pretty excited about this week's #LocalILove because he is a born and bred Florentine and someone who I have gotten to know better this past year. Federico is the manager at my favorite hotel/apartments to recommend people in Florence, Palazzo Befliore, which literally feels like stepping into the Renaissance, though a heck of a lot nicer :). Since we are practically neighbors, we have met up for a number of occasions or events around town, Federico and his team are really active in the local community, hosting events like last week's Creative people in Florence pop-up shop and event which was a lot of fun and allowed the public to meet some local artists. We even enjoyed an opera performance by Diana di Mauro. He has also introduced me to a number of local artisans in the oltrarno, we wandered the small studios of craftsman continuing noble and dying trades. Let's chat!
Name: Federico Bonechi
Nationality : Florentine – Italian
Profession: Palazzo Belfiore Manager since july 2013, before I was business consultant for 15 years
Favorite drink: red wine from chiantishire, as Lamole Nipozzano or Badia a Coltibuono or Rocca delle Macìe. But after second level of sommelier (I'll start the third level in a few days) I have started to appreciate the north Italy wine as pinto grigio, ribolla gialla. If I have to choose in this moment I prefer Rosato Centine di Castello Banfi and Vernaccia from Cusona 1933 from famiglia Guicciardini Strozzi.
Federico are you from Florence and is your whole family based here?
Yes I am born and raised in Florence and my whole family is based here. As you know, Florentine people are all very proud to be Florentine, normally we always say, "I am Florentine" and then of course I am also Italian ;-). Just to give a little insight into my origin, the grandfather of my grandfather came from Montefioralle, a little village close to Greve in Chianti, the heart of Chiantishire. Having your family nearby is very 'Italian', and I am very happy that this is the case for me as well.
This does not necessarily mean that you see each member of the family every other day  but you can be sure that most of them will be there if you are need them for any reason. Family is a milestone for my life, and inside this concept of 'family' I am not referring only to relatives, parents and brothers, but also friends in my life even if they live faraway from Florence.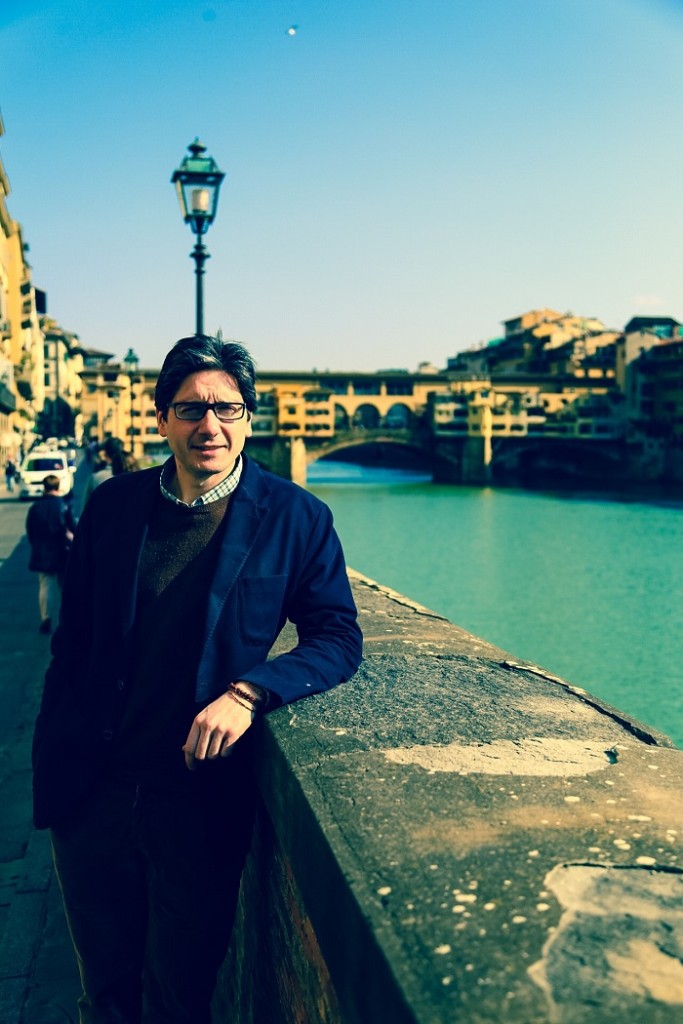 Have you ever lived anywhere else, or ever wanted to?
Many friends of mine have chosen to live in another place, sometimes to change their own perspectives or also to quite simply do something different. Sometimes for love. I have studied faraway from Florence, a few months once in England and once in Germany but I cannot say that I have lived anywhere else.
I like to live in Florence, and probably in few years I wouldn't mind leaving somewhere faraway, in Japan for example … nobody knows and it's fun to dream.
I have worked the past 15 years in an office, so at this moment every day for me is totally new life. I don't need to leave for a trip around the world because with this new job, the world comes to me, and at Palazzo Belfiore we meet people from all over the globe.
What are you up to in Florence? Work, daily life, passions?
I have been practicing karate from more 25 years, and it is not only a hobby but more of a lifestyle. As I mentioned before I change my entire career path almost 2 years ago – going from accounting to managing Palazzo Belfiore apartments in the oltrarno. Since I have done that, my free time has also totally changed. I have more time to go to concerts. I like jazz music. Or go for a tour in countryside to visit local farms and taste wine and good food.
The last but not the least, I cannot be a real Florentine if my heart isn't be purple or better VIOLA, the colour of our football team the FIORENTINA!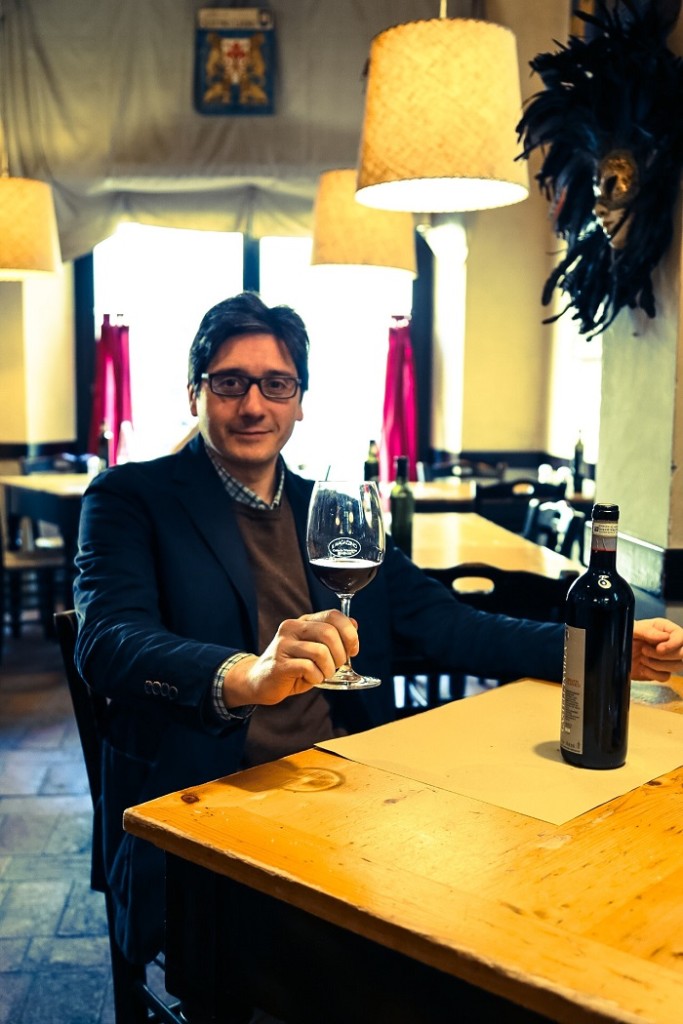 What annoys you about Florence as a local? Tell me the truth!
Florence is a wonderful city, but it is also very small. We basically live in a village, and yes, everybody know each other. Every time we meet new people, it is really likely that they already know the same people you have connected with. The connections in Florence are a little like Kevin Bacon's six degrees of separation, but limited to only two or three. This means that you can't do anything wrong on burn any bridges because everyone will know about it eventually.
Do you think life in Italy is for everyone? Why does it work for you?
I think it is easier to live in Italy for somebody who makes that choice for his/her life than for somebody who is born here. It's a choice after all. Sometimes when I read the points of view of foreigners it makes me laugh and realize how much we can get used to really impossible things, but we do! Italy and especially Florence is easy to live and love if you enjoy art, food, landscapes and mainly good weather … All these makes things easy ..
Managing Palazzo Belfiore makes my life very much linked to these above elements so my life is quite enjoyable at the moment but there are many aspects which make it hard to live in Italy but there is a time and a place for that chat.
I think if your life and work are somehow related to art, food and landscapes — the three of these help a lot in accepting what does not work perfectly in Italy.
Well said! What is it like managing a hotel day-to-day, you must meet a lot of people and hear a lot of stories. Care to share a few?
I meet so many nice people and I hear great stories, and most of them enrich my day, every single day.
People come to Florence for special occasions like anniversaries, birthdays or just because that was a dream for so many years. Or because they stayed here before and want to show to their families and friends, honeymoons or …
So in a way it is always a special occasion.
The other very nice part is to share with my guests what I know about Florence as a local, and the appreciation I get literally makes me excited for every new day.
It is always a mutual flow of stories and experiences which grows consistently.
And also I can say I really made new very good friendships since I have been managing Palazzo Belfiore.
I'd like to remember the Sottile family, Spring, Grant and Steve and I also think about all of the guests who stayed in the apartment with wheelchair access and really enjoyed it. Suncana and Francesca and a group of students, Paul, Valentina and Richard and finally Paul, Shannon and Anita as solo travelers. I miss them all!
Everyone has their own personal stories and I am very lucky because the guests are in holiday-mode so the feeling is very good and totally relaxing.
What advice would you give a newbie looking to move to Florence?
I would suggest to go on a trial before, come and stay for a 3/6 month period and live in town (my hint would be Oltrarno of course).
During this time try to visit the city as much as you can, discovering every area and see what you can get out of it. Be open to new experiences and try to learn the language.
If you find a place where you feel more like "home" give it yet another three to six months to make a new life in this area and then you will be ready to decide if Florence is your place to be.
The important thing is always to live as a local, try and make Italian friends, shop at the Mercato Sant'Ambrogio, pick a cafe and frequent it regularly.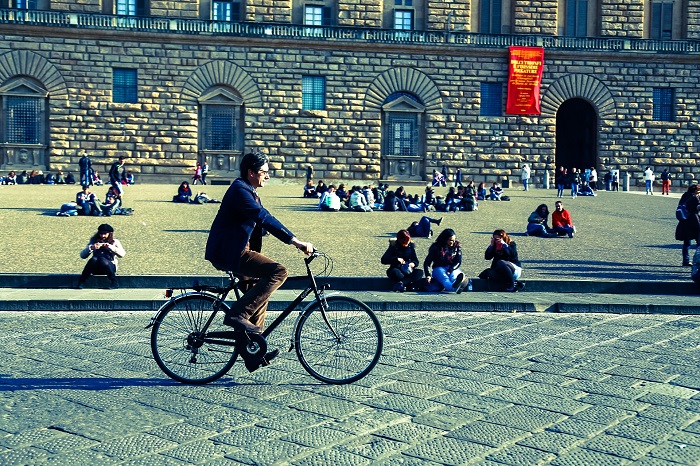 Three finds/places everyone should know about in Florence?
1. Forte Belvedere, walking along this old fort during summer and spring, you can also get an aperitivo here with a very special view and breathe in the fresh air with a view of the city.
2. The church of Santa Reparata under the Duomo and the "first" cathedral in Florence in Piazza del Limbo where they keep the flame of Colombina's Easter to start the fire of our annual "lo scoppio del carro"
3. Visit Palazzo Vecchio because this palazzo is grown up with the city and here it is possible to understand the stories about our Florentia and also have a great view from the "camminamento"
The last suggestion is to lost in Florence without guide and discover hide corner and … always look up! This year is the 150th anniversary of Firenze as the capital of Italy, don't miss the interesting events showcasing pictures and other memories.
I love these tips Federico! What's the weirdest thing you have seen/experienced in Italy?
Really I don't understand why the culture in Italy isn't as sponsored as it could be? It is incredible that France has a double amount of tourists than in Italy. Double!
What can you do here and nowhere else?
I can't think of something that could suit everyone, but I think that everybody should have more of an open mind and think not only in their 'field,' but think that everybody lives and works more or less in the same field. Here you can have a connection through the arts and work –  study and culture, money and happiness. One examples of this is a gallery of a friend of mine Leonardo in San Jacopo Show in Borgo san Jacopo where you can observe arts, fashion and just enjoy life.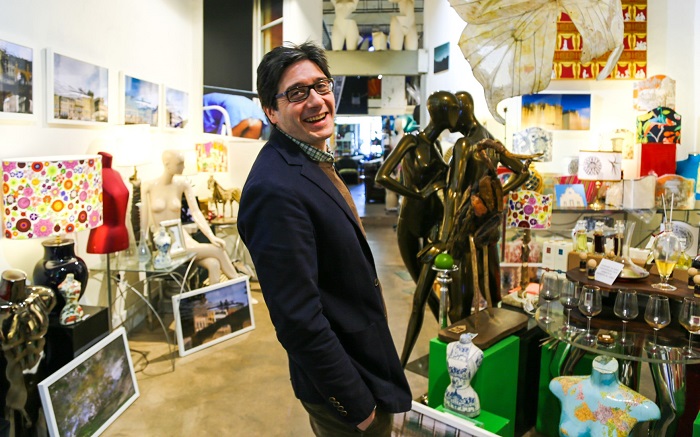 Italy is full of amazing food, what is your favorite dish and foodie hideaway?
The amazing of Italy and food is that you find so many different good dishes in different locations and different times of the year, so it is very difficult to say one and only favorite dish but I can list some from Florence, if you allow me.
Let me mention that Florence and Tuscan cuisine is renown as food 'for the poor' which means the best dishes are the ones made of simple, seasonal and non-expensive ingredients.
So my list is:
As per starter I would mention the Bruschetta al pomodoro with garlic.
As first course Ribollita is for sure the best soup for the winter as well as Panzanella is the best one for summer times (both are based on using stale bread). As a main course everybody would mention Bistecca so I would like to highlight Peposo and Trippa cooked any way you may imagine As sides, fried artichokes I think are the best, but not easy to find really good fried ones As desserts Schiacciata alla Fiorentina during Carnival time and Schiacciata con l'uva in September (the grape-harvesting period in Tuscany)
I love street food, and panino al lampredotto is very good with just a simple glass of wine. If you decide to eat one of these, when you order just stop for a second and look around. You will often find every sort of person standing in line that represents Italy. Lawyer and day-laborer, Doctor and model, tourist and Florentine. Lampredotto connects people.
The trattorias and Osterias in the oltrarno area are less touristy than others, but I have to say that there are a lot of very good restaurants, I cannot say which is the best.
The only one suggestion is for Amblè which is very very local and welcoming. Nice place and right price, it is hidden beyond Ponte Vecchio in a small piazza.
Many people say that Florentines can be quite 'cold', What would you like people to know about Florence and Florentines from your perspective?
Everybody says that and I do not agree with this mindset. Any guest who stays at Palazzo Belfiore enjoys the feeling of being at 'home' after a few days. The important thing is to behave like a local and not a tourist and try to stay in Florence at least 4/5 nights. Florentine people are only very Proud to be florentine and love to be appreciated for this. They will share their secrets when they understand you appreciate the city not as a tourist but from your heart. So the trick is – trust the Florentines and they will open up!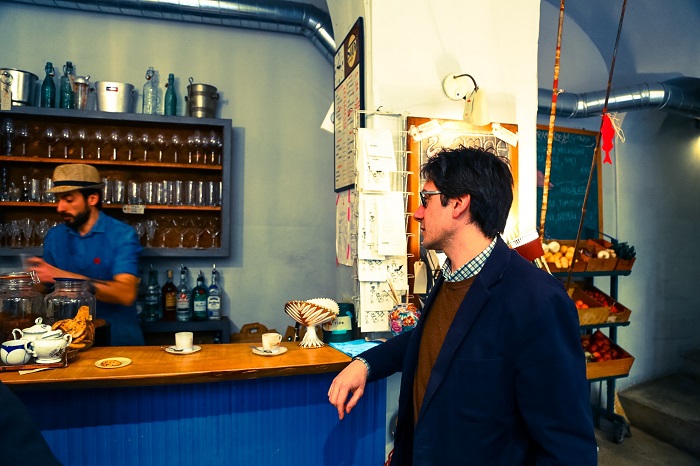 If you had to make up a tagline for the city of Florence according to Federico, what would it be?
Live It Local – this is the only way you can enjoy and experience our beloved city!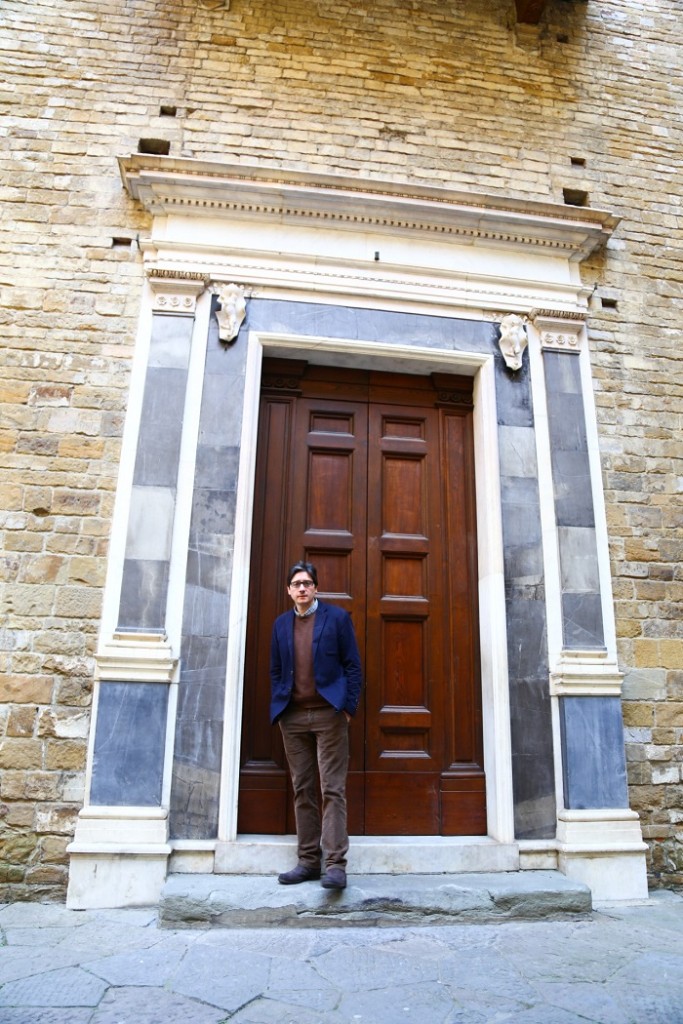 ---
Thank you so much Federico for sharing your local insight, it was a real pleasure for me to interview you and I certainly owe you coffee or glass of wine. Connect with Federico at Palazzo Belfiore, or on twitter.