"And they even took the kitchen sink", sounds like the beginning of a bad joke. Maybe one that one of my grandma used to tell at the kitchen table of my aunt's house, as we played trivial pursuit while sipping sweet tea (as you do in the south).
But the most interesting thing about this, is that in Italy, the disappearance of the kitchen sink wouldn't make anyone bat an eye.
Why? 
Well quite simply, many unfurnished apartment rentals often don't include the kitchen.
Don't get me wrong the pipes are all there and thank living god but often people move their kitchens to new rented or purchased accommodation as normally as you would enjoy torta colomba on Easter Sunday.
This means when looking for a place, the first obvious means of filtering options is to look out for vuoti (with no furniture, light fittings or even a fitted kitchen) semi-furnished parzialmente arredati  which normally includes the fitted kitchen and light fixtures, and lastly  completely furnished aka arredati.
This Wednesday, as part of my 'Ask an Expat' series, my fellow Italy blogger round-table member 'Englishman in Italy' Peter are both writing about renting in Italy, you have to read his hilarious (and very true) post here.
It's a common question I get on the blog, people moving abroad and seeking advice on renting a place. It can be tough, I know from personal experience. I found this article about renting an apartment (in general) that I think offers some sound advice for an additional read.
Also check out this post by friend Gina about her own personal search for a place in Florence and well, the actual 'places' she found, yikes! The scary shower/toilet/sink combo is a very real, and frightening truth, I've seen it myself and it isn't pretty. Also, one word to the wise is please do not find something on craigslist and then send money via wire, sight unseen. If someone is pressuring you to send them money and being a little vague with details, tell them Ma vai a cagare (they will get the hint). 
There are way too many scams out there which sadly only seems to be getting worse so try to see if someone in Florence can check out the place beforehand. Going with a reputable agency will help if you can't go to check out apartments yourself. Since there is a lot to go over, I figured I needed to categorize this post on the most importnt things you need to know while renting an apartment in Florence and Italy in general.
Location is Everything (sorta)
Obviously when factoring in renting an apartment, plenty of people ask me where should they look? What areas are safe and which aren't? I cannot stress enough that Florence, Italy is a safe city to live in, to study in, to eat pasta and drink wine in. For first timers to the city, it probably is a better idea to live in the historical center, or inside the inner 'ring' of the city, where the city walls were once located and then torn down in the 19th century. You can still see remnants of this wall by Borgo San Frediano, Beccaria and San Niccolo.
Personally, some of my favorite areas to live in are the oltrarno, or 'other side of the river' which is undergoing such an interesting transformation that makes living here a real gem. If you need further proof, just check out this recent article via The Guardian newspaper.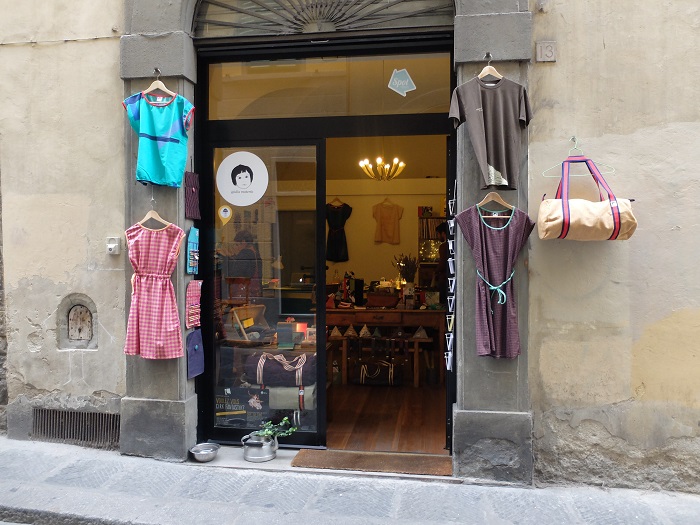 If you have a car, this can be a pain in the ass because parking in the center depends on what time of day you come in, the dubious ZTL. Nico has a car, and since we both have residency, he was able to get a permit to park his car in the center close to our house, winning! Not next to our house because naturally there are no spaces but we usually have no issues finding a spot pretty close to the Ponte Vecchio. Pretty impressive right?
The oltrarno can be extra annoying because the street directions often change, I am convinced the city planners are messing with all of our minds. There are even rumors now to make Ponte della Trinita pedestrian (great for tourists, horrible for oltrarno residents with cars) which means we will soon need a helicopter to arrive on this side of the river.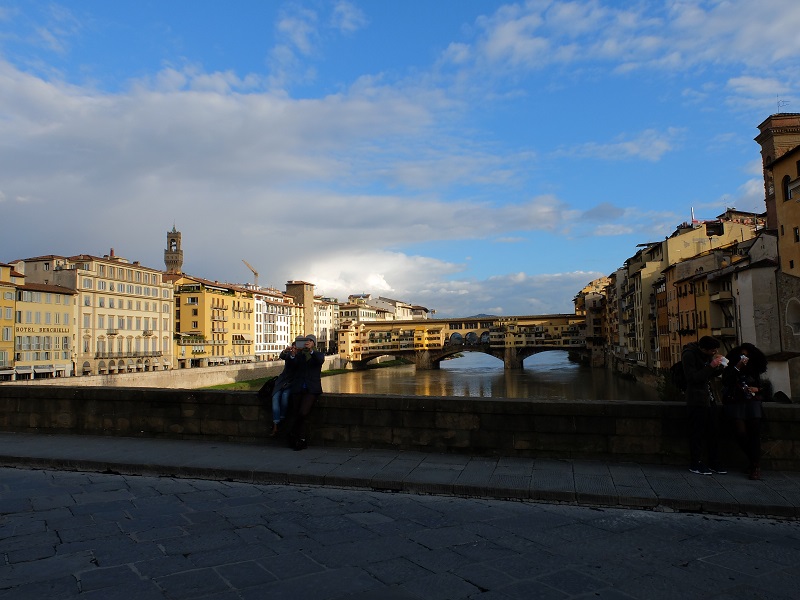 San Frediano which is next to the oltrarno is a wonderful place to live because you are still on the 'other side of the river' and close to the historical center but the area is more quiet than Santo Spirito and you would be close to piazza tasso (great geleteria & Aurora an open-air bar in the summer) plus an Esselunga supermarket located on via pisana. Also via camaldoli which is located here, which just opened up some cool new places like Black Springs independent Bookshop and Gnam.
Other areas that are nice include the Sant'Ambrogio which means you have access to their morning fruit and veg market and all of the wonderful foodie spots in that area. I also like Piazza Beccaria because while it is a little further out, the fact that it is so residential means you have peace and quite at night and they have some cool shops and a Coop supermarket. San Marco is also a nice area, especially near via san gallo and going towards Piazza Liberta, very residential and quiet but still fairly close to everything.
Personally I actually like Santa Maria Novella and some areas around the train station, but like any city, some streets can be a little busier at night in this area so it could be noisier.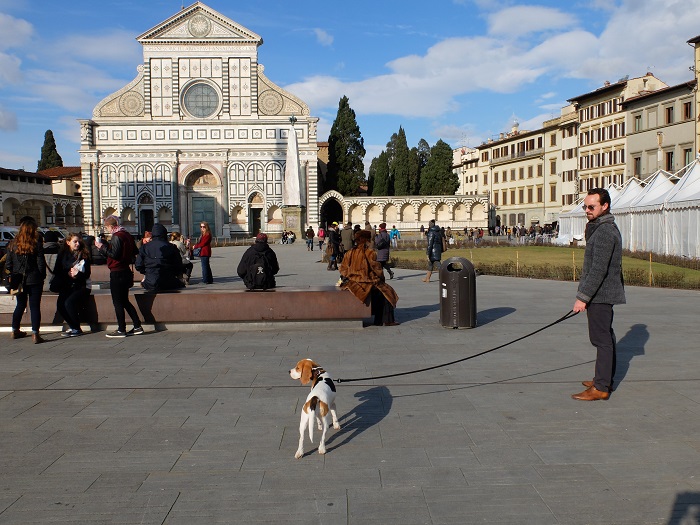 Living further out is great because rents are often less but you may find yourself up close and personal with ATAF which is awesome when things are good but when there is a strike/accident/or it rains? If you bike regularly, you can expand the zones you are looking at. Campo di marte, cure, statuto and gavinana are all areas that are popular with Italians and can be reached by bike, bus or car.
Lastly for more advice about neighborghoods in Florence, read this article by Lourdes Flores via Visit Florence, very in-depth on what to expect. 
Agencies: Good Idea or Bad?
Renting an apartment can be a challenge anywhere. In the USA they demand credit checks, a nice large deposit and your first-born (kidding – well only sort of), while in Italy it can often be more casual, but a bit more daunting if you do not speak Italian. Many people might opt to go for an Agenzia to help find a place, which I could see being a valid option if you don't speak the language or are looking for something very specific. You can see a list of options via Studentsville, The Florentine, or Windows on Italy. Looking to rent only a room? Then check out the site EasyStanza, which I have used in the past. It's a paid service, but I found it to be useful.
I did use an agency when I studied abroad in Florence and it was an ok, not great, experience. I have had friends who have had positive experiences so I wouldn't tell people to never go with them, I just think it depends on your personal situation.
My experience is that often they just hand you a list of places, which you have to arrange and see yourself with the landlord (or they might call ahead for you) and they will take care of the contract and you get to pay them one month's fee or 10% of the entire rent. I have often tried to help friends in the past deal with agencies, especially with tricky situations like when the agency asks for a renewal fee which personally I don't agree with. But on the other hand, you can work with your agent to get a lesser price for a rental, for example if you plan to stay for sometime, the landlord might agree to reduce the initial price in favor of a short-term stay.
I mean the one-off fee is fine in order to see the list of properties and create the rental contract, but if you renew a year or two later, wouldn't it make more sense to deal directly with the landlord? After having an agent scream in my ear for a good five minutes when I just asked  dare ask why this renewal price was so high, he finally agreed to lower the price of the renewal, ugh. In any case, it just pays to ask a friend or advice from a seasoned local.
If you choose to look for something without an agency, you have a few options.
The best is to ask a friend who knows someone renting a place, this is the easiest route. Also you can walk around the center to see 'Affittasi' signs with a short description and phone number to call and see the place. Of course you can search online, there are the Italian websites like Subito, Kijiji and Bakeca, which you can filter to show only 'privato' options.
Often the pictures are so horrible, it may deter you from looking at the places but many times, the places are actually better in person than the photos as crazy as it might sound. I have seen places with dirty beds, dishes in the sink, and wanted to write the person to say, really? Obviously a normal person would put their 'best foot forward' and a nice, well-lit photo of their apartment up, but alas, it is often not the case.
Landlords: How Close is [Too] Close
Always a fun topic with my friends and I, the landlord and renter relationship. I rent an apartment in the center of Florence and my landlord lives a block and a half away, and we have a wonderful relationship. I actually taught her kids English many year's ago and she is a smart, quick-witted woman.
Most of my friends who rent have had good experiences, with landlords even bringing them presents, inviting them for dinner, it can be a relationship that lasts far longer than the rental contract. Nico rented a place in Bagno a Ripoli for many years before we moved in together last year and his landlord loved him, maybe a little too much, I think they cried when he left. Plus his neighbor used to leave him cake, which makes me supremely jealous.
The bad experiences are usually a bit quicker, and painful. For example, a friend of mine who moved to Florence three year's ago rented a small studio apartment from a guy that seemed fairly normal. That was until he started to drop by unannounced and let himself in with his master-key.
Obviously when you rent a place, you expect that for maintenance reasons or anything else, advance notice is (and should) be required, a phone call, an email perhaps? Nope my poor friend was in the living room of her apartment in nothing but a towel as her landlord proceeded to try to show the place to potential buyers. I think I would have gone mental. Or another time when my friend called to report a case of mold after the roof started leaking, and the woman told her to call the agency, and the agency said to call the landlord, needless to say, that mold is still there. The stories can be endless.
Contracts: What You Need to Know
I hate talking about anything slightly bureaucratic but as someone living in Italy and choosing to write about it, I feel it my duty to approach boring but important topics like visa renewals and rental contracts. In Italy, it can be confusing to know your rights. Landlords can be wary in Italy because it can really hard to kick out a tenant who isn't paying but that is a story for another day.  I highly recommend reading this article by Wanted In Rome which really details how contracts work in Italy.
Which is why it certainly is in your best interest to have a contract when renting an apartment. It is quite easy to find a place without a contract but honestly, in 2015, why would you? This would guarantee you little to no rights, plus it's illegal. I've had friends who have done this who didn't even get their deposit back or were made to feel like a 'guest' in their own home. There are also temporary one-year or short-term contracts which work a little differently.
Contract = rights
That being said, what's out there? I am not expert but I will try my best. The most typical type of contract is the contratto di libero mercato, or free market contracts.  This normally lasts for a total of four years with an automatic renewal of another four, the tenant and landlord agree on the conditions together (things like who fixes the boiler or replaces appliances etc). You can also residency at your apartment with the type of contracts, which is important.
Make sure to ask if there is a condominio fee (building maintenance fee for the cleaning of the stairs) and ask if you have to pay for it. Also while it may sounds like forever, when it comes to vacating the apartment you normally need to provide six-months advance notice (written). On the other hand your landlord must also give you at least six-months notice if they wish to take back the apartment, and you get the first option to buy if they plan to sell.
When in doubt, send a registered letter or raccomandata (with pretty much anything in Italy) 
There is also something called a convention contract or contratto convenzionati which contains pre-determined conditions. This lasts three years with a two-year option for renewal. And speaking of rental deposits, the norm is anything up to three months rent + the first month which should be returned with interest within two months of the lease's termination (of course after damages are factored).
Just like you would anywhere else, take photos of the apartment and write down any damages that already are there to then sign and send to your landlord to protect yourself later. How you pay is up to you, I direct deposit to my landlord because working as a freelancer from home, my rent is tax-deductible (to some degree). The contract has to be registered with the local government which every landlord knows.
Useful Questions
Lastly, some questions you want to ask when you looking for a place include:
1. Are utilities included in the rent? Often only the case for short-term rentals or if you are renting only a room in an apartment.
2. Is there a washing machine and oven? And does the kitchen have everything? Often missing from rentals in the historical center but so, so very important. Someone once tried to rent me an office and said 'you're American, you don't need to cook' when I complained about the lack of a kitchen, no joke! Also you need to know what the kitchen comes with (pots, pans, utensils). Don't expect a dryer because most people don't use them here, instead they often hang their laundry outside, or in the house. Some apartments have washer/dryer combos.
3. Can I bring my dog (or cat)? Like anywhere, every landlord has different rules regarding pets.
4. What floor (piano) is the apartment on? Sounds straightforward but remember that an apartment on the third floor is like the 4th floor to Americans. If it's on a high-level, ask if there is a (working) elevator so you don't kill yourself every-time you get groceries.
Lastly for short stays in Florence, take a look at Airbnb, Homeaway, Flipkey and VRBO, which have some good options.
---
Now I want to hear from you? What is your own experiences renting in Italy and what should people know before signing that contract? This is such an important topic so I really value any and all comments!