I know I could write all day long about all the different things there are to do in Florence, but what about its close but not always well-known neighbor, Bagno a Ripoli? With Etruscan roots dating back to 59 .c., during Roman rule it was an important commercial crossroads and many noble families held land in this area.
The unassuming, rather quiet neighbor to Florence, well those are the ones you always have to watch out for, right?
Personally, I know the area well because Nico used to live there, and I lived close by too but honestly besides the odd restaurant outing and a few hikes, there was a lot I could learn about this panoramic, hilly area with so many castles, villas and churches so close to the center of town. It also is home to high-quality agriculture producing olive oil and various products recognized by the Slow Food movement.
Also plenty of expats call this area home for close access to the International school and I was able to go there and visit a little more in-depth thanks to a special tour organized by a new web portal, eChianti, aimed at promoting the region that is only twenty minutes from Florence.
Travel in Time | Bagno a Ripolo's Stunning Churches
First stop on our tour was the Antico Convento dell'Incontro, located over 500 feet above sea level with a view over the Tuscan hills. Because you can imagine that the Medici family had their hands in everything, this entire area was gifted to Franciscan Friar Leonardo da Porto Maurizio by Cosimo III de' Medici, part of the reason was to bring a more piety track to the Florentine people.
Originally an ancient Lombard fort, the church itself was finished in 1717, a place where its famous founder was able to meet and became a point of reference for the rural community. I found it quite fascinating that the word 'Incontro' which means 'meet' also refers to the myth that it was on this hill that San Francesco and San Domenico met each other, there is no factual evidence to this claim (but it is still kind of cool).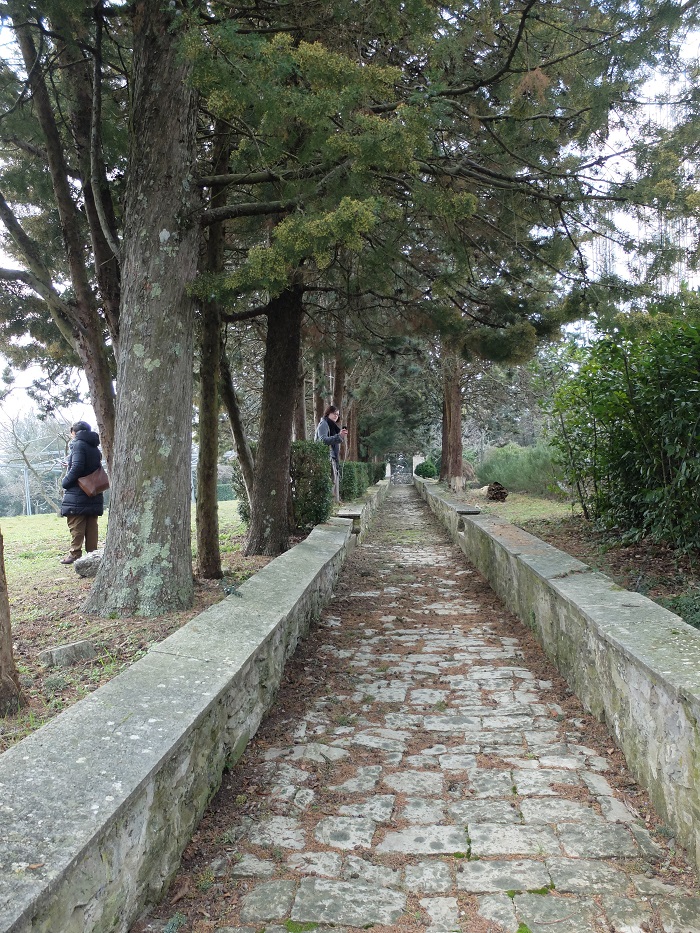 This place has been more than loved, despite having been shelled by more than 10,000 shots by both German and English troops during WWII, the convent itself has been renovated and is quite beautiful. Due to the strict nature of Leonardo's tight ship, the friar's cells were quite small and very bare. I definitely would have felt claustrophobic after about an hour.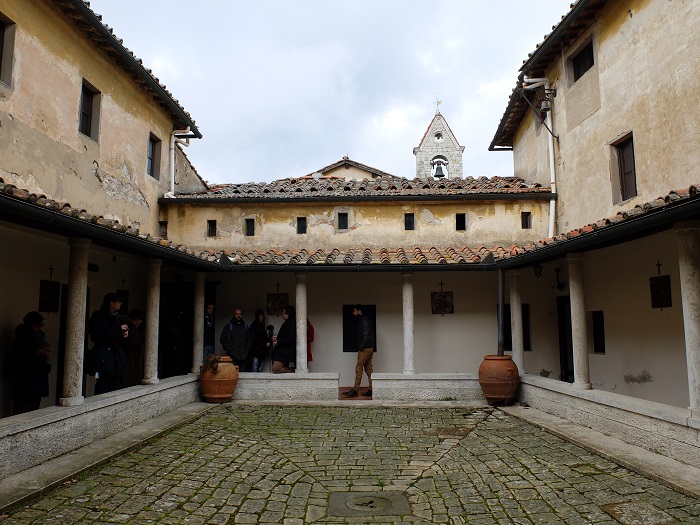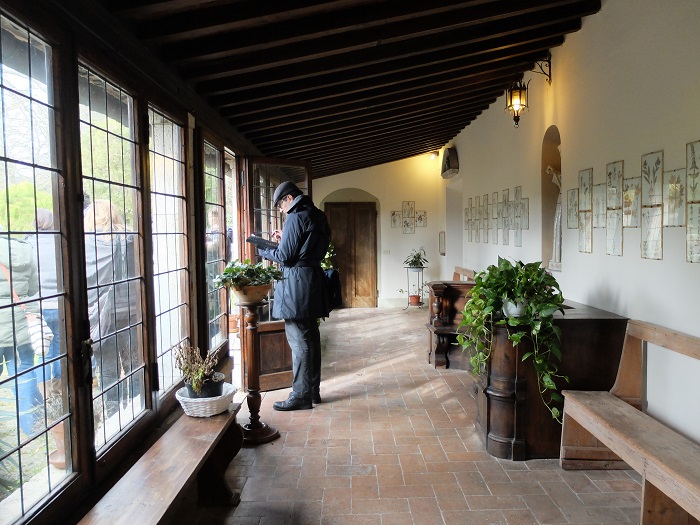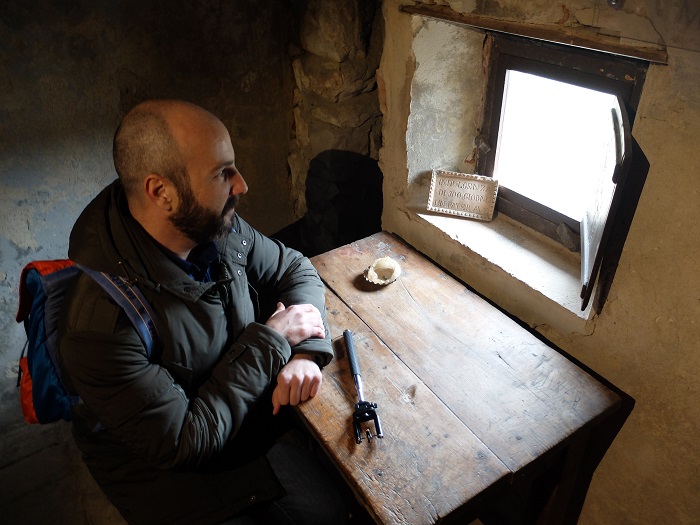 Now the convent is available for events and weddings, and well worth a visit if you happen to be in the area. Look for the seven paintings featuring Saint Leonardo in life or after death.
After we headed to Pieve di San Donnino a Villamagna, a stone parish founded in the 8th century. It is well known for some famous artworks which I found truly stunning, besides the general beautiful simplicity of the stone church itself.  Don't miss the panels painted by Mariotto di Nardo in 1395 the scenes featuring the Virgin Mary and the Twelve Saints. You will also see two others featuring the patron of the church, San Donnino itself. Unfortunately (and this is often a problem with these small places) this church is only open for church masses but I would try calling if you would like to visit.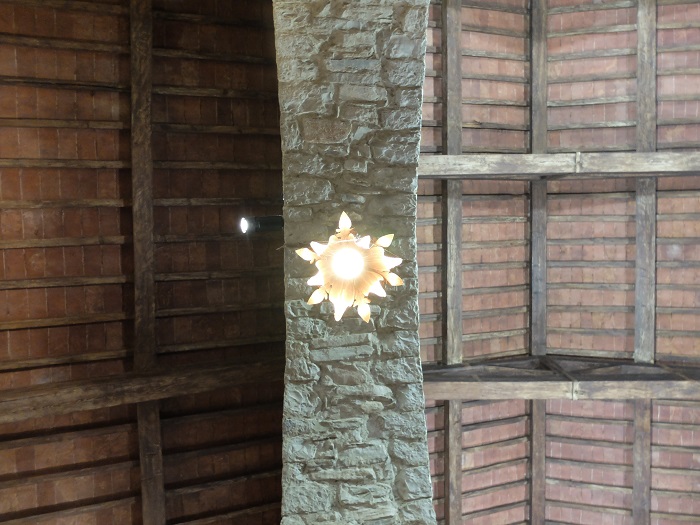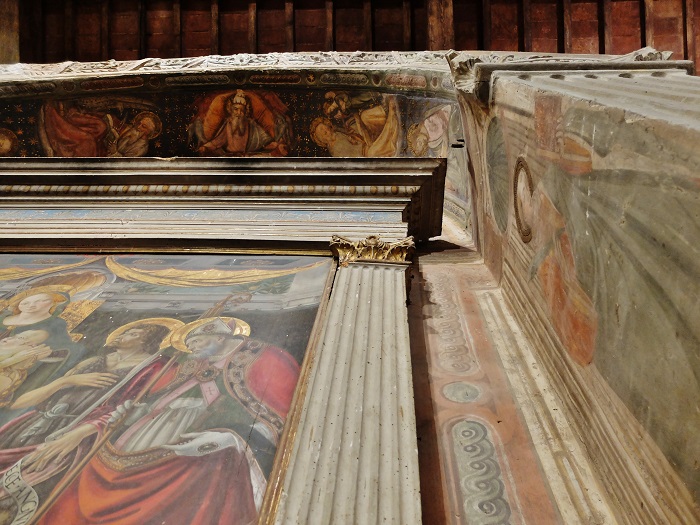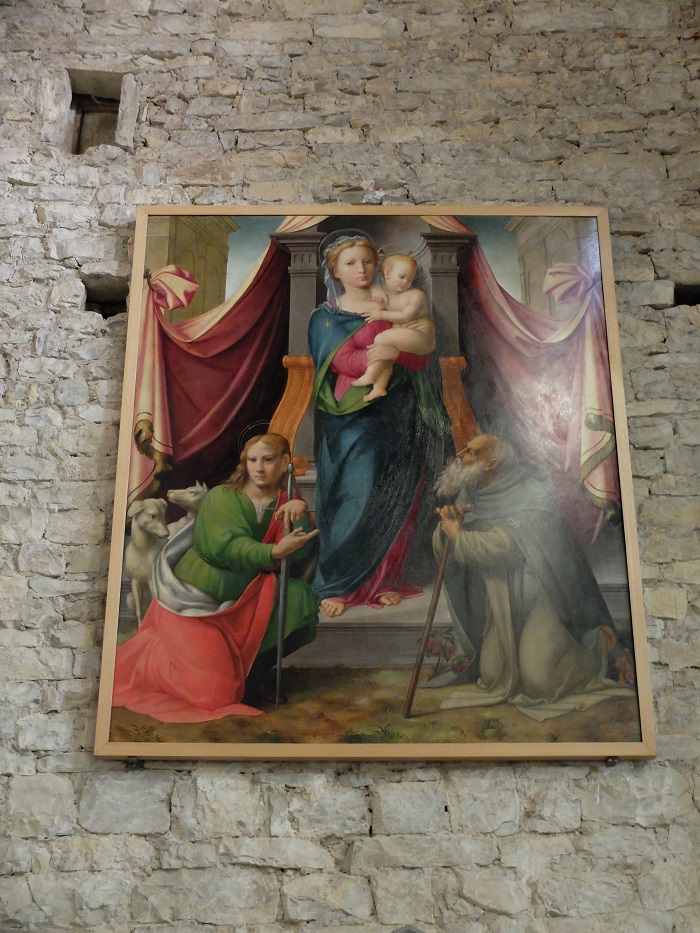 My favorite of all we visited was the impressive Oratory of Santa Caterina, built in 1354 by request of the Alberti Family, a family from Florence. They decided to dedicate the chapel to Santa Caterina d'Alessandria and it is one of those places that seems so simple from the outside perhaps purposely done, easily missed by anyone passing by. Of course this all changes once you step inside, when you are greeted by stunningly, bright frescoes recalling the tale of Saint Catherine of Alexandria, known for her wisdom, and the patron of judges and notaries. As if the notaries need any help, they must be the most powerful people (still) in Italy ;-). Ask anyone who owns a house.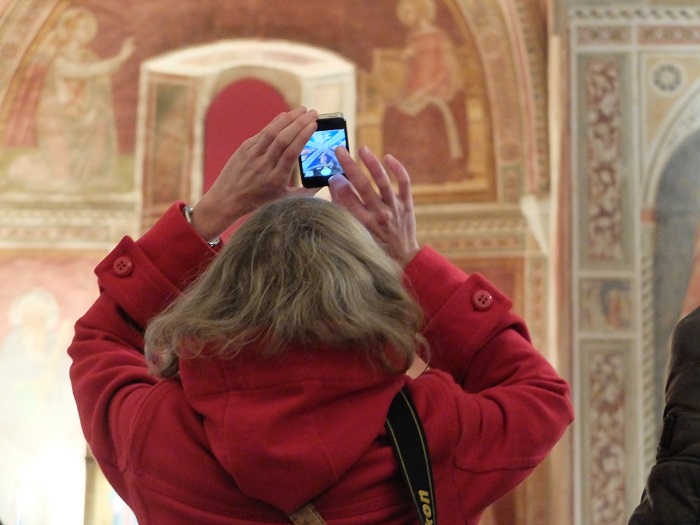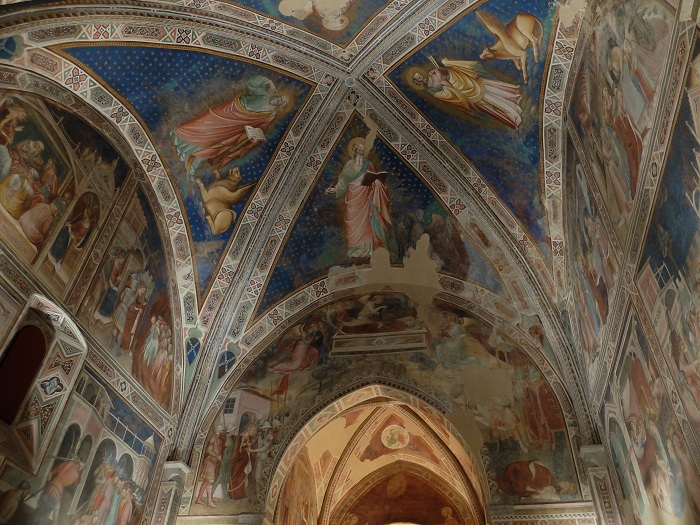 The Chapel completed by Maestro di Barberino and Pietro Nelli in the mid-fourteenth century, Spinello Aretino finished the last eight episodes of Saint Catherine's life after twenty years and a few power struggles. The oratory itself went into a long period of decline in later years, become a home base for British soldier and even a chicken coop. Restoration started in 1992 and the church is now open only by appointment.
Olive Oil With a View of the Peruzzi Tower
We also stopped at the Frantoio del'Antellino, run by Francesco, producing excellent extra-virgin olive oil that has won a number of prestigious awards from all over the world. I am always up for an olive oil experience because it is so intertwined in our everyday lives. I put it in almost everything I eat and am always impressed by the passion that these people put into their olives and the way they produce them.
I feel even more so about this after last year's horrible weather and how badly it affected the production. Also I recommend getting up close and personal with a local frantoio, you certainly can ask for an educational visit and get your oil sourced locally, always the best option.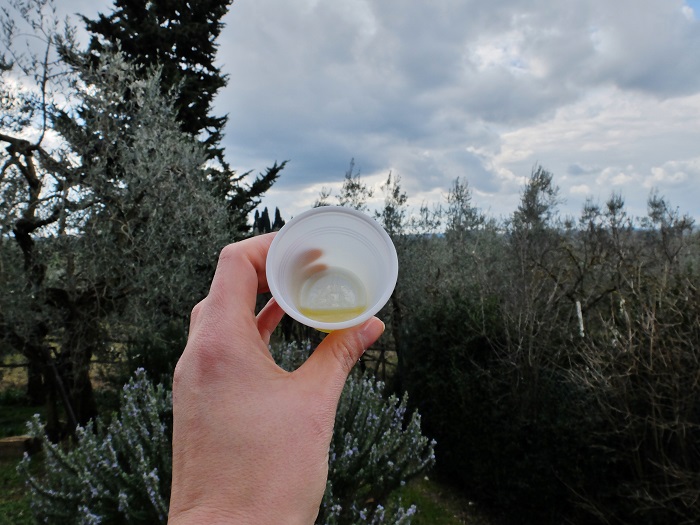 A Tuscan Cacciucco Made with Chickpeas
If you have ever heard the term 'cacciucco' you likely imagine a red, thick soup with plenty of fish and a heavy accent from Livorno. You would be right but I was surprised to see a plate of 'cacciucco' made with chickpeas and bietole (beet greens or chard) served to us at a local farm, Monna Giovannella, in Bagno a Ripoli. A delicious and simple soup, I loved it so much that I asked them for their recipe which they happily provided.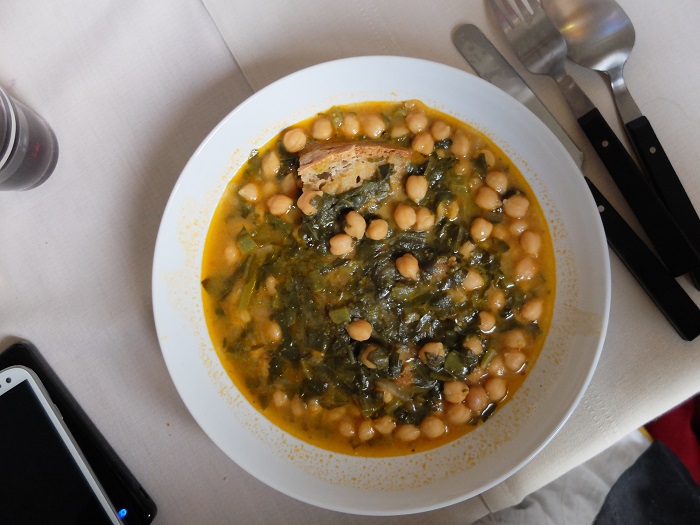 The recipe is one from famous author Paolo Petroni of Il grande libro della vera cucina toscana. Quite frankly this book is the essence of Tuscan cuisine which makes this dish all that more simple. The dish they served had a few modifications due to some of the guests specifications but here is the original recipe with an anchovy which really adds a punch of flavor to the soup.
Ingredients for 4 people
– 250grams (8.8 ounces) dried chickpeas
– 200g (7 ounces) beet greens or chard
– 400g (14 ounces) ripe or peeled tomatoes
– Salted anchovy
– A clove of garlic  & 1 onion sliced
– 4 slices of homemade bread
– Pecorino or Parmesan cheese
– Extra virgin olive oil
– Salt and pepper
Soak the chickpeas in cold water overnight with a teaspoon of baking soda. In a pan fry your chopped onion, the garlic and the anchovy in 5 tablespoons of olive oil. As soon as the onion begins to soften, add the soaked chickpeas and washed beet-greens cut into strips. After a few minutes add the tomatoes. Add salt and pepper and pour water or broth to cover everything. Simmer in a covered pot until the chickpeas are thoroughly cooked. Toast the slices of bread and place them in bowls and pour the chickpea soup of chickpeas which should still be quite liquid over the bread. Sprinkle grated cheese or just stick to a fantastic, high-quality oil. Absolutely fantastic!
---
Useful Resources
eChianti web-portal is a wonderful new resource for information about the Bagno a Ripoli area, and also happens to be translated into English. You can check out some fun photos from our blog tour here.
Convento dell'Incontro, address: Via Poggio di Candeli, 2, Bagno a Ripoli FI. Also a place for spiritual ceremonies or weddings.
Pieve di San Donnino a Villamagna, Piazza Villamagna, 10 50012 Bagno a Ripoli FI.
Oratory of Santa Caterina, address: Via del Carota – Bagno a Ripoli , call +39 055.6390356/7
Oil-Tasting, Azienda Agricola L'Antellino. AddressL via della Torre, 1, Antella, Bagno a Ripoli (FI), 50012 Firenze, www.lantellino.it, email: [email protected], facebook.
Monna Giovannella, this farm recognized by Slow Food dates back to 1583, when the Peruzzi family settled in Antella, a small hamlet just outside Florence. Here they sell olive oil and amazing chocolate made with olive oil. Facebook page. Monna Giovannella Farm. address: via di Petriolo n.7, Antella, Bagno a Ripoli (Fi), www.monnagiovannella.it, email: [email protected].
Getting there
You can reach Bagno a Ripoli from Florence with bus 8 in the direction of I Ponti (Bagno A Ripoli), the 31 – From Piazza San Marco in the direction of Grassina, bus 32 – From Piazza San Marco in the direction of Antella. It is recommended to go by car since many of the places I mentioned are less easily reachable by bus. Take the A1 highway Autostrada del Sole and exit at Firenze Sud, continue on the SP 127 in the direction of Firenze, exit at Bagno a Ripoli (Pontassieve) and follow the signs for the road to Bagno a Ripoli.