As you would expect with any and every celebration in Italy, la festa di san martino or feast day of san martino is mired in a local legend that celebrates both the humility and generosity of a saint along with traditionally warm autumnal weather.
In fact, it's far more likely that you've heard "l'estate di San Martino" which refers to the arrival of the Indian summer, or a blissful time when you are still able to wear short sleeves (during the day) before the true wrath of winter's cold hits.
So far in Florence, this has/was definitely been the case.
Sure, we've had our fair amount of rain showers towards the end of October peppered with predictable gloomy weather to mark the beginning of November; but lately we've also enjoyed gorgeous, sunny days. I saw for myself yesterday the changing of the leaves in Boboli's expansive park and the wide avenues heading up to San Miniato al Monte and Piazzale Michelangelo. Today of course there isn't a drop of sun to be found, but I'm still grateful for yesterday's bountiful infusion of vitamin d as we visited one of the city's most beautiful gardens.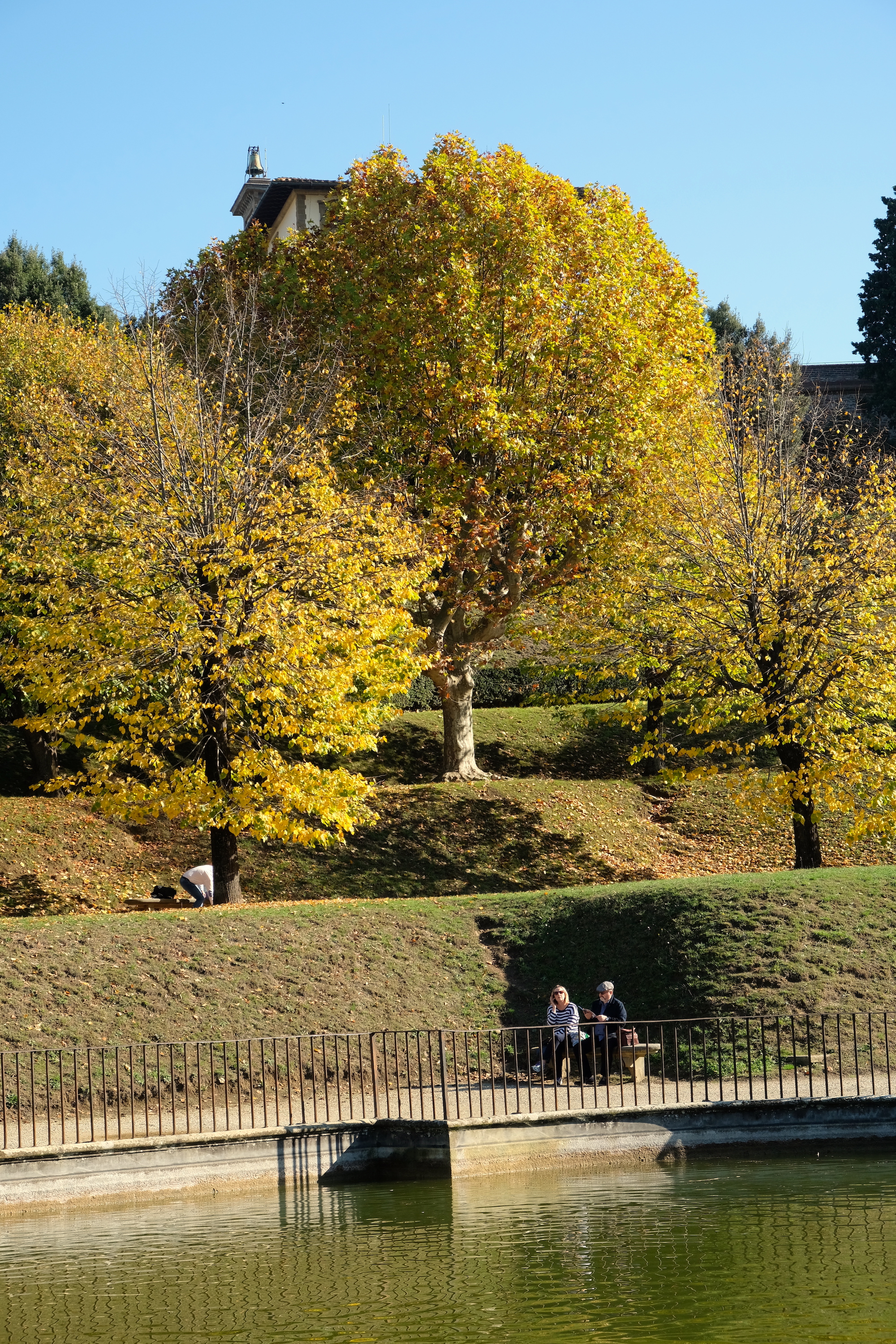 But what of this saint San Martino and why do Italians celebrate on November 11th?
The legend I've heard the most is that of the generosity of an ex-Roman soldier donating his cloak to the poor.
It is said that Saint Martin himself was born around 317 AD in the Roman provinces of Pannonia (now Hungary) and was one of the first non-martyred saints of the Catholic Church. His family moved to Pavia when he was young and eventually he joined the Roman army, becoming a circitor aka a night guard making the rounds each evening.
During one of these rounds on a cold, overcast and rainy day in the French city of Amiens, San Martino came across a beggar covered in a few rags, trembling from the cold. San Martino had nothing on him but his heavy cloak, but he wasted no time in cutting it in half to cover the beggar before riding off in the rain. Very soon after, the sky opened up and the rain stopped with the sun heating up the earth — a divine gift for such a pious act of charity. That same night he dreamt of Jesus wearing the half-cloak he had given to the poor man and thanking him for his compassionate gesture.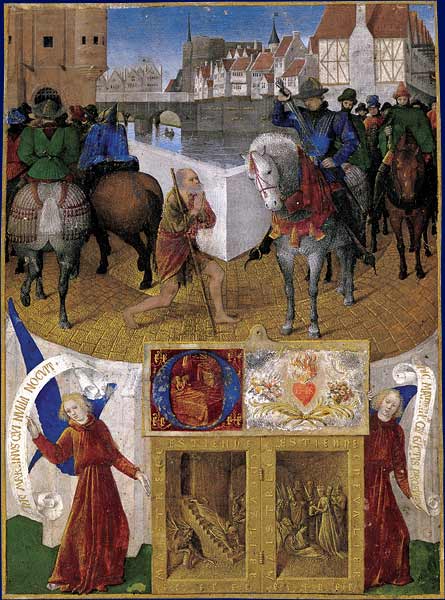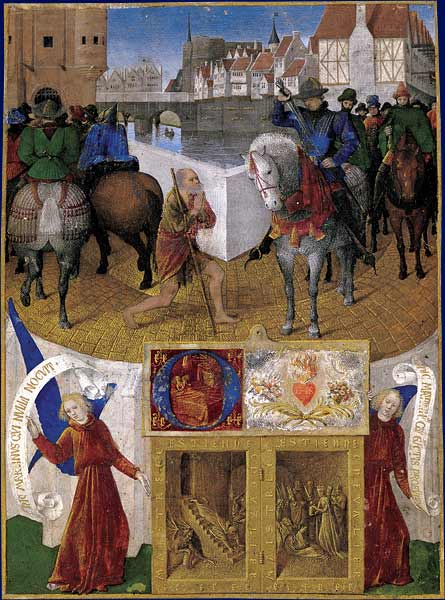 Hence why it may come as no surprise that he is also considered the protector of the pilgrim, the traveler and heck, even the trucker. Oh and of wine-makers too.
If you didn't love him enough. Legend also has it that he later left the army becoming what we might today call a "conscientious objector" and requested to leave the army for the the priesthood. Monica Cesarato has a lovely blog post detailing more of this fascinating saint's life.
The summer of San Martino also coincides with that period in early November, when temperatures are traditionally milder ". In fact, the tradition states that on the day of San Martino, which is often a beautiful sunny day (don't look outside right now in Florence) also once coincided with the period when peasant families ended the agricultural period and settled their dues according to the rules of sharecropping.
This marked the time to open up some "vino novello" or new wine and roast chestnuts to mark the event. In fact, there is a saying that states "A San Martino ogni mosto diventa vino" (When Saint Martin's day arrives, the grape must turn into wine". While I may not have an agricultural bone in my body, I certainly will join the fanfare and open a bottle of vino nuovo to mark the occasion because, well tradition says so!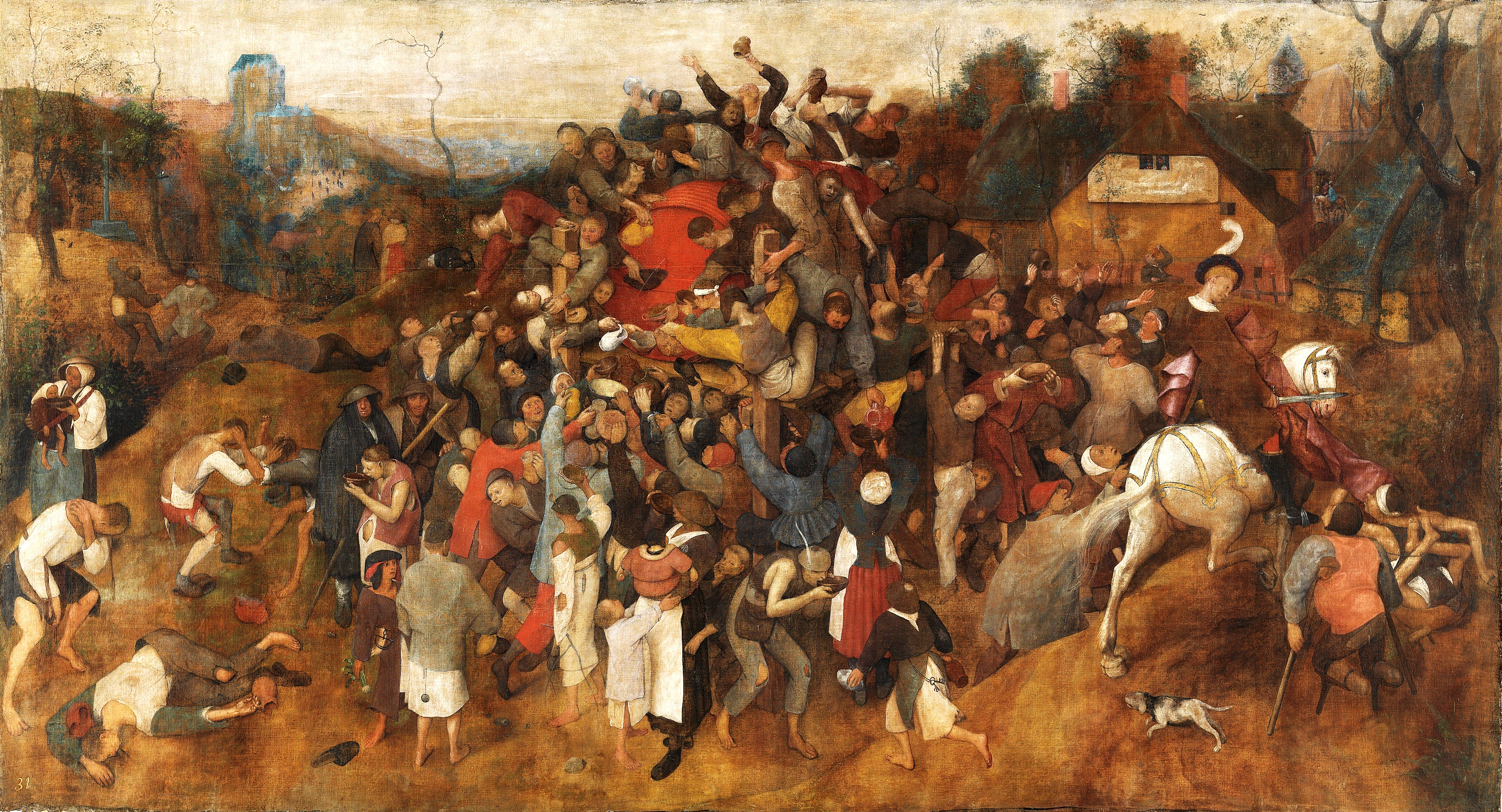 There are several places that celebrate San Martino in Italy one being Venice where children enjoy special cookies and sing the song below in local dialect (you can read more about Venice's Feast of St. Martin thanks to the Venice Insider).
San martin ze 'ndà in sofita
par trovar la so novissa
la so novissa no ghe gera
San Martin col culo par tera.
E col nostro sachetin
cari signori se San Martin
While in Sicily, they  make the 'nciminati, a delicious sweet made of flour and fennel seeds, seasoned with oil and spices, accompanied by a glass of the new local wine. In many parts of Europe the festivities also include bonfires, processions and exchanges of gifts. In France, this could include a Santa Clause-like figure bringing gifts to children after descending from the fireplace
Forgive me for such a short post but honestly I always find these holidays quite fascinating as they are often mired in fascinating legends so it's fun for both me to learn about them and to share with you guys on the blog. So, wherever you are in the world, I suggest opening up a bottle of new wine, roast a goose and finish off with a few lovely chestnuts. Happy San Martino from my rainy corner of Florence, I'm hoping legend has it that the sky will clear up later today…