My story of falling in love with Italy
My love affair with Italy first began when I hopped off a tour bus in Rome nearly 20 years ago. I was enthralled and have remained so ever since, coming back again and again, seduced by the culture, energy and beauty of the country.  At first I returned only for short visits at a time until I could no longer resist the increasing lure to stay. I would take a month or two and attend courses at the fabulous Università per Stranieri di Perugia and other language schools.
Slowly but surely I created the life I dreamed of, one where I am able to divide my time between my native Germany and my two most favourite countries, Italy and England.
Alongside my photography and consultance work I do with wedding planners in Germany, I also began teaching other photographers how to use business and branding photography to grow their own businesses and create more flexibility and ability to travel in their own lives.  
This is how I like to capture 'my' Florence
Let's Talk About… Details
My photography is all about the details. So much so that sometimes I forget to take a photo of the whole scene because I'm so immersed in capturing the individual pieces that make it up.  It's also the reason why I rarely use a wide-angle lens; instead my go-to lens is usually my 50mm. For me, the essence of a place is all about the little things. I try to find whatever stands out as unique and different to where I normally walk, or live. In Florence, I love everything from brass doorbells to tiny altars, from century-old wooden church doors to a hand-stitched curtain or a simple bakery display.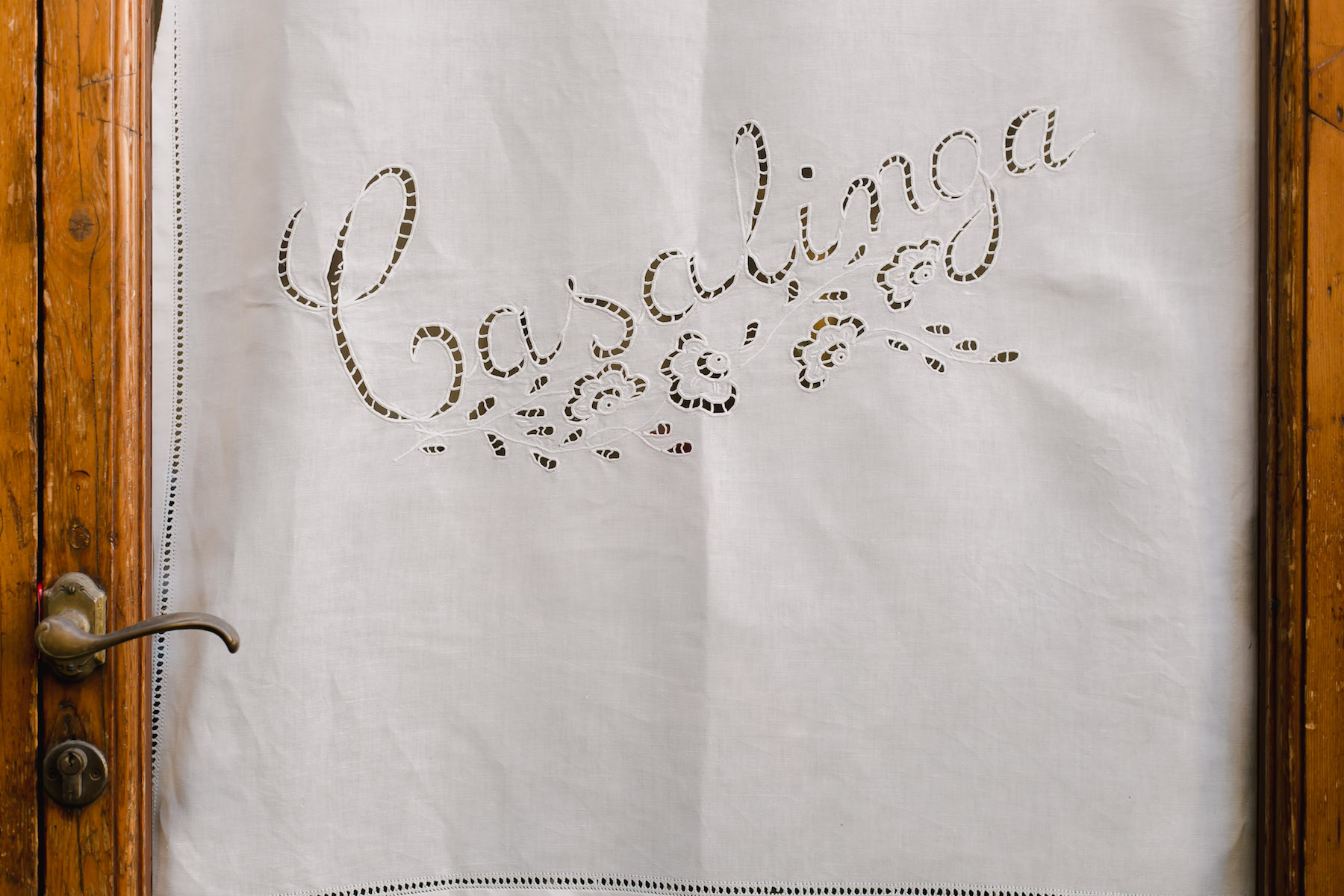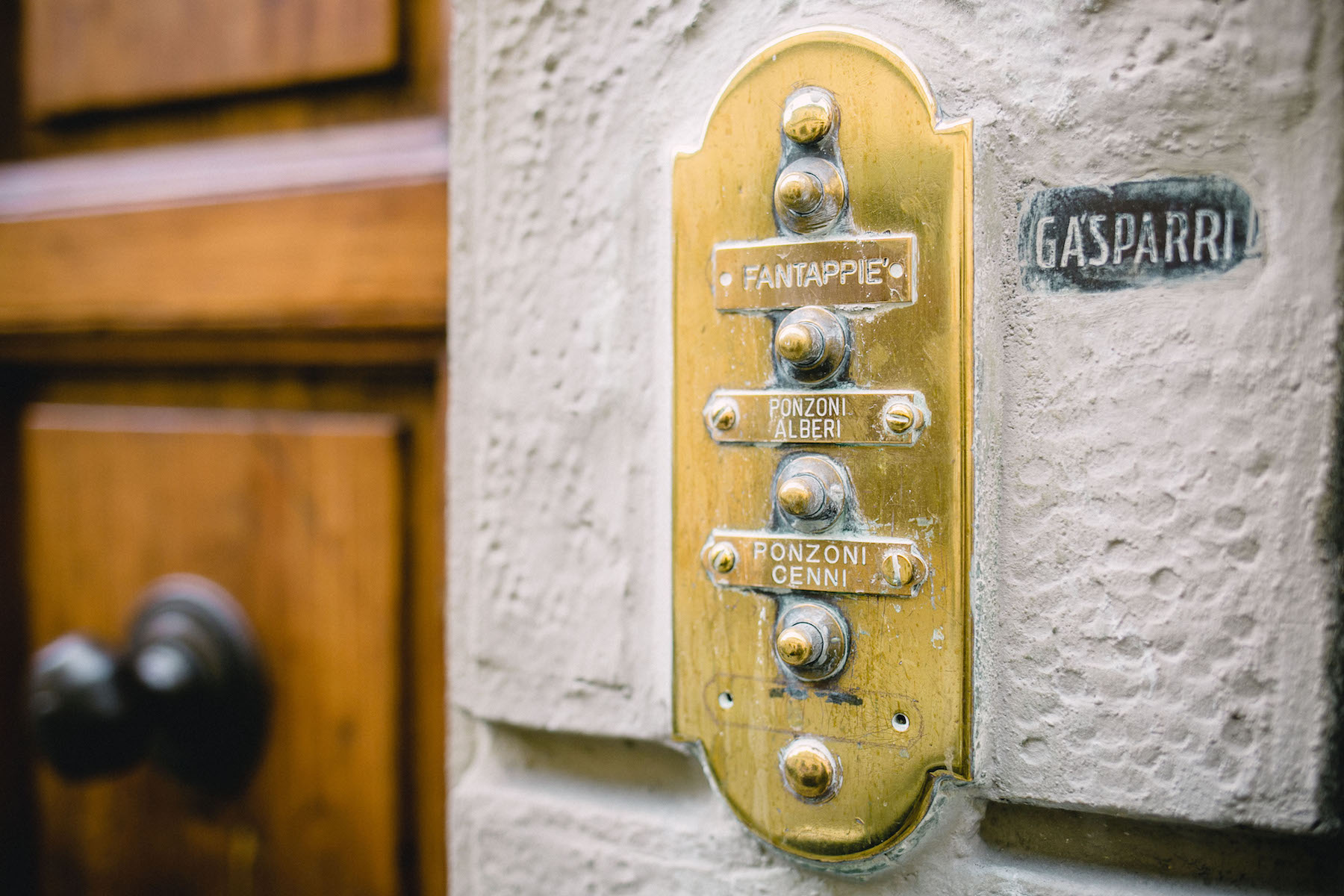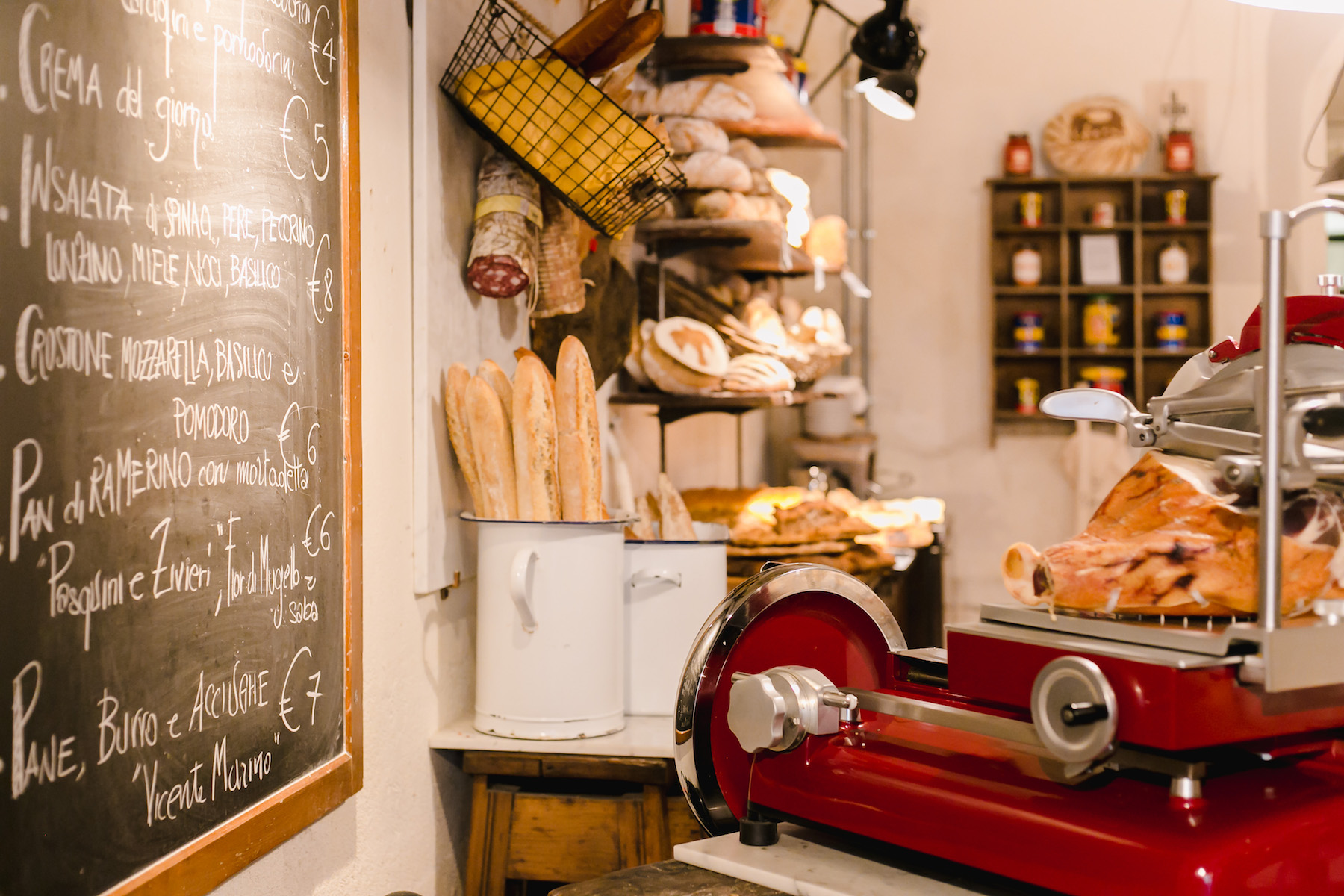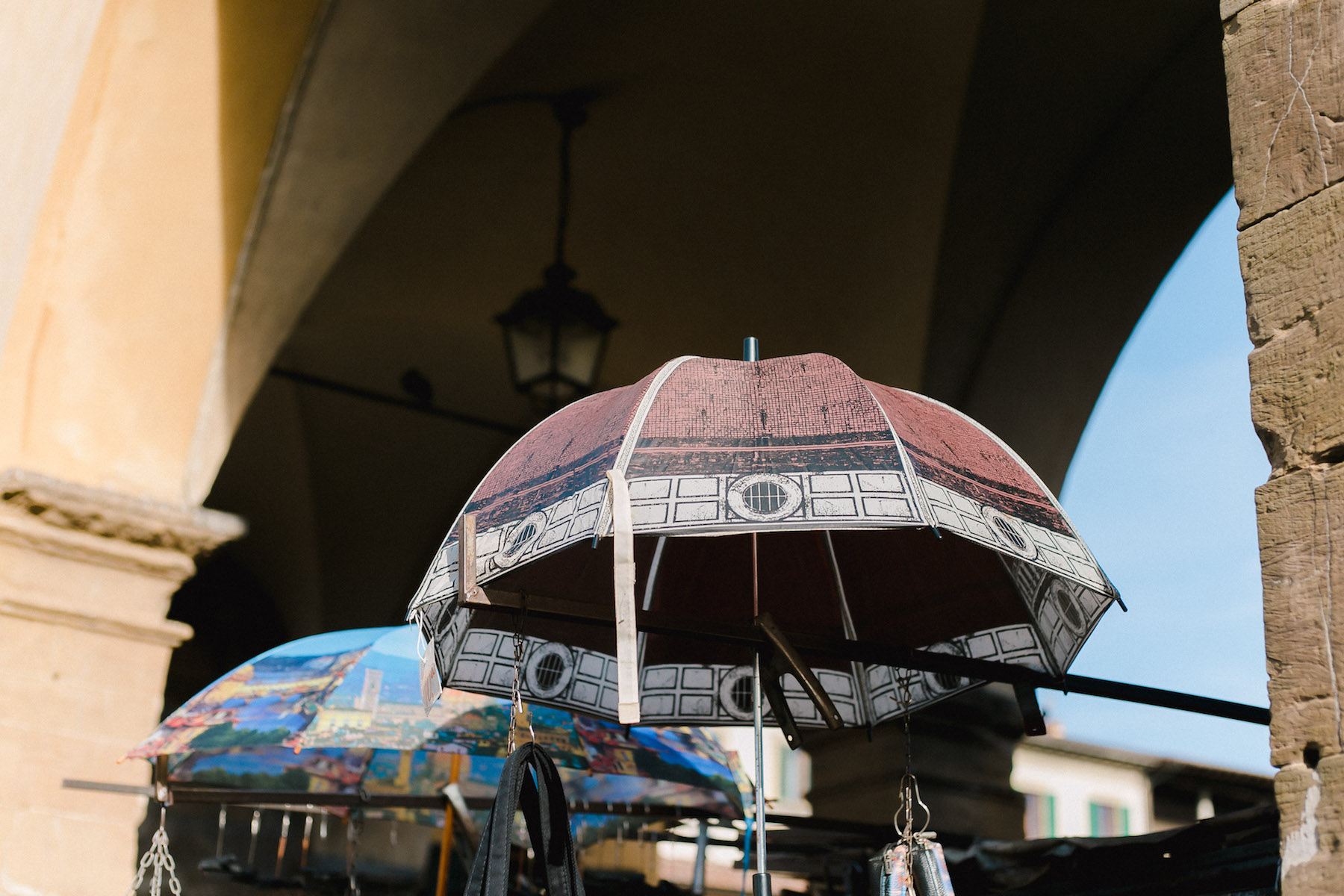 The Duomo, the Cupola and the Piazza
This is my favourite place in Florence, I just love the immense magnitude of the Duomo.
 I have deep admiration for this masterpiece of architecture. It's easy to take something like it for granted nowadays but back when it was created, it took a colossal effort by so many different craftsmen.  
Whenever I cross the piazza and gaze up at its gilded façade, I like to think about the time when everyone in the city must have been involved with the building in some way.
I've heard people in the city speak of how they try to see a Florence behind the cupola and its surrounding crowds, but for me the Duomo is where everything truly Florentine begins and ends.  Undoubtedly there is much more to explore in the city, you would need more than a lifetime to really see it all – but the Duomo is an integral part.  For me it is far more than an architectural emblem of Florence with all the surrounding stereotypes. It is the raw, authentic essence of Florence itself. It's lifeblood. It's very heartbeat.
Whenever I'm approaching Florence by car, from way back on the highway I can see the cupola dominating the cityscape before me. I imagine all the other people throughout history making their way towards Florence on horseback or in carriages and how they would have seen the same breathtaking sight of the Cupola shining on the horizon. It makes my heart jump to just imagine the way this magnificently beautiful building connects us all across time.   
My favourite time to visit the Duomo is in the early morning, when I have the piazza almost entirely to myself, especially in summer with the early sunrises. The piazza drenched in morning light is pure beauty.  I wander around the Duomo several times and take instinctive photos of whatever jumps out at me.  Sometimes I will concentrate on a specific little corner of the piazza and focus on capturing the intricacies there.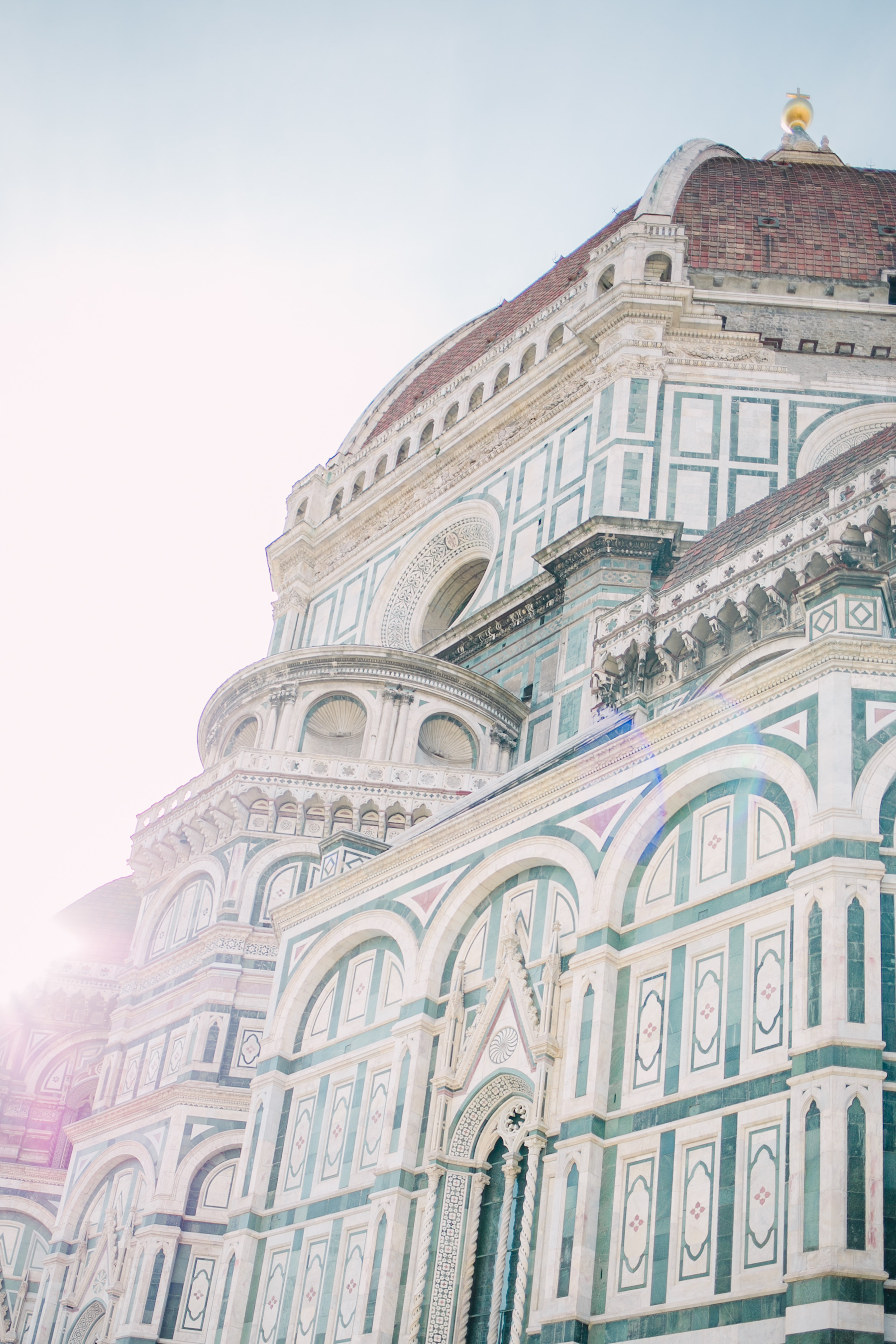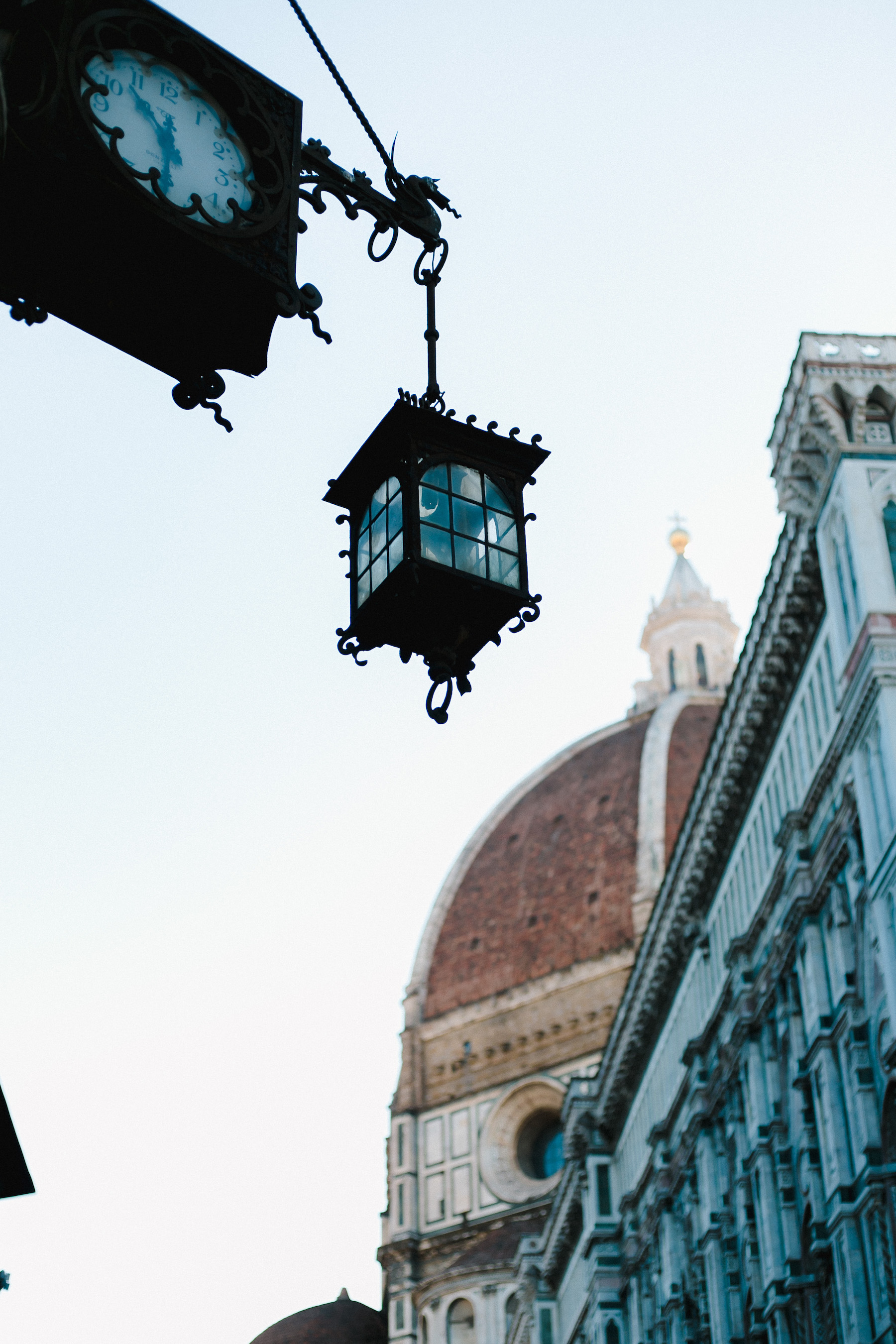 Looking UP
A city like Florence can be busy and bustling with crowds and tourists so I remind myself of all the stories waiting to be seen when I turn my gaze upwards. There's so much to find and discover on the walls of these old stone palazzos, so much artwork that may never be mentioned in a guidebook but is so uniquely beautiful in it's own right.
My eyes are always drawn to the delicate ornaments and embellishments over doorways, apartments adorned with frescoed ceilings and huge chandeliers or simple but elegant statues in unexpected places. I aim to look beyond the obvious and find those passing moments of magic – long shadows thrown from a balcony or a stream of golden light falling onto the cobbled street from between narrow rooftops. There's always more to see, I just need to open my eyes and look up for a thousand different ways to capture the Florence I love.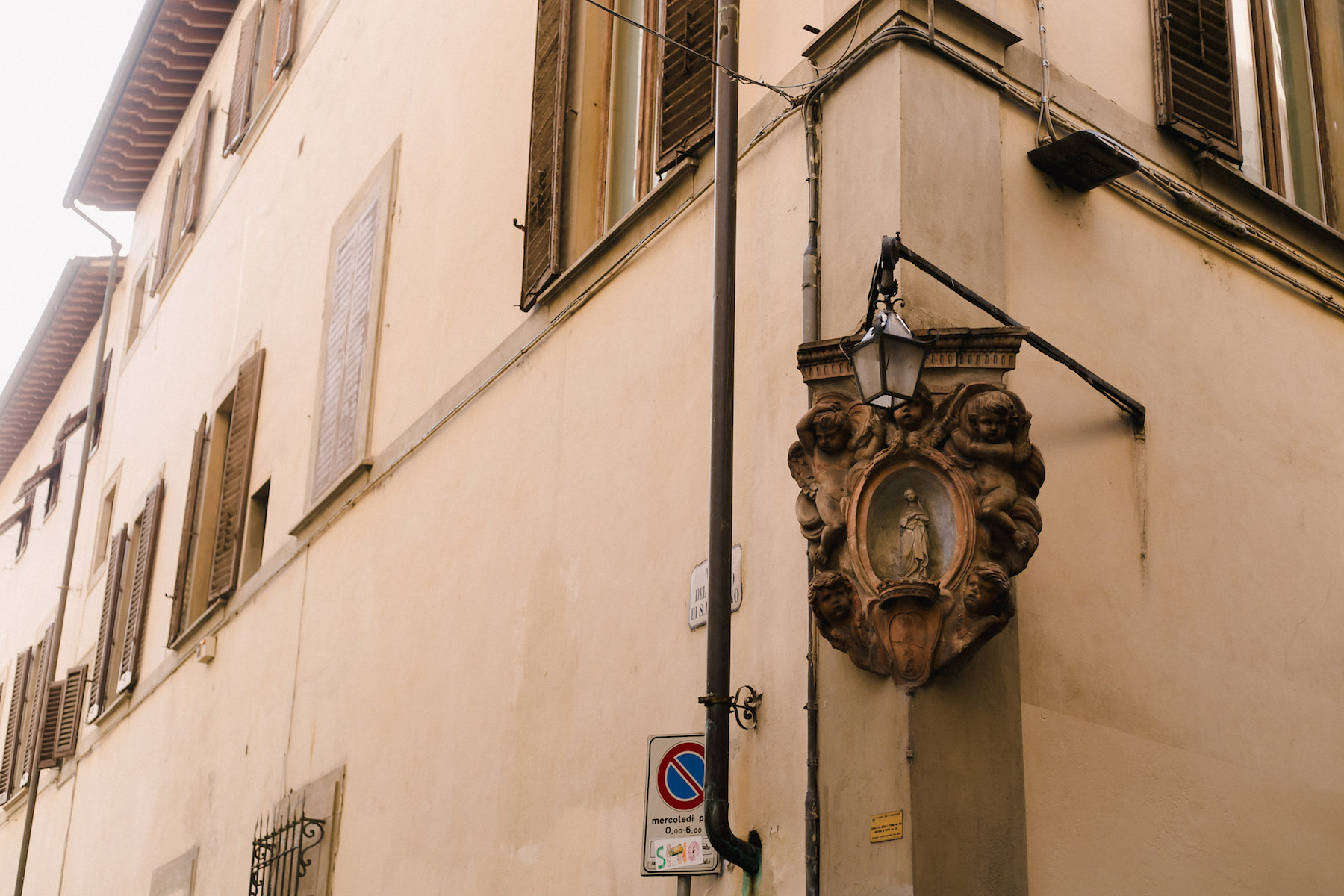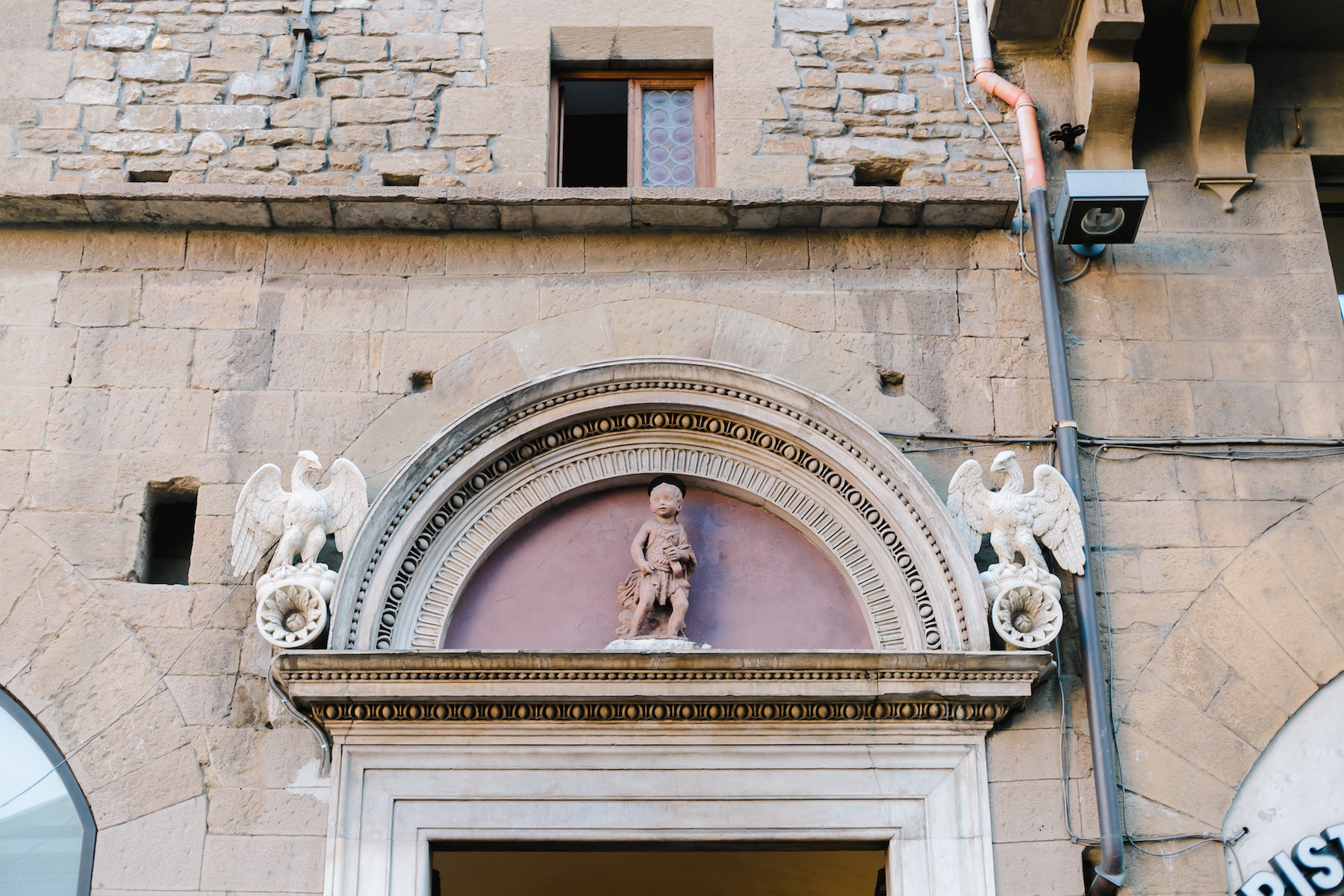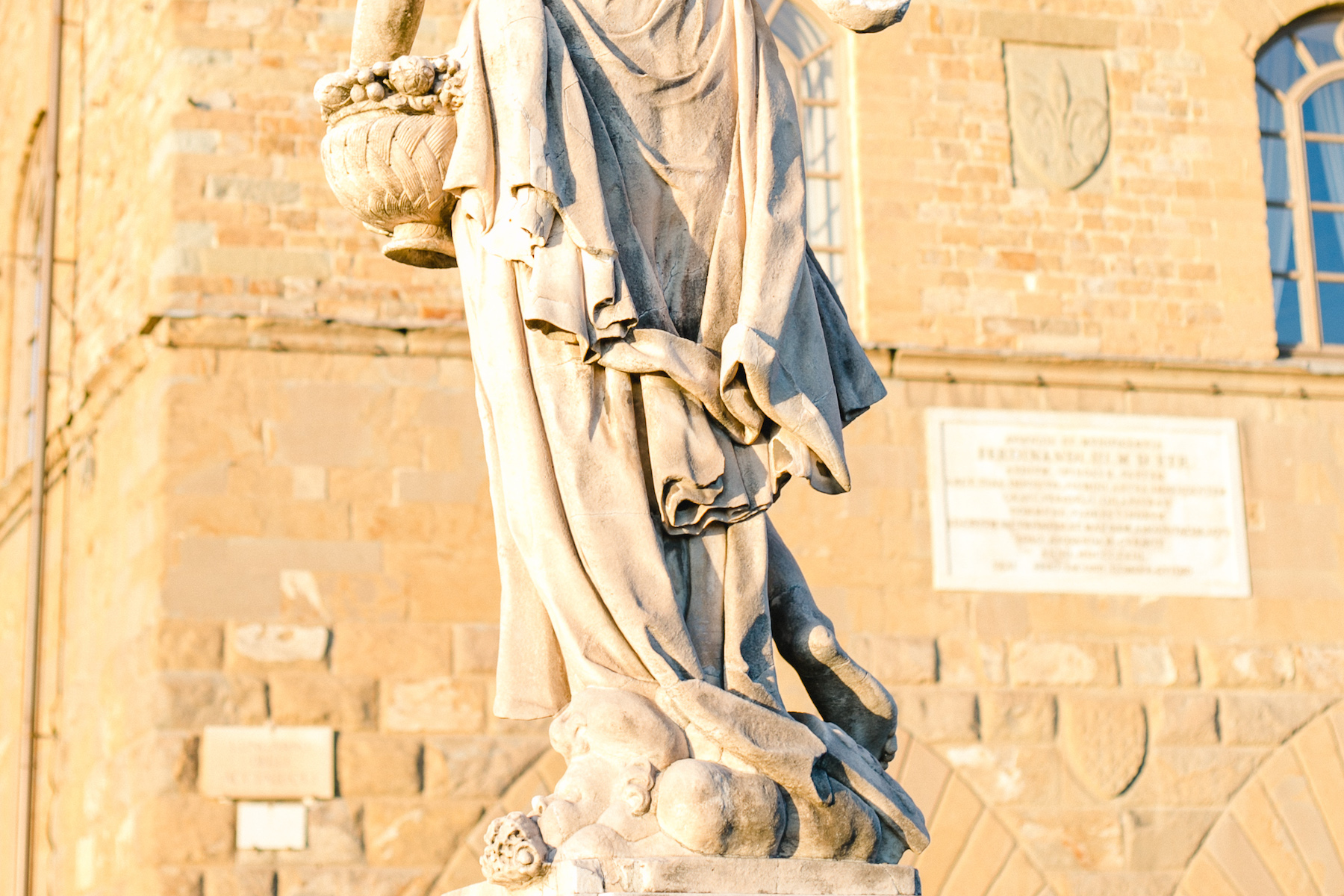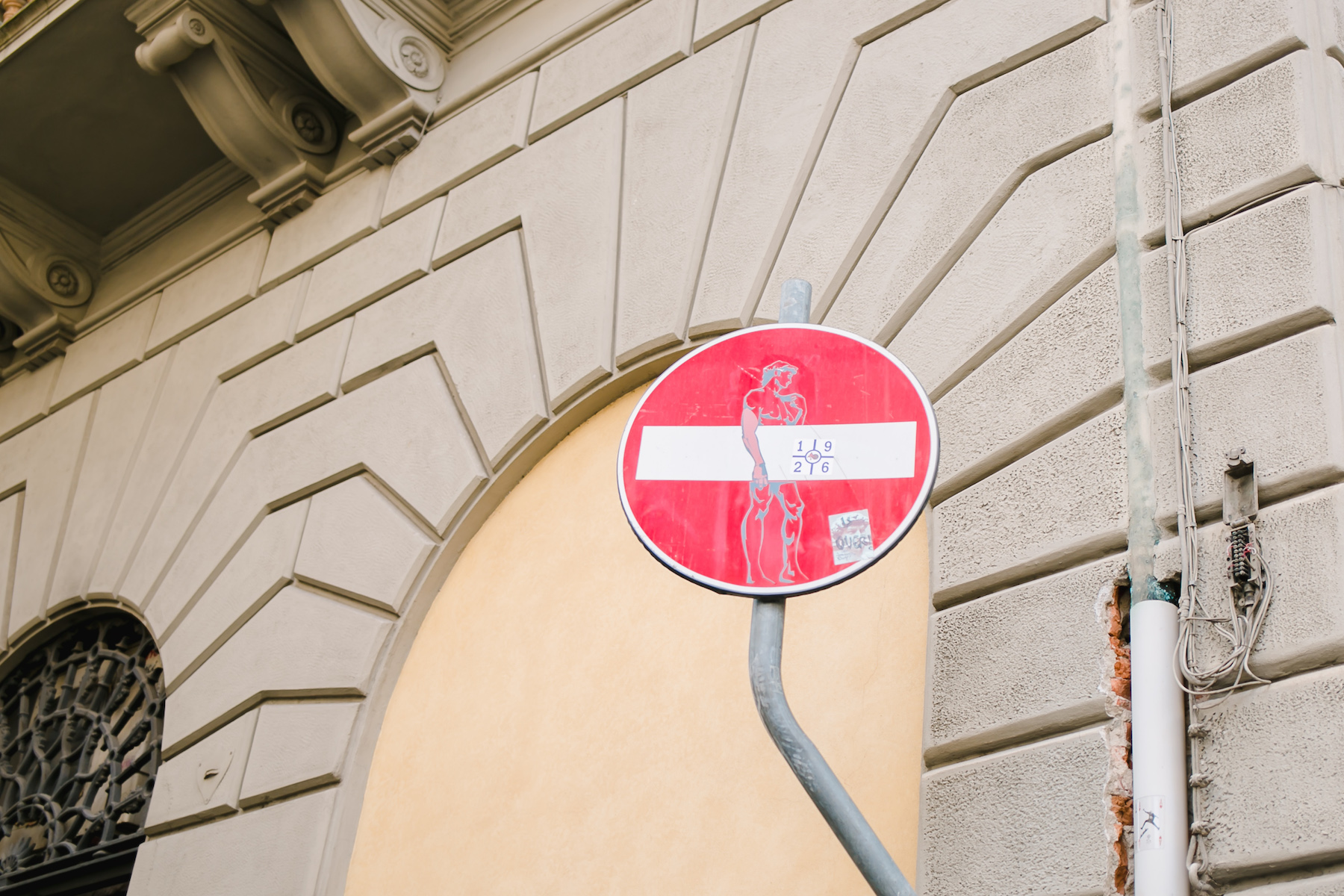 Florence from above
In tune with looking up I also love a change in perspective and getting up higher to view things from above. Florence is one of the best places to do that! There are somany roof terraces and my goal has long been to visit each and every one.  
One of my favourites is Caffè del Verone. The different perspectives from which I can view the Cupola forever surprise me. Even though it is a round shape, it somehow manages to change slightly every time. 
It's no surprise to me that the tourist buses always find their way up to the Piazzale Michelangelo. I doubt I could ever tire of that sweeping view over the city, the cupola and Ponte Vecchio. It's so enchanting; it takes my breath away time and time again.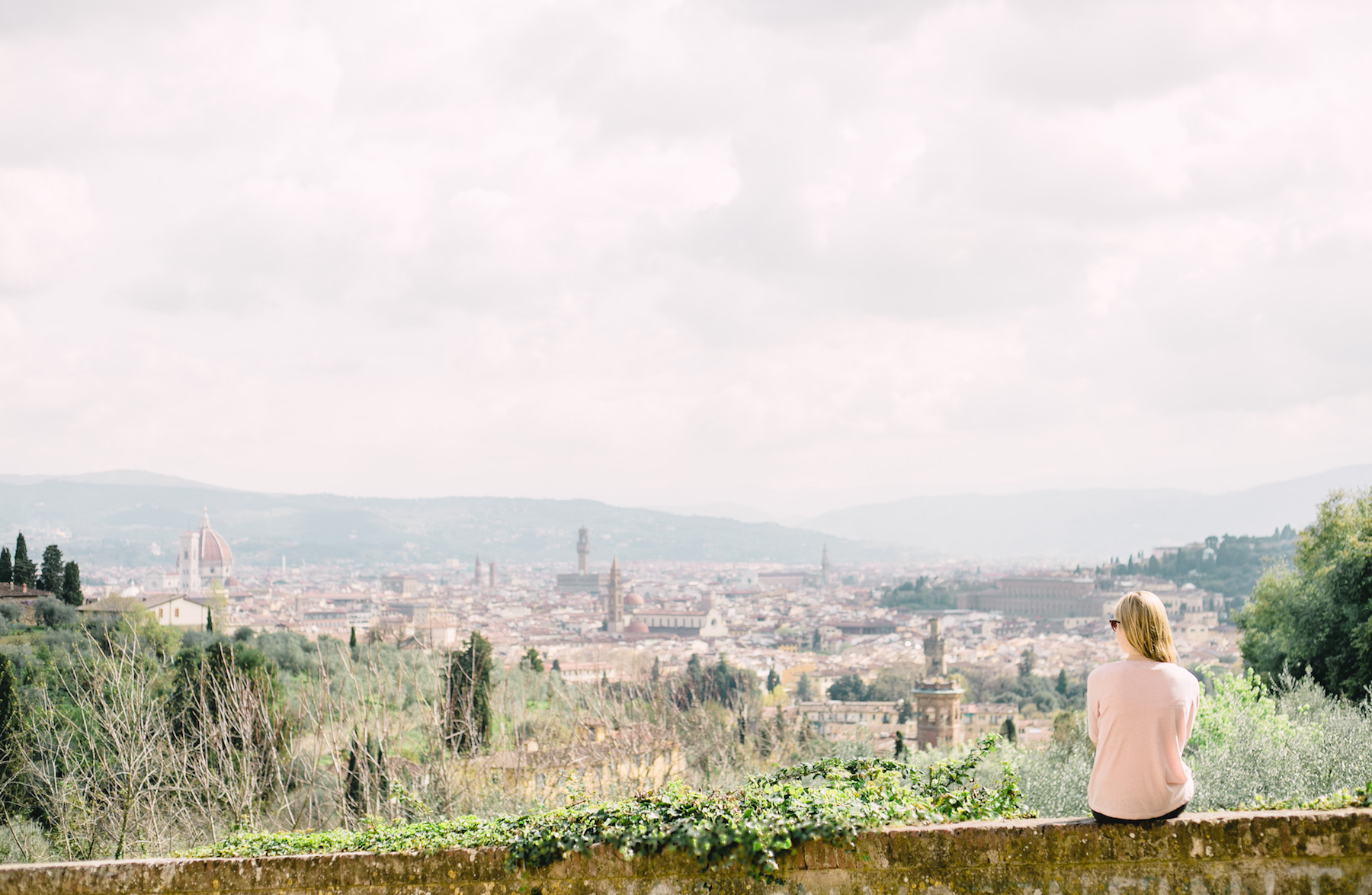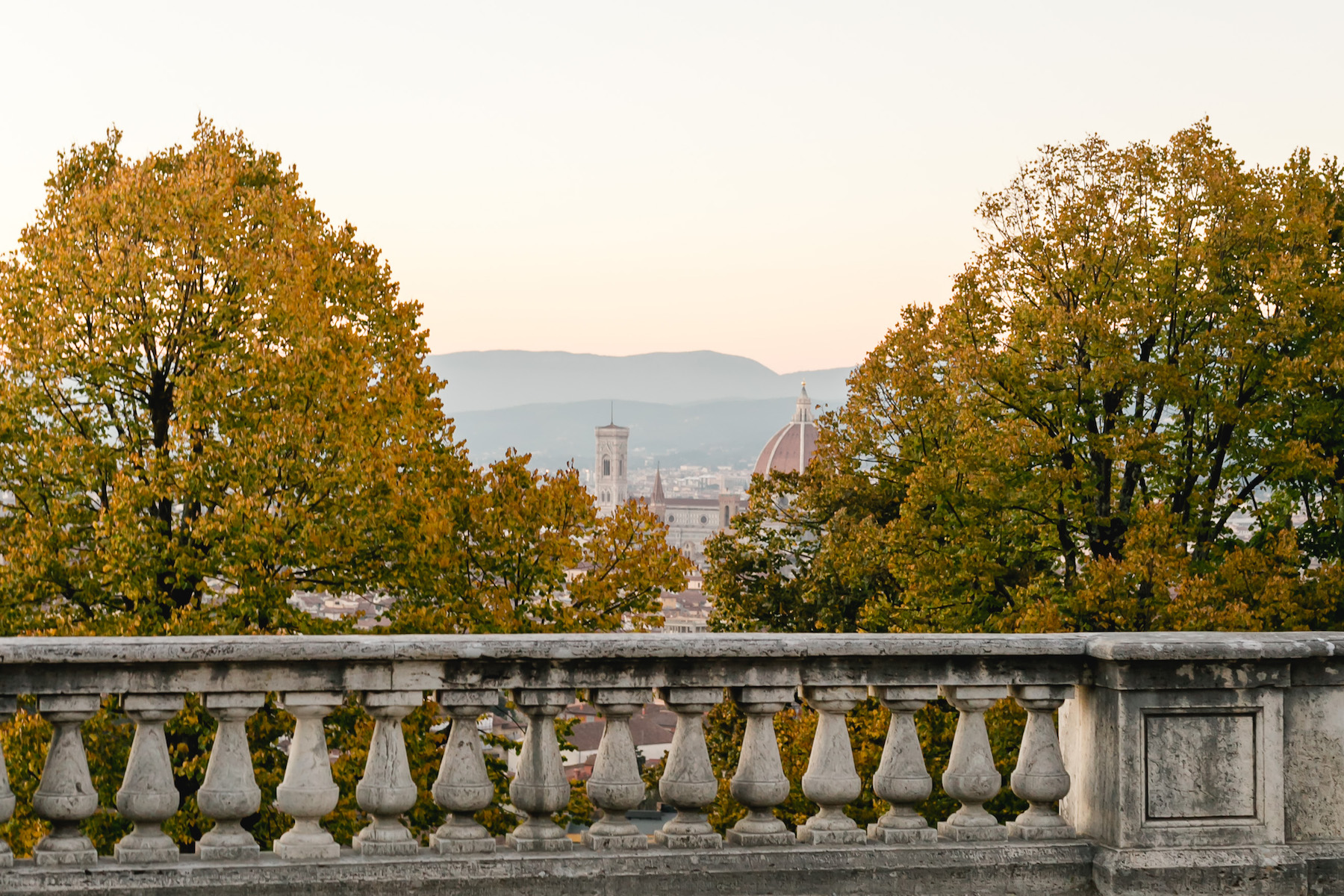 Oltrarno & San Frediano
The hip appeal of these two quarters on the other side of the river Arno is definitely no longer a secret. Georgette has been talking a lot here about how lovely these two neighbourhoods are and I couldn't agree more. They encompass a different, quieter part of Florence, a kind of haven away from the crowds yet bursting with authenticity.  I actually spend most of my time in Florence on this side of the Arno, wandering the streets, selecting bread in the bakeries, sitting on the steps of Santa Maria del Carmine, San Frediano in Cestello or people watching in front of Palazzo Pitti. If like me, you love the unfiltered reality and true rhythm of a place, that's exactly what you'll find to photograph here.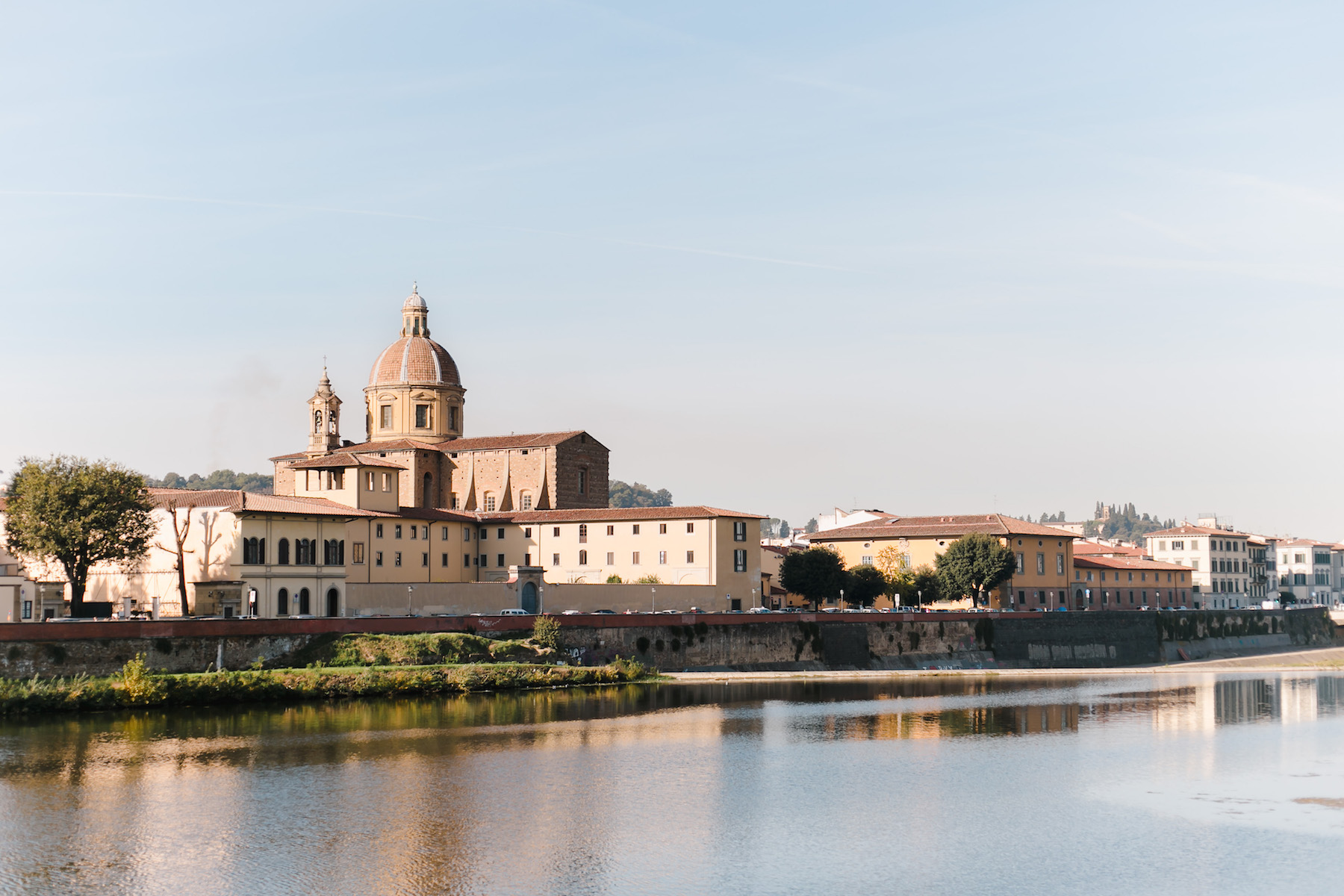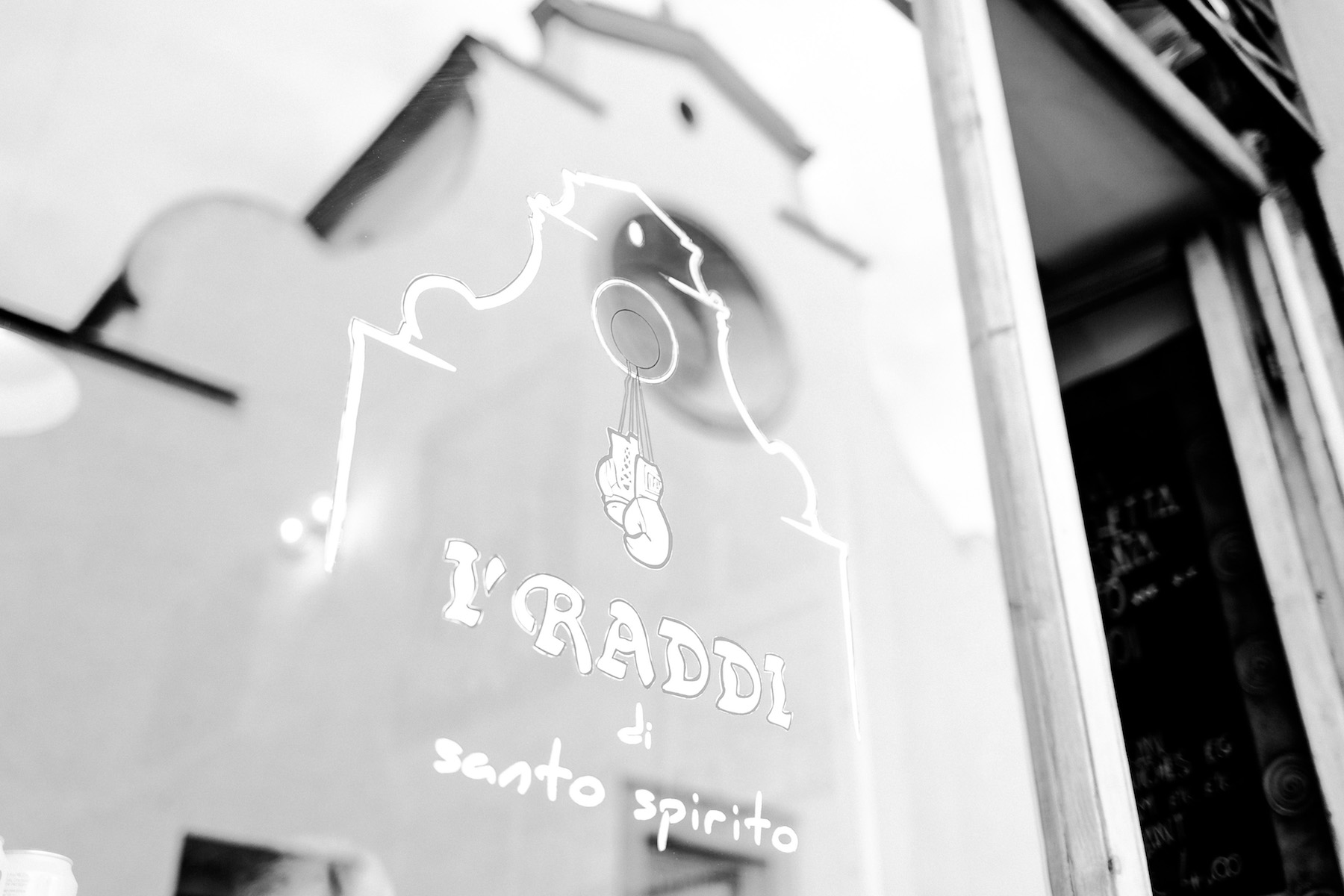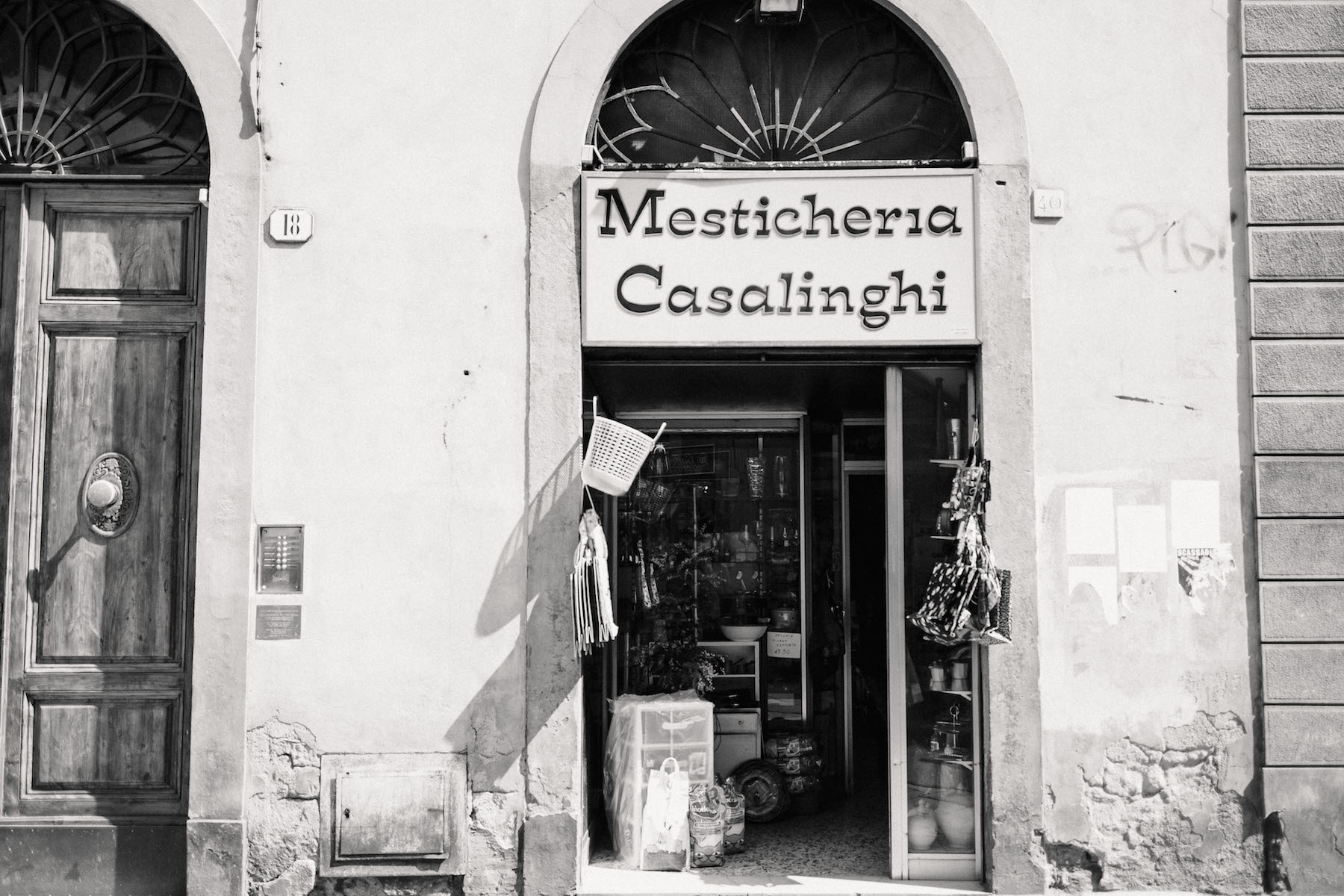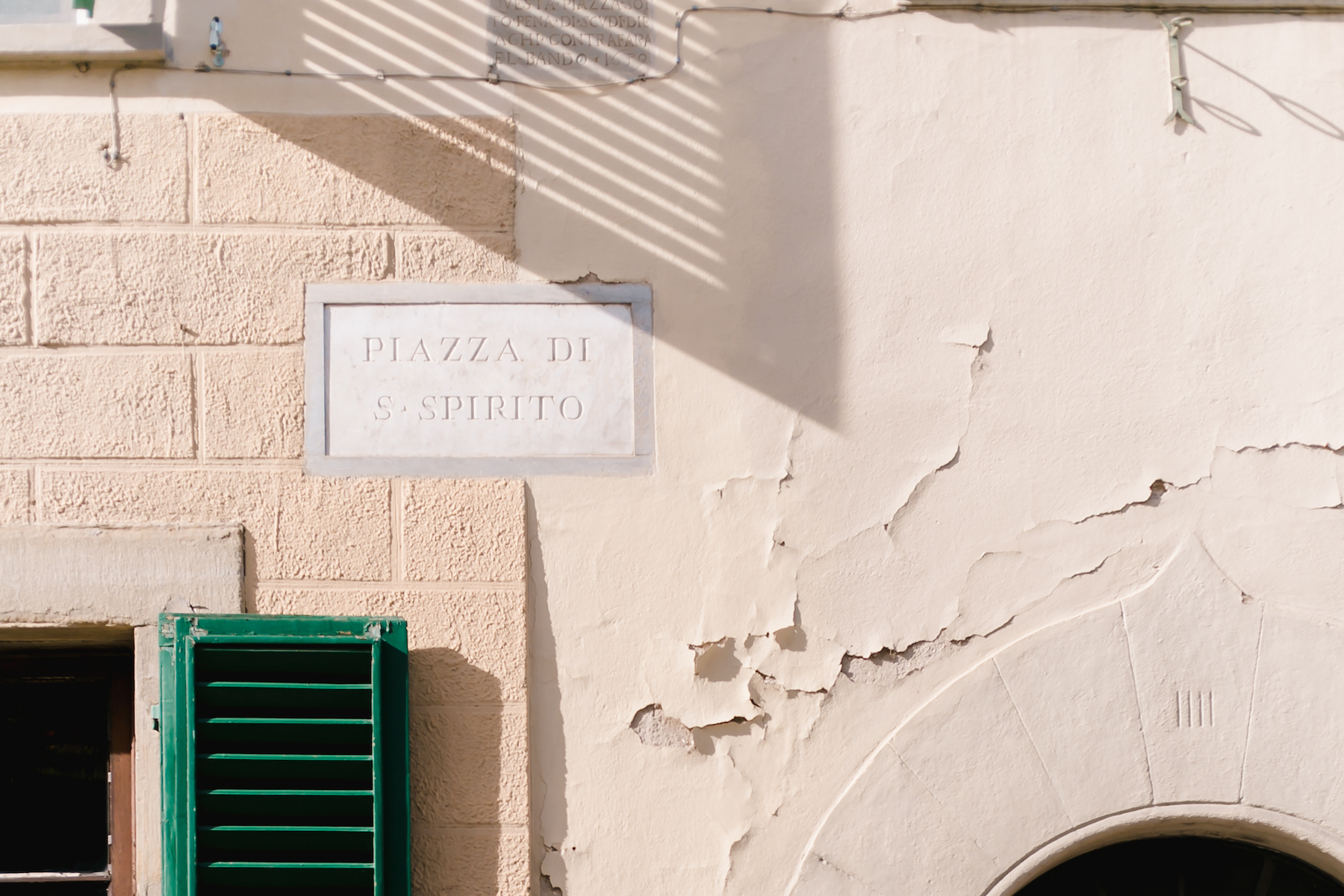 The daily lives of others
A big part of my experience in Italy has always been people-watching and observing rituals or traditions that I wouldn't find in my own country. It's really why I came to Italy in the first place, next to the glorious food, of course. I love observing how a barista makes my coffee or how the old lady on Piazza Santo Spirito throws a handful of wild asparagus in my basket, allowing me to strike up a conversation with her and ask why she's wrapped it in cut grass from her garden (to keep it fresh, I learned).
Florence just pulses with atmosphere and tradition, history and culture, I soak up something new with every visit and am always surprised. Like when I witnessed a couple of friends celebrating an important event by wearing a laurel crown, a total throwback to Roman times.
These little glimpses of life unfolding each and every day, are like gold for my soul. I'll cherish them forever and of course, of my camera helps me to revisit them even years later.
As I have been coming to Italy for 20 years, I've also been able to witness the changes that seem to come slower here than in other parts of Europe. Like how bikes now join the traditional rows of parked motoroni, as people turn to cycling more and more.
To be in Florence is to witness a world of endless delightful and sensory experiences. The light and shadows, the colours and mood, the grand and the simple, the chatter and smiles, the sound of church bells and traffic and laughing children, the whole entire melting pot of Tuscan life is what made me fall and keep on falling in love with this beautiful Italian city. I hope I can continue to come back again and again to enjoy its beauty (and have at least two espressi per day!)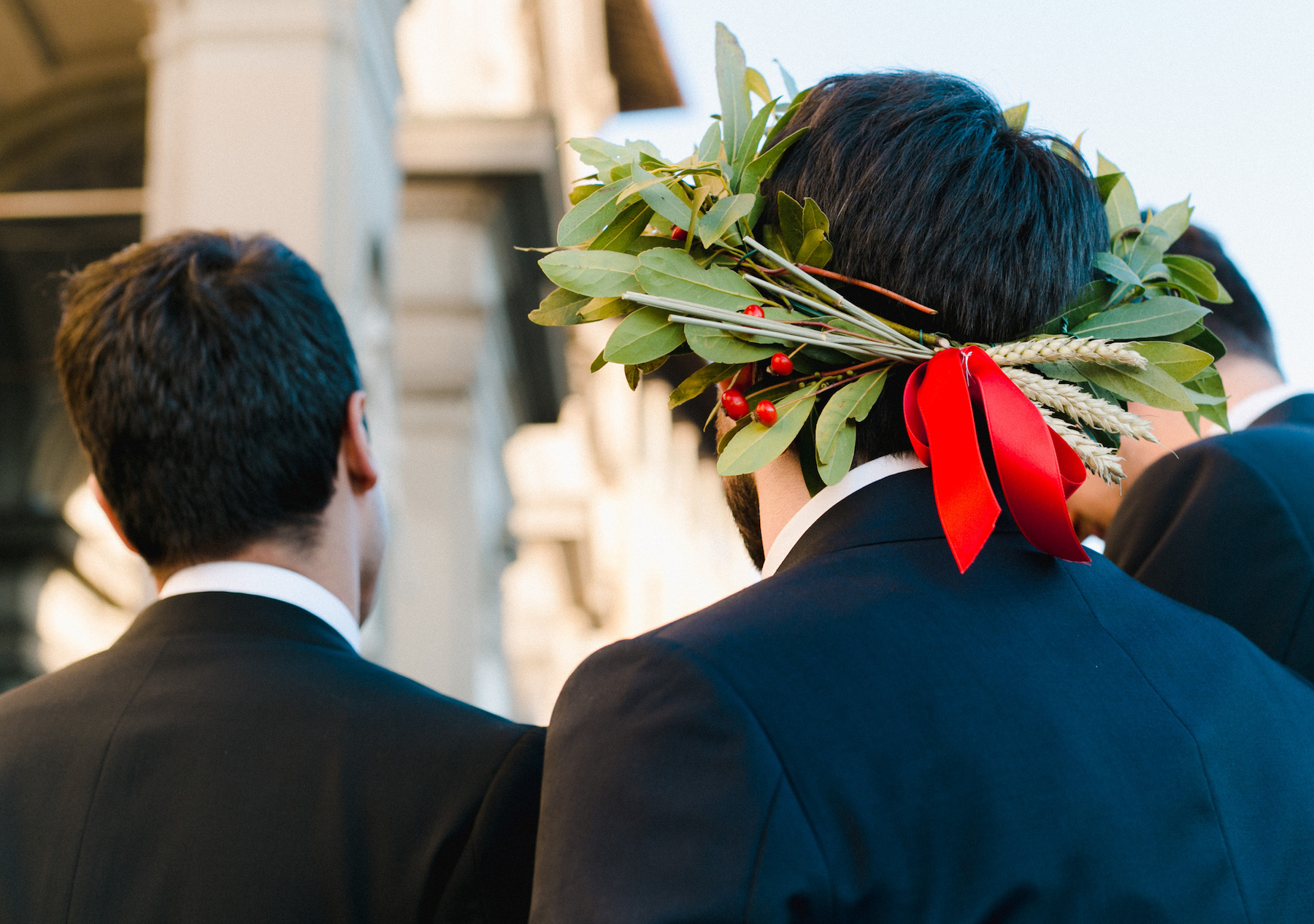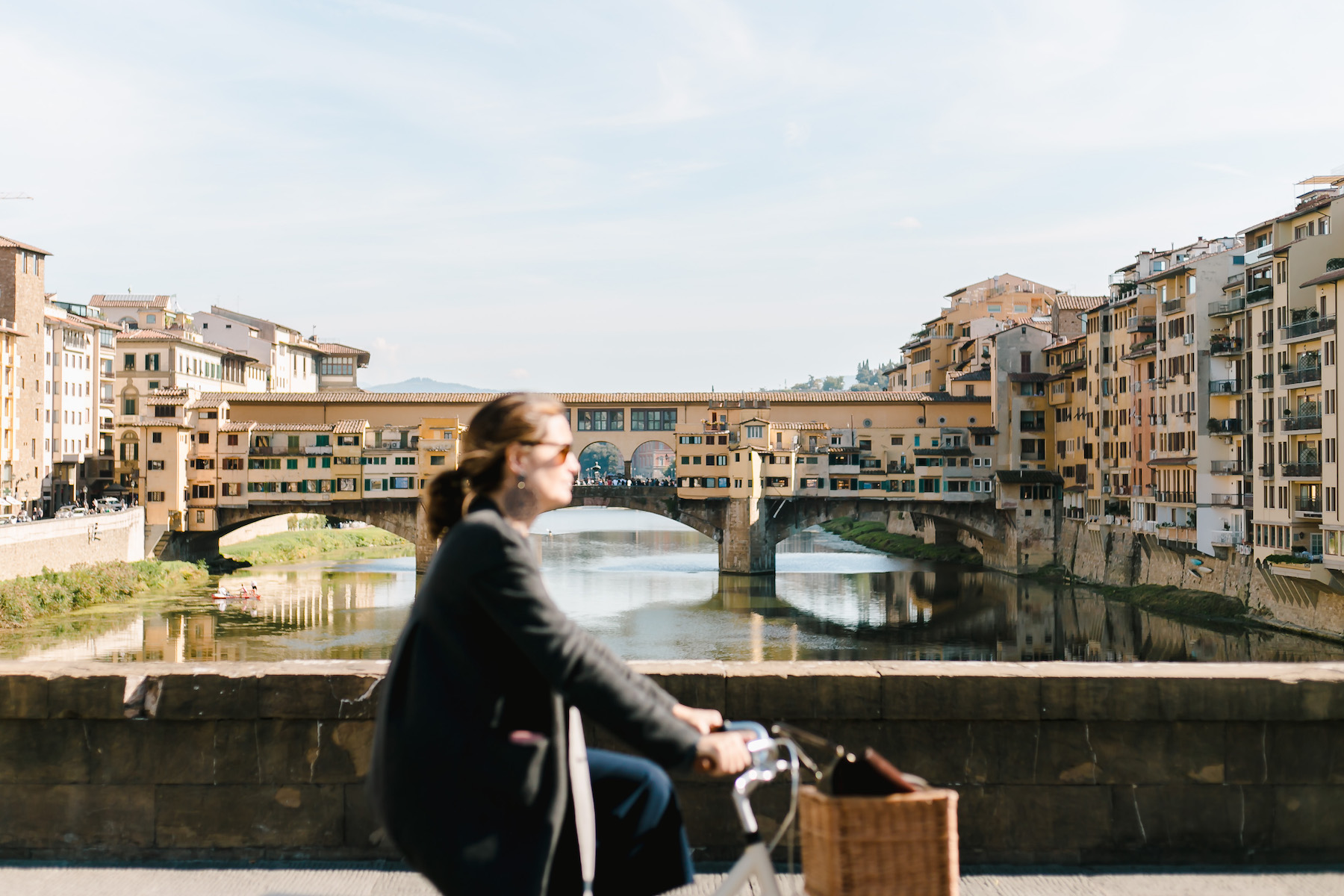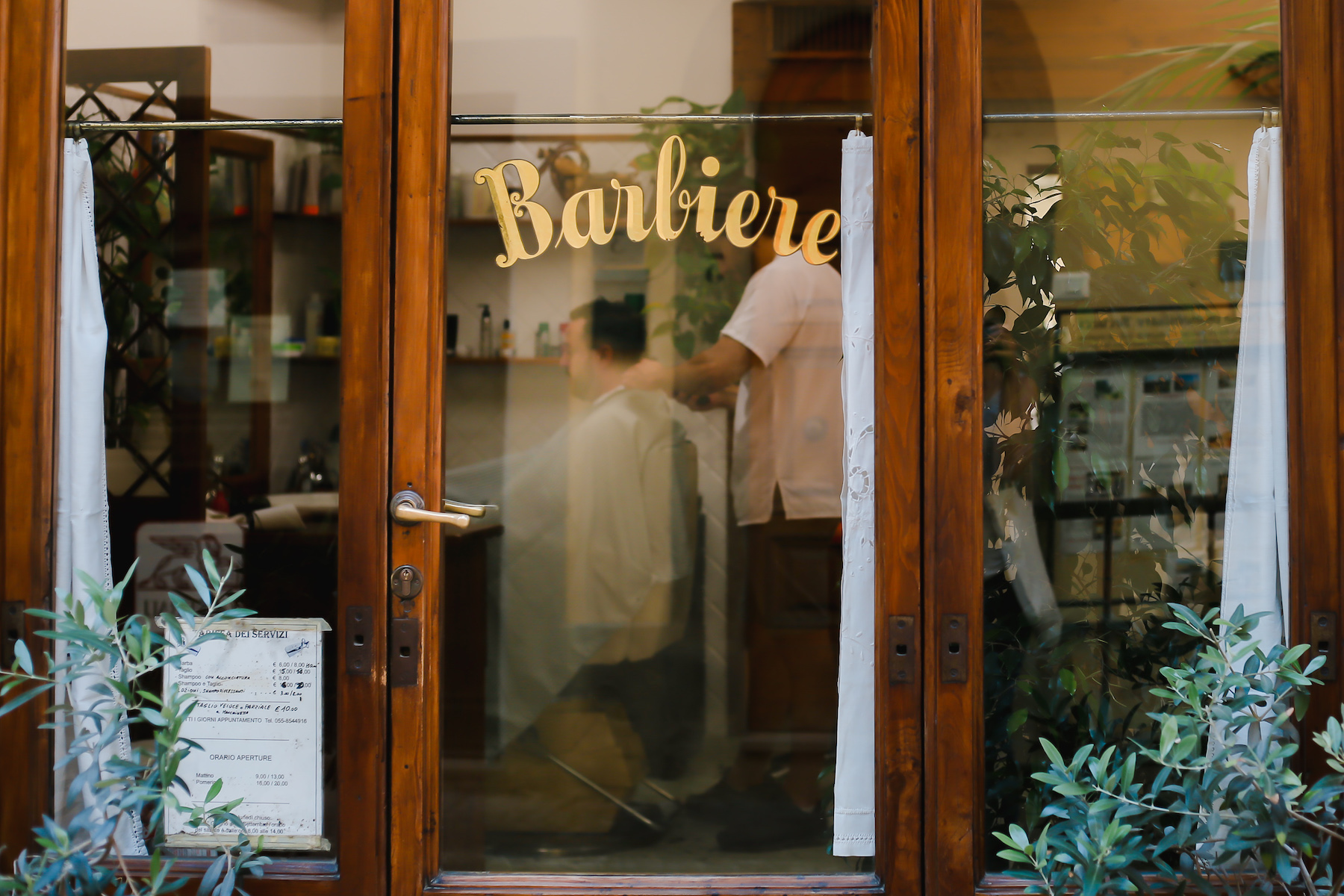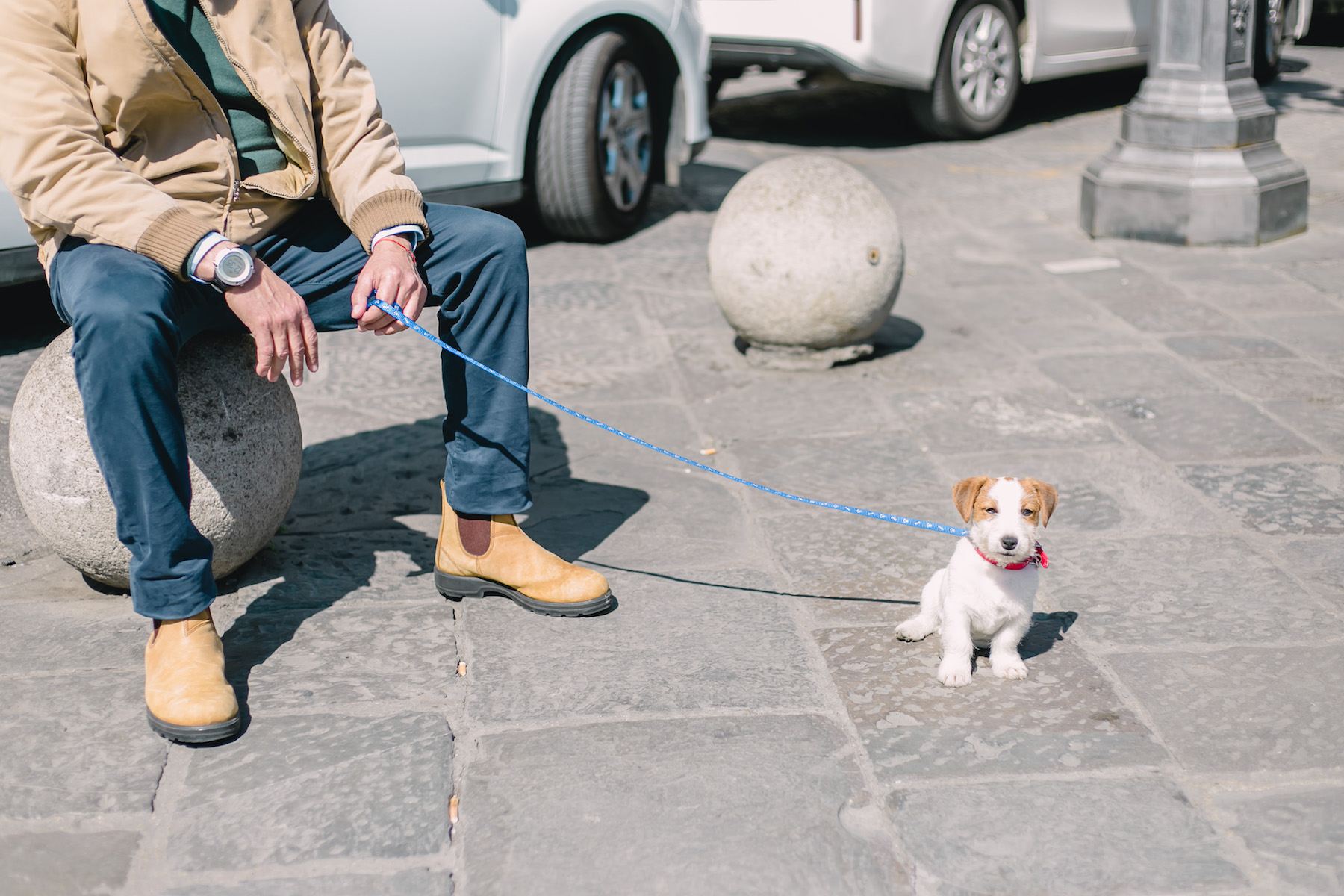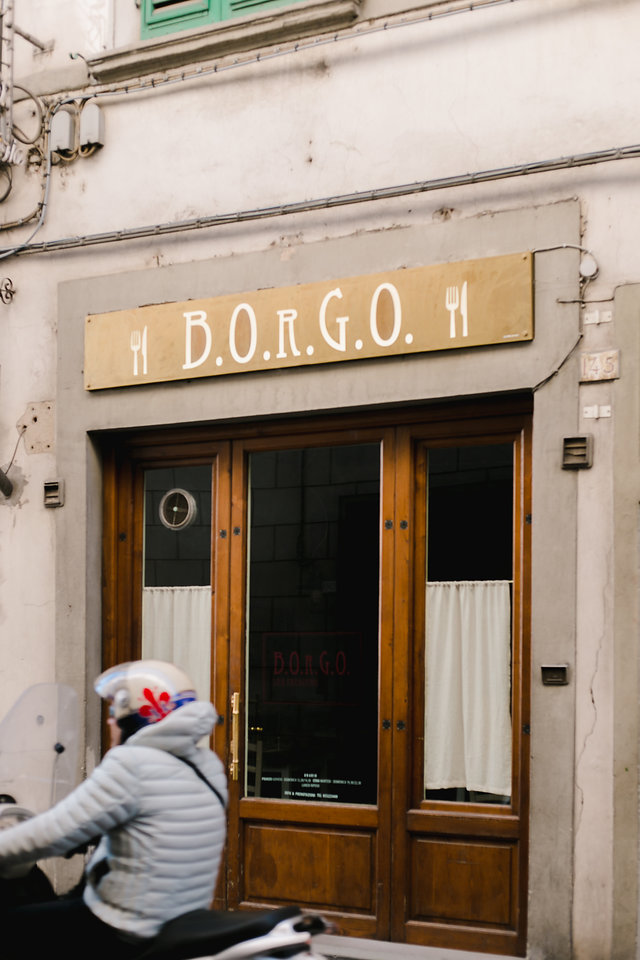 ---
Christine Juette is a former wedding planner turned photographer turned online entrepreneur from Germany. She divides her time between her home country, Florence and Bath, England, together with her husband. As a photographer, she is interested in the story that a photo tells, and believes that stories are the real souvenirs we take home from our travels and local wanderings. You can find more of her work on her instagram or her website https://www.christinejuette.com