Sweet, sweet September, it combines both the "rientro" return of people back to Florence as summer vacation is officially over and the time when kids start school again. It also coincides with grape harvest season and that also means la schiacciata con l'uva (thanks Emiko!), a delicious bread overly-stuffed with juicy grapes that make any rientro that much easier with every bite. The city feels consistently fun but there is also a really nice vibe, a great lead up to my favorite season of all, delicious Fall. Amen to cooler weather and reasons to make hearty soups and seek out a blanket to cuddle in together with a good book.
Our August was a bit of whirlwind, I spent a few days in Bonnie Scotland with some close girlfriends and learned that karaoke is really not my talent in life. Gorging myself on fried fish and chips though? That I can confidently excel at. We also made it to my husband's hometown of Castelnaudary, France for the annual festival that brings the city together over large cassole's full of delicious cassoulet, white beans, duck sausage and so much tasty goodness you need to experience it to believe it. I came back to the city just in time to see Netflix close down many of the central areas to film a new movie starring actor Ryan Reynolds.
It wasn't all good news though, the bridge collapse in Genoa shocked the country and world to its core, as more than 40 people lost their lives in one of the integral arteries of Italian highway commutes and made many of us wonder, how safe really is Italy's infrastructure? on August 30th, the roof of the church of San Giuseppe dei Falegnami (400 years old) also collapsed but this time luckily there were no victims. 
I hope you enjoy this lovely month in Florence and if you are looking for events, festivals and just simply something to do this month in the city, this personal roundup of events in town should do the trick. 
Link love for the month of September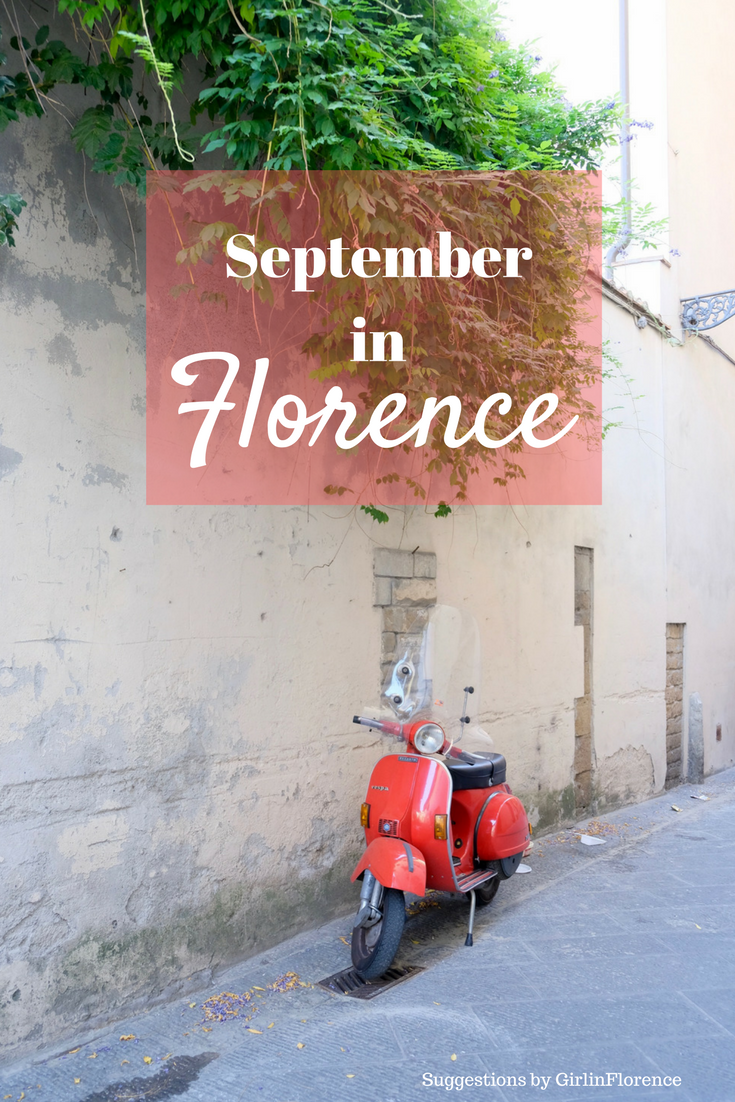 This weekend, September 1st and 2nd, marks 'La Fierucola del Pane,' the city's oldest fierucola (market selling biological products and promoting the use of organic and biodynamic farming on a small scale) both today and tomorrow in Piazza Santa Maria Annunziata. In its 35th edition, the first weekend of September will feature an open-air food market in piazza santa maria annunziata, all-day long (9am to sundown). Here you can find not only bread, but organic honey, other foods and artisan-made goods.
My pals over at Relax Firenze are offering a great lineup of wellness-related events this month including sessions of pilates & yoga, mindfulness meditation, lunch break yoga and much more! This is also my go-to spot for deep tissue massages and reflexology. Ask about their EMS personal training sessions as well if you want to tone up but don't have a ton of time free.
Storytellers in Florence is back today September 1st and the theme is heroes & mentors (awesome).  As per usual it will take place at independent bookshop cafe Todo Modo (Via dei Fossi) starting at 7pm and ending at 9pm. You are more than welcome to just come and watch people share their stories. If you have a story to share based on this theme, be sure to contact Linda on Facebook or by email at [email protected]. 
Also today (what a way to kick off the month, seriously) is the annual "Open studios" run by and at German cultural institute and artist residency Villa Romana. Expect live exhibitions, guided tours, video installations, a dj set and plenty of other artistic offerings that are free and open to the public. More details can be found here. 
Are you American, living in Florence and want to vote in this year's midterm elections? I know it can be heard to find the right information online and it's very easy to give up but luckily there will be non-Partisan VOTER REGISTRATION ASSISTANCE at the Paperback Exchange Bookshop on Via delle Oche 4R. Even if you THINK you are registered, BETTER CHECK, as lots of voters are being removed from the lists!

Dates and times so far:
Friday, August 31 from 3:30 – 6:00 PM
Saturday, September 1 from 3:30 – 6:00 PM
Monday, September 3 from 3:30-6:00 PM
Tuesday, September 4 from 3:30-6:00 PM
and
Wednesday (morning), September 5 from 10:00 AM-12:30 PM
This month's open-mic night at Tasso Hostel is on Wednesday, September 5th, now in its 37th edition (that's awesome!) in a special "back to school" edition. Bring your words, your songs, your poems, your performance, whatever you create – they would love to see/hear/feel it! The requirements are: 8 minutes per person, original material only, and an open spirit to support all of your fellow courageous presenters! address: 15 Via Villani, 50124 Florence, Italy. 
Join a charitable evening on the terrace of Forte Belvedere on September 6th (a Thursday), to raise funds against femicide. Along with a beautiful view overlooking the city of Florence, participants will also be able to taste the signature "dishes" of a sixteen important chefs (8 women  8 men) from the Florentine and Tuscan landscape including Michela Bottasso, Peter Brunel, Elisa Masoni to name a few. The evening program includes a buffet dinner open to the public, with a participation fee of 25 euros that will be entirely donated to Artemisia Centro Antiviolenza. For more information, email [email protected].
I'm really about a Jazz fringe music festival leaving the city of Turin and coming to the Oltrarno this September from the 5th to the 9th with plenty of events on offer including a spectacular kick off event at the Basilica di San Miniato al Monte on the 5th (21:15 – free admission while seats last). Expect over 150 artists and 50 FREE performances in various locations on the "other side of the river." There are SO many events going on which you can check out here but I recommend heading to Piazza Carmine daily at 6pm for breakdance, swing & more! Also on tap? A food festival for the duration of the event in Piazza Carmine.
September 7th is The Festa della Rificolona, or annual Festival of the Paper Lanterns in honor of a Christian holiday celebrating the birth of the Virgin Mary (which is on September 8th). In Florence this festival also marked a time when farmers living outside of the center would parade into Santissima Annunziata carrying paper lanterns on the evening of September 7th to then sell their goods in a market in the same square on September 8th. On the 7th around 8pm in Piazza Santissima Annunziata expect to see a large number of local Italian families carrying fun paper lanterns that local kids try to set on fire by launching spit wads (I kid you not). Honestly it's pretty cool to see in person, especially if this is your first time in Florence.
My favorite local food festival "sagra del tartufo" is BACK from September 1st to September 23rd and I am gearing up my stomach for what will hopefully be return trips to the neighborhood of Girone (in the suburbs of Florence) to try everything truffle. In its 34th year of existence, volunteers from the Italian blue cross organization come together to serve truffle pizza, truffle bruschette, pasta with truffle, truffle sausage – I sound a bit like Bubba Gump but you get my drift. It's cheap, fun and easy to get to via the bus line 14 (towards Girone) which you can catch at the station, it takes about 25 minutes to get there and it is the last stop. More info is here (in Italian).  You sit at communal tables, the light is way too fluorescent, and there are plenty of Italians. They have a new structure this year which elevates  the "sagra" feel this tear. I love it! address: head to Piazza Sandro Pertini, Fiesole then take a left to find the new structure. 
https://www.instagram.com/p/BIz46UqBtS6/?utm_source=ig_embed
My favorite neighborhood square becomes even more charming this month thanks to "Settembre in Piazza della Passera" thanks to a mid-month series of events from the 11 until the 14th organized by the IN PIAZZA cultural association. I don't have the full program yet but the press conference is next week so I will keep you posted, until then follow their FB page for news. 
Street Food Along the Arno #Lungarnodeltempio: This is by far one of my favorite things to do in the summer. Along the Riva del'Arno on Lungarno del Tempio, you'll find a cool outdoor space with food trucks including "PescePane" (the Italian answer to the fish burger) and a pretty awesome burger truck along with gelato, a Texas bbq truck among others. This is definitely a place where locals go and if you like street food/being outside, this is the place for you. open 12pm – Midnight.  address: Lungarno del Tempio.
Every #WineWednesday at this summer's urban garden at piazzetta dei Tre Re in the center of Florence there will be an evening of wine talks hosted by Ruffino Wines and co-curated by Ruffino's Francesco Sorelli and The Florentine's Helen Farrell with a series of very interesting speakers. I'll be joining the fun this September 12th but until then, here's the lineup.
https://www.instagram.com/p/BkiV7nggS5e/?utm_source=ig_embed
A festival that brings together man, woman, children and precocious beagles, the gelato festival from September 14th to the 16th will take place in piazzale michelangelo featuring the creative flavors of up to 16 gelato artisans!  Time 12pm-10pm nightly. Get your gelato card online and find out more information here.
Vintage clothes, a bike ride & picnic? Yep, on September 15th you can join a group of dapper gents and ladies as they ride around town for "pilsen day". Beer is involved.
Head to Piazza Santo Spirito, Sunday – September 16th for their all-day organic fair Fierucolina di S.Michele. The square will be filled with organic producers from around Tuscany and Italy and is a great place to pick up parmesan, kambucha, breads, essential oils and a lot more.
The Cultural Salon is back this month with a Tuesday evening aperitivo at Enoteca Bellini on September 18th, a great place to mingle (especially if you are a little older).
The Women's International Network in Florence is hosting a meet-up event on September 19th at the RFK International House of Human rights at Via Ghibellina 12A from 8:00 to 10:45 pm. As by tradition, their September meeting is a social meeting open to all women living full or part-time in or near Florence. it is a wonderful opportunity to meet new English speaking women from all over the world.
The Student Hotel is hosting an Art Battle® on September 20th at 8pm which will encompass a wonderful evening of creativity and community in one live painting tournament showcasing local artists and connecting Florence to towns and cities around the world! Come watch as artists transform blank canvases into beautiful pieces of art in just 20 minutes, and then help vote to determine the winner of the event! All artwork will also be available for silent auction. Price ticket 12 € at door, ticket 10 € advance online. More info about the event can be found here and if you want to paint, here's where to register. 
Fellow Froncofiles will delight in the return of the villaggio francese belle époque (essentially an outdoor French market) this September in Piazza Santissima Annunziata from September 13-23rd. I've already been and I have to say, it's worth going to pick up some cheese, wines and of course pain au chocolat!
A new exhibition featuring art by women from storage to spotlight is a must for this girl.  'Women Artists. Florence 1900-50', on show from September 22 to November 18, at the Spazio Mostre Fondazione CR Firenze, showcases two artists Leonetta Cecchi Pieraccini and Fillide Levasti Giorgi. Thanks to project sponsors CR Firenze Advancing Women Artists. Opening hours: From Thursday to Sunday, all day from 10am to 6pm
Free guided visits until maximum number is reached: Every Saturday at 3pm, For groups and schools every day with reservations only. Tel. +39 055 5384 997/001, [email protected]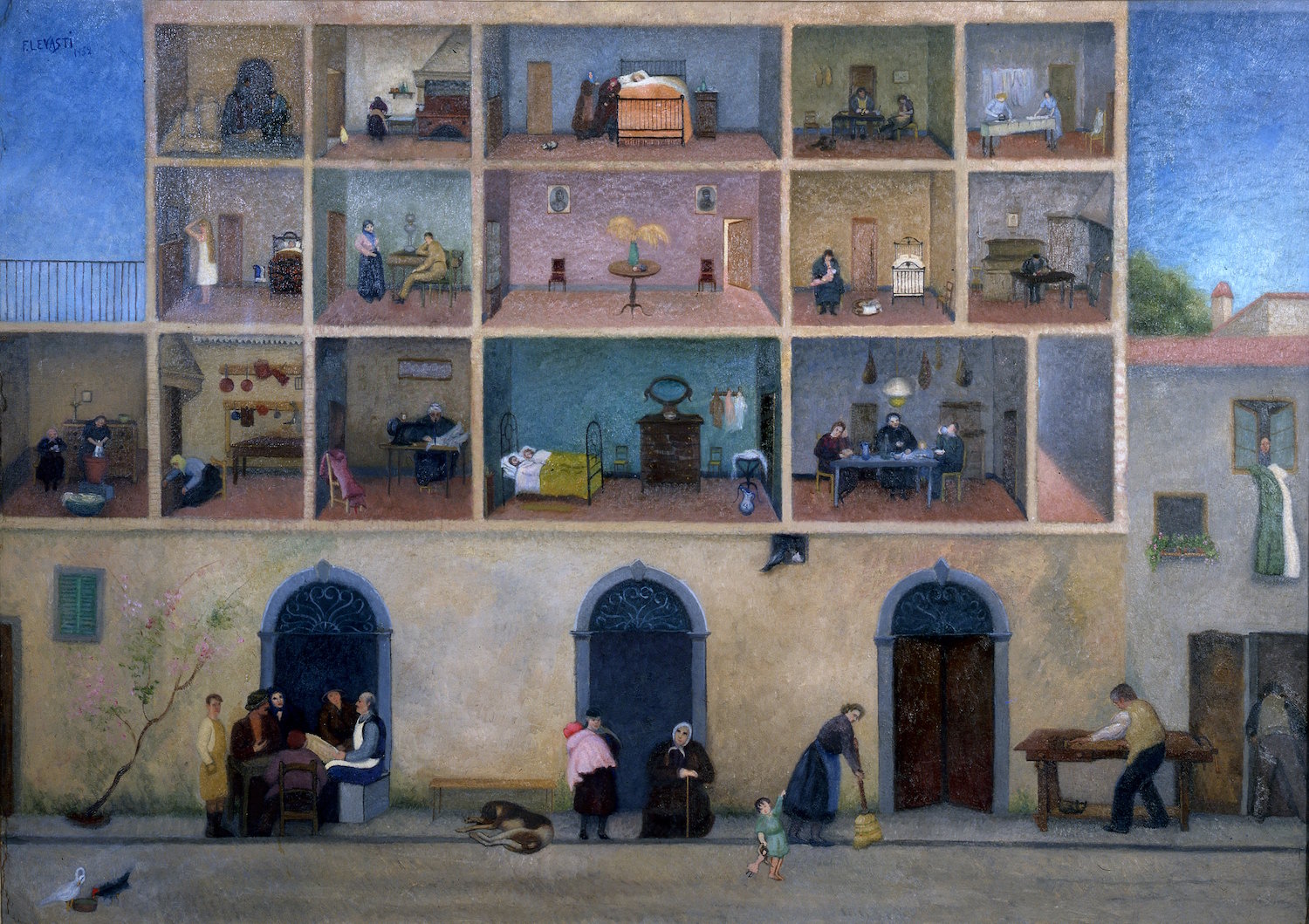 A craft beer festival organize by Ippodromo del Visarno: Beer craft arena organized by Diorama, San Felice and Le Nozze di Figaro will kick off from Friday 21st to Sunday the 23rd of September at the the Visarno Ippodromo (Cascine Park) in Florence offering a selection of quality craft beer, street food, a vintage market and a DJ set.  Opening hours Friday 18-02; Saturday 16-02; Sunday 12-24.
 Gong kicked off earlier this summer, an imposing retrospective exhibition at 16th century Fort Belvedere dedicated to one of contemporary art's major protagonists, Eliseo Mattiacci. The exhibit features a monumental presentation of twenty sculptures exhibited outside the fort and within the villa, in addition to an extensive collection of drawings, about eighty, which, for the first time ever, allow the public to admire the always supreme graphic activity of Mattiacci. It is an almost shamanic exercise, aimed at exploring the sublime of the cosmos, the orbits of the planets and stars, the rhythms and geometries that belong to the infinite universe, so as to draw stellar maps that today, just like millions of years ago, also function in symbolic, ritualistic terms. It isn't free this year but residents can buy a card for 2€ for the whole season (bring your residency document) while visitors will may a 3€ entrance fee. The full price ticket costs 3€, open from 11am-8pm. Via di S. Leonardi 1.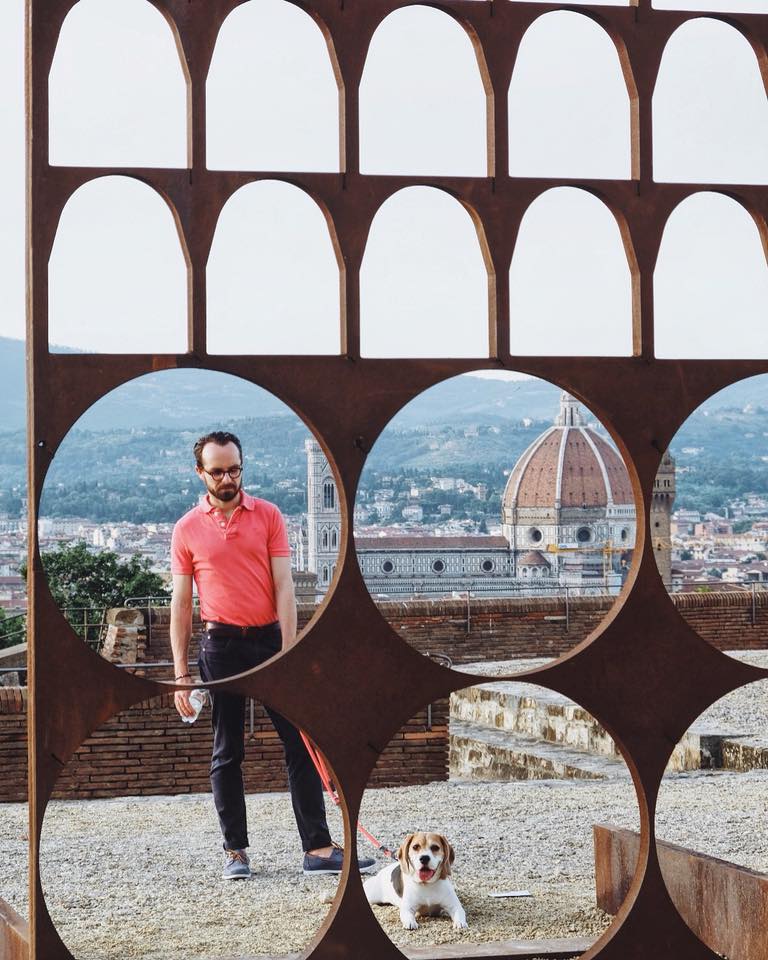 Also on tap for extended hours for visits is the Uffizi gallery. This summer's prolonged hours run through September 26 every Tuesday from 7-9pm. On these Tuesdays, concerts and other exhibitons are offered as brief "intermissions" while visitors navigate the museum's halls. There are an excited array of events this month worth attending and you can get the fill update on each Tuesday's performance here. 
Islam Art and Florence is a great exhibit this summer showcasing artistic exchanges between Florence and the Islamic world at both the Uffizi Gallery and the Bargello museum until September 23rd. It might come as a surprise but Florence is home to an extremely important collection of Islamic art comprising almost 3,300 pieces, all of them items of exceptional importance, donated by Lyon-born merchant Louis Carrand in 1889 to the Museo Nazionale del Bargello. For the duration of the exhibition, a combined ticket (€ 29.00, reduced €14.50) is available and valid for three days, admitting the holder to the Uffizi, the Bargello and the Museo Archeologico di Firenze.
Join the Creative People in Florence for the first of several "open studio" events this September in Florence. On the 19th, you can join them in the studios of Sara Amrhein and Tiziana Alemanni, two of the designers featured on the Creative People in Florence Map. Starting at Sara Amrhein Firenze at 6pm, you can meet Sara, see her materials up close, and hear about her newest jewelry pieces. At 7pm they will head over to Sartoria Tiziana Alemanni to take a peek behind the scenes of this haute couture fashion design atelier.
Head to Cascine Park for a Vintage & Art Market September 21-23rd in the Visarno Arena.
Super excited about this cultural treasure hunt Caccia al tesoro fotografica using photography September 22nd. The fun kicks off from Piazza Santa Maria Novella at 3pm and you can read more about it here. 
Palazzo Strozzi, the city's foremost exhibition space, is opening its next show Marina Abramović. The Cleaner from 21 September onwards. This major exhibition features Marina Abramović, one of the most famous and controversial figures in contemporary art, whose works have revolutionized the idea of performance, testing her body and expressive potential to the limit.  Expect over a hundred works from her most famous creations, from a career ranging from the 1970s to the 2000s, including videos, photographs, paintings, objects, installations, and live recreations of her most famous performances by a group of performers specially chosen and trained for this show.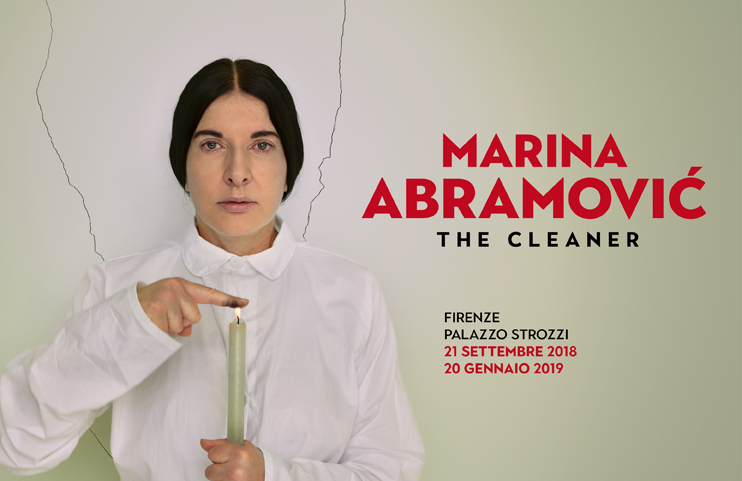 Might I suggest a climb up Torre di San Niccolo, or San Niccolo's tower, one of the city's best preserved ancient gates. Luckily it is open now until September 30th (excluding Mondays). You can climb the tower via guided tour (both in English and Italian) daily from 5-8pm (from September, 4pm) for the affordable cost of 4€.
The last Saturday of every September is the Carro Matto or "crazy cart" with wine from Rufina that is pulled by a pair of white oxen through the city. Naturally it sort of marks harvest season as you can expect to see the parade fanfare around 3:30pm the last Saturday of the month. Read more about this annual tradition here. 
My friends of Creative People in Florence are hosting an open studio session on September 27th with EleoLab and New Kid, two of the designers featured on the Creative People in Florence Map. Starting at Eleolab (Via Arnolfo 11r) at 6pm, you can meet Eleonora, and learn about her line of exquisite accessories. Then at 7pm they will head around the corner to check out New Kid and their collections of footwear, accessories and fashion.
See what's happening in the world of technology in Italy at the 3rd edition of Wired Nextfest in Florence from the 28th-30th. This amusement fair of innovation is led by Wired Italia and includes both Italian and foreign speakers  to talk about how the world is changing, from science to economy, from culture to technology. Free to attend, registration required.
I usually love to welcome cooler weather and rain with a trip to the movies, so make sure to check out this month's original language lineup at The Odeon Firenze. It seems like they are only planning to show Mission Impossible – Fallout (meh) and Mamma Mia for most of this month so let's hope to get more a variety soon! Here is the program until the end of October. 
While not exactly a specific event, the summer marks the opening of many of the city's rooftop terraces. Most of which are on top of hotels where anyone can go for an aperitif drink, or sometimes even stay for dinner. The bonus is you get a beautiful, panoramic view of the city. Just be aware that drinks will often be a little pricier. This is definitely one of our favorite activities on a beautiful summer evening. Favorites include:
"La Terrazza" on top of Hotel Continental is open to the public and is a sexy, sophisticated spot to sip a moscow mule with a birds-eye view of the Ponte Vecchio. Pricey, cocktails cost around 16 (if not more) euros, open daily from 3:30pm-10pm. address: Vicolo dell'Oro, 6r – 50123 Florence, Phone. +39 055 2726 5806 , E-mail. [email protected].
Glance Summer: Every Tuesday and Thursday from 8-11pm you can enjoy a panoramic aperitivo with live music on one of Florence's newer rooftops with a pool. address: Via Nazionale 23.
S.esto at Hotel Excelsior is a prime spot for fashionistas to grab a drink on one of the best terraces in town. I would skip dinner here and just get the drink. Piazza Ognissanti, 3. Open 7:30pm-10:30pm.
B-Roof is an awesome rooftop bar on Hotel Baglioni. It is the ideal place for a sundowner aperitivo with a large, expansive terrace at your beck and call with a bird's eye view of the Duomo cathedral (and not only). Dig into curated snacks and fun cocktails, keep in mind that it's best to make a reservation. Added bonus, you are very close to the train station should you need to jet off quickly. +39 055 23588865 www.hotelbaglioni.it.
Oblate stays cool. On top of the Oblate library lies a cafe that is quite popular with the Italian student population. The great thing is you can also get a drink here and prices are cheap so this is a wonderful option for those who are on a budget, but still want the Duomo smack in their face. address: via dell'Oriuolo, 26. Cool place to organize a private aperitivo as well. Info here.
Hotel Plaza Hotel Lucchesi's stunning rooftop terrace by the National Library is one of my favorite places to go for a rooftop drink and they are probably the best price/value for fancy hotel experiences, do keep in mind that prices went up in 2018 and you cannot get just a drink during sunset. Be prepared to spend at least 25€ if not more. Reservations recommended +39 0552623500 [email protected]. address: 

Lungarno della Zecca Vecchia, 38.

View on Art is probably my favorite new terrace this year in Florence. Located on top of Hotel Medici in the center of town, you'll find a beautiful view of the Duomo cathedral and more affordable aperitivi than similar terraces. address: Via dei Medici, 6. Closes at 10pm. 
https://www.instagram.com/p/BmVwpRqHIq9/?taken-by=girlinflorence
Hotel Kraft is one of the lesser-known spots for dinner or a drink in Florence and I actually quite like it. You'll find it on 

Via Solferino, 2 near the American Embassy. 

Grande Hotel Minerva, '360 Three Sixty' Rooftop Bar. Always an iconic destination in Santa Maria Novella. Open daily from 7pm-midnight. Email [email protected] for a reservation.
Hotel Torre Guelfa has a tiny bar on Borgo Apostoli on top of an ancient tower (you have to ask at reception if they have space, hotel guests get first priority). The view from here is one of the best in town and drinks are as affordable as 9€ for a spritz (a steal on a Florentine rooftop).
Get Out of Town 
My top picks on what's on around Tuscany, and yes September is a GREAT month to visit Italy. 
 Sept 7-9, Cookstock food festival will take over the picturesque town of Pontassieve (easy to reach from Florence by train) for two days of cooking shows, tastings, tortello-offs and much more. Read all about it on The Florentine. 
The first Sunday of September there will be a joust,

Joust of the Saracen, in Arezzo's Piazza Grande, a tradition that has taken place since the medieval period.
September 29th, Sagra della Frittura di Pesce + Birra illimitato, fried fish and great beer in one festival i the hilltop town of Fiesole, an easy bus ride from the center of Florence. 9pm-12am. 
The last Sunday of September (the 30th) head to Impruneta in the hills of Florence to catch the Festa dell'Uva (grape fair), a traditional 

festival

 that dates from 1926. Full Program here.