In a city as dynamic as Florence, it's hardly surprising that well-known brands have figured out that food and fashion sells. Of course the old adage was more "sex sells" (still does) but food might just be a dash more popular (and less emotionally draining… well maybe) as I'm starting to see reflected in the city today. The irony of writing this isn't lost on me. I am the least fashion-forward person I know and as I type this from my small apartment in the Oltrarno, I am sporting a ski-jacket better meant for the alps and the shoes Nico dubs "public service boots" for the amount of times I have chosen to sport these throwaways during doctor's visits around town.
Spring might be keeping us hungry for vitamin d at bay for just a little longer but I do have news that might make your next visit in Florence an even more fashionable(y) tasty one with three spots you may or may not have heard about. They are just a few of the interesting places you can visit around town at the moment as it's worth keeping in mind that this weekend (the 24th and 25th of March) there will be the FAI Spring open days when over 100 hidden locations are open to the public all over Italy, and on Sunday the 25th a brand-new contemporary art collection donated by local collector Roberto Casamonti will be debuting on Via Tornabuoni at Palazzo Bartolini Salimbeni.
Trust me when I say, no matter what the "buran wind" weather, you'll find something worthy to experience this Spring. 
Gucci Garden | The Rebirth Of Gucci with a new collaboration together with Massimo Bottura 
https://www.instagram.com/p/Be_HqBSHZ4n/?taken-by=girlinflorence
Truth be told, I was quite surprised when I heard that Gucci in Piazza Signoria was to open its very first restaurant under the helm of one of the most talented and well-known Michelin starred chefs in the world, Massimo Bottura. Our Florence, really? And yet, it is true and should I really be surprised? Gucci has undergone quite the facelift over at Piazza della Signoria combining multi-visionary art and branding; a gift shop to rival gift shops (love the iPhone covers for example), an actual Gucci store selling exclusive shop products and of course, the Gucci Osteria. You might be thinking about that song "Gucci Gang" by Lil Pump — or rather this brilliant fellow but despite the number of times "Gucci" is in this post, trust me it's worth it.
I had the chance to peruse the Gucci gallery with a private visit with director Paul Feakes but we did not yet eat at the Gucci restaurant, sadly enough, as I have yet to find time to experience what would happen should a restaurant and a tea room make a baby. As soon as I can get a chance to go, I'll update this post with my personal thoughts regarding the cuisine. However if you have been and would like to share your experience, let us know your thoughts in the comments. I would very much appreciate it. Especially that lovely lovely looking i tortellini in crema di Parmigiano (tortellini in a parmesan creme).
Regarding the interactive gallery itself I found it rather entertaining thanks to Gucci Creative Director Alessandro Michele, except for the rather bizarre video that had me wondering if I was actually uncool enough to "get it" (I'd love your thoughts guys). The rooms are in a two-floor space and feature themes such as "Guccification, Paraphernalia, Cosmorama and Cinema da Camera, followed by De Rerum Natura and Ephemera," a world Michele has described in Vogue "an ocean rather than a pool."
To get into the spirit, I recommend reading Sara G Forden's novel "The House Of Gucci" for a gripping account of the ascent, eventual collapse, and resurrection of the Gucci dynasty. I devoured it years ago and I felt perhaps it was time for a re-read since the emergence of this new addition to Florence though I know things have changed a lot since the days of Maurizio Gucci. 
Gucci Garden, Piazza della Signoria, 10, 50122 Firenze FI. Open 10-7:30/8pm.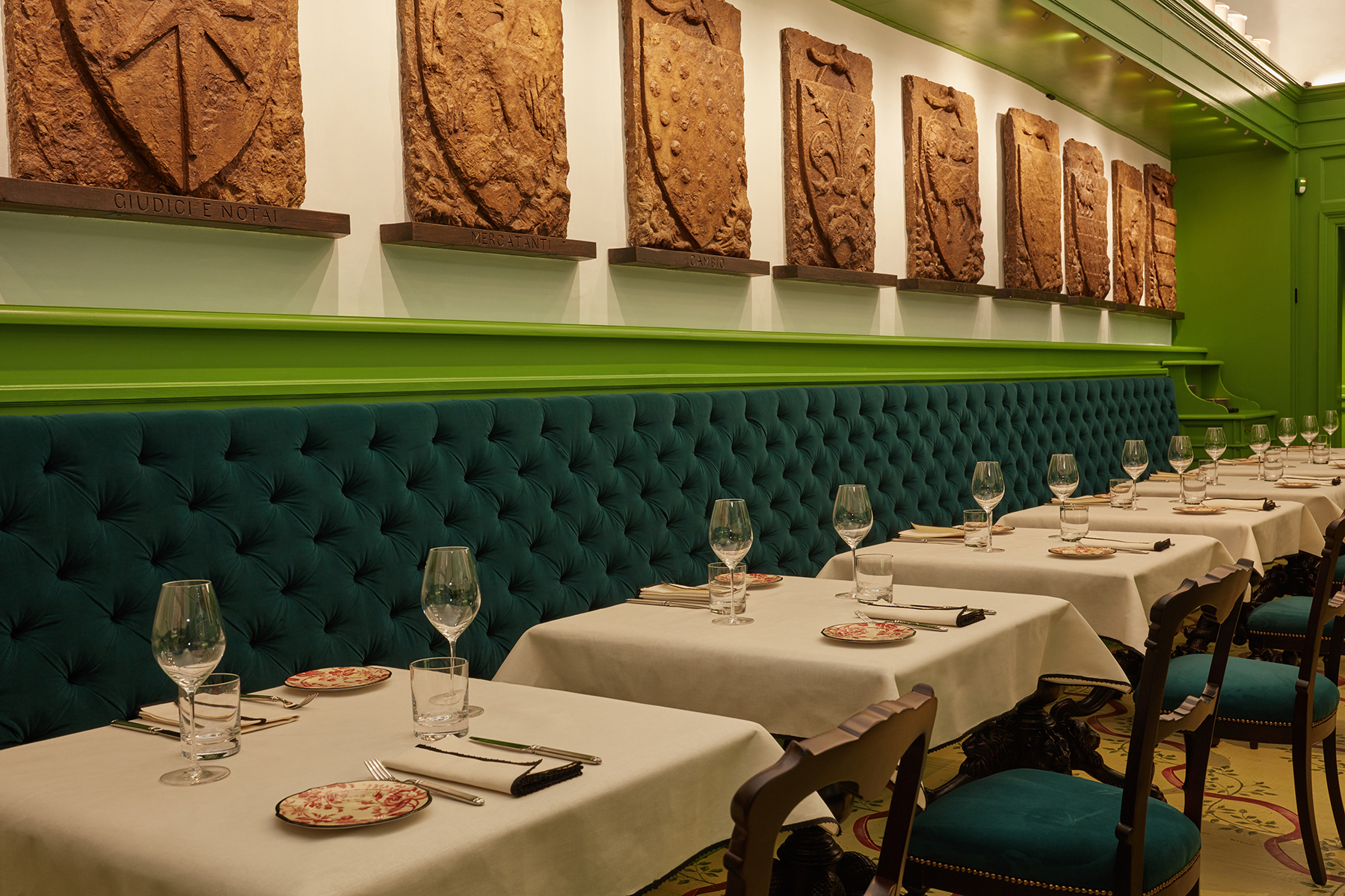 Floret – Luisa Via Roma's Terrace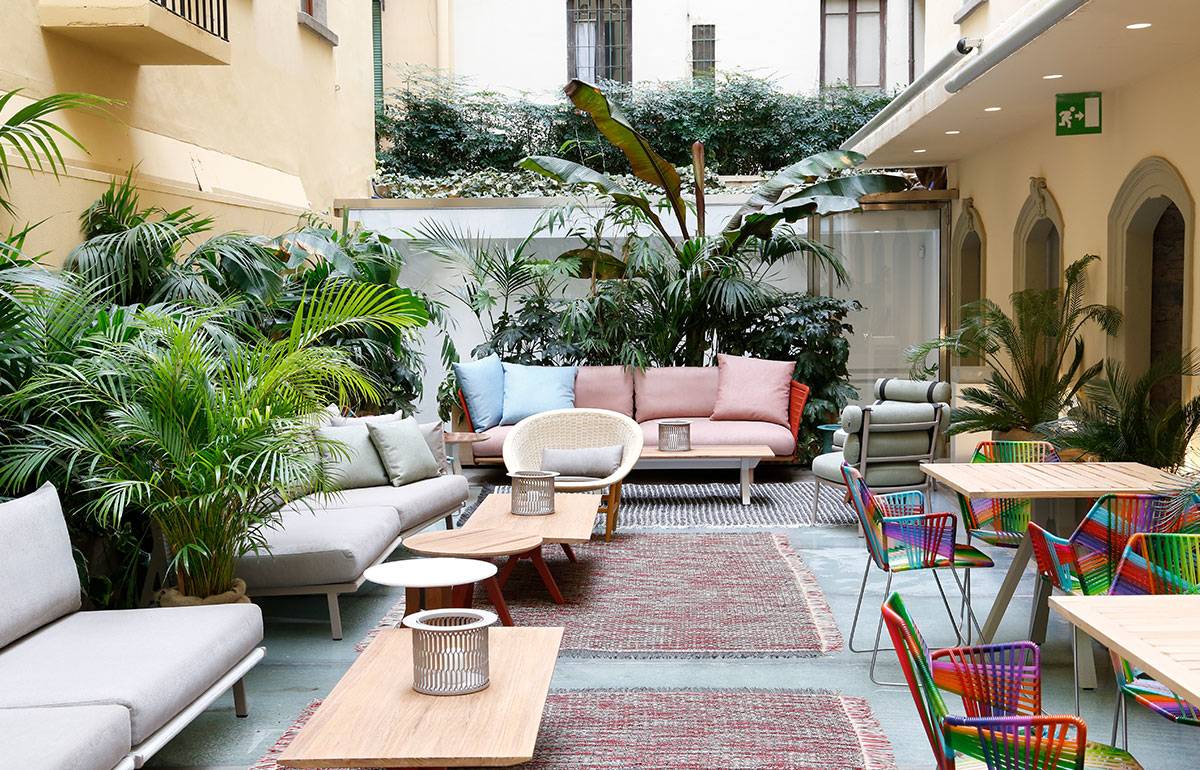 Luisa Via Roma might be best known for its often "creative" window displays just steps from the Duomo on the popular Via Roma but it just got a tad sexier with the arrival of Floret, a restaurant located inside the shop, on the first floor terrace, with an emphasis in healthier options and a bountiful brunch. You have to go through the store to get to the restaurant, I'd stop and browse the amazing, and at sometimes, ridiculous fashion on display (furry sandals for someone living and walking in Florence, probably not a great idea), however I commend Luisa for making an effort to support smaller designers along with the bigger names. My favorite part of the shop is actually their excellent jewelry display, whoever is their buyer needs a pat on their back immediately, great work!
Back to Floret, Nico and I tried out this new addition to Florence's trendy cuisine scene and we loved the beautiful outdoor decor, with comfy large sofas and tables surrounded by leafy decor to make you feel as if you were immersed in a fashionable urban garden, just steps from Gucci's latest faux fur slippers. Inside you'll find a large communal table-top (hello Menagere..) with one of the (dare I say it) coolest bathrooms in the city. Yes I have a certain affection for bathrooms, this probably makes me a weird person, but I stand by that love and affection.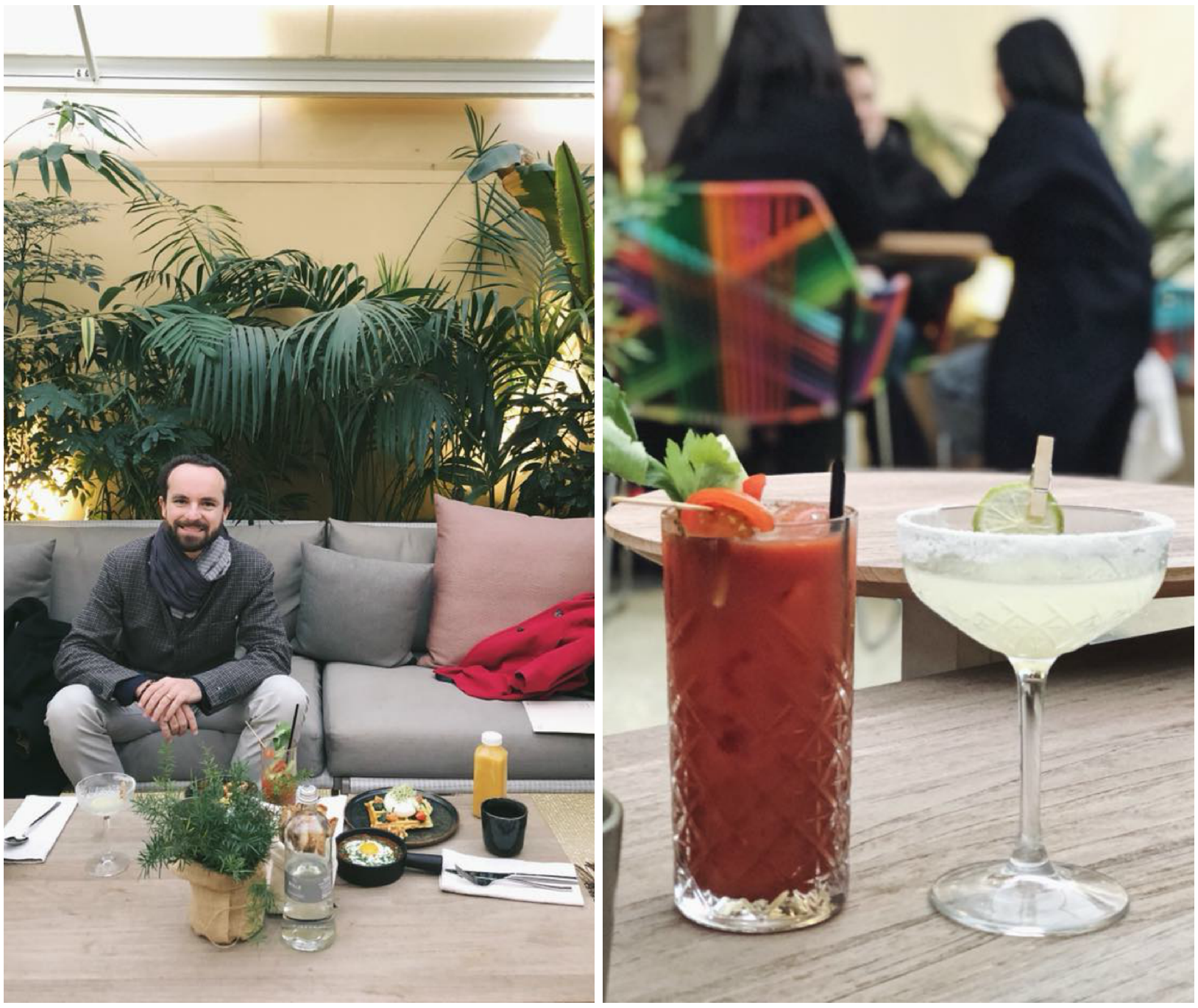 The menu offers a creative variety of breakfast and brunch style options with a fair amount of salads, smoothie concoctions, chia bowls, cold-pressed juices (that they also sell to-go), coffee, cocktails. And, a very very good club sandwich with drool-worthy perfectly-creepy kale chips. You get my drift. Plates with portions being on the smaller side range from around 9-15€ and sharing is encouraged. I especially appreciated the middle-eastern style eggs "Shakshouka" (a dish of eggs poached in a sauce of tomatoes, chili peppers, and onions, often spiced with cumin).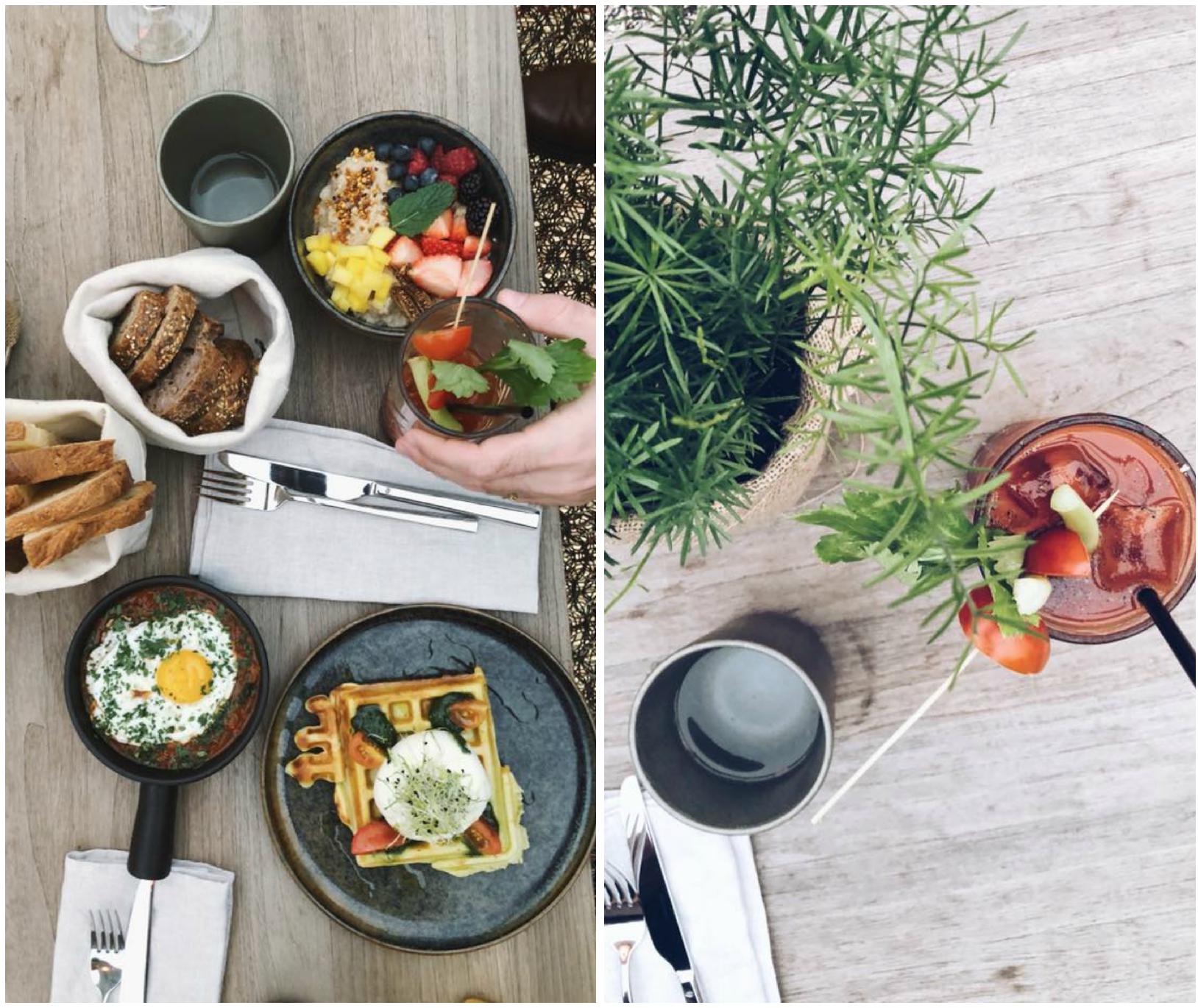 Floret: Via Roma, 19/21/r, 50123 Firenze FI. Open until 7:30pm. 
A Tea Room and a Museum Dedicated to 70+ years of Zeffirelli's Works
The Fondazione Franco Zeffirelli is a fabulous space (library, music hall, tea room, museum, archive) located in the San Firenze complex aka the ex-Tribunale in Piazza San Firenze, a former monastery turned Baroque wonder. Admittedly, this museum was only added to this list because I had the grand fortune of going on a tour this week with local guide Lucia of Exclusive Connection Tours who made it a point to take us here during a great two-day tour with Destination Florence. Thank you for this, I will never be the same again.
Zeffirelli 's career spans over 70 years in a post-war period in Italy and is responsible for incredible theater and opera productions, not to mention such films as Tea with Mussolini, The Taming of the Shrew with Elizabeth Taylor, Romeo and Juliet (1968), and Jesus of Nazareth. The museum houses over 250 works by the Franco Zeffirelli including sketches, pictures and croquises and the exhibition is chronologically subdivided in prose theatre, opera and cinema. Beautifully laid out and never crowded, for anyone who knows and appreciates his work, you will be just as delighted as I was. The "fashion" aspect is more in the theatrical and cinema sense, with several costumes from productions such as Otello directed by Franco Zeffirelli in 1986. 
In a show of humongous generosity, Zeffirelli donated his entire archive to the city in order for us to enjoy this patrimony towards the performance arts industry, perhaps the most important "act" by this acclaimed Italian director.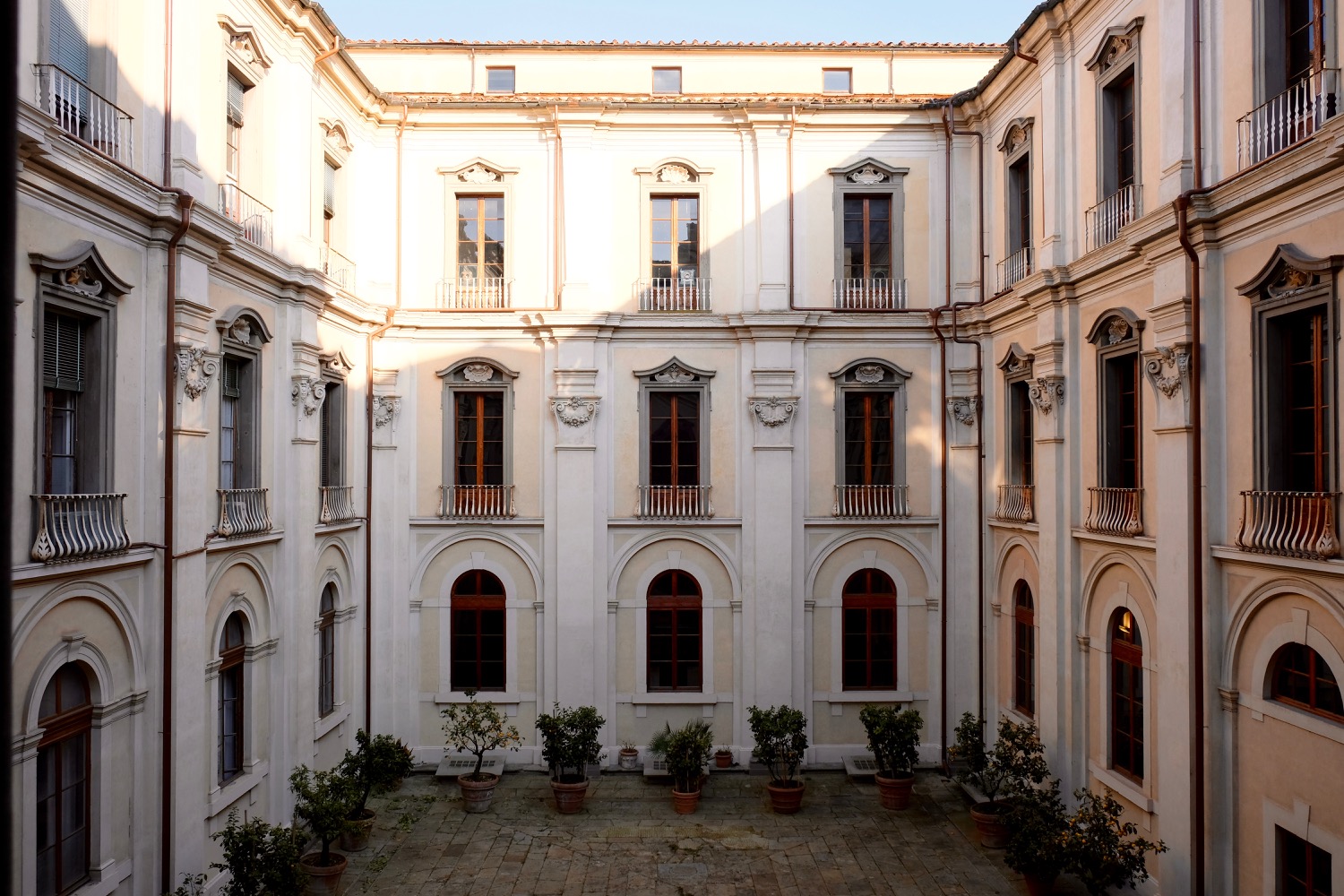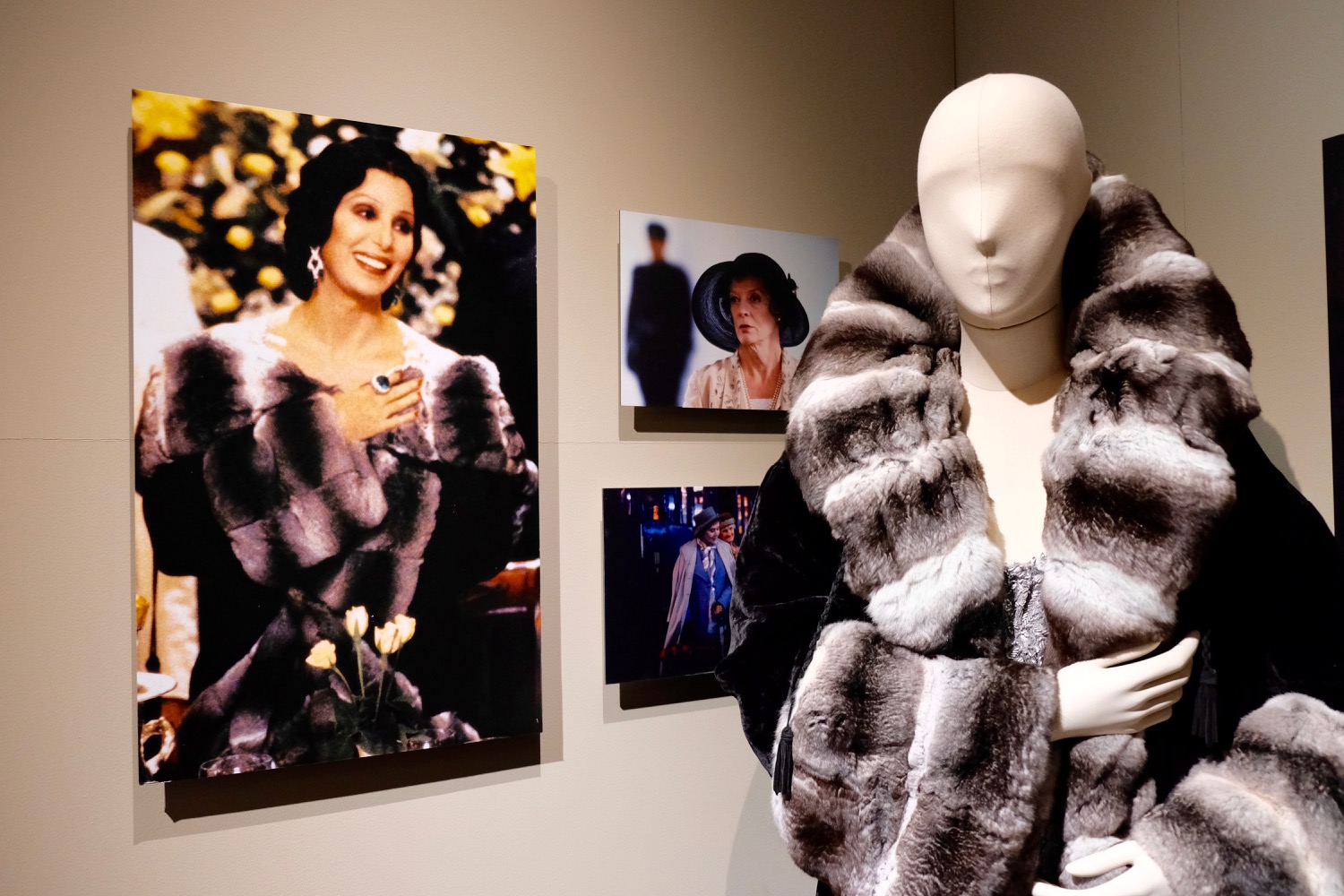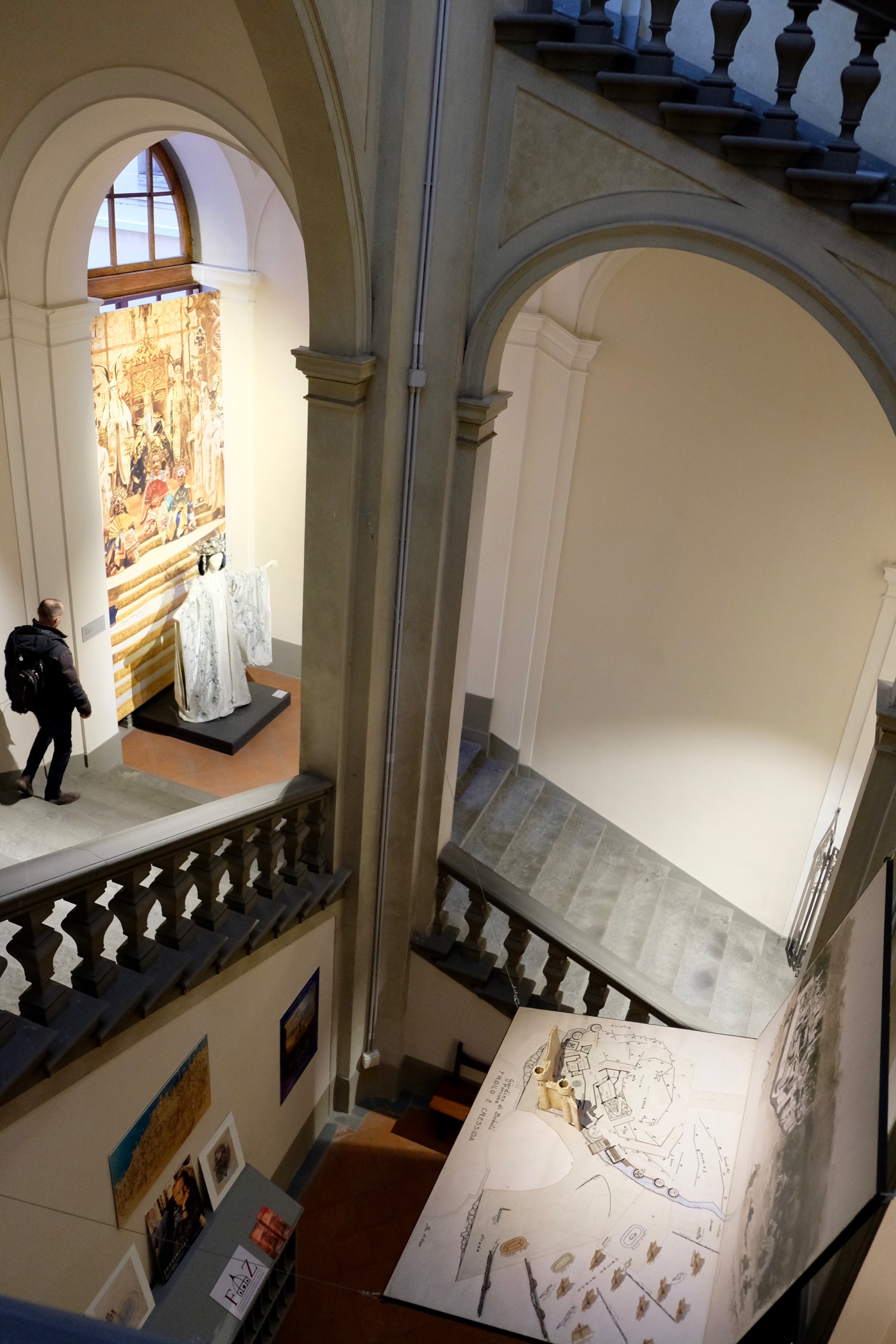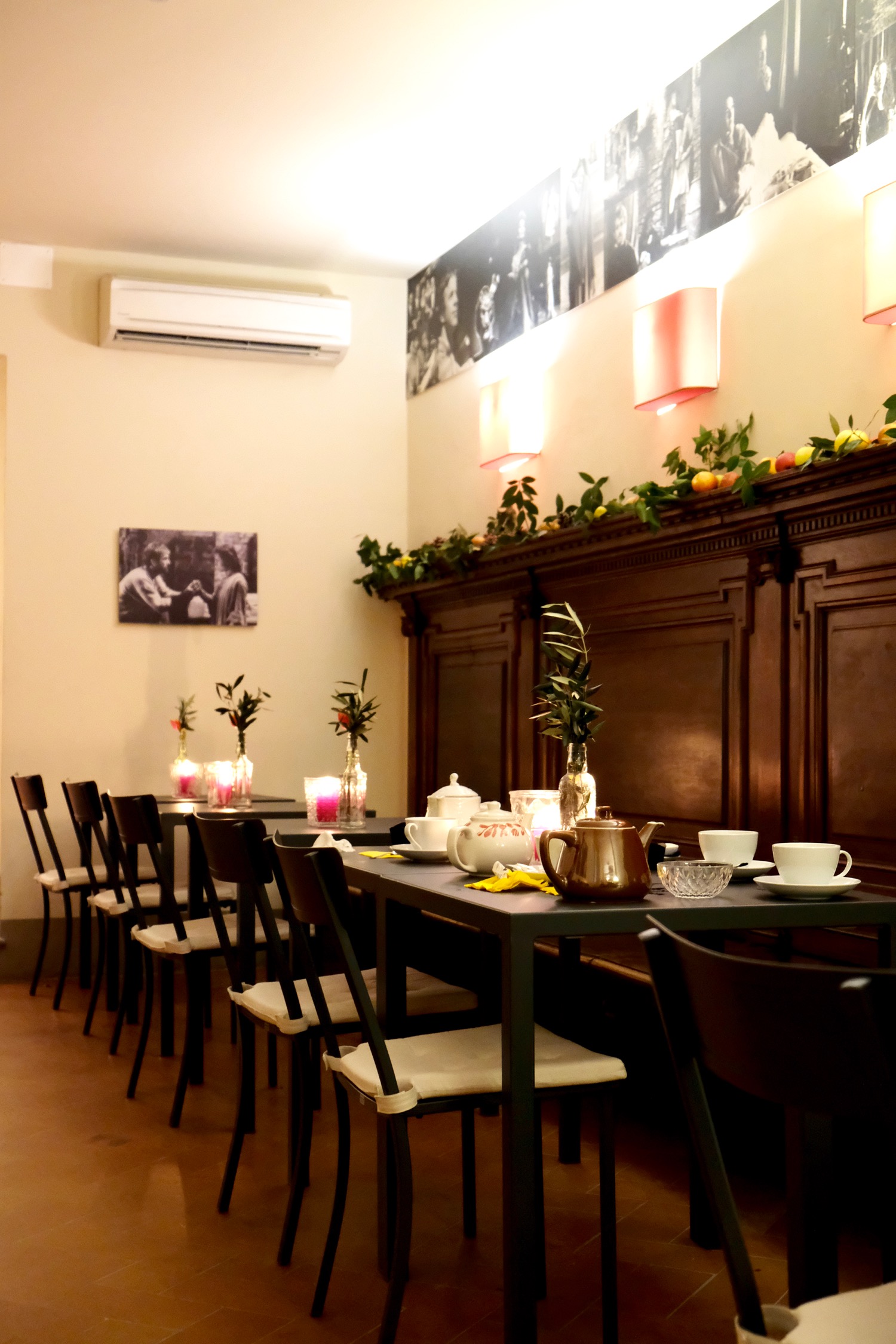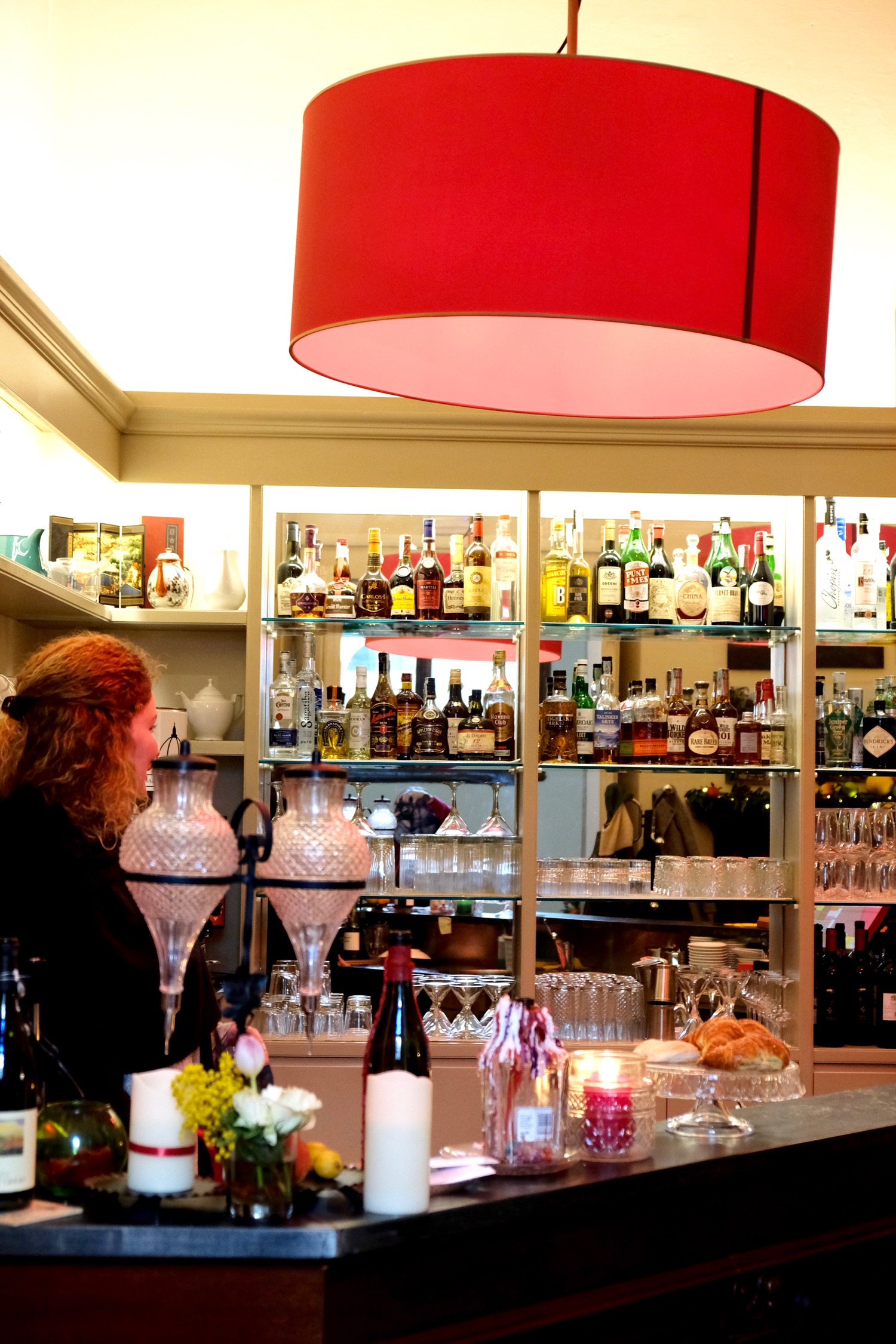 The location in Piazza San Firenze is the perfect one, a baroque building with large staircases and plenty of space to enjoy this maestro's works con calma (slowly), I was especially impressed by the multimedia room with his sketched dedicated to Dante's Inferno in The Divine Comedy.
Don't miss out on their regular concerts, I'd keep in touch via their Facebook page or website for more details on this one. 
Also located in the complex is a beautiful tea room & restaurant, open to the public for breakfast, lunch and dinner (selected days), and especially for tea-time or cocktail hour. It is run by Annamaria Tossani and her daughter Ludovica Santedicola who do a great job at welcoming guests into their indoor space and once it gets warmer, into the beautiful baroque courtyard of Palazzo San Firenze. It's easy to miss and you might assume that only museum goers have access, but indeed anyone can come enjoy a break from the chaos outside in beautifully serene surroundings and they are available for private events (exclusive dinners and whatnot).
Fondazione Franco Zeffirelli Onlus, Piazza di S. Firenze, 5, 50122. Open 10am-6pm. The museum costs 10€ to visit.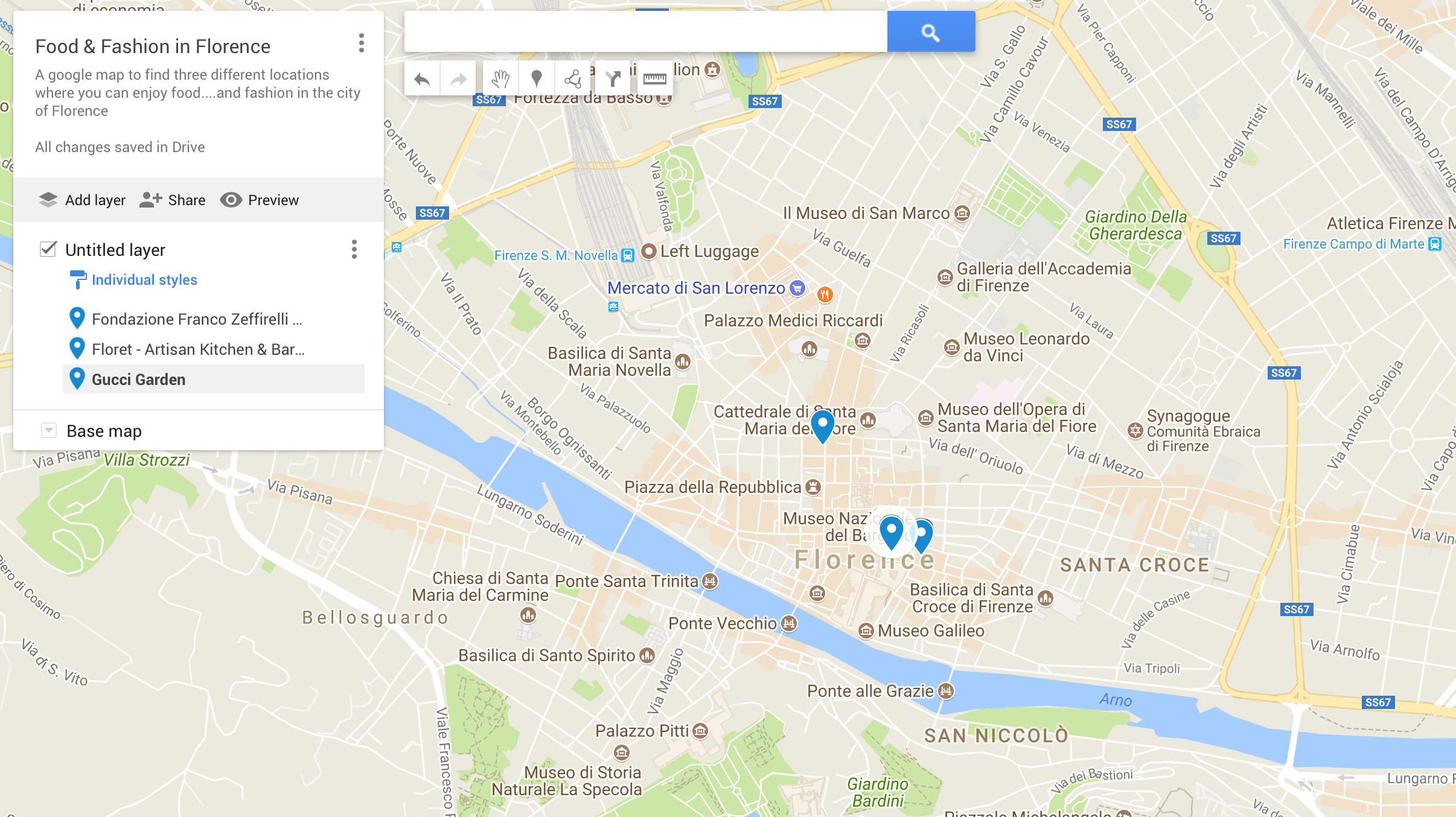 SaveSaveSaveSaveSaveSaveSaveSaveSaveSaveSaveSaveSaveSave
SaveSaveSaveSave
SaveSave