Why 11 places to visit in Milan? Well, Like many stubborn people who have their ideas set in stone about a place, the capital city of Lombardy was definitely a place that for many years I wrote off as solely Italy's business and fashion hub. A little flash, trendy, however, not enough of the Italy charm that I've fallen in love with elsewhere.
Essentially, a great place to find work, a working bus, and go for fancy sushi, not my kind of city at all but one necessary for the economic growth of a country.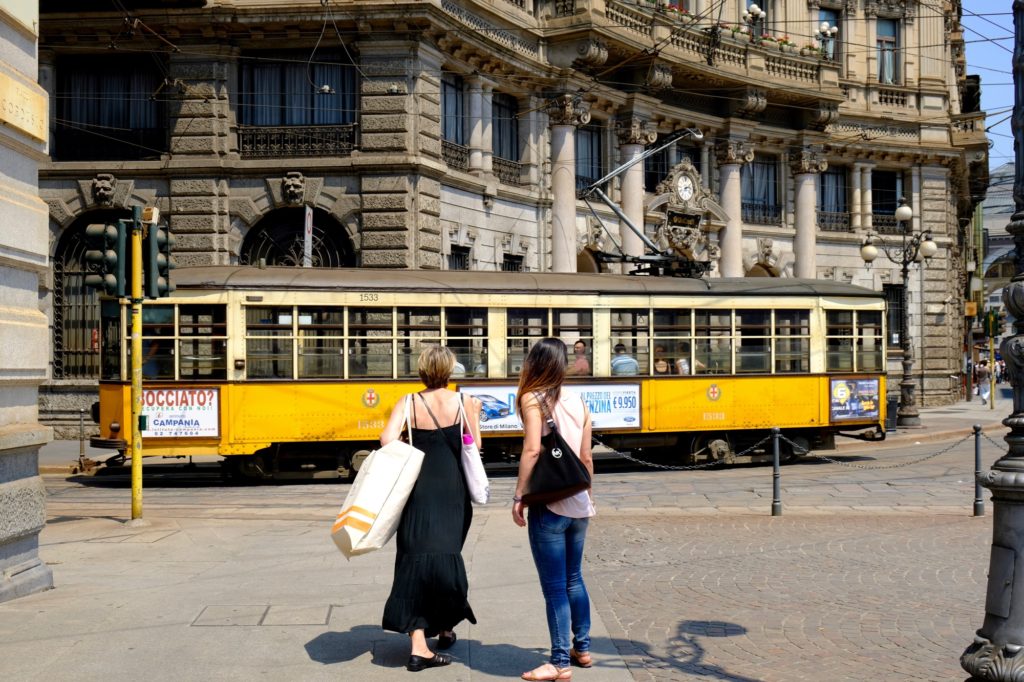 In short, I wasn't Milan's biggest fan. 
The expo happened in 2015 and the city became more than just a popular place for Italians and the fashion-minded Jetset. It became a place people wanted to visit as tourists, combining their expo adventures with a trip to see Leonardo's last supper or wander around the "gothiccissimo" cathedral in Piazza Duomo.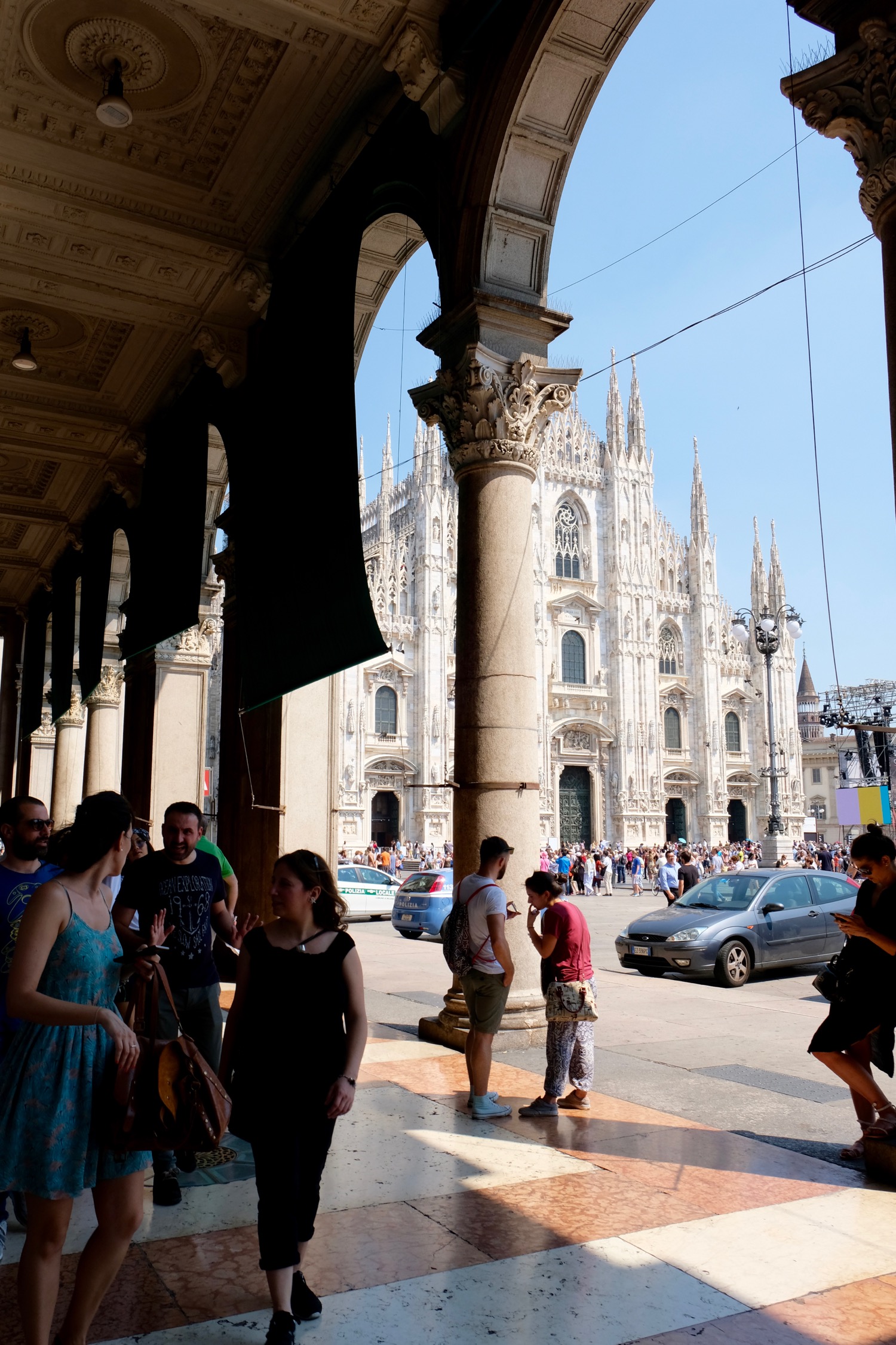 Places like the Bosco Verticale, and the cobble-stoned neighborhood of Brera have become popular fixtures on Instagram, in 2016 I read in the NY Times about local prisoner's in Milan running an upmarket (and notable) restaurant and Italy's top chef Massimo Bottura's personal guide which only cemented the metamorphosis of a city once deemed a bit ugly, boring and industrial. Milan certainly seems to have come full circle.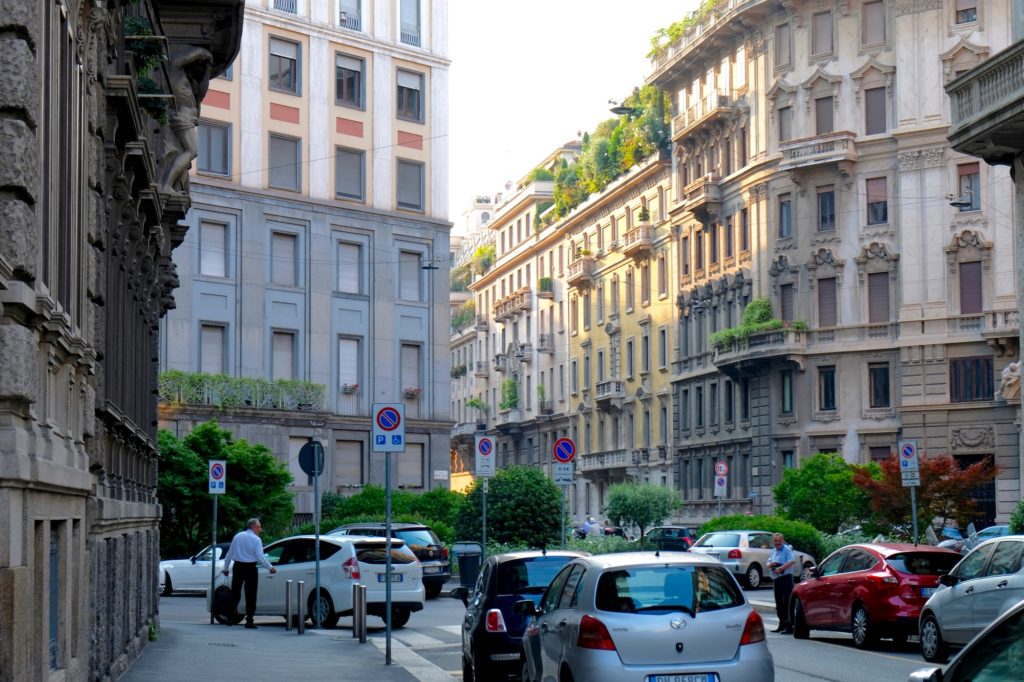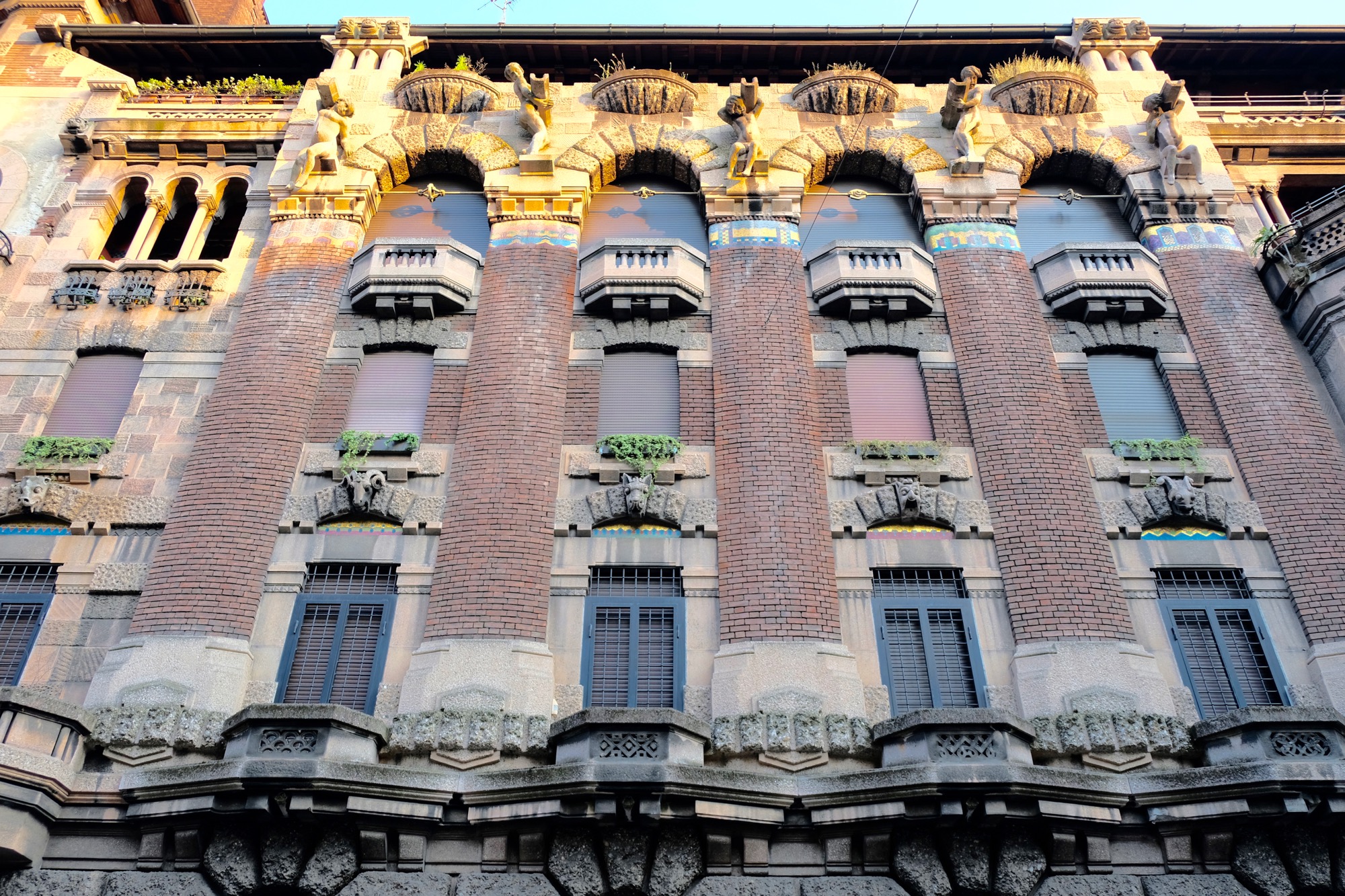 The last time I was in Milan before this year's trip was a quick, 24 hour stopover before heading to Finland. Truth be told, I had a wonderful experience wondering the city on my own and met friends, later Nico joined and we had your stereotypical romantic evening at a sexy little bistro and stayed at newly-renovated hotel next to the train station.
Recently, we came back thanks to a fun blog tour organized by the beautiful inside-and-out Thea, founder and thinker of unique travel experiences in Milan, Doing Italy.
Thea was determined to show us a different side to a city that she herself has called home for over 10 years and carries an incredible personal passion for this underrated city. This was a weekend about introducing us to interesting places, entrepreneurs with passion, and just generally doing something a little different which is the lifeblood of Doing Italy's project.
Keep in mind that Doing Italy's experiences change with every customer's wishes and range from multi-day tours to day itineraries. This is just a taster of what you could do on a customized itinerary with Thea who will make sure that you fall in love with her Italy, one of interesting people; makers, artisans, passionate foodies and much more. I should also note that Thea had the help of Cristiana Pedrali who's blog I highly recommend.
Also I'm very grateful that Thea had us stay in the eco-friendly Starhotels E.c.ho hotel near the station which was the perfect perch for a weekend in the city. Our room had an incredible view of Milan's gorgeous train station and I was genuinely very impressed by the bright well-thought out interior design, gym with a view and healthy breakfast. All extremely great value for what you pay (around 154€ a night).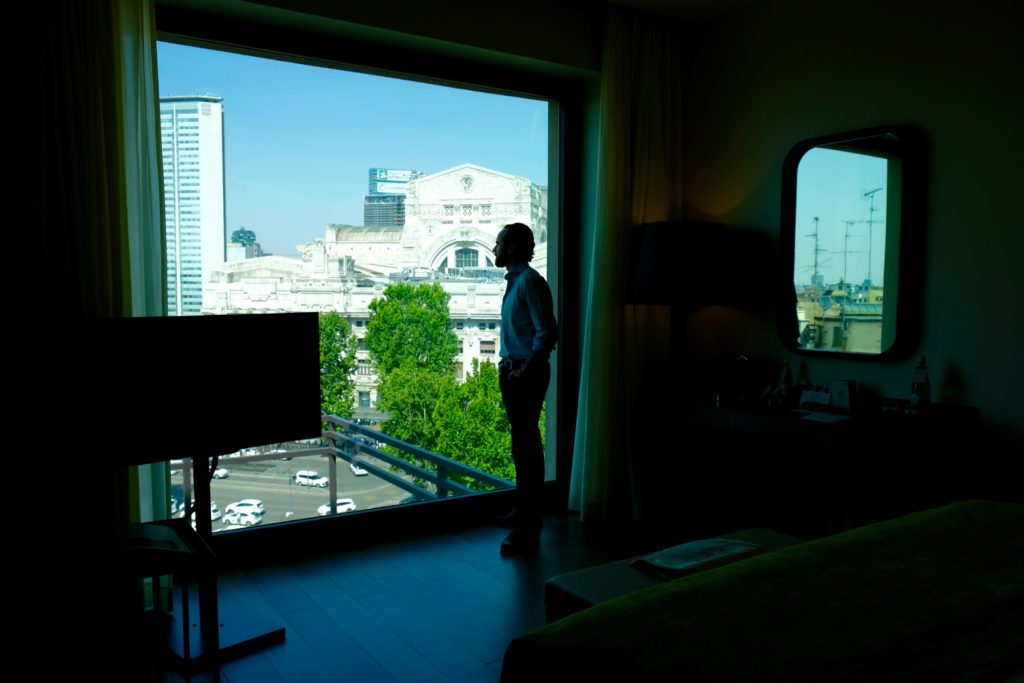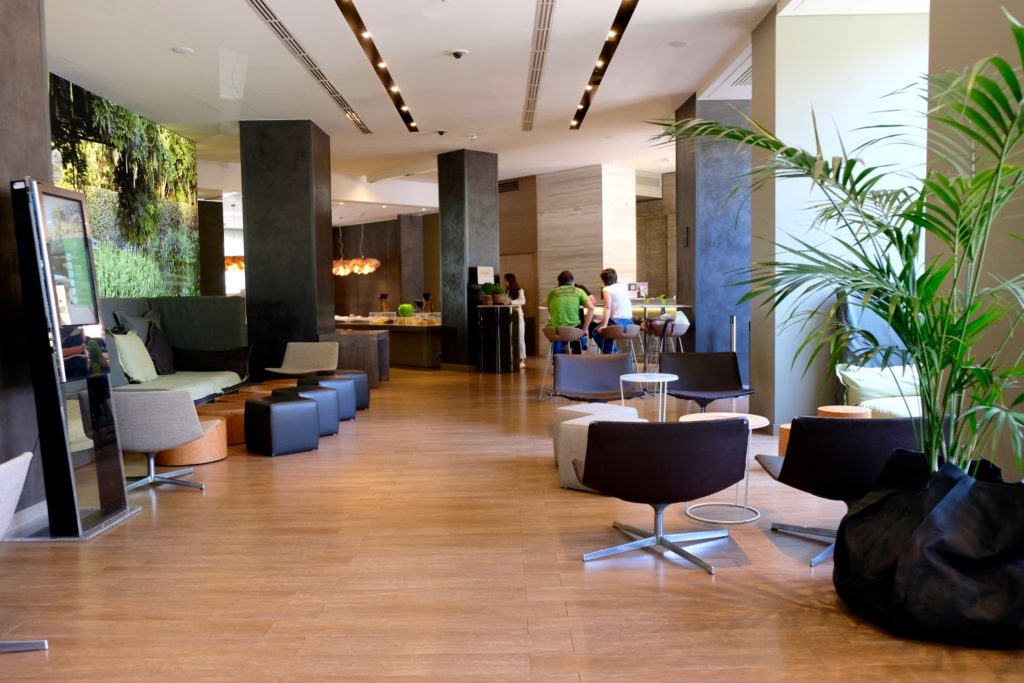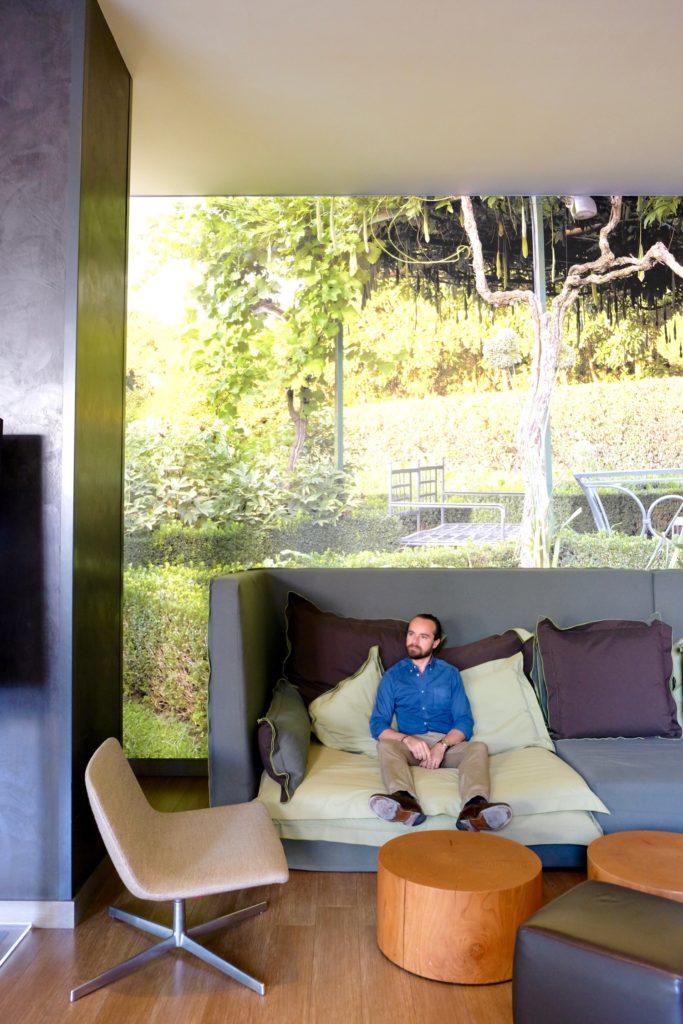 This old-school barber shop was founded in 1904 and has tended to the hair, beard and conversations of Milan's elite over the past century on the pretty Via Gerolamo Morone, behind the house of famous author Alessandro Manzoni. Nowadays Francesca has taken over to keep the barber shop's traditions in check while always sourcing the best, artisanal products any hipster could want. It remains the perfect place to peek at a continuous old-world charm in the heart of Milan's historical center. 
address: Via Gerolamo Morone 3, Milan.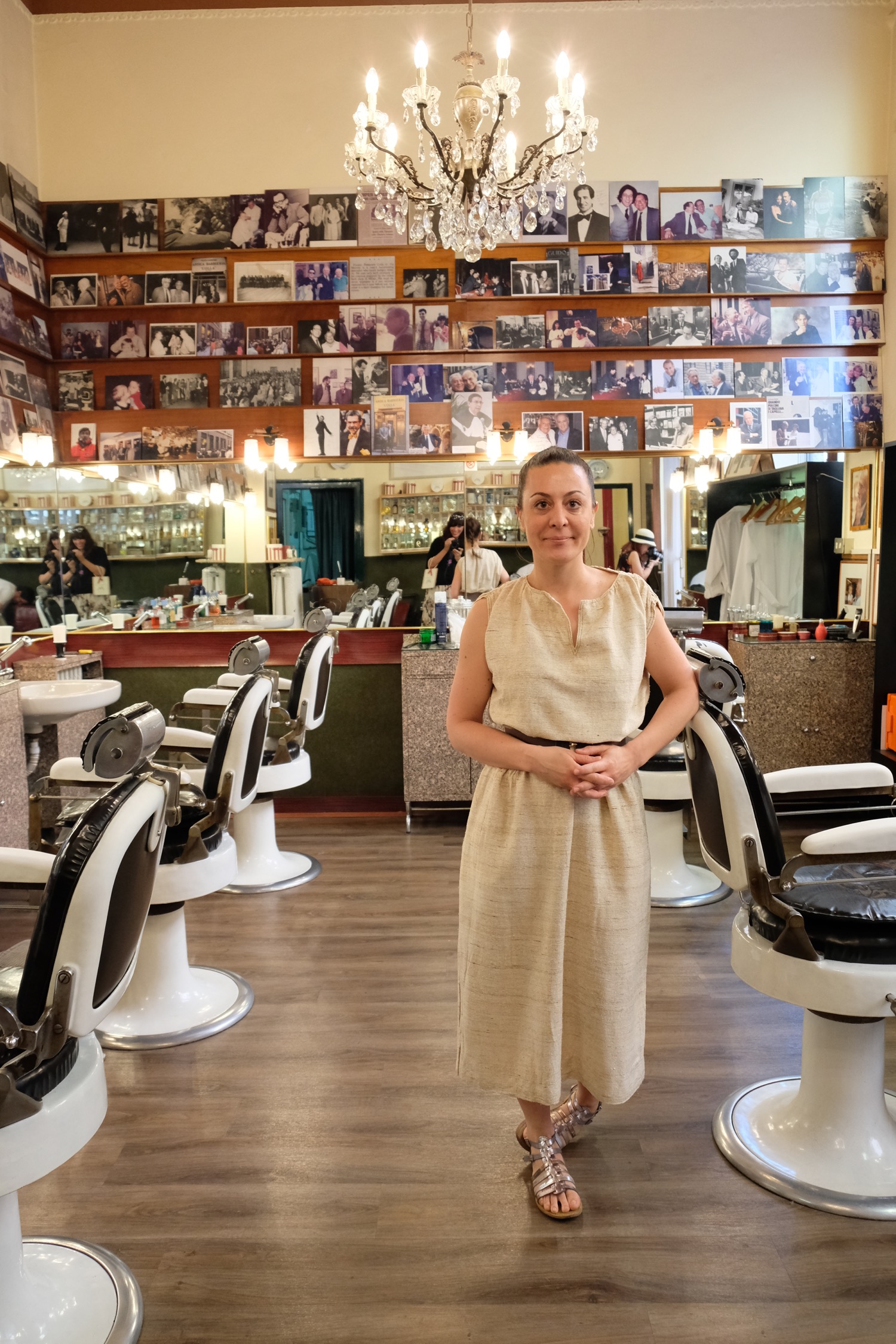 Thanks to Thea, we got an inside look at the Antica Barbieria Colla Di Franco Bompieri, an exquisite space outfitted with vintage furniture and photos that evoke a certain homage to its history. Barbershops in Italy were a way for people to get out of the house, be social and catch up on local gossip.
My only wish is to be a fly on the wall when Milan's personalities filed in for a shave.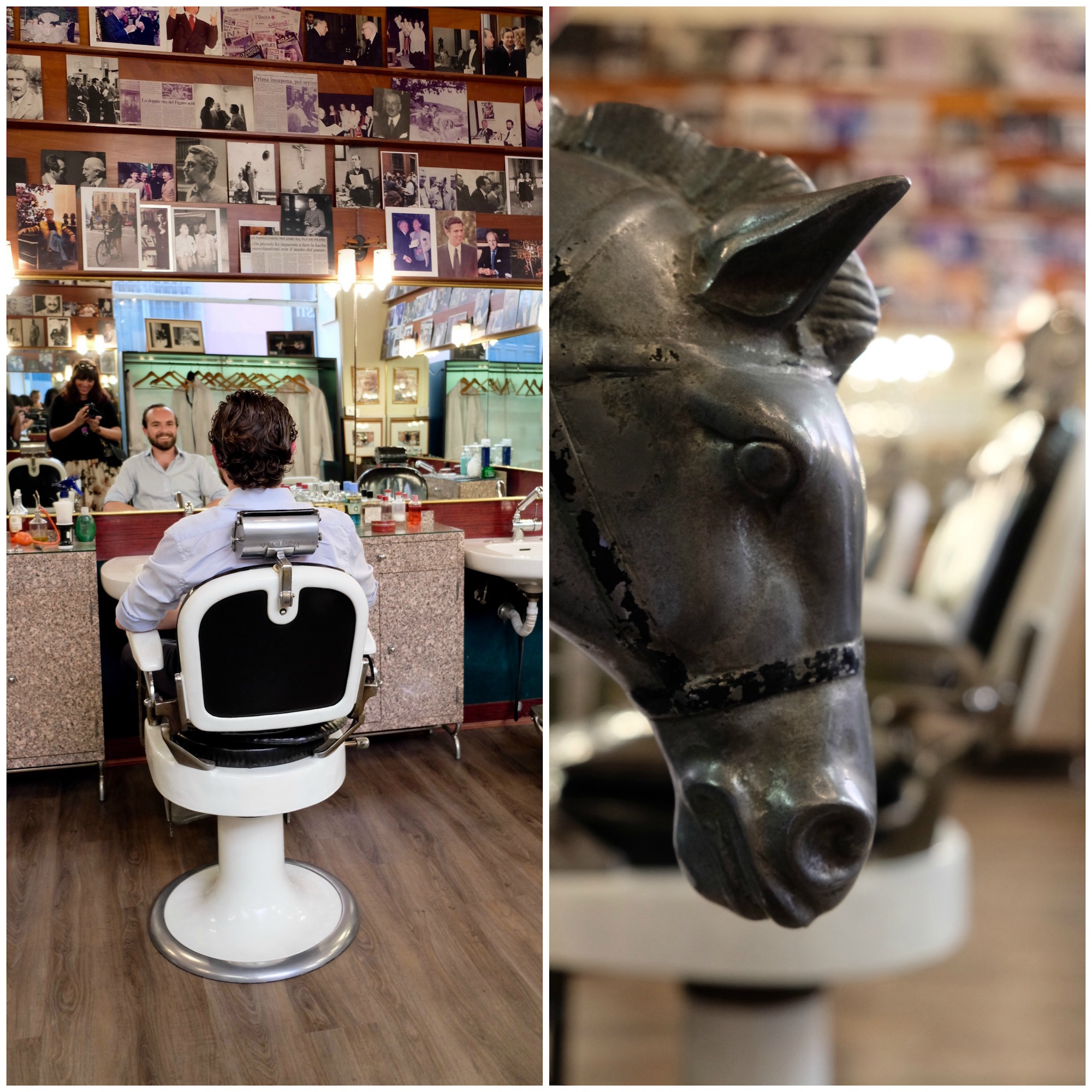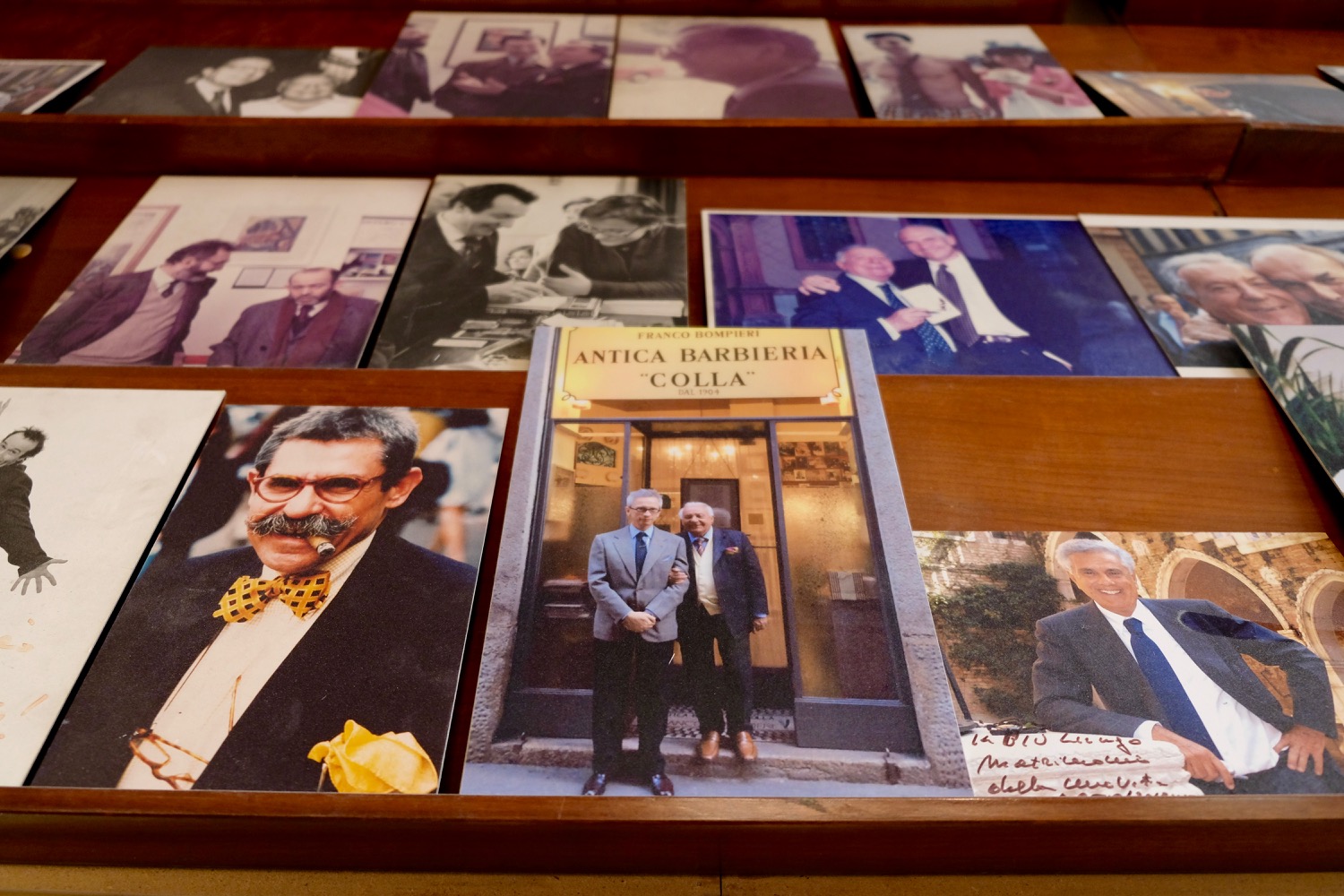 Peck Food Shop: An Italian Temple for Gastronomic Delights
Considered a gastronomic temple of cultural heritage in Milan, the three-floor deli of Peck is quite the site to see and reminds me of gourmet shops I've seen more commonly in France. Sure it might be a little pricey, but quality is foremost here. You can browse a wide selection of cheeses, meats, pasta, wines, coffee, candy and the list goes on. I essentially melt in places like this and normally Nico has to quietly prod me out before I bankrupt our family. In any case, it is well worth a visit.
address: Via Spadari, 9, Milan.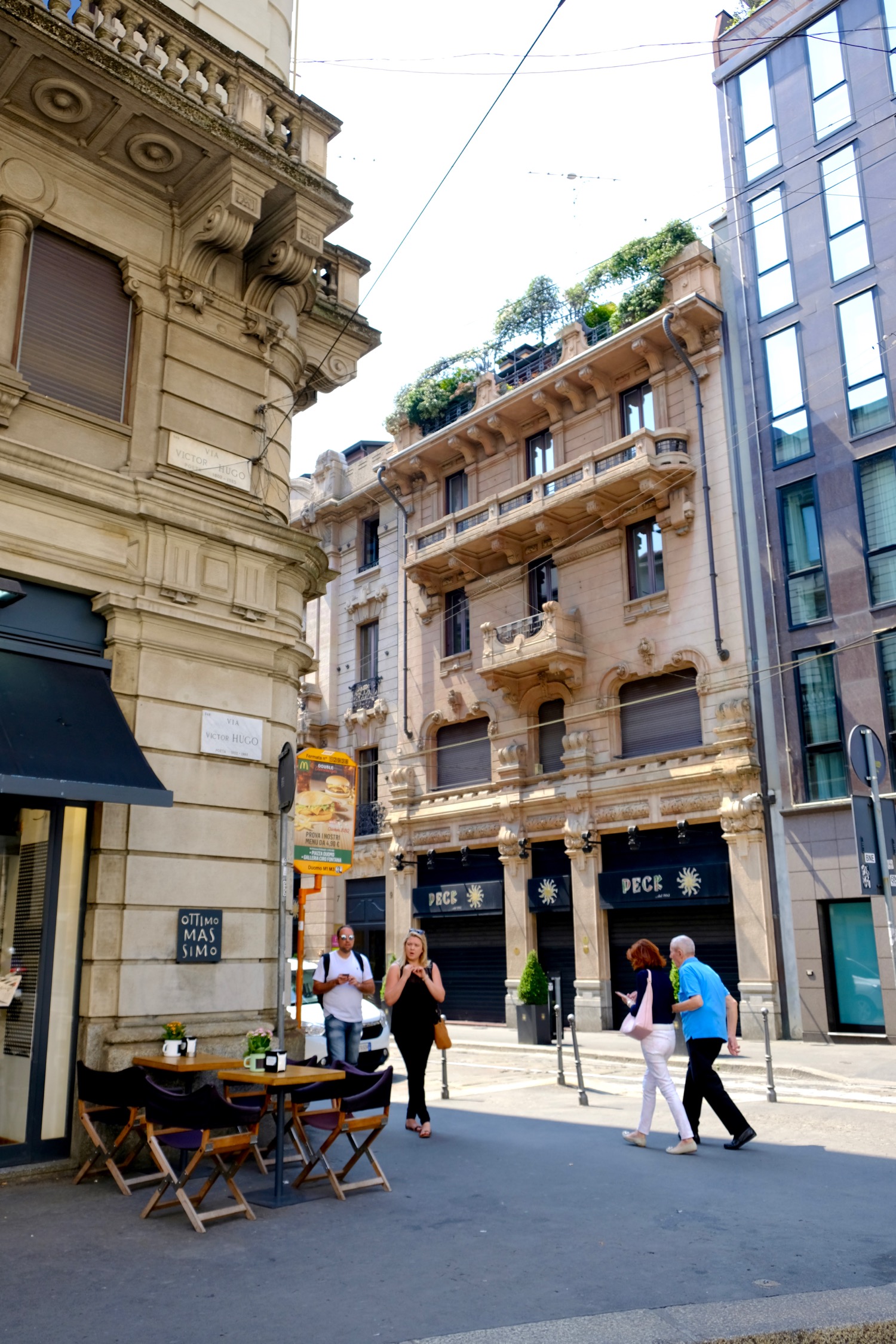 Another curious place hidden in plain sight is the Piccolo Teatro in Carmagnola Palace located between the Sforza Castle and Duomo Square. history of Carmagnola is absolutely fascinating (Leonardo da Vinci has been here). The theater itself was established in May 1947 by Giorgio Strehler, Paolo Grassi and Nina Vinchi, the first public theater in all of Italy. In the words of Nytimes: they managed to transform "an old fleapit of a cinema, where the fascist military police had tortured their victims during the war, into the leading theatre of Europe, and indeed of the world." Now Piccolo is comprised of Teatro Grassi, Teatro Studio and Teatro Stroller where everyone can enjoy dance, prose, festivals, film screenings, round tables and in-depth meetings on cultural matters, and a theater school.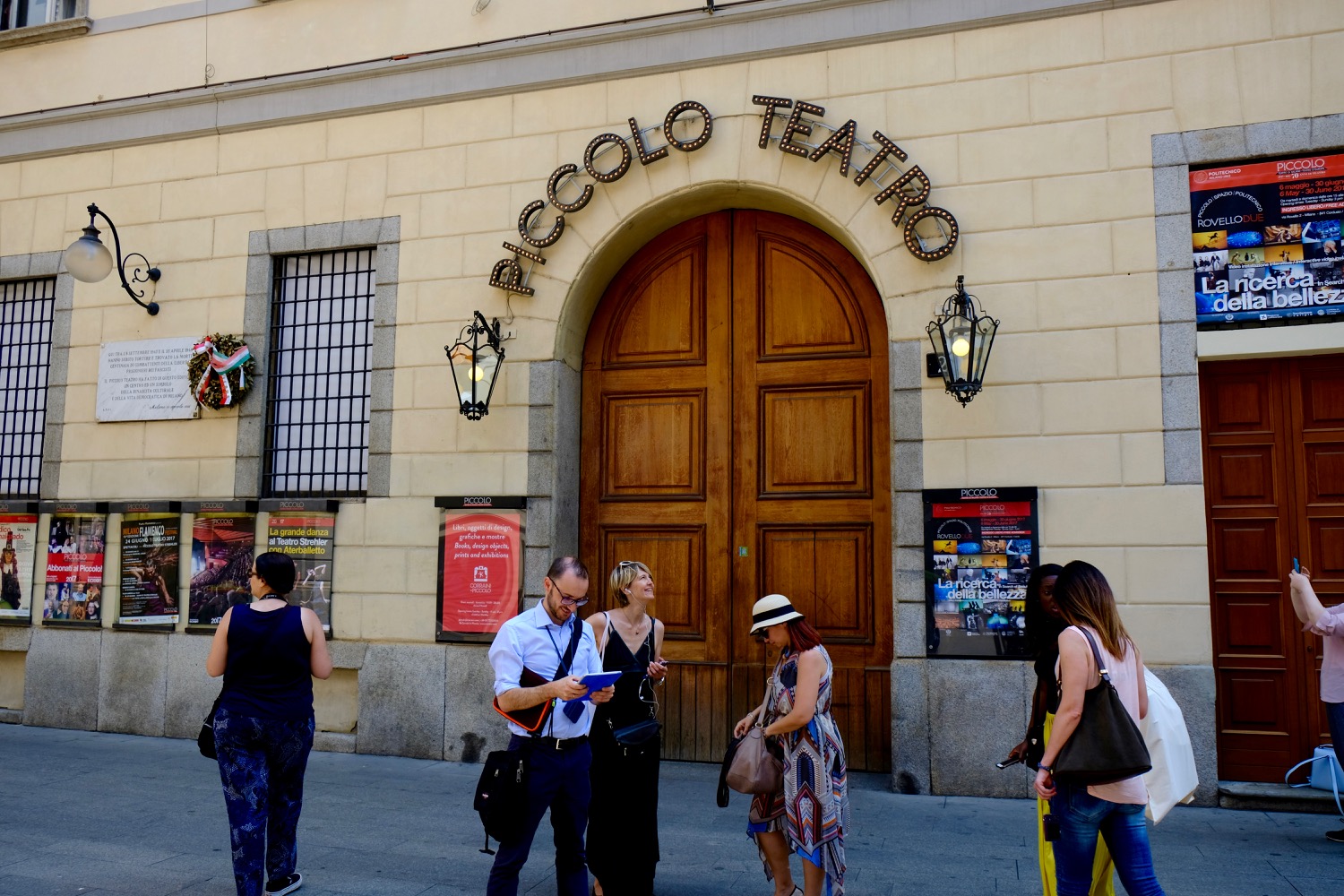 This house museum comes courtesy of Antonio Boschi (1896-1988) and Marieda Di Stefano (1901-1968) who's well-preserved apartment hosts a bounty of treasures. As well as being husband and wife, they both shared a passion for modern Italian art and became avid collectors for over 300 works spanning the first decade of the 20th century until the 60's from artists such as De Chirico and Carlo Carra. The art itself was really well presented and you will certainly be blown away by the time warp of the apartment building and architecture. 
On the particular day we were there, we were privy to a musical show inside the museum itself. Further proof that places like this are becoming savvier at drumming up more visitors by offering special events like this. Ps. Entrance to the museum is free.
address: Via Giorgio Jan, 15, Milan.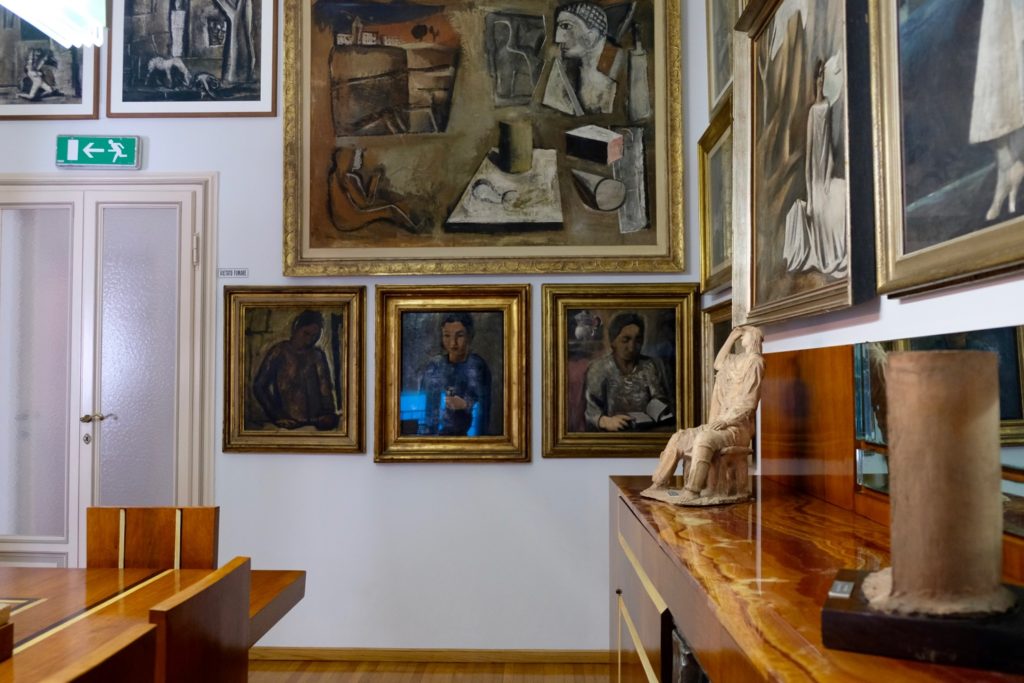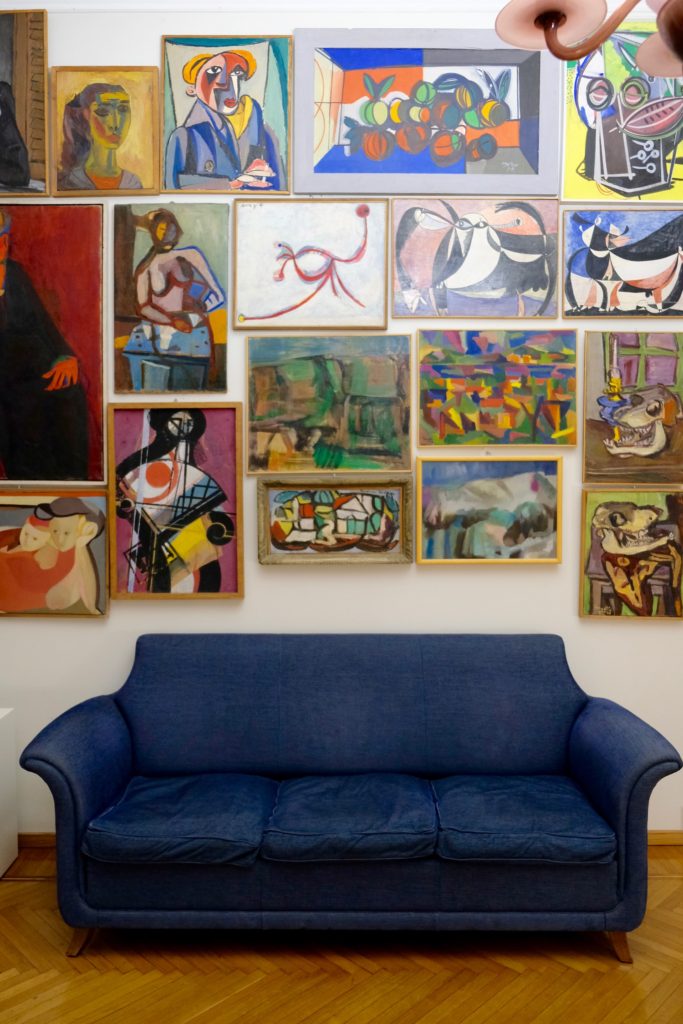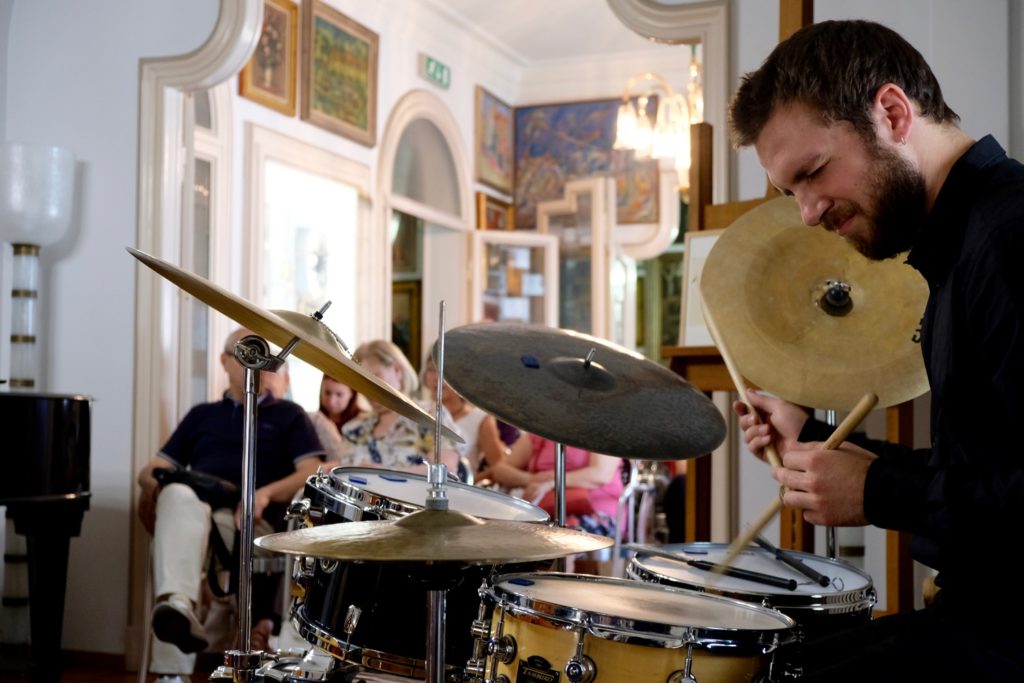 Pasticceria Marchesi
One of Milan's oldest pastry shops is also quite pretty on the eyes, the original mahogany wood location is on Via Santa Maria alla Porta 11/a although they have opened up two other locations around the city. Carry a box of pastries, chocolates or sugar-dusted candies have become a status symbol among Milan's well-heeled residents.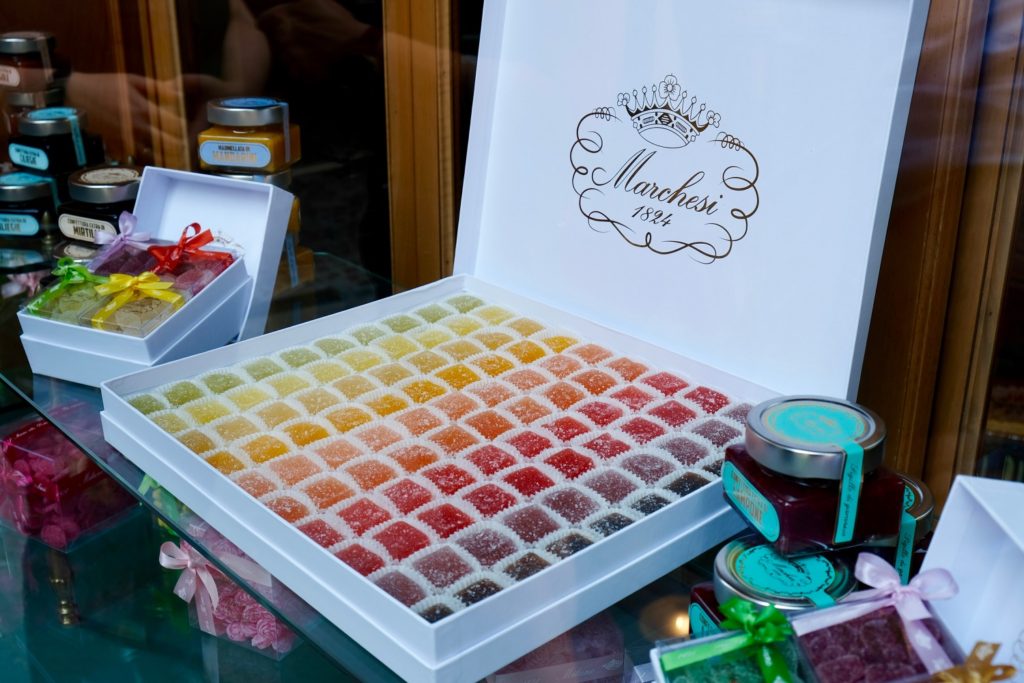 If that wasn't enough, Marchesi's delectable pastries has also arrived in the mezzanine of the building that houses Prada's men's store at Galleria Vittorio Emanuele II. Together with Thea and our group, we stopped by for coffee and wandered in glee around the green marble – cherry wood salon with beautifully arched windows offering stunning views of Milan's most fancy shopping mall.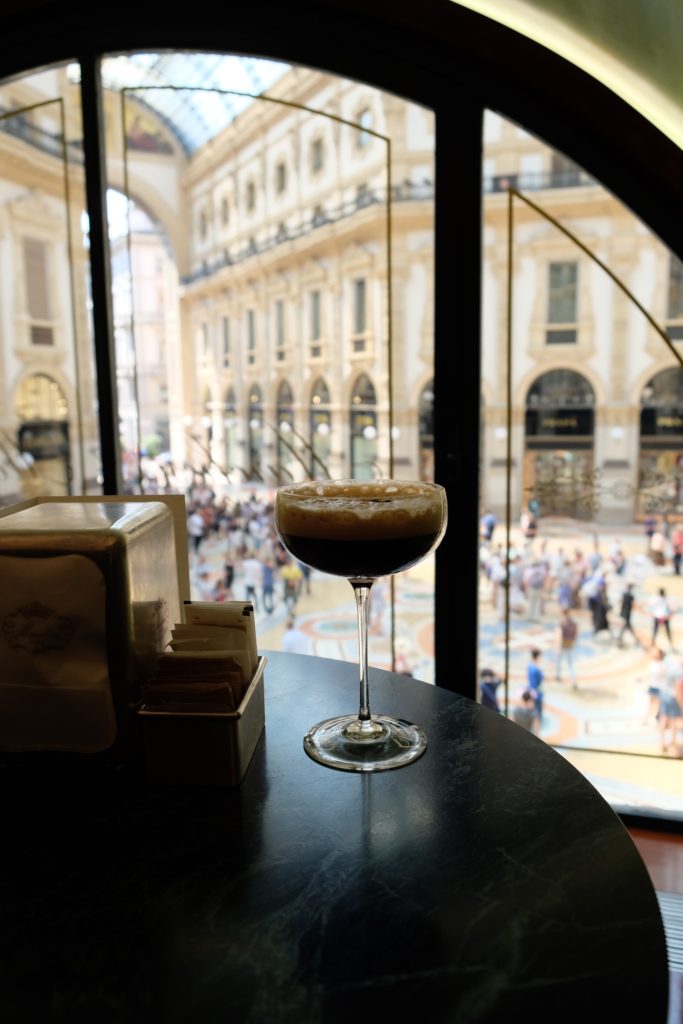 Casa Museo (House Museum) Bagatti Valsecchi
One of the treasures that visitors often miss all over Italy are the numerous house museums that are omnipresent in major cities around the boot. They are often uncrowded and far more fascinating (to me) than their more famous counterparts.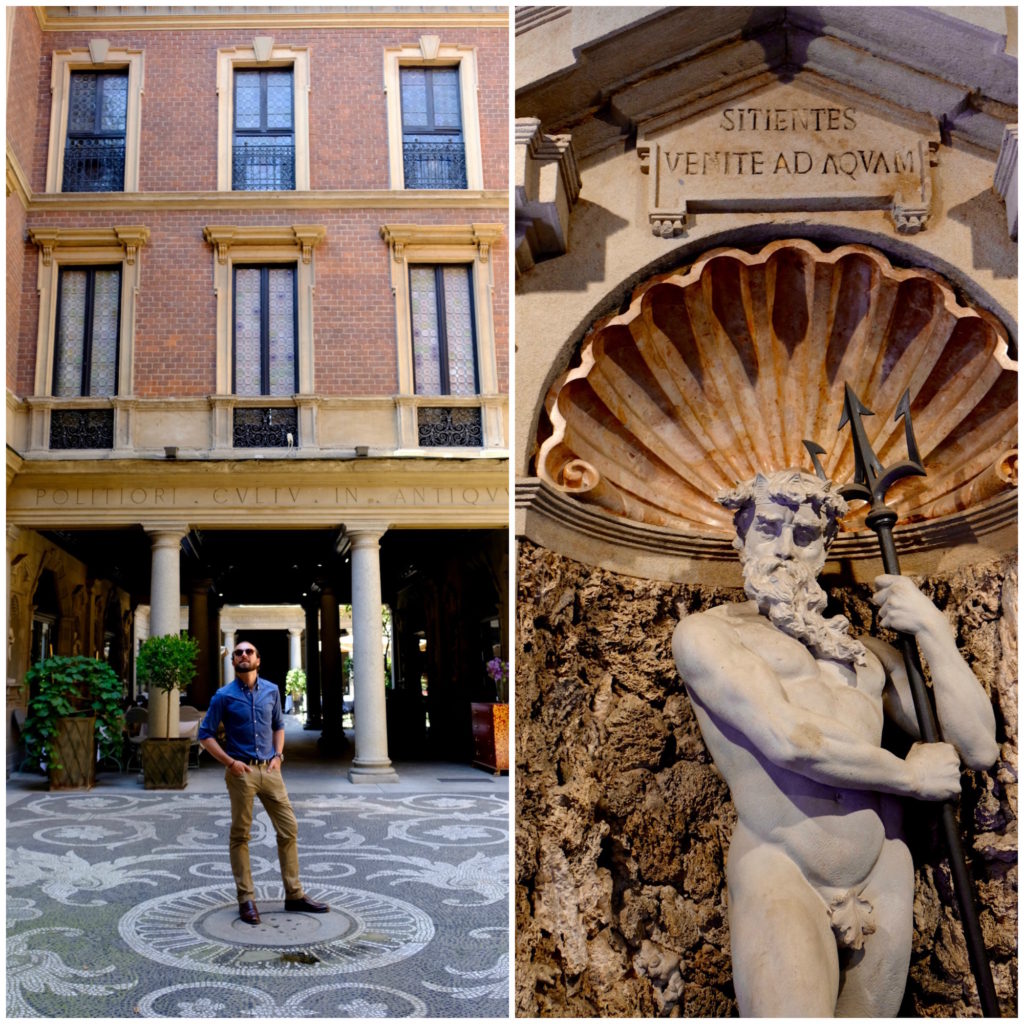 A Neo-Renaissance house decorated by Barons Fausto and Giuseppe Bugatti Valsecchi, it features an extensive 15th and 16th century art collection open to the public since 1994 (tickets cost 9€). These brothers created an ambiance unlike no other, an abundance of armor, paintings, candles, chandeliers, wood-carved furniture. 
Bugatti is impressive in size, with a pretty outdoor courtyard and once inside, it's easy to get lost wandering room after room covered in precious artifacts. Doing Italy arranged a fun treasure hunt for us and together with Natalie and Nico, I was on the fast track to win with these two huge brains spotting every details work on the list. I instead was good at "the twitter."
address: Via Gesù, 5, Milan.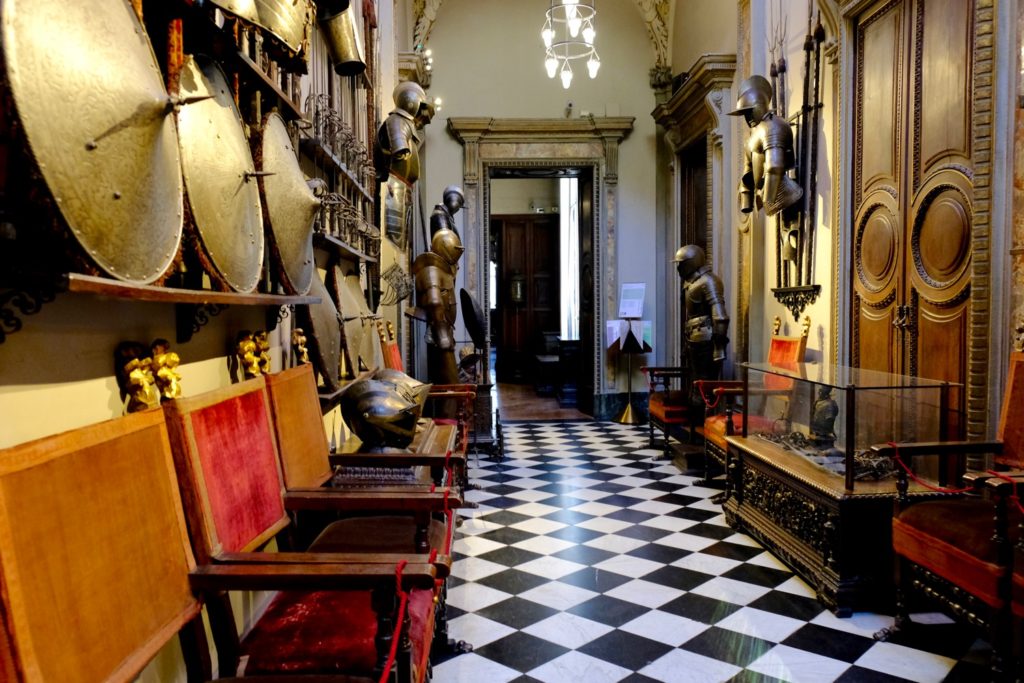 When I meant Milan was undergoing a transformation, the new glass and steel 250 meter "catwalk" across the rooftops of Galleria Vittorio Emanuele is certainly one of those new additions. Opened in 2015, the Highline Galleria is accessible via two lifts and is open 10-8:30pm each day, 40 meters above the city.
The best part is that you can absolutely enjoy a quirky picnic among Milan's skyline with a picnic basket full of goodies delivered via Foodora. Read more about that option here. I cannot tell you how seriously cool this really was. Both Nico and I were blown away at this picnic in the sky. You must do this if you can.
The entrance at Highline Galleria is in via Silvio Pellico 2.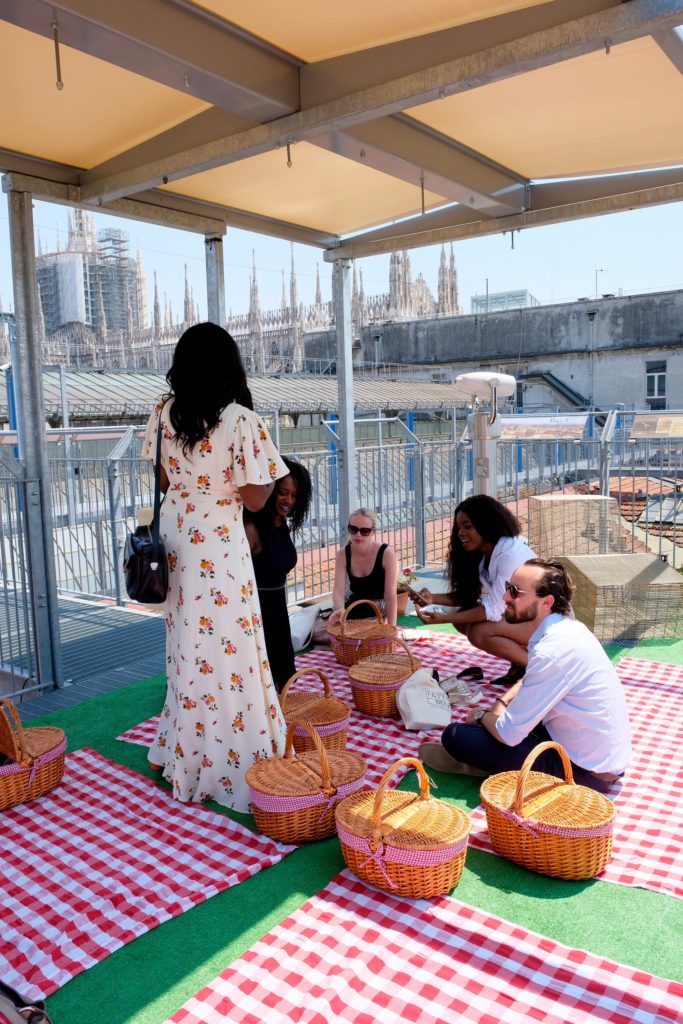 The Flamingoes at Villa Invernizzi
In Milan's Il Quadrilatero del Silenzio, a neighborhood where you'll find plenty of liberty style architecture, there is a "hidden" secret. Through the fence of Villa Invernizzi you can spot a bevy of pink flamingoes splashing happily in a pond in the beautiful garden of the estate. Being the Italian Milanese that they are, they certainly won't give you a second glance but will allow you to watch them strut their stuff around the garden. As you do.. The villa is of the Invernizzi family, who made its fortune thanks to the production of dairy products (cheese!) while now the place is home to the Invernizzi Foundation.
Once again, this is a find that I certainly would never have discovered if not for Thea's guidance and I found this stop absolutely delightful, also because of the beautiful neighborhood.  
address: Via Cappuccini, 3, Milan.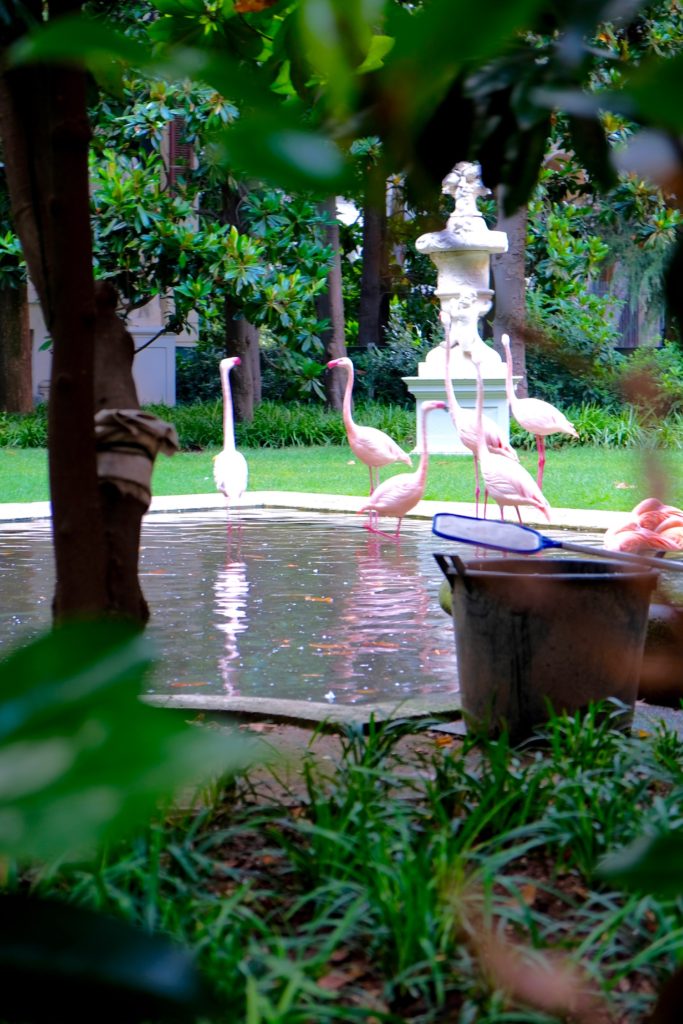 Giovanni Galli
Because I'm a glutton and Thea shares that passion, we stopped by yet another historic pasticceria founded in 1911 by an owner of the same name. Giovanni gallo is known for their marrons glacès (the best chestnuts a girl could eat) and is also where actress Lucia Bosé was said to have been working as a shop assitiant before being discovered by director Luchino Visconti. 
This is the place to pick up traditional goodies such as Christmas panettoni, veneziane, uova di pasqua (chocolate Easter eggs) it was founded in 1911 by the owner of the same name. It should be noted that the artisanal production of marrons glacés and pralines have stayed true to tradition and are made almost entirely by hand, without the addition of any preservatives.
address: (two shops) Via Victor Hugo, 2 and Corso di Porta Romana, 2.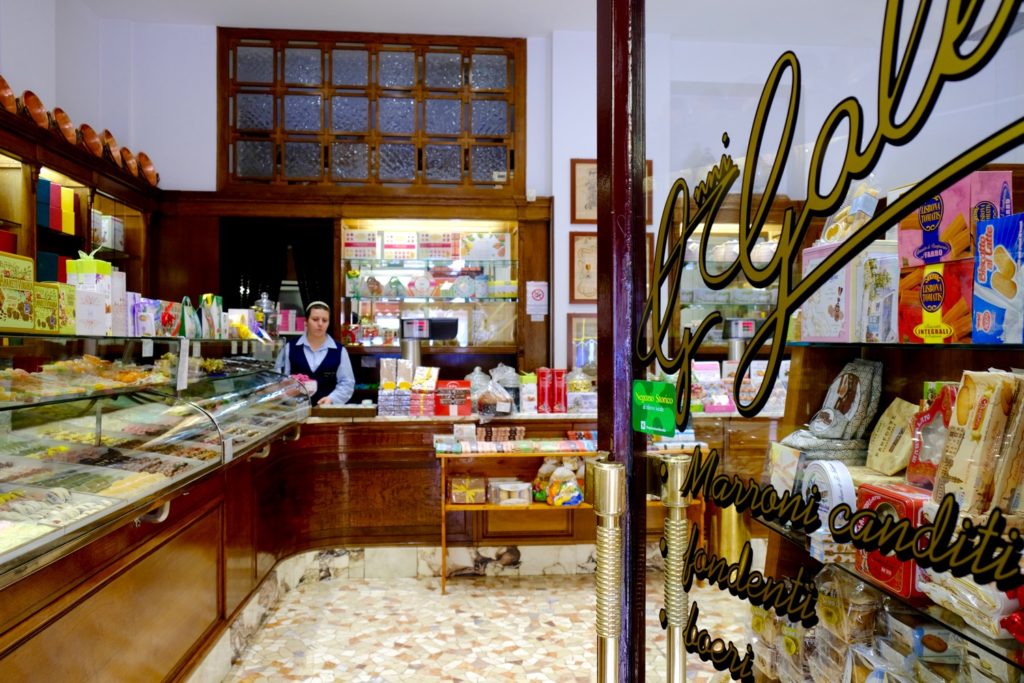 Milan's "Sistine Chapel" : Chiesa di San Maurizio al Monastero Maggiore
A beautiful church is always a joy to explore, even for the non-religious. These places tell so many stories about the city's history and this has to be one of the coolest churches I've seen in all of Italy, though you wouldn't guess that just from looking at the outside. If you come to Milan, you need to visit this place.
San Maurizio was originally attached to the most important convent of the Benedictines in the city, Monastero Maggiore, which is now in use as an archaeological museum and the church now is divided into two rooms. Once inside you'll want to marvel at the 16th century cycle of frescoes covering the walls, much nodding favorably towards Ippolita Sforza who's family helped pay for the chapel's decoration. I especially liked the depiction of Noah's ark and the more freaky elements seen in this church (St. Lucia carrying her eyes, the circumcision of Jesus and St. Agata carrying her breasts on a platter). 
address: Corso Magenta, 15, Milan.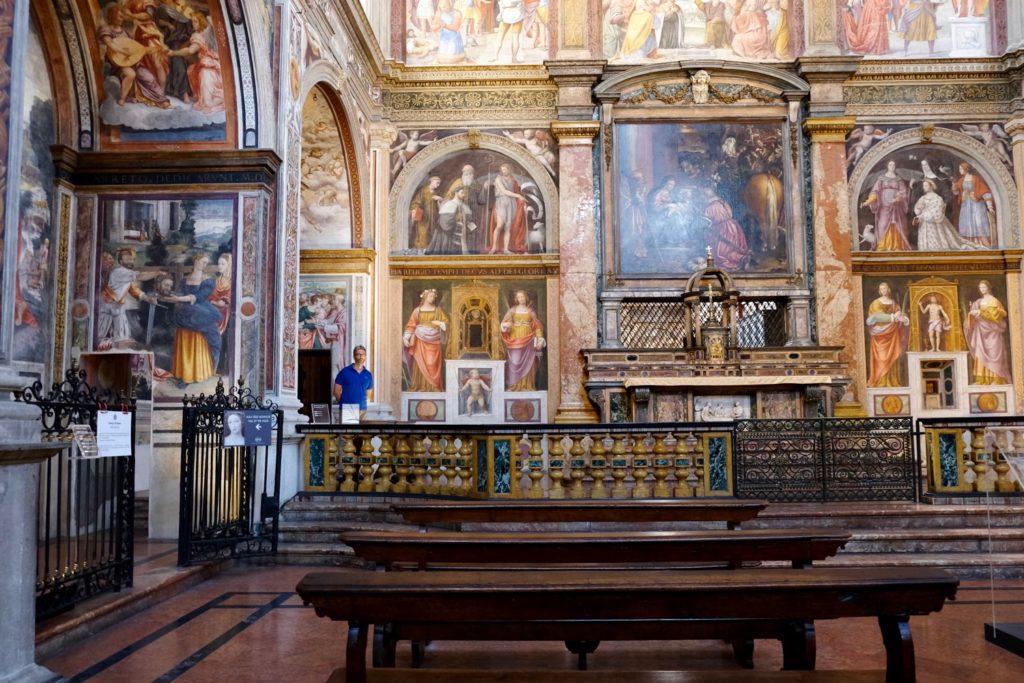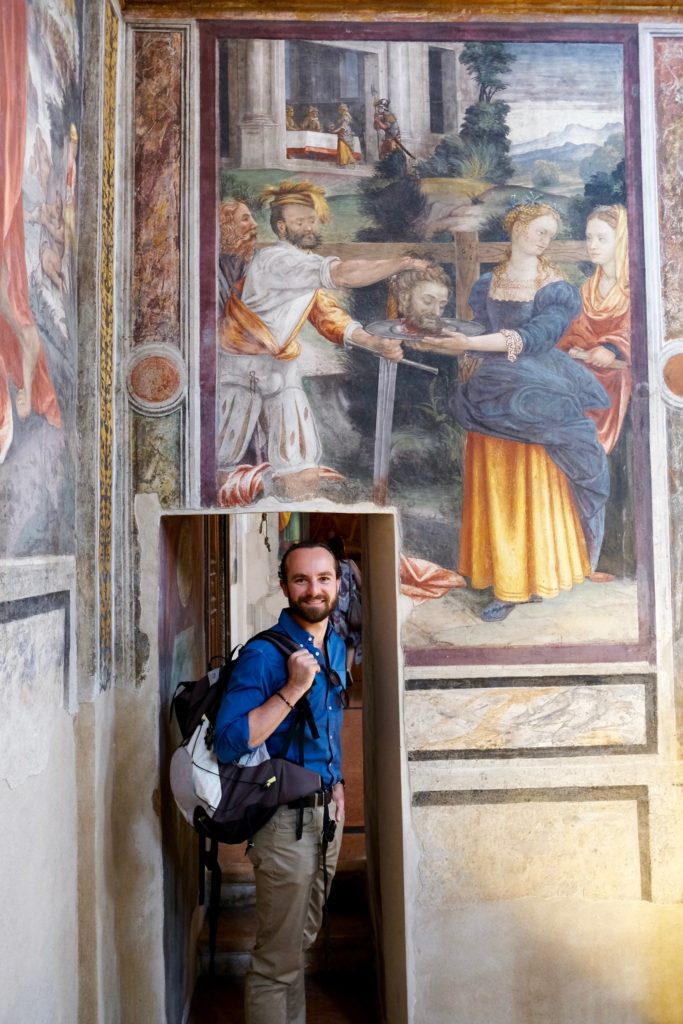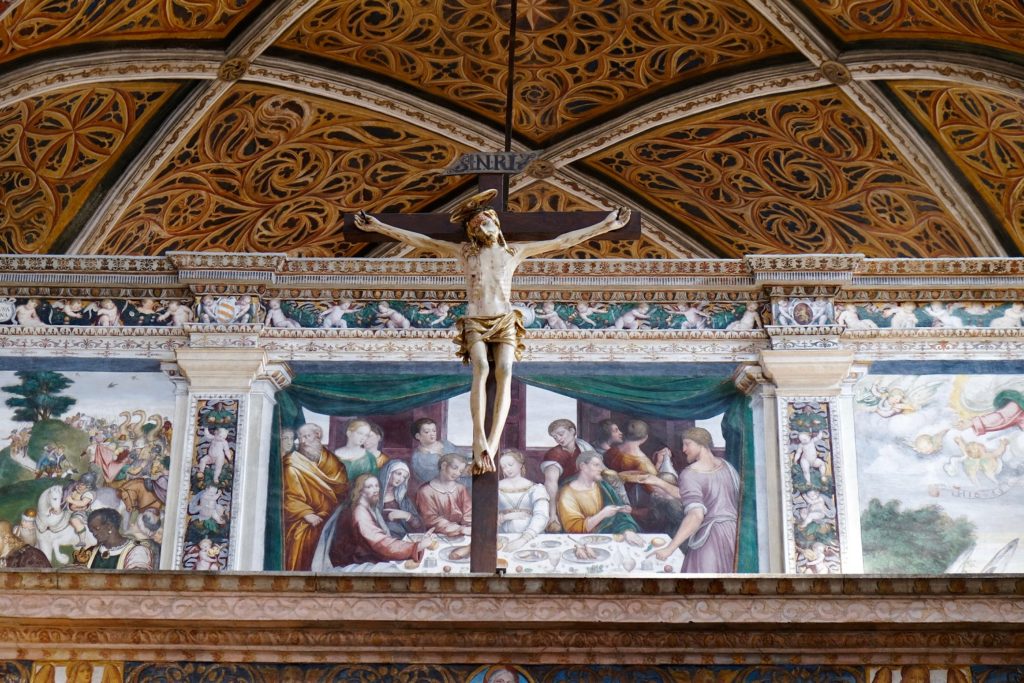 Sforza Castle
Probably the most "obvious" choice on this list, however I have to admit I've never visited until this past year. Why, I couldn't tell you but I have a feeling that I'm not alone in not knowing this is such a cool place to visit.
Once home to the mighty Sforza family, the 14th century red-brick Castello Sforzesco was originally a Visconti fortress and serves as a powerful reminder of Milan's most powerful dynasty. The ducal palace is said to have been decorated by Donato Bramante and Leonardo da Vinci, and is home to Michelangelo's final work Rondanini Pietà. It is now the headquarters of Milan's Civic Museums with seven museums in total you can visit. The grounds surrounding the fortress are quite pretty (visit the crenelated walls of the castle if you can) and serve as a great place for a simple lunch before or after you visit the museums. 
address: Piazza Castello, 1, Milan.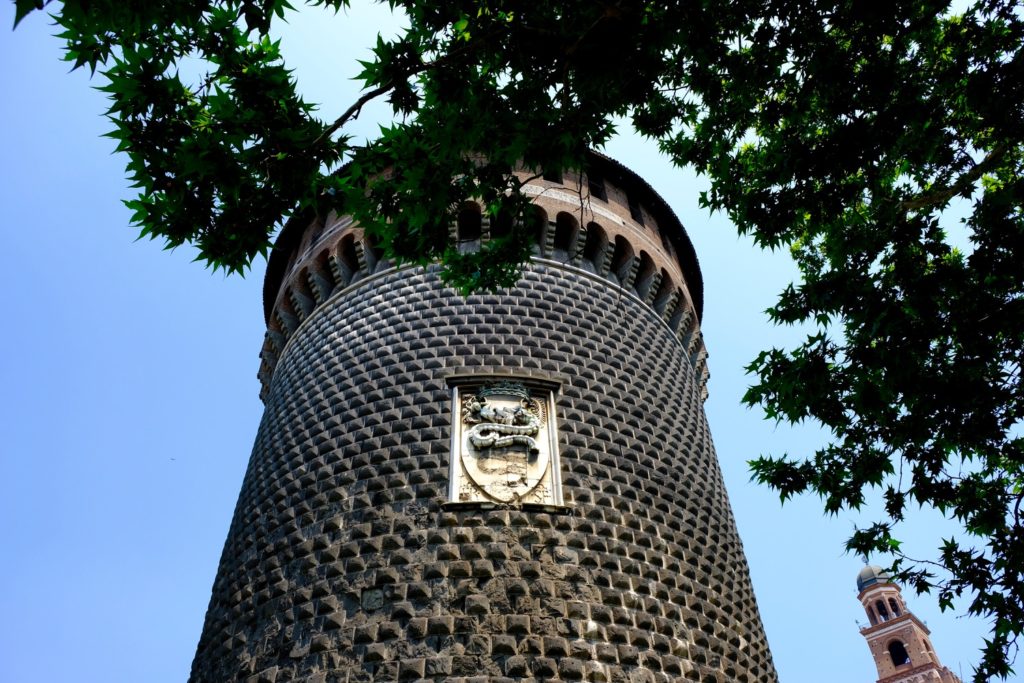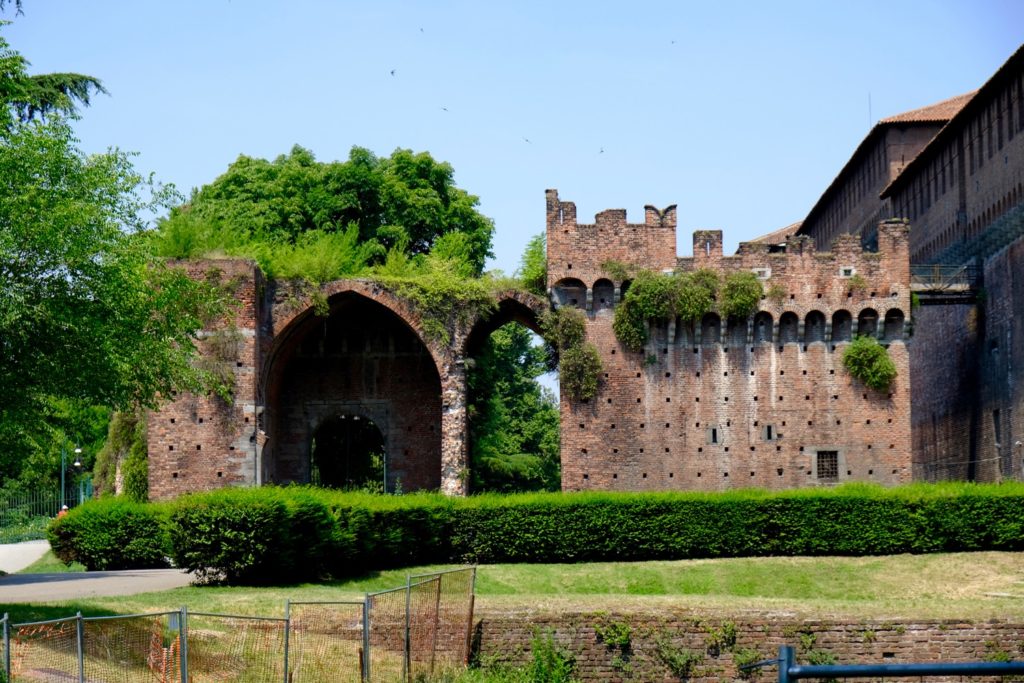 SaveSaveSaveSaveSaveSaveSaveSaveSaveSaveSaveSaveSaveSaveSaveSaveSaveSave
SaveSaveSaveSave
SaveSaveSaveSaveSaveSaveSaveSaveSaveSave
SaveSaveSaveSaveSaveSaveSaveSaveSaveSaveSaveSave
SaveSave
SaveSave
SaveSave